5 Things I'd Wished I'd Known Before I Started Backcountry Skiing
(Last Updated On: March 16, 2017)
Backcountry skiing can be a difficult sport for a beginner to understand, as there are multiple levels of complexities. And once they dive in, beginners quickly realize the deep dimensionality of this sport. I remember easing my way into backcountry skiing over a decade ago – something I dabbled in for years before actually taking the full plunge. I remember being a beginner and being in awe of nearly everything.
But there are certain things that beginner backcountry skiers should know that will help make their transition into the sport a little easier. Here's a list of five things I'd wished I'd known before I started backcountry skiing:
1) You can never fully master avalanche terrain.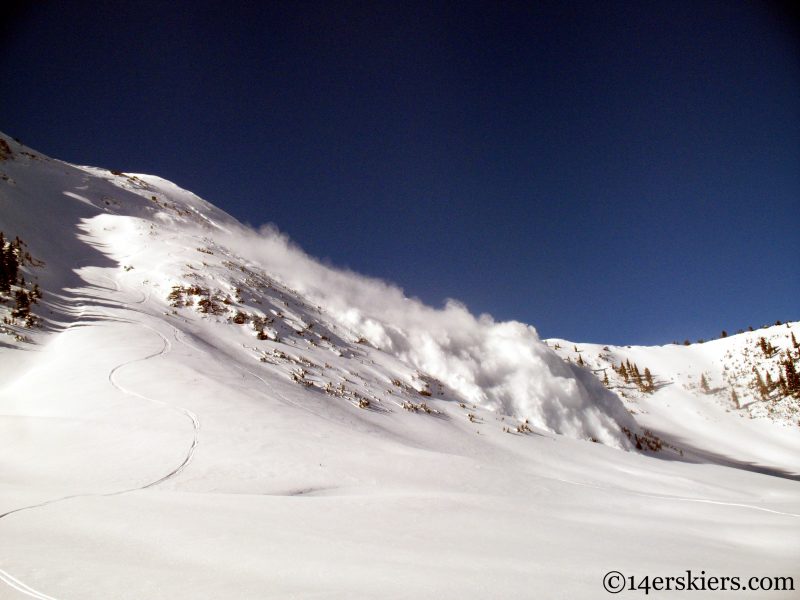 Most beginner backcountry skiers have heard the spiel about needing avalanche training along with a beacon, shovel and probe. They may have even taken an avalanche awareness or Avalanche 1 training course. But, what they aren't often told is that avalanche training and awareness doesn't happen overnight. It takes years to get a grip on the complexities of avalanche terrain – to understand exact line choice as you weave your tracks down the mountain through various convexities and concavities. And, just when you think you've finally gotten this whole avalanche thing dialed, something happens that humbles you. And suddenly, you realize, you don't know a goddamn thing. The more you know about avalanche terrain, the more you understand what you don't know. And sure, you can know a hell of a lot – but what does that really mean? Not much. If you venture in terrain that is steeper than the 25 to 28-degree range, you're putting yourself at risk. The fact is, as much as we try to rationalize them, avalanches can never be 100% understood. All we can do is mitigate our risk by skiing steeper lines in a safer spring snowpack or by remaining in terrain that is not steep enough to slide.
2) Refine your gear over time.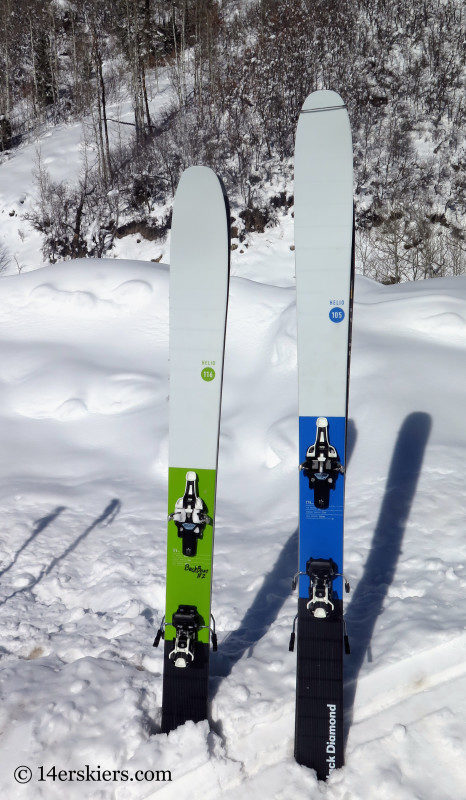 Backcountry skiing can be an expensive sport to start. Purchasing a top-notch beacon should be the priority of beginner backcountry skiers as that beacon will likely last them a decade or more. But, shelling out full price for the rest of the gear at the beginning is not necessary. Chances are, if you buy those expensive new skis or new bindings, you'll realize in a year or so that this set-up is not actually what you want. You'll learn more about your gear preferences over time. To get started, I recommend buying used gear – used demos are even better. As you get more involved in the sport, try some actual demos of boots, skis, and bindings. You'll begin to get an idea of the gear that you actually like. Then you can spend top dollar for the products you love. Until then, don't empty your wallet striving for that perfect set-up that you don't even know for sure you'll like. At first, get gear that's functional and fits. Keep in mind, that the lightest gear may not always be the best gear.
Along those lines is what to carry in your pack. You'll learn this over time too. I personally carry three gloves/mittens on almost every tour that I do, and there are many times I'll use all three. I need one pair for approach, one for descent, and another pair for when either of those just gets too wet to be functional anymore. At the same time, I carry an entire roll of duct tape with me in my pack too. Many people have mocked me about this, pondering how I could carry something so heavy in my pack. But, when they try to fix a broken pole or binding (or administer first aid) with the 3 inches of duct tape they've wrapped around the shaft of their ski poles, they have me and my roll of duct tape to thank for saving the day. Carry the gear you need and develop the system to use it over time. You don't need to do what everyone else is doing. Do what's right for you.
3) Find a mentor, but ski with other people too.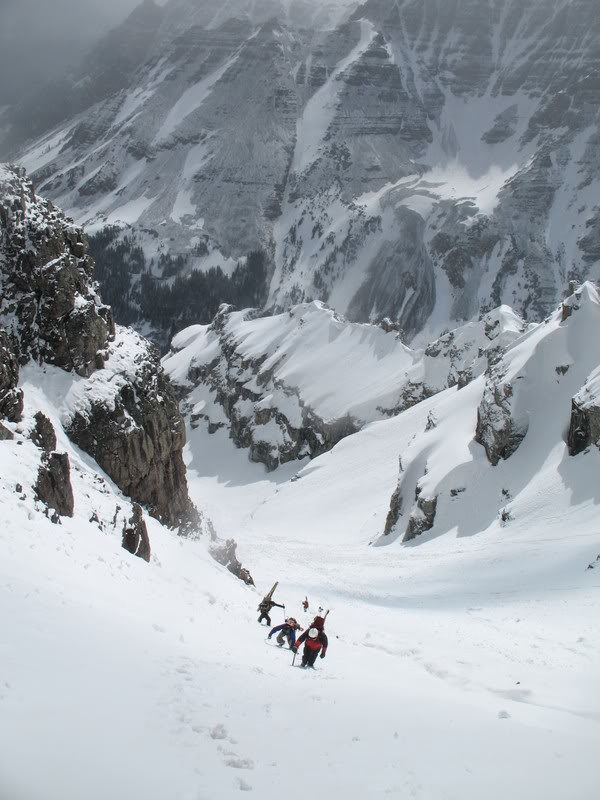 Finding a mentor is a key component for beginner backcountry skiers beginning to inch their way into touring. Mentors can be great role models when it comes to gear choices, ethics, decision-making, and avalanche awareness. At the same time, you need to develop your own mindset over time. This is where skiing with other people comes in. When you ski with other partners you learn something from them too and eventually you'll settle into your own habits and be more comfortable with your risk factor. Don't be afraid to ask your partners questions – mentors included. That's how you learn. Even experienced backcountry skiers can continue to benefit from discussions with partners.
4) You'll make some of your best friends through backcountry skiing.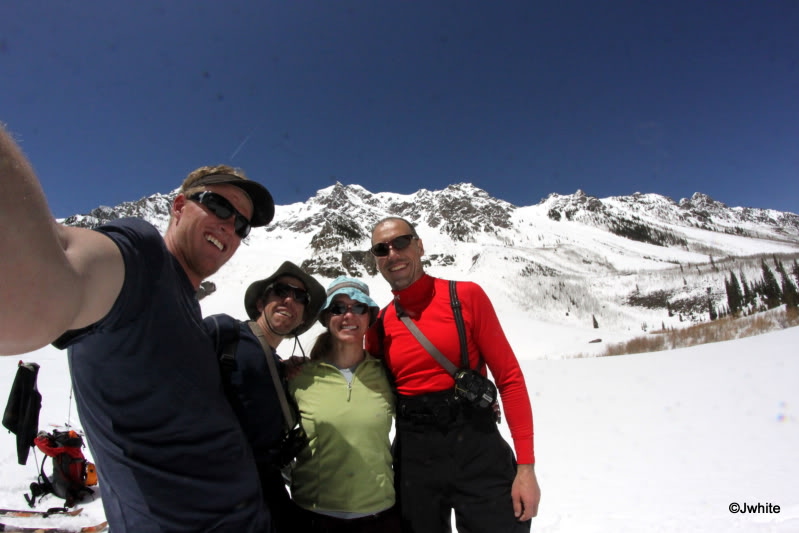 I always heard that I would make some of my best friends in college. Yeah, I made friends there, but not my best friends. My best friends are those that I've spent valuable time with in the mountains – which doesn't sound so unreasonable when you realize that you're putting eachother's lives in one another's hands nearly every time you venture in the backcountry together. I've never been in the military, but I could imagine it would be a similar bond as that created among soldiers thrown into battle together. The countless hours you spend with friends like this, the experiences you share, the conversations as well as the silence – all of these forge a strong connection. The people you share your mountain experiences with will become some of your best friends. Heck, I even met my husband by looking for new partners!
5) Backcountry skiing can change you.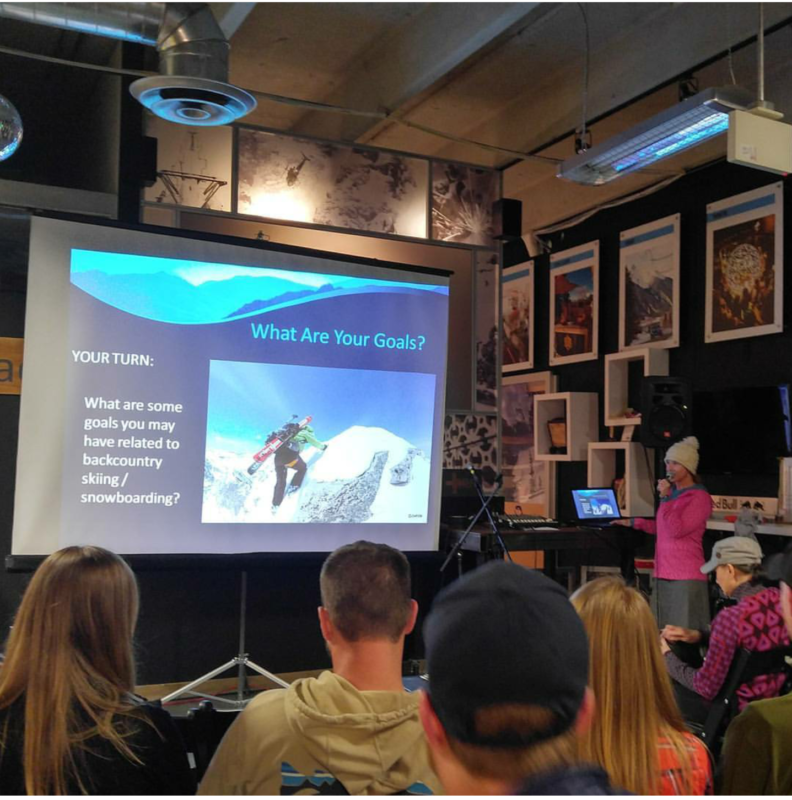 This statement sounds cliche, but it could not be more true. Backcountry skiing helps you gain more appreciation for the mountains, for winter, for people, and for life in general. It can change your outlook on life – almost like someone is feeding you motivational messages every day. If you let it, this sport can challenge you, make you set goals, increase your desire for exploration, improve your performance under pressure, and take you to places you'd never thought you go – both physically and mentally. Not only will these challenges, goals and desires surround backcountry skiing, but they will filter into other aspects of your life as well.
So, there's my list of things I'd wished I'd known before I started backcountry skiing. If you're an experienced backcountry skier, what are some things you wished you had known before you immersed yourself in this new sport?
Aside from skiing, biking, and all outdoorsy things,
Brittany Walker Konsella
also loves smiles and chocolate 🙂 Even though she excels at higher level math and chemistry, she still confuses left from right. Find out more about
Brittany
!
Latest posts by Brittany Walker Konsella (see all)