Interview with Justin Ibarra of Colorado Adventure Guides
(Last Updated On: January 18, 2017)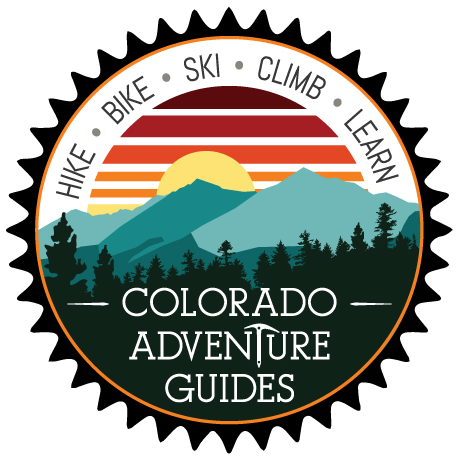 Based out of Breckenridge, CO, Colorado Adventure Guides is a re-vamped guiding company that focuses on various winter activities like ski and splitboard tours, nordic skiing, snowshoe tours, peak ascents as well as summer adventures like hiking, mountain biking, 14er ascents, and rock climbing. CAG also offers a variety of outdoor education courses. For winter, they offer Avalanche Awareness & Avalanche Safety, AIARE Level 1 Avalanche Certification, as well as Introduction to Backcountry Skiing and Splitboarding. During the summer, they offer skills courses in backpacking, mountain biking, and rock climbing.
Justin Ibarra is a Lead Guide and Instructor for Colorado Adventure Guides as well as the owner and Program Director of the sister company Colorado Snowboard Guides. Here, he tells us a little more about their story…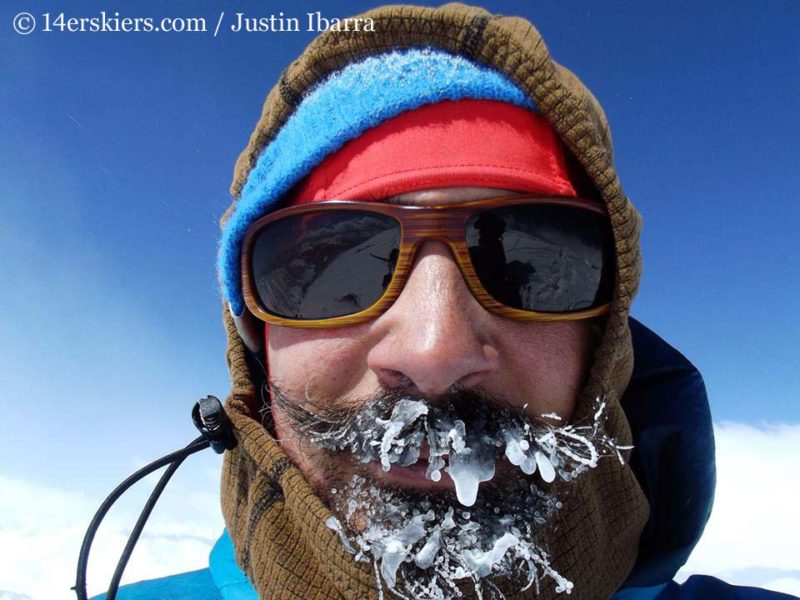 1) How did Colorado Adventure Guides come together? Tell us the story of its birth!
Colorado Adventure Guides is one of Summit County's oldest and newest backcountry guide services! CAG is the product of the 24 year local outfit, Colorado Bike and Ski Tours. Over a year ago CBST had undergone an ownership change and when longtime Colorado local Jay Irwin realized the lack and need for a staple, honest and trustworthy backcountry guide service in the county he decided to fulfill the gap. Working in conjunction with Abe Pacharz, GM of CAG, the products and services have been revamped and we are extremely excited to offer backcountry services such as skiing, splitboarding, avalanche education, snowshoe, nordic ski, 14er ascents, rock climbing, mountain biking and more!
2) What's your role with Colorado Adventure Guides? What is the relationship with Colorado Snowboard Guides?
I am the Snow Safety Manager and a Lead Guide and Instructor. I have been recently trying to help Abe as much as I can by developing courses, relationships with local businesses, and a risk management and safety program.
Colorado Snowboard Guides is my start-up that I am running through Colorado Adventure Guides/CBST Adventures. I pretty much run Colorado Snowboard Guides as a DBA ("doing business as") of CBST Adventures. I am the owner and program director of CSG but all the bookings go through Colorado Bike and Ski Tours since they hold the necessary permits and insurance. Basically CSG just another way to market trips and bookings for myself as a splitboarding guide.
3) How did you get into guiding?
I grew up in Colorado playing in the mountains so it has always been a passion of mine. After high school I went to CSU for few years only to find that my true calling was to be in the mountains. From there I switched gears to pursue an Outdoor Rec Leadership Degree at Colorado Mountain College. That same year I went through a 3 week river guide training program and was hooked. Fast forward over a decade of guiding across the state and Alaska, working in various outdoor education and guide roles, running guide trainings and working as an operations manager. A few years ago I started on the AMGA Ski guide track and recently started teaching AIARE avalanche courses. I have a passion for and love bringing people out to experience what this beautiful world has to offer.
And I have been a guide in the outdoor industry now for almost 12 years. WFR certified for 12 years. AIARE 1 and 2 completion (taking level 3 in 2 weeks). AIARE Instructor. AHA First/Aid CPR Instructor, and Swiftwater Rescue Certified.
4) What is the maximum group size for a backcountry skiing or snowboarding adventure?
We run our trips based on a 1:5 guide to guest ratio. Groups over 5 we add on an additional guide.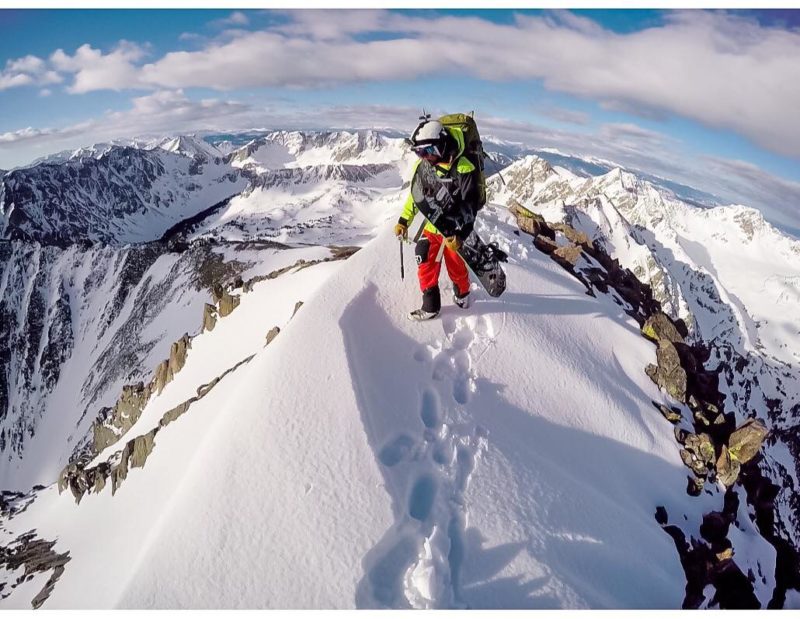 5) What are your permit areas?
We have certain areas all across the White River National Forest. A wide array of varied terrain from lower angle mid winter skiing and riding zones, to steep spring big mountain descents, beginner to advanced mountain bike trails, rock climbing, and 14er ascents. We are also partnered with private cabins to run hut-based trips.
6)Give us an example of a standard tour for an intermediate level backcountry skier? How long would the day be? Where are some areas where you might take them? What should they expect?
We try to cater the day to the group. We like to get an idea of what the goals of the group are for the day and match that along with current weather and snowpack conditions to decide the given objective or zone for the day. A typical day for most tours will be in the 8 hour range. They should expect to be able to get away from the crowded ski resorts to have a great time with their friends all the while getting in some exercise, enjoying the beauty of the Colorado Rockies, and hopefully getting in some great turns!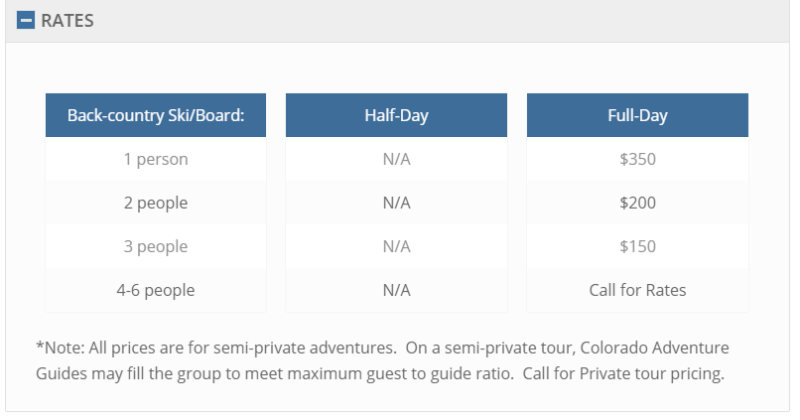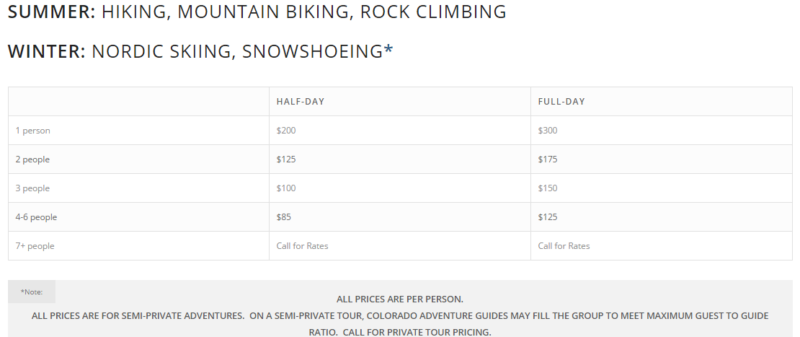 7) What other things would you like us to know about Colorado Adventure Guides?
Our goal is to bring people into the mountains and back home with a smile on their face, amazing memories in their thoughts, and having acquired some new skills. We offer custom trips and itineraries and can accommodate large groups. Join us for your next adventure into the backcountry!!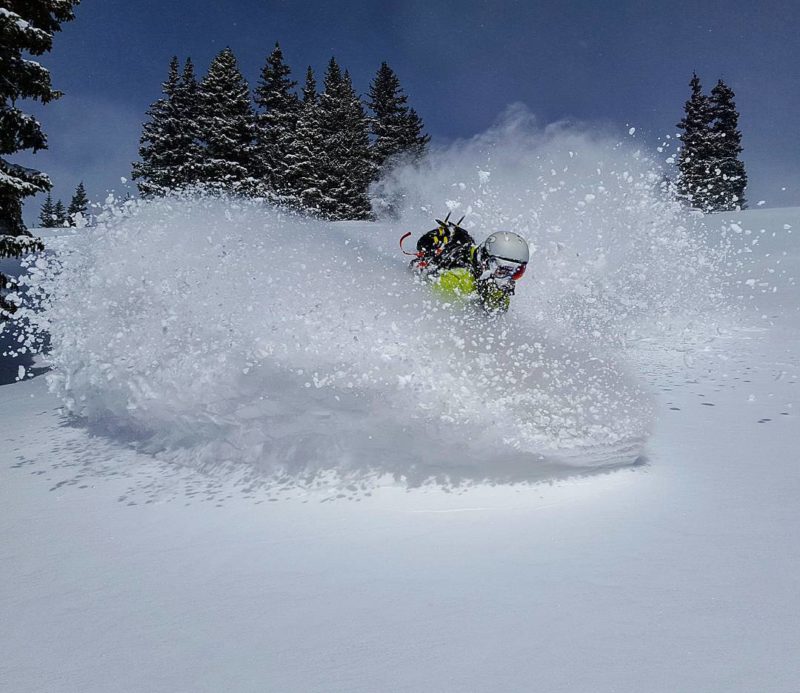 8) Tell us about your upcoming spring trip to Kyrgyzstan!
Yes! I am extremely excited to be working with 40 Tribes Backcountry this season for a few weeks in their Kyrgyzstan location! I will be working with legendary skier and guide Ptor Spricenieks for 2 weeks where we will be yurt-based in the Tien Shan Mountain Range. Gear will be brought to the yurts via horseback when clients will come in for a week at a time and we will tour from our base camp. I am completely humbled and stoked for this opportunity and want to thank Ryan Koupal, owner of 40 Tribes for letting me join the team!
9) Anything I'm missing?
Thanks for your time and I look forward to continue sharing the passion and spreading the stoke!!
So, if you or someone you know is looking for a good guide in the Summit County area for mountain adventures or if you're looking to brush up your avalanche skills, check out Colorado Adventure Guides!
Aside from skiing, biking, and all outdoorsy things,
Brittany Walker Konsella
also loves smiles and chocolate 🙂 Even though she excels at higher level math and chemistry, she still confuses left from right. Find out more about
Brittany
!
Latest posts by Brittany Walker Konsella (see all)
Summary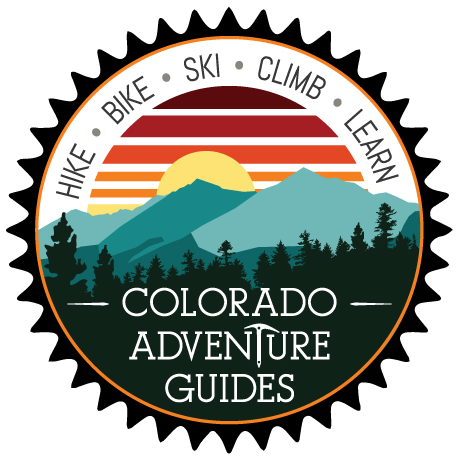 Article Name
Interview with Justin Ibarra of Colorado Adventure Guides
Description
Justin Ibarra tells us more about what Colorado Adventure Guides has to offer for outdoor adventures based out of Breckenridge, Colorado.
Author