TBT: Powder Skiing on Vail Pass
(Last Updated On: January 19, 2017)
This post is part of a Throwback Thursday series featuring trip reports that we haven't had a chance to write about until now! Look for them at least every other Thursday!
I have been saving skiing photos for well over 10 years now. And every now and then, I stumble upon a great set of photos from by-gone days while searching on my computer – usually I am searching for something else and find myself whimsically distracted. I find myself reliving my early ski days, and realizing that these photos are nearly lost.
A decade ago, Frank and I as well as many of our friends were posting photos on the forums of Teton Gravity Research. While many of the reports themselves still exist, photos stored on the TGR site or other popular hosts at the time like Big Lines have since disappeared from their cyber existence. But, we sure had some good times to share, and some great photos too. So, I am going to take the opportunity to revamp these long lost memories in some of my Throwback Thursday reports.
This past summer, while looking for photos of Radiobeacon Mountain, I came across this series of shots from then my good friend Dave Bourassa and I hit up Vail Pass on one of those perfect powder days in March of 2006. Back when I hucked like a mad woman, before I had 2 of my 3 ACL surgeries, before I had even met Frank, when I rocked the Volkl Mantra, and when some friends called me "Pink Pants", for obvious reasons. I hope you enjoy the Throwback!
A nice sunrise pic.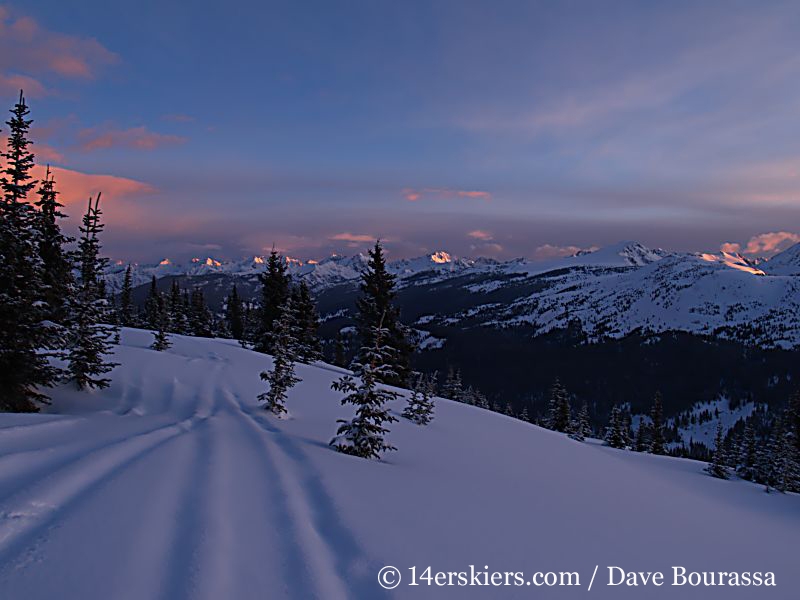 Dave and I enjoyed several laps of skiing on the sled-accessed north side of Vail Pass where he gathered numerous shots of me.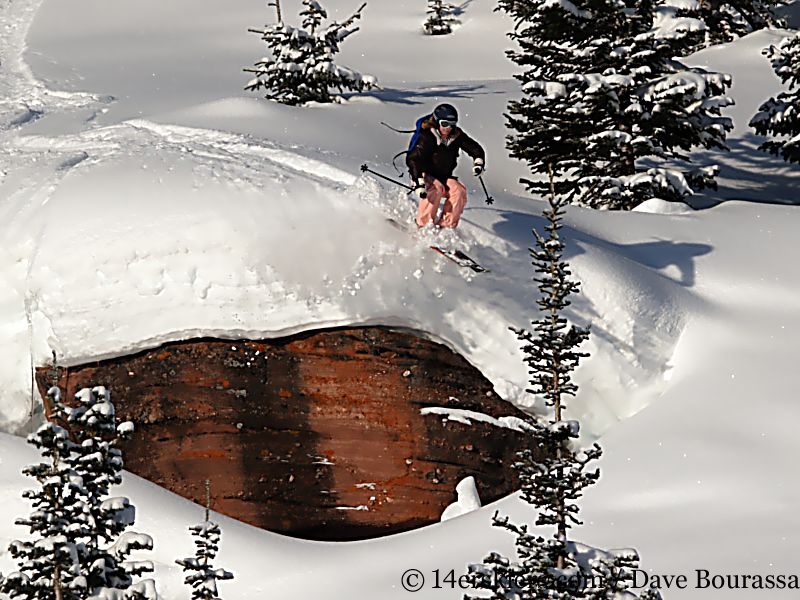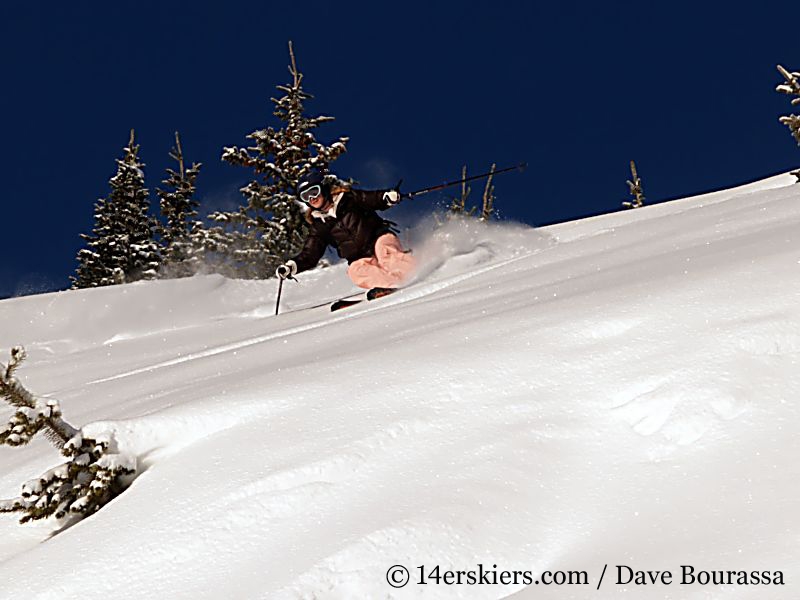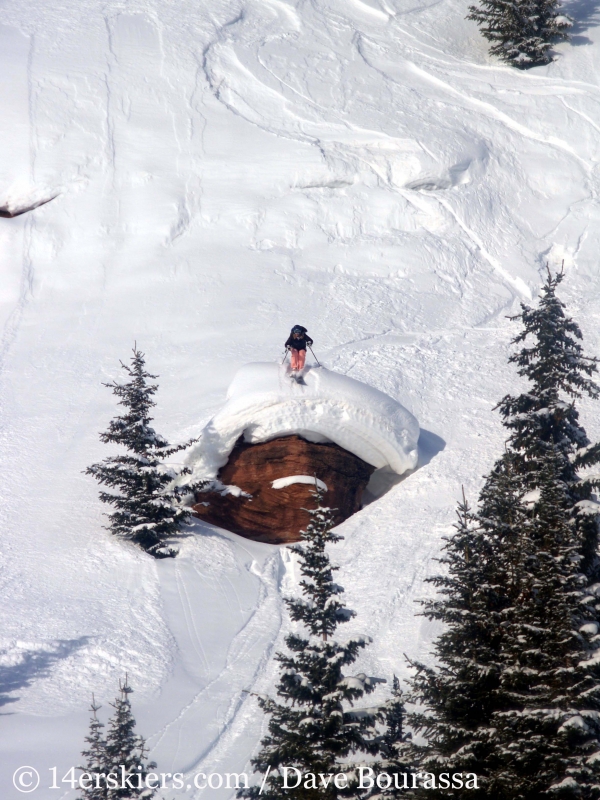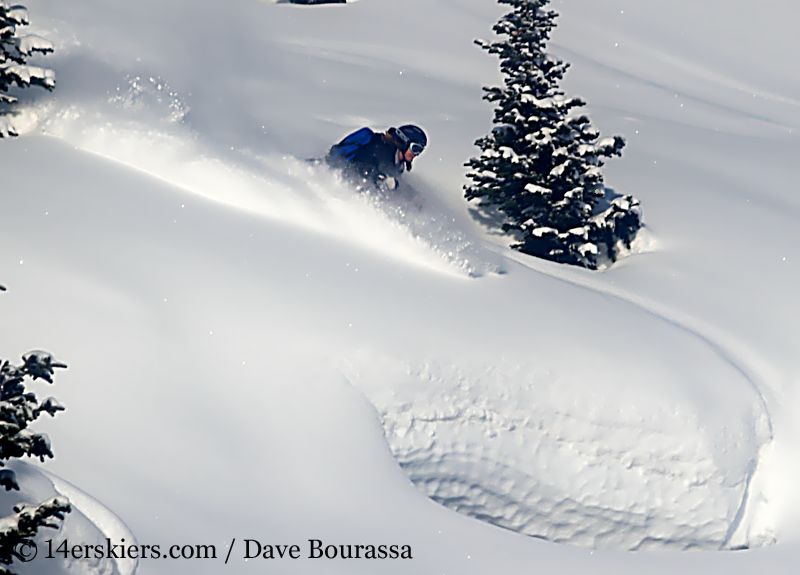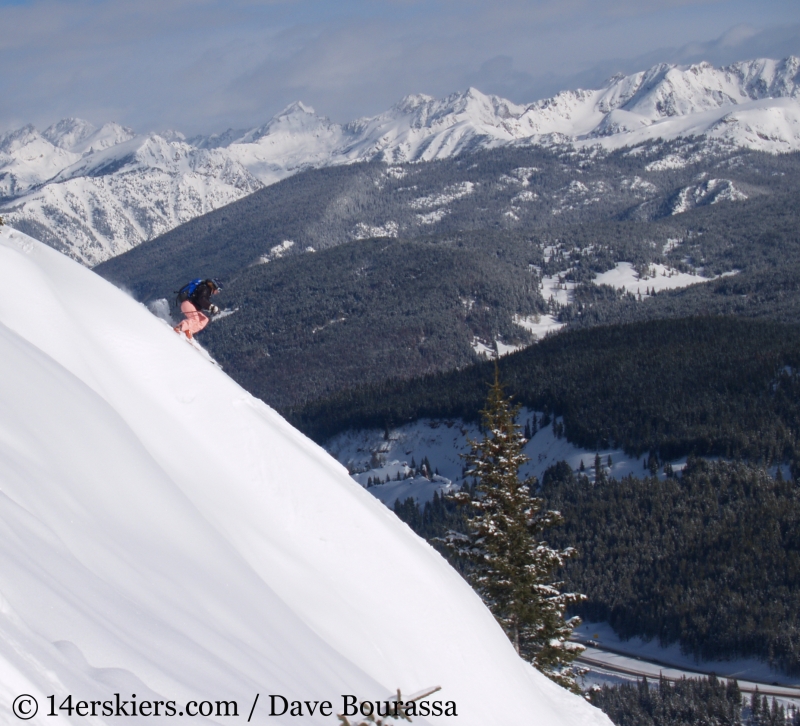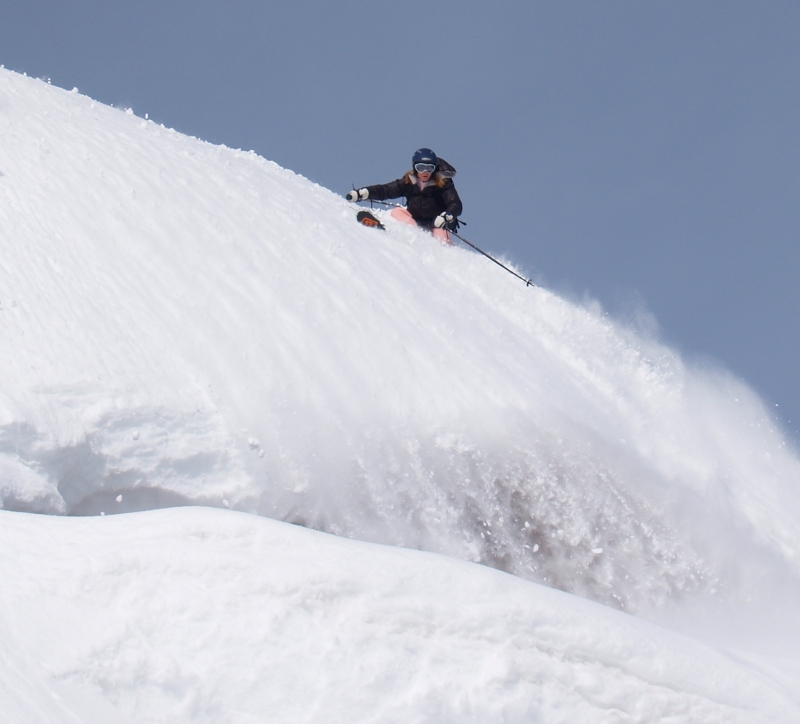 A few times, Dave handed off the camera to me and I captured some photos of him too.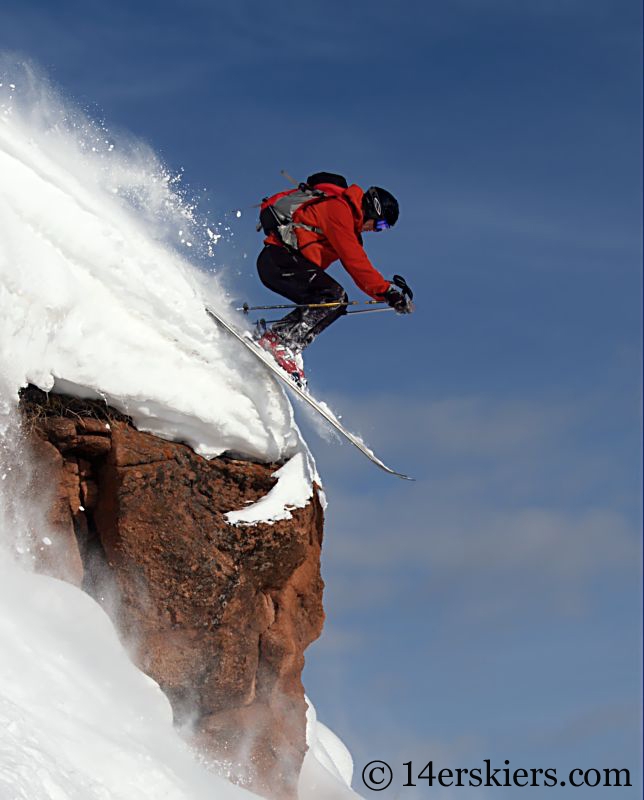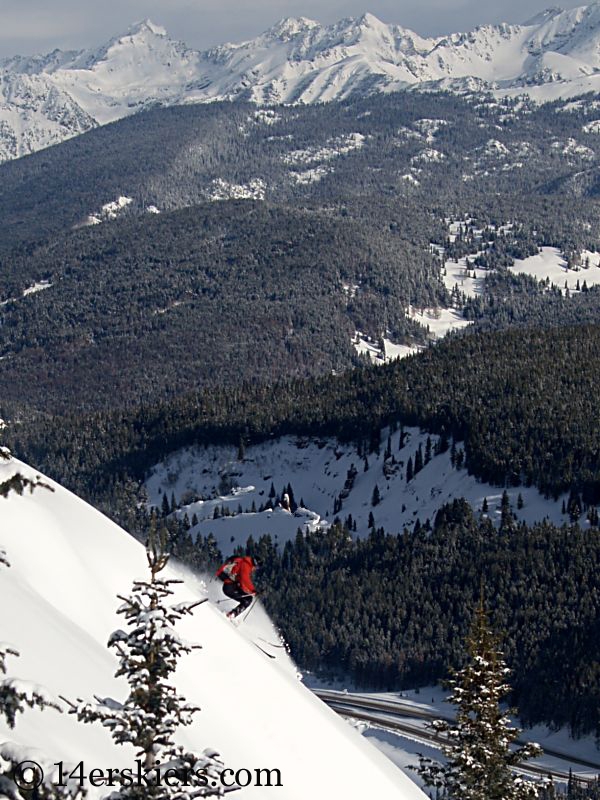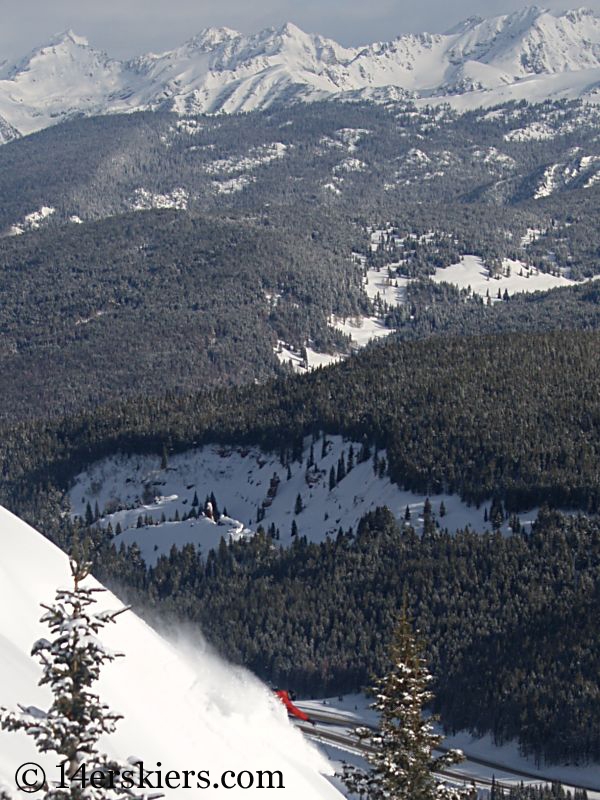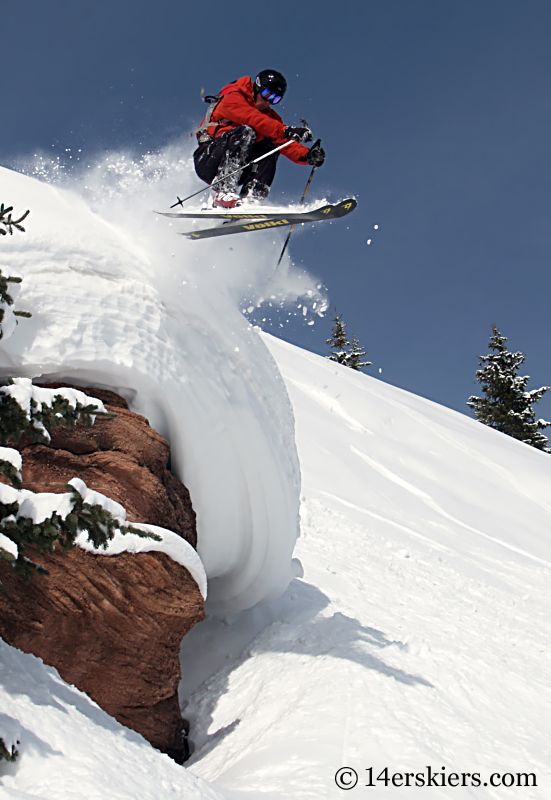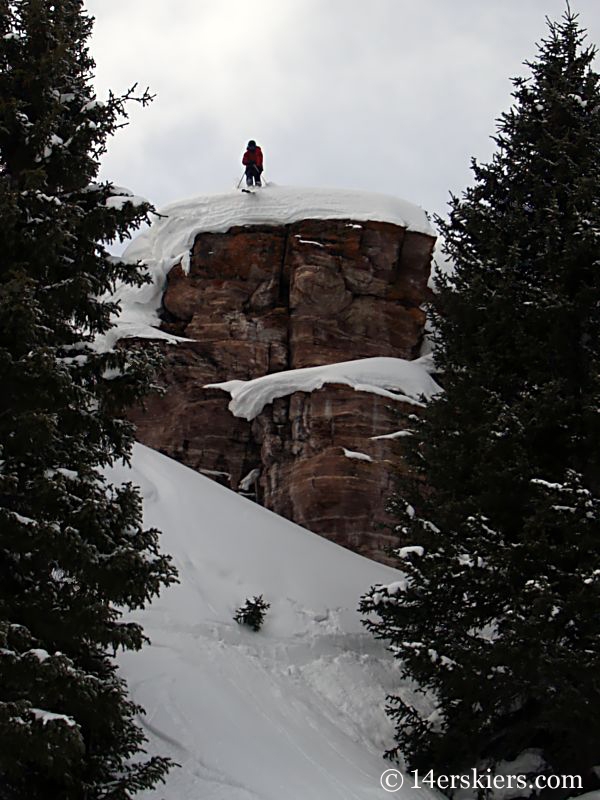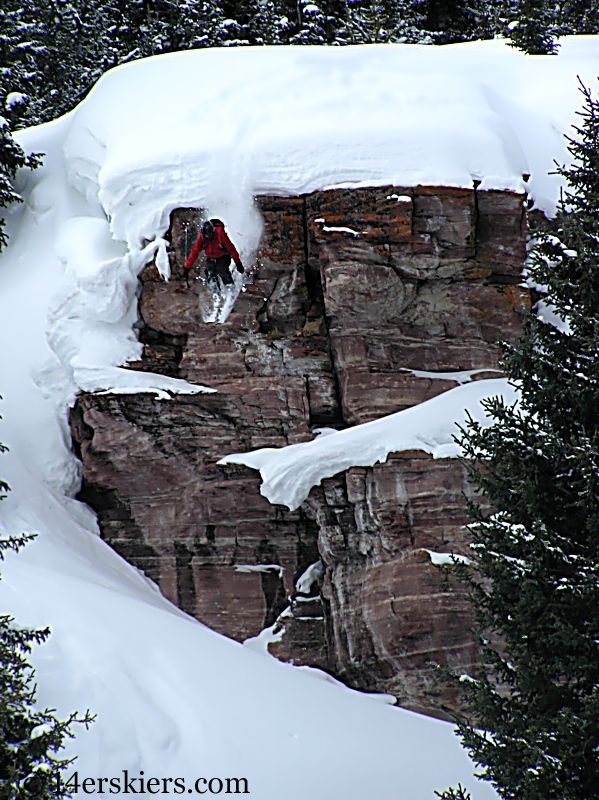 One more of me taken by Dave in the same zone, but a month earlier….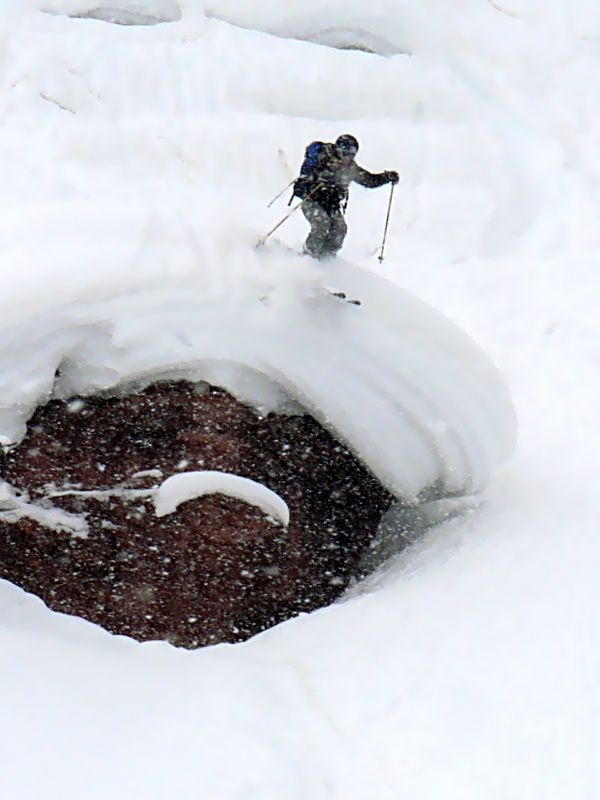 Much thanks to Dave Bourassa for the good times and great photos 🙂
Aside from skiing, biking, and all outdoorsy things,
Brittany Walker Konsella
also loves smiles and chocolate 🙂 Even though she excels at higher level math and chemistry, she still confuses left from right. Find out more about
Brittany
!
Latest posts by Brittany Walker Konsella (see all)
Summary
Article Name
Description
Looking back to a magical bluebird day of perfect powder turns and hucking large cliffs while backcountry skiing on Vail Pass.
Author