TR: Little Agnes Mountain Ski (12 Feb 2016)
(Last Updated On: March 20, 2016)
After a month of good snowfall up north, Frank and I headed up to Steamboat to check out some of the backcountry zones back in mid-February. It had been over 10 years since I had been in Steamboat, and over 20 for Frank. And although I'd skied there many times, I'd never ventured into the backcountry.
But, in researching the Steamboat backcountry zones, Little Agnes Mountain seems like it was a good one to put on the hit list. So, when my friend Marko offered to change up a day of work to show us around the Zirkels along with his friend Larry, I was ecstatic. Who doesn't love exploring cool new places?
We used snowmobiles to access Little Agnes, shown in this photo.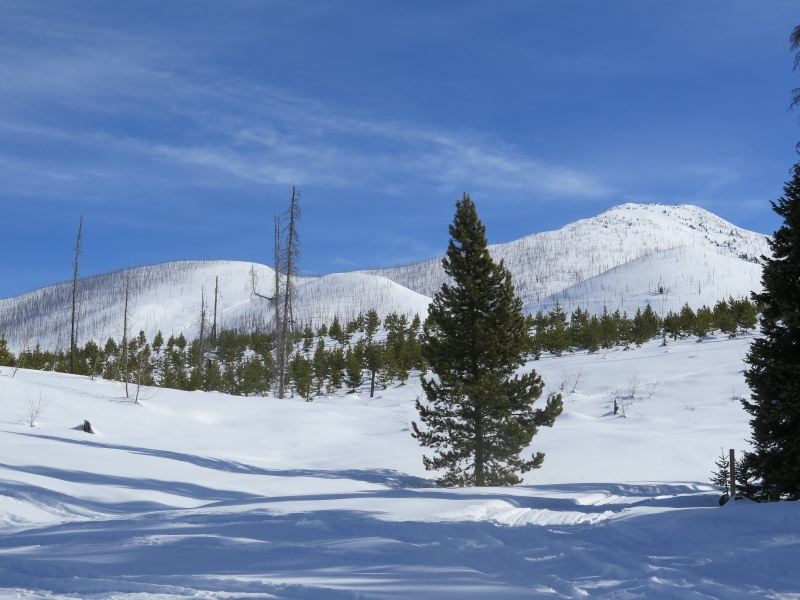 Frank models his Big Agnes jacket in the shadows of both Little Agnes and Big Agnes mountains.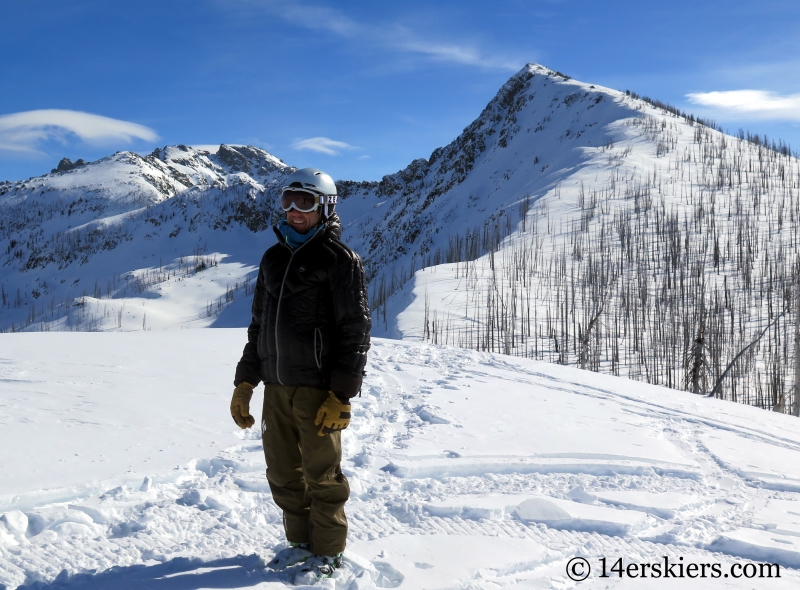 The area surrounding Little Agnes is scarred with a magical forest of skeleton trees. The forest died as a result of a combination of forces including a blow-down in 1997, drought, pine beatles, and a fire in 2002. But, what's left behind is perfect for us skiers!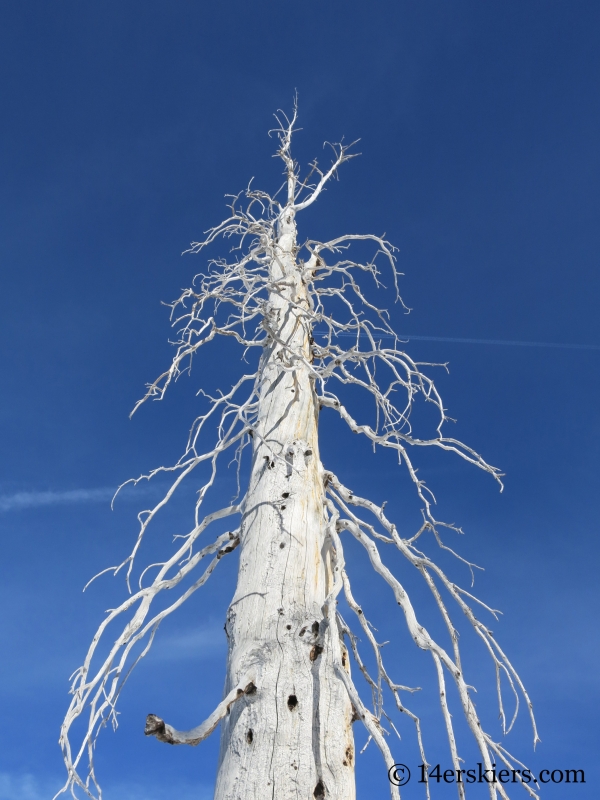 We skinned the ridge to gain the summit of Little Agnes.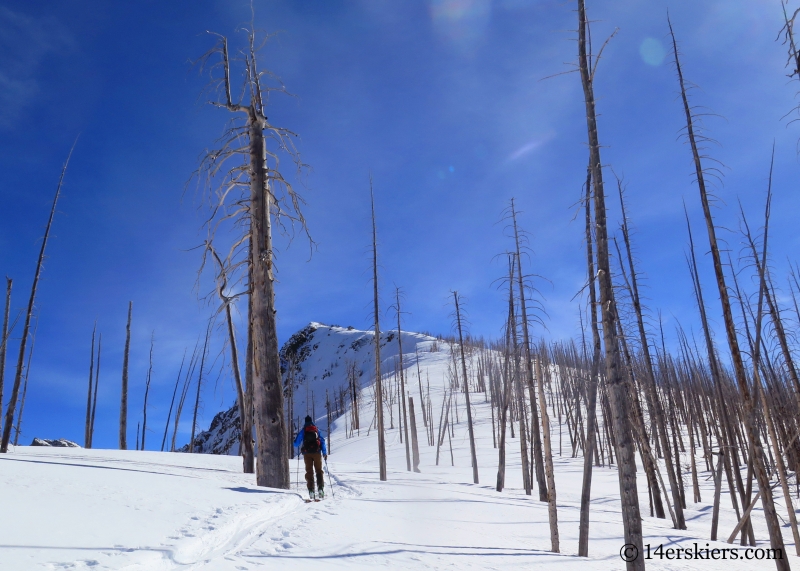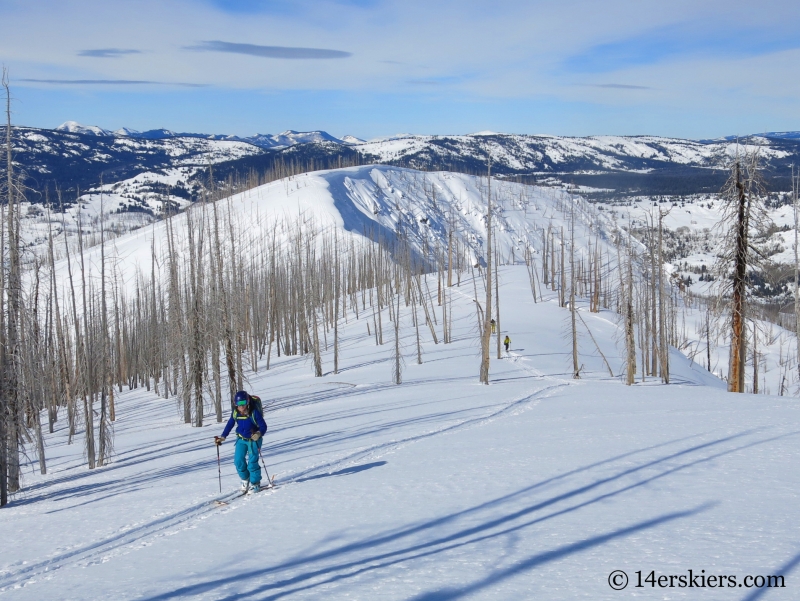 The boys on the summit!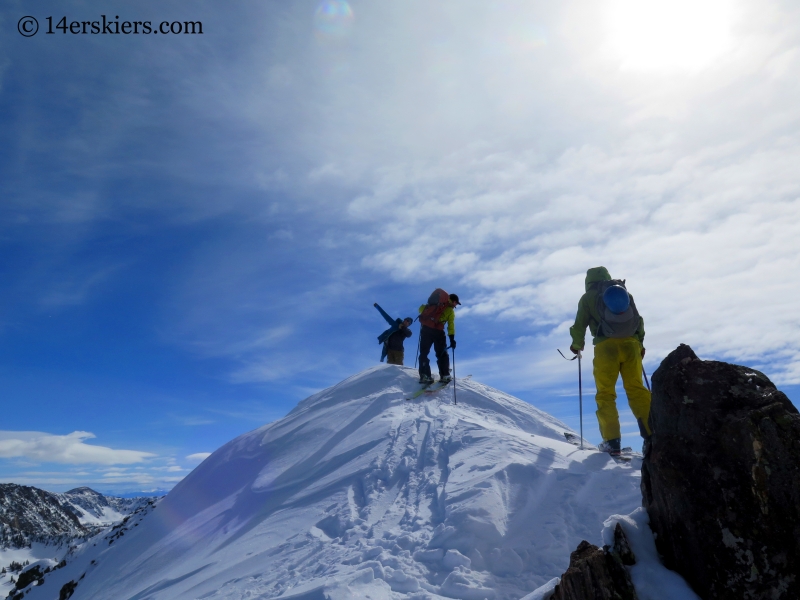 Big Agnes taunted us from afar. I need to come back for that one some day….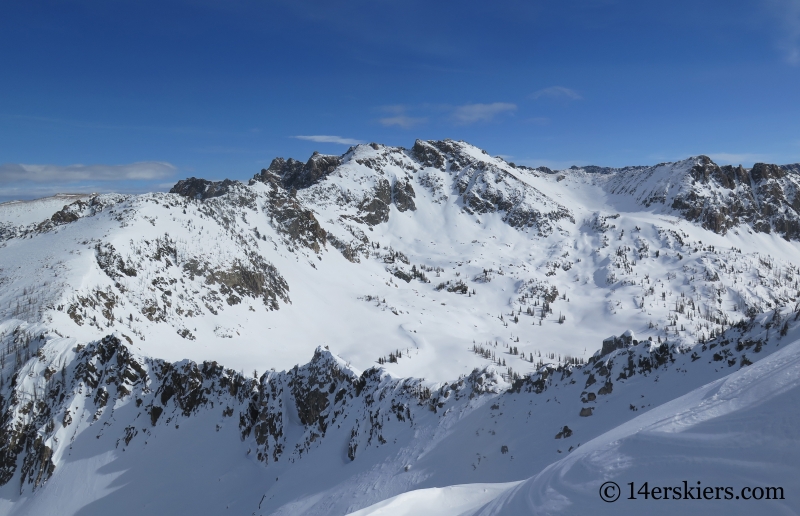 The snow looked creamy on the northeast bowl.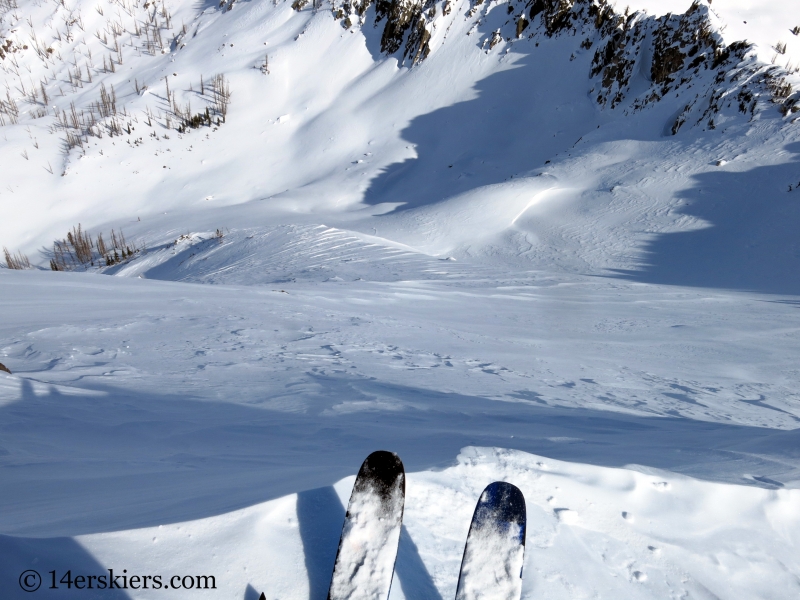 Larry dropped in first.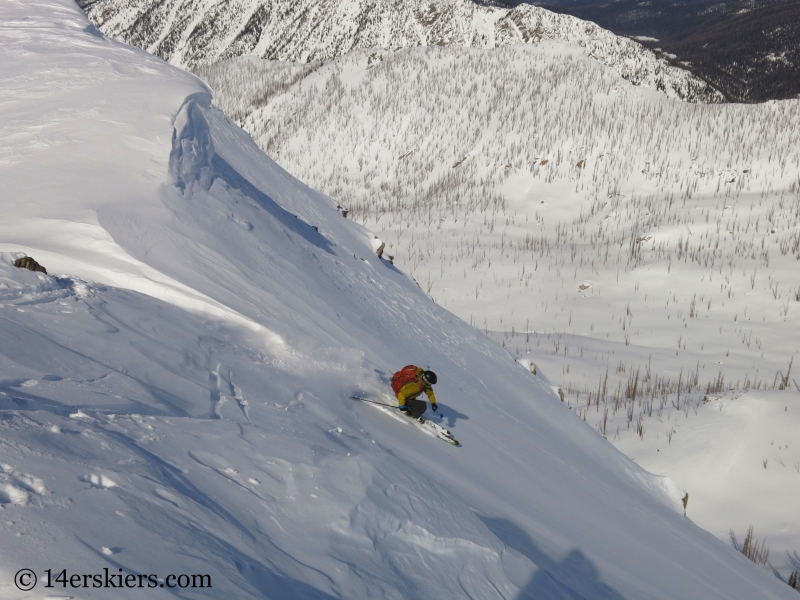 And it became evident that the snow was actually more variable than anticipated.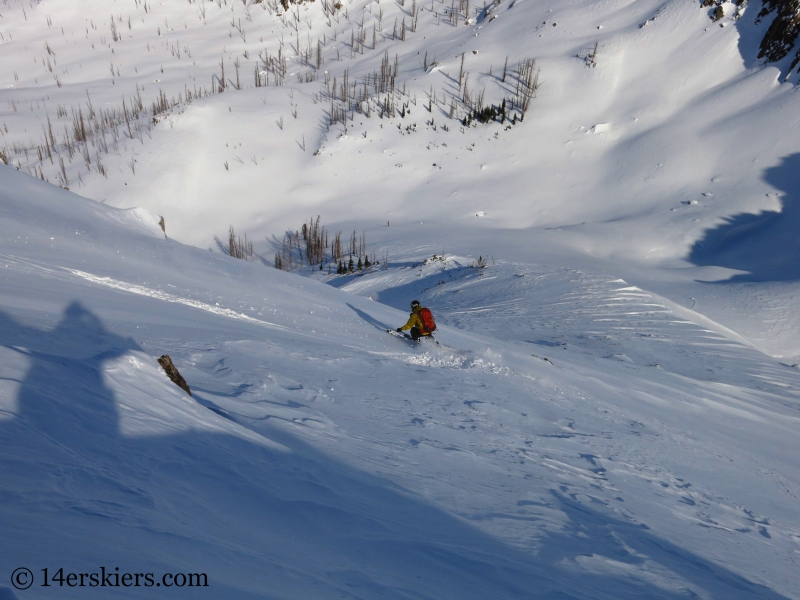 Me.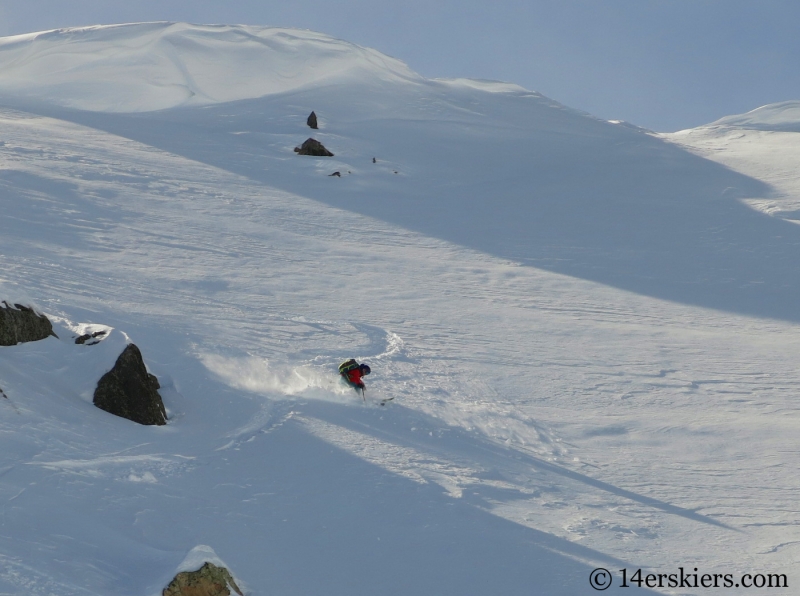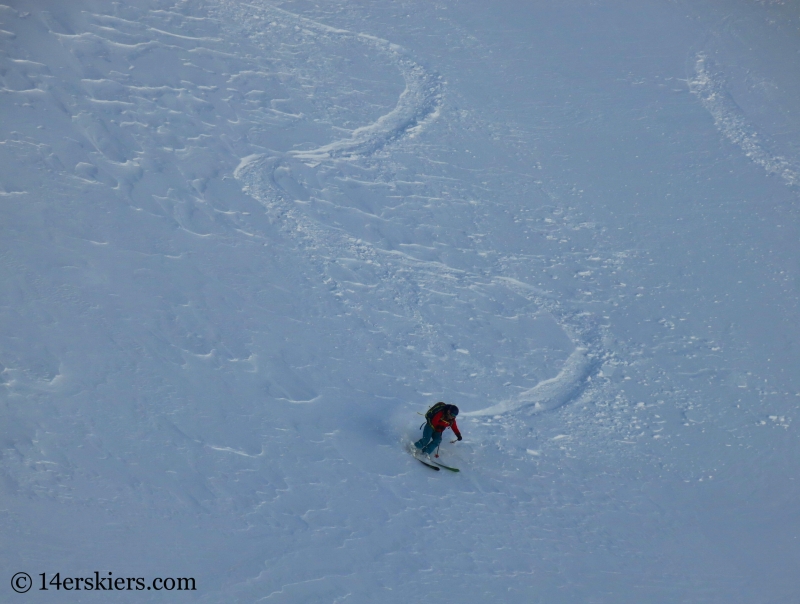 Marko.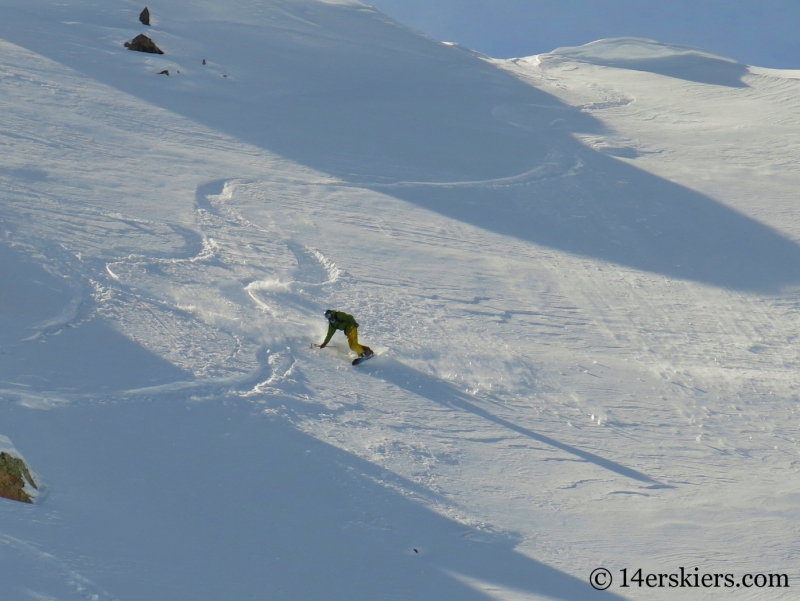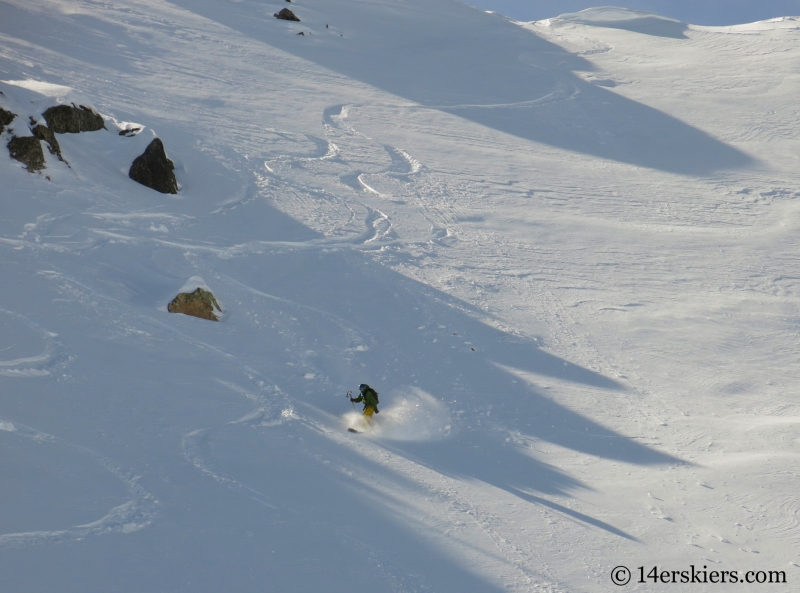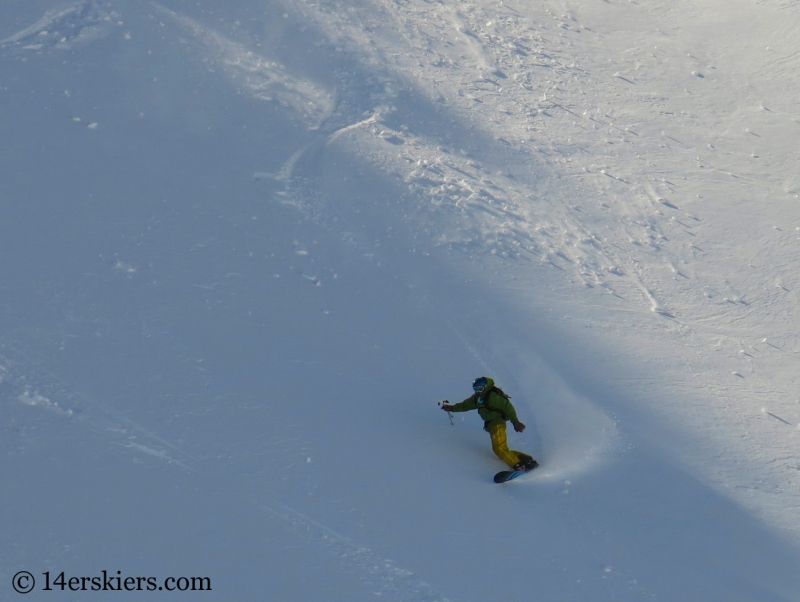 Larry.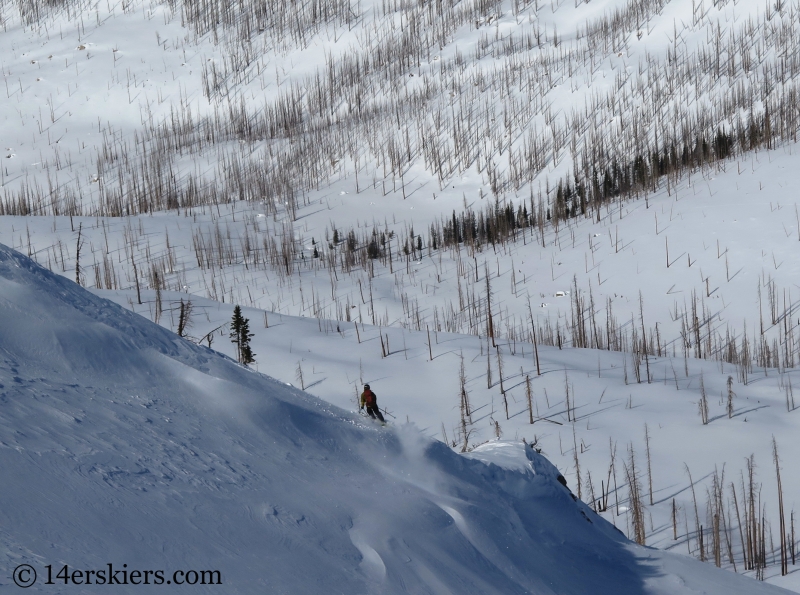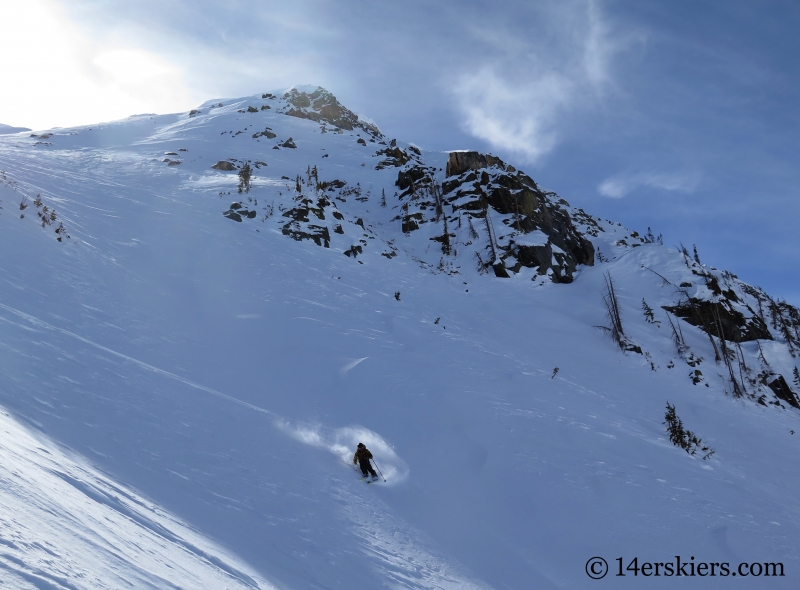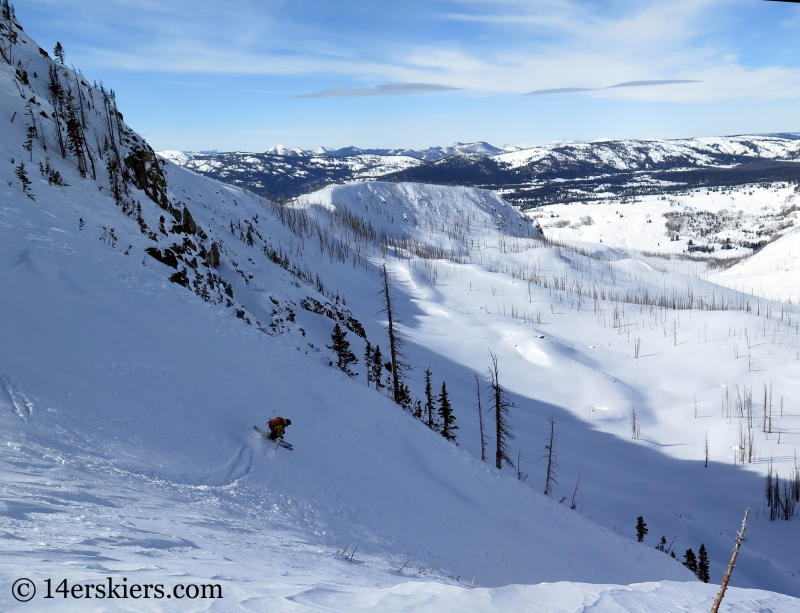 Marko.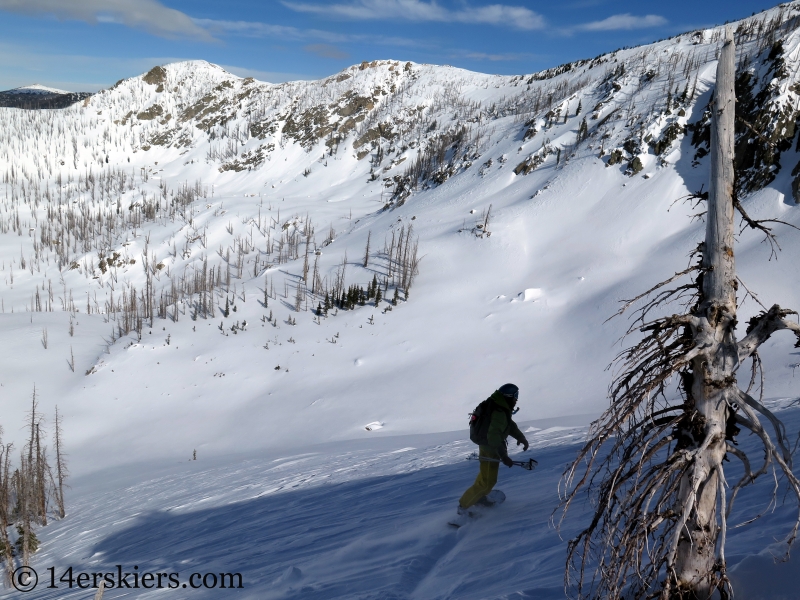 Me.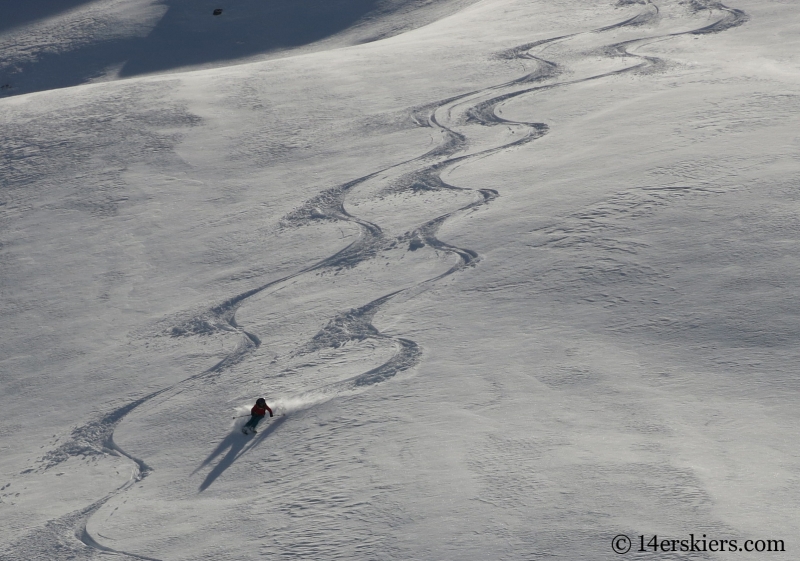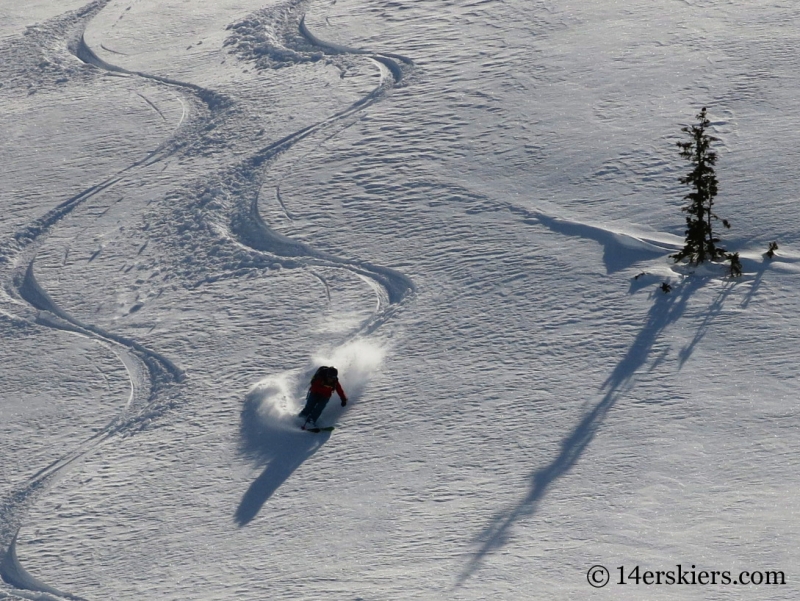 A view of the northeast bowl.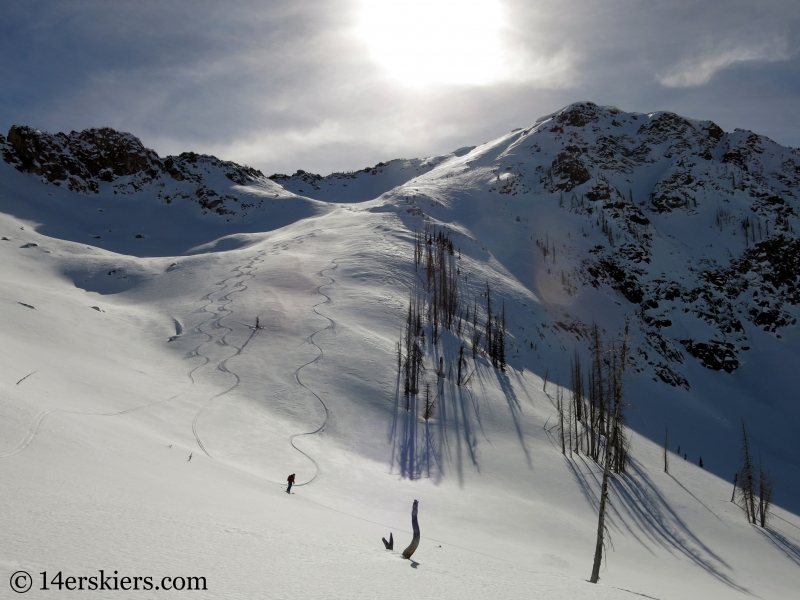 Making our way out the Agnes Creek drainage, we saw all kinds of great skiable terrain.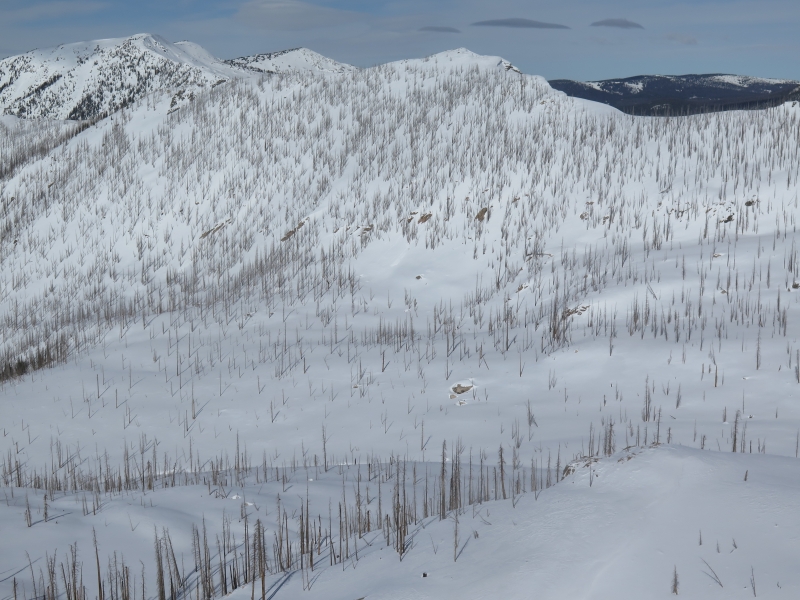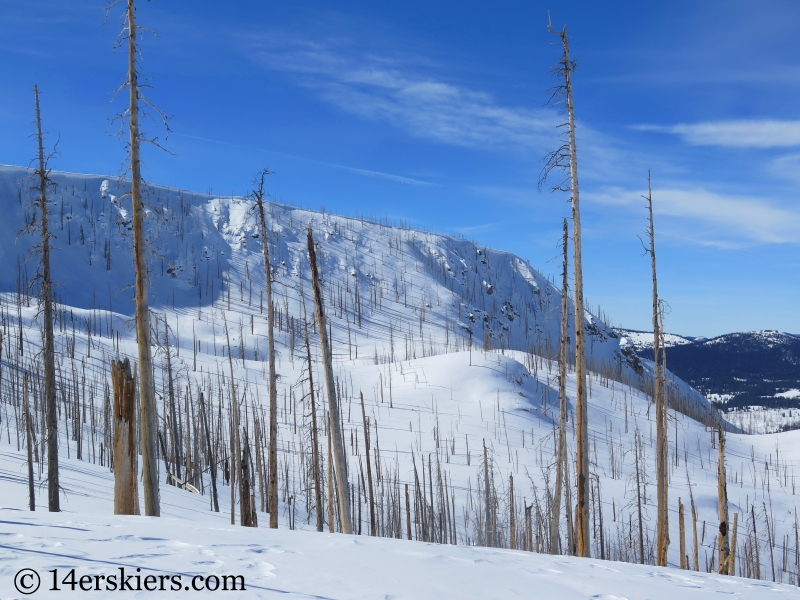 But the true north side of Little Agnes was the money.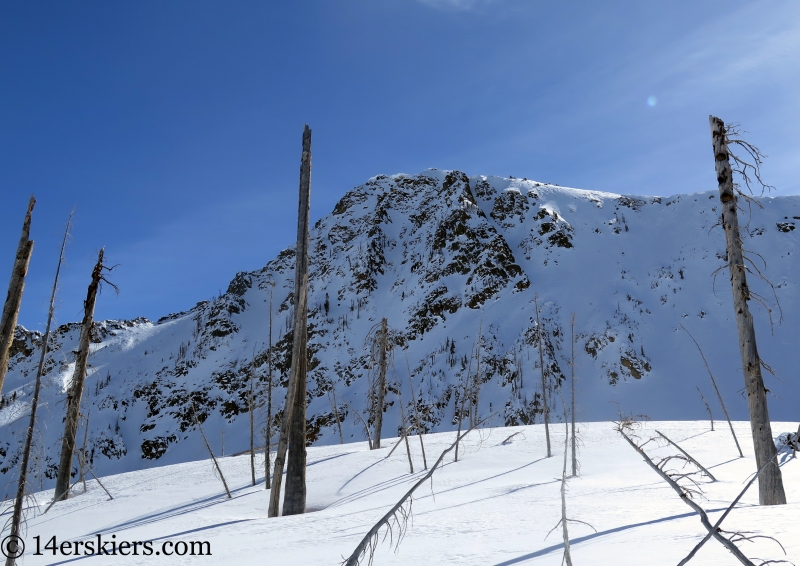 But we still had a ways to go…. Frank enjoying turns in the burned forest.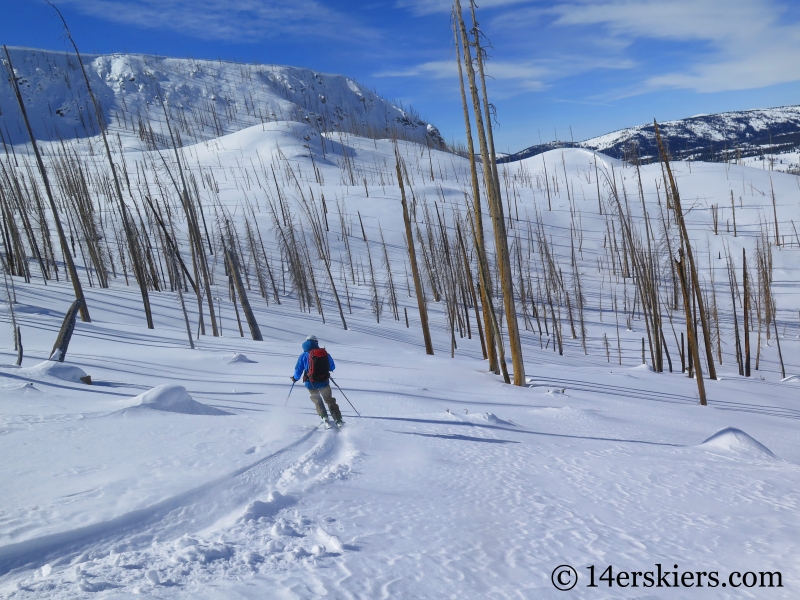 Me.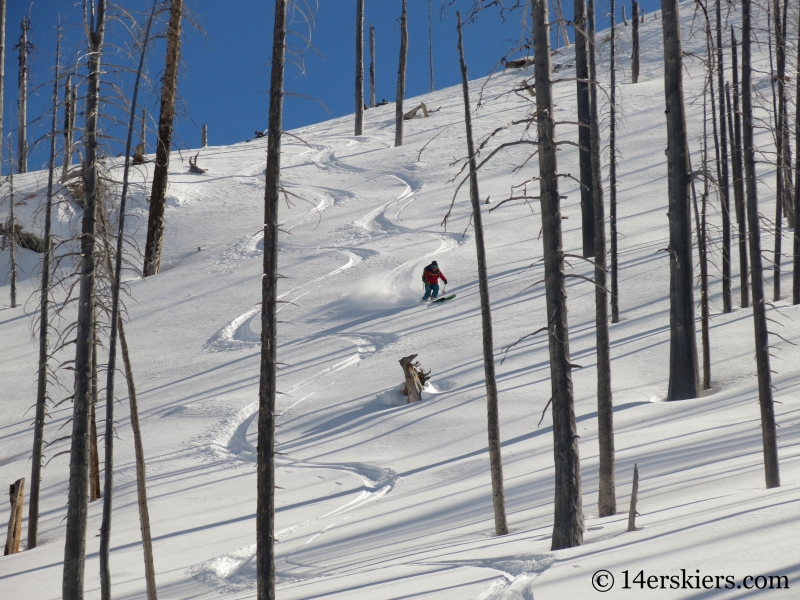 Larry scoping for more goods.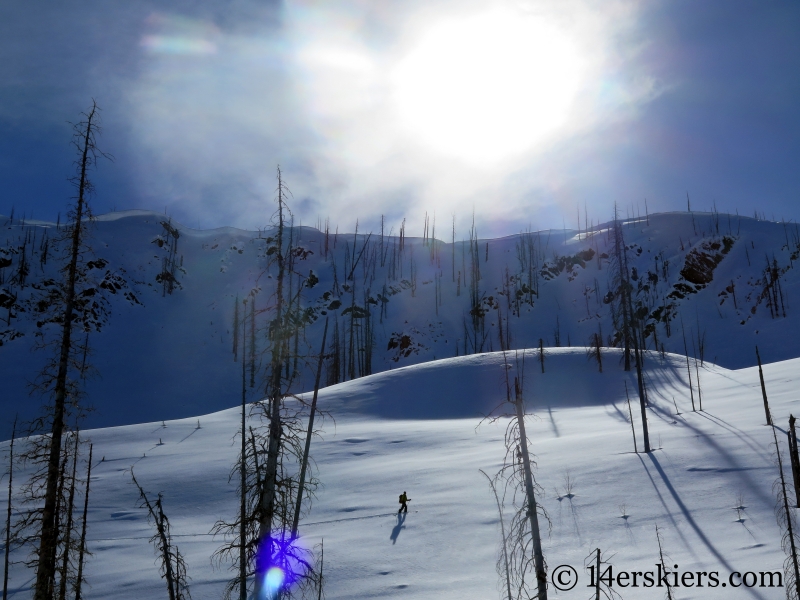 Marko was doing quite well with the splitboard-ski technique.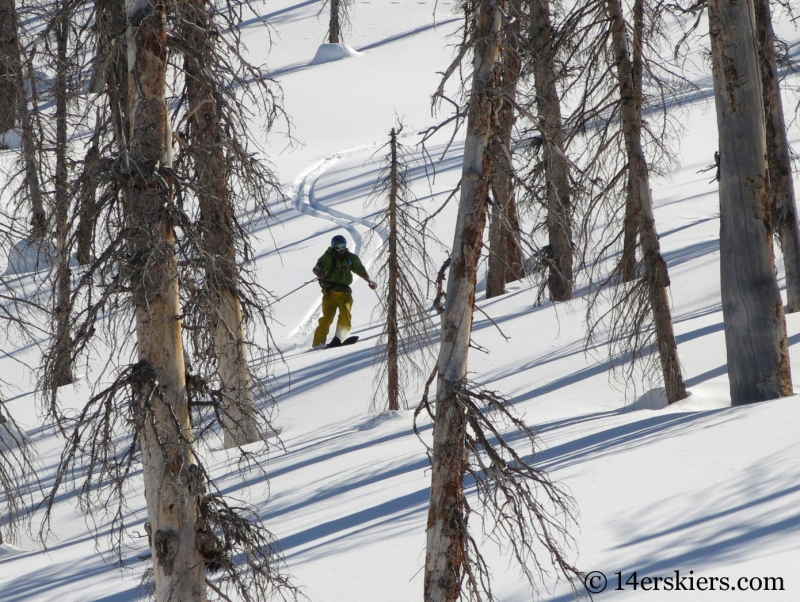 The exit got a little flat….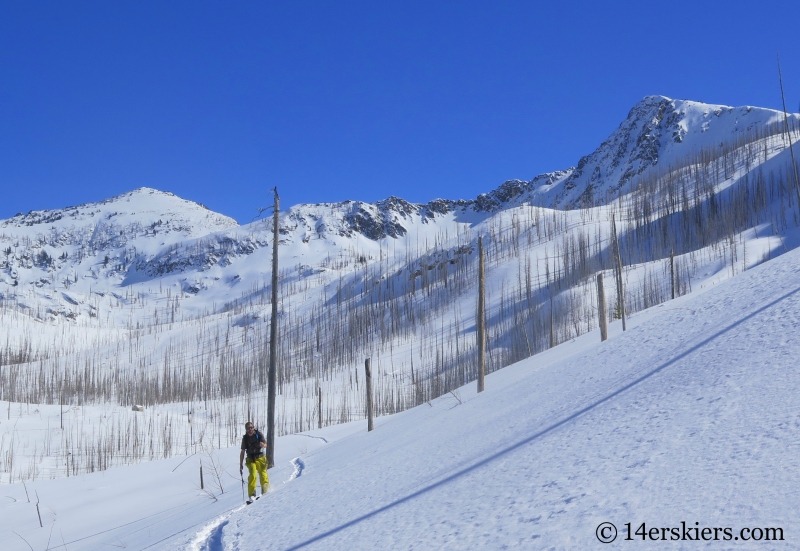 But, we went back for more. We found ourselves again on the northwest ridge of Little Agnes.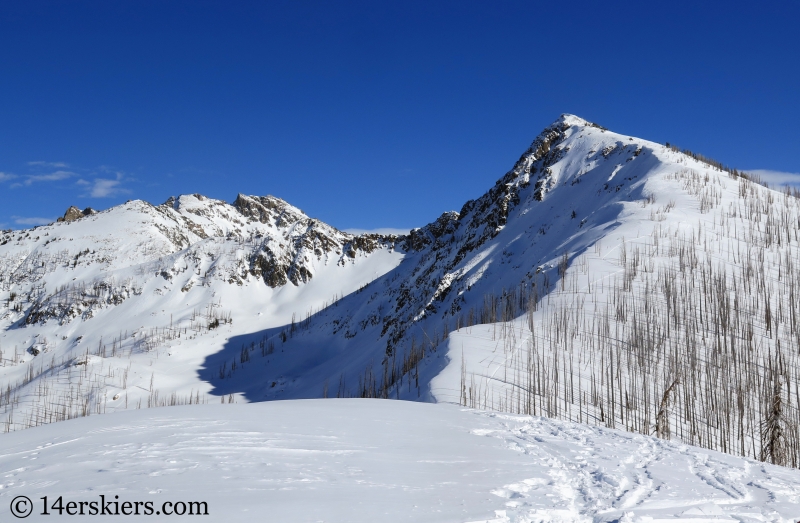 And we enjoyed a few more laps through the burn. Me.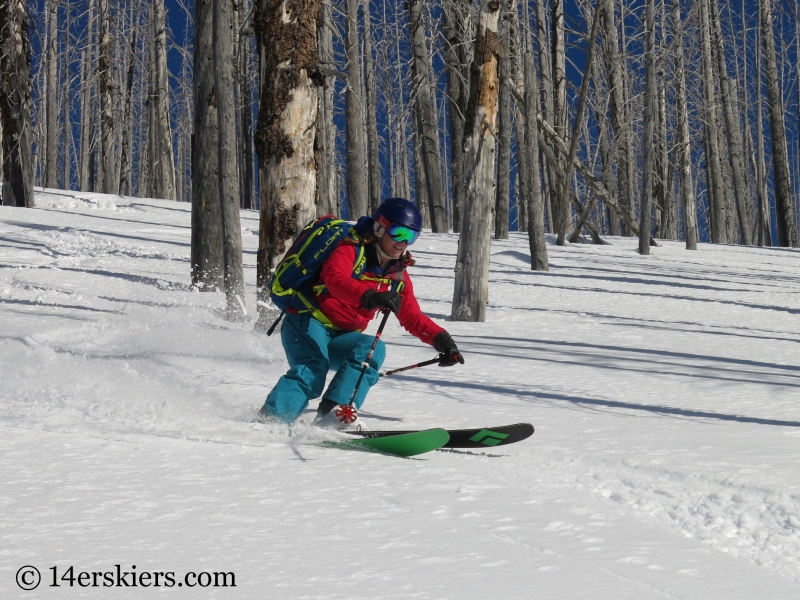 Frank.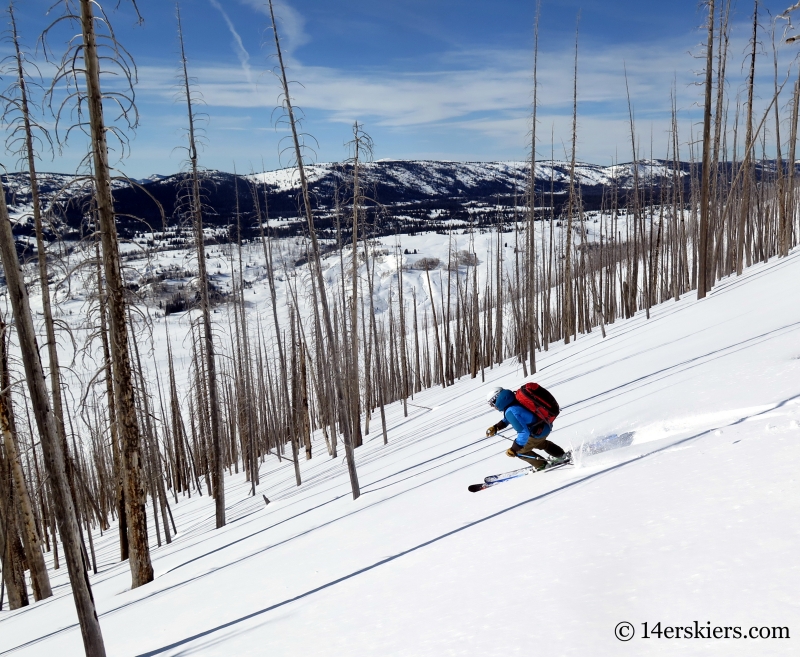 I'd heard about the Zirkels for years but knew nothing about them. It was great to finally venture a bit into the Wilderness and enjoy some turns off a cool peak and into the burned forest. Sweet scenery for sure, and Little Agnes Mountain is a backcountry skier's paradise! Can't wait to head back for more!
Aside from skiing, biking, and all outdoorsy things,
Brittany Walker Konsella
also loves smiles and chocolate 🙂 Even though she excels at higher level math and chemistry, she still confuses left from right. Find out more about
Brittany
!
Latest posts by Brittany Walker Konsella (see all)
Summary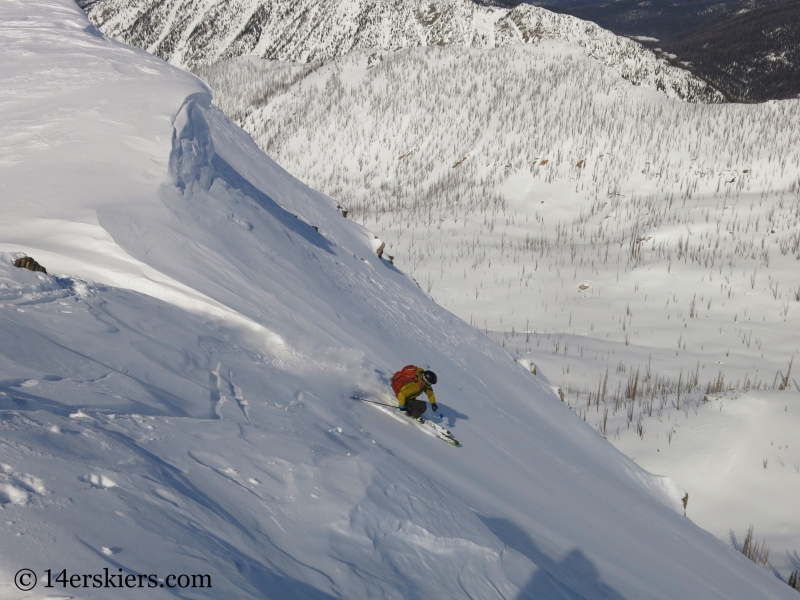 Article Name
Little Agnes Mountain Ski
Description
Little Agnes, on the border of the Zirkel Wilderness, is a backcountry skier's dream - skiable on all aspects, with a wide variety of terrain for all levels!
Author