Crested Butte Conditions – late November
(Last Updated On: November 30, 2015)
Mid to late November has brought some decent snowfall to the Crested Butte area. But, it's also brought a lot of wind. Like Front Range style winds. For an area that sees very little wind affect compared to the rest of the state, this has taken some adjustments. Wind-loading and wind-slabs are prominent in much of our snowpack and have made it somewhat fragile. Yet, the moderate avalanche rating produces a fairly false sense of stability. I don't know why they got rid of the "pockets of considerable" in ratings over the last couple of years. But, that's what we have right now. I call it "scary moderate". You never know when you'll step on that weak spot that could send the whole snowpack crashing down. So, watch out.
That said, there is good and fairly stable snow to be had below treeline, if you know where to go. Here's a few shots from some recent adventures in the backcountry.
Alex during our three-lap day at Pittsburg. Still a little thin, but alright.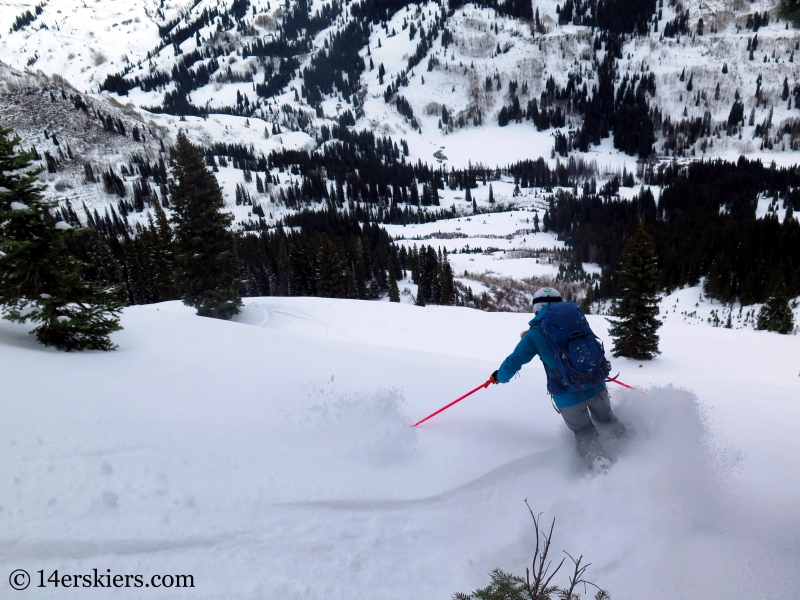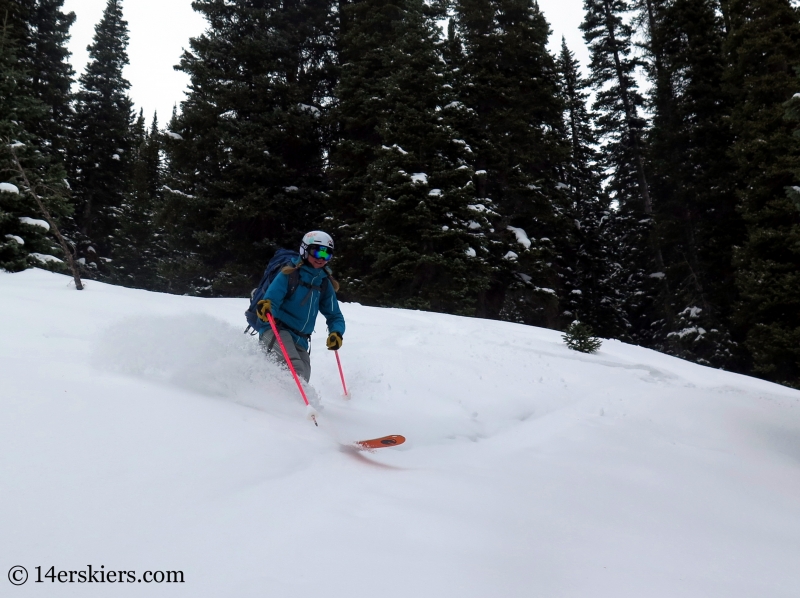 Randy catching some pow.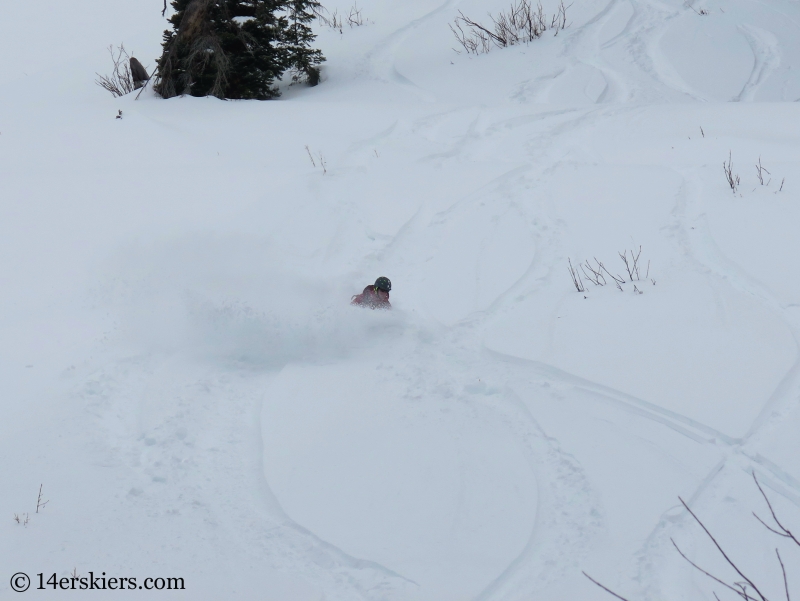 Mark, the other half of the tele contingent.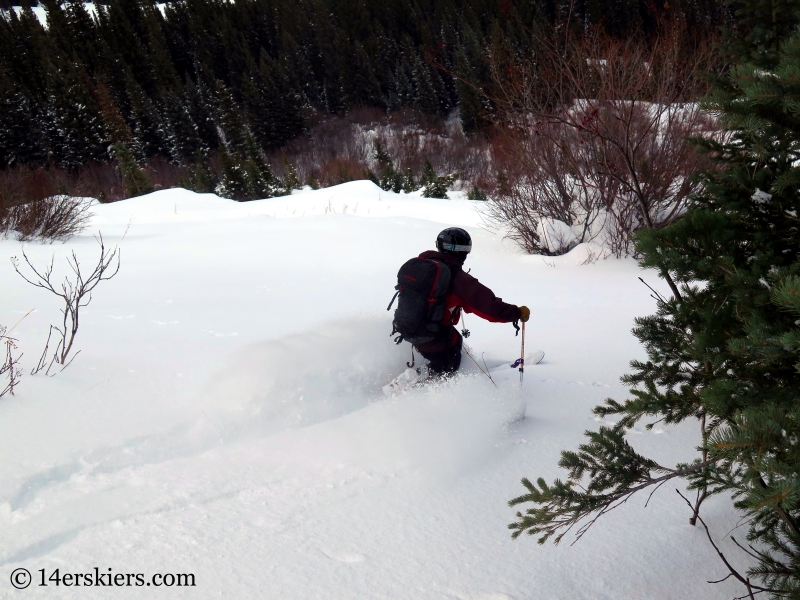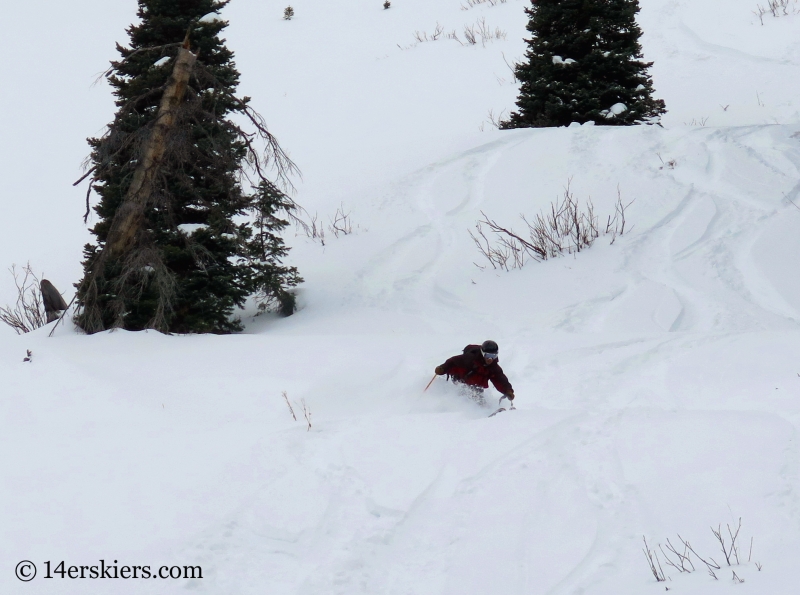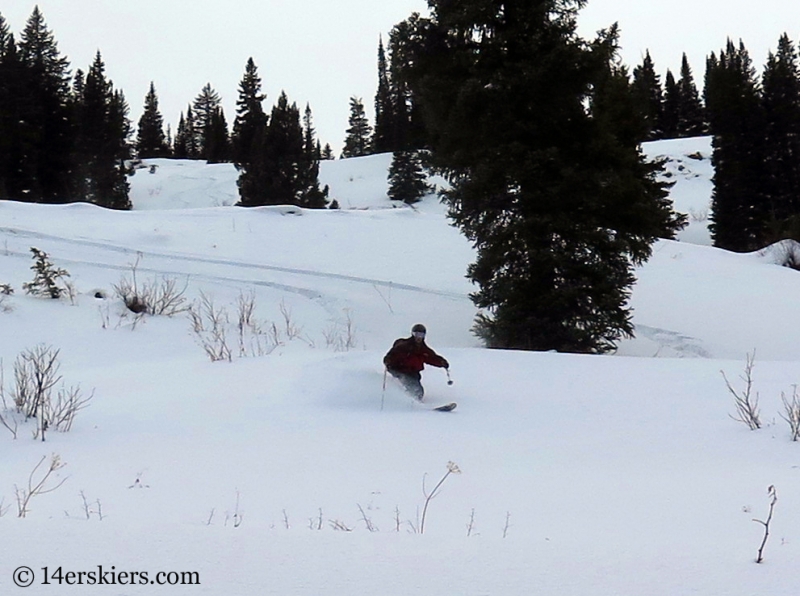 Another day, in Skippy's Secret Stash. Skippy himself.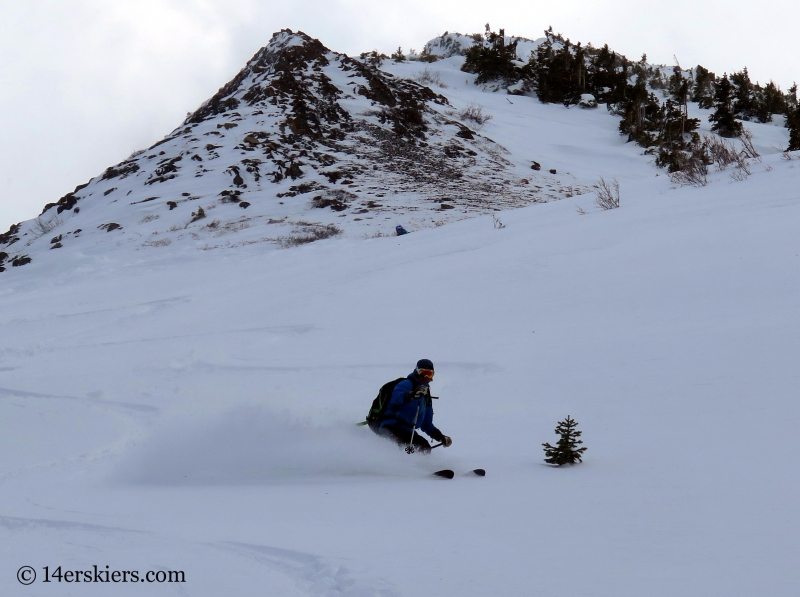 Alex.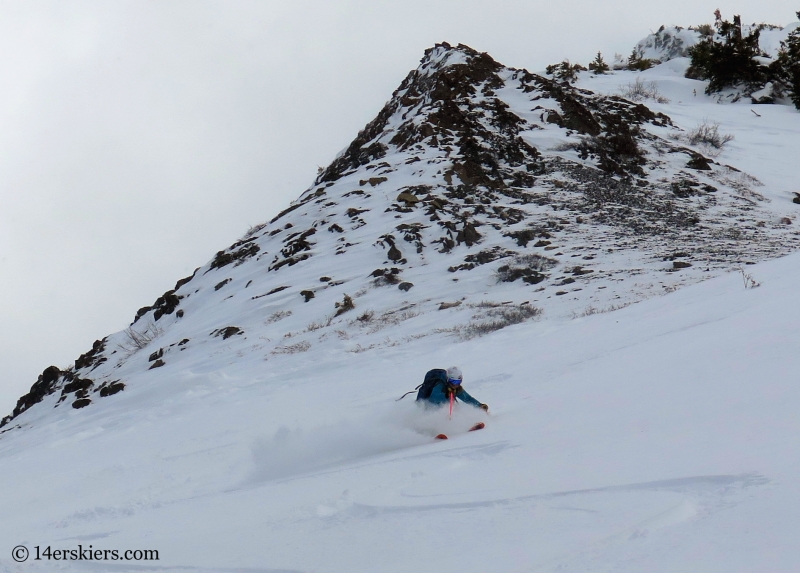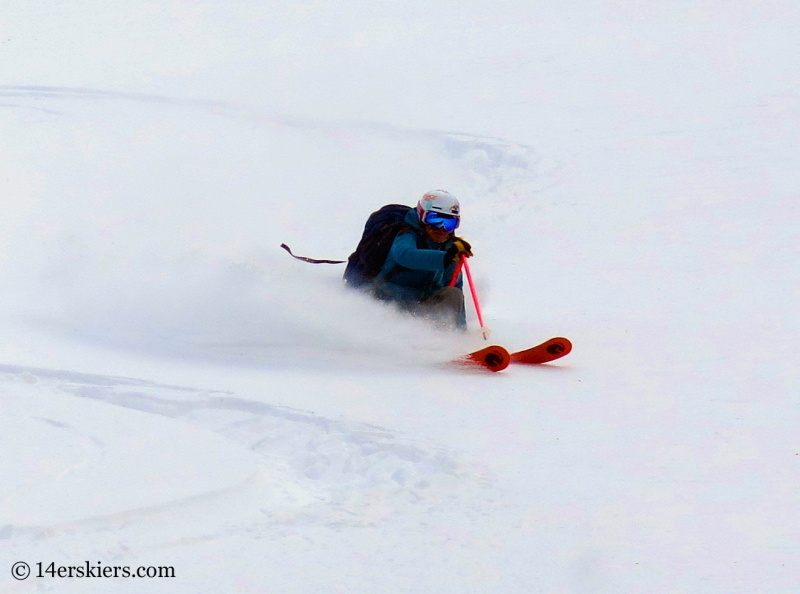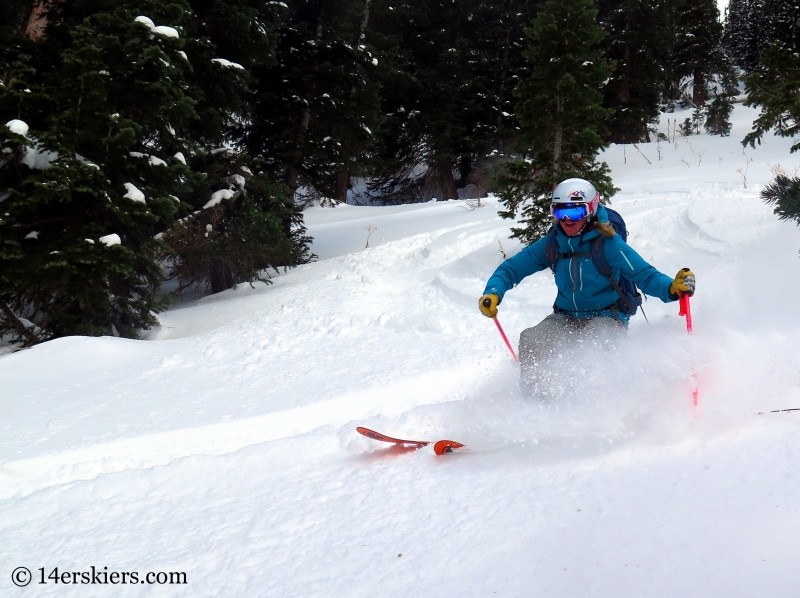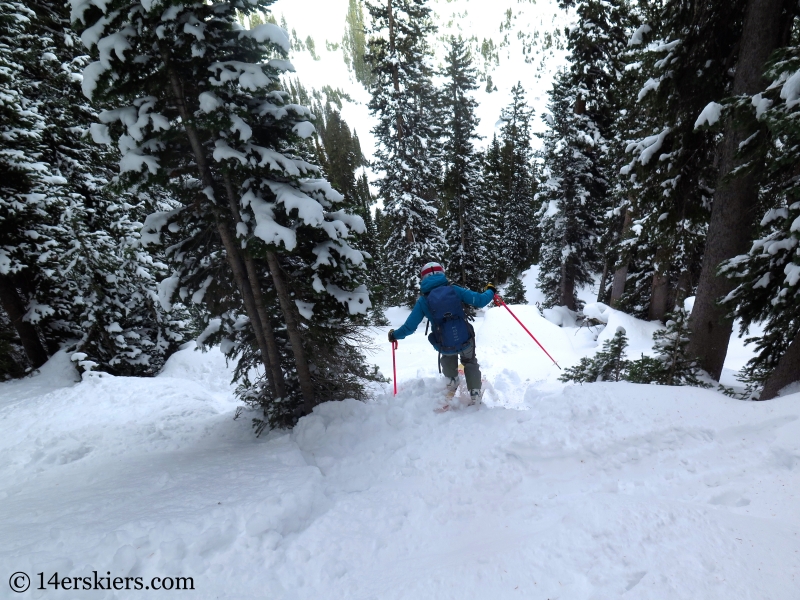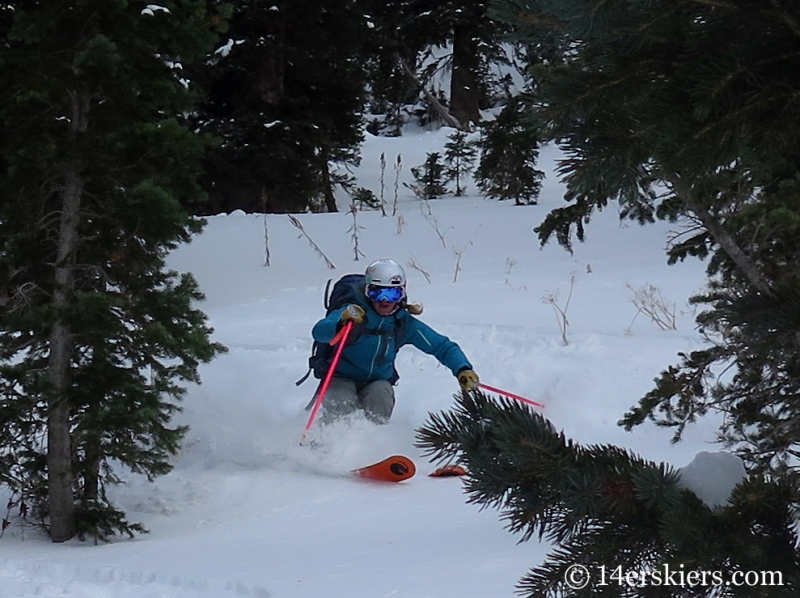 Another day in the backcountry, up the Slate River Road.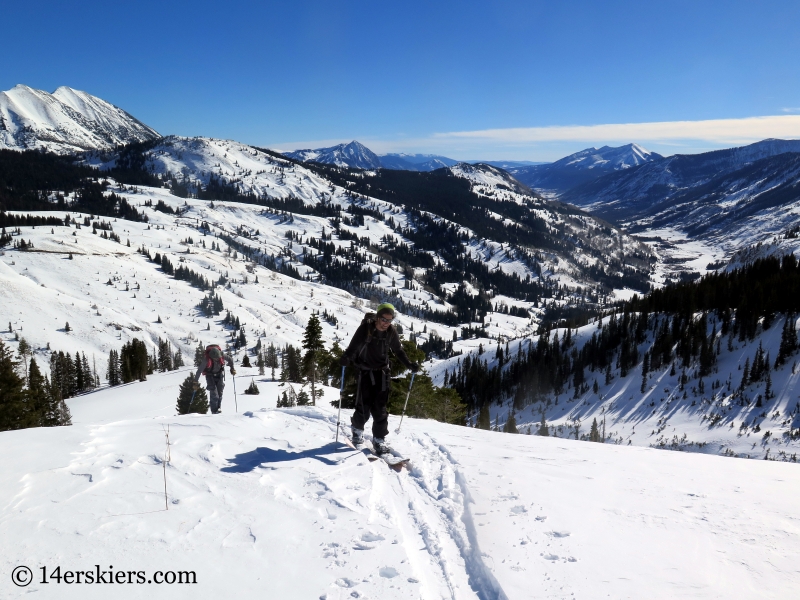 Scott milking some pow on his second day out for the year.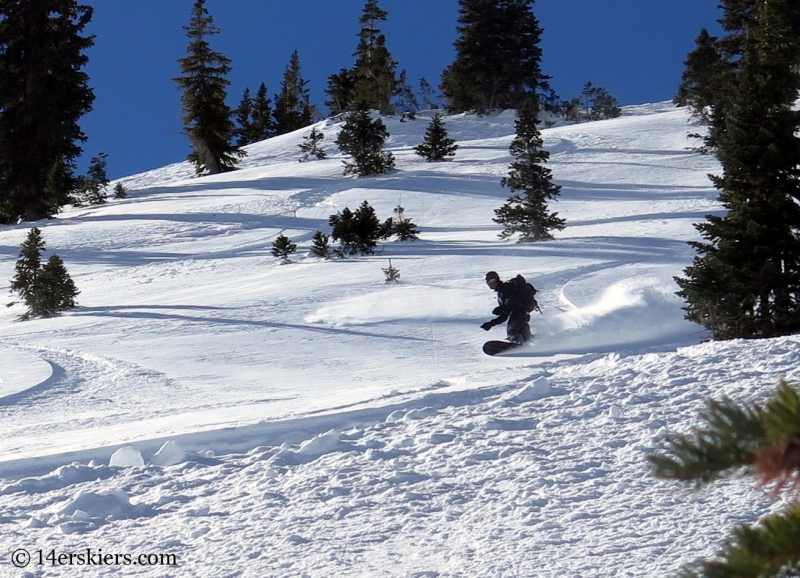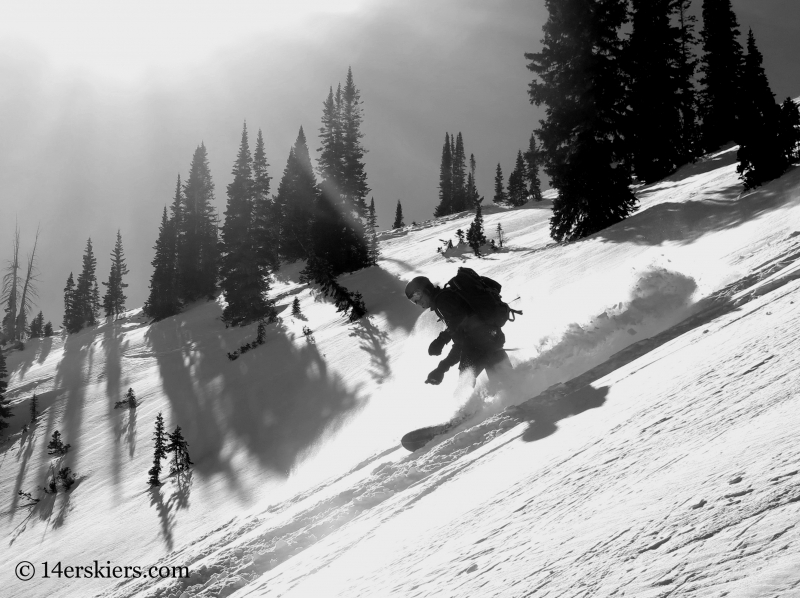 All-in-all, it's shaping up to be a decent year in Crested Butte. But, we've gotta let these persistent slabs calm down!
Aside from skiing, biking, and all outdoorsy things,
Brittany Walker Konsella
also loves smiles and chocolate 🙂 Even though she excels at higher level math and chemistry, she still confuses left from right. Find out more about
Brittany
!
Latest posts by Brittany Walker Konsella (see all)