Gear Review: 2015-16 Black Diamond Carbon Megawatt – More than just a powder ski
(Last Updated On: August 18, 2015)
Black Diamond's Megawatt ski has been a favorite for both inbounds and backcountry skiers alike for quite a while. Through the years, this ski has been redesigned, with slight changes being made along the way. A few years ago, the Megawatt was joined by it's lighter brother, the Carbon Megawatt. This article will review the performance of the 2015-16 Carbon Megawatt.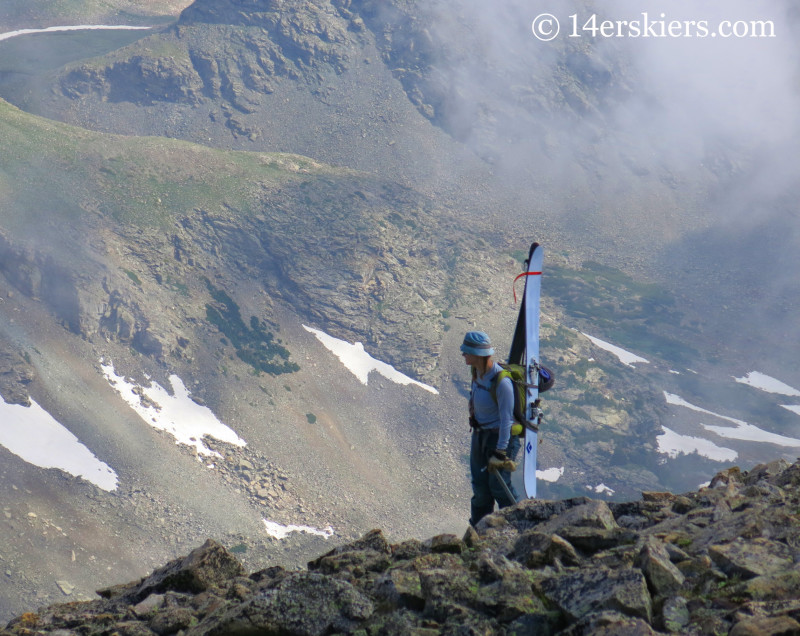 Redesign
The 2015-16 Carbon Megawatt is basically the same as the 2014-15 version. However, significant changes to were made from the 2013-14 version to the 2014-15 version, making the ski even lighter.
Construction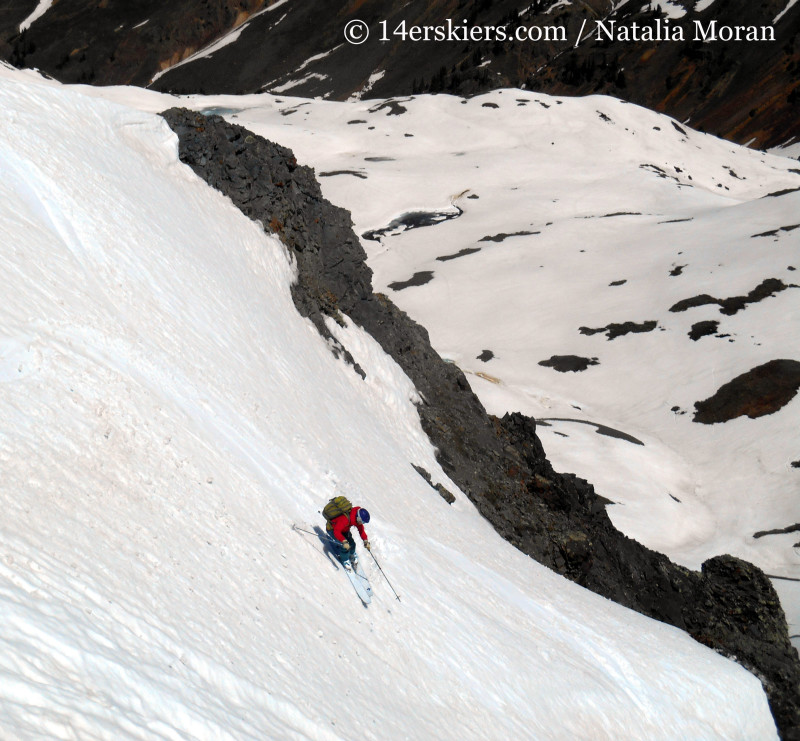 The Black Diamond Carbon Megawatt is built with an industry-favorite paulownia core. After testing several skis built with paulownia as their foundation, I can attest that this wood has the capability of performing well as a core in skis. This core is sandwiched in between a layer of carbon fiber and pre-preg fiberglass, and reinforced with ABS sidewalls (not capped) to make the ski more torsionally rigid. Throw in the topsheet, base, edges and a few other things, and that's more or less how the Carbon Megawatt is made.
Carbon Megawatt is not JUST a Powder Ski
I had the opportunity to test this ski for a couple of runs at SIA in 2014, but after spending many more days on it in 2015, I am surely impressed. The Black Diamond Carbon Megawatt does everything it's supposed to do and more.
As Black Diamond markets, the Carbon Megawatt is a great freestyle ski as it is snappy, playful, and quick to respond. The 120 mm width also makes the Carbon Megawatt float especially well, lending itself to be a fantastic powder ski.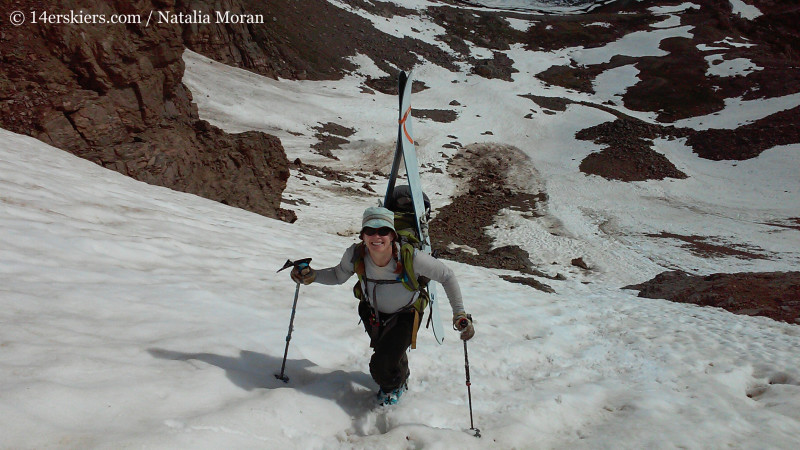 But, the Carbon Megawatt is extremely versatile and is so much more than just a powder ski. The ABS sidewalls help keep the ski torsionally stiff, so it can still perform extremely well on firm snow, even ice. Even with it's fatty attitude, the Carbon Megawatt can arc a good turn on firm terrain. I had the opportunity to test it in many various spring skiing conditions, and the Carbon Megawatt performed well beyond expectations in all cases. From breakable crust to saturated late springtime powder to ice to corn, the Carbon Megawatt held its own, definitely outperforming every other ski I own in heavy slushy conditions. Even with its 120 mm width, the ski is extremely light, weighing only 1600 grams (for 178 cm length, 3200 g per pair), which makes it fantastic for touring.
Admittedly, I still prefer the performance of my Black Diamond Amperage skis in many conditions. I have some sort of feng shui synergy with them that's hard to replicate. But the Amperages are much heavier than the Carbon Megawatt. The more I toured on the Carbon Megawatt, the more I appreciated how light it was. And the performance difference between the Amperage and the Megawatt was minimal compared to the weight-savings.
Thinking Differently About Spring Skis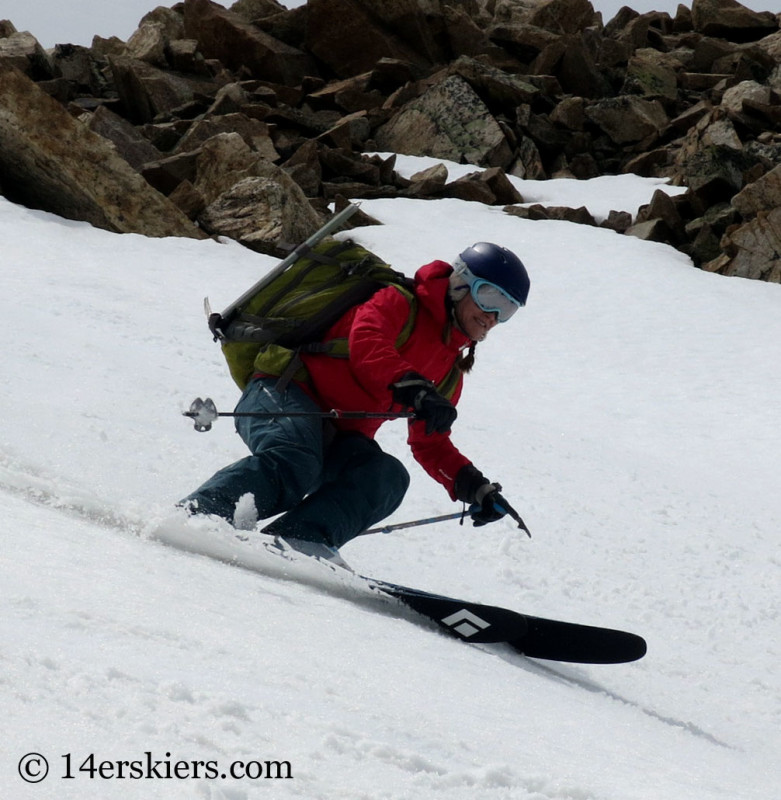 It is a common backcountry trend to bring out the lighter gear for the spring. Spring skiing is geared toward longer tours, and hence the desire to shed any extra weight. Lighter weight skis usually means a sacrifice in performance, both in construction and width. It's not unusual for backcountry skiers to bust out skis that are 80 or 90 mm after rocking 100+ all winter long. While this set-up can perform well in the frozen conditions you'll encounter early morning and up high, handling this narrow of a ski becomes much more difficult in the wetter conditions encountered lower and later in the day, often on the exit of the tour. This is where fatter skis are great. Fatter skis become like water skis on this stuff, making heavy mank suddenly much easier to ski. Potentially, the skiing is safer too, as it no longer feels like the heavy wet snow wants to tear your leg off or rip your knee to shreds. It's just skiing. Frankly, I'm a pretty big advocate for fatter skis in spring conditions because of instances like this. And with something like the Carbon Megawatt, it's still very light for those long days in the backcountry. No longer does performance have to be sacrificed severely for weight.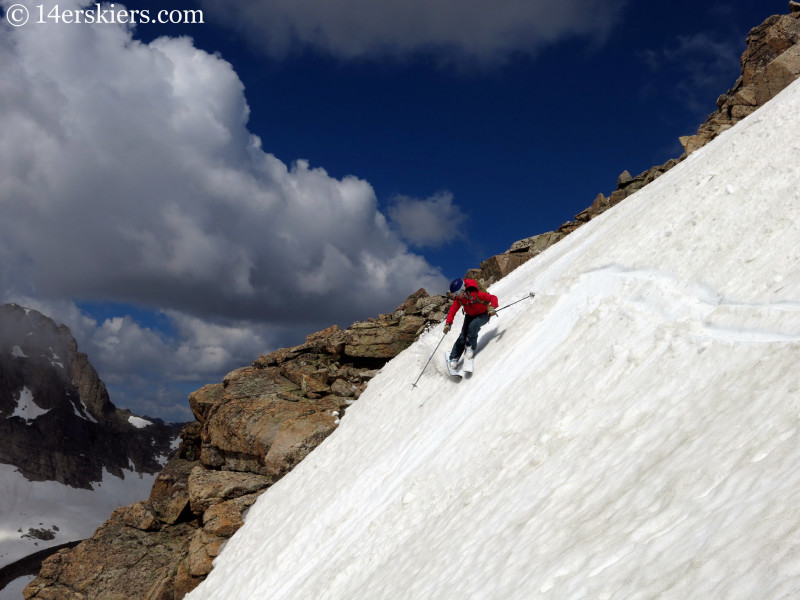 Long story short, the Carbon Megawatt is known for being a powder ski. But, it performs surprisingly well in most other conditions too. The paulownia core and ABS sidewall construction add significant stability, but the carbon components keep it lightweight. For a ski that has a great balance of weight and performance,the Carbon Megawatt is extremely versatile. I challenge you to think about the Carbon Megawatt as more than just a powder ski!
Aside from skiing, biking, and all outdoorsy things,
Brittany Walker Konsella
also loves smiles and chocolate 🙂 Even though she excels at higher level math and chemistry, she still confuses left from right. Find out more about
Brittany
!
Latest posts by Brittany Walker Konsella (see all)
Summary
Article Name
2015-16 Black Diamond Megawatt Ski Review - More than just a Powder Ski
Description
Brittany rethinks conventions - that the Black Diamond Carbon Megawatt is a versatile ski that is light & performs well in many conditions, not just powder!
Author