Backpacking in the Gore – Mount Valhalla & Grand Traverse Peak
(Last Updated On: August 9, 2015)
After climbing Snow Peak, the weather was looking great and the day was still young. Valhalla was next on the list for Natalia and I, and was looking promising.
Mount Valhalla, our next goal.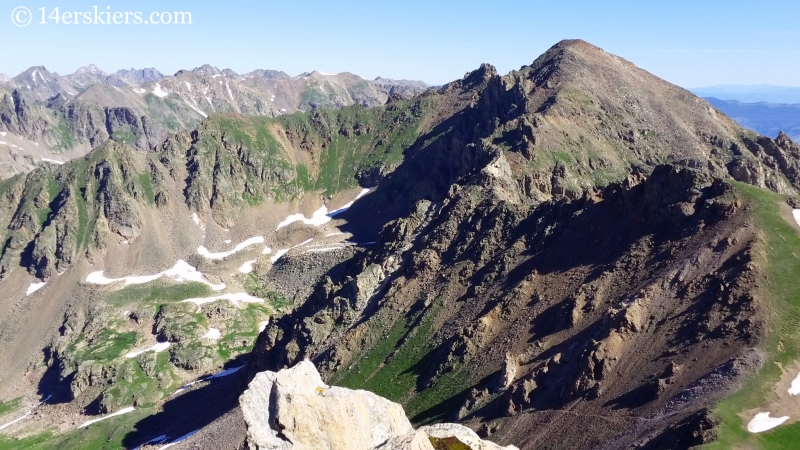 Based on previous reports we'd encountered, it sounded like the ridge between Snow Peak and Valhalla was a bit treacherous and that most people connected the two by heading back down and following along a bench. So, back to talus city we went.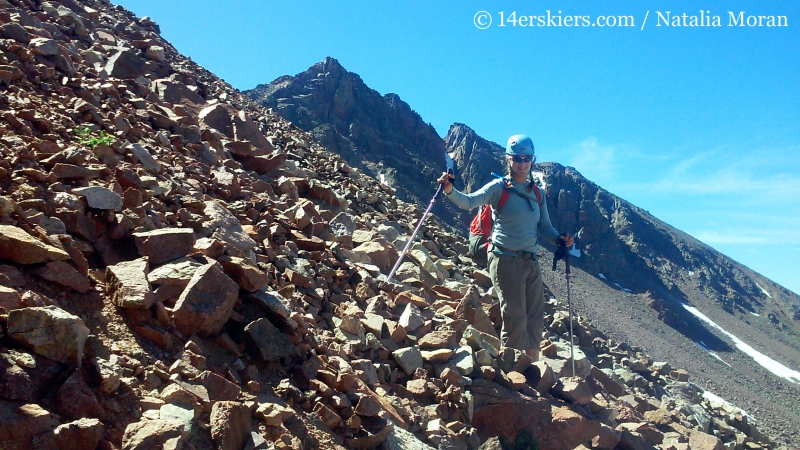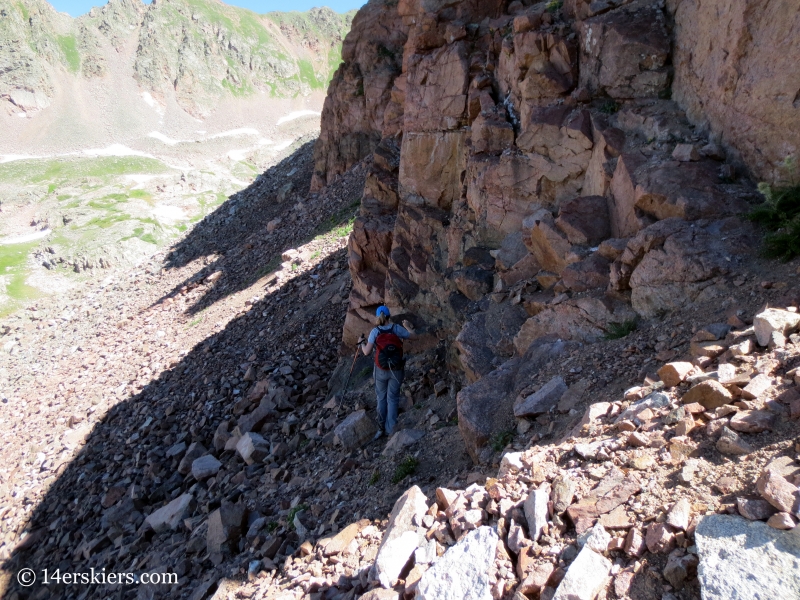 As we rounded out after some cliff bands, we gazed upon our route up Mount Valhalla…. or at least part of the route. Lots of talus, then some pretty steep grass!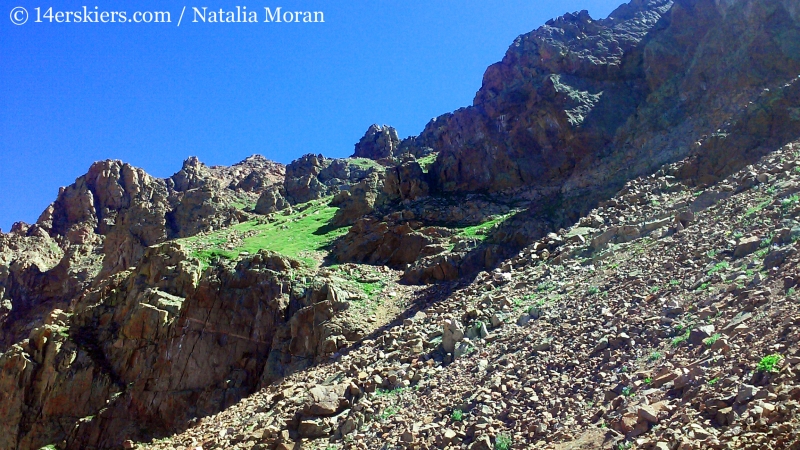 After the talus, we headed for the grass.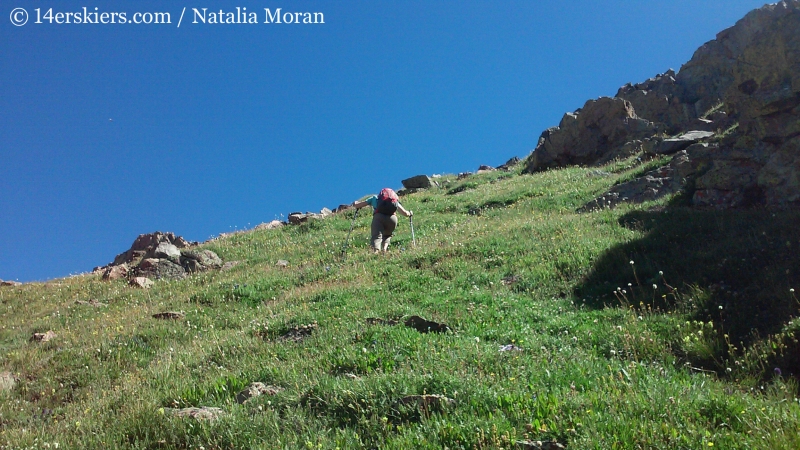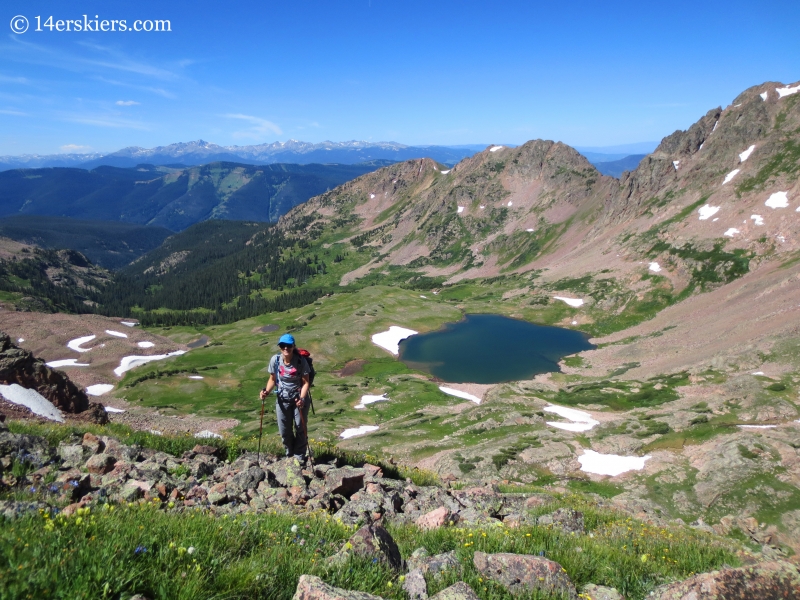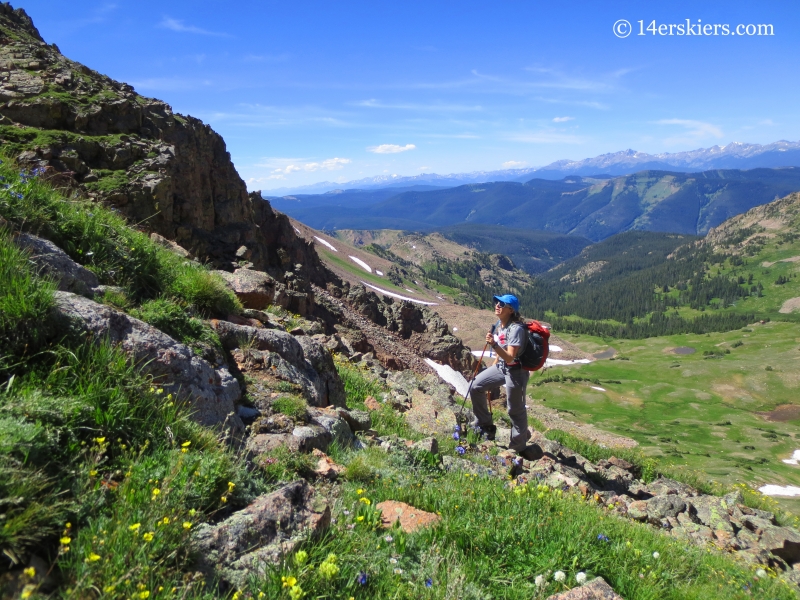 We spotted a mountain goat on the ridge across the way, between Palomino Point and Grand Traverse.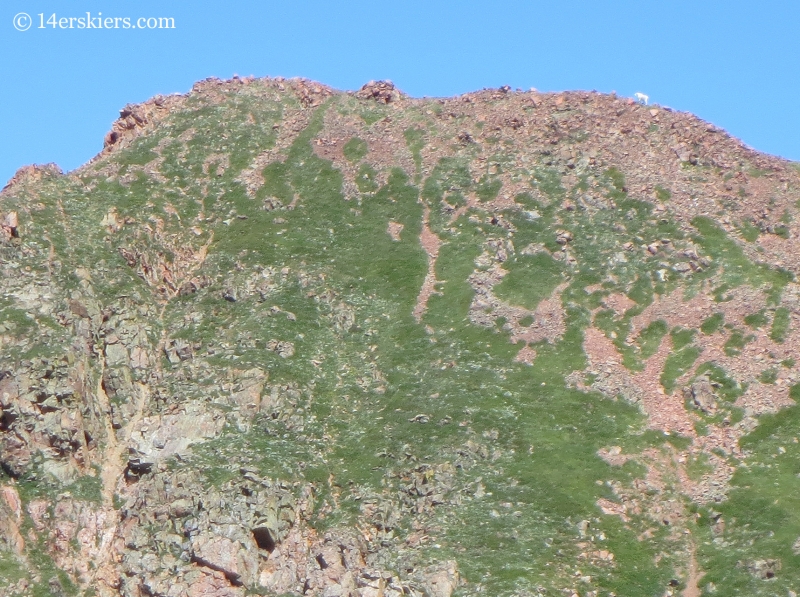 We exited the front side via this saddle, and wrapped around the back.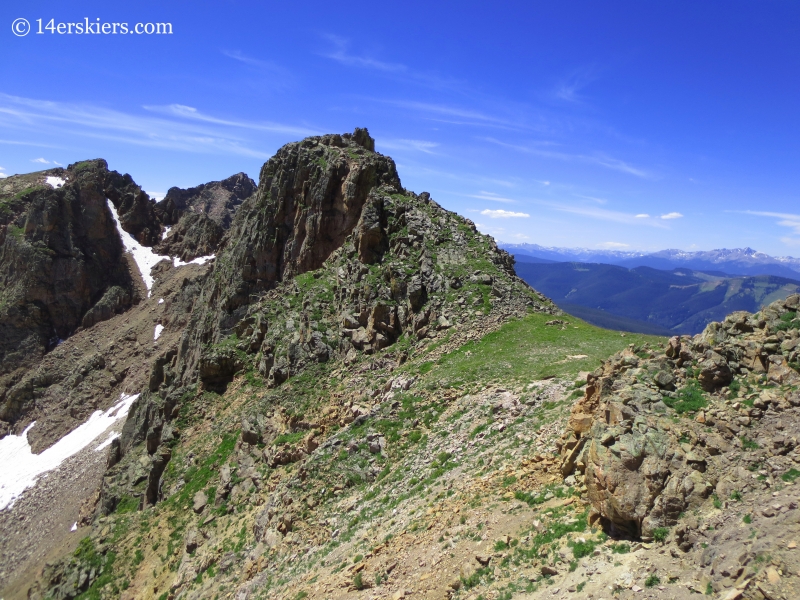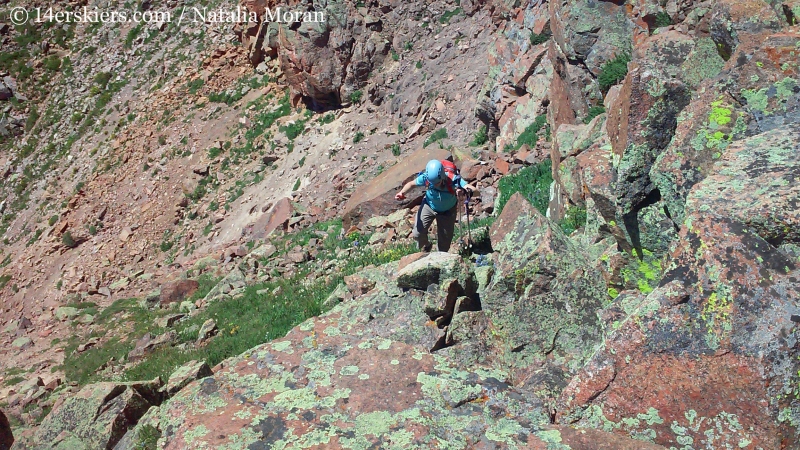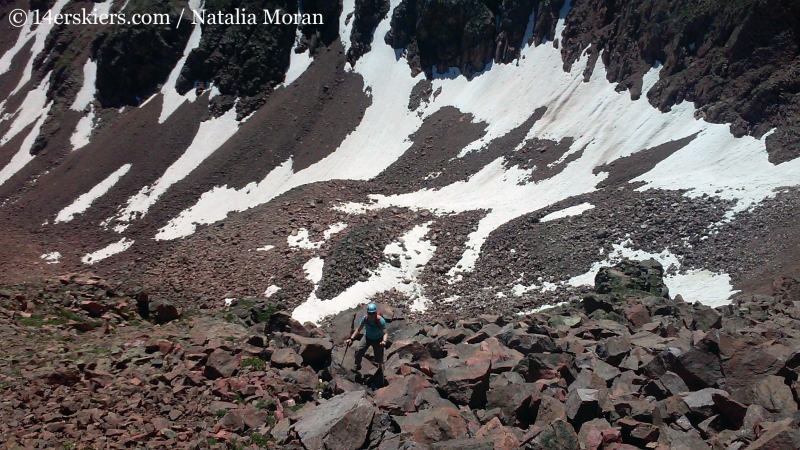 You could make the climb pretty hard if you wanted.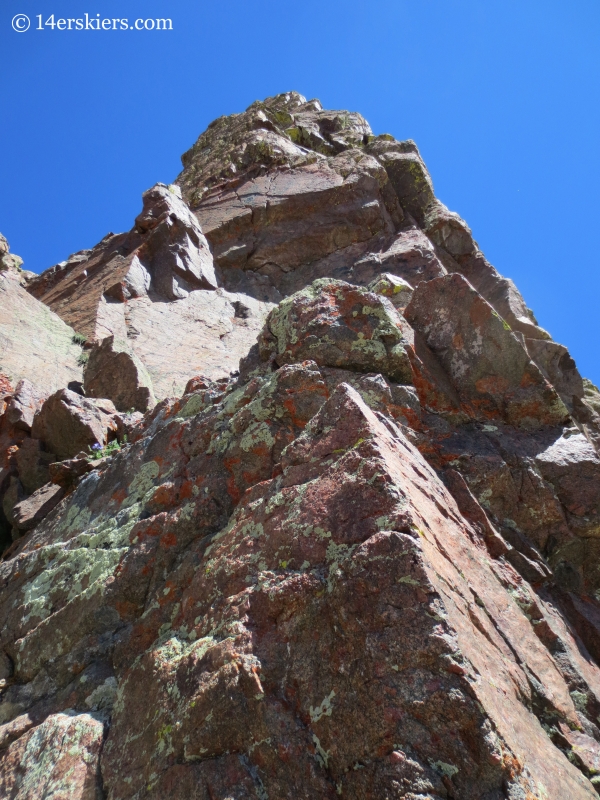 More talus, but almost there!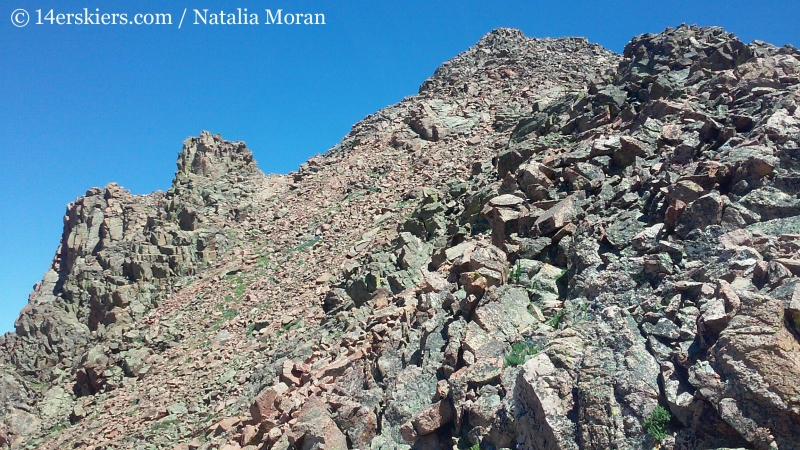 Gazing back at Snow Peak.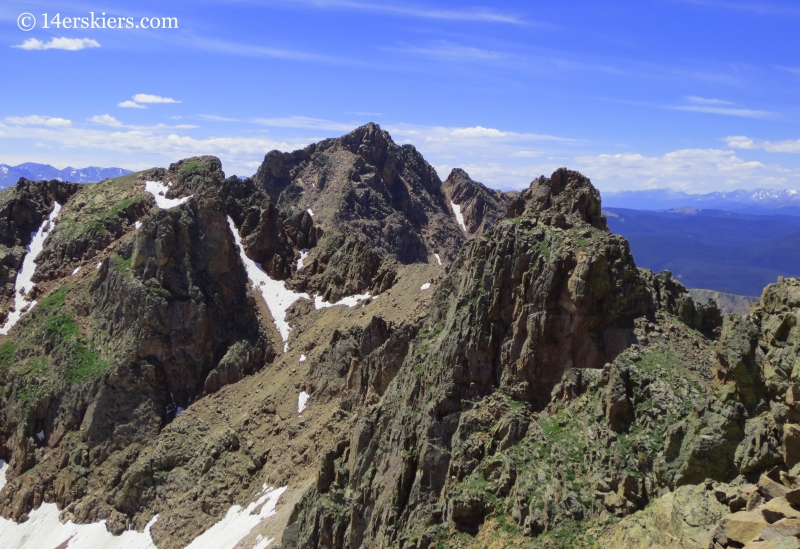 Natalia approaching the summit.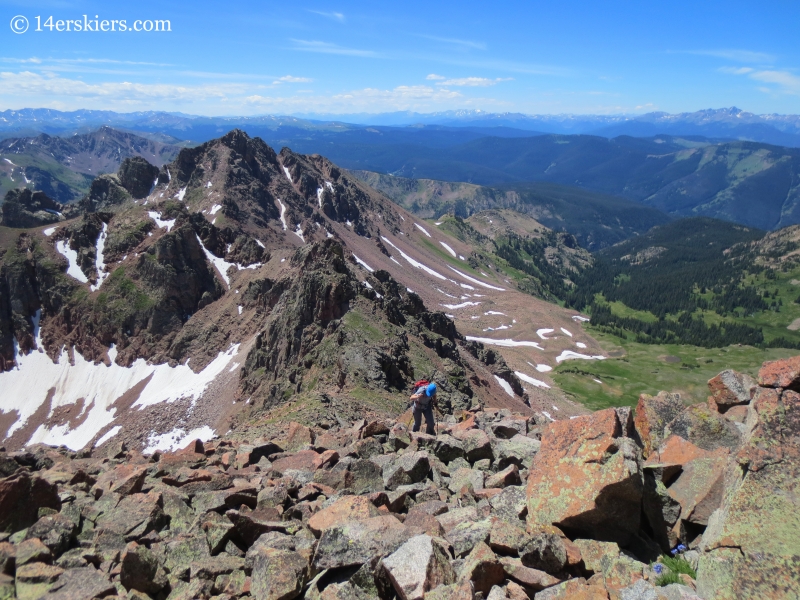 On the summit of Valhalla!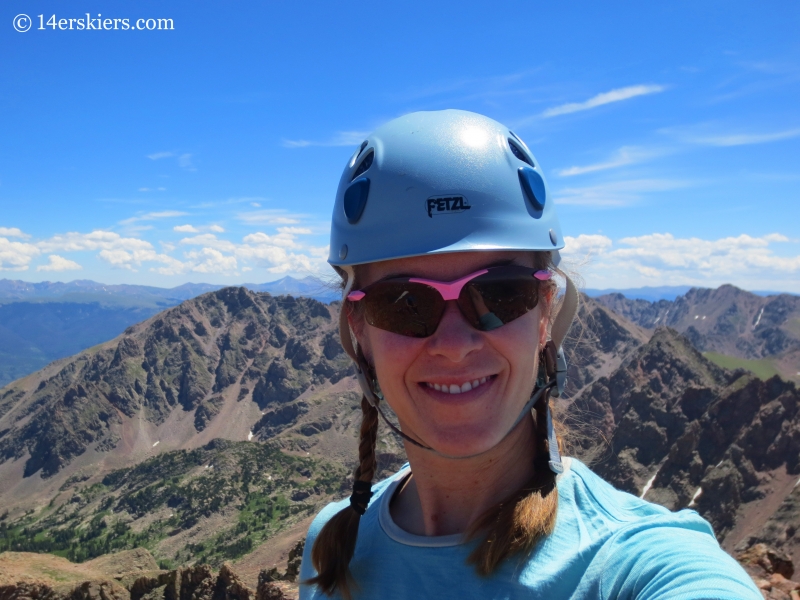 Grand Traverse Peak seen from the summit of Mount Valhalla.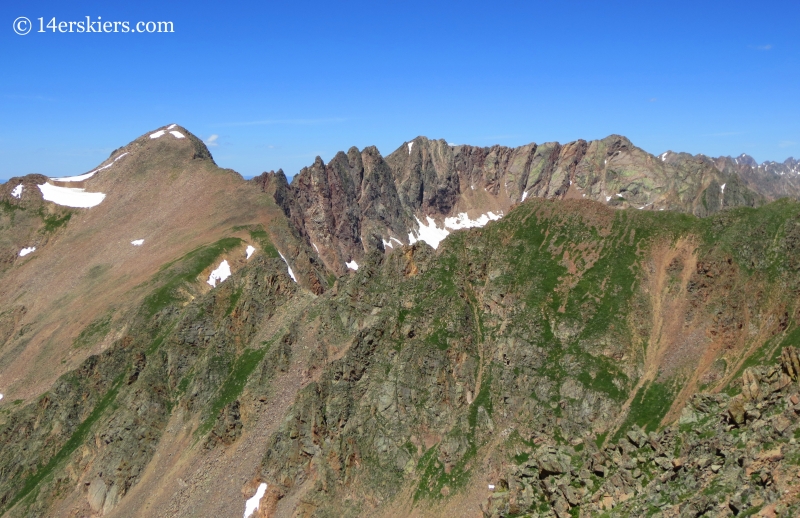 From the summit, we could see this lake to the northeast.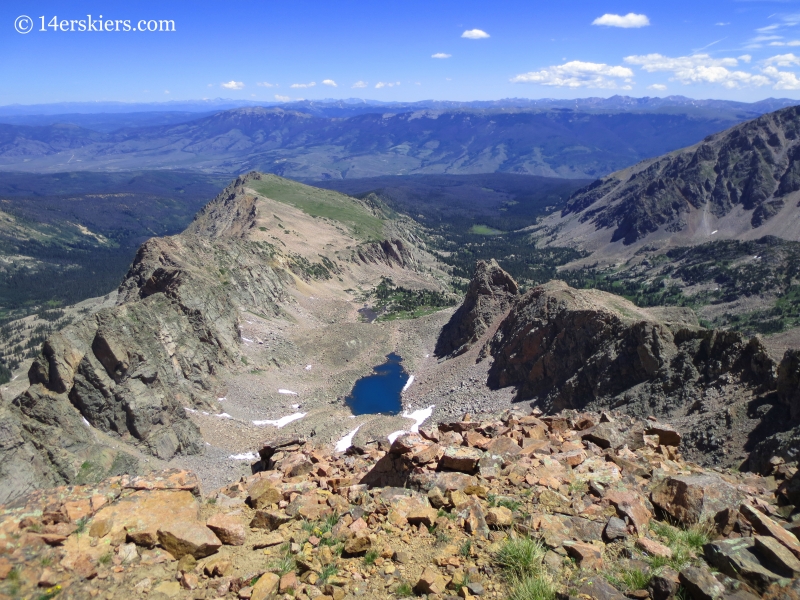 And this cool ridge. The Gore is full of cool ridges.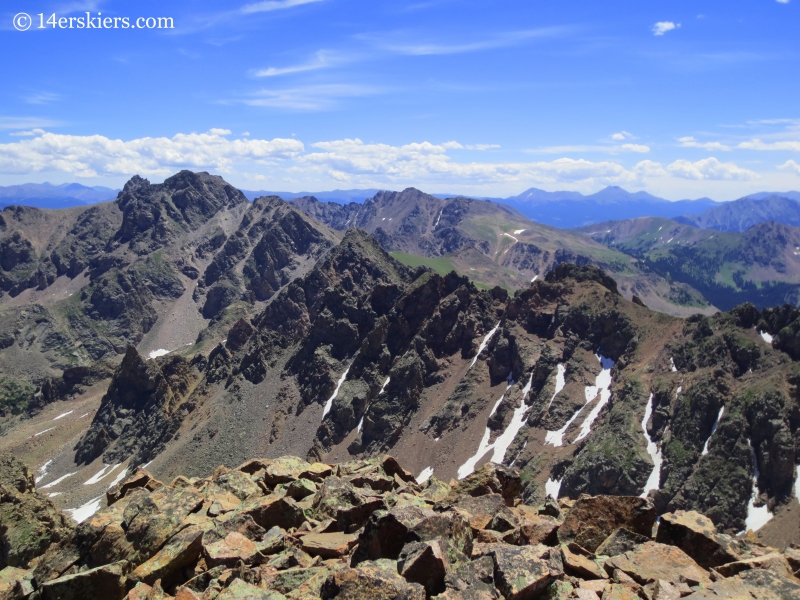 Gazing upon the Gore Range to the northwest.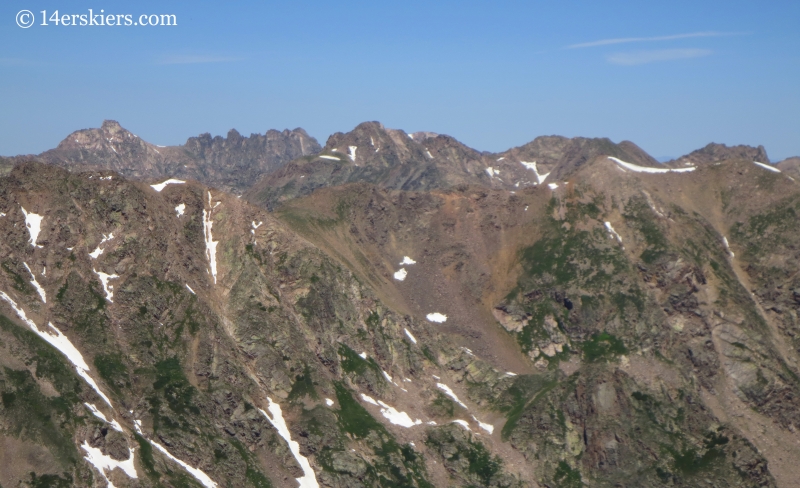 Next up, Natalia had it in her mind to tag the unranked Palomino Point. So, we made our way down the NW ridge of Mount Valhalla.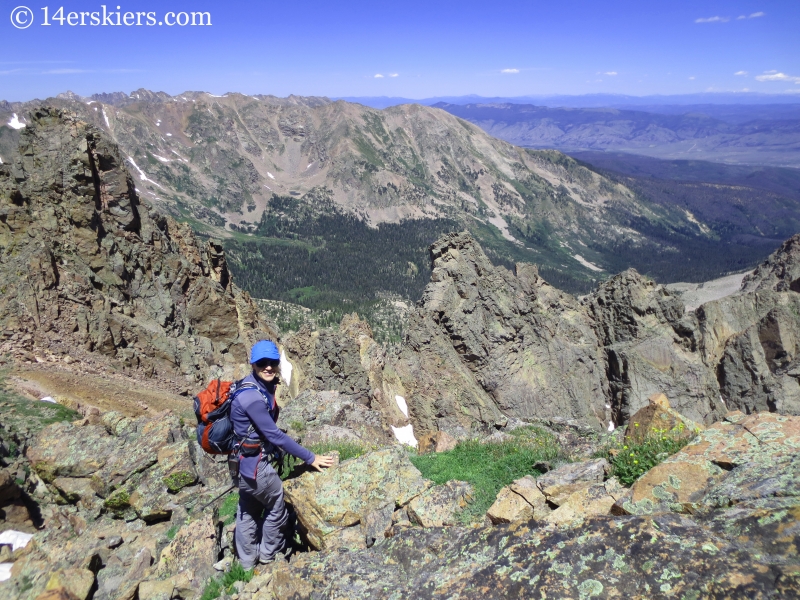 Palomino Point is rather aesthetic looking. Can you find Natalia climbing?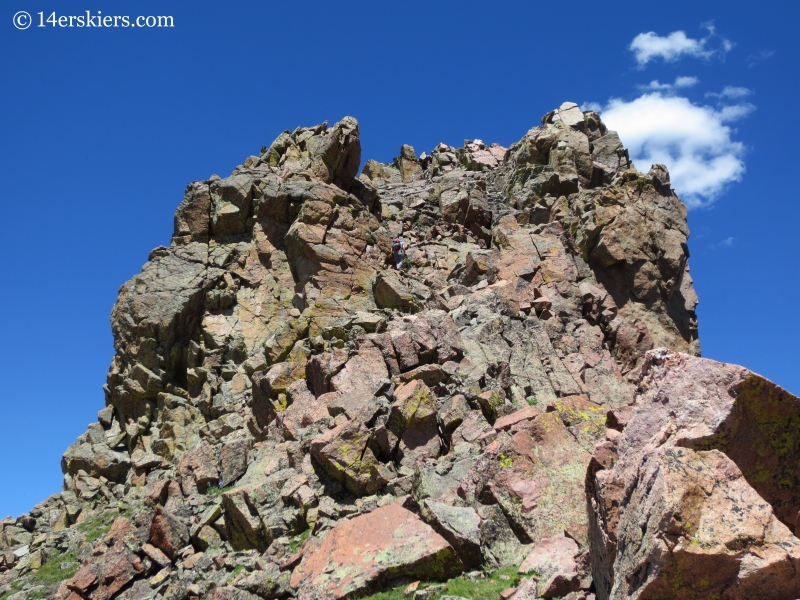 I didn't join Natalia on this little summit push. Frankly, I loathed the idea of downclimbing from it. I was reminded why I really enjoy climbing peaks in winter. Skis are much more fun. While Natalia climbed, I bonded with a pika.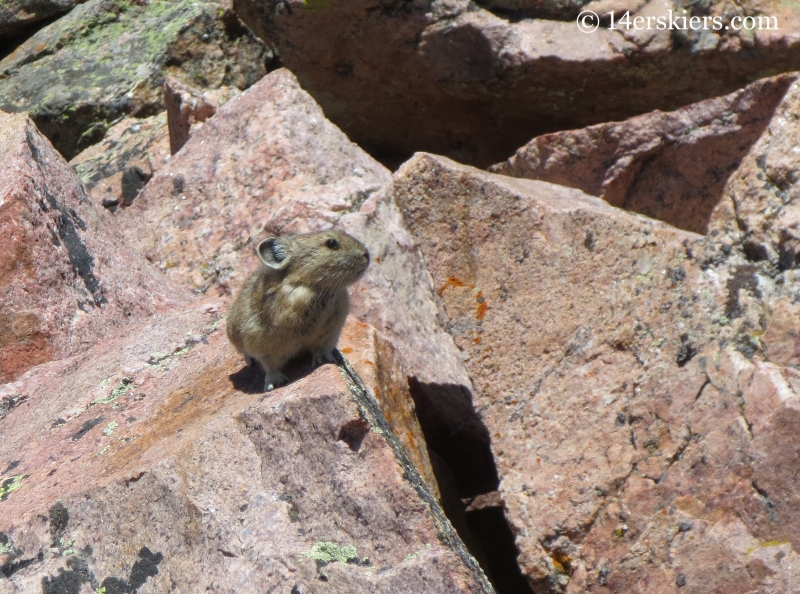 Natalia on top of Palomino Point!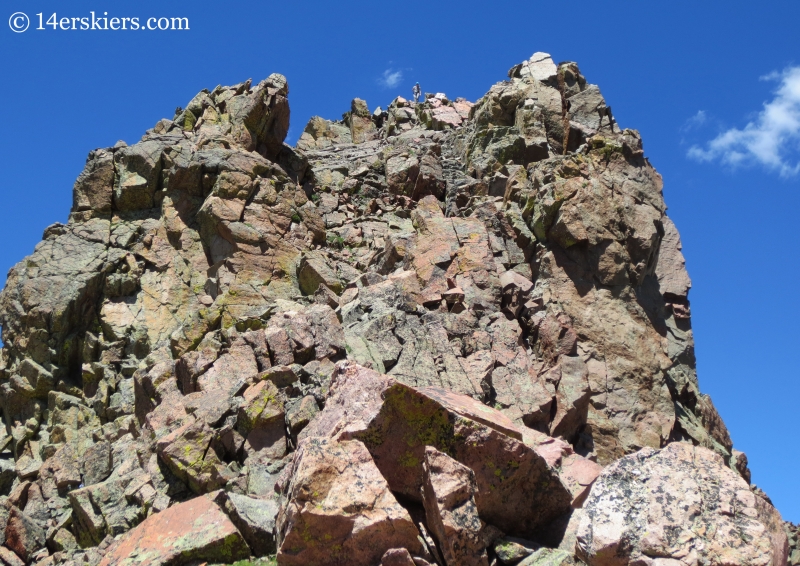 Then we needed to make a choice. Would we go for Grand Traverse Peak too?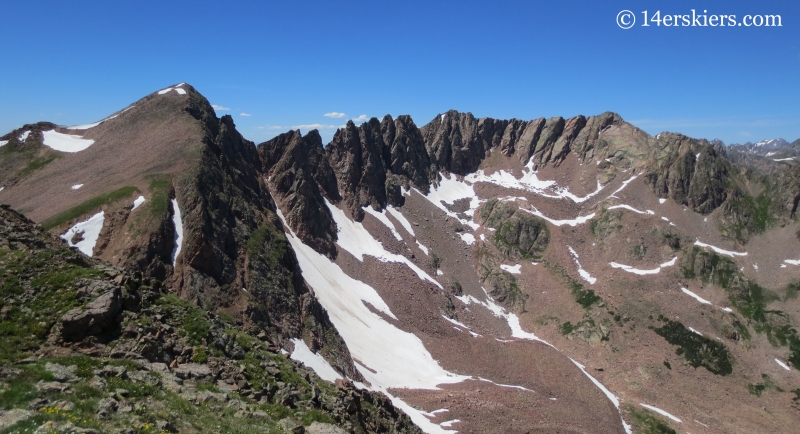 Grand Traverse seen from Snow Peak….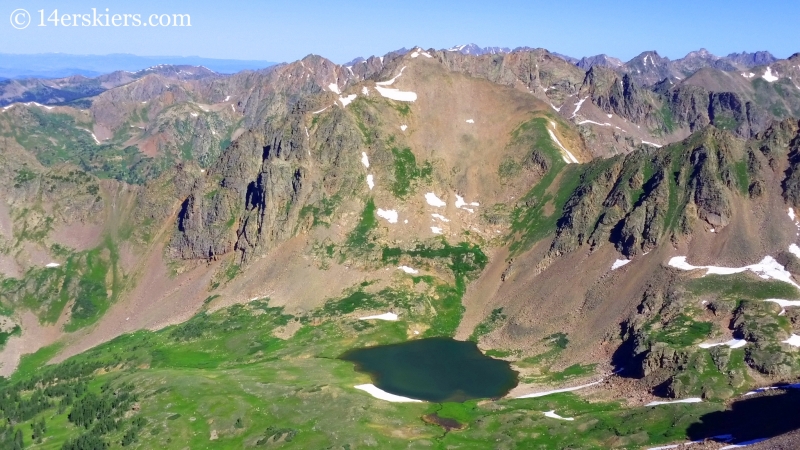 Grand Traverse Peak was the easiest one of the group, and I had it in mind to get it done rather than save it for the next morning before we packed out. The weather had been excellent, but the bugs had been voracious. To be honest, I wasn't looking forward to sitting still at camp while bugs ate me for dinner. I'd rather keep moving, keep climbing, keep warding off the bugs….
So, that's what we did. The next question was, how do we get there?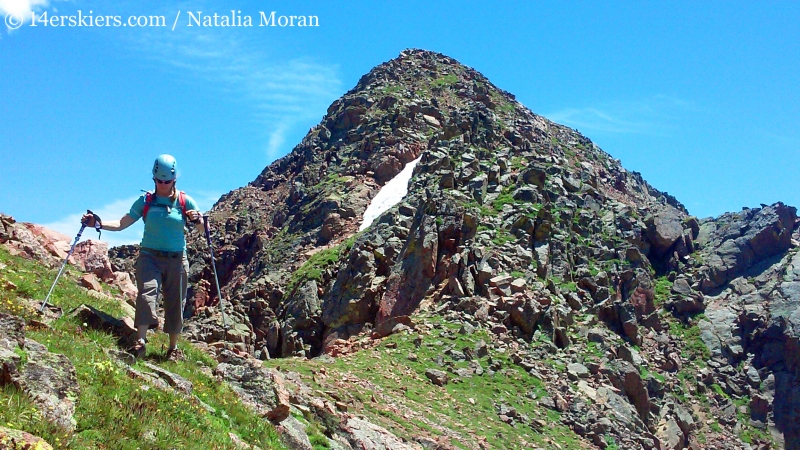 We tried following the ridge for a bit, but it looked pretty burly.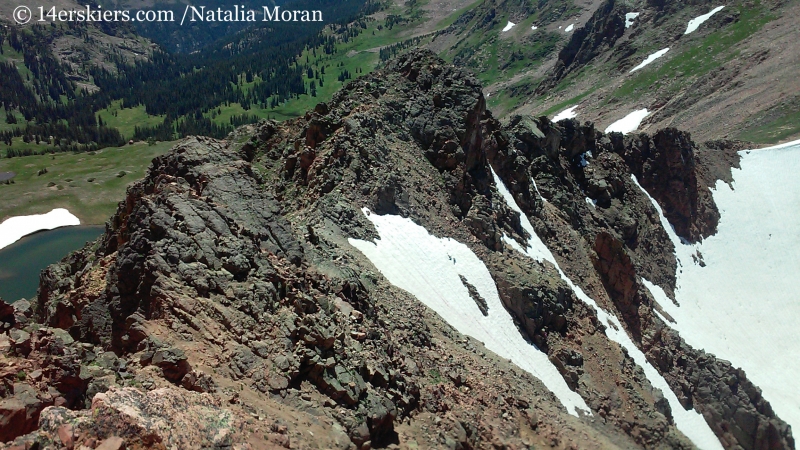 We then descended down REALLY steep grass to avoid this part of the ridge, and the cliffs that were on either side of it.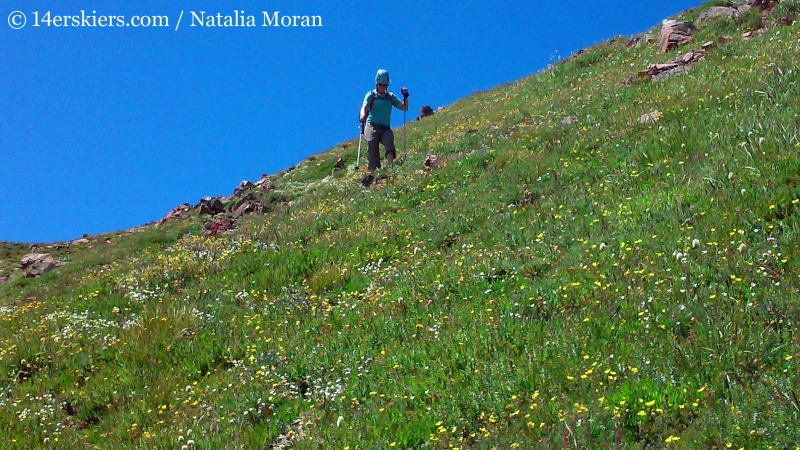 I mean, like REALLY steep grass.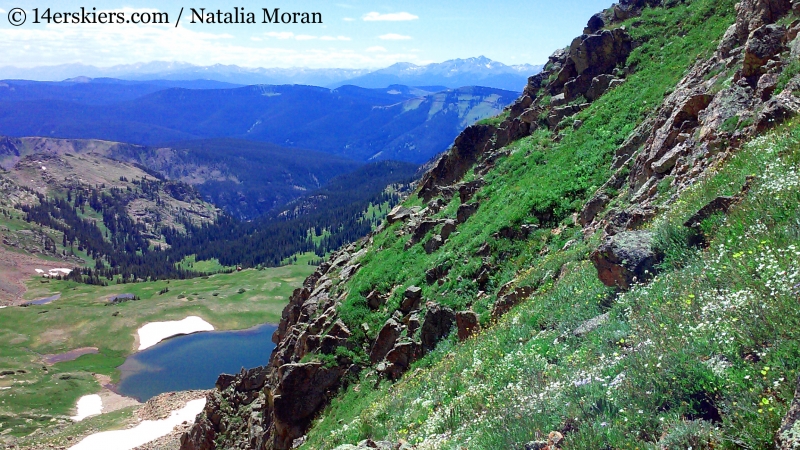 But the flowers sure were nice.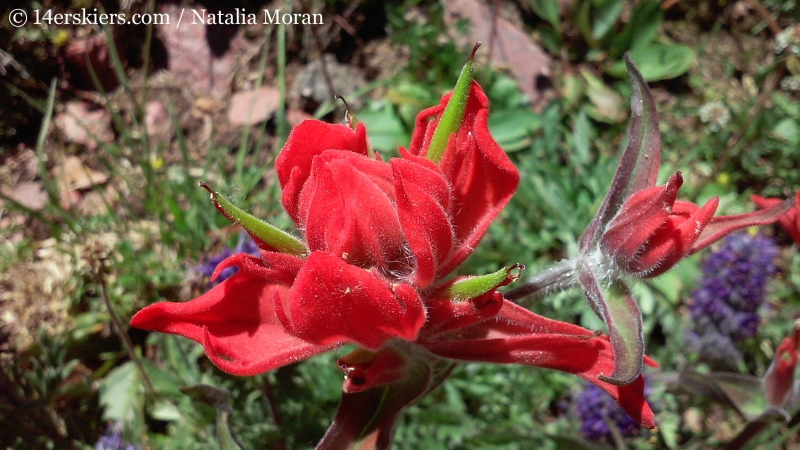 We descended almost all the way back to Deluge Lake until we reached snow, upon which I promptly fell down on after trying to ski in shoes.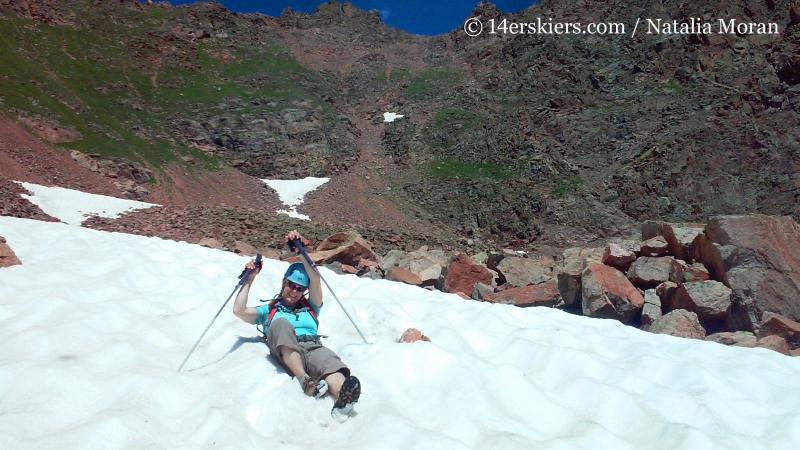 And then we began climbing up another grassy slope toward Grand Traverse Peak.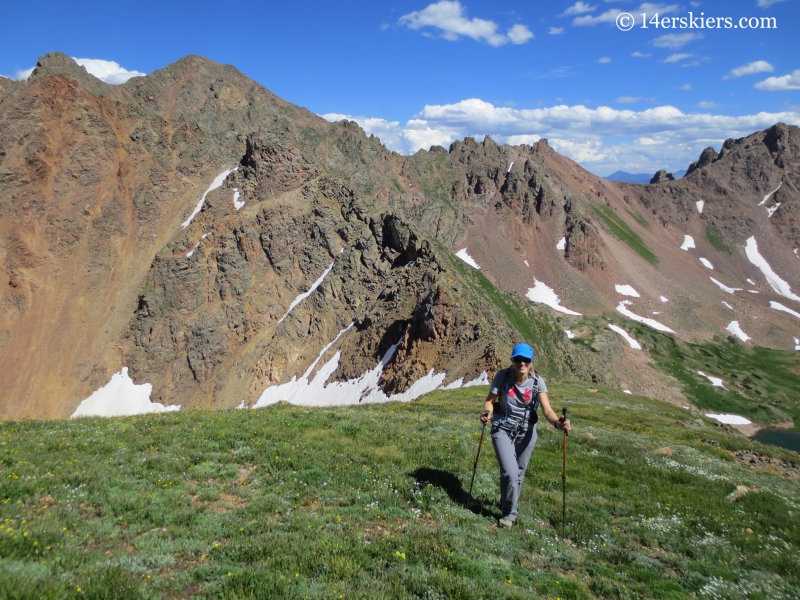 A look at the ridge which we were originally trying to follow to get to Grand Traverse Peak.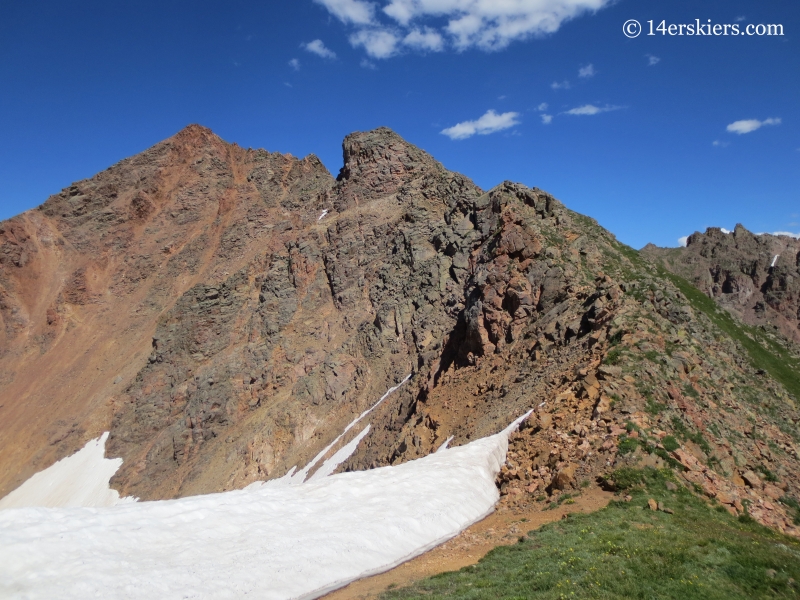 There was lots of talus on this peak too.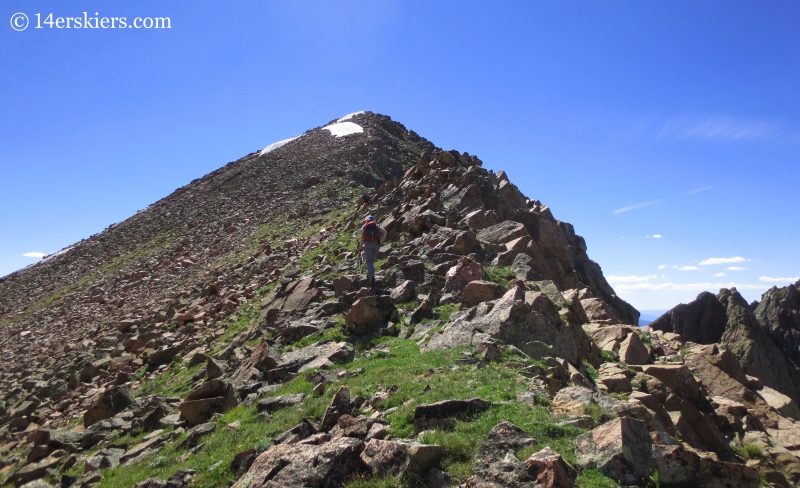 But, climbing Grand Traverse Peak was pretty straightforward and easy.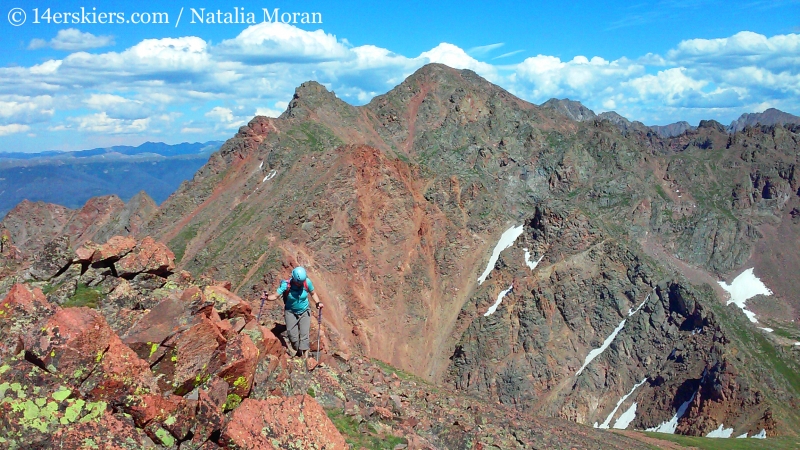 Natalia on the summit.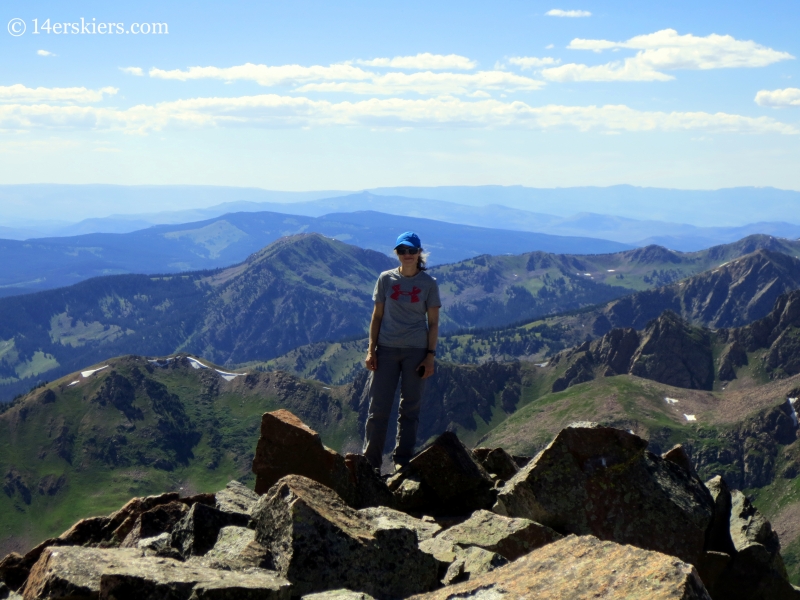 And me.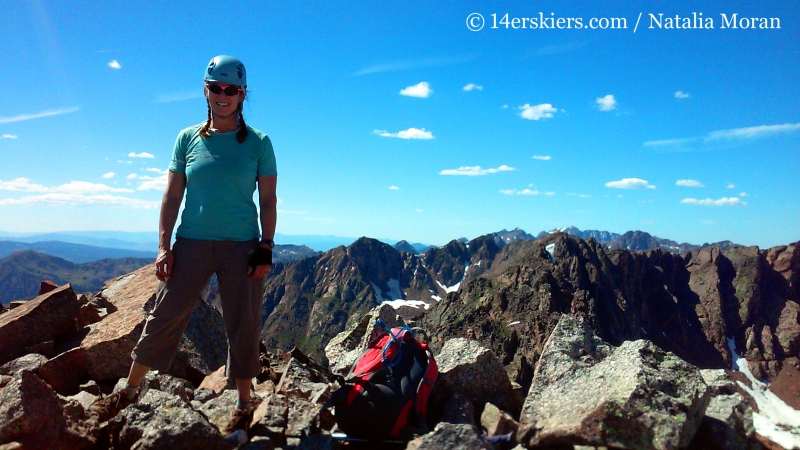 And the "traverse" of the Grand Traverse Peak.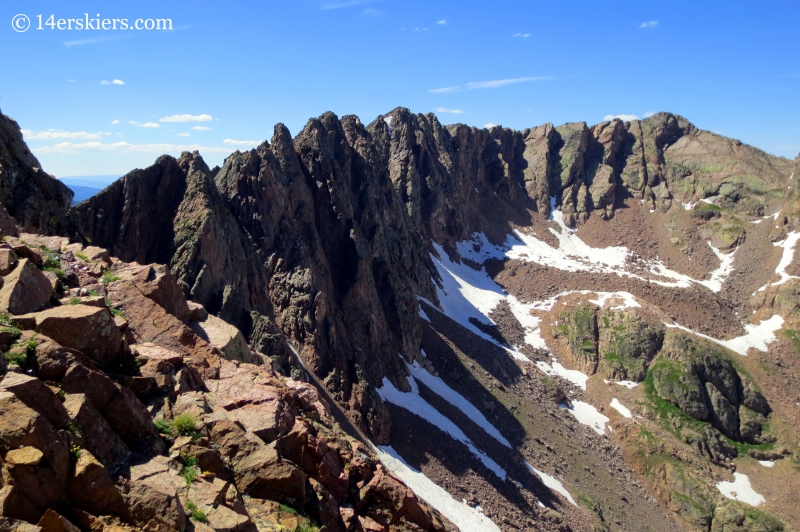 Natalia signing a very make-shift register.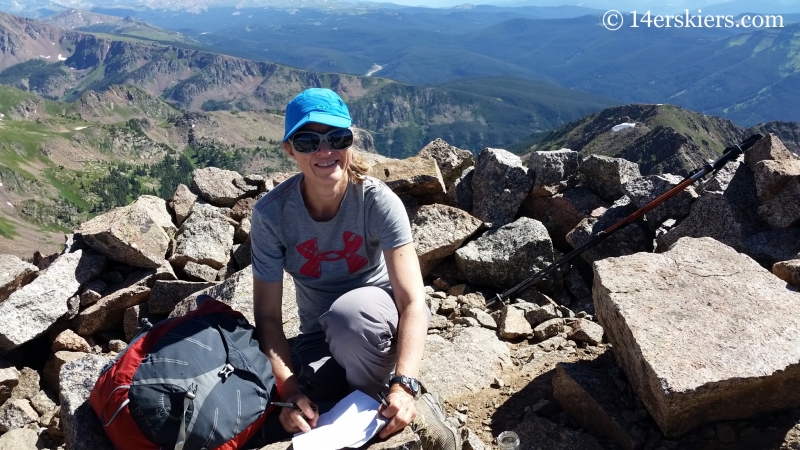 Deluge Lake and Snow Peak from the Grand Traverse summit.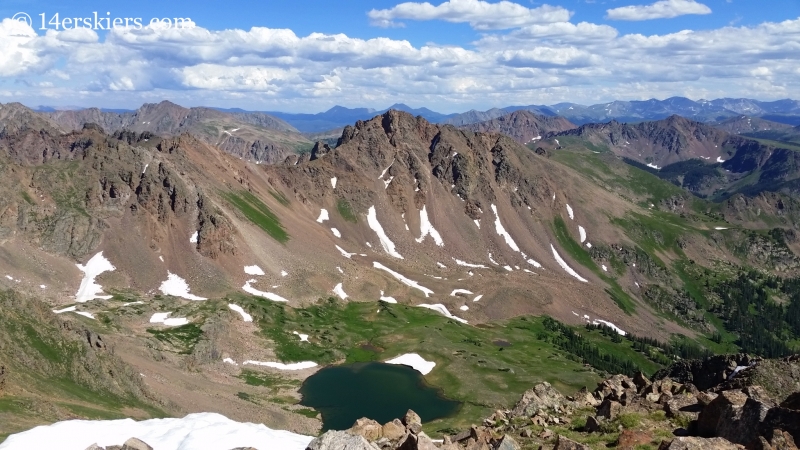 Admittedly, I wasn't looking forward to the third downhill of the day. Skiing peaks makes so much more sense. But, we had to get outta there somehow. So, walk we did.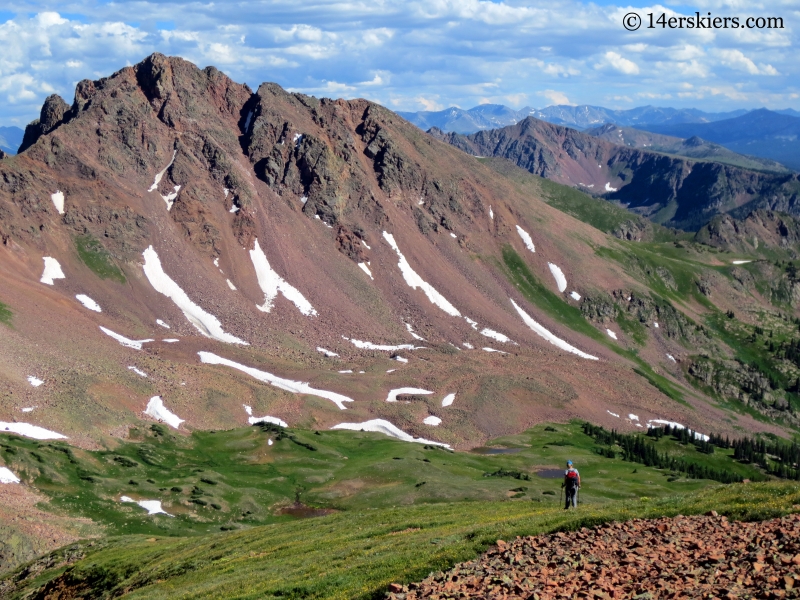 Wait, there IS snow! Why didn't I bring my skis again? 😉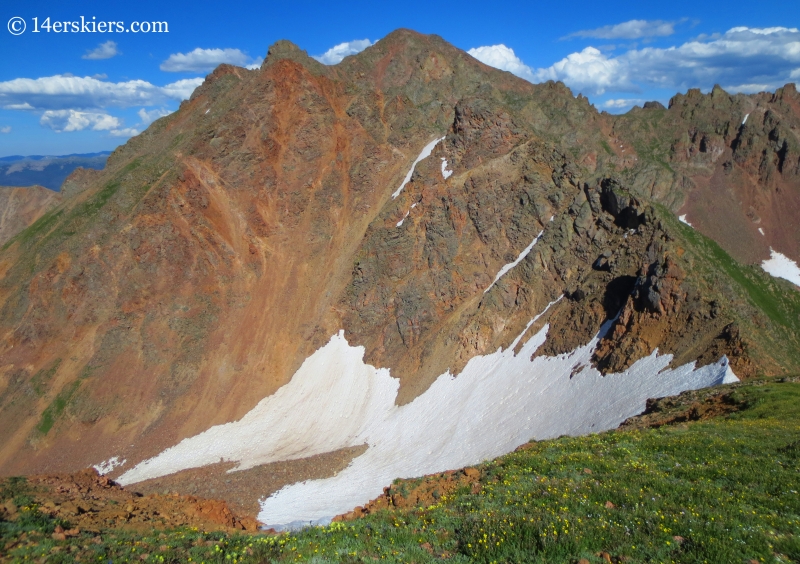 We paused to enjoy the beautiful views from the lake, whose beauty was somewhat interrupted by insects.

And we kept on descending, stopping for a short detour past this interesting little cabin.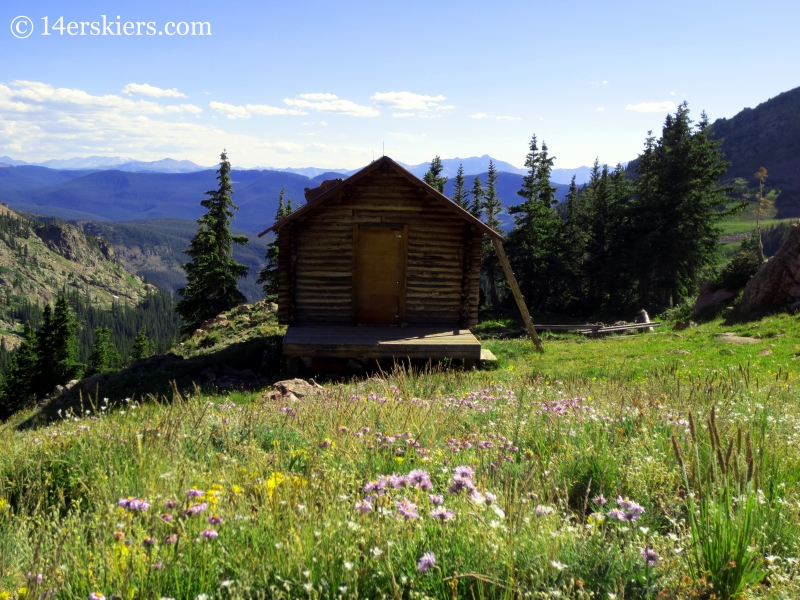 We got back to camp just in time to enjoy a few minutes of sun before it set behind the ridge. Then, we lit a fire to keep warm and to ward off the meat-munchers.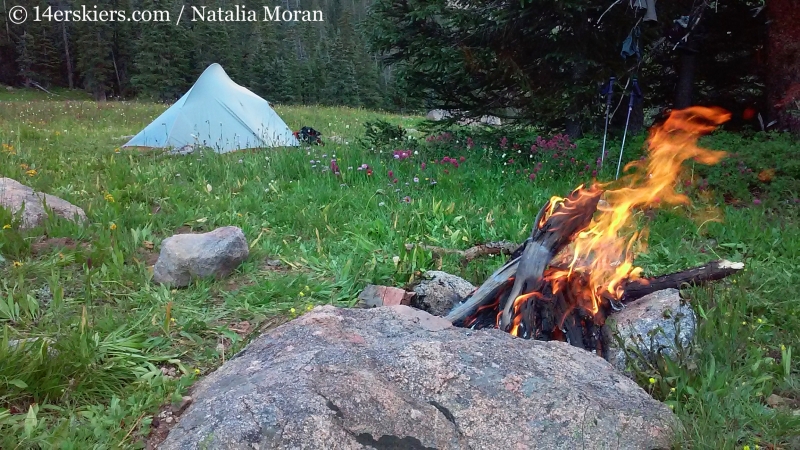 The next morning, we got a leisurely start, enjoyed plenty of coffee at camp, and waited for the sun to peek over the ridge to warm us up before packing up camp and descending the Deluge Lake Trail back to the trailhead. But, it was a wonderful backpacking trip in the Gore Range. We were surrounded by absolutely beautiful terrain and fun peaks too! Thanks to Natalia for fitting time in for a backpacking trip in the middle of a move!
Aside from skiing, biking, and all outdoorsy things,
Brittany Walker Konsella
also loves smiles and chocolate 🙂 Even though she excels at higher level math and chemistry, she still confuses left from right. Find out more about
Brittany
!
Latest posts by Brittany Walker Konsella (see all)
Summary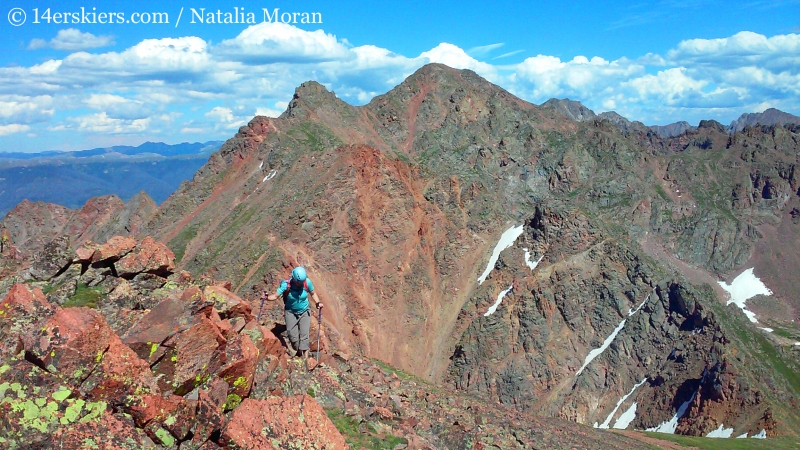 Article Name
Backpacking in the Gore – Mount Valhalla & Grand Traverse Peak
Description
Clustered around Deluge Lake, Grand Traverse Peak, Mount Valhalla, & Snow Peak are great summits for peak-bagging in the Gore Range!
Author