TR: Tyndall Couloir & Glacier (25 June 2015)
(Last Updated On: July 13, 2015)
Tyndall Glacier, in Rocky Mountain National Park, hosts year-round snow and therefore year-round skiing for those willing to walk the miles. With the oncoming of summer and tremendous heat, snow was melting fast despite the rather prolific spring. It was summertime after all, and time to think about summer lines. In search of some summer snow, Scott and I headed up toward Tyndall, and I had secret hopes that the Tyndall Couloir might still be in condition.
Another alpine start was rewarded by another amazing sunrise. This year was truly the year for sunrise scenes.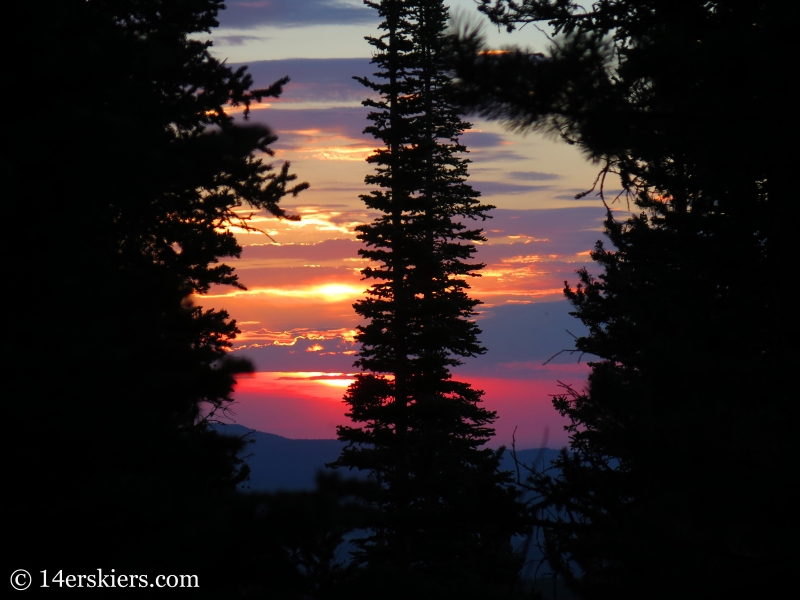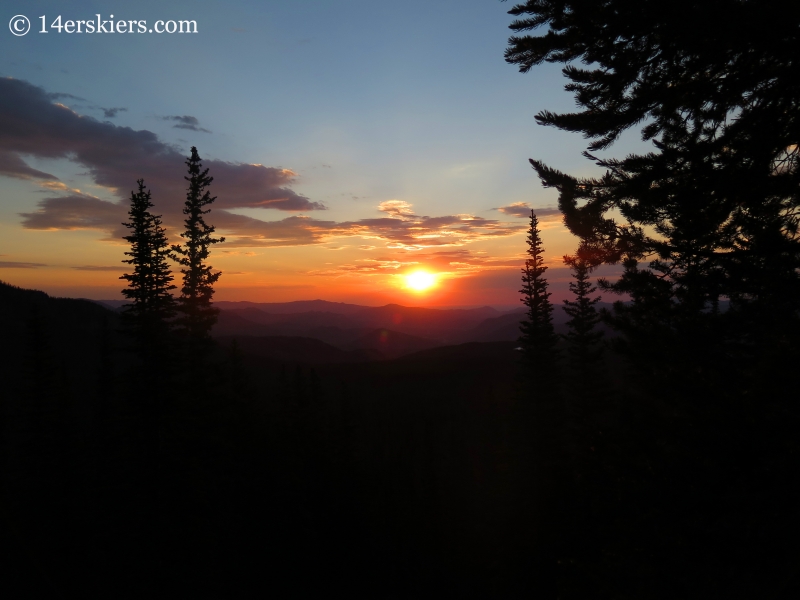 We hiked Flattop Mountain first and got a good view of Tyndall Couloir and Glacier, with Hallett Peak rising above.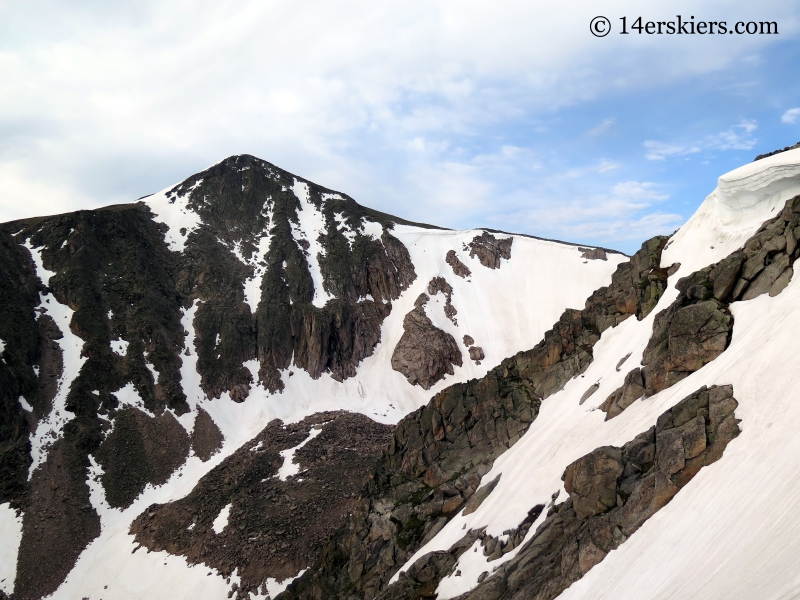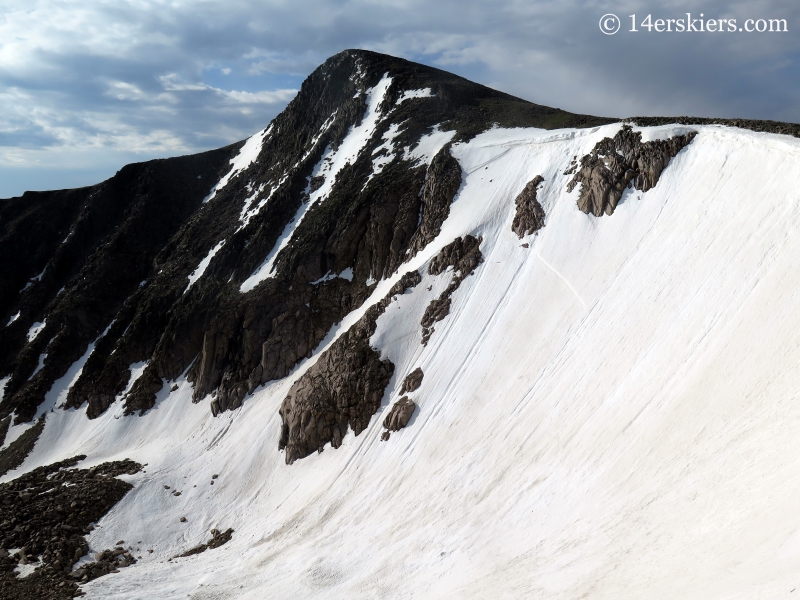 At the top of our ski line, we split up. I headed toward Tyndall Couloir, while Scott decided to ski from the saddle on the Glacier. Scott.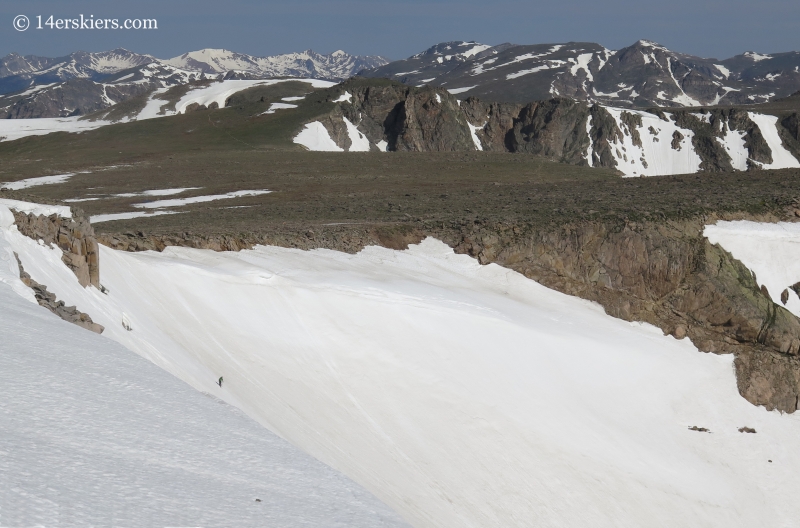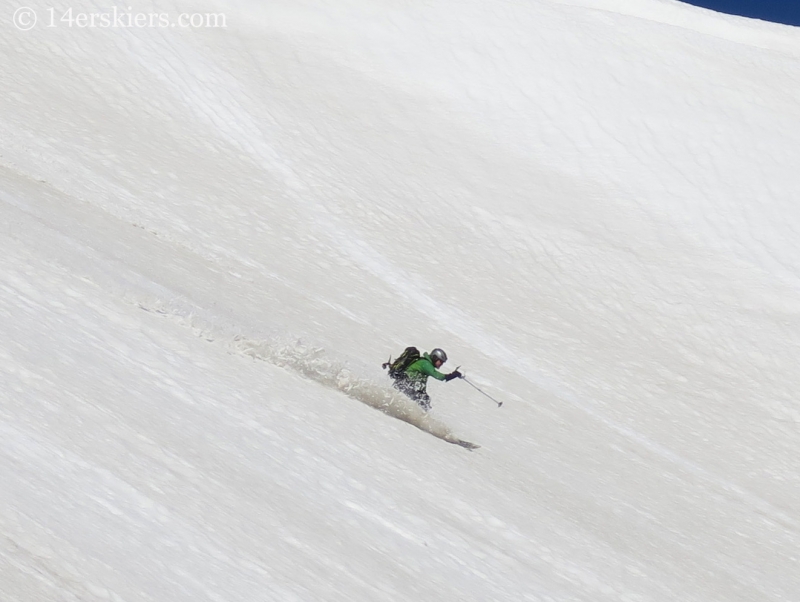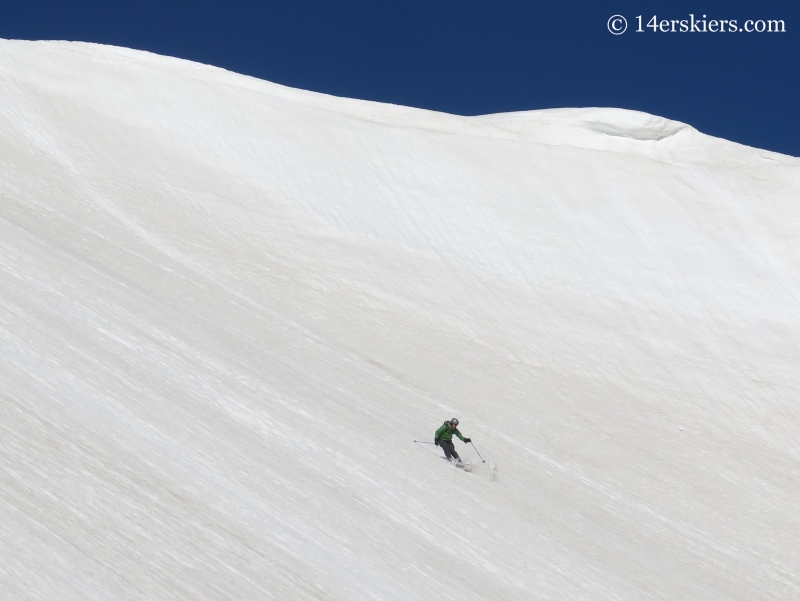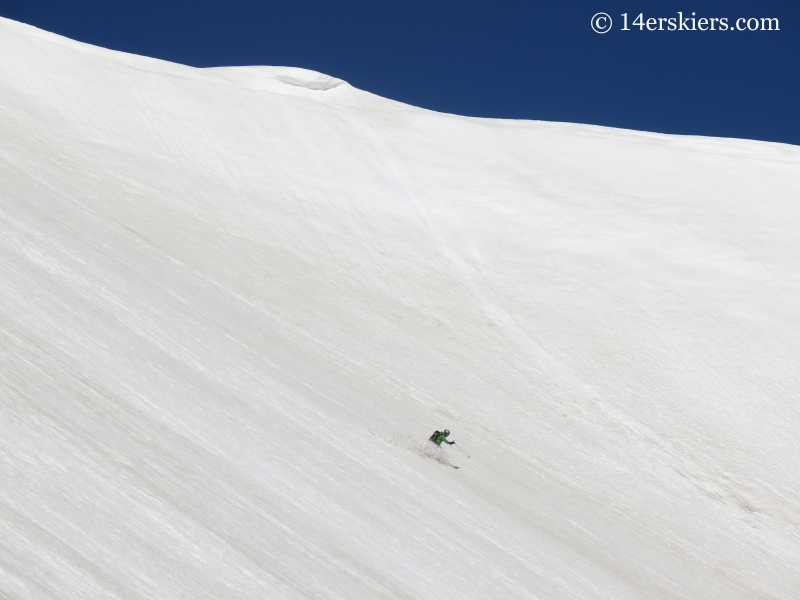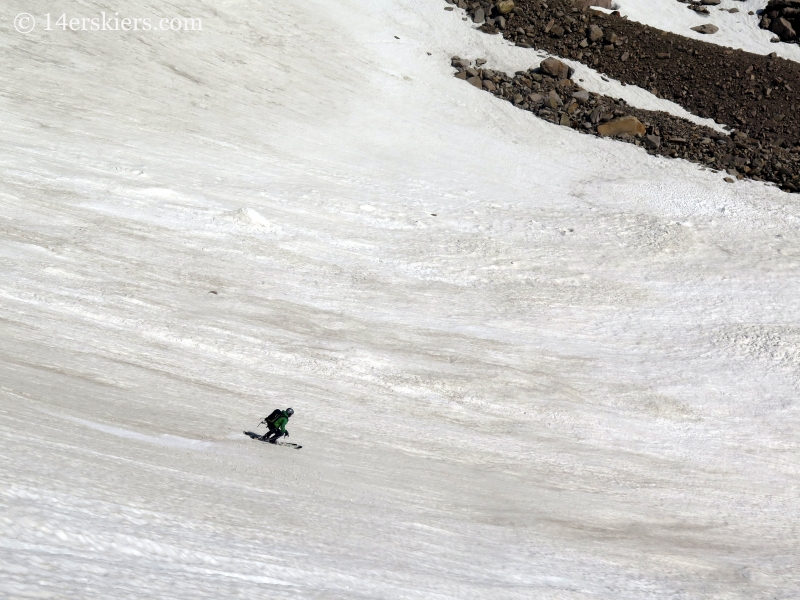 Me at the top of Tyndall Couloir.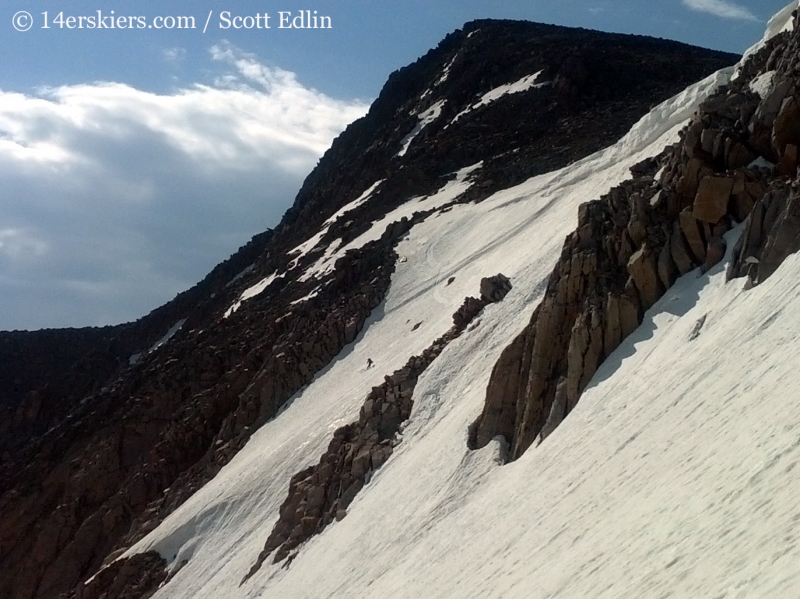 A look back up the Tyndall Couloir.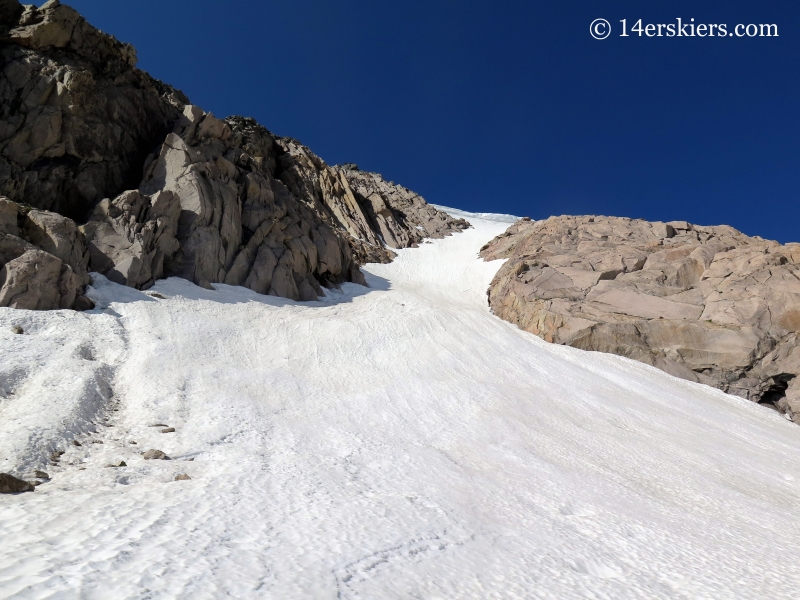 Looking down the Tyndall Gorge.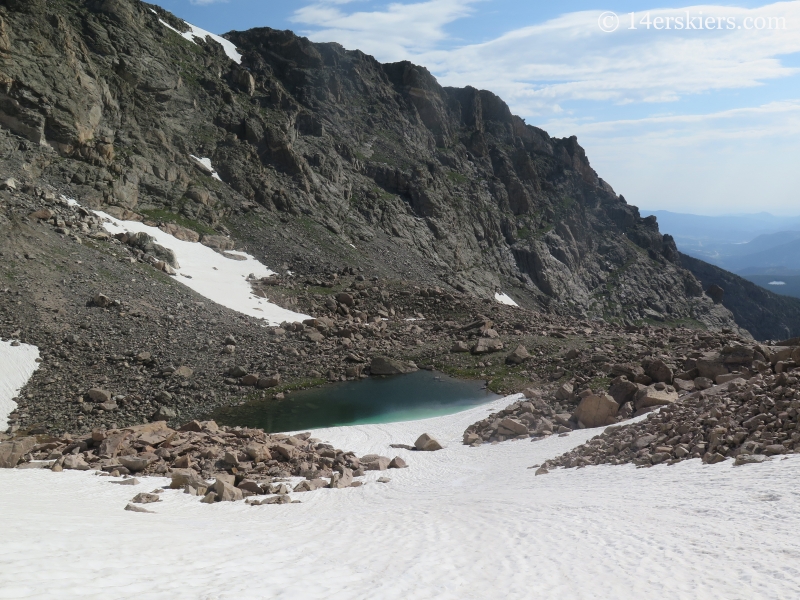 Looking back up, with Tyndall Couloir on the left and the Glacier on the right.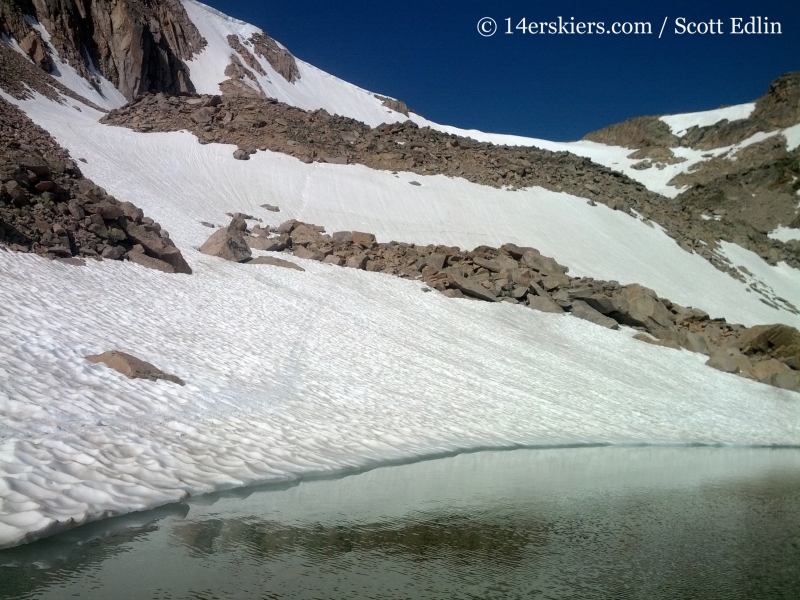 We skied until the end of the snow, or so we thought.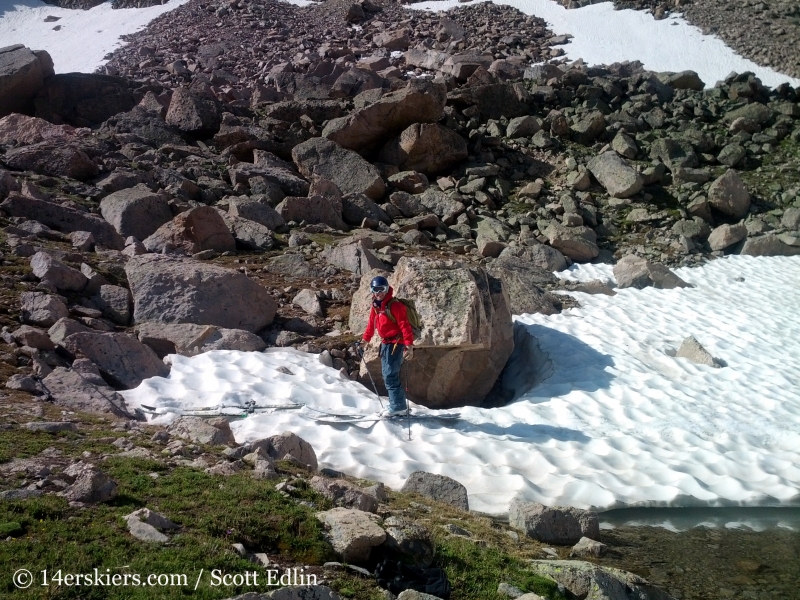 As it turns out, we should have left our boots and skis on for quite a bit longer. While there were breaks in the snow, significant snow patches still covered the gorge for a ways down. Instead, we found ourselves downlimbing from time to time.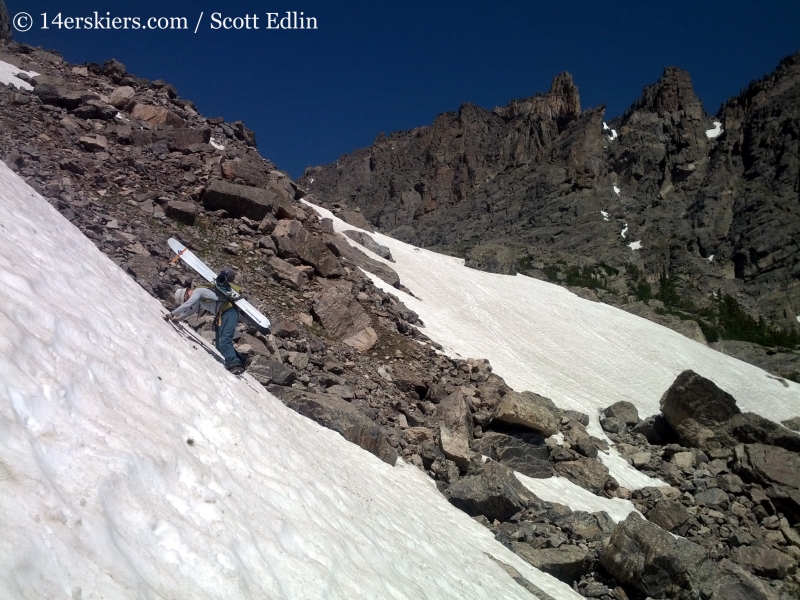 But, on the shelf just above Emerald Lake, the snow finally did run out. And we were in turn greeted with a horrendous bushwhack.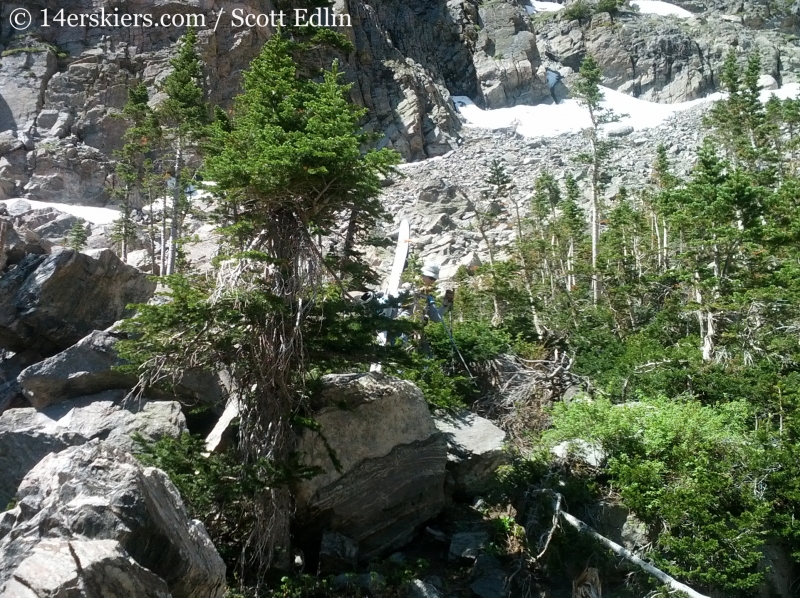 Did I mention that it was heinous?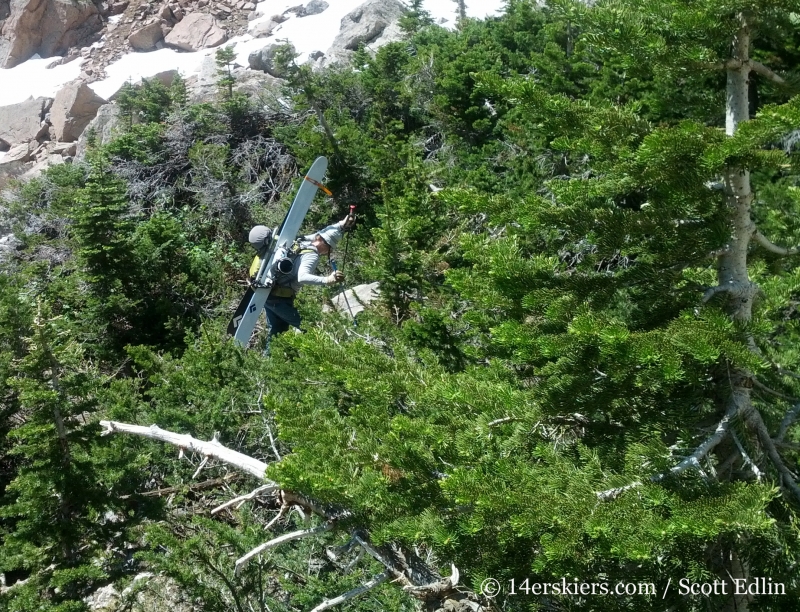 Eventually, we made it back to Emerald Lake where we were bombarded by trains of tourists asking the same five questions a million times over, some of them chuckling ask they asked us if we found snow or if we actually used our skis. The Glacier was well hidden from their eyes at the lake and lower. But we did use our skis. And while the bushwhack simply sucked, the skiing was actually quite good. Yet, the tourists would never know. Sometimes it's fun being a novelty, if you're in the mood.
Yes, it was summer. But, I still had a few goals on my list and a bit more skiing to do!
Thanks to Scott for another fun outing in the backcountry. Even the bushwhacking part 🙂
Aside from skiing, biking, and all outdoorsy things,
Brittany Walker Konsella
also loves smiles and chocolate 🙂 Even though she excels at higher level math and chemistry, she still confuses left from right. Find out more about
Brittany
!
Latest posts by Brittany Walker Konsella (see all)
Summary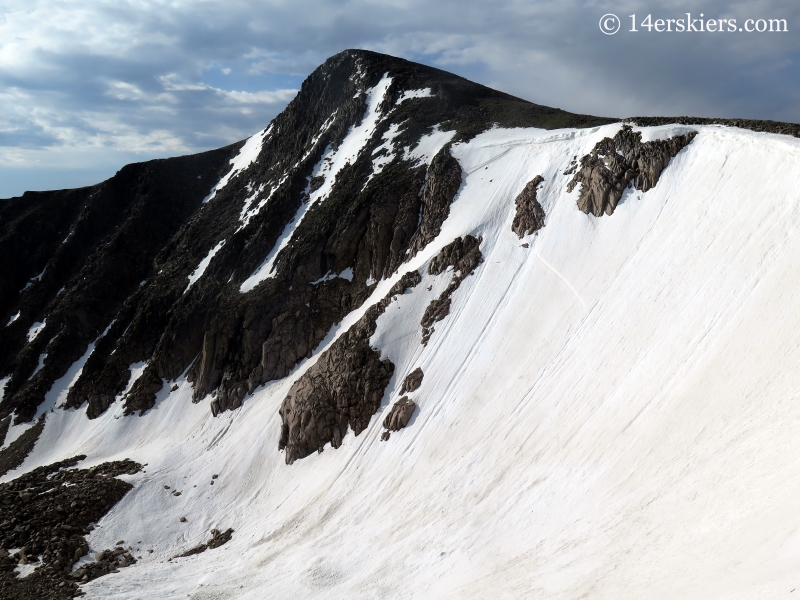 Article Name
Tyndall Couloir & Glacier
Description
Tyndall Couloir and Tyndall Glacier are both excellent backcountry ski routes in Rocky Mountain National Park, & hold skiable snow in to the summer!
Author