Gear Review: Black Diamond Dawn Patrol LT Shell
(Last Updated On: July 28, 2015)
For years I rocked a Marmot softshell as one of my essential backcountry skiing layers. After too many hard days it was beat up, smelled less than stellar, wasn't even close to its original color after all the sun-fade, and it was permanently engrained with layers of dirt and grime that I swear added a couple of ounces of weight to the overall jacket. It was time to replace it, but every time I tried, any new softshell I acquired didn't pass the test. Most weren't breathable enough and caused me to sweat more while touring, making me essentially colder in the long run – defeating the purpose of sporting a softshell in the first place. But, then this beautiful piece landed in my hands – the Black Diamond Dawn Patrol LT Shell. It's the perfect blend of breathability, warmth, and water-proofing all wrapped up in a nice lightweight softshell.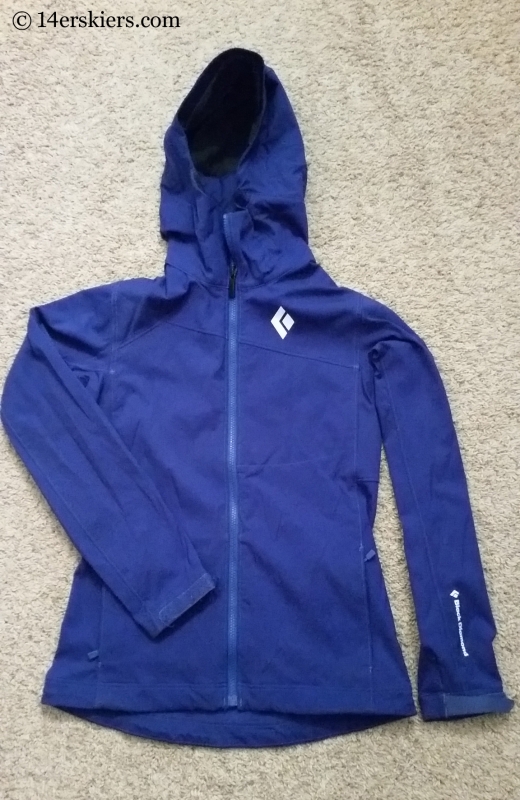 Putting the Dawn Patrol LT Shell to the Test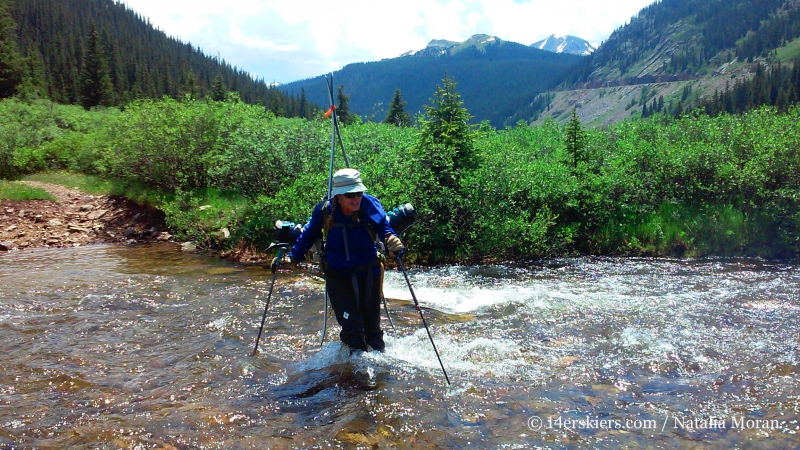 When I first picked up the Dawn Patrol LT Shell, I was intrigued by its lightness. At 480 g, many softshells I've owned are considerably heavier. It came to mind that this softshell probably would not have the problems with breathability that I've had with some other softshells. But, then, how would it stand against the weather?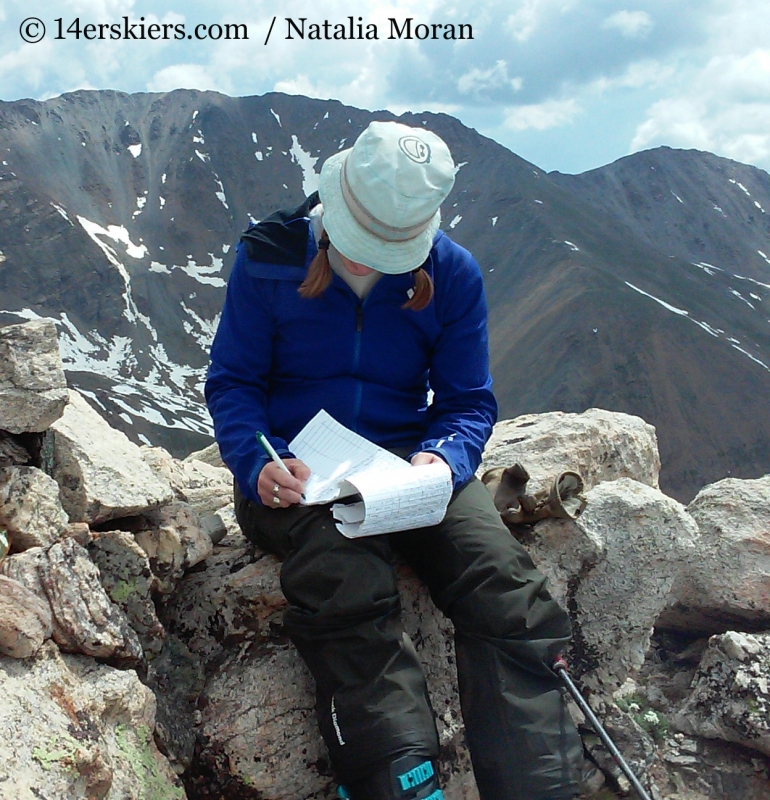 With such an unusually unstable spring, I was able to test the Dawn Patrol LT Shell in many different kinds of inclement weather. First, I used it as my outer layer on an 18-degree breezy morning. Complete with the hood, this layer exceeded my expectations for keeping the wind out, but breathing enough to keep me dry. Next, I wore it in a very wet spring snow storm. It was one of those storms that is characteristic of the Pacific Northwest, but not Colorado. The snow was nearly as wet as rain and turned to water the instant that it touched my softshell. But, the Dawn Patrol LT Shell surprisingly kept me dry. The next week, temperatures warmed even more and instead of a snowstorm, we had rain. So, I tested the shell in the rain. Again, the softshell kept me dry after an hour in mist and light rain, but eventually got wet enough that water did start to seep through to my next layers. Still, this softshell isn't really designed to be a rain layer. Yet, it performed well past my expectations.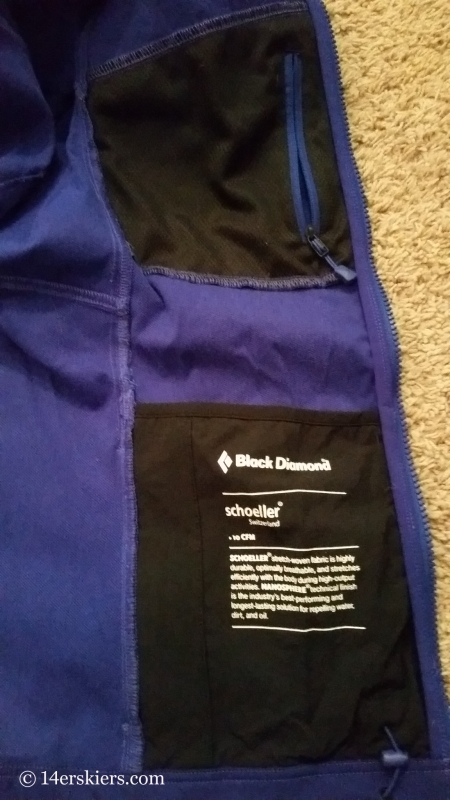 How it Fits
The Dawn Patrol LT Shell has an alpine fit. Although it's relatively tight for a jacket, it's form-fitting and flattering. But, the fabric is stretchy, so it never feels restricting. This softshell is comfortable and not bulky, and also has a helmet-compatible hood.
The Fabric Behind the Dawn Patrol LT Shell
Two technologies are used to create high-quality fabric with protection- Schoeller and NanoSphere. Schoeller, based out of Switzerland, is a neat stretchy fabric that stretches with the body during high-output activities, while also being very breathable and durable. NanoSphere is a technical finish that repels moisture, dirt, and oil.
I can say that I've truly tested these technologies and they really do work! My Dawn Patrol LT Hoodie was stretchy, very breathable, and wonderfully waterproof. And even with all of my dirty spring adventures, it looks as clean as the day I first got it!
Additional Features
The Dawn Patrol LT Shell Hoody has a lot of useful features. It's adorned with functional pockets, without the additional bulk. There is an internal chest zip pocket, two internal drop pockets, and two zippered hand pockets. There is also a stretchy media pocket with a port for your earphone cord. Other features include a hood that fits well over a helmet and is adjustable, a drawcord hem on the bottom of the jacket, and adjustable velcro cuffs.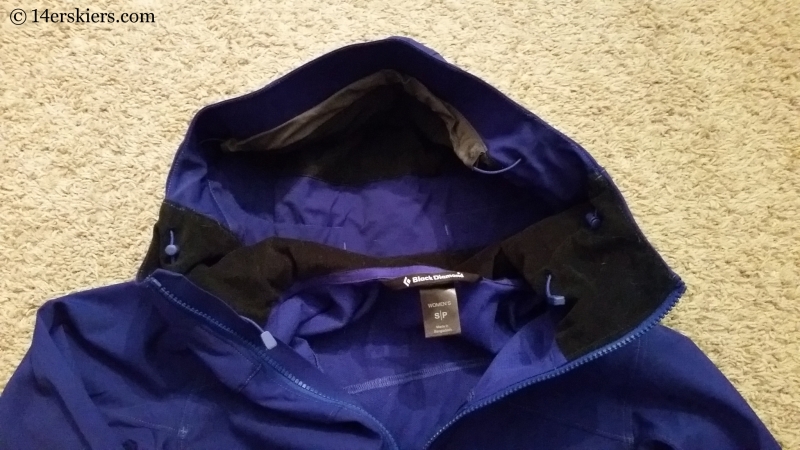 Conclusion
The Dawn Patrol LT Shell is the best softshell I've ever tried or owned. The perfect blend of function and fashion, this comfortable, durable, and very breathable softshell also does a fantastic job of protecting people from the elements, and even repels dirt and oil, making it easier to keep clean. Lightweight and highly functional, the Dawn Patrol LT Shell should be part of the layering system for every backcountry skier or ski mountaineer.
Aside from skiing, biking, and all outdoorsy things,
Brittany Walker Konsella
also loves smiles and chocolate 🙂 Even though she excels at higher level math and chemistry, she still confuses left from right. Find out more about
Brittany
!
Latest posts by Brittany Walker Konsella (see all)
Summary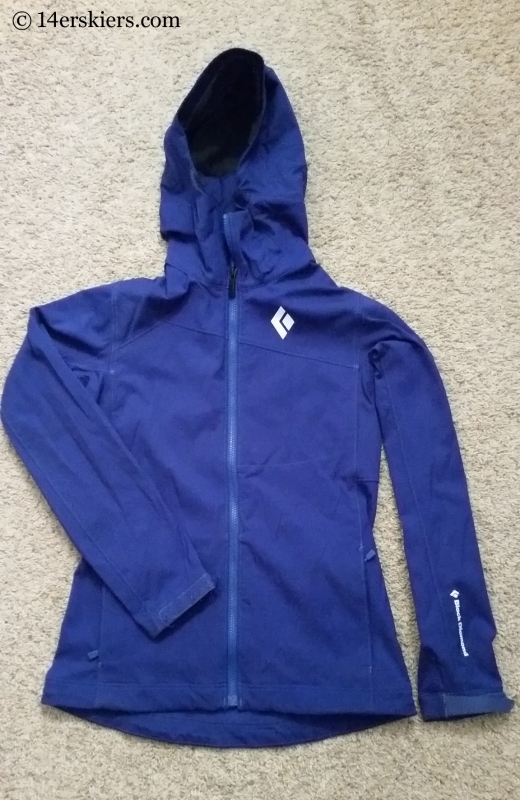 Article Name
Gear Review: Black Diamond Dawn Patrol LT Shell
Description
Brittany puts the Black Diamond Dawn Patrol LT Shell through some harsh tests, and it exceeded her expectations! Find out more about this softshell jacket.
Author