TR: Quenching the Thirst – Finding Powder in Crested Butte
(Last Updated On: March 11, 2015)
We were thirsty. And we weren't thirsty for water, or liquids of any sort really. We were craving that fluffy white stuff that makes us smile as it sticks to our faces. That thing that we call powder.
Winter went on Spring Break for a couple of months, but has now decided to return. We couldn't be happier. We are in the midst of a series of storms that have produced 7 days in a row of snow, just after a short but powerful burst of winter before. We've seen feet of snow in the last 10 days. And we hope that more will be on the way.
Before the last big pulse blew in, we decided to go enjoy some backcountry powder turns. We headed a few miles west where the powder was quite a bit deeper than in town. We were joined by our old friend Dave Bourassa who was visiting the Crested Butte area.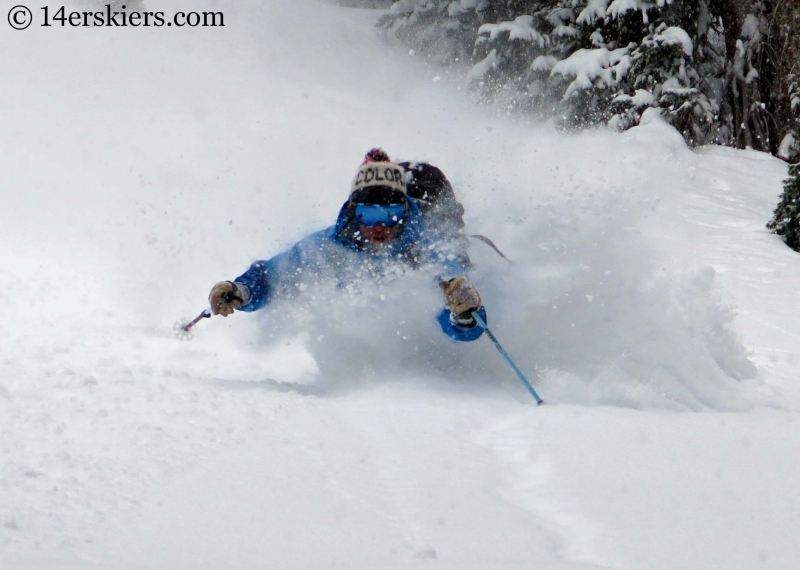 It was a good day. One of those days we won't forget for a very long time. The snow was just the right kind – dense enough to float, but light enough to fly in our faces. I had more faceshots than I can remember. By far, it was the best powder day of the season – so far, anyway 🙂
We took a lot of pictures. But, to be honest, we had to leave a lot of them out because they looked like this: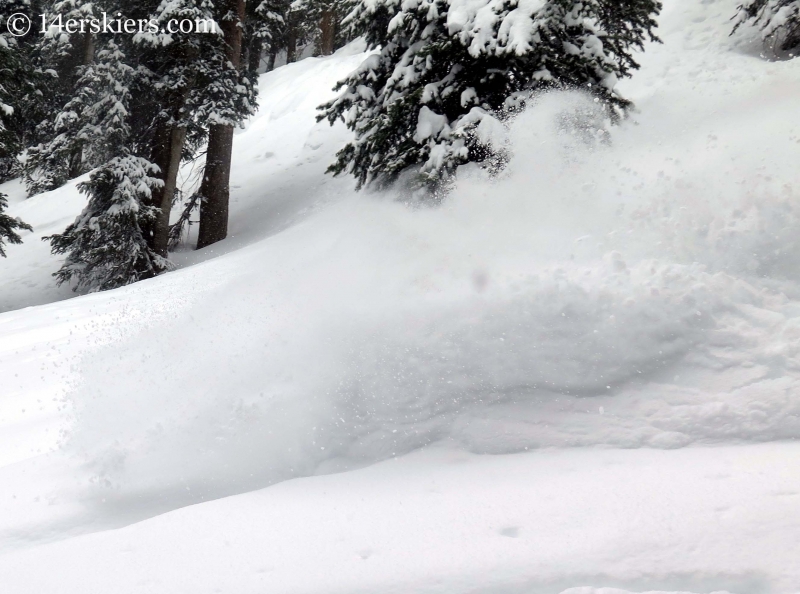 Where's the skier? In that cloud somewhere. We had a lot of powder clouds that day 🙂
Dave.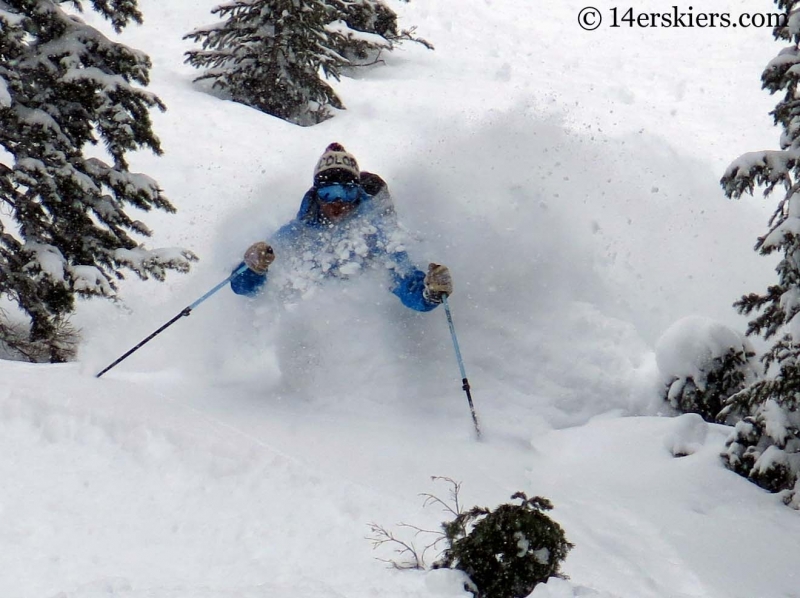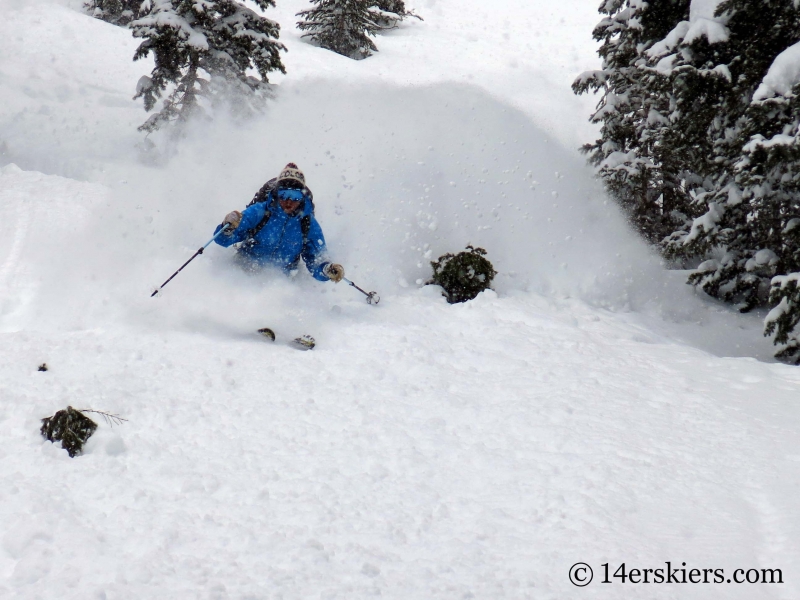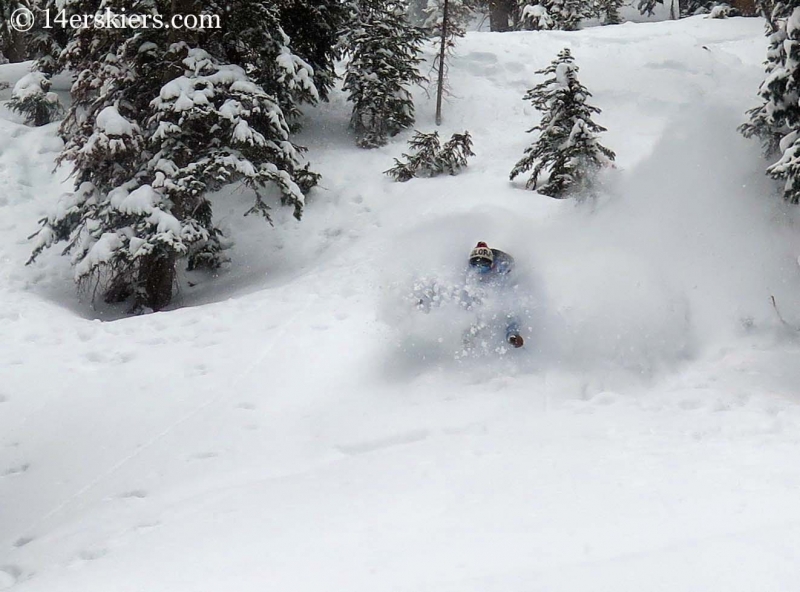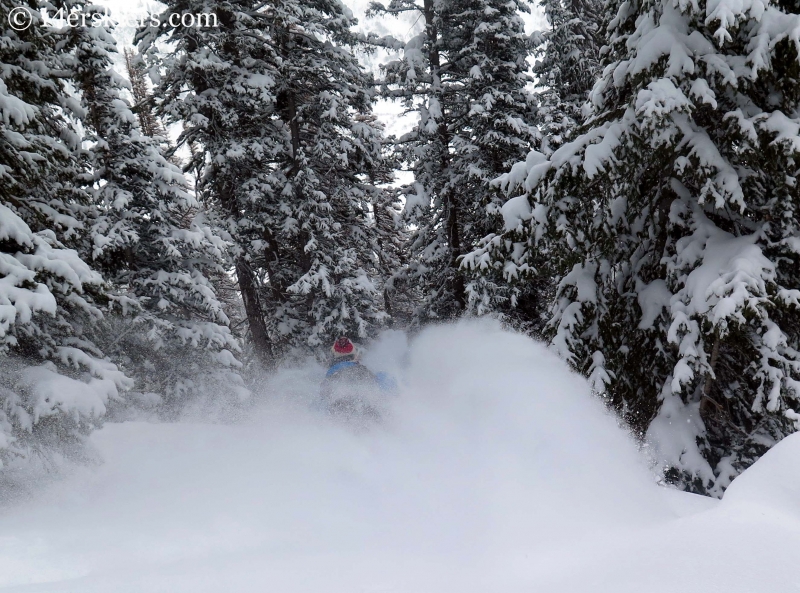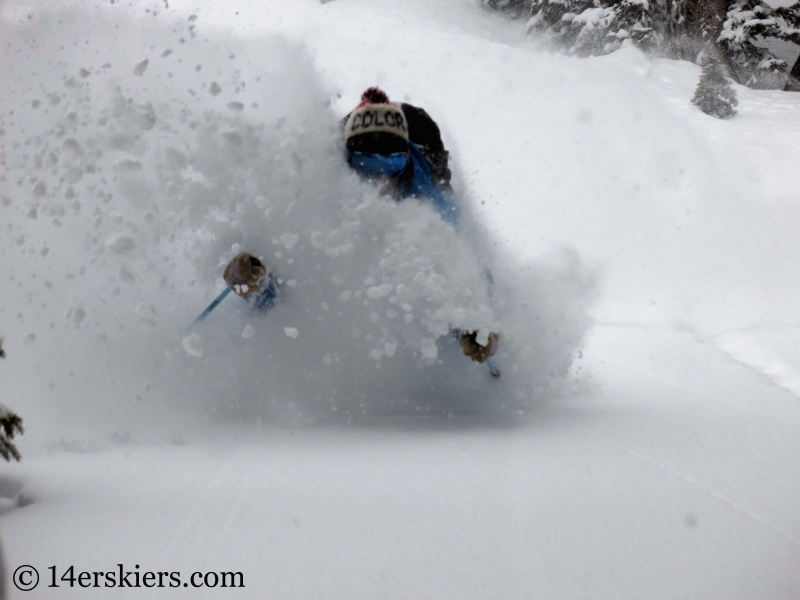 Frank.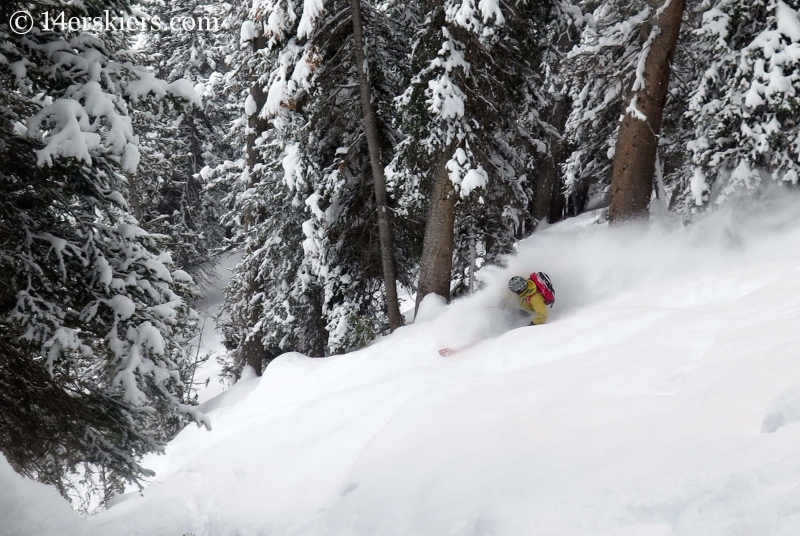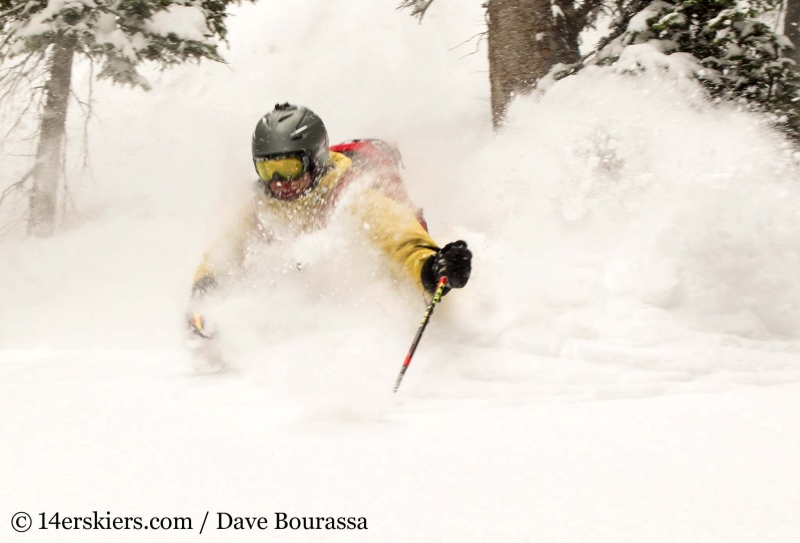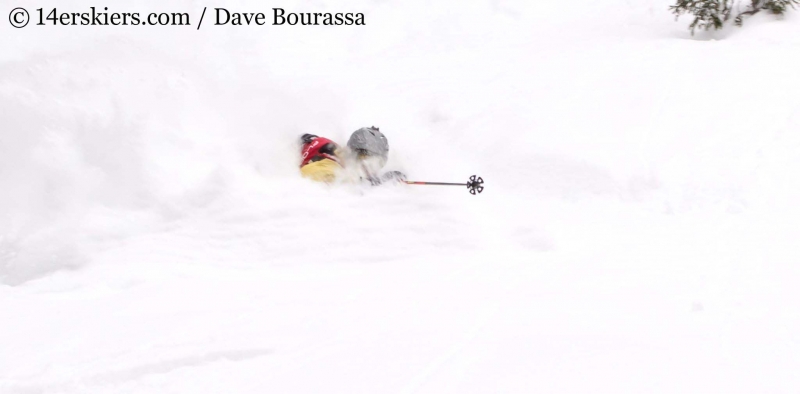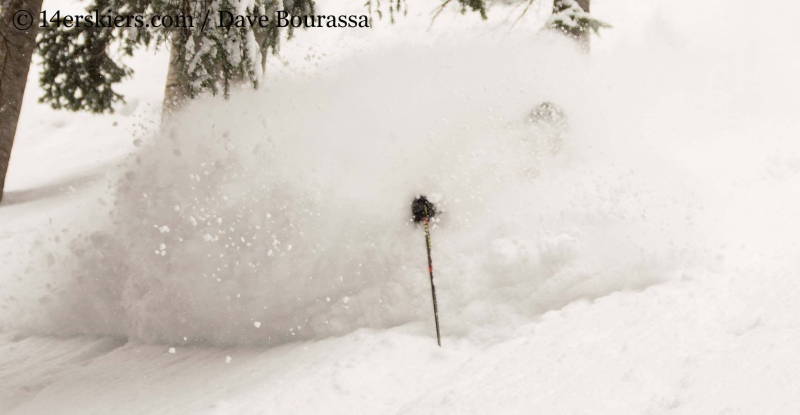 A sequence of Frank going in deep.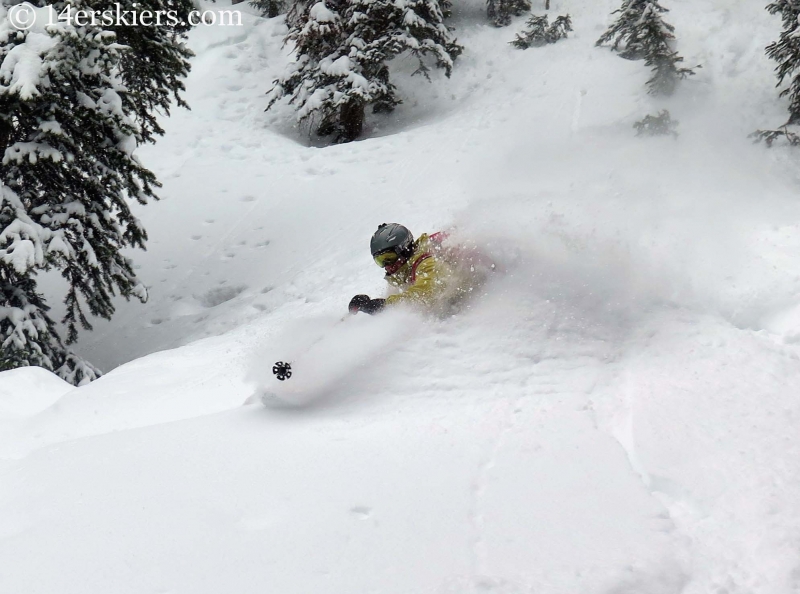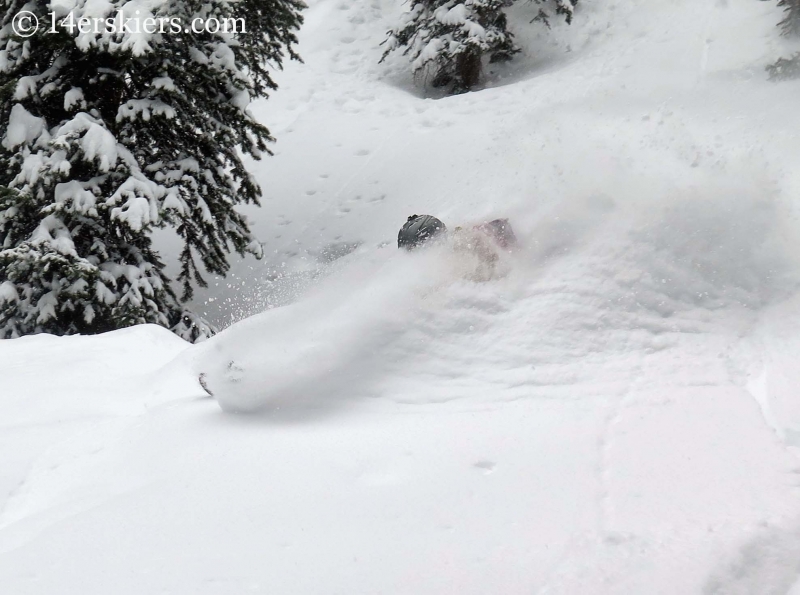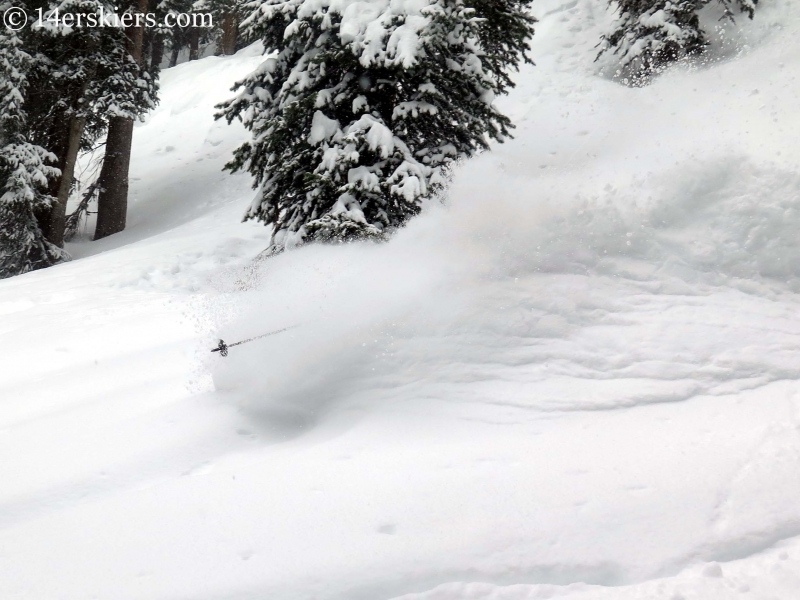 Frank blasting a mini-pillow.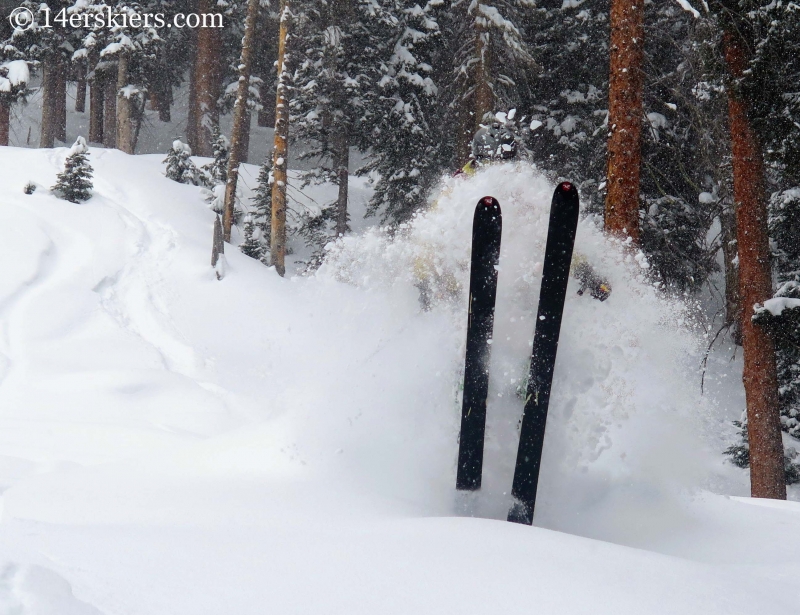 Powder makes me smile. A lot.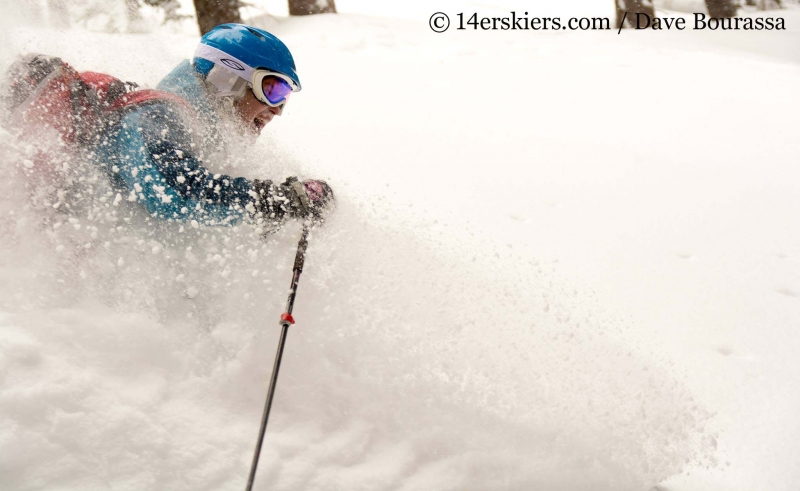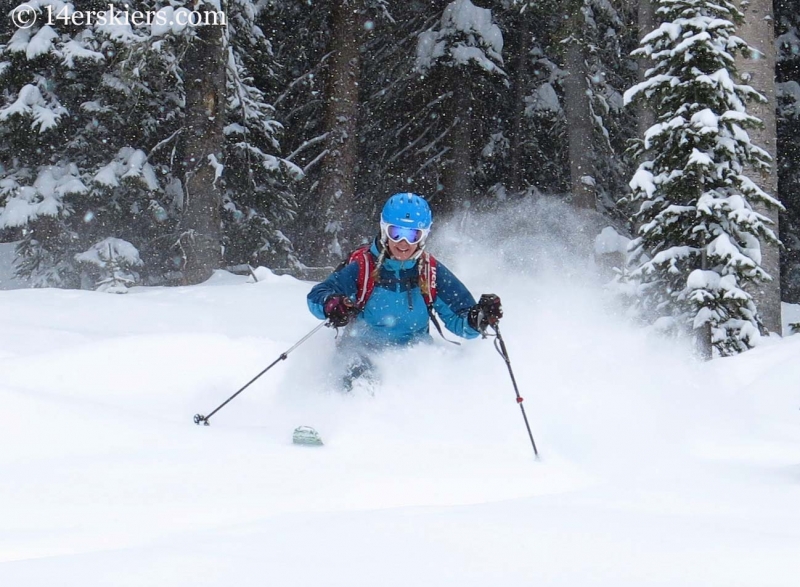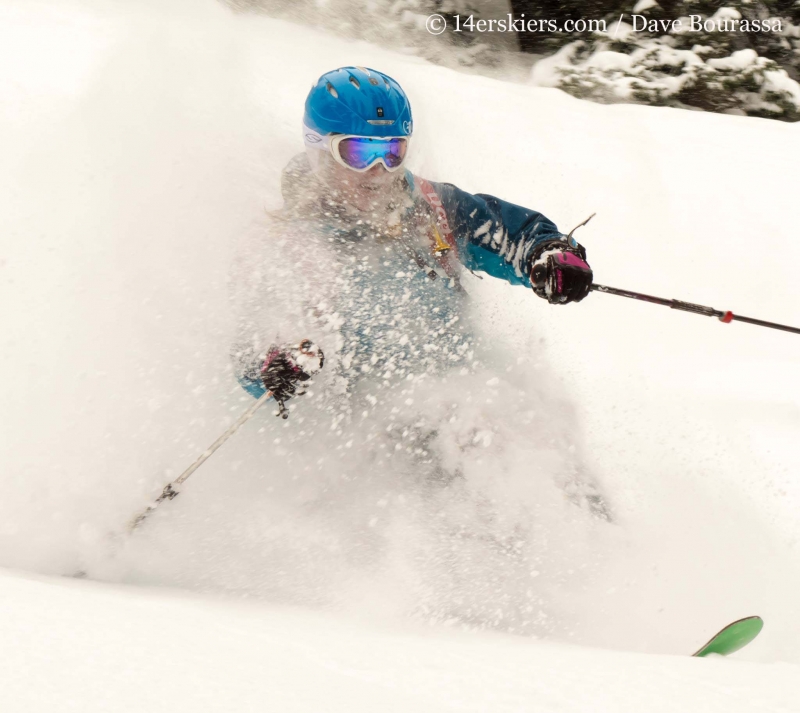 Of course, sometimes you couldn't see the smile as it was obstructed by snow.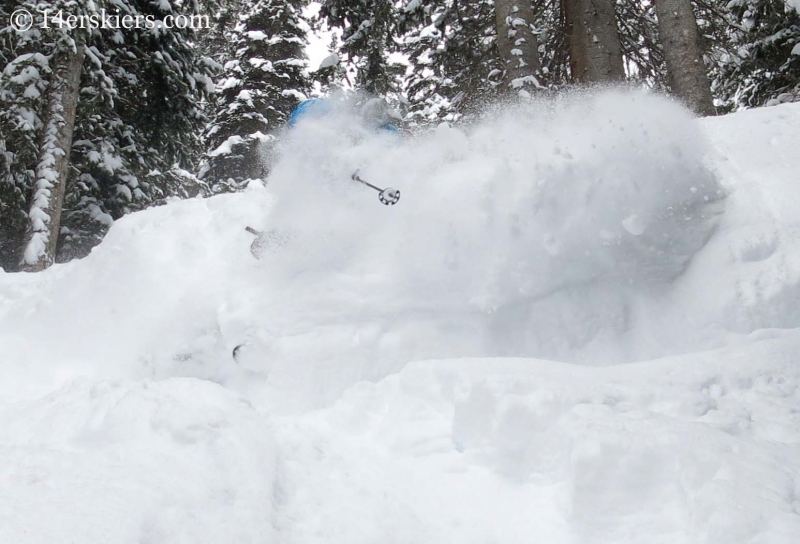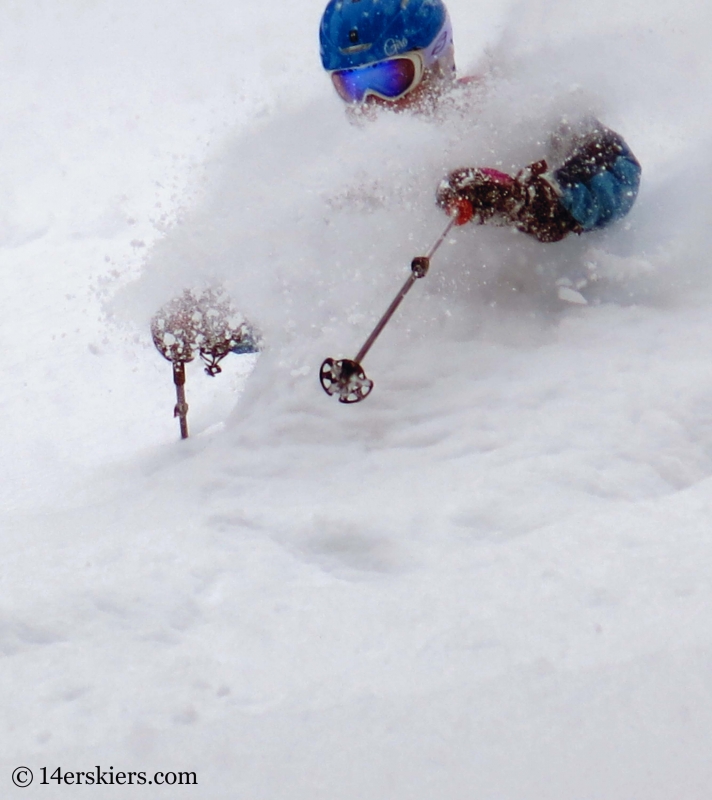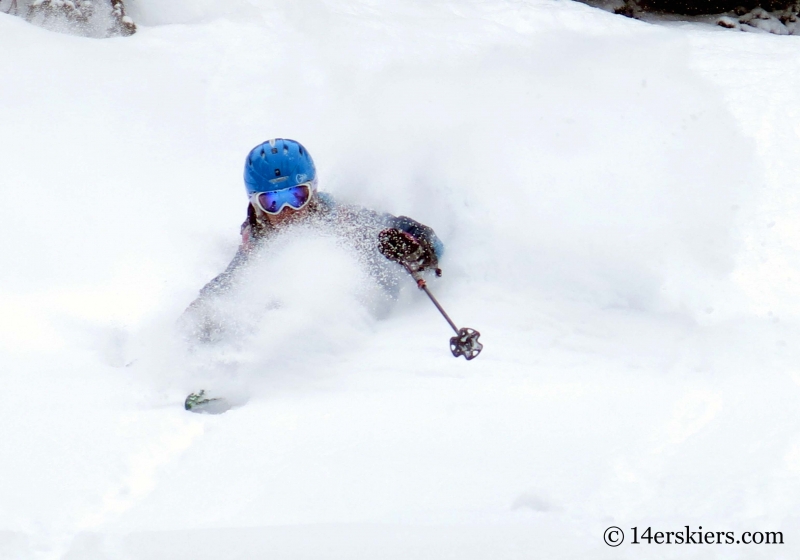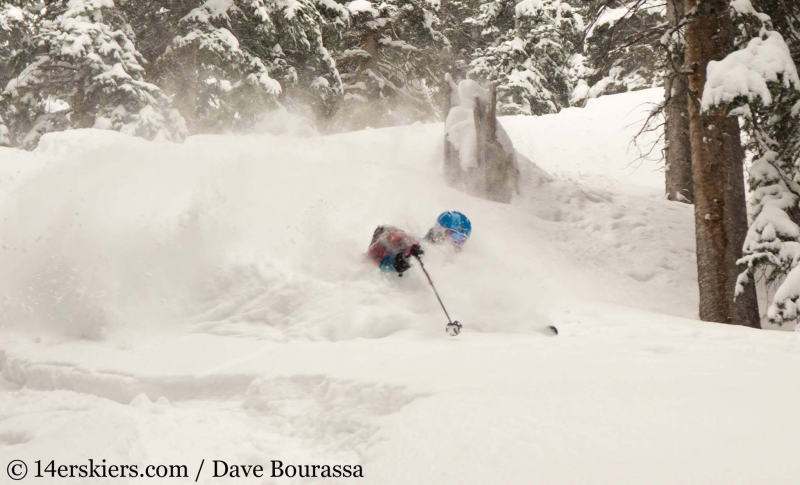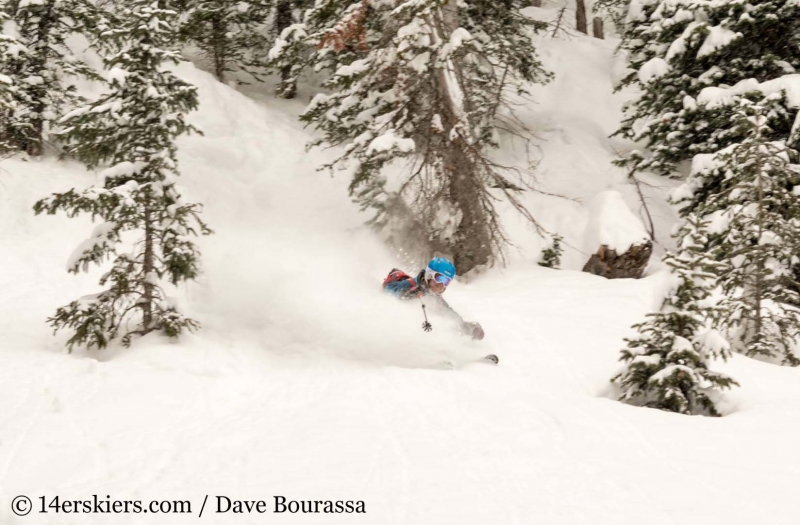 As we finished our last lap, we looked to the sky and welcomed snowflakes as they pounded on our heads, heavier than they had been all day long.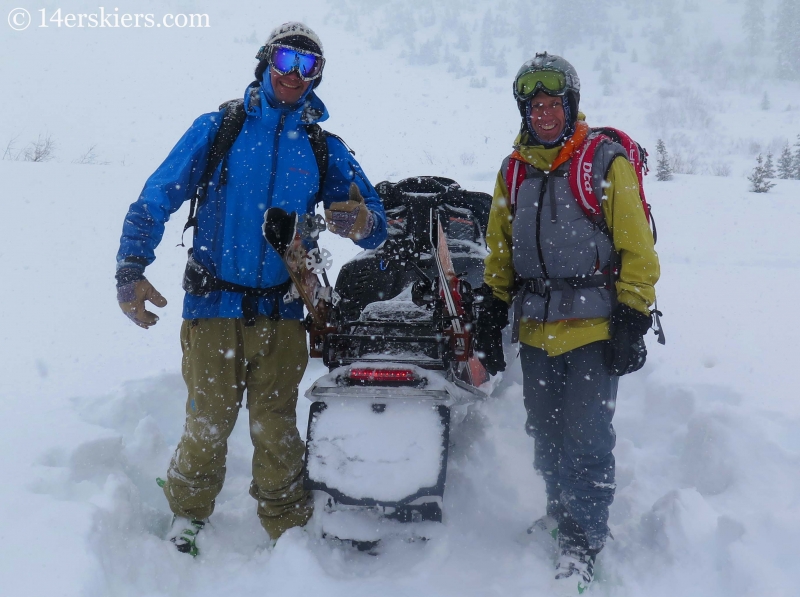 I stuck out my tongue to lap them up. My thirst had been quenched.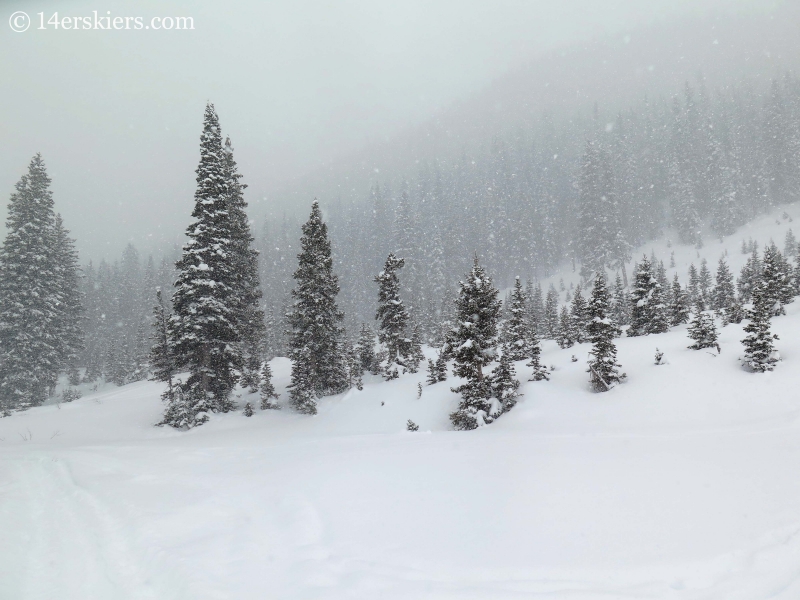 ---
Get your powder gear here:
Aside from skiing, biking, and all outdoorsy things,
Brittany Walker Konsella
also loves smiles and chocolate 🙂 Even though she excels at higher level math and chemistry, she still confuses left from right. Find out more about
Brittany
!
Latest posts by Brittany Walker Konsella (see all)