TR: 30-mile Crested Butte Town Loop (12 July 2014)
(Last Updated On: July 16, 2014)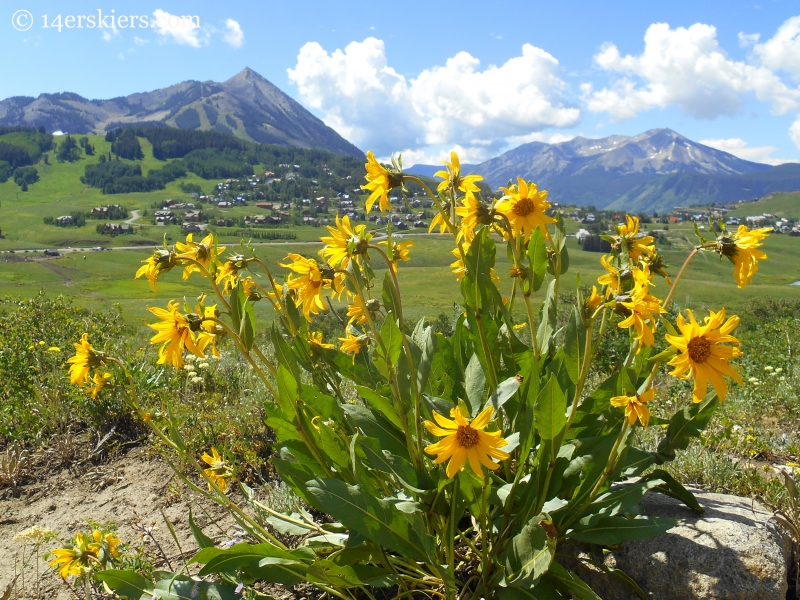 Mountain biking is flourishing here in Crested Butte. It seems that every year there's a new trail built, or a new section of trail… sometimes even more than one new trail. With the addition of a couple of new trails in recent years, a great town loop has now been created.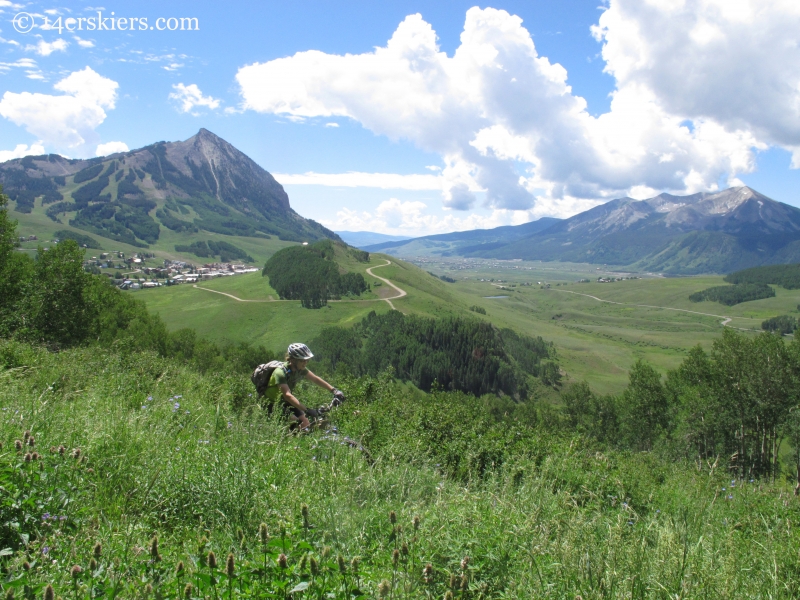 We envisioned this loop while riding the lower part of Meander, which sets you up nicely to ride Snodgrass. The loop is this: Snodgrass to Lupine to Lower Loop to Tony's Trail to Upper Loop to Westside to Primer to Meander. The last three trails are on the ski area and could easily be swapped for alternatives. The loop could even begin at the ski area – Columbine to Meander then continue to Snodgrass. Of course, since it's a loop, the loop could begin almost anywhere. The point is that the loop circumnavigates Mount Crested Butte, and passes right through the town of Crested Butte, hence the "Crested Butte Town Loop".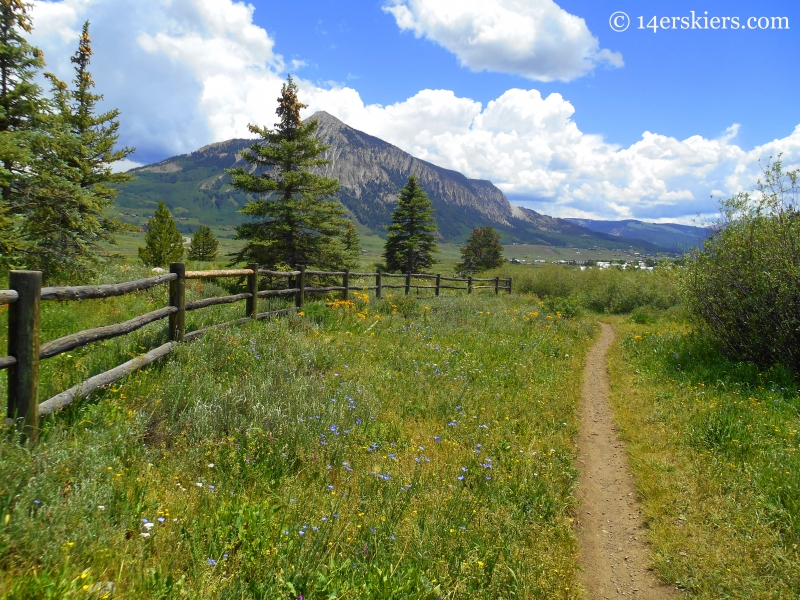 We woke up on Saturday morning with plans to ride higher and bigger. But, clouds loomed in the sky in the early hours and a "50% chance of rain and thunderstorms after 9 am" didn't sound like a promising forecast for venturing into the alpine. So, we stayed close to home. This town loop became our goal. And we liked the idea since there were plenty of bailout options should the weather deteriorate. However, we were in luck. The weather held well and actually improved throughout the day.
Fields of Penstemon seen from Tony's Trail.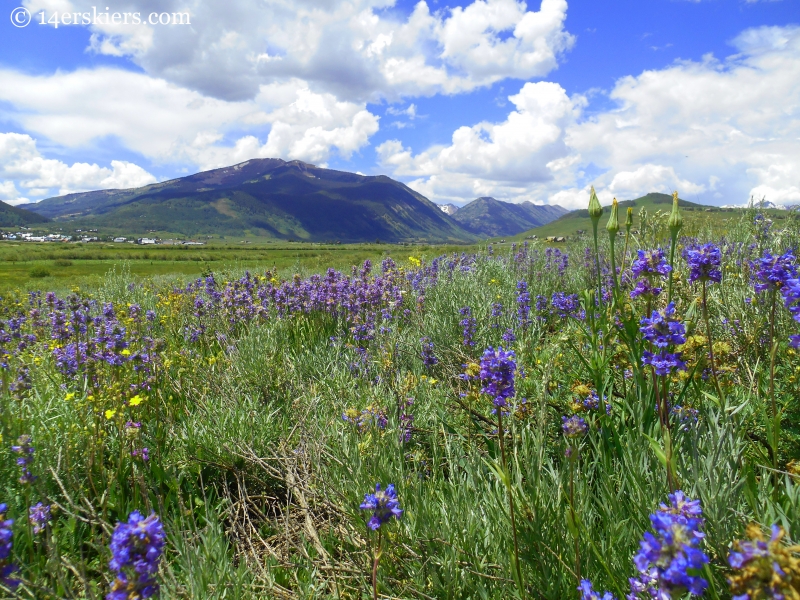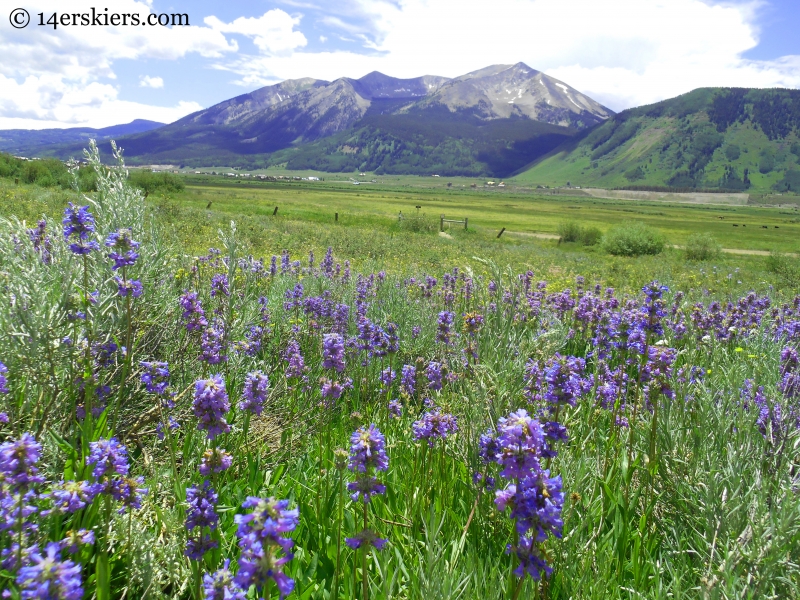 Tony's trail is only a short way's out of town, and barely a blip on the map. But, it never ceases to amaze me with it's beauty.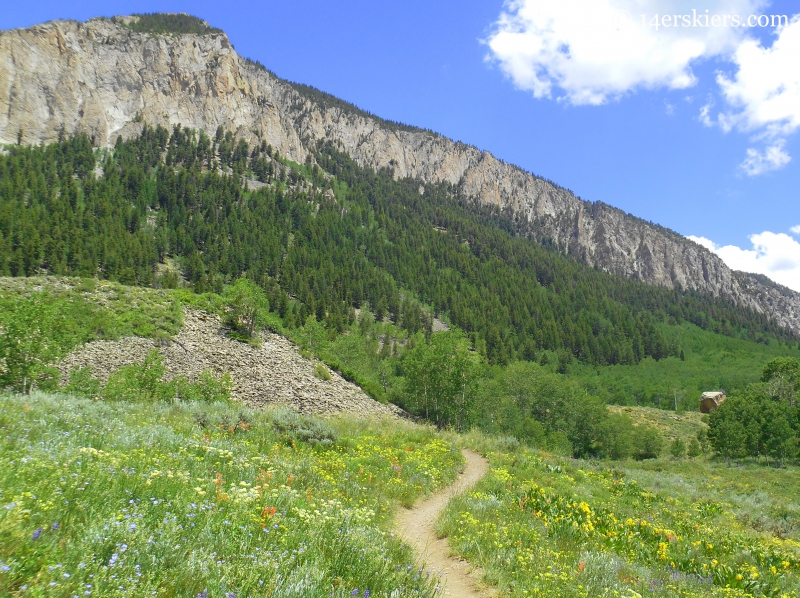 From Upper Loop we tool the Westside Connector trail.

Westside is a beautiful trail no matter the time of year.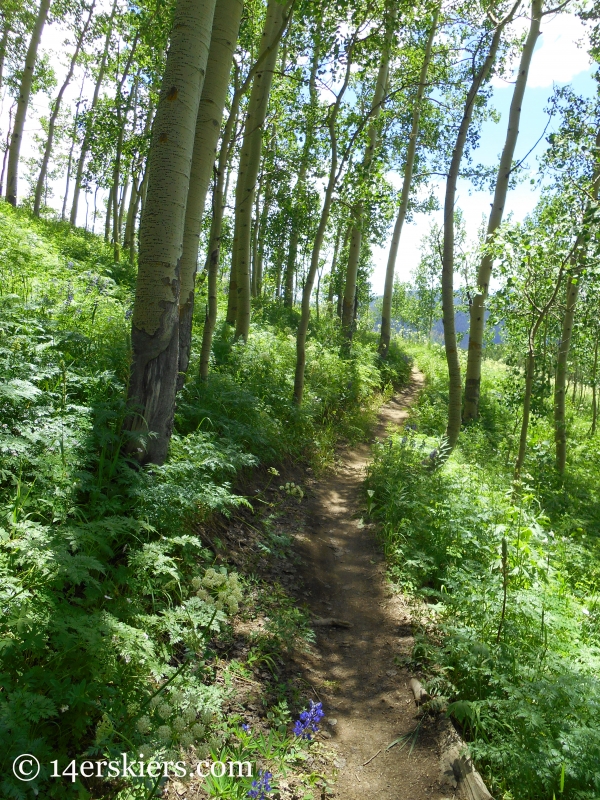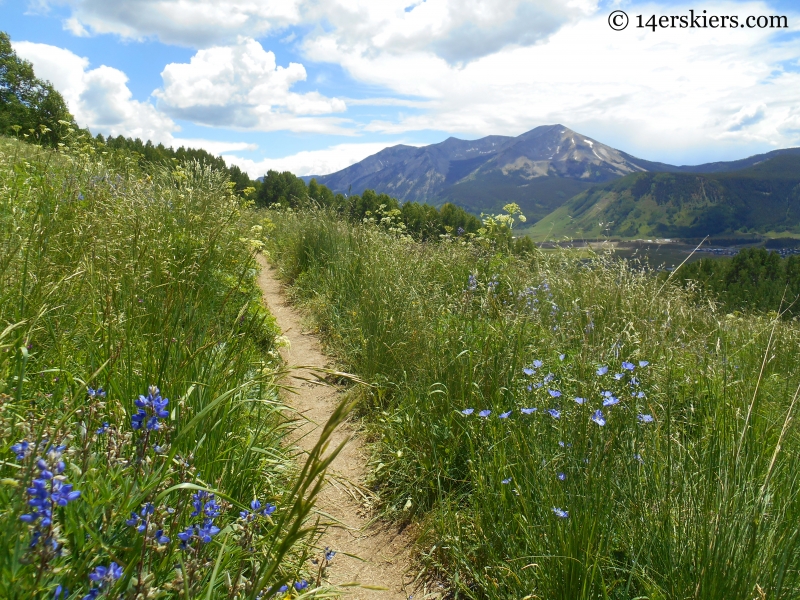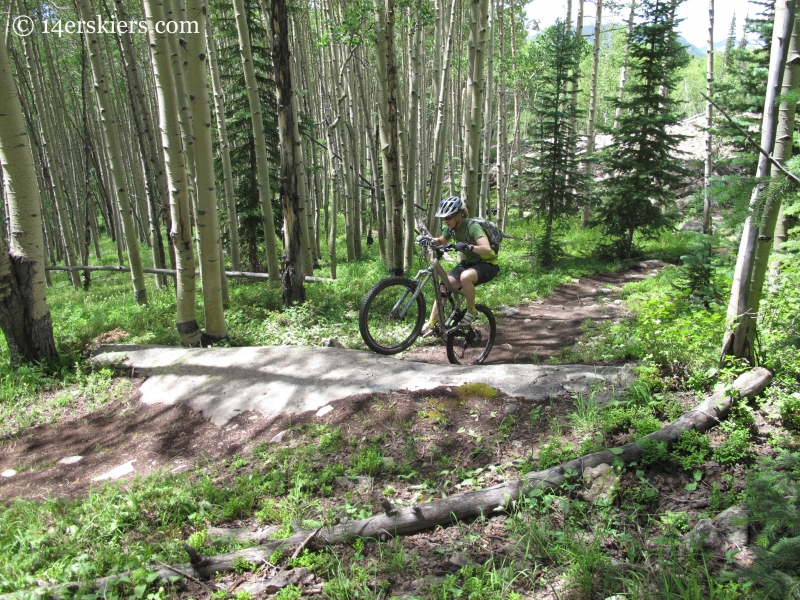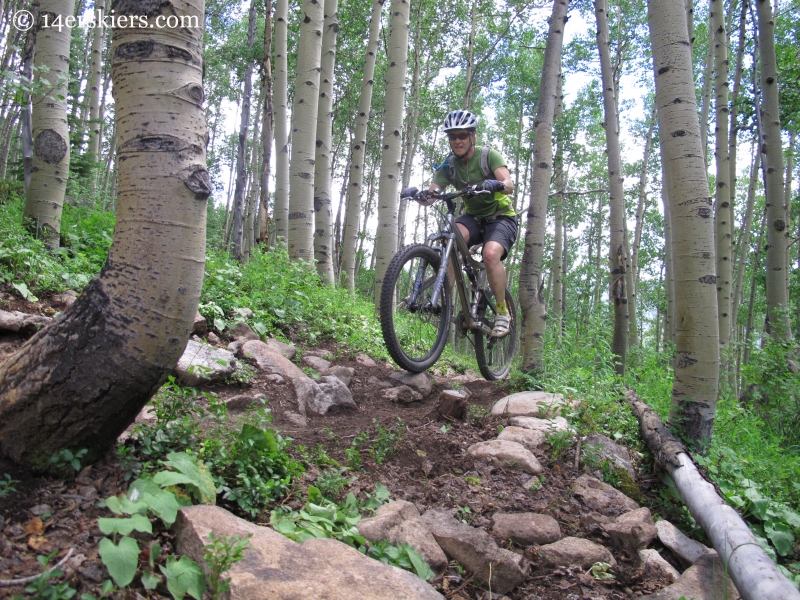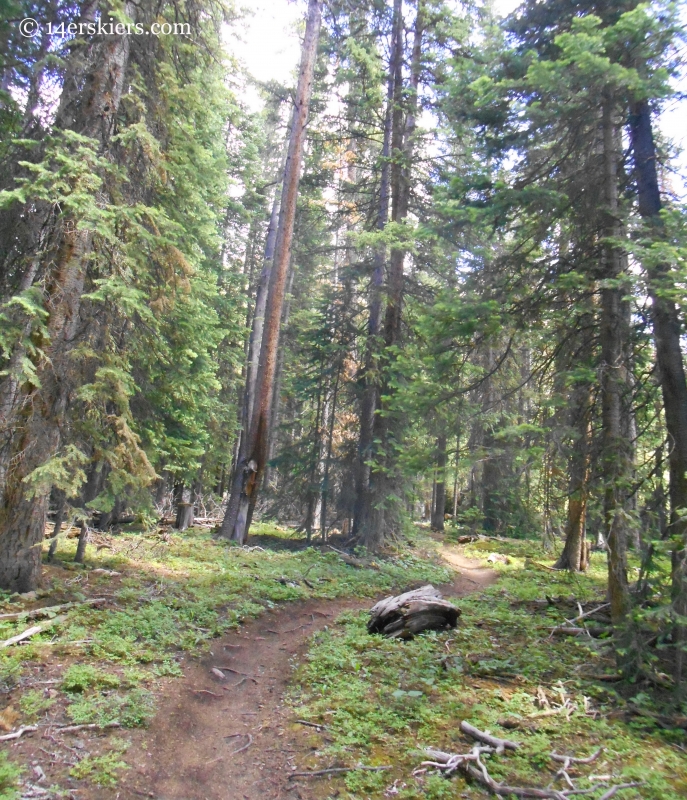 We didn't stop to take photos on Meander as we'd already taken several on that trail just a couple of weeks prior. But, we still were sure to soak in the sublime scenery as we rode.
In the end, our loop (which included about 3 miles round trip to and from Snodgrass trailhead) was over 30 miles in distance, most of it on single track. And most of it only a couple miles radius from the towns of Crested Butte or Mount Crested Butte. We feel lucky to have such an extensive system of connected trails right in our back yard.
That being said, while it was great to see so many people out and about enjoying the trails on a Saturday, some of the trails were exceptionally crowded. Where did we find the least crowds? The ski area. Yep, that's right. We encountered only a handful of people between our rides on Westside, Primer, and Meander. The ski area is more than just about riding the lifts…. Where did we have the best riding? Primarily at the ski area. Hard to believe? Well, Crested Butte Mountain Resort is home to some of our favorite trails in the valley. So, be sure to check out the trails there if you haven't yet done so!
Aside from skiing, biking, and all outdoorsy things,
Brittany Walker Konsella
also loves smiles and chocolate 🙂 Even though she excels at higher level math and chemistry, she still confuses left from right. Find out more about
Brittany
!
Latest posts by Brittany Walker Konsella (see all)