Riding the Wasatch Crest Trail (28 June 2014)
(Last Updated On: June 30, 2014)
When mountain bikers in Colorado hear the words "The Crest Trail", they usually have visions of Monarch Pass and riding above treeline in the the Sawatch, descending into lucious pine forest. But, those same words have a whole different meaning in Utah, where the mountains are now the Wasatch, and not the Sawatch. Incredibly confusing, probably, to people who don't live in these areas.
My friends, Jen and Jonathan, who live in the Salt Lake City Area, planned a great ride for us when they heard I was visiting. Part of that ride entailed the scenic Wasatch Crest Trail. But, we made the Wasatch Crest into a loop rather than the traditional shuttle, beginning at the Guardsman. It was a beautiful ride on a beautiful day.
Jen, Jonathan, and me on top of "Puke Hill".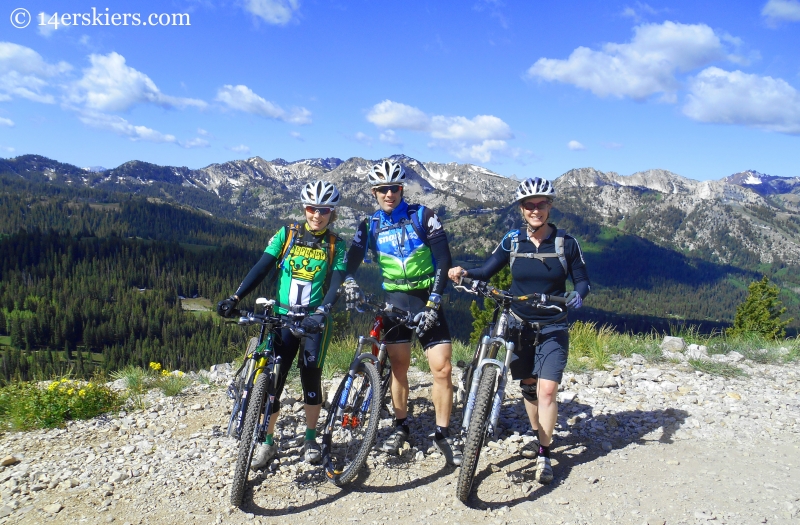 Me, happy to be here 🙂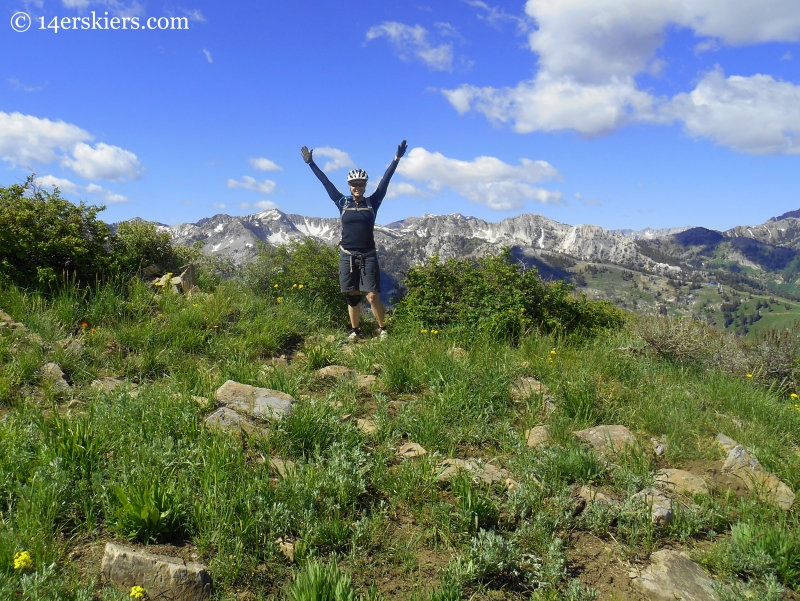 The Wasatch Crest Trail was incredibly scenic. I couldn't help but stop to take photos every few minutes.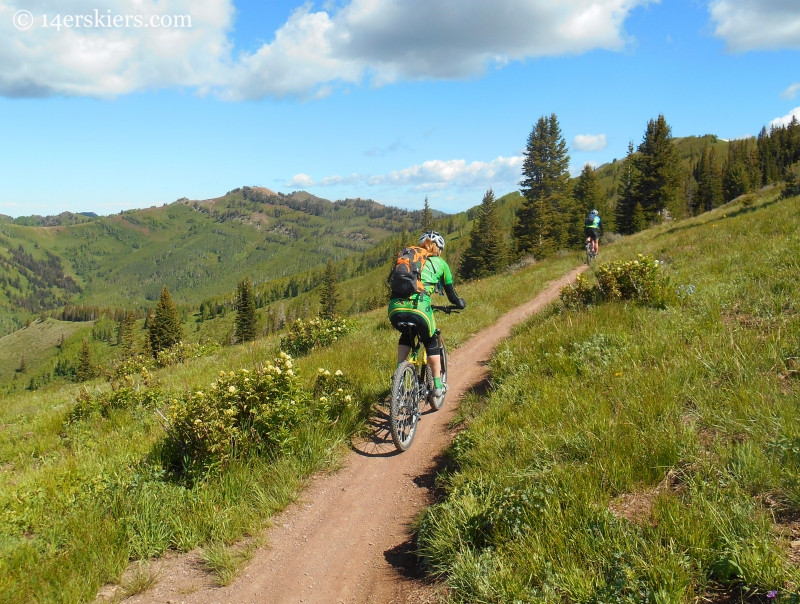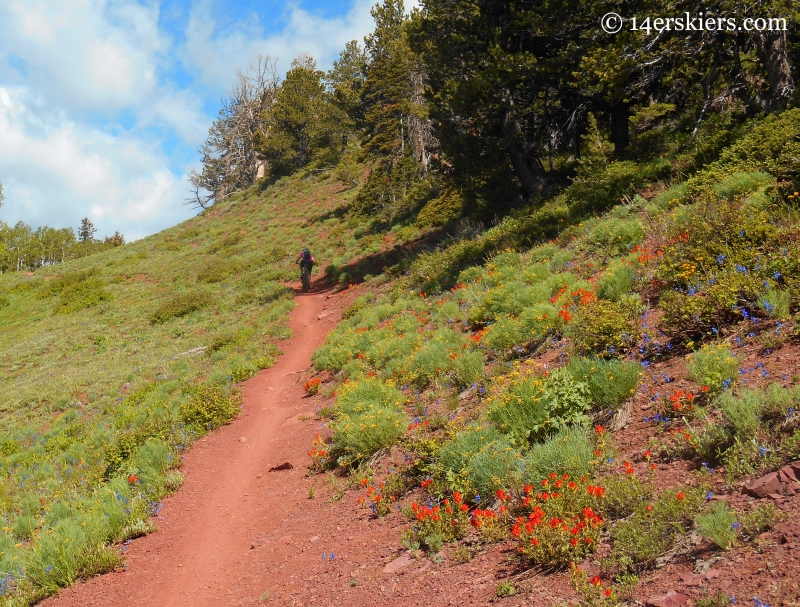 The wildflowers decorated the trail abundantly with their hues.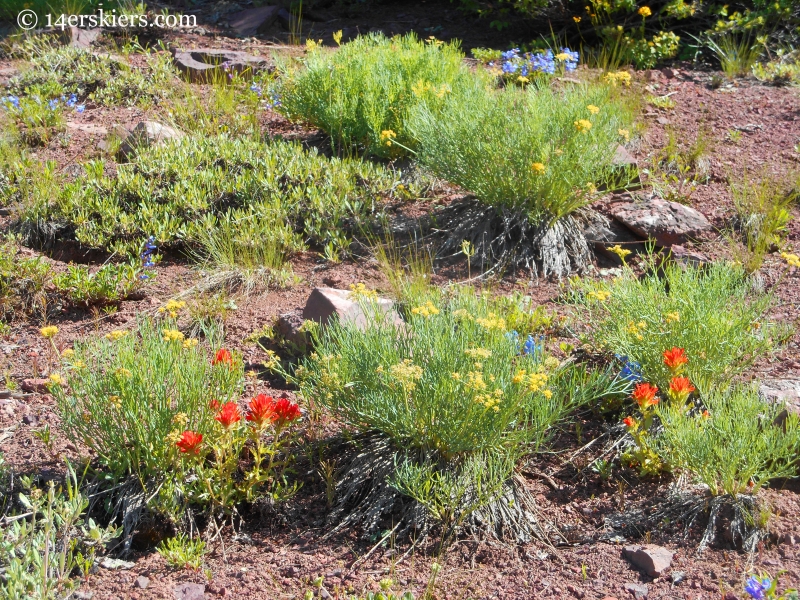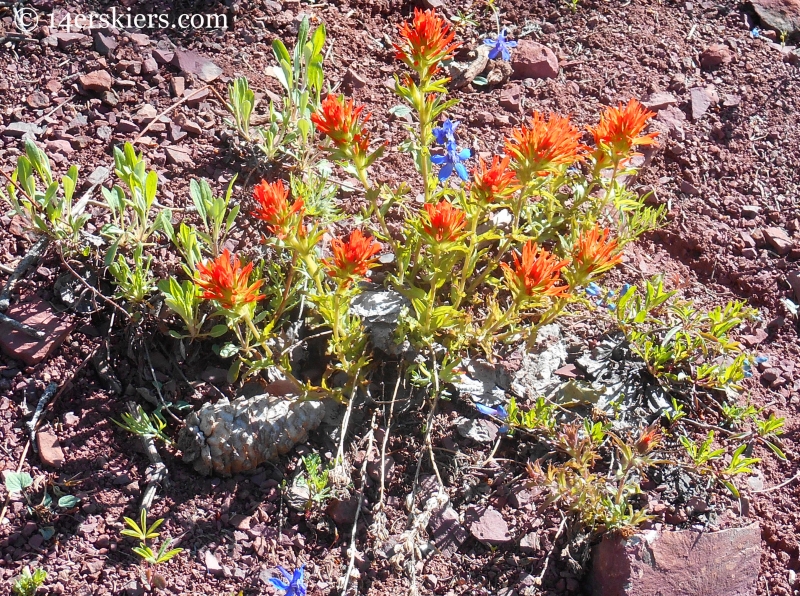 Jen and Jonathan on another break to enjoy the views.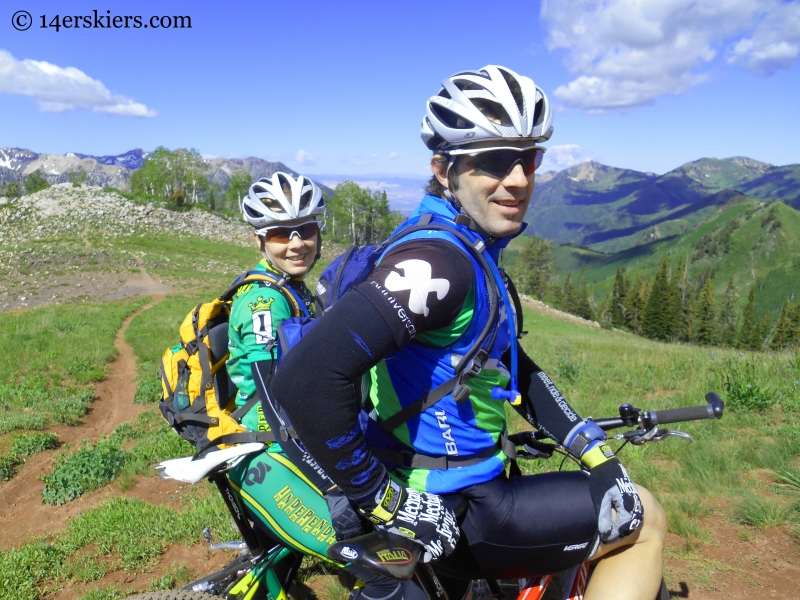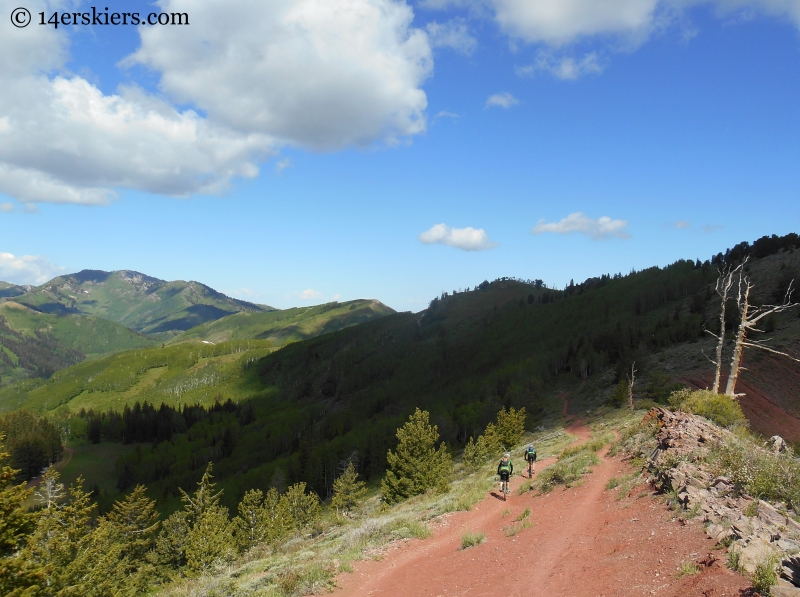 Beautiful Lake Desolation below.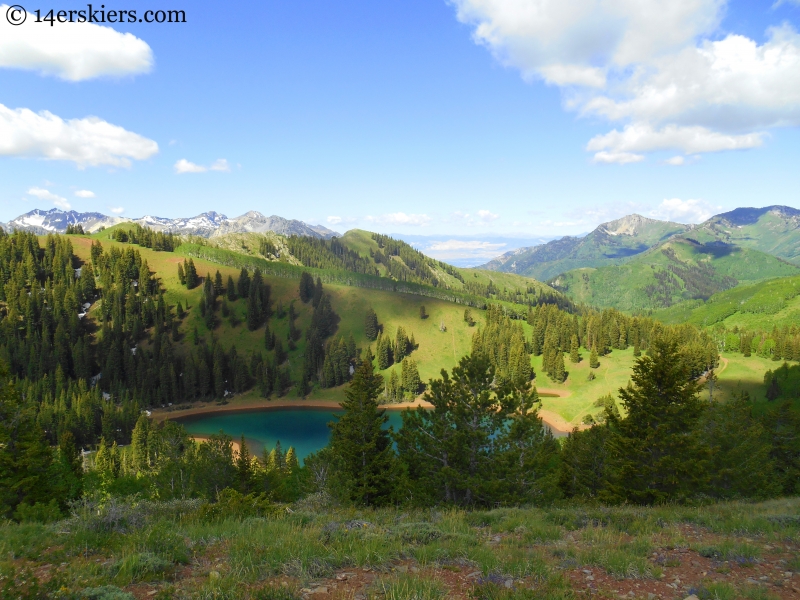 The aspen forests were inviting too.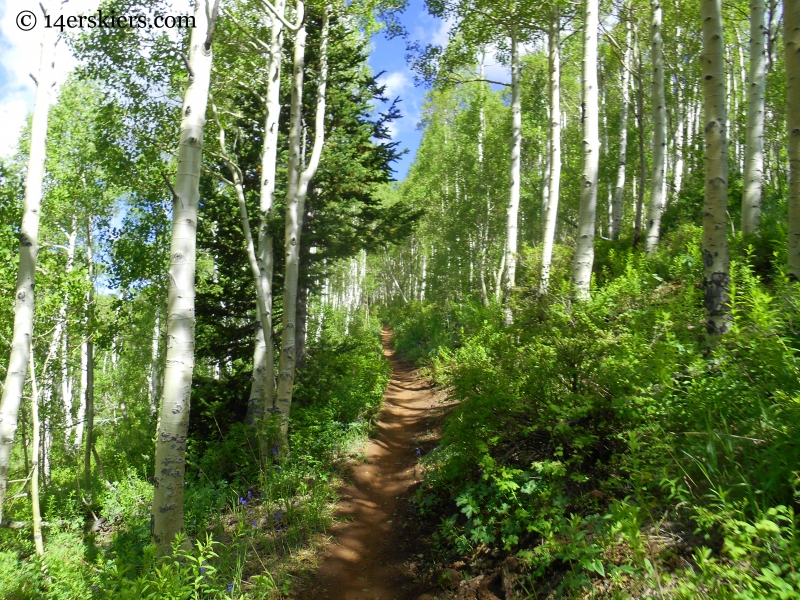 View of Square Top.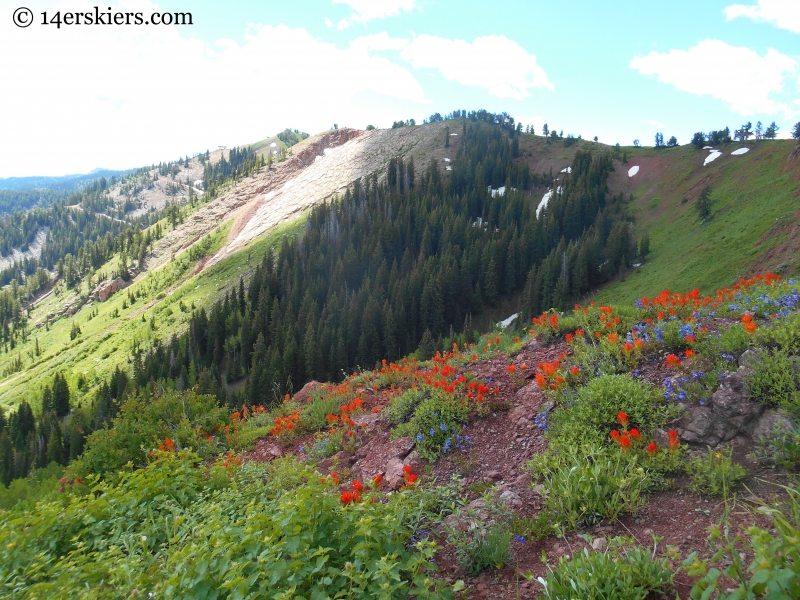 Red Pine Lake.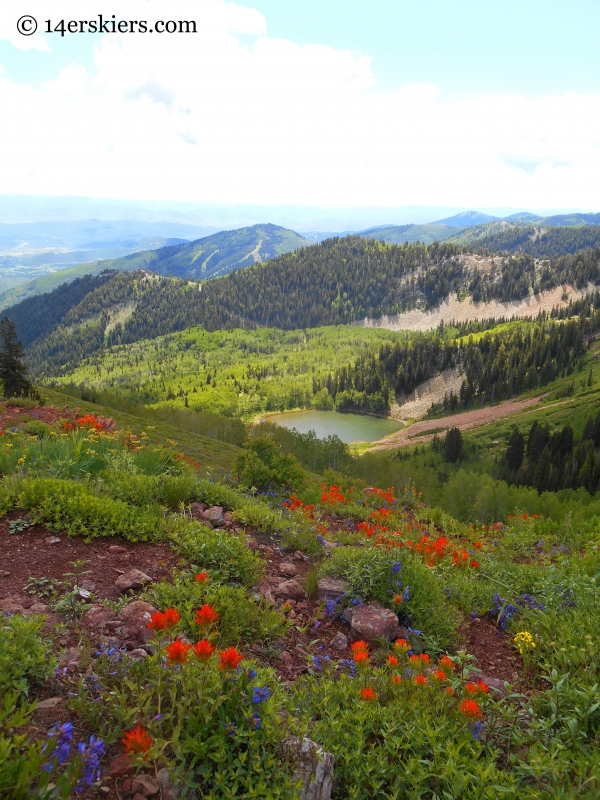 Jen with wildflowers scattered about.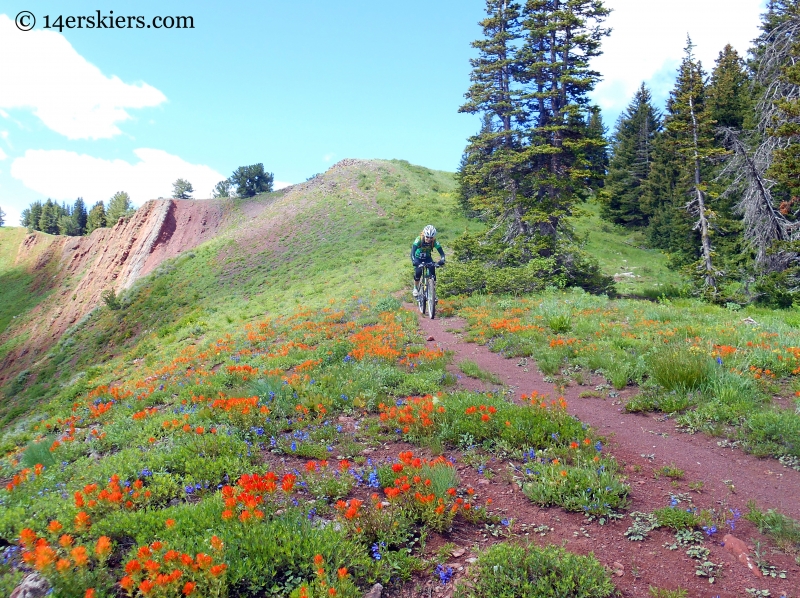 Jen with Big Cottonwood Canyon below. If you look into the distance, you can see the slight outline of the city below. Other than the fact that the trail had many riders on it, it was hard to remember that we were only a few miles from a major metropolitan area.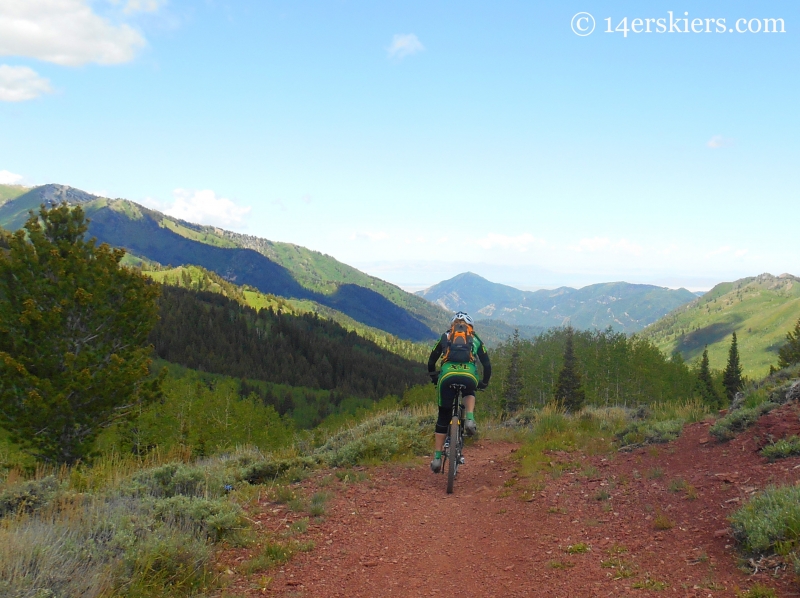 Upon exiting the Wasatch Crest, we headed down into the Canyons, meeting up with the Mid-Mountain Trail which took us toward Park City. This section of trail traversed through a lot of lush forest.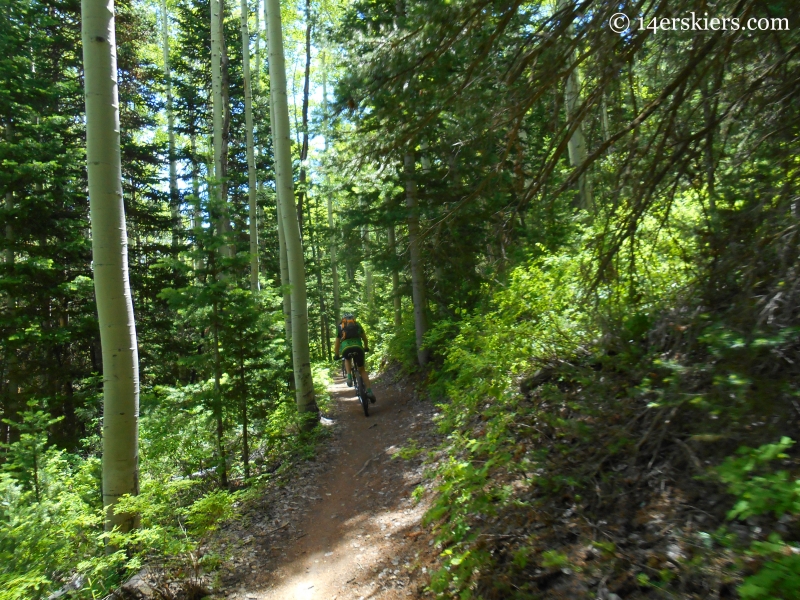 We had some great views of Park City.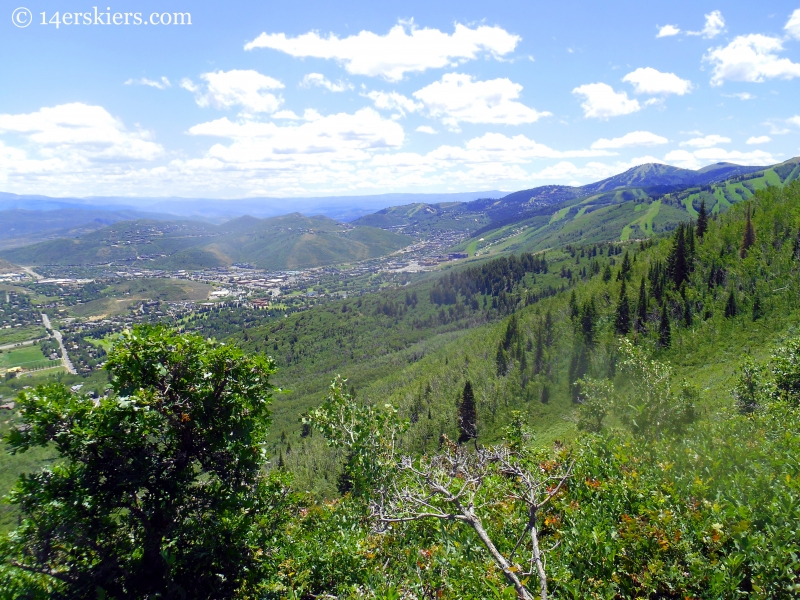 At Park City ski area, we began to ascend Powerline, which took us by these mining ruins.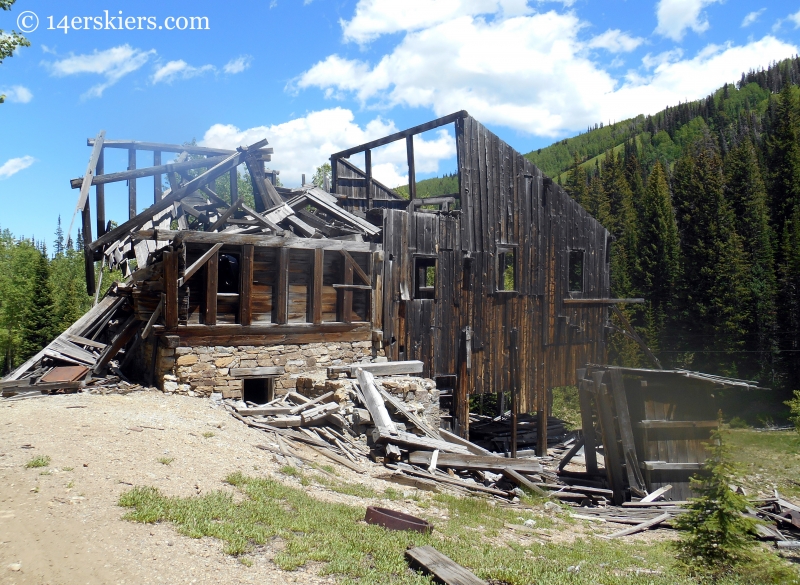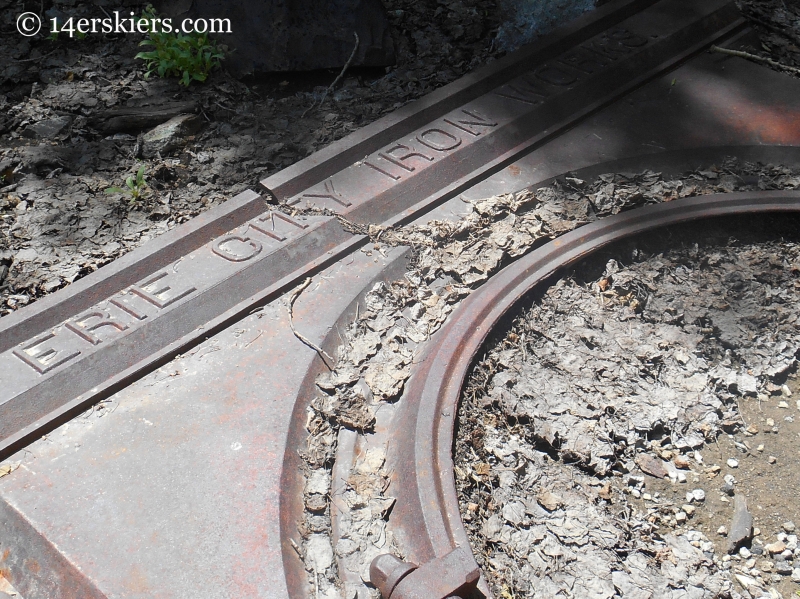 But then it continued ascending through this aspen forest.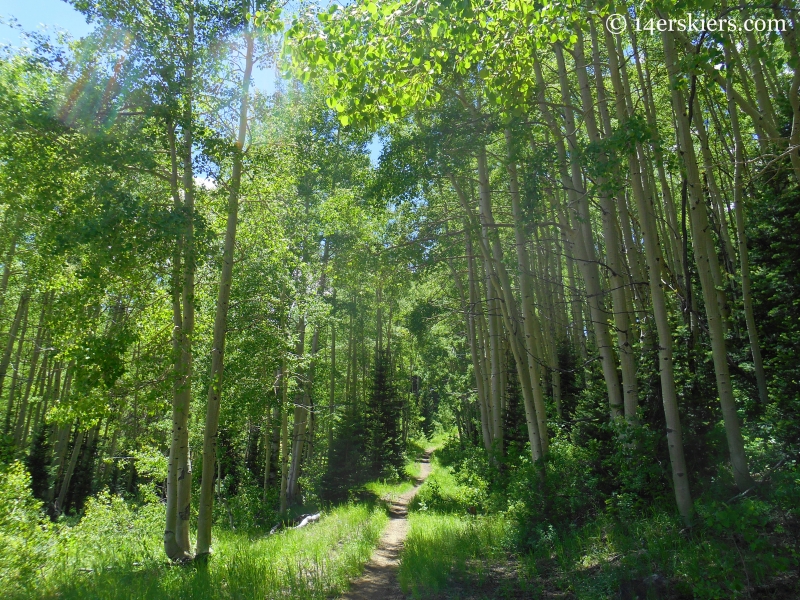 We ascended to the ridge to intersect again with the Wasatch Crest, and then descended Scott Hill to end up back where we started, completing our loop.
Although sometimes crowded the Wasatch Crest is an amazingly scenic trail that is not very technical – I'd put it at intermediate level. It was great to see so many people enjoying some of the best that the Salt Lake City area has to offer. Thanks to Jen and Jonathan for taking me on a fabulous ride!
Aside from skiing, biking, and all outdoorsy things,
Brittany Walker Konsella
also loves smiles and chocolate 🙂 Even though she excels at higher level math and chemistry, she still confuses left from right. Find out more about
Brittany
!
Latest posts by Brittany Walker Konsella (see all)