From Tragedy to Powder (29 March 2014)
(Last Updated On: April 2, 2014)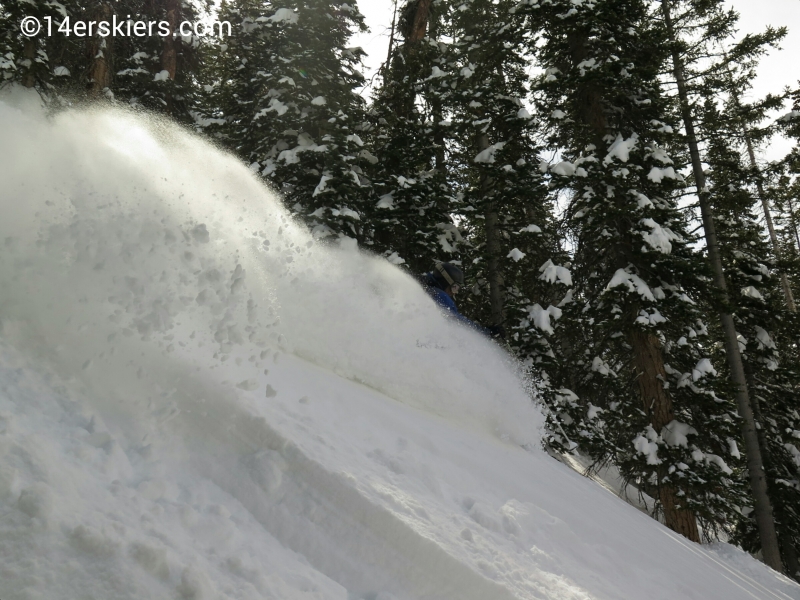 Mike milking the magical spring powder.
I should publish a list of funny text messages my friend Susan sends. On Saturday morning, my phone beeped with the happy sound of another text. It was Susan again: "I just crashed on Slate. Can anyone come help me?"
What? For real? How did she crash? The roads are dry! It's bluebird… There's no ice….. HOW in the world….? Oh, Susan…..
We were to meet at the Slate River Road winter trailhead to embark on a snowmobile ride to grab some of the powder which Ullr had been stashing away for us throughout the week. As I turned on to Slate, I saw the carnage. The scene was not very far down the road, maybe a quarter of a mile. Susan's snowmobile had flown off the trailer, and was now flipped over on the left side of the road. The flatbed of her trailer was chilling on the right side of the road. In front, was her truck, with the "tongue" of the trailer still dangling off the hitch. Thankfully, Susan and her truck were unscathed.
Susan's trailer had fallen apart, leading to this ugly scene. Of course it could have been so much worse and we are both thankful that the important things were okay. But, that doesn't mean that it wasn't bad.
As we started to deal with the situation, Alex showed up. We checked to see if Susan's sled would start, which it did. And Susan still wanted to go skiing. We packed parts of the trailer back up in her truck, pushed the flatbed off the road to grab after skiing, and shuttled her sled to the trailhead. It was time to ski.
The snowmobiling was challenging and fun….. until we got about 1/2 a mile from where we wanted to ski. That's when Susan's sled decided it wanted to conk out on us. Granted, it was still working, but the noises it was making implied that it was suffering. So, what did we do? We still went skiing.
And it was worth it. Alex: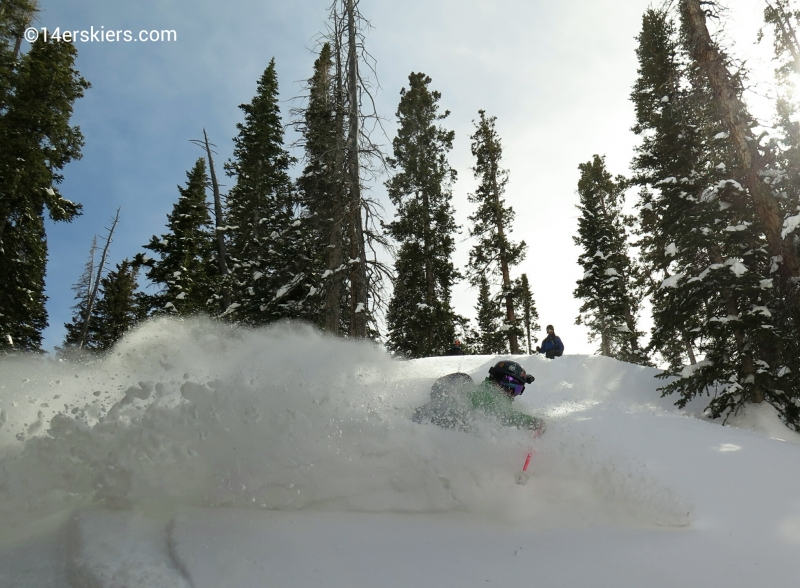 It was a beautiful day 🙂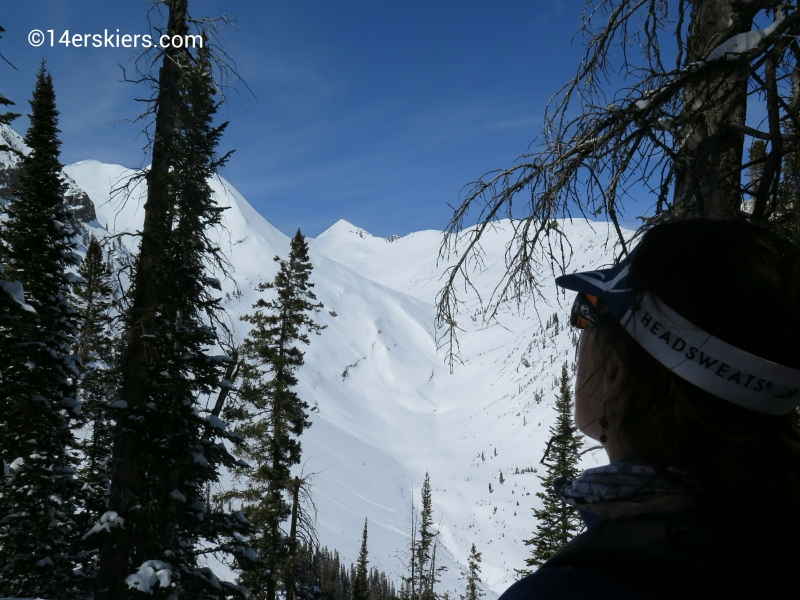 Susan: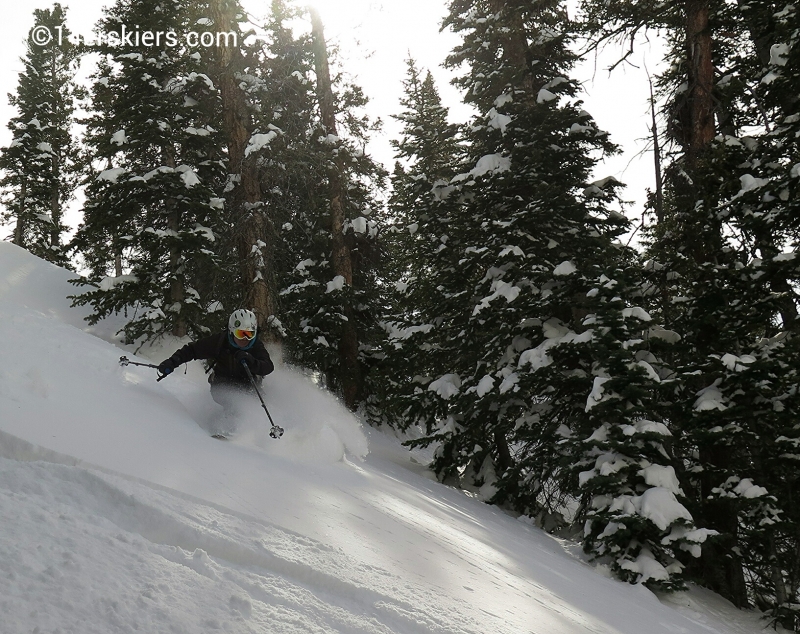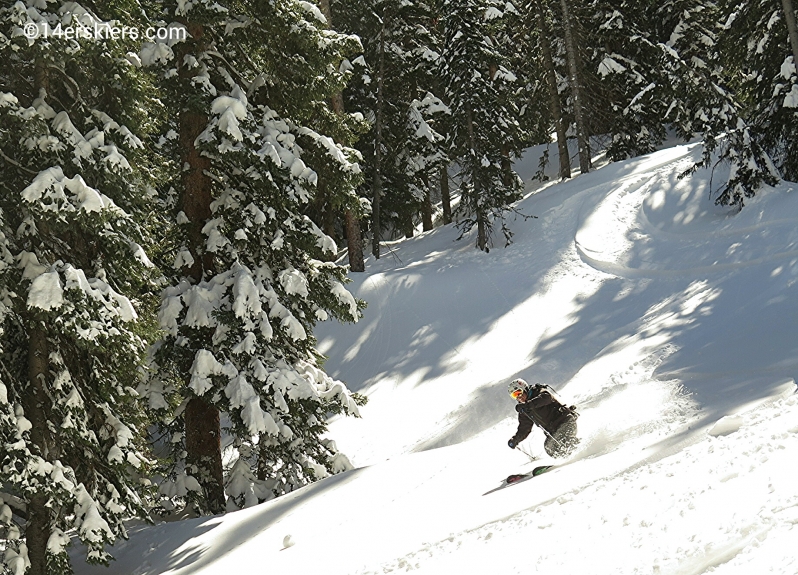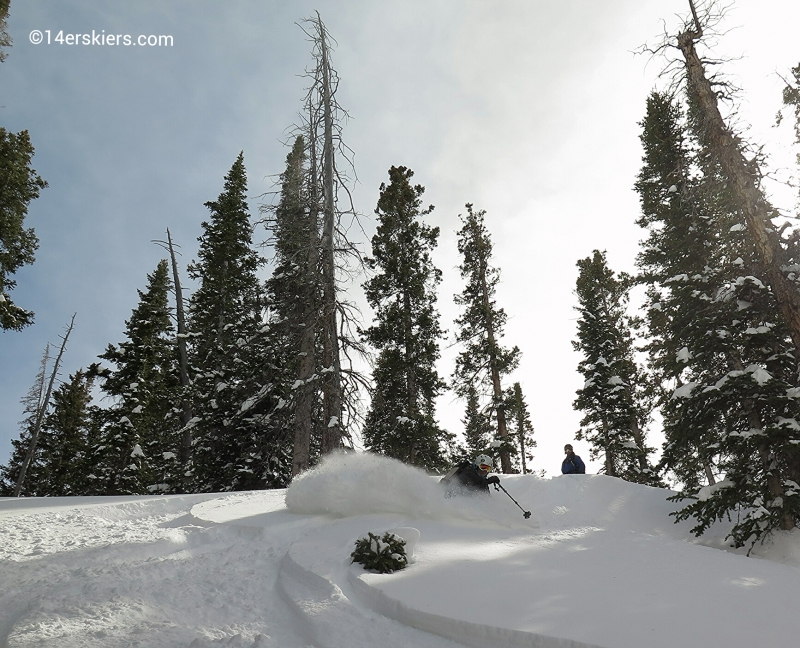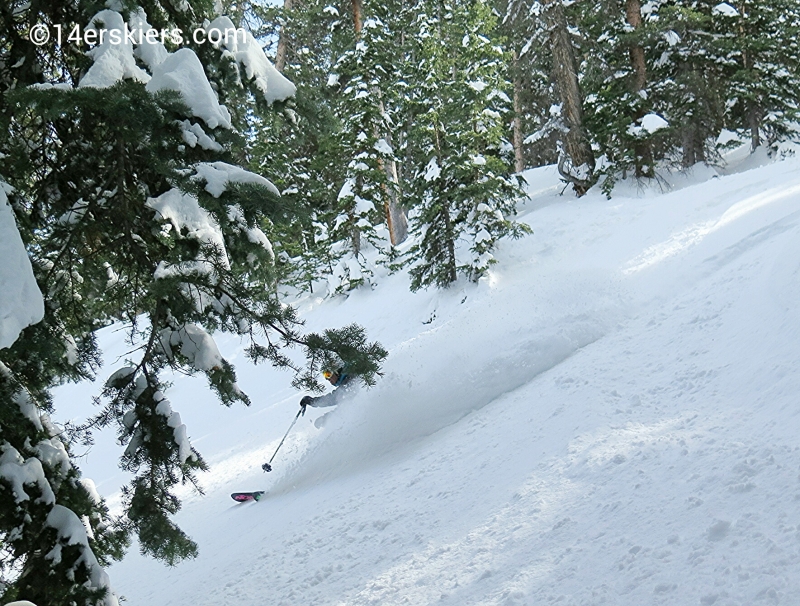 Mike.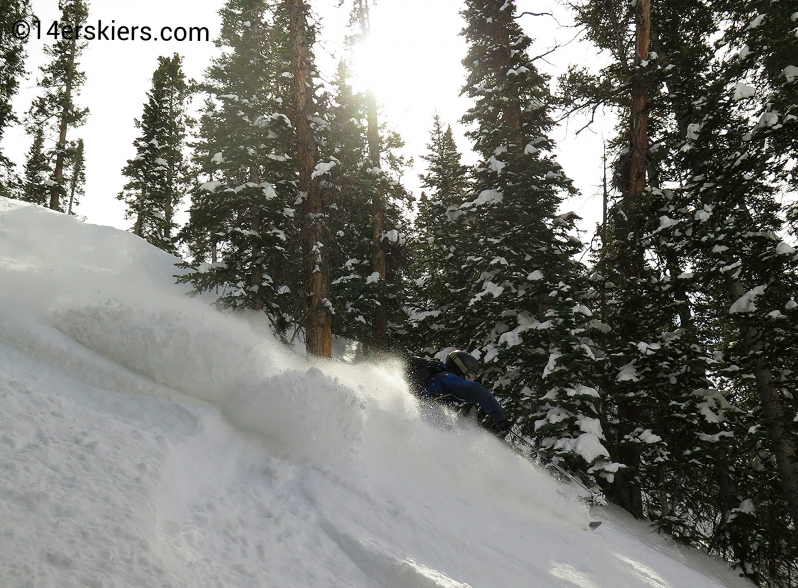 Purple towering behind Alex.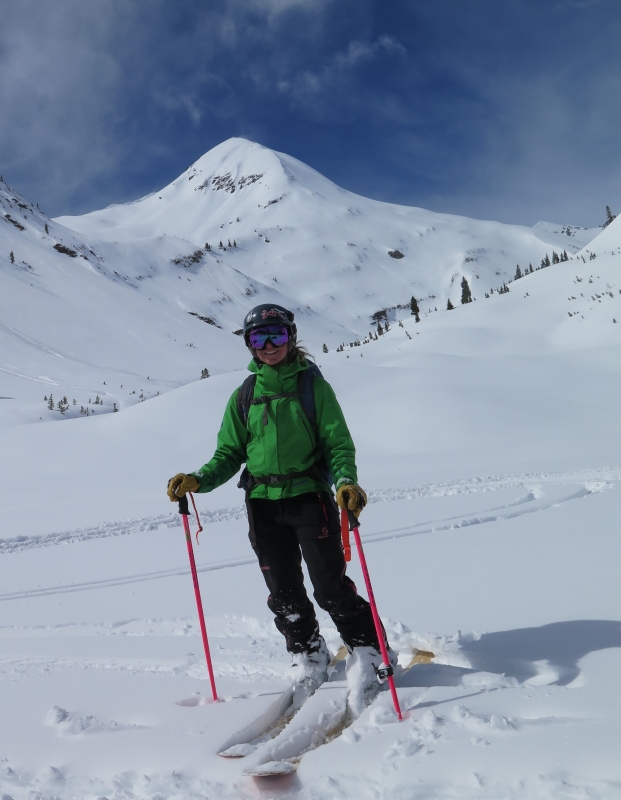 We ended our skiing a bit earlier than desired, due to the impending dying-snowmobile situation. We limped Susan's sled back to the trailhead, but it took considerable time. And still, we aren't sure if we can revive it.
So, there's the Susan's suffering snowmobile & trailer story. It's just a testament to what we backcountry skiers do sometimes to make it out there for a great day. It's a lesson in adversity, and perhaps also stupidity. But, hey, if the skiing's good, why not? 🙂
Aside from skiing, biking, and all outdoorsy things,
Brittany Walker Konsella
also loves smiles and chocolate 🙂 Even though she excels at higher level math and chemistry, she still confuses left from right. Find out more about
Brittany
!
Latest posts by Brittany Walker Konsella (see all)