TR: Fall Riding at its Best (6 Oct 2013)
(Last Updated On: October 8, 2013)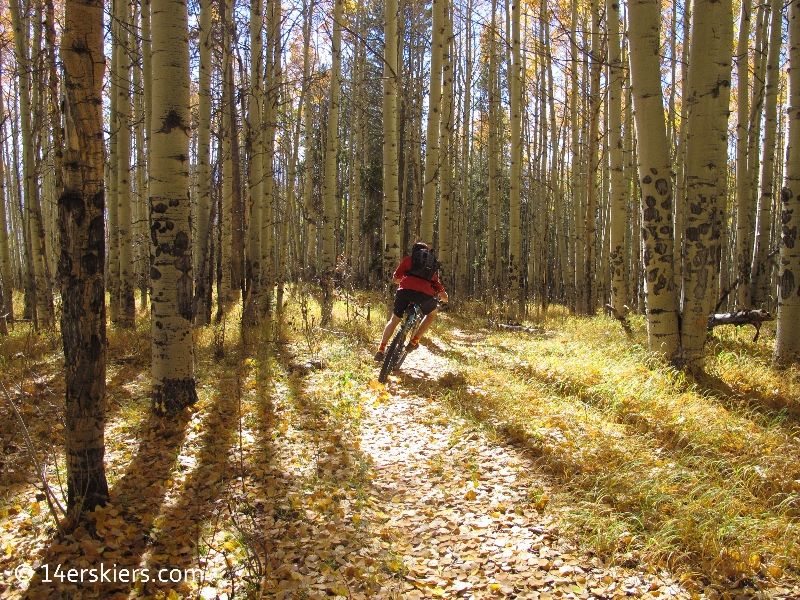 This is the ride I've been waiting for all fall. It usually happens in September, when the leaves are crisp and glowing gold. But, the fall that September is known for never happened. Those sunny September days hardly ever came.
This is the place I wanted to ride for my birthday. But, following a week of three snowstorms, riding in higher shaded terrain wasn't an option. Snow has left alpine trails for the most hardy of riders – those who don't mind muck and mud mixed with ice and cold. For me, I'm over the cold feet and numb hands that happen on such rides. I've done that one too many times. So, we opted to access this trail through a dirt road that connects to the singletrack.
The road was pretty.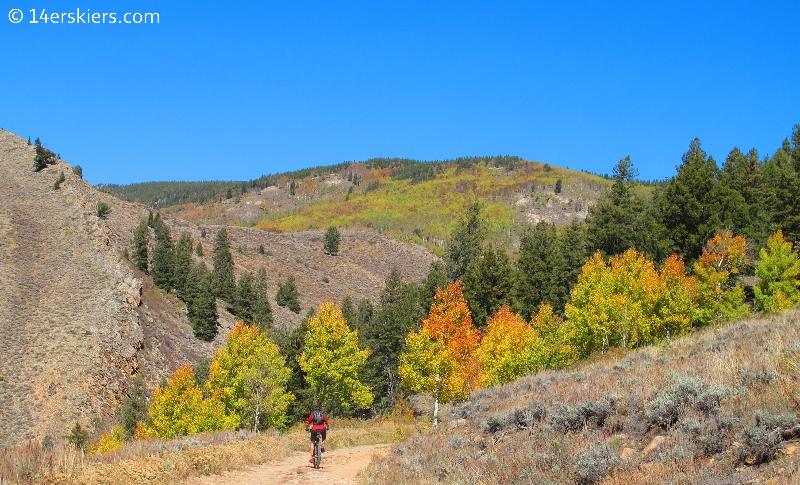 But it got steep. Relentlessly steep. It was the kind of steepness where we could just barely hold on and keep riding. And it was a sustained steepness. I got to the point where I stopped at every other water bar. Needless to say, the two miles of this steepness didn't go quickly.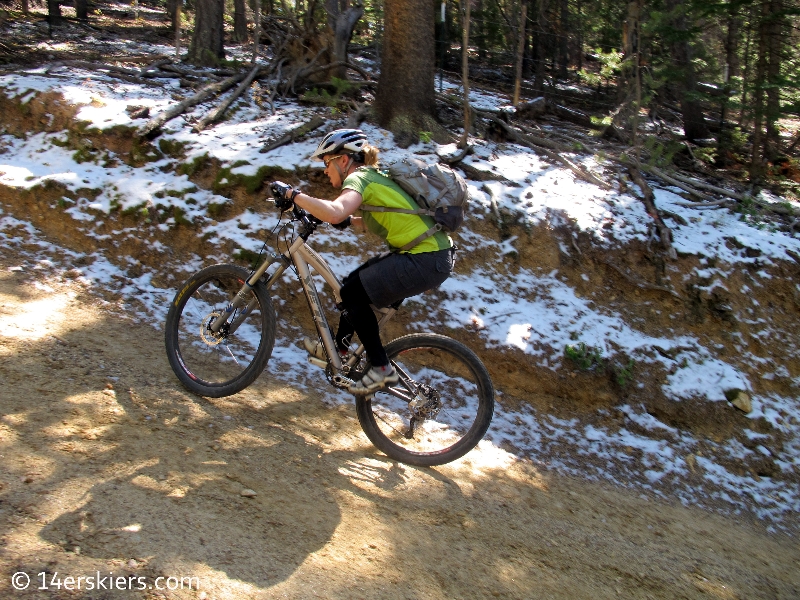 Thankfully, the scenery kept our minds off the pain.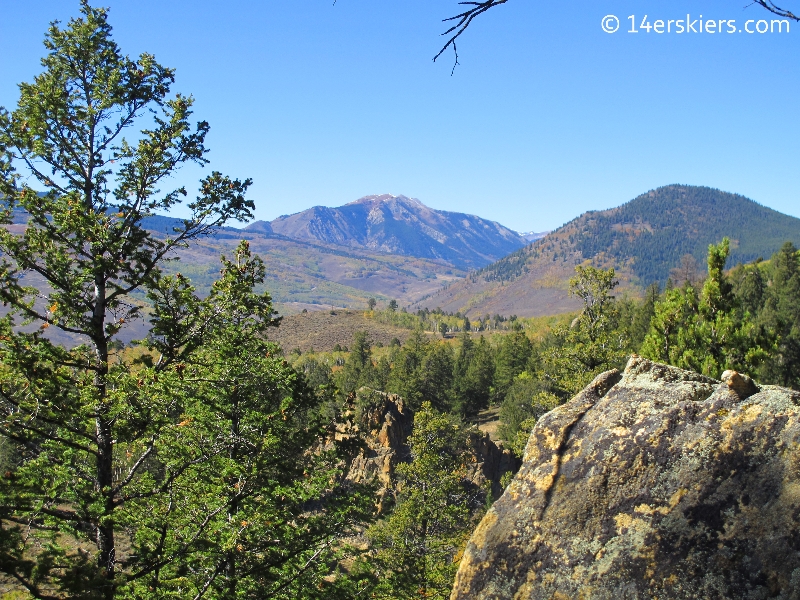 And it eventually got better. "Ahhhh, I can breathe again" 🙂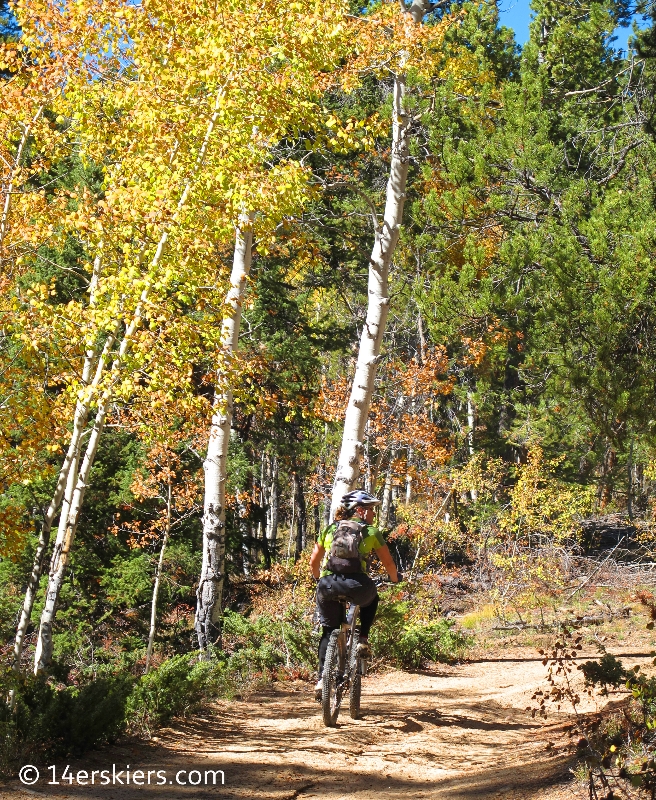 As we climbed higher, the temperatures dropped, we encountered some snow and ice.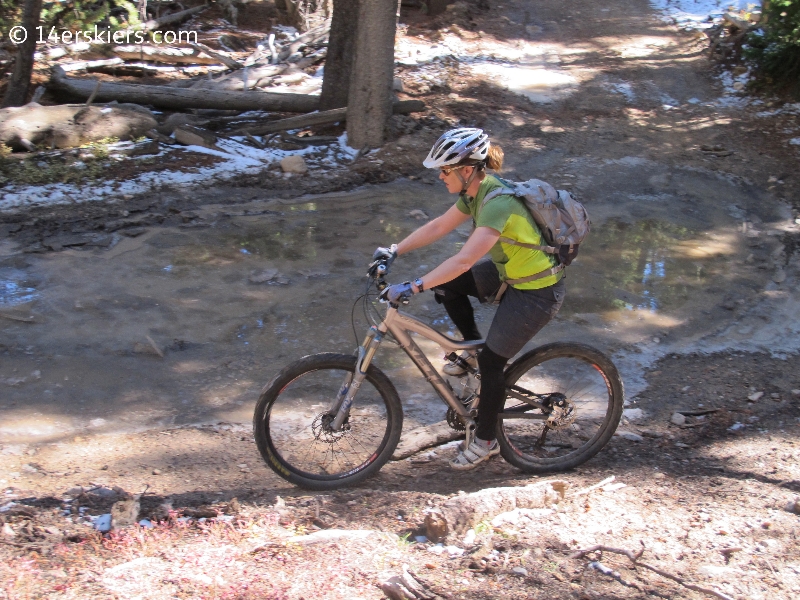 After a little bit of uphill on singletrack, the fun part came. Yes, there's a trail in there somewhere.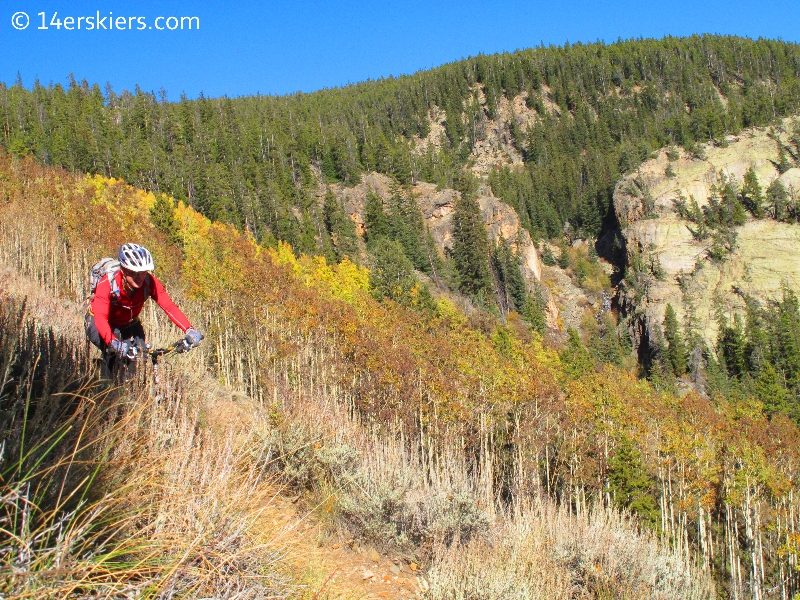 This is fall in Crested Butte.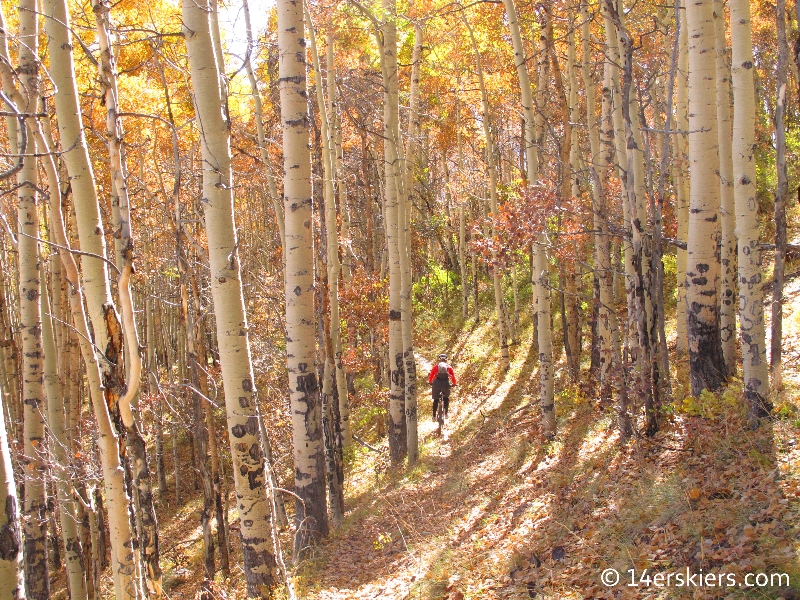 Frank speeds it up.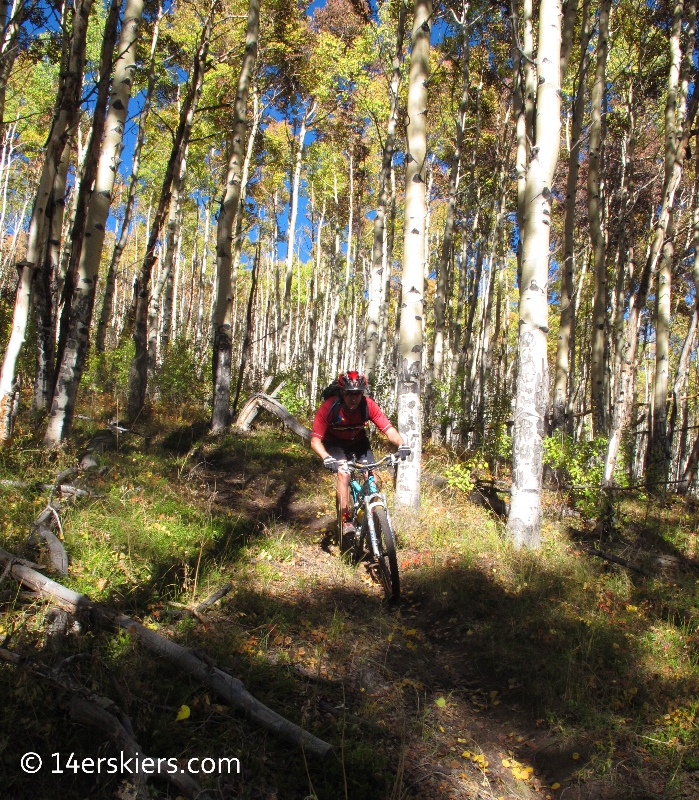 One of my favorite things ever – riding through billowing aspen leaves on a sunny September day. (Okay, it's October, but fall came late this year).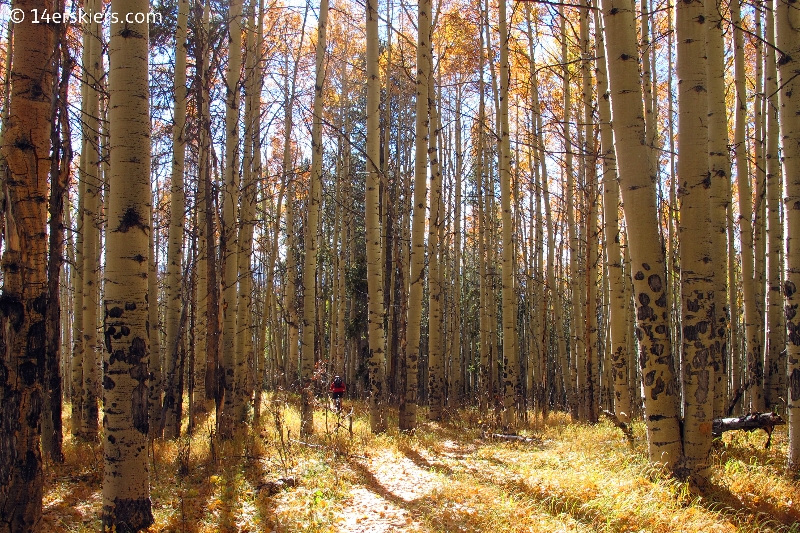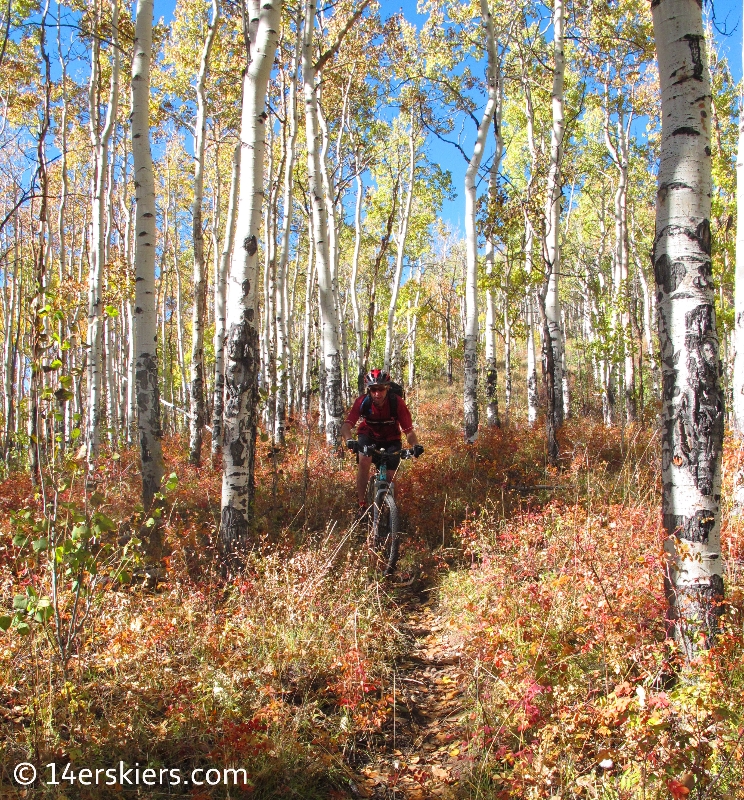 This fall has unusually red hues, adding a distinguishable tone to this season's palette.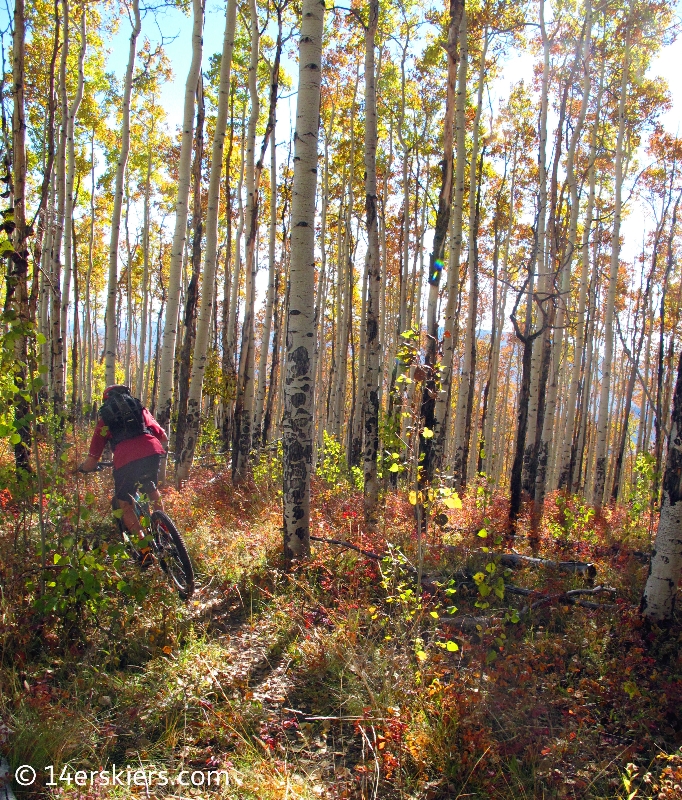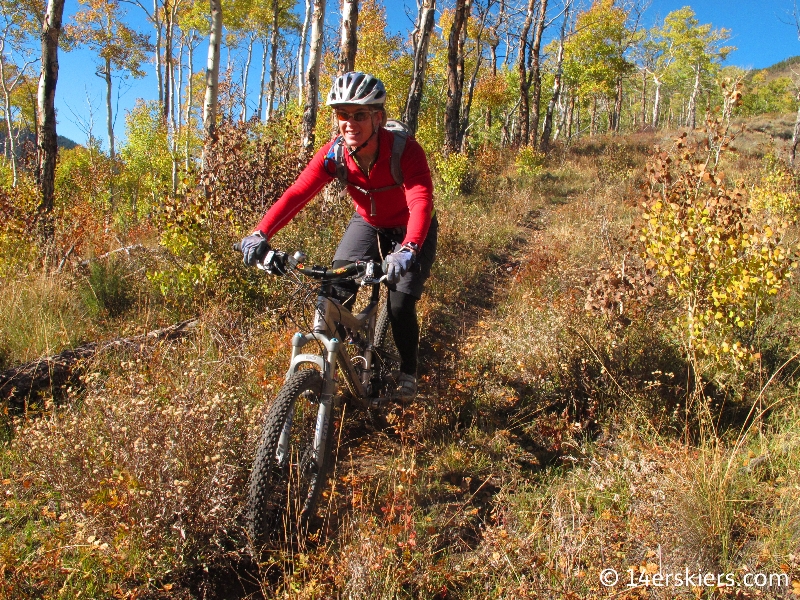 Lone Tree lookout was particularly beautiful.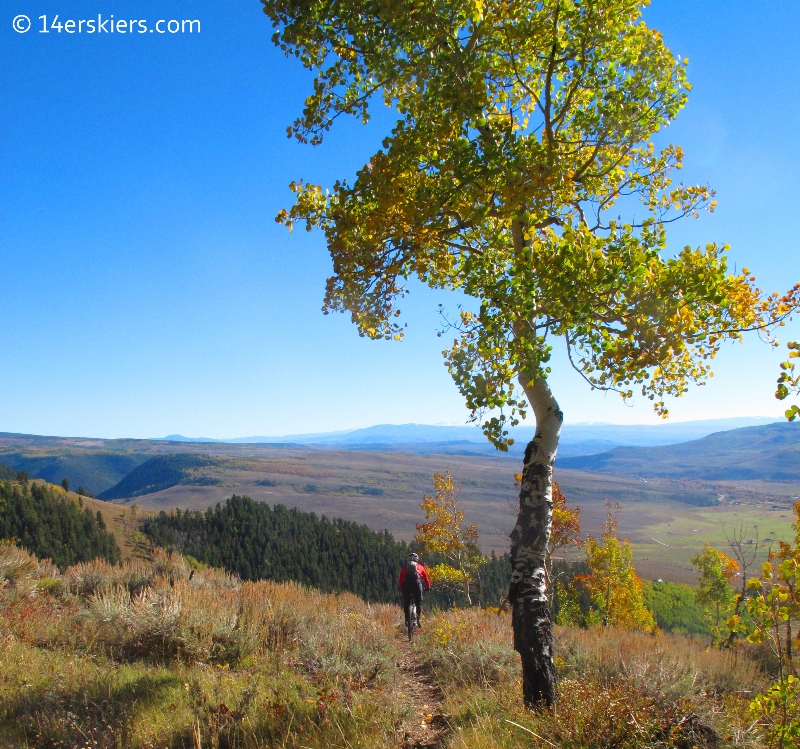 The stark sage was decorated with color.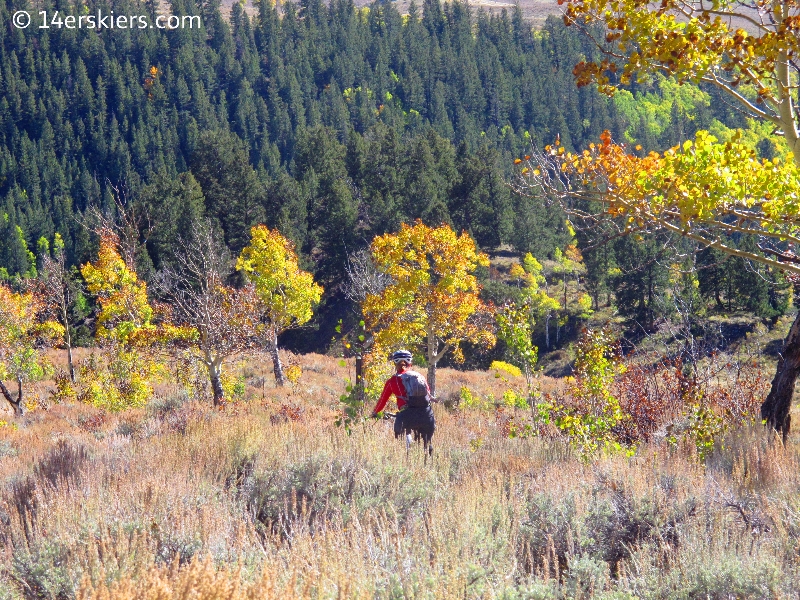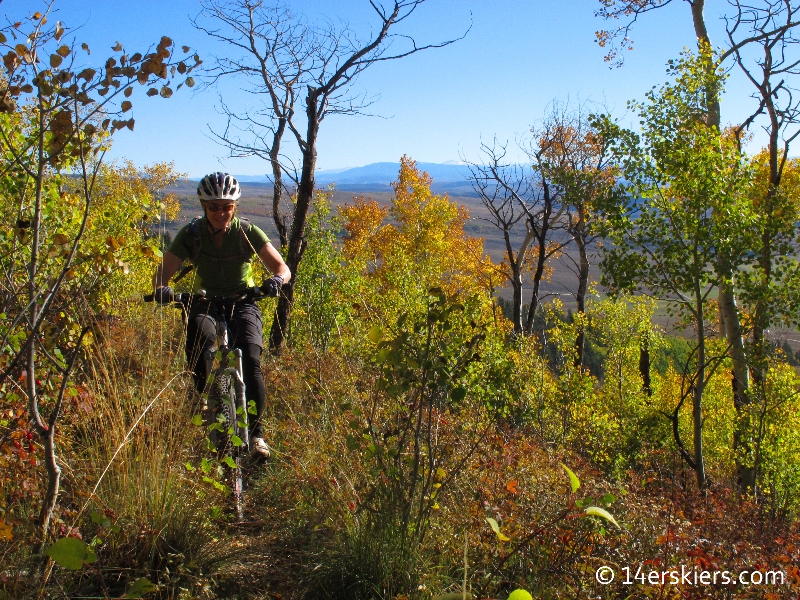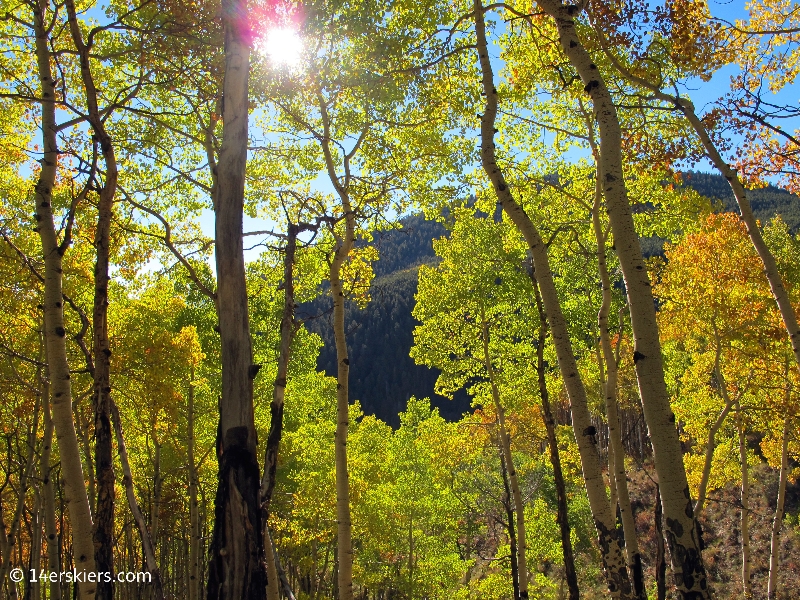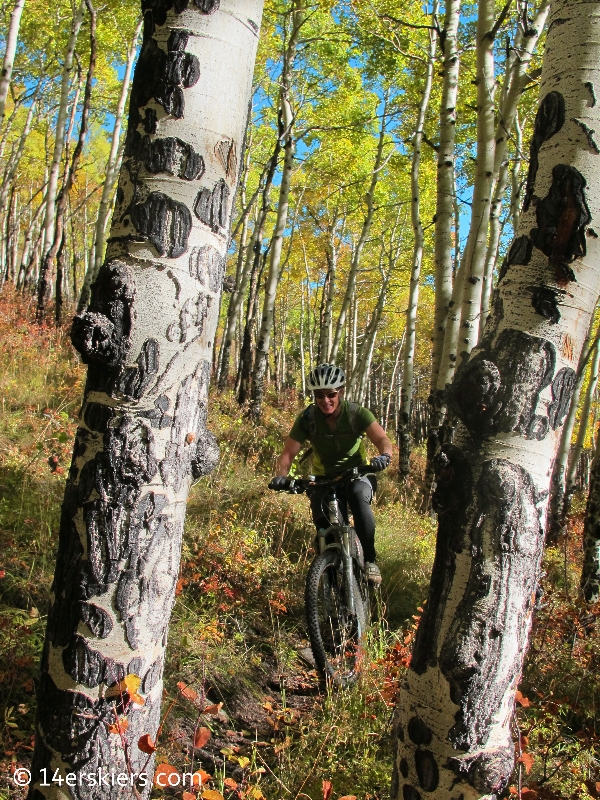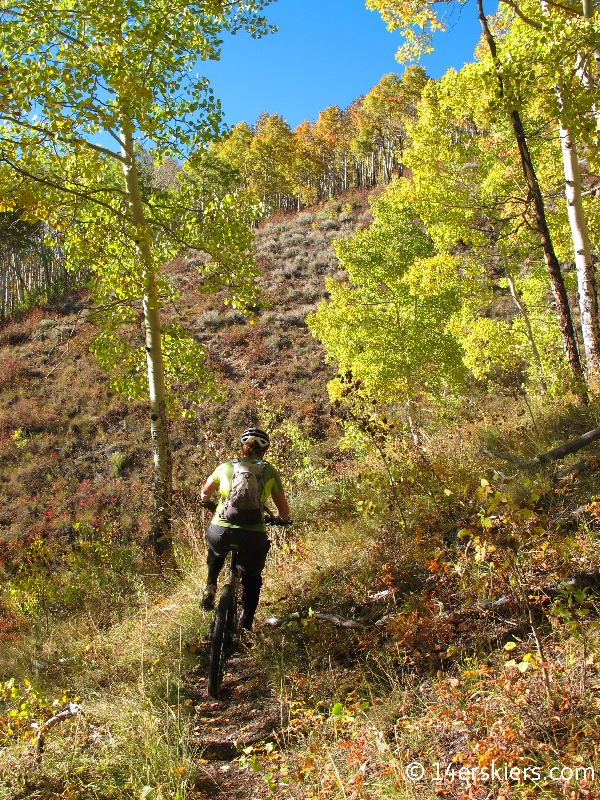 As the impending evening approached, we closed in in the end of our ride.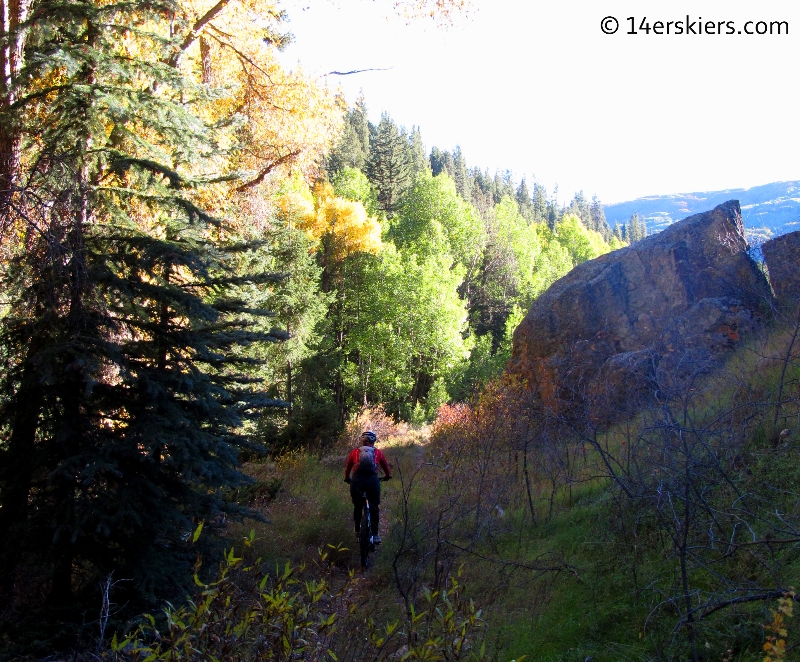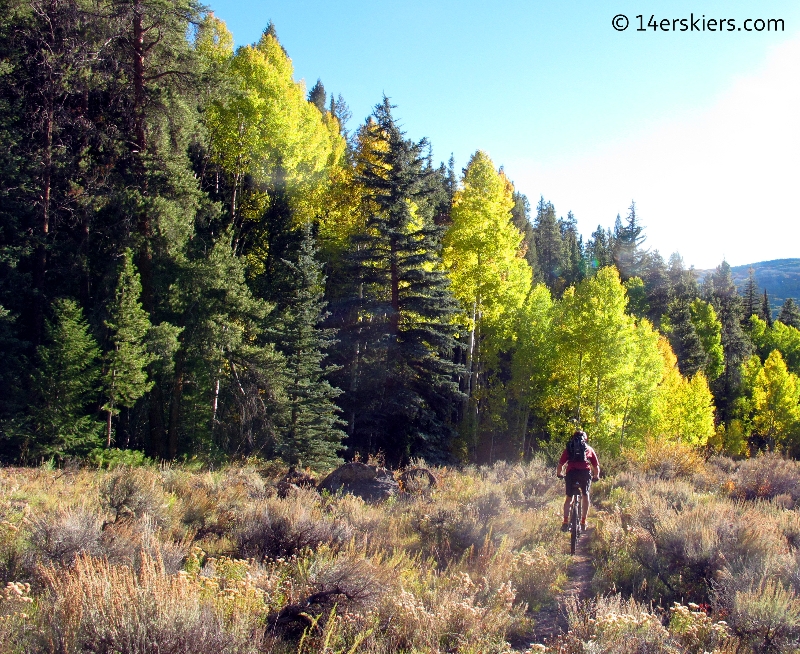 These mountains will never cease to amaze me. To live here and witness how they change daily, even hourly, is something that must be both experienced and felt. Even in "like" seasons the mountains change. From one fall to the next, the scenes are never quite the same, and this fall has been a rare one. But one thing's for certain – the riding in Crested Butte is best when the aspens begin to shed their leaves.
So, get out and enjoy the last best days of fall before the snow really begins to fly!
Aside from skiing, biking, and all outdoorsy things,
Brittany Walker Konsella
also loves smiles and chocolate 🙂 Even though she excels at higher level math and chemistry, she still confuses left from right. Find out more about
Brittany
!
Latest posts by Brittany Walker Konsella (see all)