Downhilling Wrap-up at CBMR
(Last Updated On: September 9, 2013)
They call them the Free Friday Twilight Rides. From 4:30 pm to 7 pm on Fridays during the summer, CBMR has been opening their Red Lady chair to anyone who wishes to ride it – for free. It's a downhiller's dream. (Not bad for hikers and disc golf, either)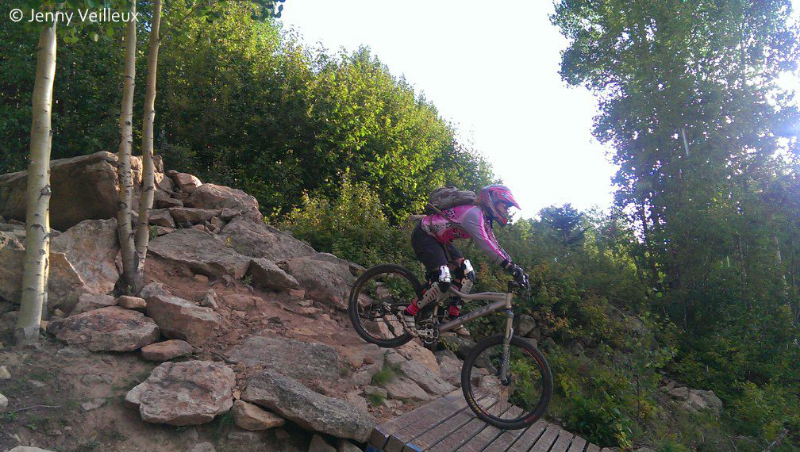 On top of racing mountain bikes on the XC scene, I dabbled in the sport of downhilling. I raced from time to time. I loved it, but it broke me. And my bike. One severely sprained wrist, another UCL (ligament) repair, and a few thousand dollars in bike parts later, I was contemplating why I competed in this sport. My decision to "retire" from downhilling was finalized when I decided to move to Crested Butte – where there were no downhill trails. I sold my bike to a short-haired red head and thought I'd never be tempted again.
Boy was I wrong. Enter the dilemna: CBMR finally got wise to the ways of the biking industry and has been in the process of building a plethora of trails since I've moved here. Some of the trails are cross-country-esque. Others are more downhill focused. ALL of them are good. And Friday evening lifts are free. I wish I'd never sold my downhill bike 🙂
Still, my Yeti 575 can take a beating, and has been able to hold up fairly well on the downhill trails, even in rock gardens like this: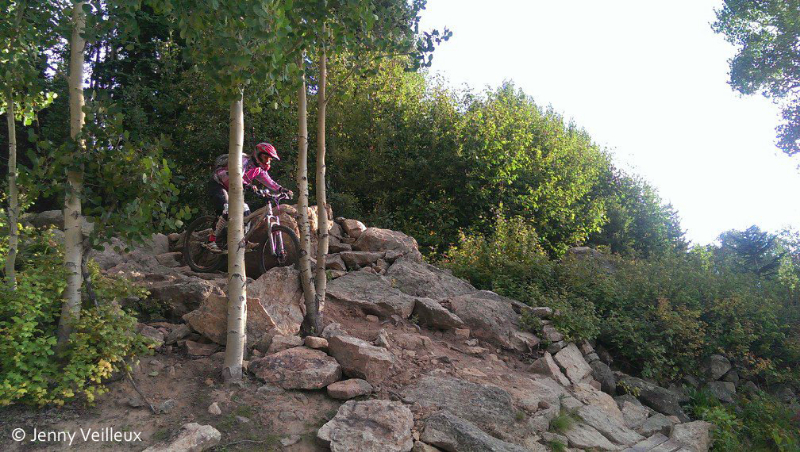 Pretty sure my smile says it all.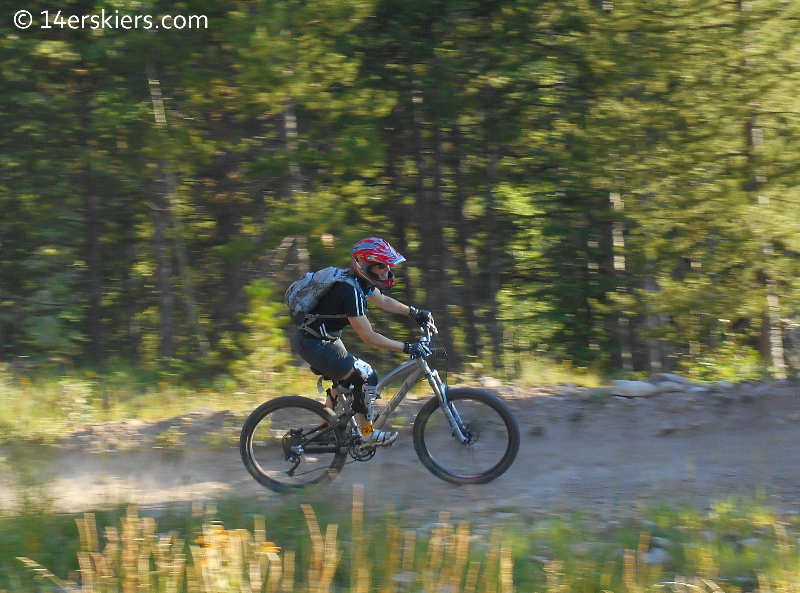 A little bit of air time never sucks.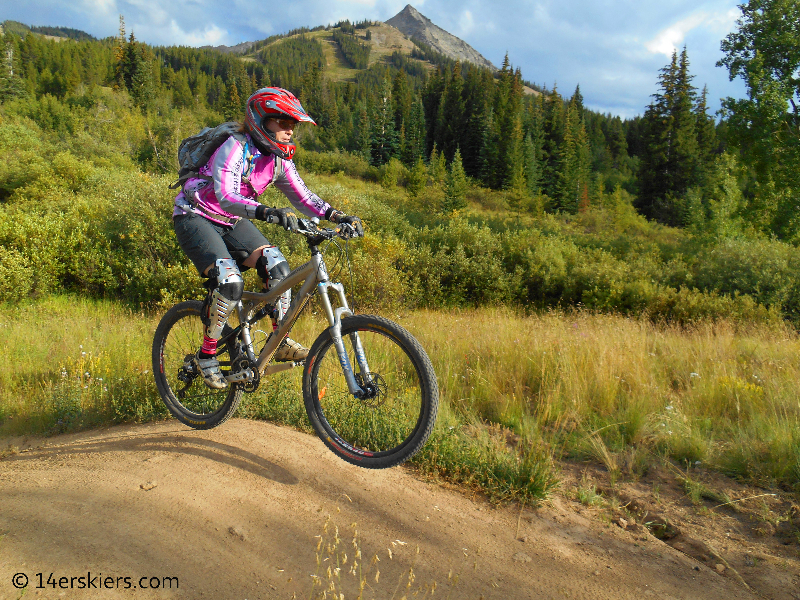 Jenny.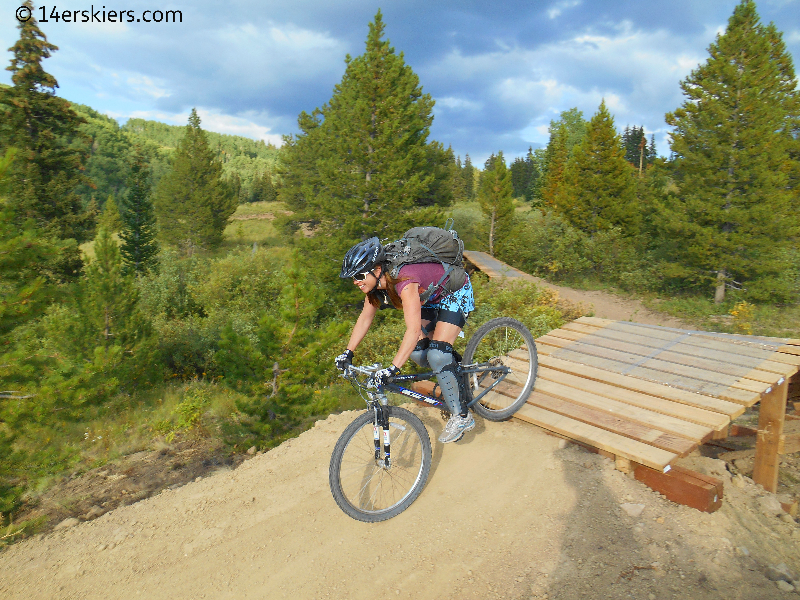 Shredding under the rainbow.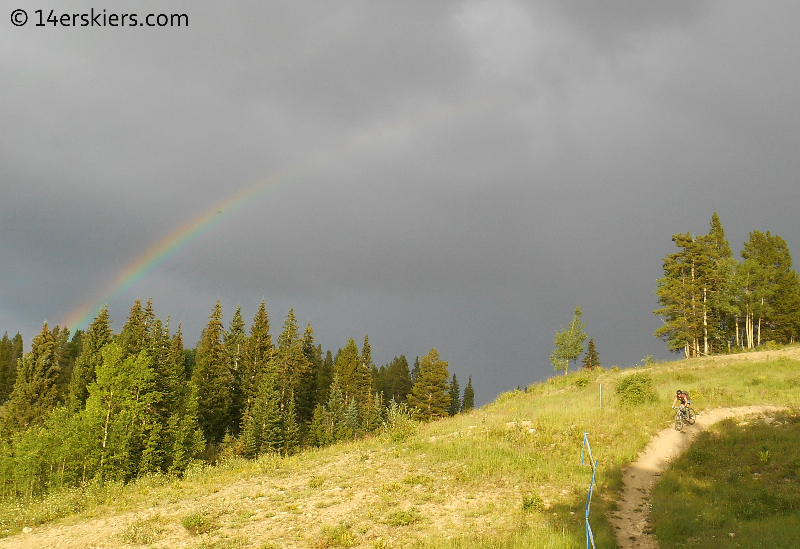 Susan.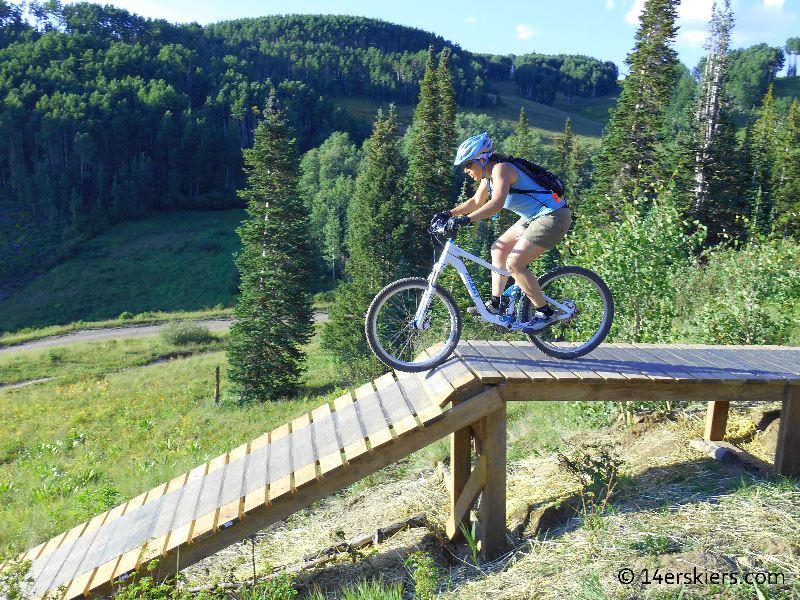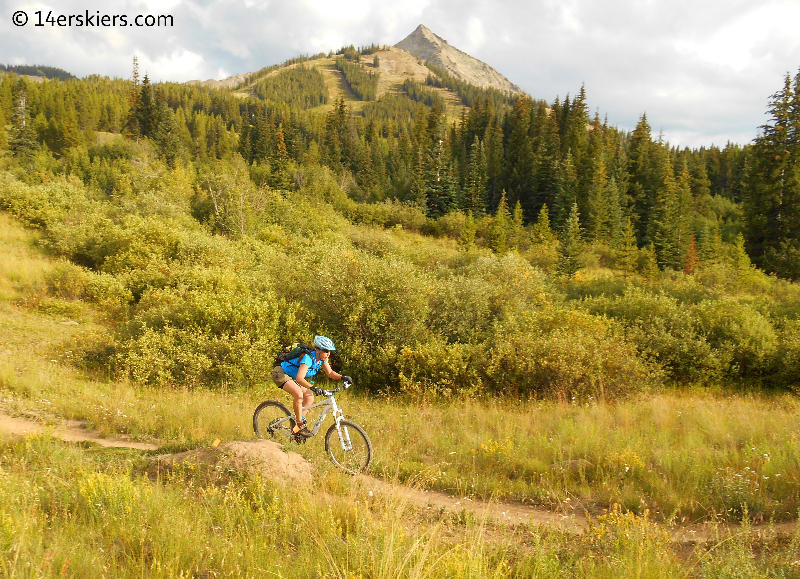 Frank.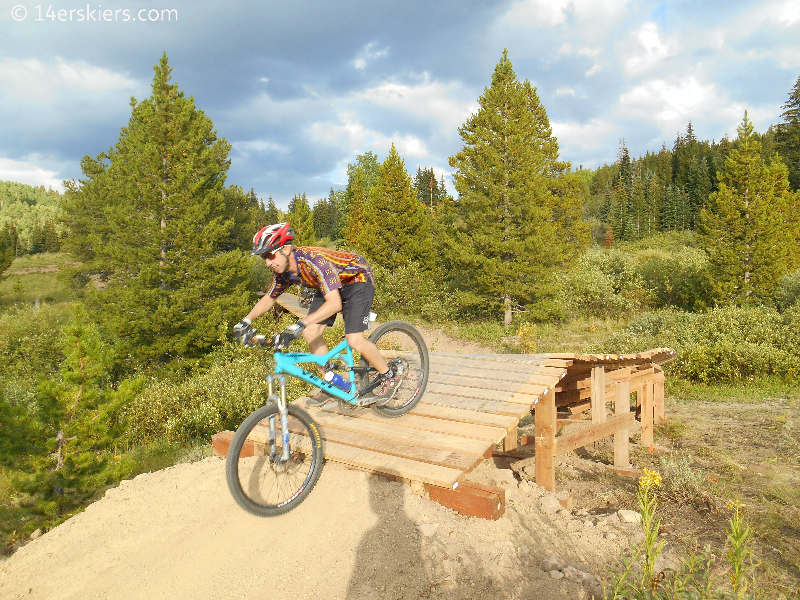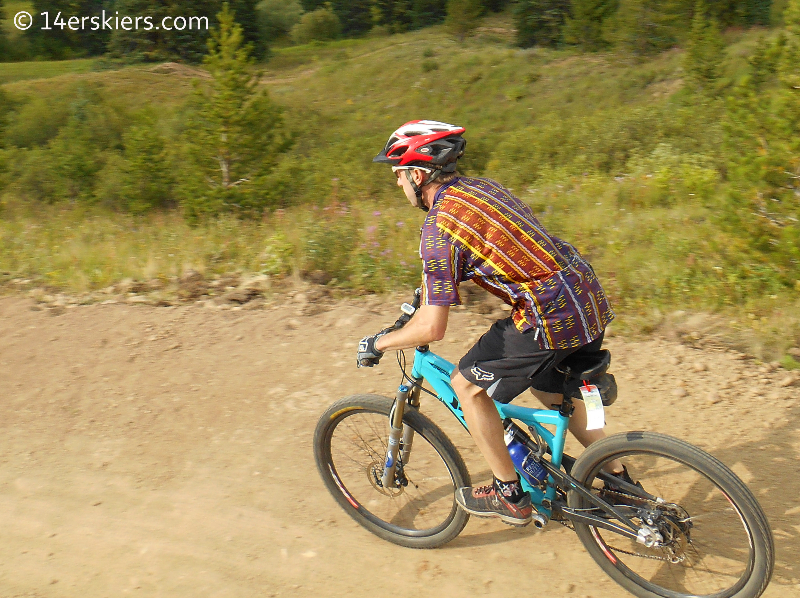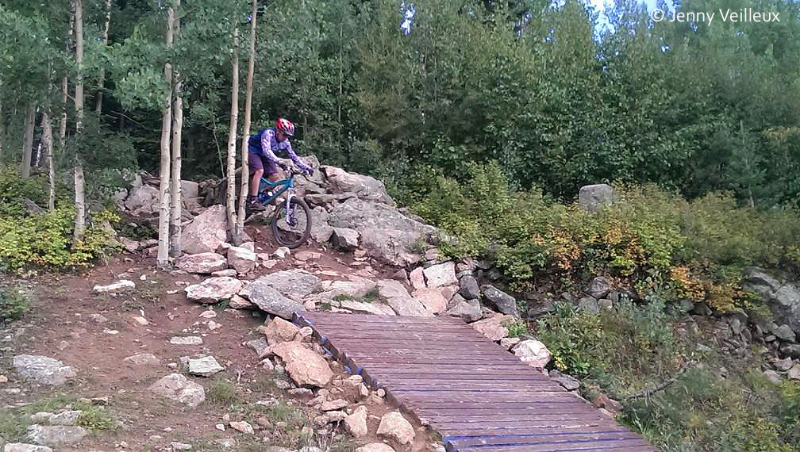 Riding into the sunset:)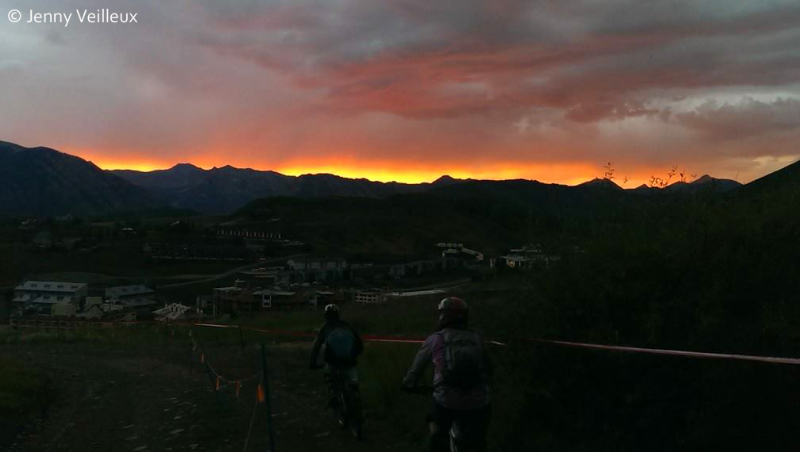 We've enjoyed several evenings this year of downhilling courtesy of CBMR. Although the Twilight Rides are now done for the season, we hope that next year CBMR follows suit with the same Free Friday Twilight Rides. We also hope that they continue with their sporty price of $15 tickets on Wednesday evenings. Because, as it turns out, my downhilling days aren't quite done 🙂
Aside from skiing, biking, and all outdoorsy things,
Brittany Walker Konsella
also loves smiles and chocolate 🙂 Even though she excels at higher level math and chemistry, she still confuses left from right. Find out more about
Brittany
!
Latest posts by Brittany Walker Konsella (see all)