(Last Updated On: April 25, 2013)
A week after the ski area closes, the mass exodus starts. The streets are empty. Most of the restaurants are shut down. The hotel parking lots are devoid of cars. The locals are simply gone gone gone. It's spring break in Crested Butte.
While most Buttians seem to high-tail it to the desert or a beach, I prefer to stick around. It's nice to wander in the vacant places and spaces created by those who have abandoned the town.
But, something peculiar happened this year. When the lifts stopped spinning the snow started plummeting from the sky. Those who remained in Crested Butte grumbled with disdain as they looked out their windows every morning to see a fresh coat of white on the ground, wishing they could trade their skis for a bike… Except for a few, like me, who are actually skiers who like to ski in this beautiful ski town of ours. Admittedly, I was not ready for winter to leave.
So, I enjoyed my week of spring break skiing my heart out, milking some of the best snows of the season and some of the best lines too. The result you have seen in many of the last week's trip reports, as well as the pictures below.
Grete.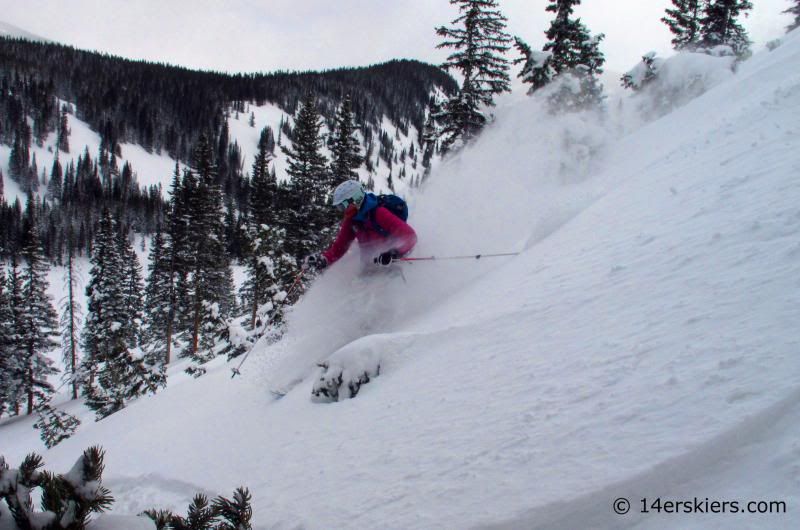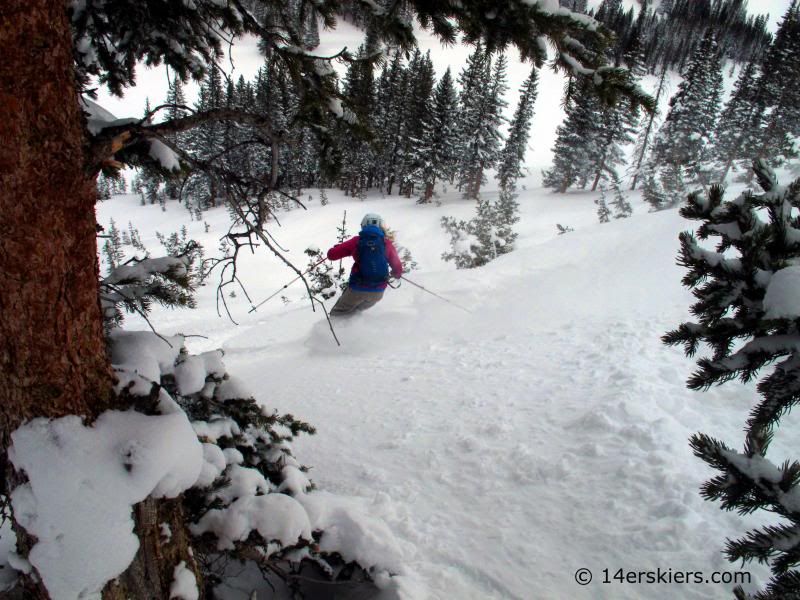 Pete.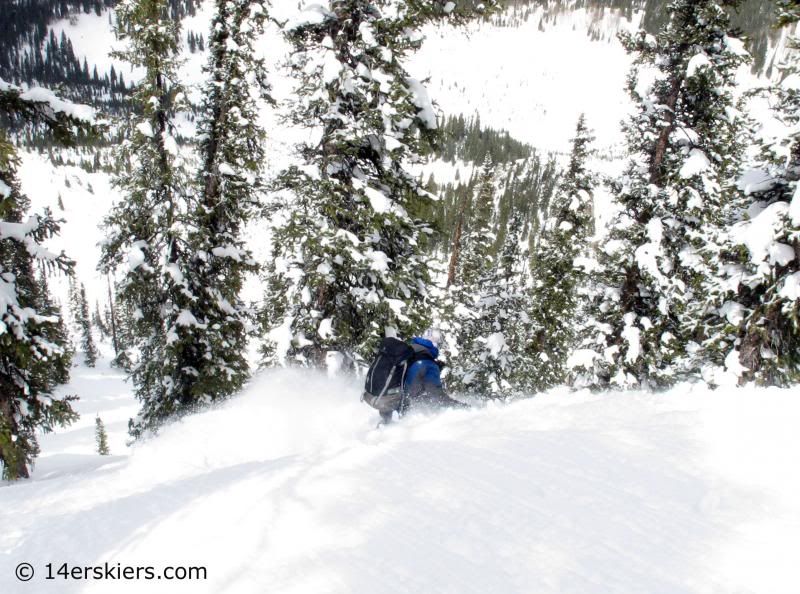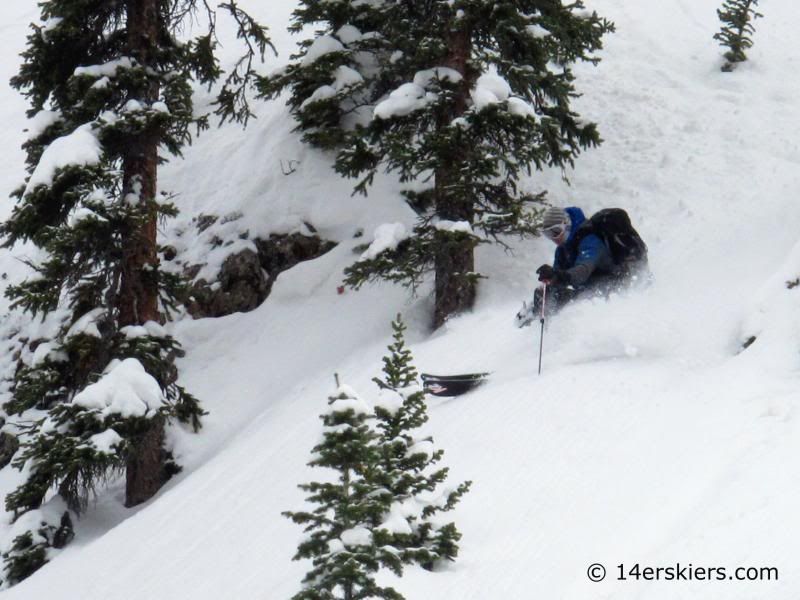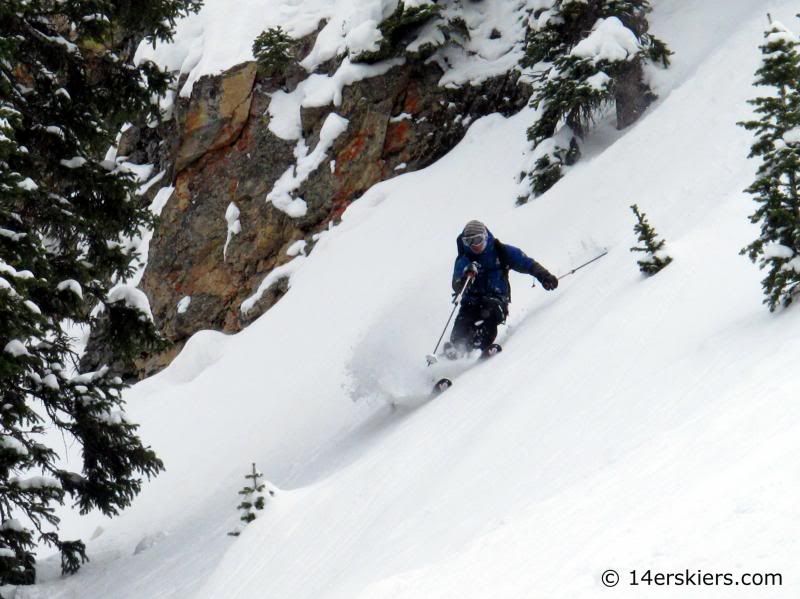 Frank. You can't tell, but he's racing sluffs on either side in this photo.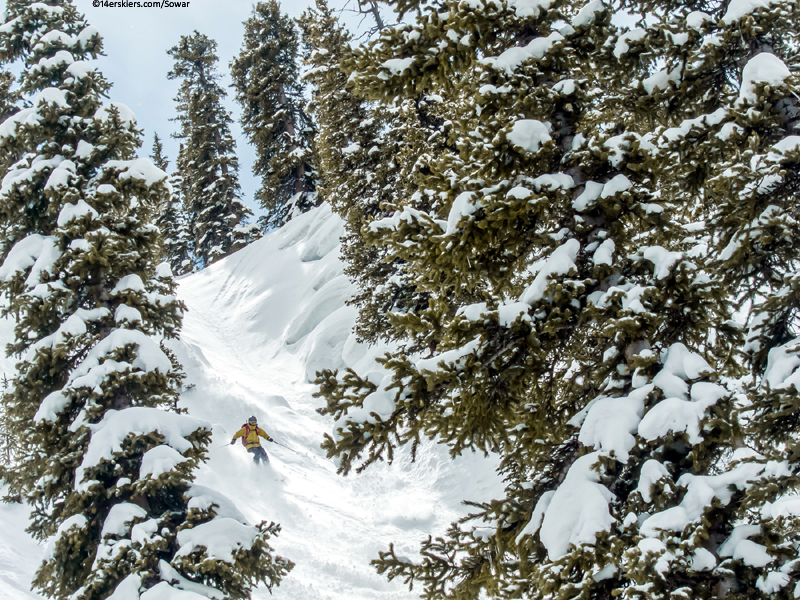 Me.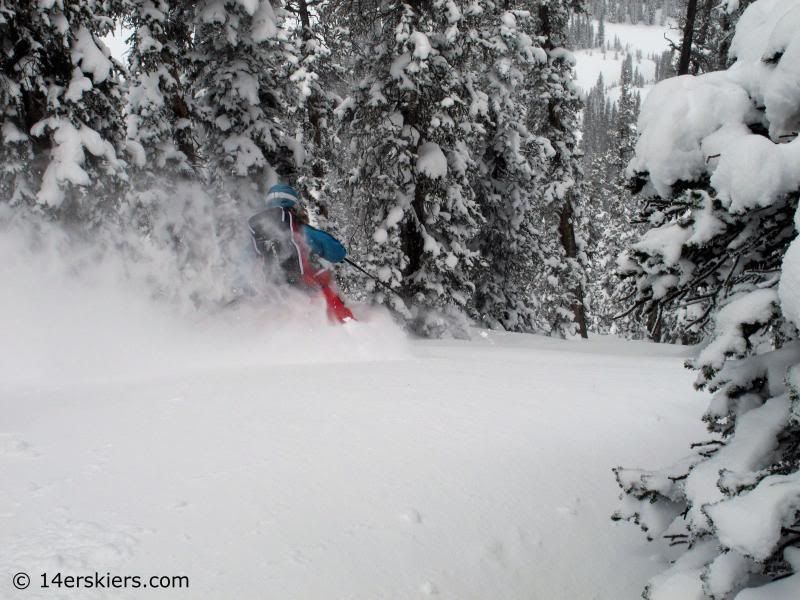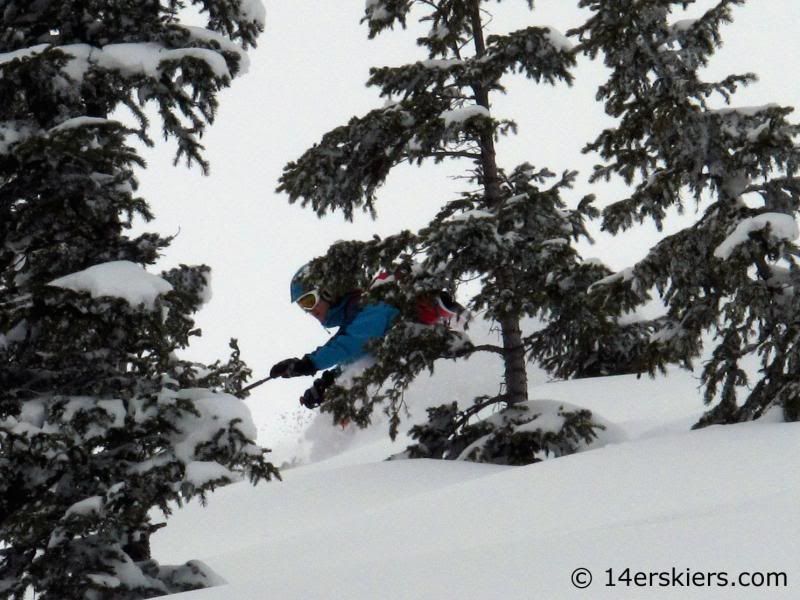 Frank.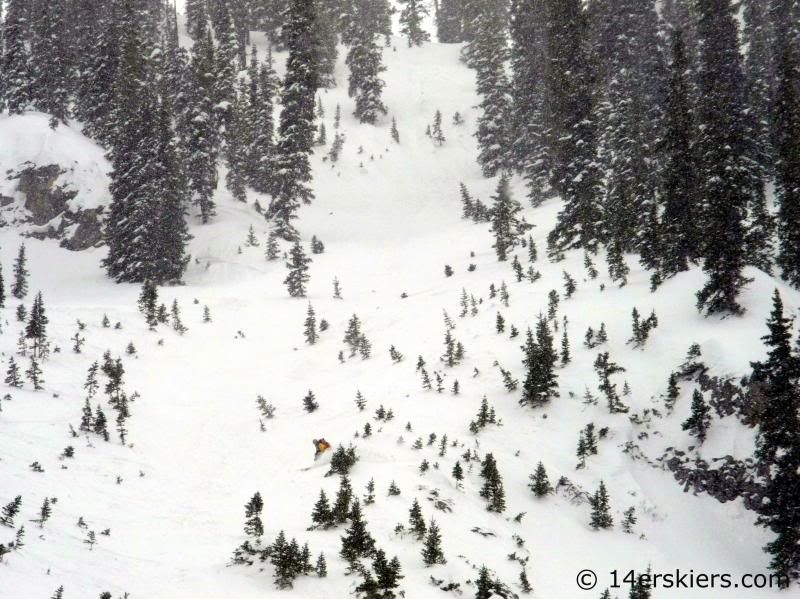 Andy.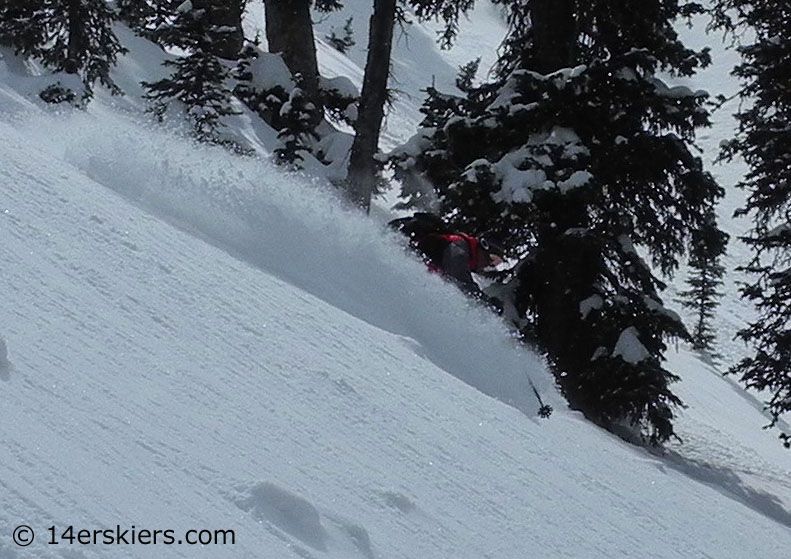 Now, as the cycle continues, our unsettled weather seems to have stabilized, and we are in a period of high pressure. It's splitter blue outside. Hopefully, this means it's big line time too!
Aside from skiing, biking, and all outdoorsy things,
Brittany Walker Konsella
also loves smiles and chocolate 🙂 Even though she excels at higher level math and chemistry, she still confuses left from right. Find out more about
Brittany
!
Latest posts by Brittany Walker Konsella (see all)