(Last Updated On: July 3, 2012)
We arrived in Anchorage at a little before 4 pm and after haggling with the rental car service to give us a car that had a fold-down for the back seat so we could put our skis in the car we were off on the road with a sketch-ball car with crappy tires, sliding our way around Anchorage. A quick stop at Costco lead to dinner with our friend Ralph. We didn't arrive to our friend Kellie's house in Girdwood until 10:30 pm, after midnight Colorado time. Having been awake since 3:30 in the morning, the last thing I wanted to do was go backcountry skiing. But, our friend Colin wanted to show us the goods. The goods were worth it.
The day started off sunny by Alaska standards.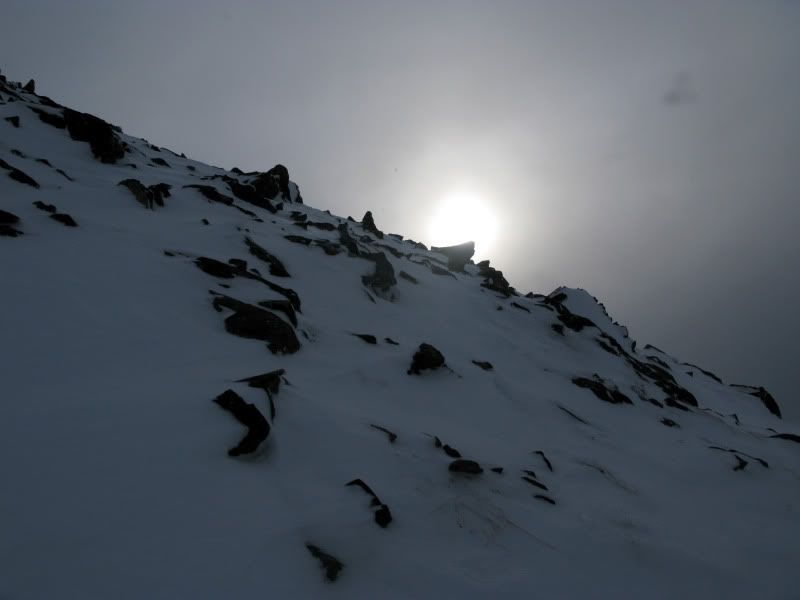 And we had a 4000-foot objective, as shown in this picture behind Colin, Frank, and the other Colin.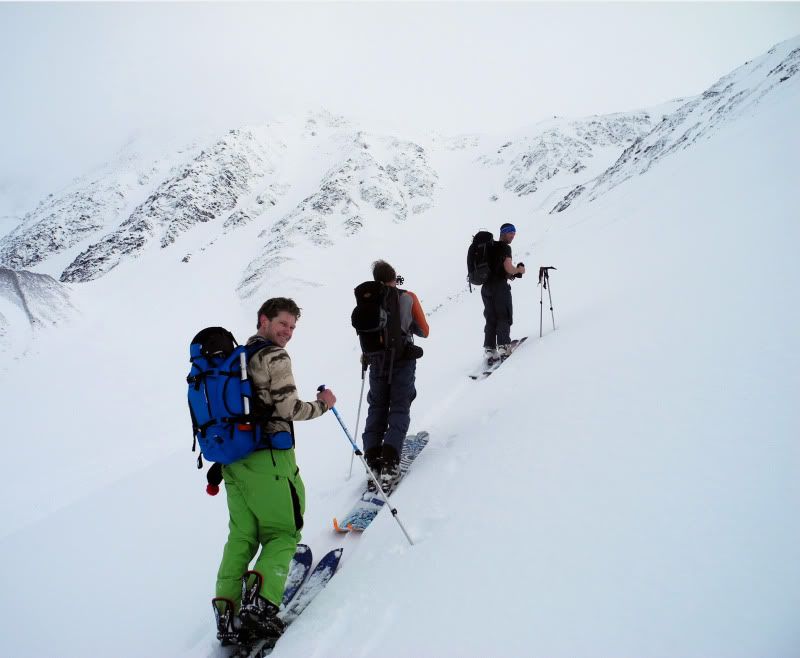 Alaskan mountains make Coloradan peaks look miniscule.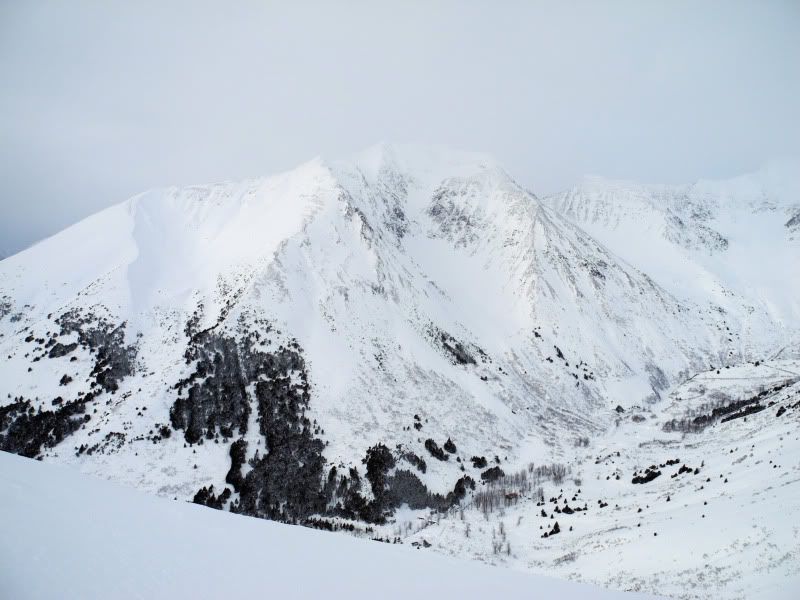 Colin, leading the way up the ridge.

But, then the snow and clouds started moving in, quickly hindering our visibility. So, we dropped the intended goal and went for Plan B- well worth the effort. Me skiing.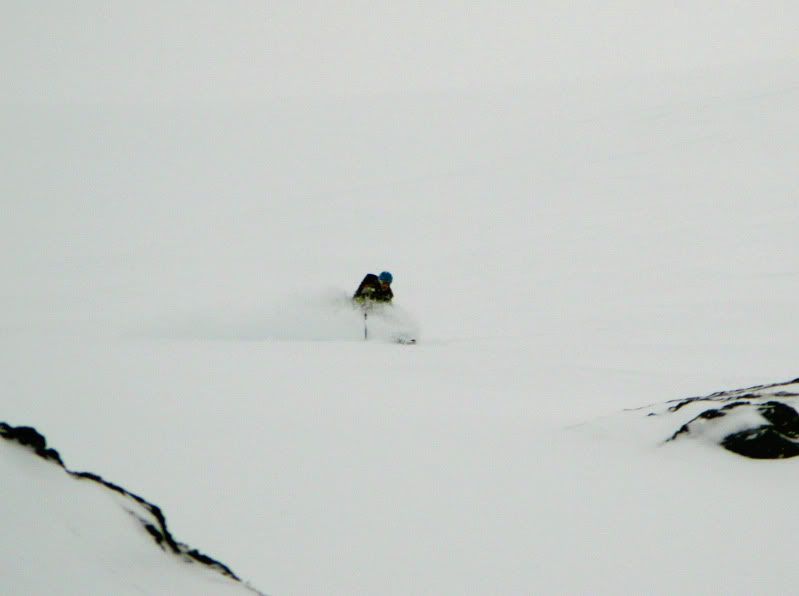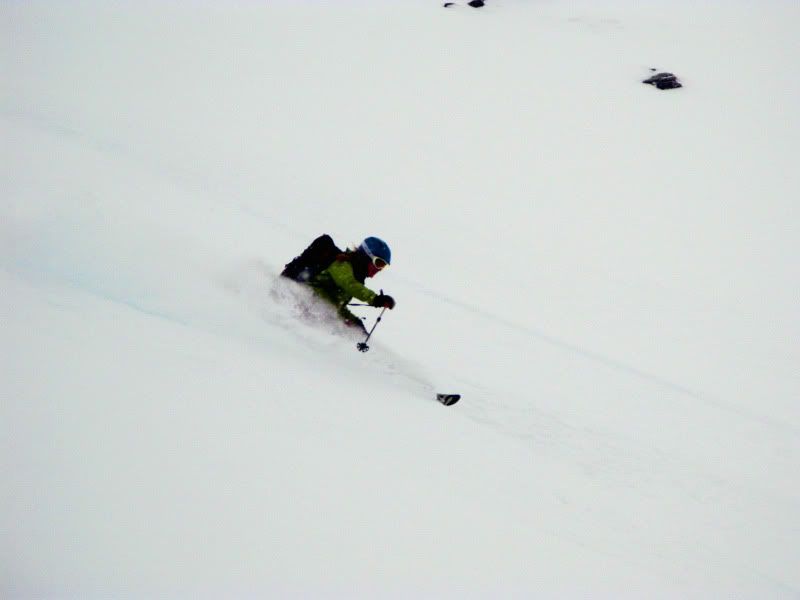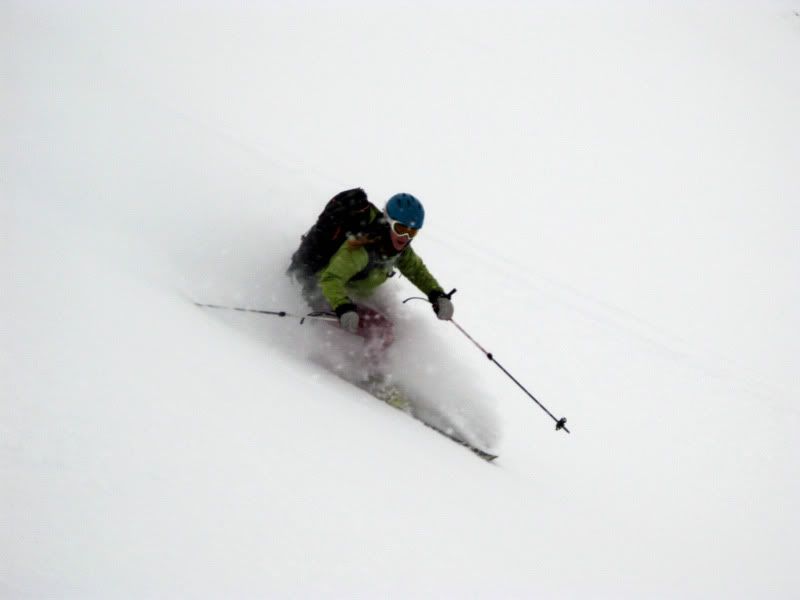 Colin.

The other Colin.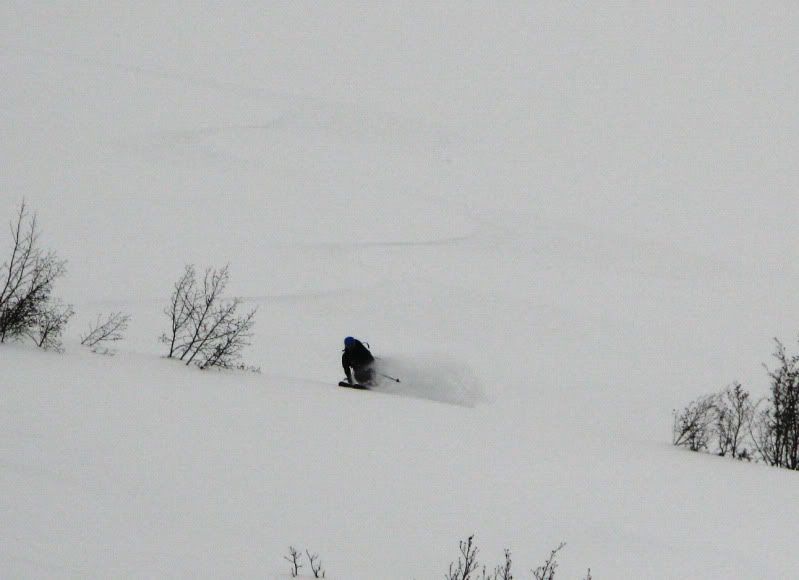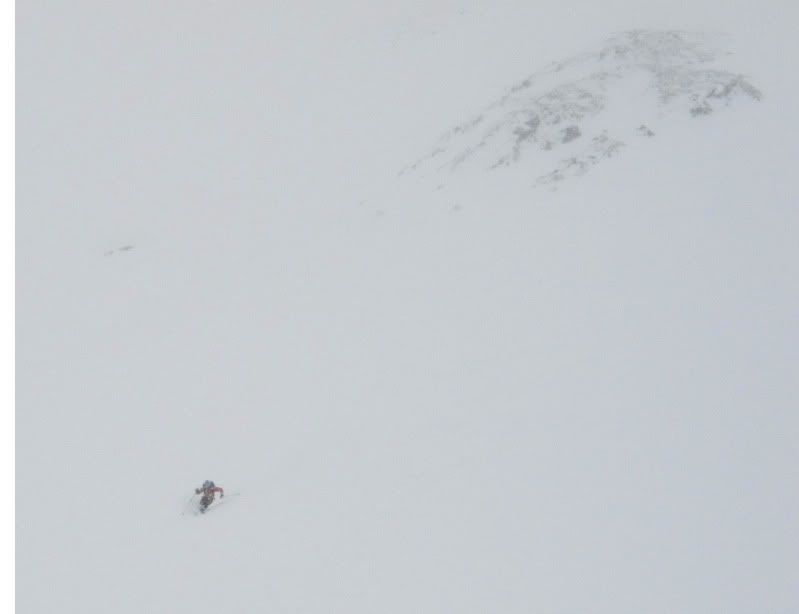 Frank.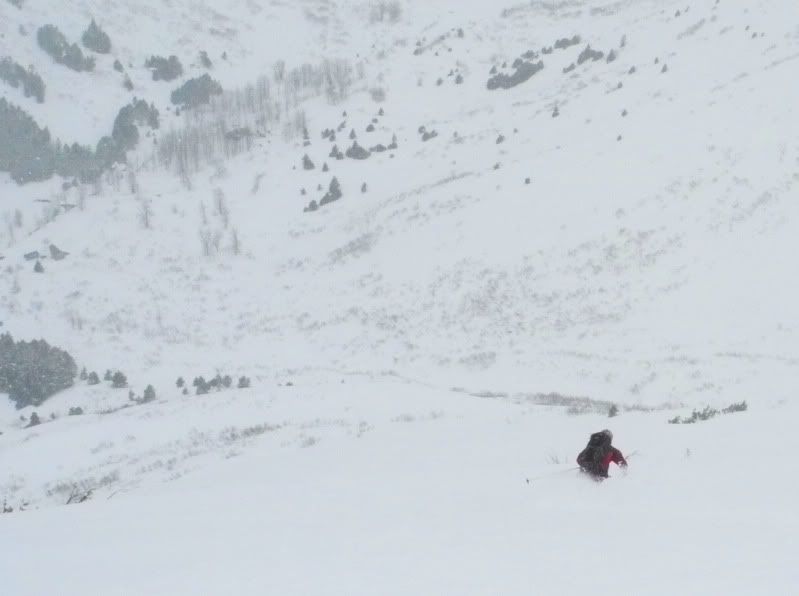 After a 3000+ foot run of the best backcountry skiing we've experienced since June, we still wanted more. So, we headed across the valley for some more goods.

Me.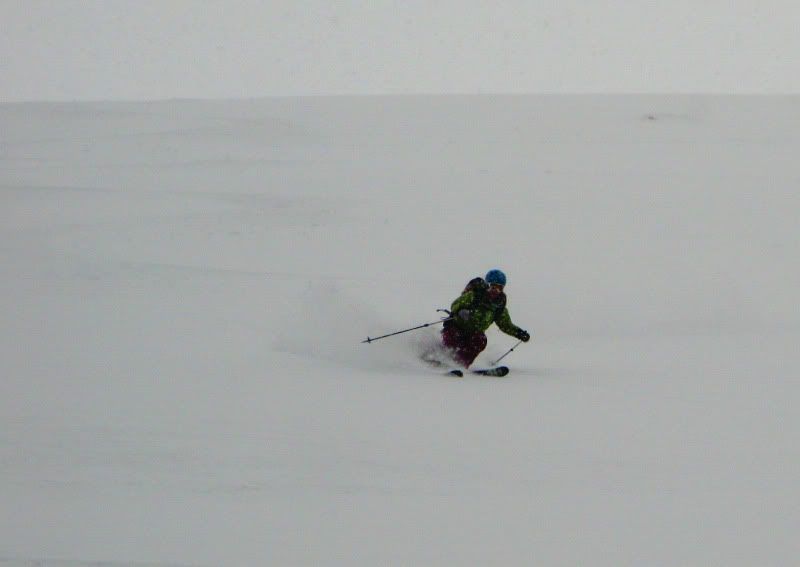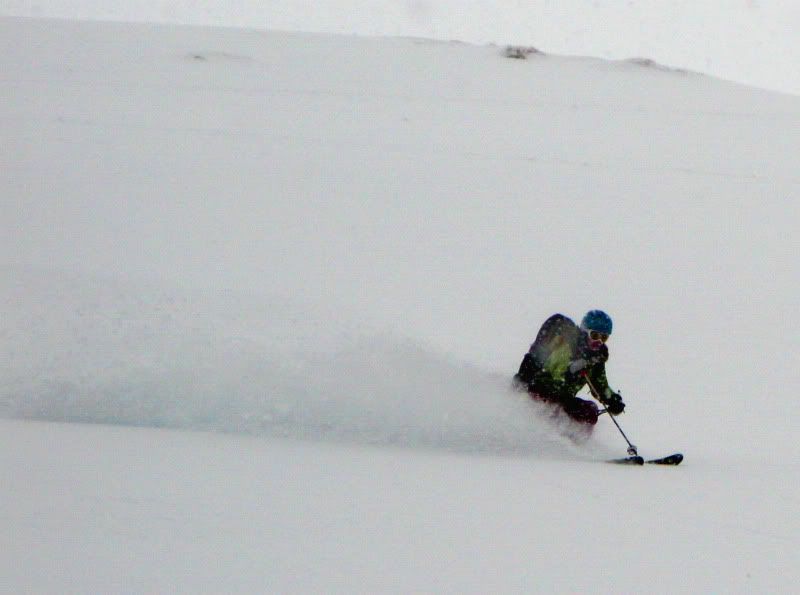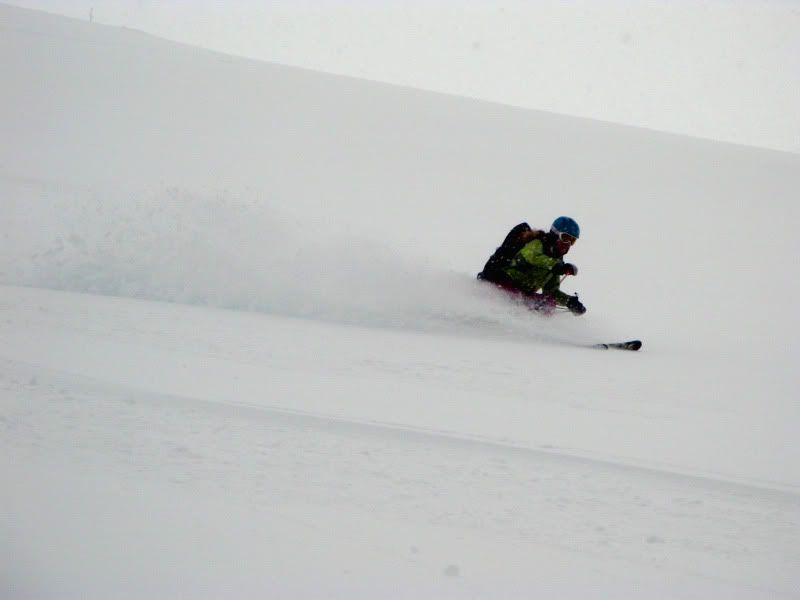 Colin.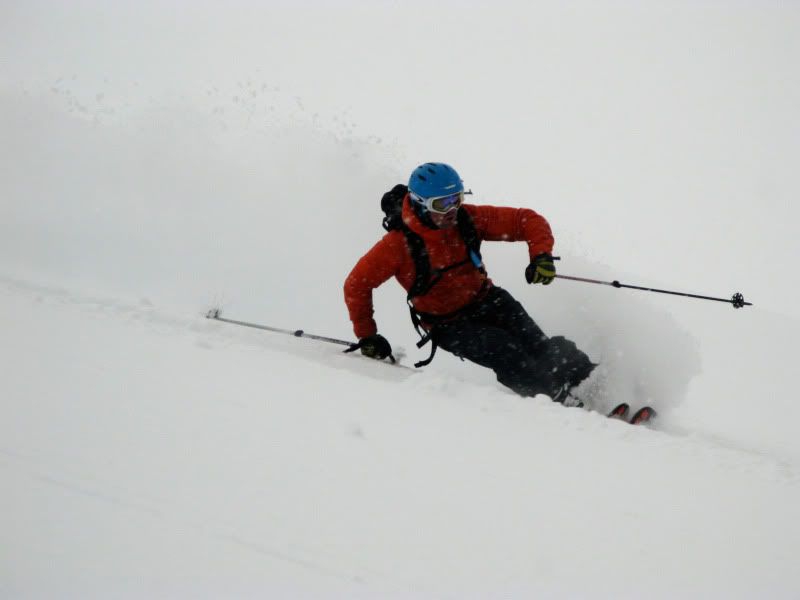 We were entertained by this nearly entirely buried car on the road.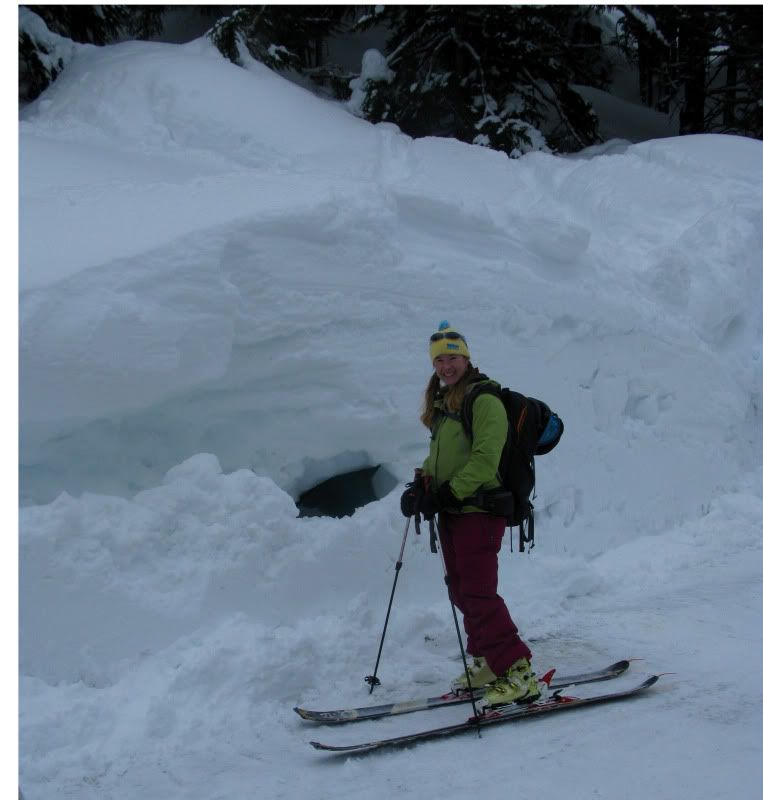 Tired after our travels and satisfied after 5500'+ vertical of backcountry skiing for the day, we relished in powder dreams. Needless to say, we went to sleep with smiles on our faces. Many thanks to Colin and Colin for showing us around!
Aside from skiing, biking, and all outdoorsy things,
Brittany Walker Konsella
also loves smiles and chocolate 🙂 Even though she excels at higher level math and chemistry, she still confuses left from right. Find out more about
Brittany
!
Latest posts by Brittany Walker Konsella (see all)