TR: Blue skies and and warm highs
(Last Updated On: January 20, 2012)
A week ago we were in the middle of a high pressure following a snow storm that dumped the first significant amount of snow we'd seen in over a month. Unfortunately, that same snow storm left us with wind that scoured our peaks. I headed out with my friends Mike, Rachel, and Grete, sticking to terrain below treeline, hoping to find decent snow in the sheltered trees.
As we skinned up, the windscouring was evident everywhere. And even though temperatures were forecasted in 20's, it felt much warmer, as we all stripped down to our thermal layers.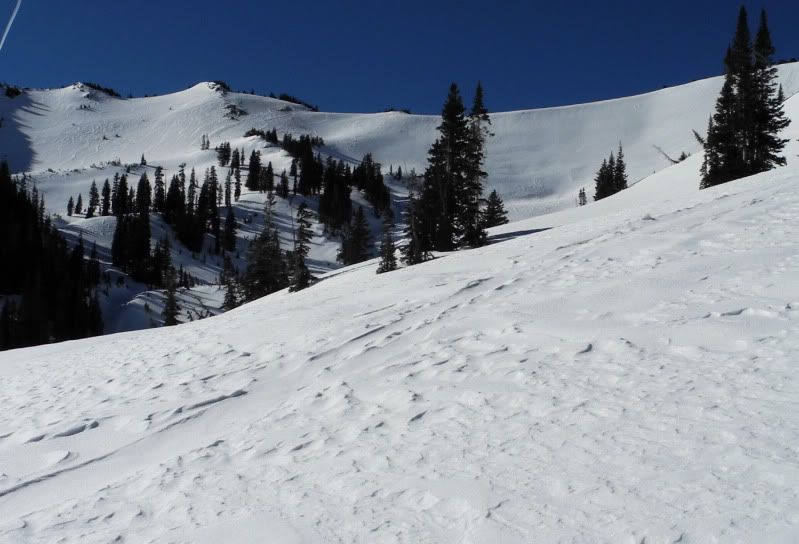 Mike dropped in first.

Though the snow was certainly wind-affected, we did find some good turns. However, our turns were most abruptly interrupted when we hit old frozen tracks beneath the new snow.
Grete.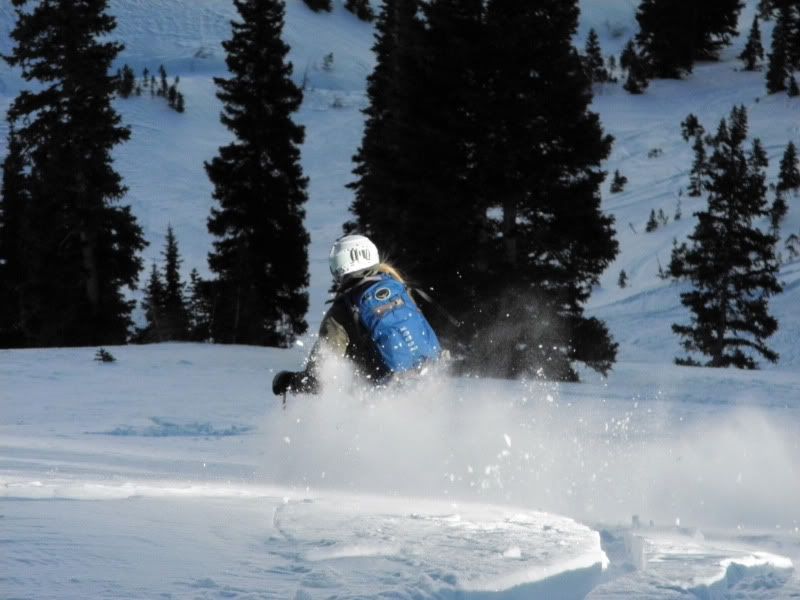 Rachel.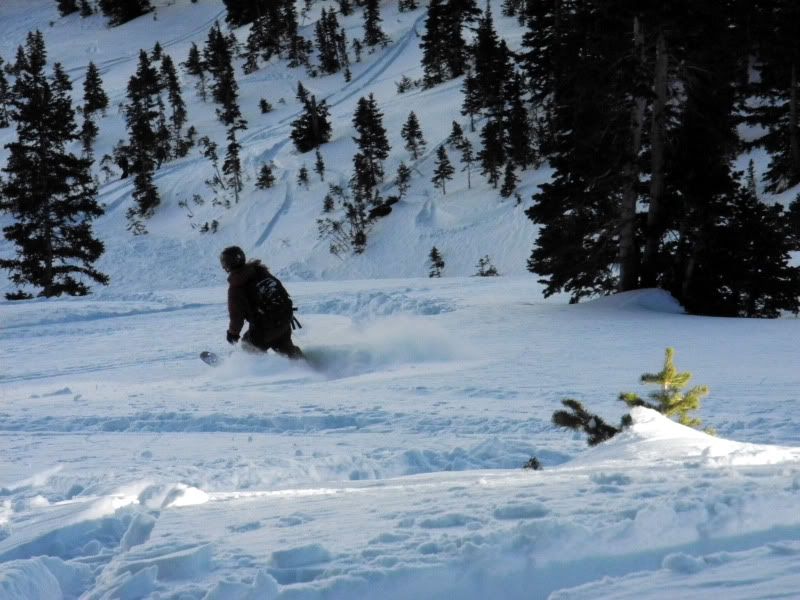 Mike.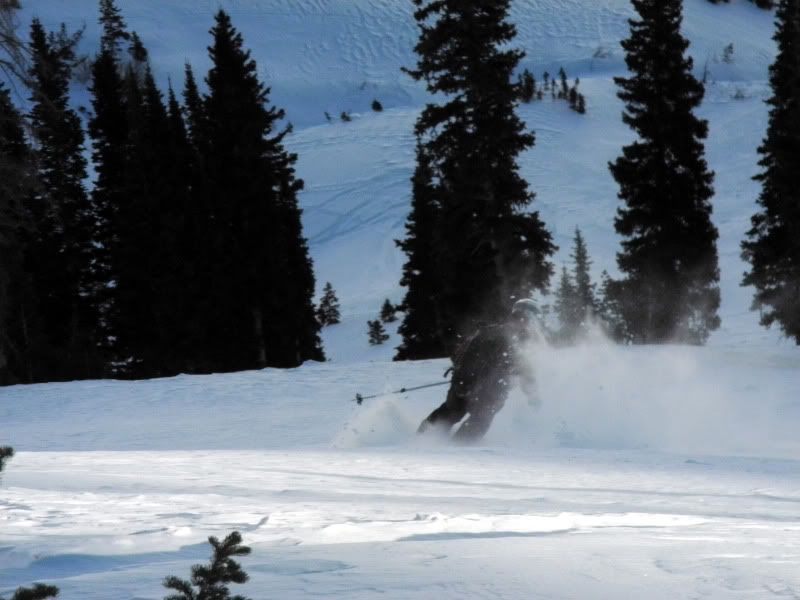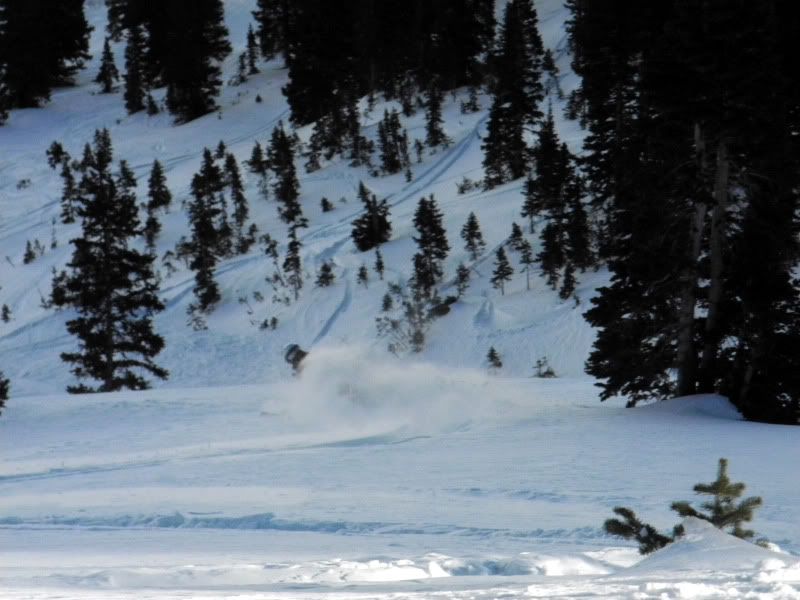 Though I enjoy blue skies, it's certainly good to have the white clouds this week. With snow falling every day since Saturday, this season is finally starting to turn 🙂
Aside from skiing, biking, and all outdoorsy things,
Brittany Walker Konsella
also loves smiles and chocolate 🙂 Even though she excels at higher level math and chemistry, she still confuses left from right. Find out more about
Brittany
!
Latest posts by Brittany Walker Konsella (see all)