TR: First turns of this ski season
(Last Updated On: October 11, 2011)
It wasn't too long ago that I made my last turns on Skyscraper, finishing my season off with 116 ski days. Only two weeks later, I made the first turns of this ski season. What distinguishes this season from last? Skiing this season's snow versus old snow that's been around all summer. On Thursday a storm rolled in, dumping over a foot on Schofield Pass. But, certain areas are more susceptible to windloading and that's where we headed. On Sunday, and I headed out with Alex and her dog Kaya.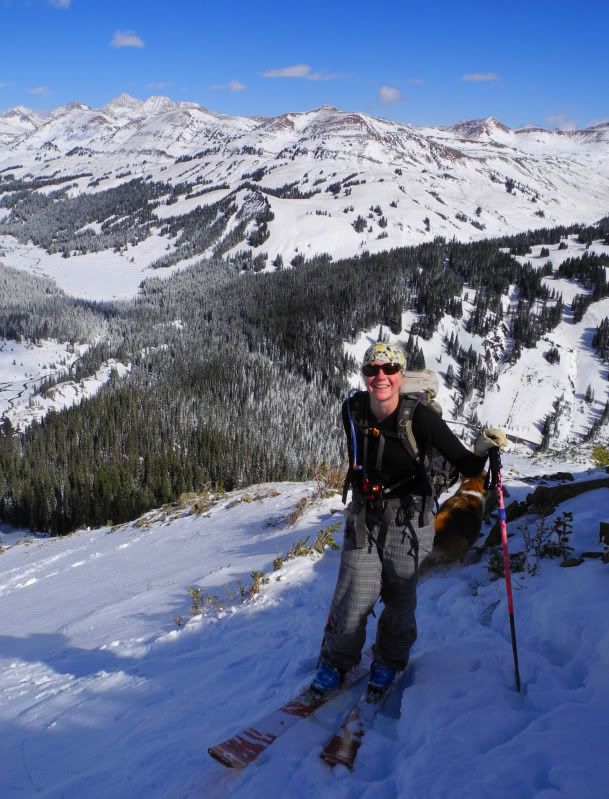 It was great to see the mountains covered in a blanket of white once again. Purple.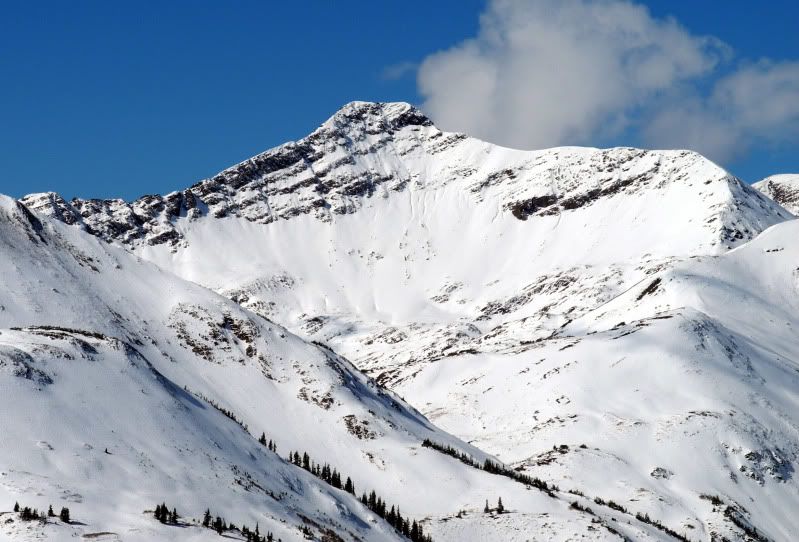 Cinnamon.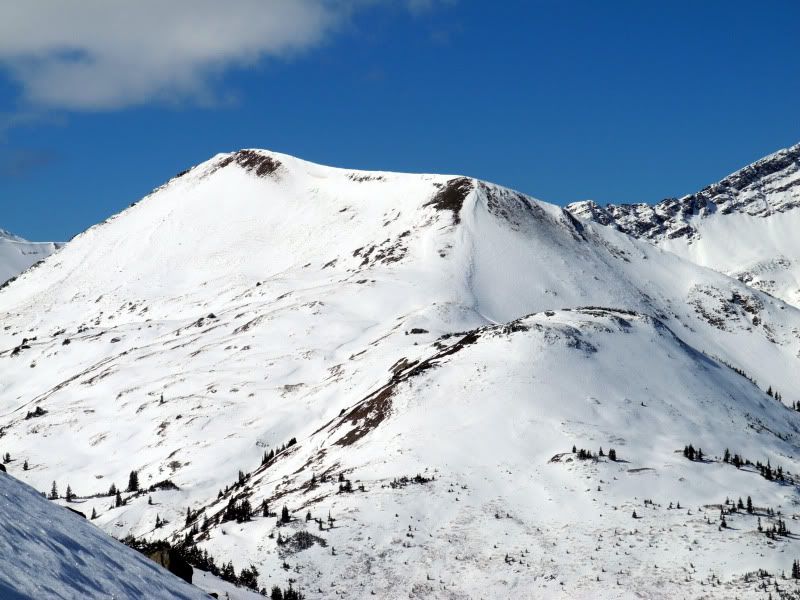 South Maroon.

Treasury.

Alex.

Though a touch thin, the skiing was still good- worth of the first turns of the year. Alex making her way down with Kaya in the lead.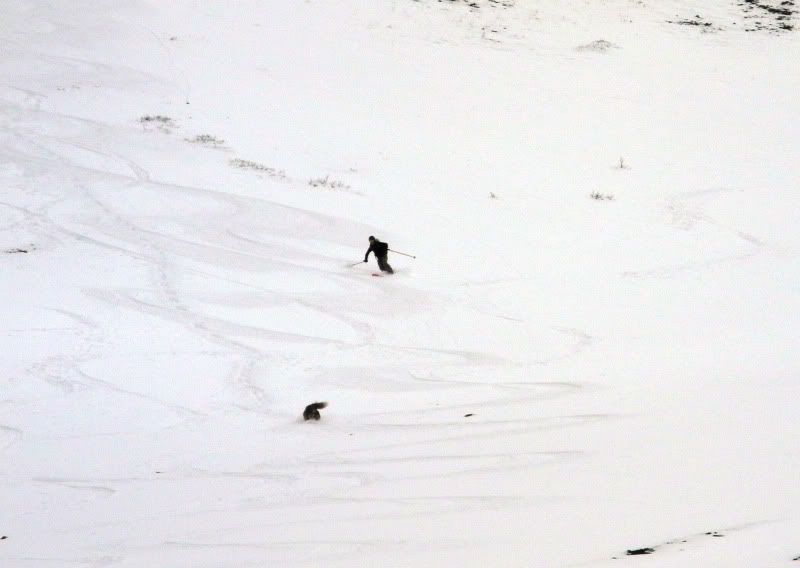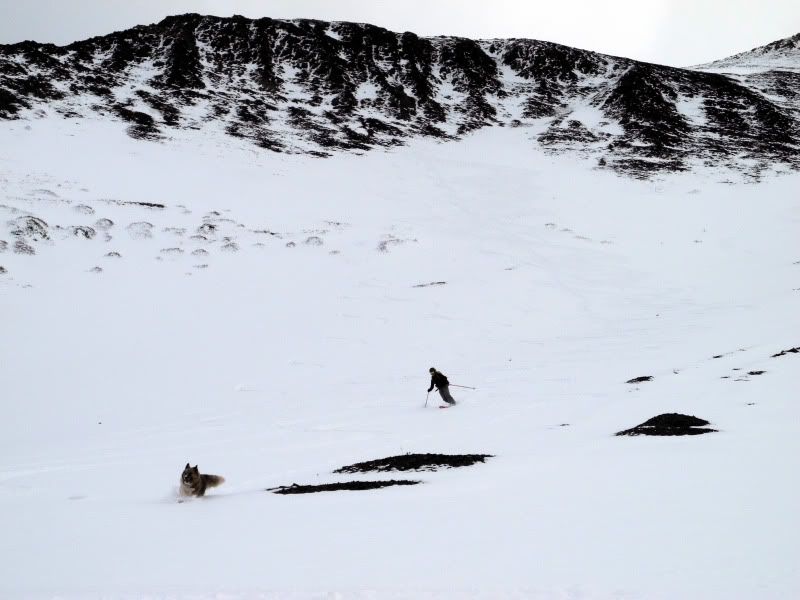 A look back up at the line.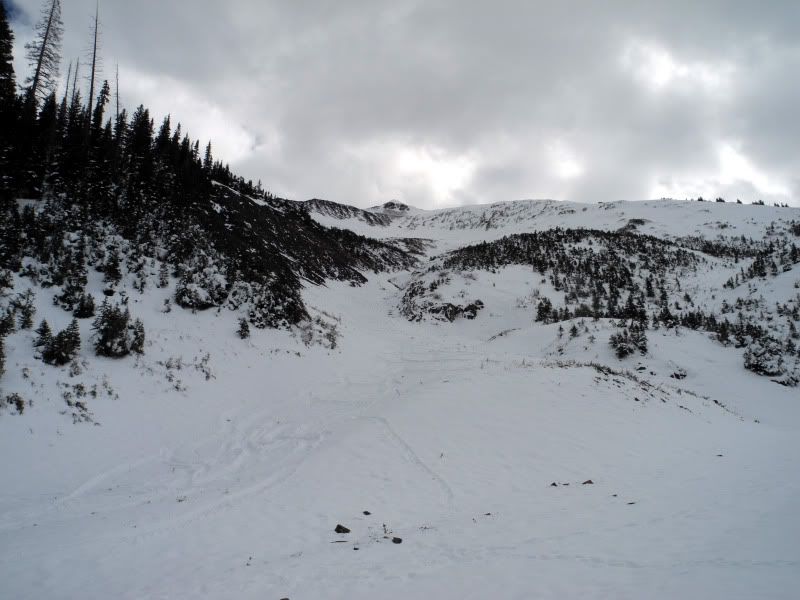 Me, happy to be out on fresh snow again. I love the bike and all, but it's just not the same as skiing 🙂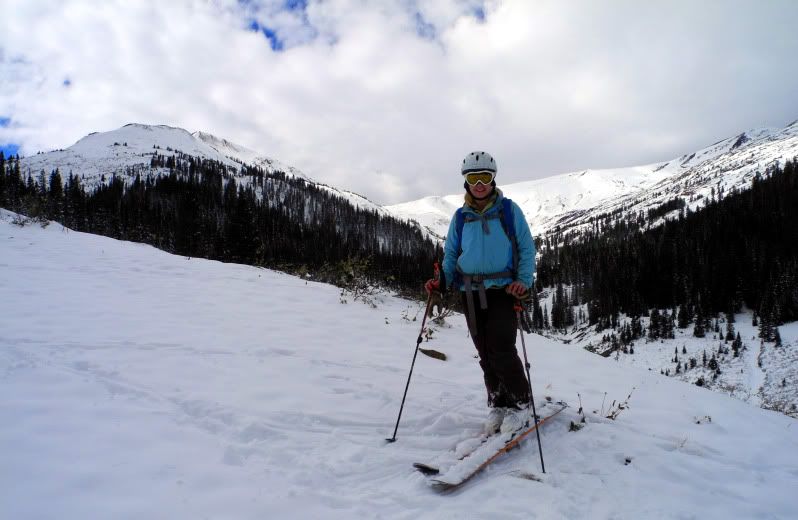 So, let the 2011-12 ski season begin! Mother Nature seems to want to bring back Indian Summer, but hopefully it won't last too long. Thanks for a great day out Alex!
Aside from skiing, biking, and all outdoorsy things,
Brittany Walker Konsella
also loves smiles and chocolate 🙂 Even though she excels at higher level math and chemistry, she still confuses left from right. Find out more about
Brittany
!
Latest posts by Brittany Walker Konsella (see all)