TR: Axtell After Work (6 Wed 2011)
(Last Updated On: April 14, 2011)
Some of you may be surprised that I'm actually not a true ski bum. A true ski bum works minimally or none during the winter, skis most days during the week, and scrapes change out of the creases in the couch to pay for dinner. I never had the opportunity to live that life. Instead, I live a hybrid life. In my first life, I am a skier. I live in a ski town and I still manage to ski an average of 4-5 days a week, quickly approaching 100+ ski days for this season. And, because in my second life I am a teacher, I still scrape change out of the creases in the couch to pay for dinner. The two worlds tear me apart sometimes, for I love them both. It's hard to look out of the windows of my classroom while it is dumping giant flakes or even while the sun blazes on the sparkling snow. I'm a teacher by day who moonlights as a skier at night- and on the weekends. Or, maybe it's the other way around 🙂
The spring time is the best time for the dual nature of my life.
The longer days allow me to really moonlight as a teacher by day and live as a skier at night. Last week I did just that, heading for the Kebler Pass trailhead at 4:00.
I met up with Frank who had brought the snowmobiles, and together, we headed up toward Axtell. We decided to try a snowmobile shuttle. Although my sled, Mr. Plum as he is so aptly named, couldn't make it to the tippy top, he got us pretty far.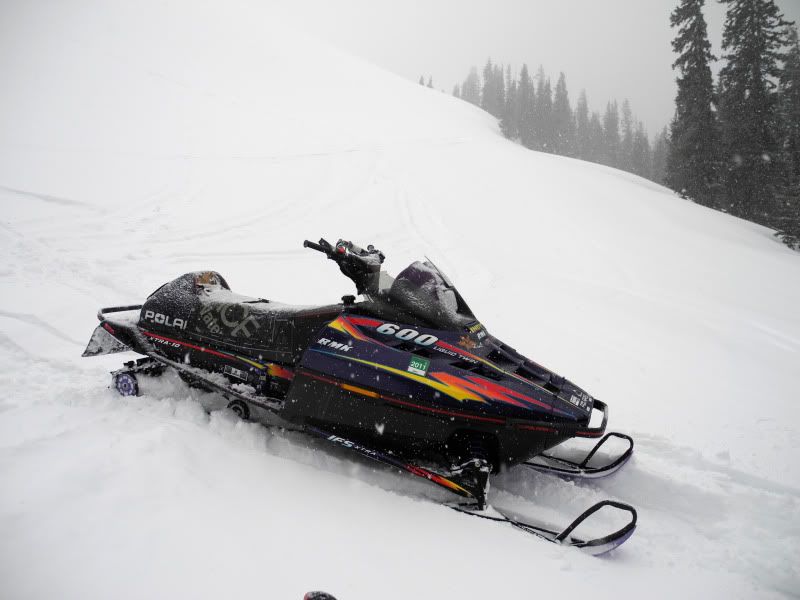 It was a pow-day 🙂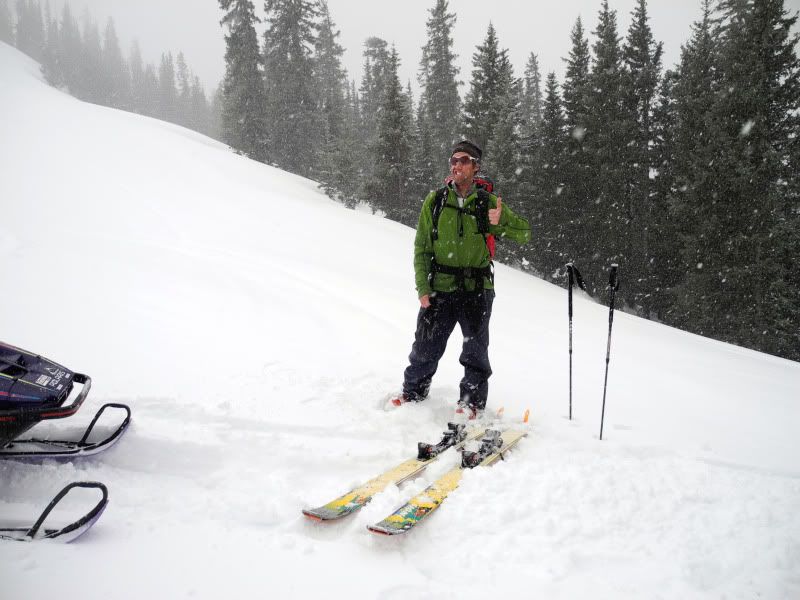 Twenty minutes of skinning got us to the peak, engulfed in clouds, over 12,000′ high.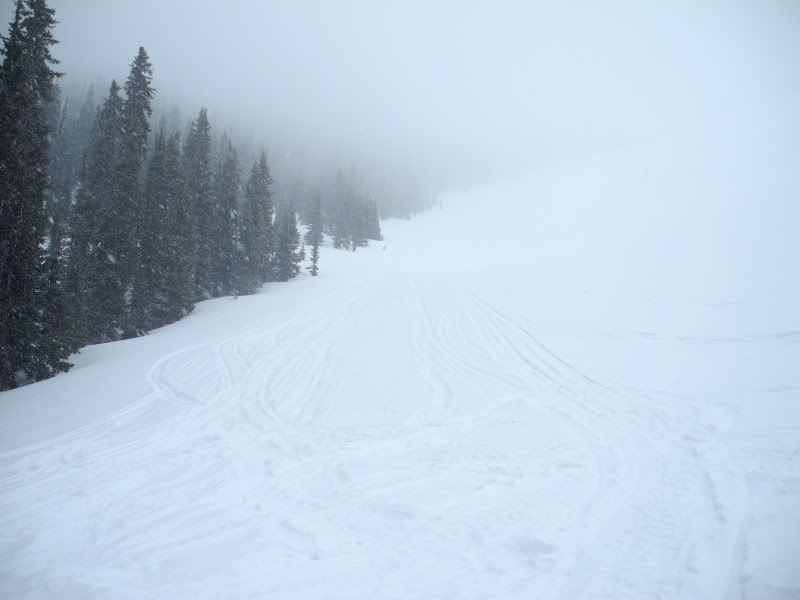 Frank at the top of our 2500′ run.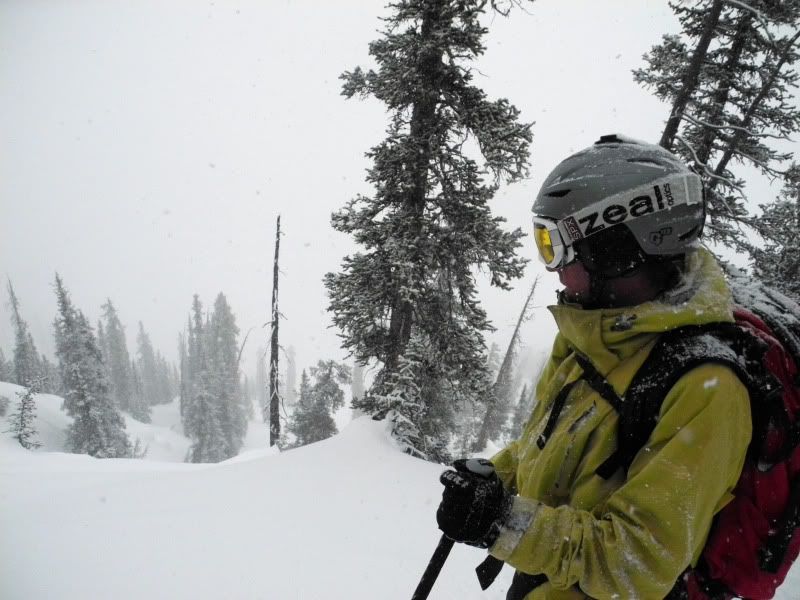 Enjoying the super-slough.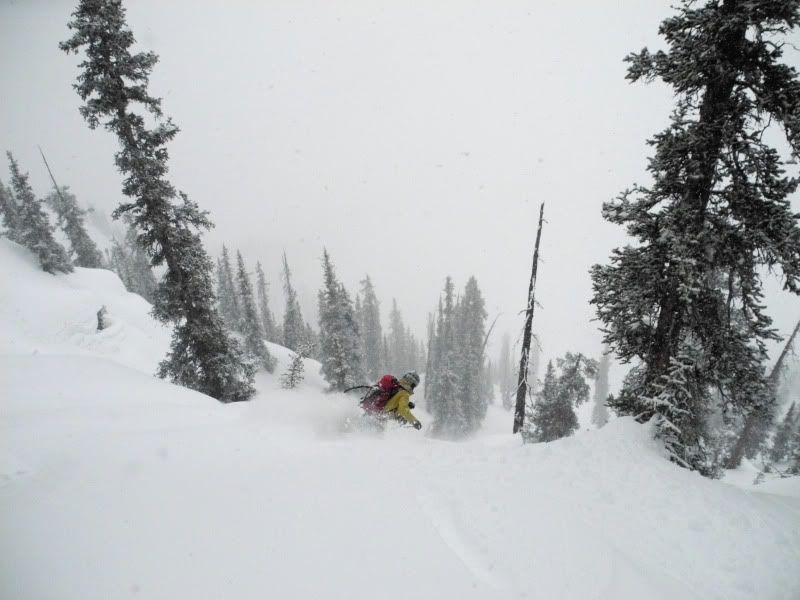 Frank, lower down.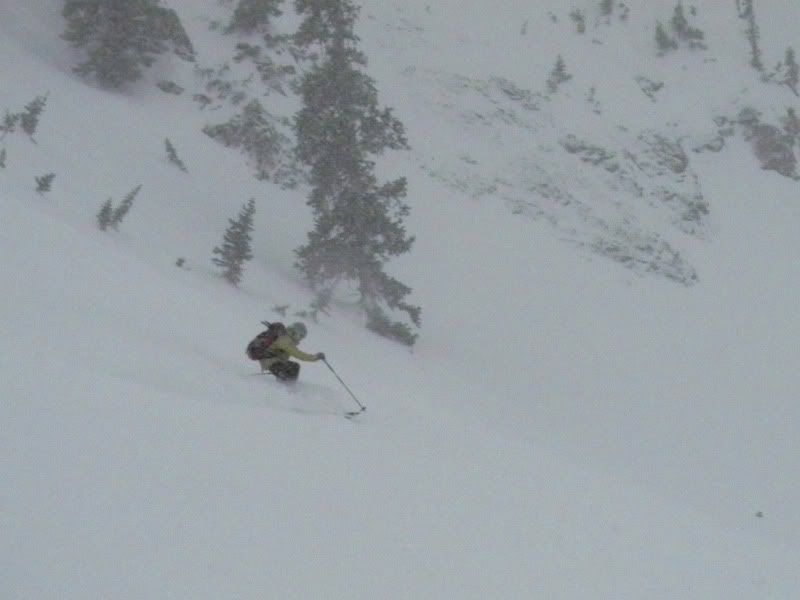 Me, enjoying my second day on my Saloman Czars. Yes, I love them. I'm sold on rocker.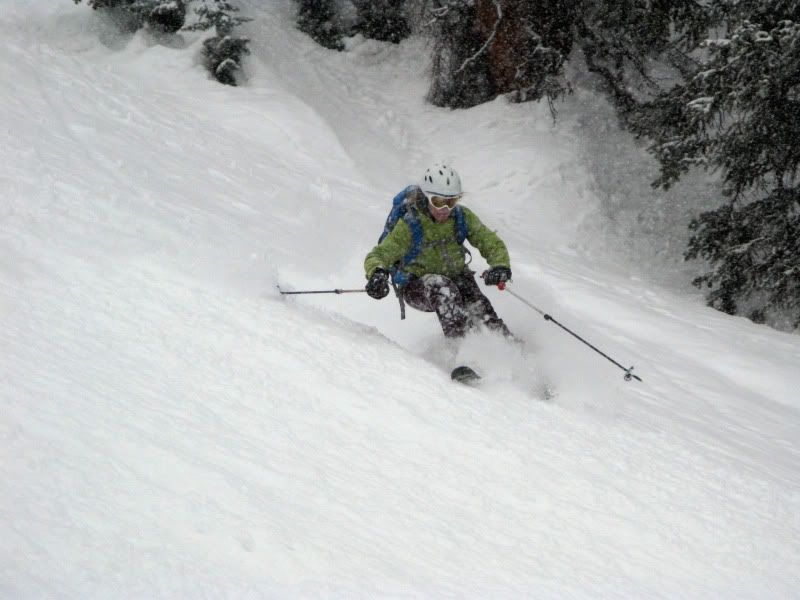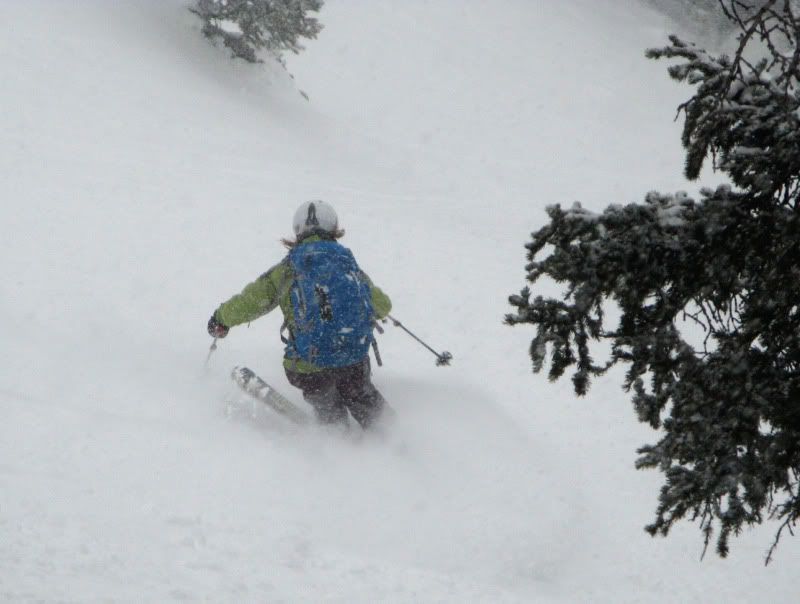 With the shuttle and twenty minute skin, it was 3 hours round trip, including sled-prep time. Perfect for an evening ski. I may not live the life of a true ski bum, but I'm a true ski bum at heart 🙂
Aside from skiing, biking, and all outdoorsy things,
Brittany Walker Konsella
also loves smiles and chocolate 🙂 Even though she excels at higher level math and chemistry, she still confuses left from right. Find out more about
Brittany
!
Latest posts by Brittany Walker Konsella (see all)