TR: Cream Cheese with Toast (7 Nov 2010)
(Last Updated On: November 8, 2010)
Getting out has been difficult the last week and a half due to a number of things- some of them including visiting Frank's father in the hospital shortly followed by a wicked flu/head-cold that infected both Frank and me. In fact, Frank was going to head Paonia to ride his bike this weekend, but the sickness got the better of him. Still, riding a bike was the last thing I wanted to do and I had plans to ski on Sunday. Thankfully, Adam was more than willing to join me!
We headed up Gothic toward Schofield with this chute high on our list of intentions.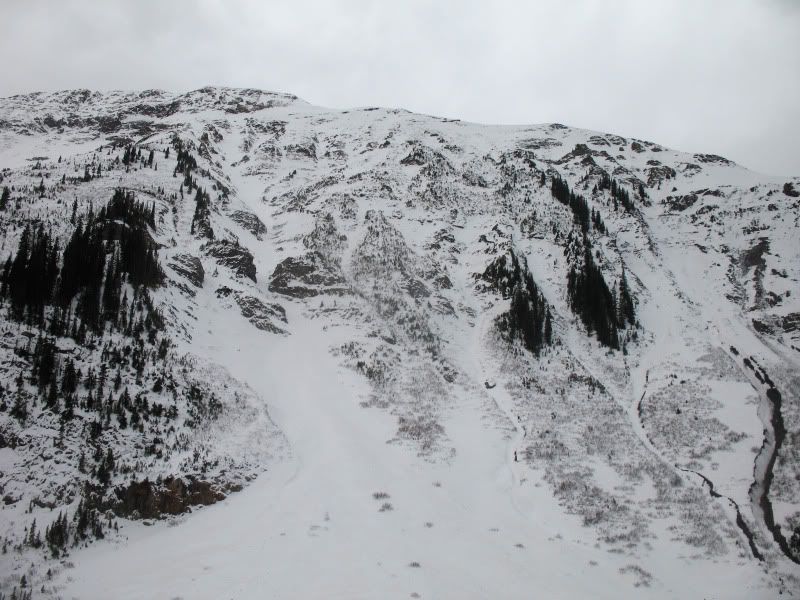 The chute was definitely skiable, although thin in a few places. Still, we didn't really like the looks of the snow there, figuring it would be firm and crunchy like toast. We decided to head toward the frequently wind-loaded Halloween Bowl with thoughts of recycled powder in mind.
Adam skinning.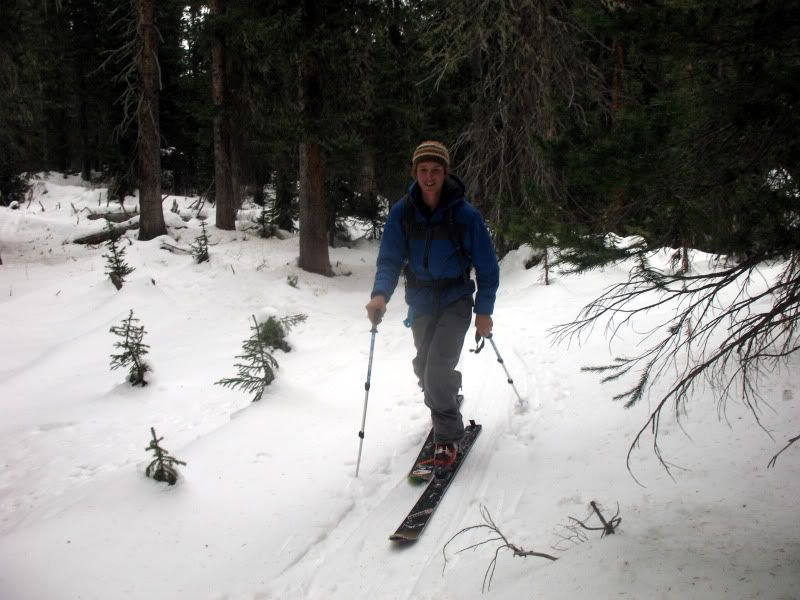 Ah, the added challenges of early-season skinning 🙂

As we neared tree-line, the views got better and better, despite largely over-cast skies and the occasional squall. Cinnamon with Purple in the distance.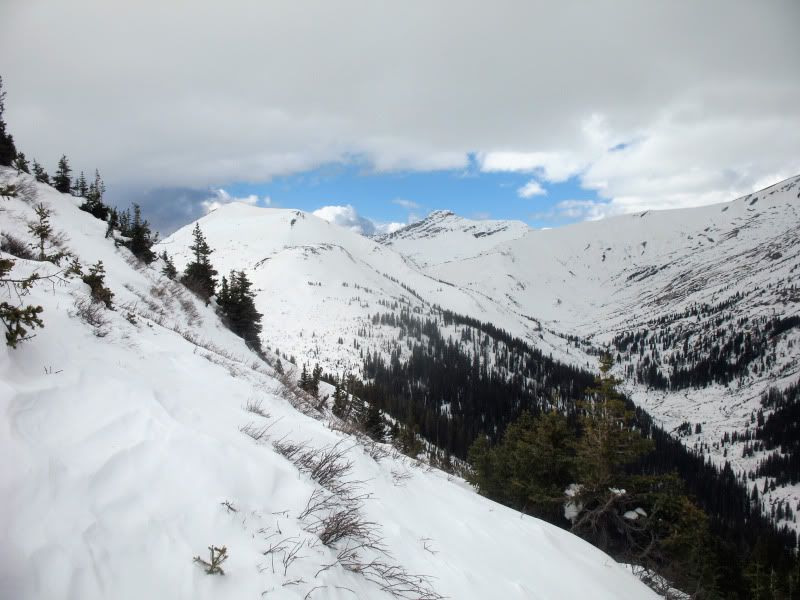 South Maroon.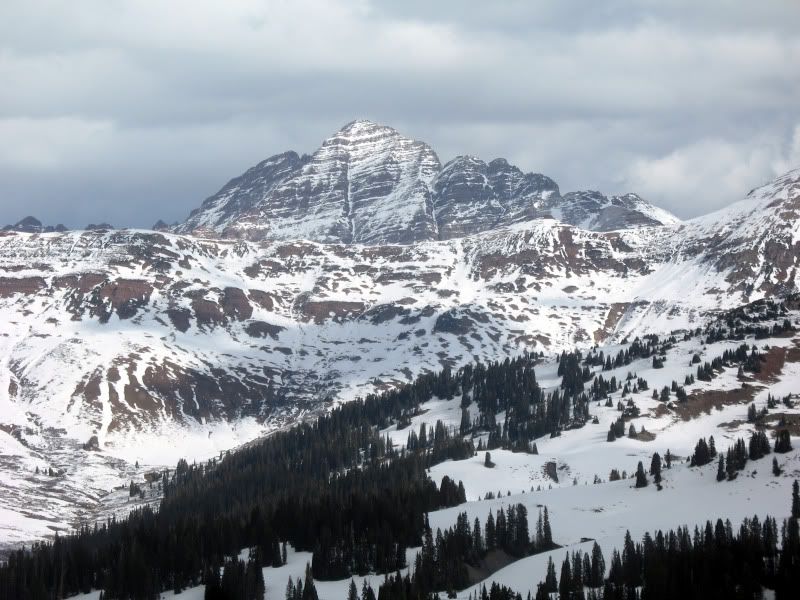 Looking down towards Emerald Lake.

A view from the ridge, with Capital and Snowmass in the distance.

A couple of hours after leaving the car we were ready to ski. Adam laid his tracks first.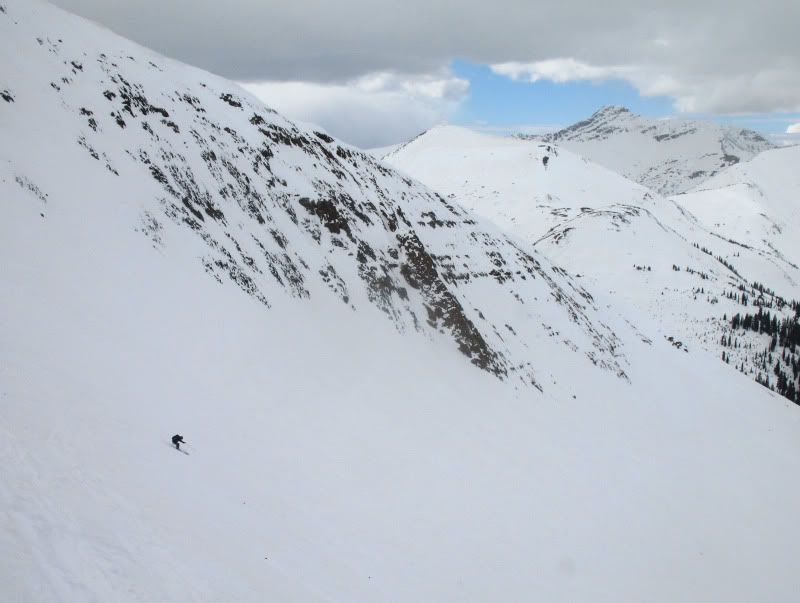 We were a little hesitant about what the snow would be like since parts of our skin were windswept and sun-toasted. But Halloween Bowl delivered. The smile on my face shows it.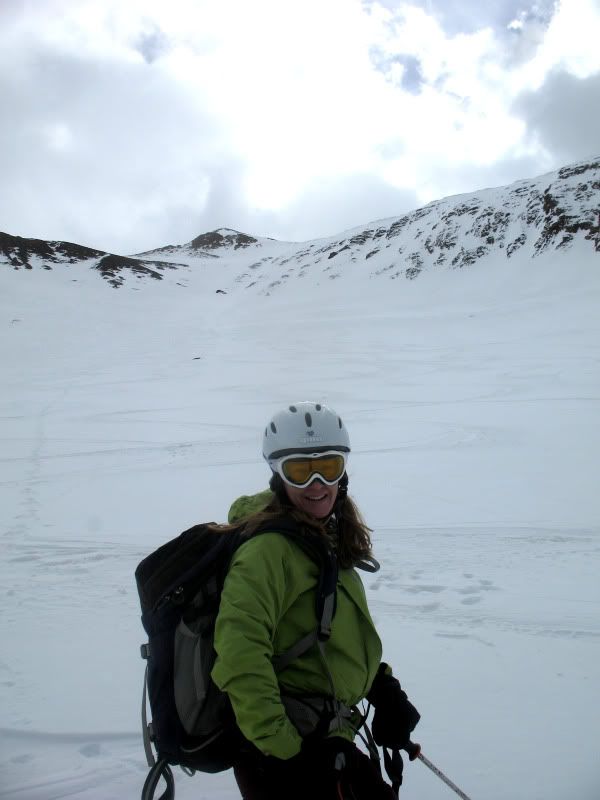 Adam making the most of the cream-cheesey snow.

Most of the way down Halloween Bowl, Adam and I paused to relish in the goodness we'd just experienced.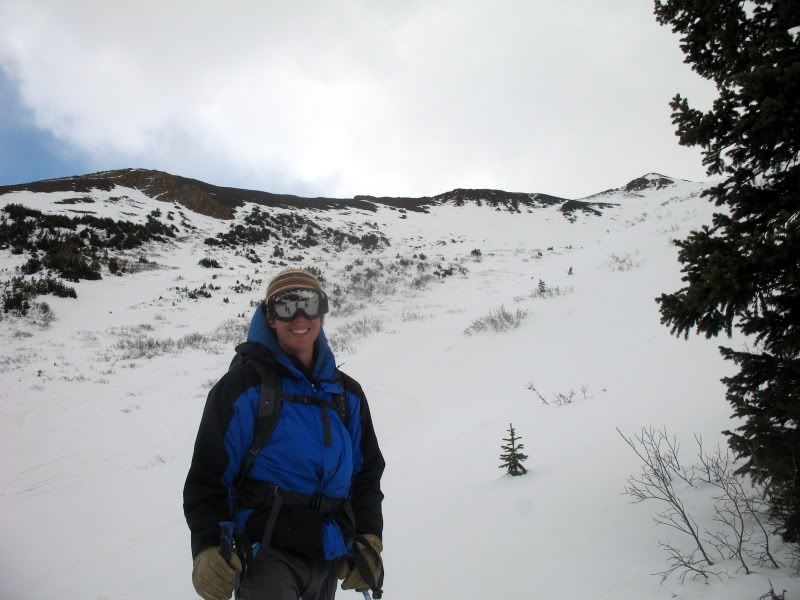 It seemed wrong to end it there, so we b-lined back up, meeting up with our original skin track. Adam.

Second run down Halloween Bowl, me skiing.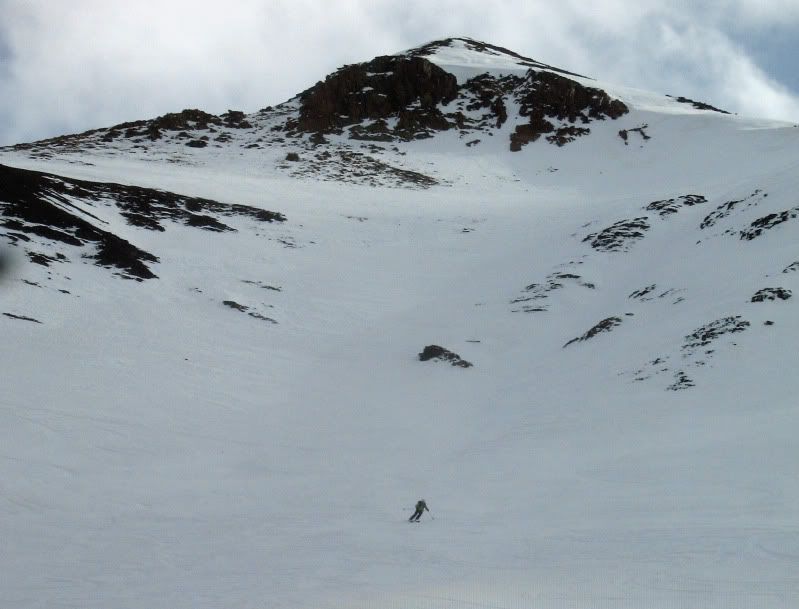 Hmmmm, tastey cream cheese! These were the best turns of the day.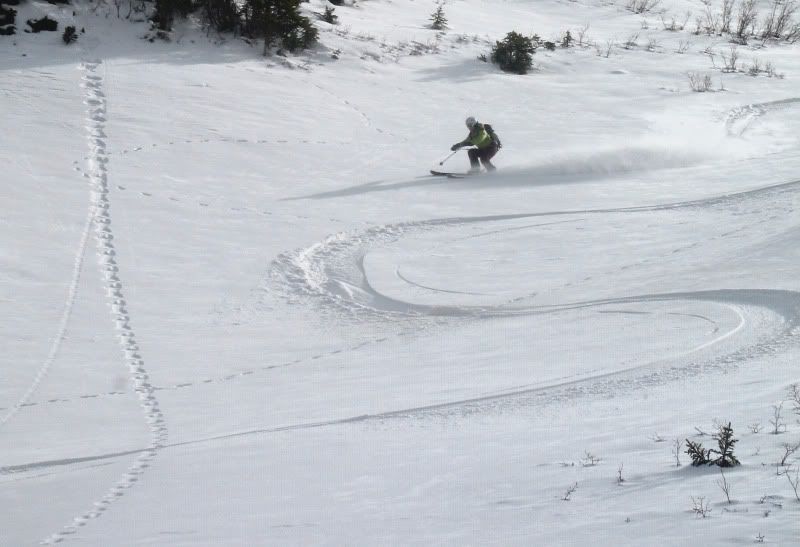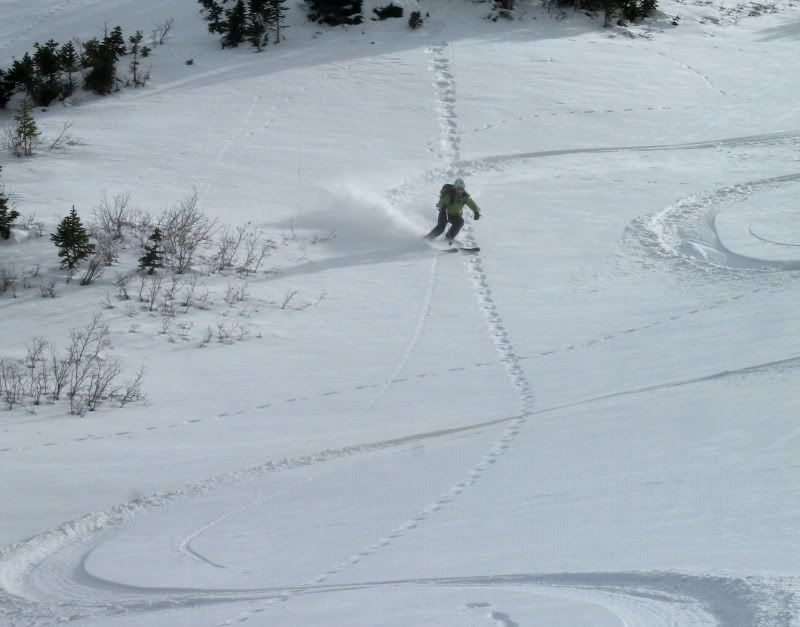 Adam and I were elated and satisfied after going back for seconds. What a great November ski day!
Though Halloween Bowl will keep excellent snow for a while, we have our fingers crossed that the snow predicted in the forecast replenishes our other-wise diminishing supply. Pray for snow!
2010 Skis Must Go! – Get Up To 40% Off On Rossignol, K2, Volkl And More At Backcountry.com. Valid While Supplies Last
Aside from skiing, biking, and all outdoorsy things,
Brittany Walker Konsella
also loves smiles and chocolate 🙂 Even though she excels at higher level math and chemistry, she still confuses left from right. Find out more about
Brittany
!
Latest posts by Brittany Walker Konsella (see all)