TR: Whitepine (14 Aug 2010)
(Last Updated On: July 27, 2017)
I have more photos to share from Newfoundland. But, first, I wanted to post some photos from a ride we did before I left. The Whitepine ride is a quality ride all-around. Though the trailhead as a bit over an hour from Crested Butte, the drive is worth it, especially for the views.
The ride begins on a fairly steep road.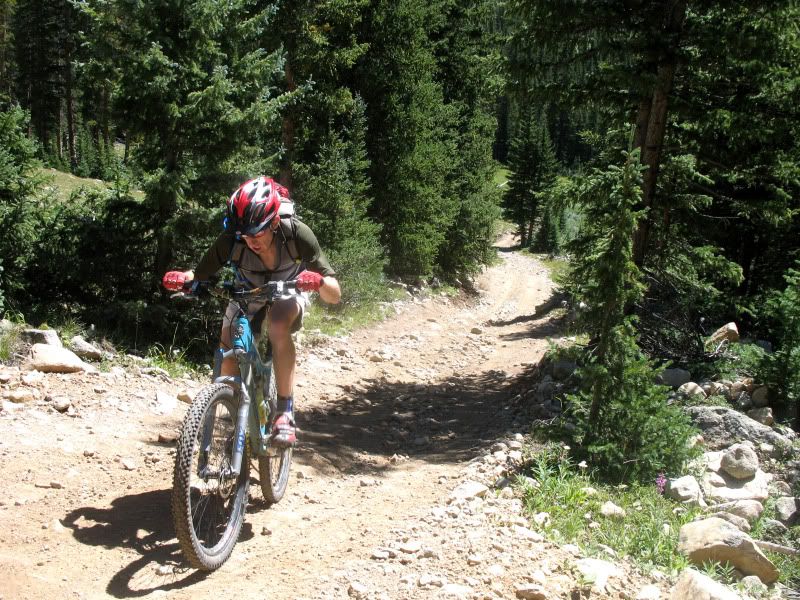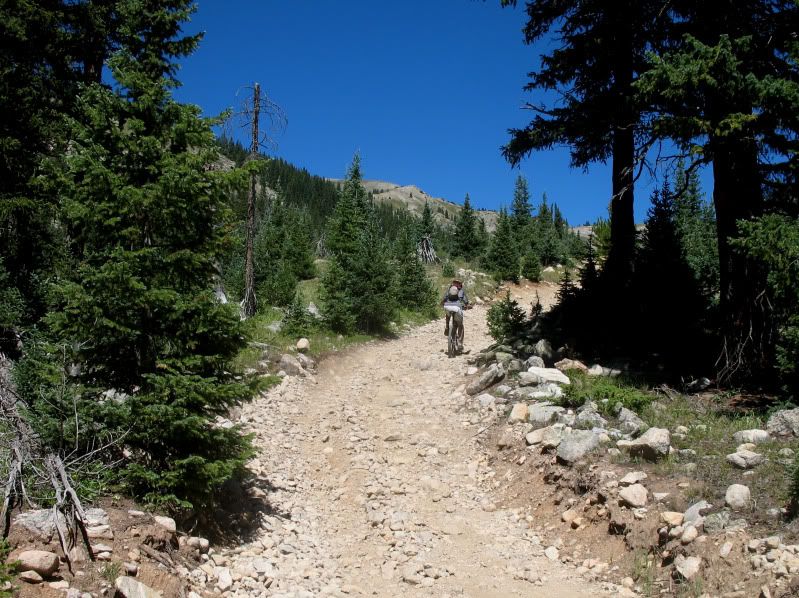 Yep, that's a Mennonite.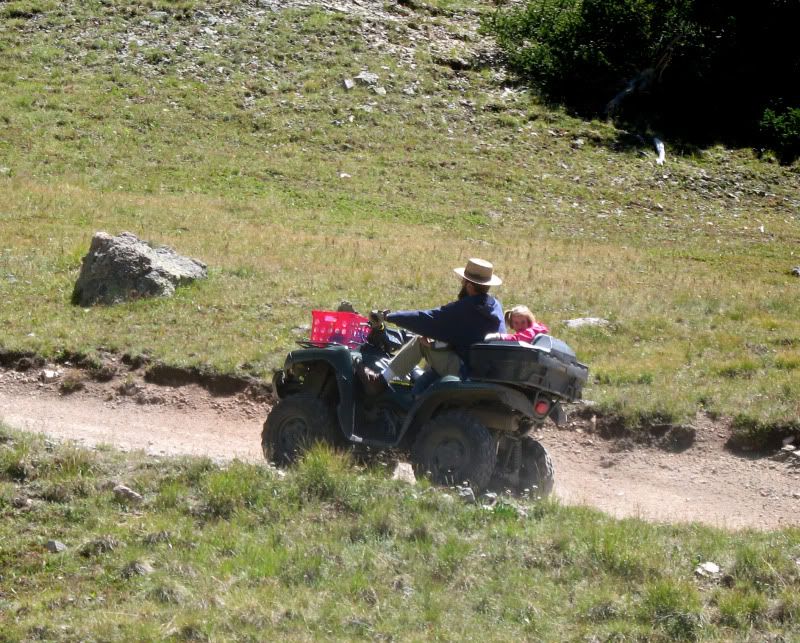 The road takes us to the single track.

Except most of it's hike-a-bike.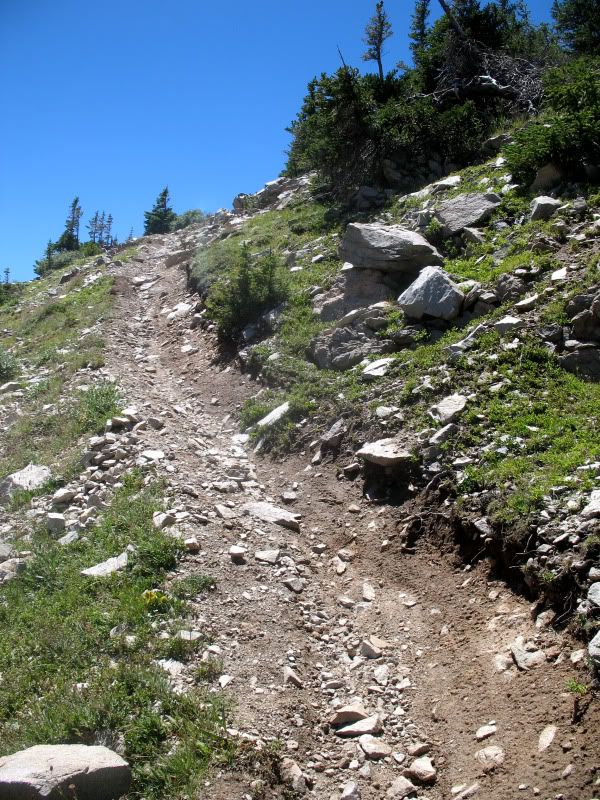 With a bit of riding.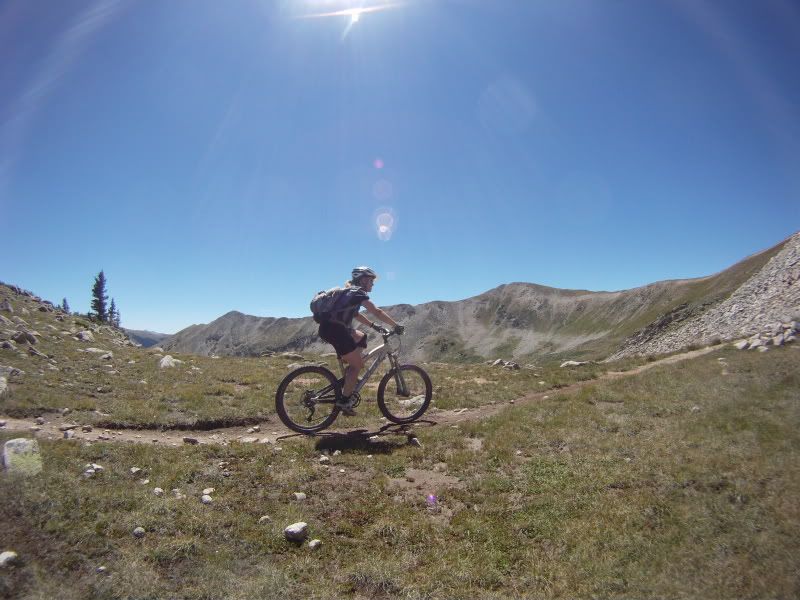 But, as the up goes up, the views get better and better. Tomichi Pass.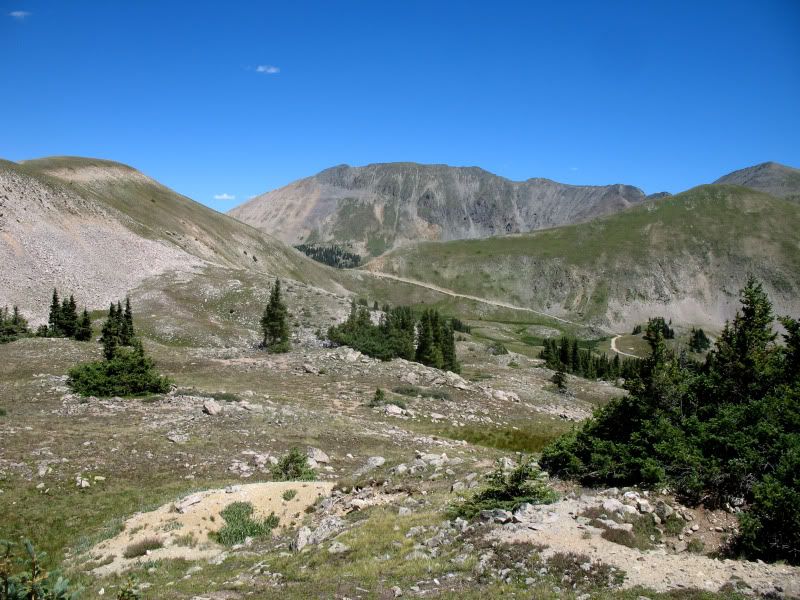 Views from the summit. San Juans in the distance.

Castle.

Tomichi Dome with San Juans in the distance.

Mt. Ouray

Valley below.

Time for some riding!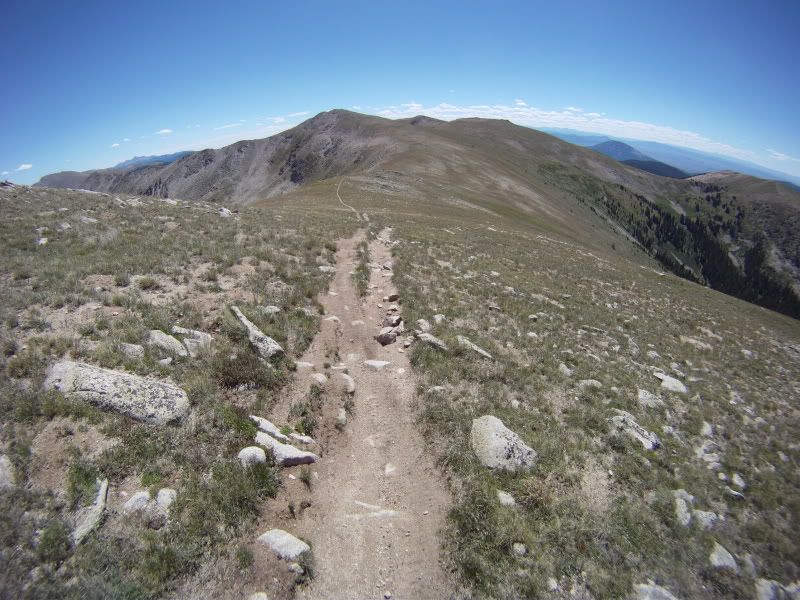 Frank's shot of me from his helmet cam.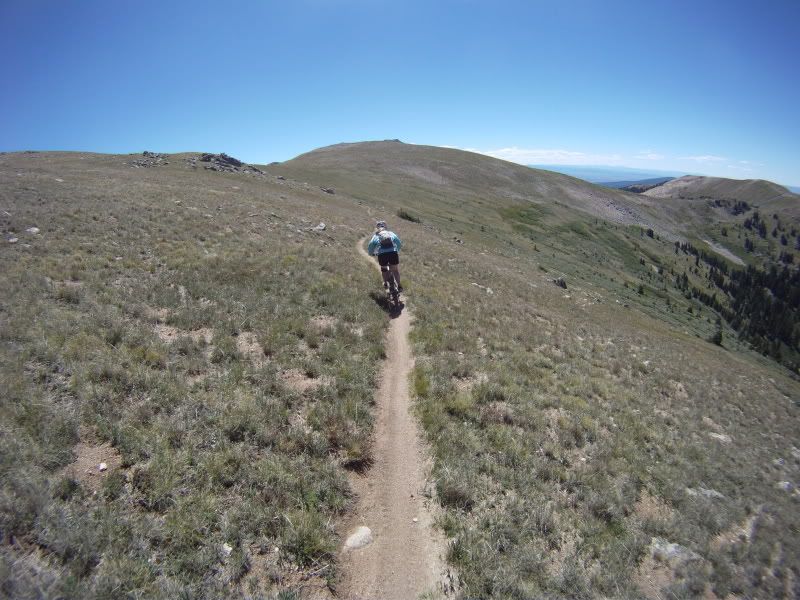 Frank.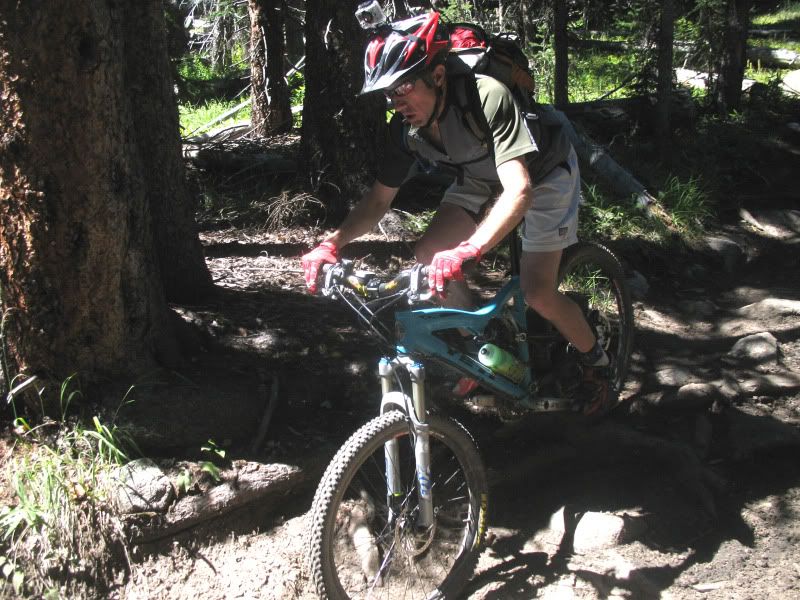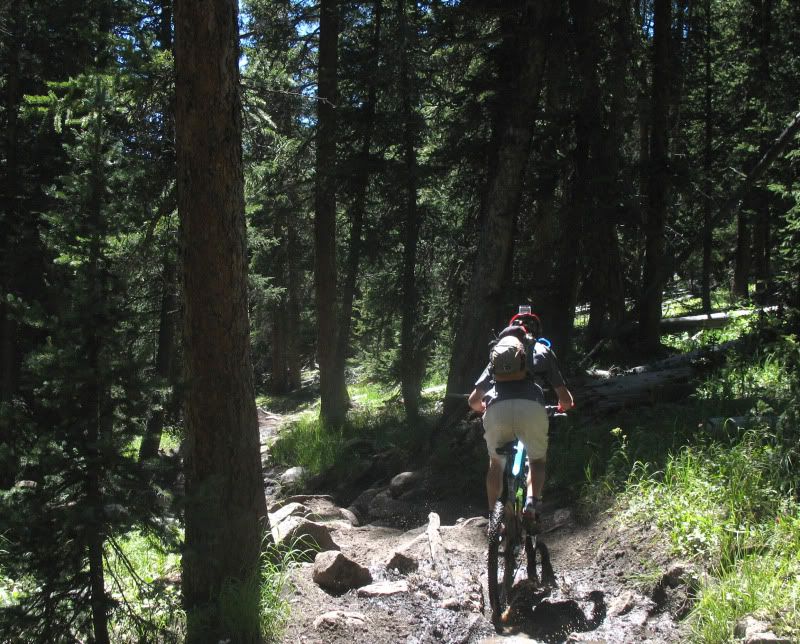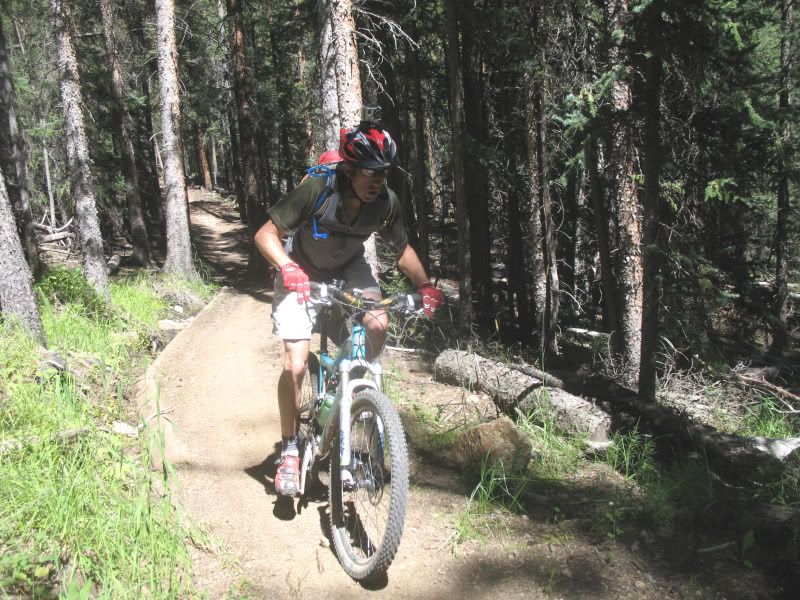 Some air!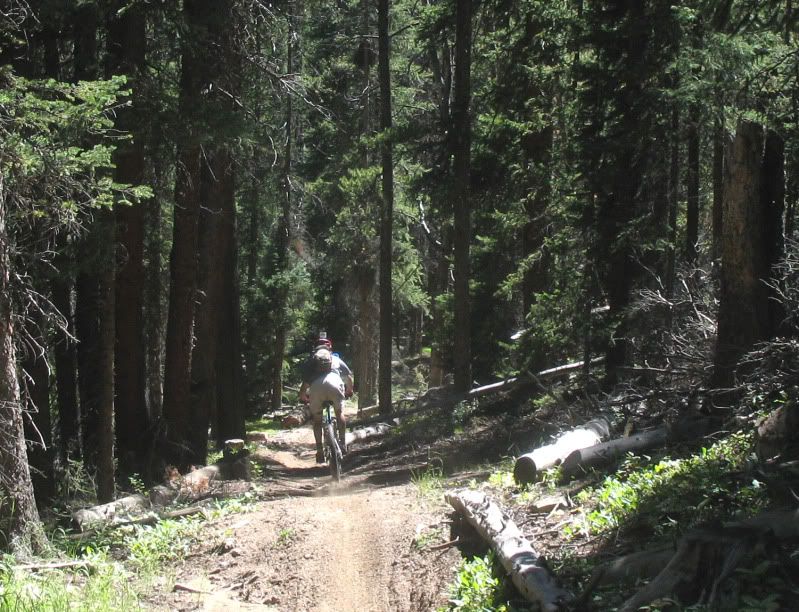 Nope, he didn't fall 🙂

Frank's helmet cam video from the day.
Whitepine Canyon Creek from 14erskiers on Vimeo.
The trail ends at the Whitepine campground which is where we camped for the night.

And found ourselves surrounded by a wonderful stream

and raspberries.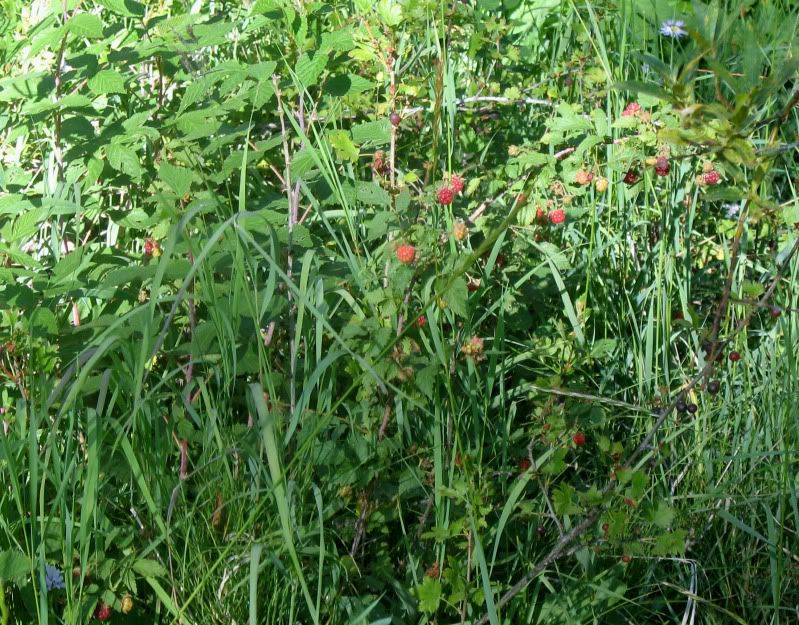 Yum!

The next day, we headed out to ride near Marshall Pass!
On Sale – Up To 40% Off Women's Mountain Bike Jersey's At HucknRoll.com. Valid While Supplies Last.
Aside from skiing, biking, and all outdoorsy things,
Brittany Walker Konsella
also loves smiles and chocolate 🙂 Even though she excels at higher level math and chemistry, she still confuses left from right. Find out more about
Brittany
!
Latest posts by Brittany Walker Konsella (see all)