TR: Biking Deer Creek (10 Oct 2009)
(Last Updated On: October 19, 2009)
Deer Creek is a trail that connects Brush Creek road to Gothic road, making it a nice addition to something like 401 or some other Brush Creek trails like Strand. Still, I've never actually had the opportunity to ride this trail, though our backcountry ski adventures have taken us on parts of it in the past. I'll blame Frank for this, as he basically hates Deer Creek. Since he's my primary riding partner, we avoided it like the plague. Luckily, my friend Heather was game to ride it with me on this windy but blue-bird day!
Deer Creek lacks the fun downhills that many of the trails have here in Crested Butte. Since it follows above the East River Valley, the trail rolls up and down along the contours of of the Elk Mountains. However, this trail does offer some fantastic views!
Heading up Brush Creek road.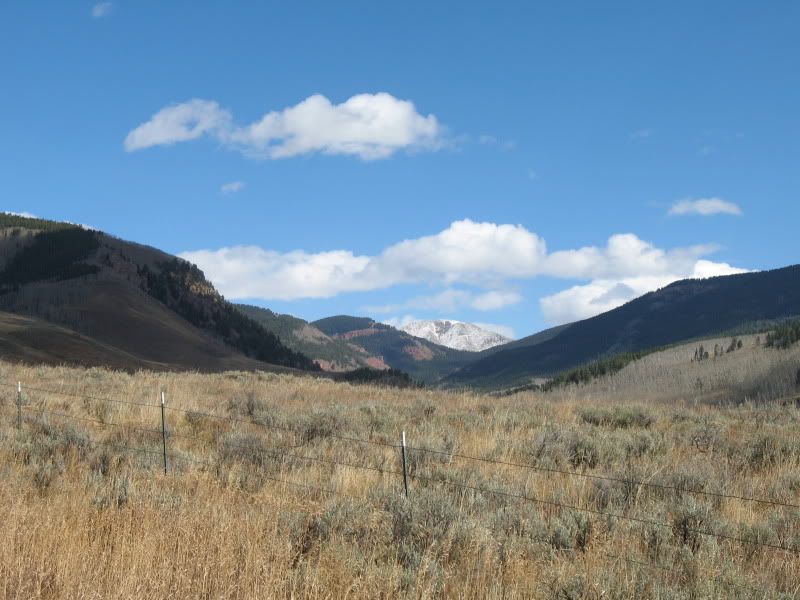 Gothic as seen from Brush Creek, Baldy full of snow.

The start of Deer Creek.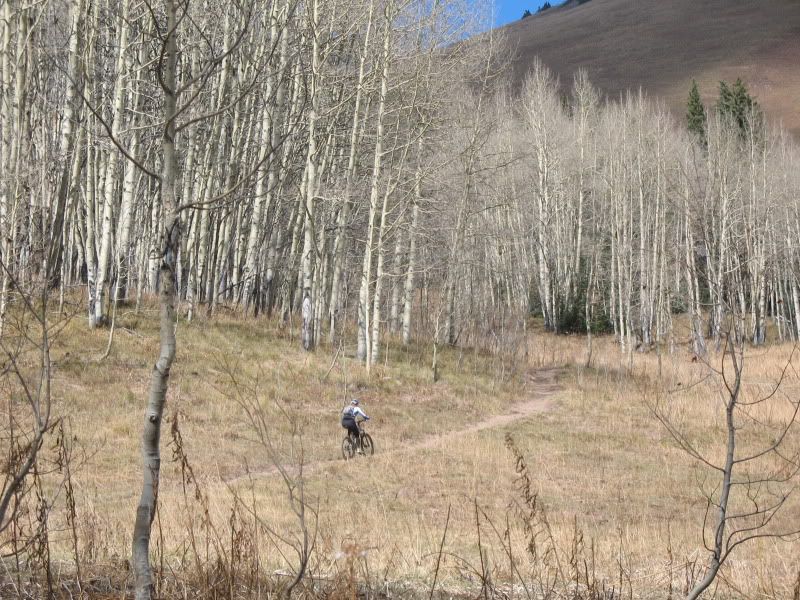 The "Black Hole"

Every hill and valley, climb and descent took us closer to Gothic.

Heather.

Looking up at White Mountain, with Western State Peak peaking out behind.

The trail ends in the town of Gothic, which is very much closed for the season. Snow is creeping lower and lower. Trails are shutting down. It's that transitional time of year when it's both bike season AND ski season. It's a fun time of year, surely. But, before we know it, our trails will be covered in a winter blanket of white. True ski season is just around the corner! Still, there's a few more days of riding left 🙂
Aside from skiing, biking, and all outdoorsy things,
Brittany Walker Konsella
also loves smiles and chocolate 🙂 Even though she excels at higher level math and chemistry, she still confuses left from right. Find out more about
Brittany
!
Latest posts by Brittany Walker Konsella (see all)