Belated TR: Ashtabula County, Ohio
(Last Updated On: August 7, 2009)
I am one of those people can't just sit around and do nothing. Monday's thyroid surgery is forcing me to rest, but I've found a bazillion projects I can do just by starting up my computer. One of those projects is sorting through old photos that I've been meaning to do something with, but just never had the opportunity to do so. I stumbled upon photos from a trip my mom and I took to Ashtabula County while I was visiting her in Ohio. These photos were from almost exactly 4 years ago, August 4, 2005. Finally, it's time to share them!
Many don't realize some of the neat things that Ohio has to offer. For instance, Ohio has spectacular covered bridges. Most people think of the Bridges of Madison County, not the Bridges of Ashtabula County. Yet, Ashtabula boasts 17 covered bridges while Madison County, Iowa contains only six. Check these bridges out!
Doyle Road bridge (1868)

Giddings Road bridge (1995)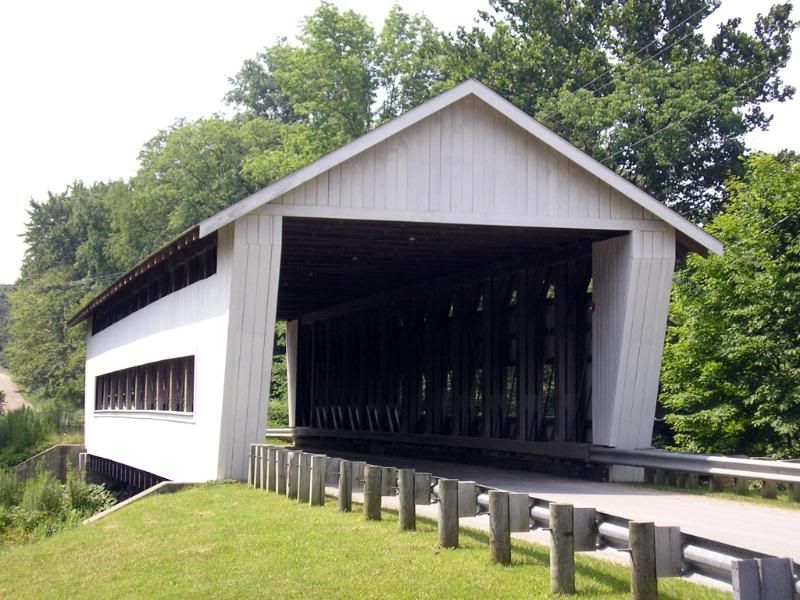 Netcher Road bridge (1999)

South Denmark Road bridge (1890)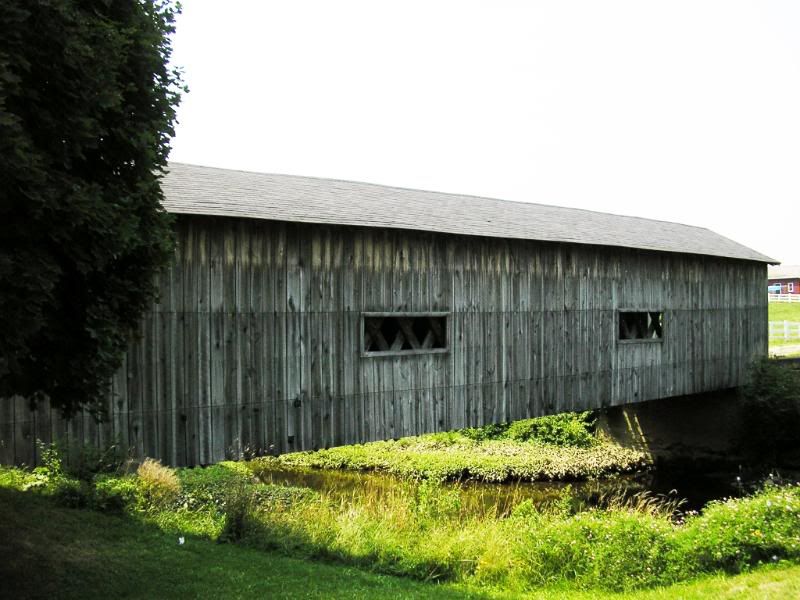 Caine Road bridge (1986)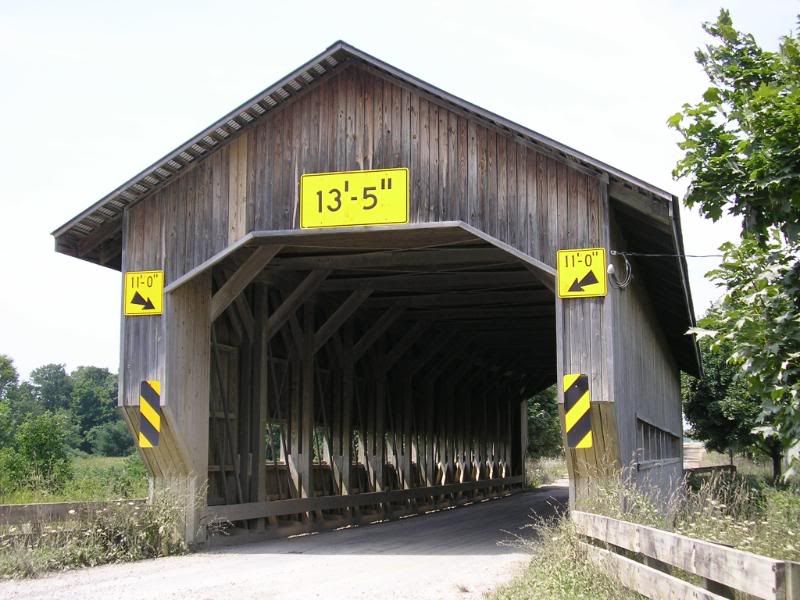 Graham Road bridge – reconstructed from a bridge built in 1913

Root Road bridge (1868)

State Road bridge (1983)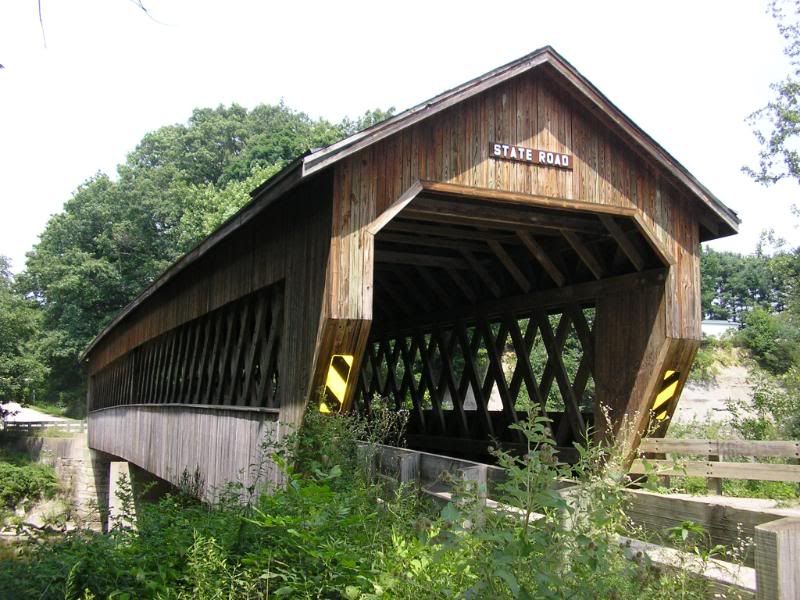 Middle Road bridge – 1868, reconstructed in 1984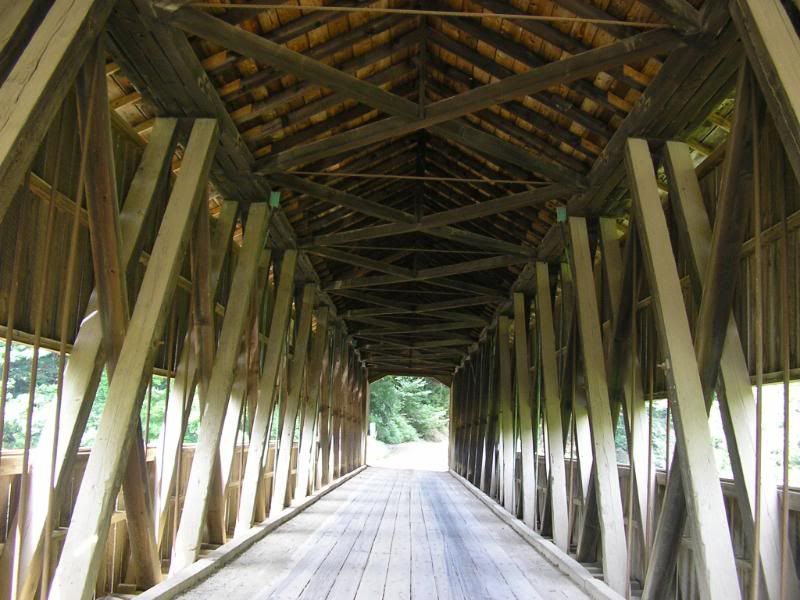 Creek Road bridge – year built unknown, renovated in 1994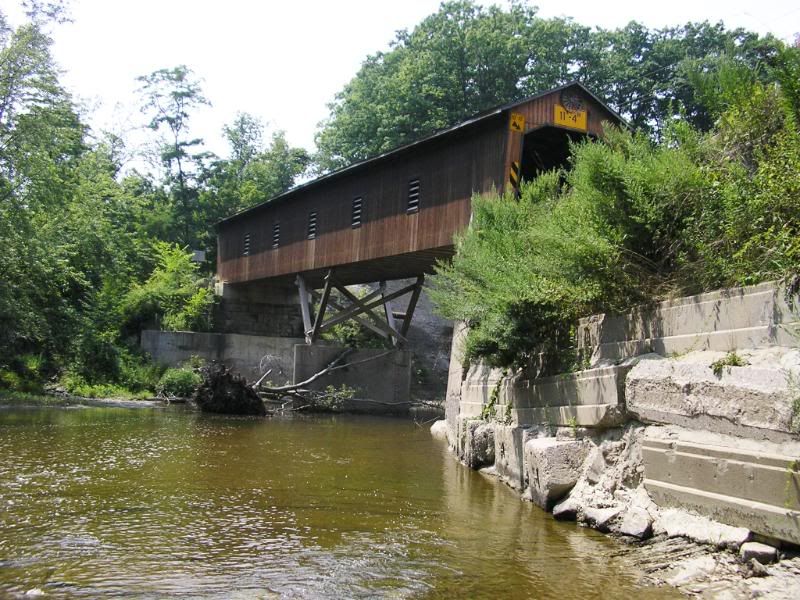 Benetka Road bridge (1900's)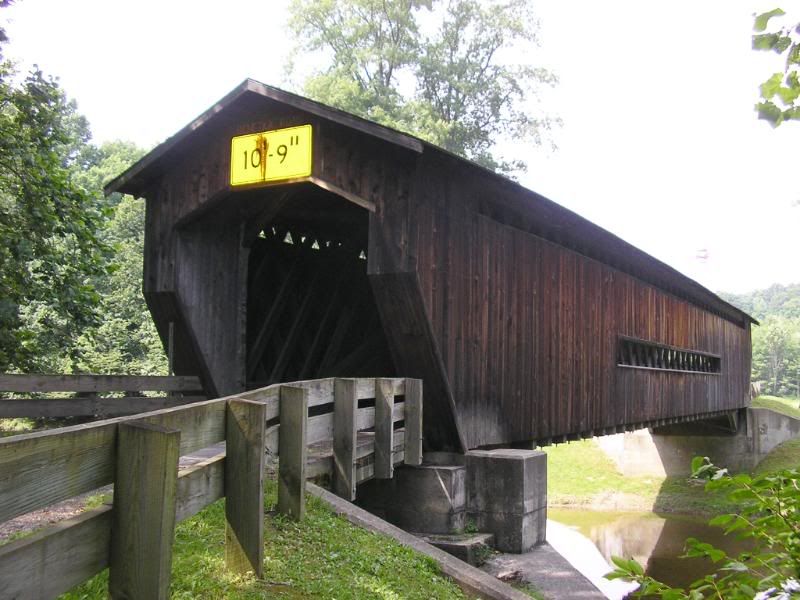 Olin Bridge (1873) – The only bridge named after a family and not a road.

On our voyage we traveled through the cute town of Jefferson.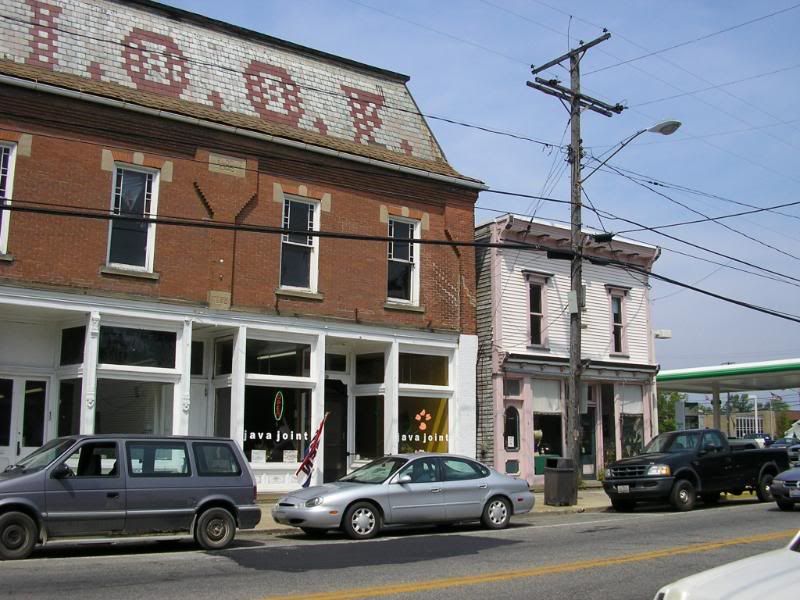 We also stopped here for lunch in Conneaut.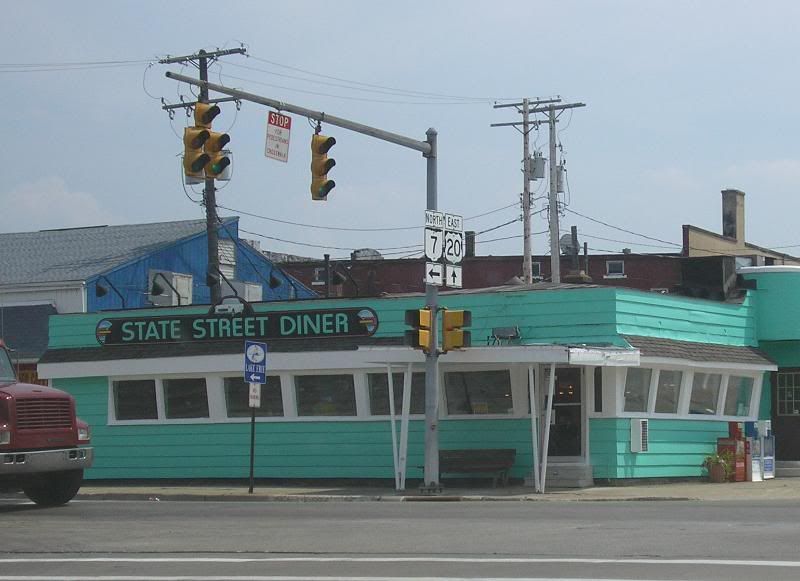 Love the nostalgia!

When we were driving past the Olin Bridge I saw a sign "Brant's Apple Orchard". I knew what it was and I couldn't believe I stumbled on it! My best friend from elementary school, Kelly Brant, moved after sixth grade to go live with her family on an apple orchard in Ashtabula. Could I really have found it? So, I went walking through the orchard, and found her parents.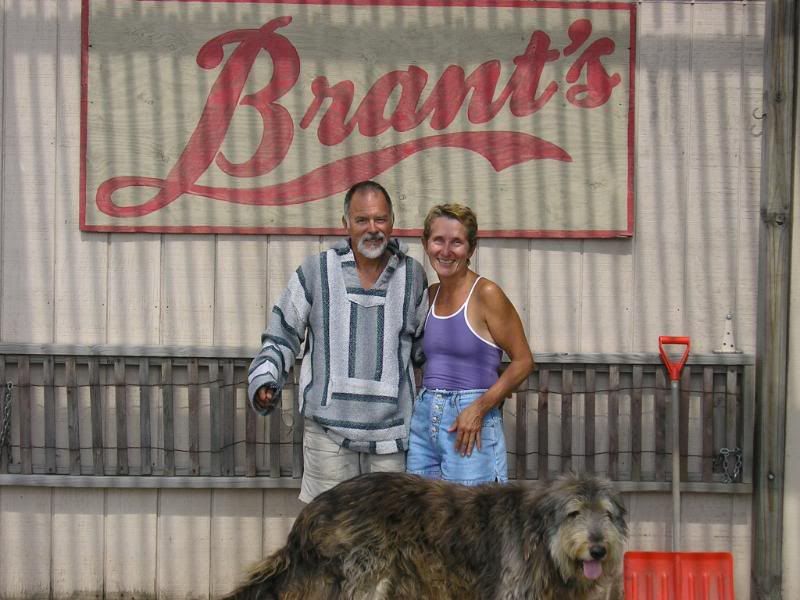 They informed me that Kelly was not living far from here and was working with her fiance at Tarsitano Winery. So to Tarsitano we went!

And sure enough, we found Kelly with her fiance. (By the way, try the wine there, it's pretty good!)

We ended our tour by checking out the town of Ashtabula.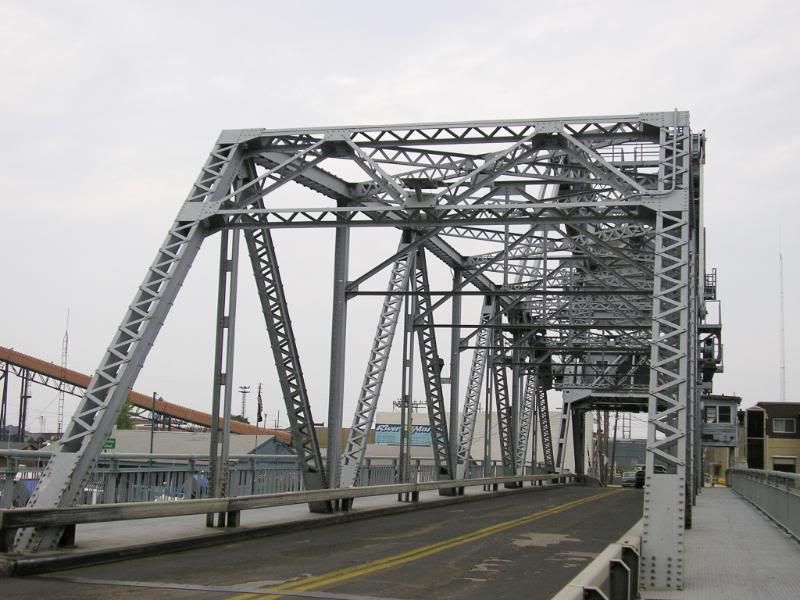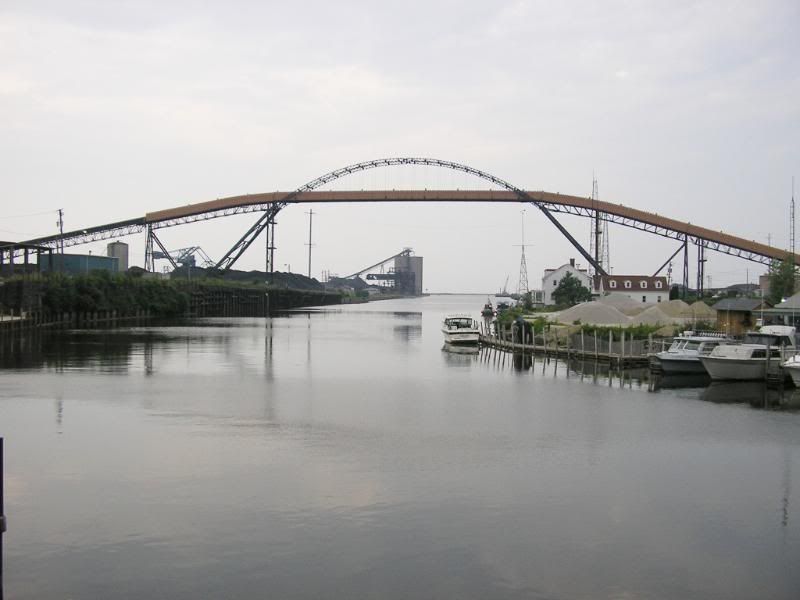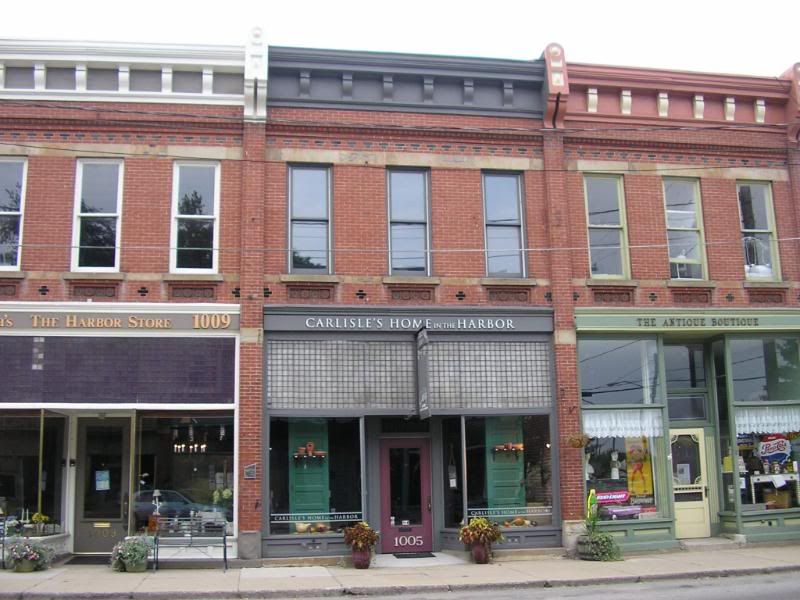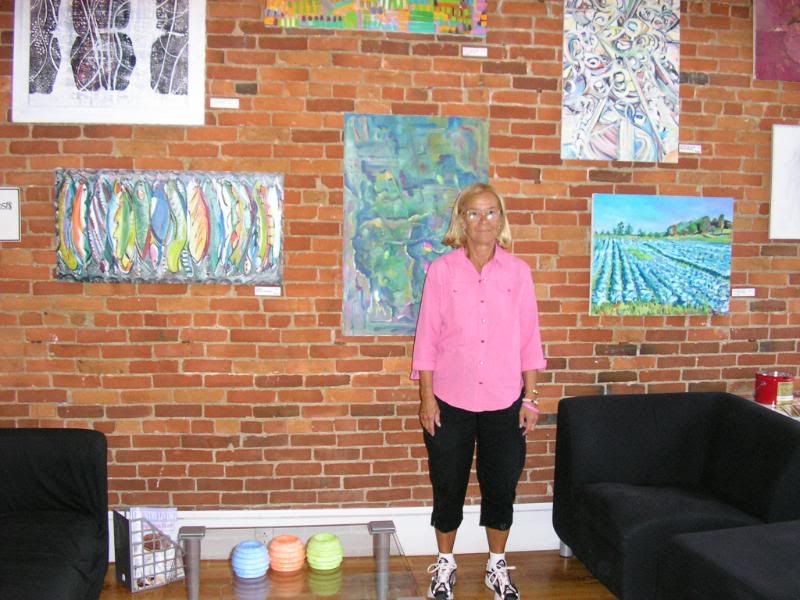 On this trip I found a bunch more things Ohio has to offer and I also found a long lost friend!
Aside from skiing, biking, and all outdoorsy things,
Brittany Walker Konsella
also loves smiles and chocolate 🙂 Even though she excels at higher level math and chemistry, she still confuses left from right. Find out more about
Brittany
!
Latest posts by Brittany Walker Konsella (see all)