TR: North Maroon Peak (4/26) Part II
(Last Updated On: April 29, 2008)
Originally posted on my Thrillhead Blog
(continued from above)
Skiing this face involves knowing the route, and being able to link lots of traverses across cliff bands. Thankfully, we had Andy who had been there the week before.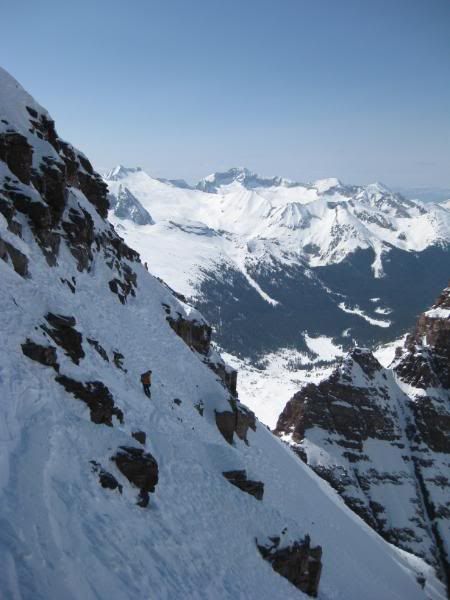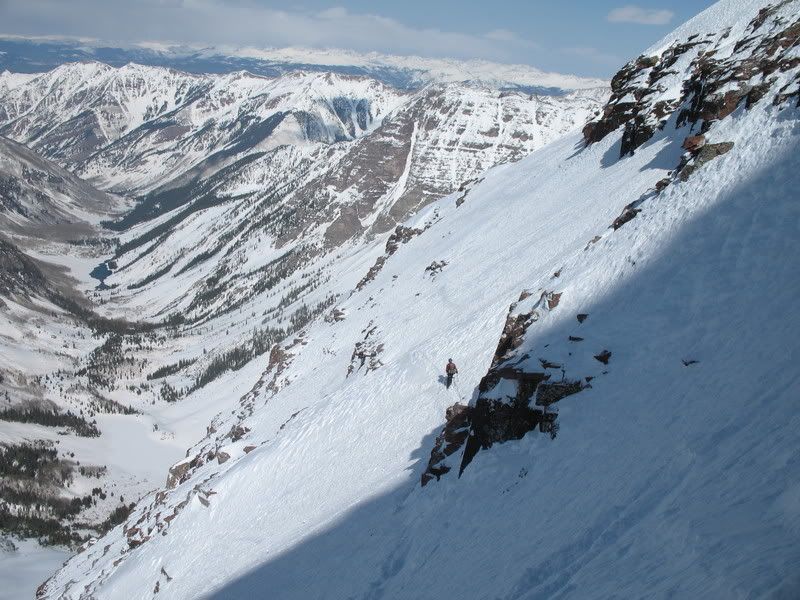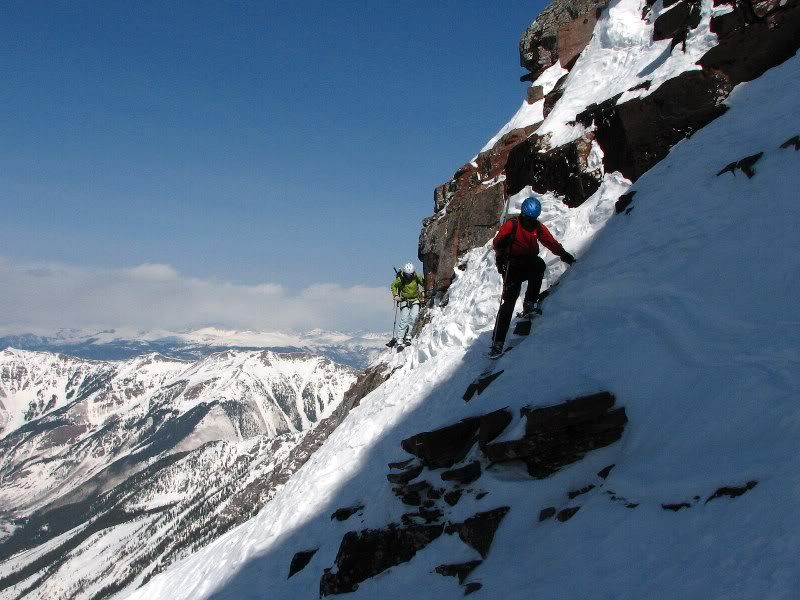 Skiing was still fun though!
Andy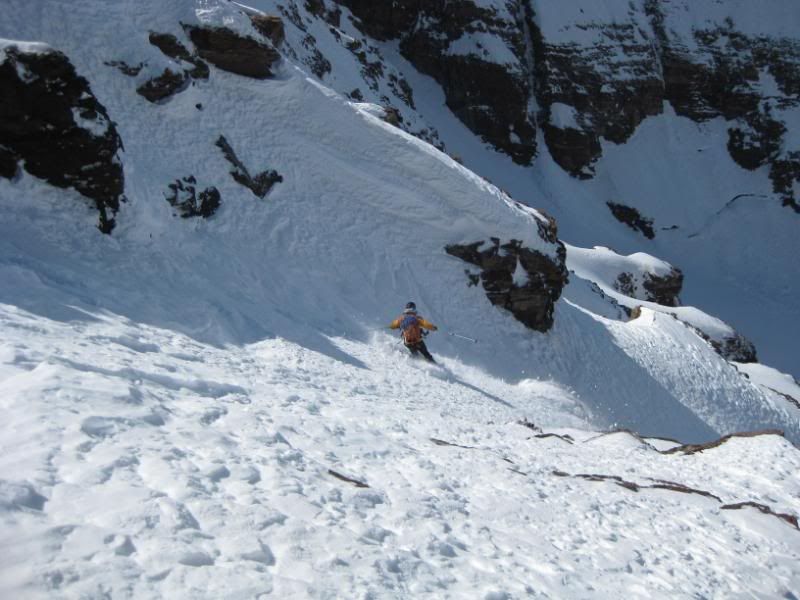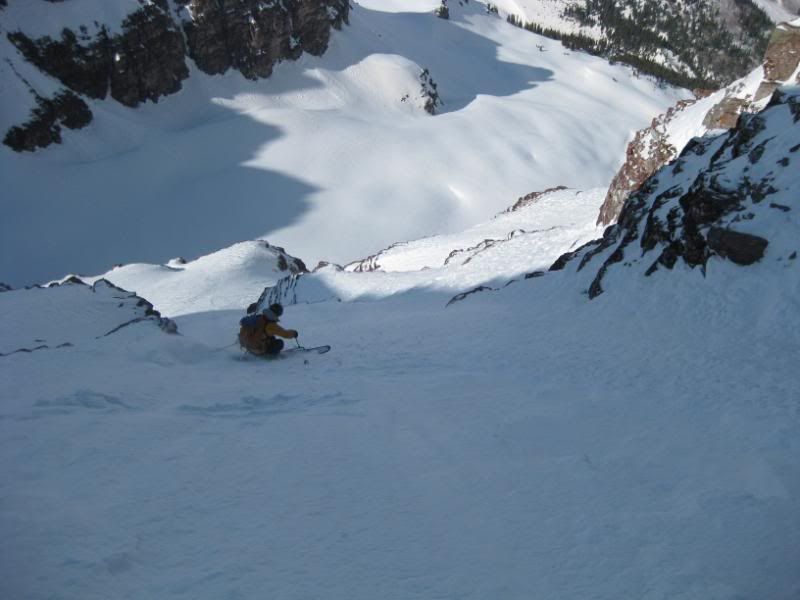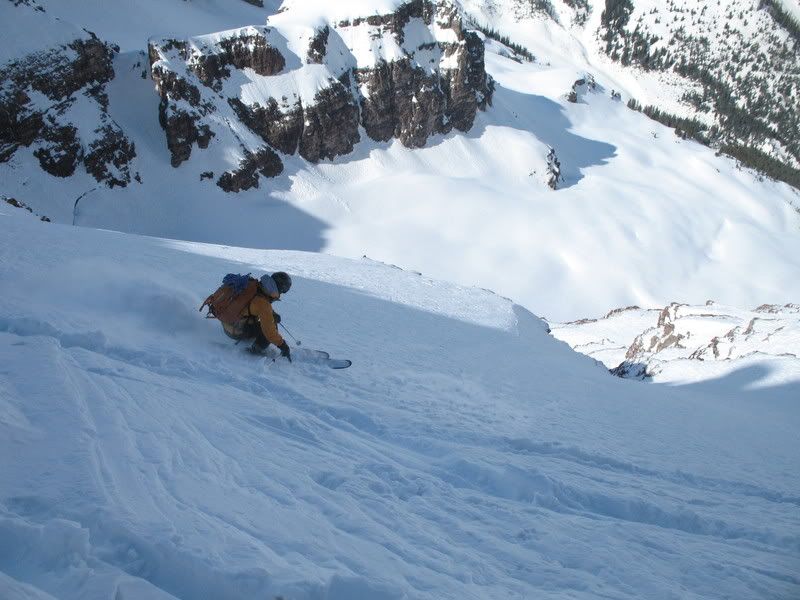 Me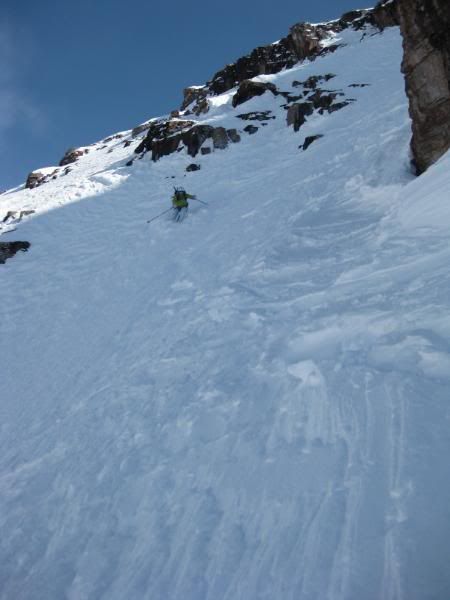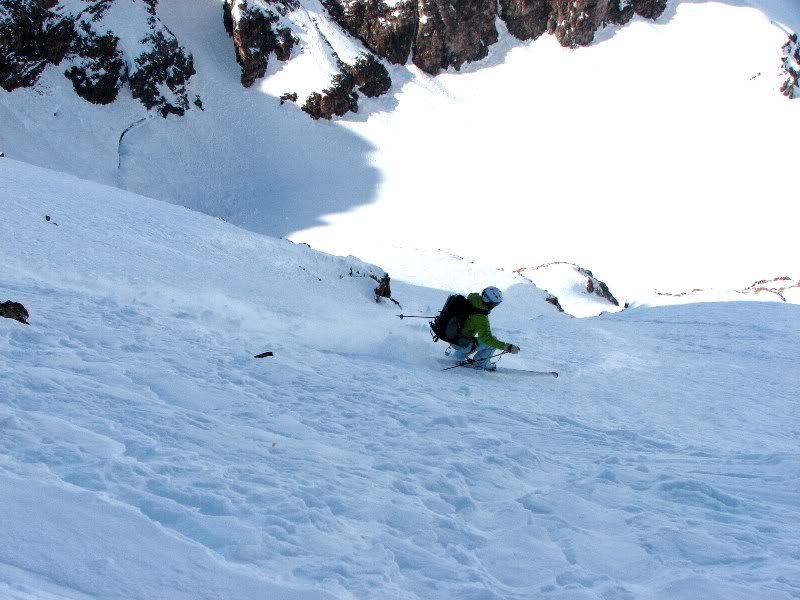 Joe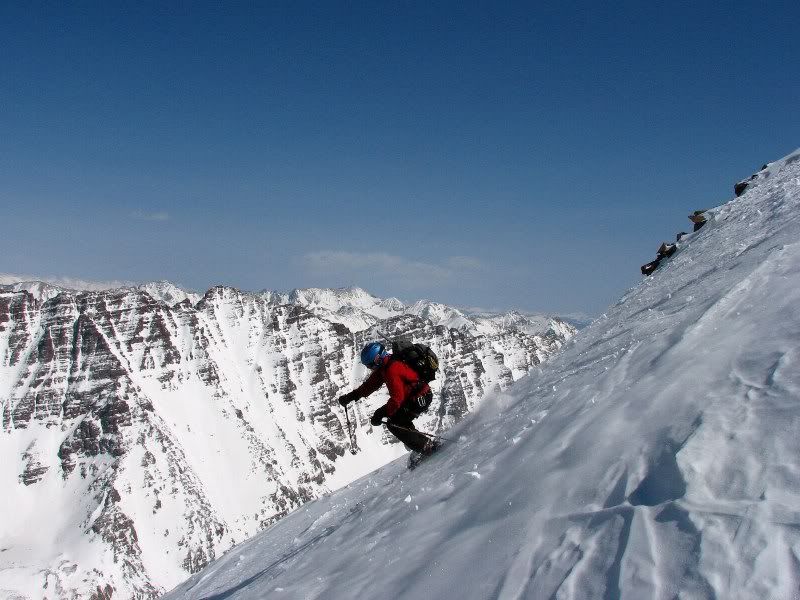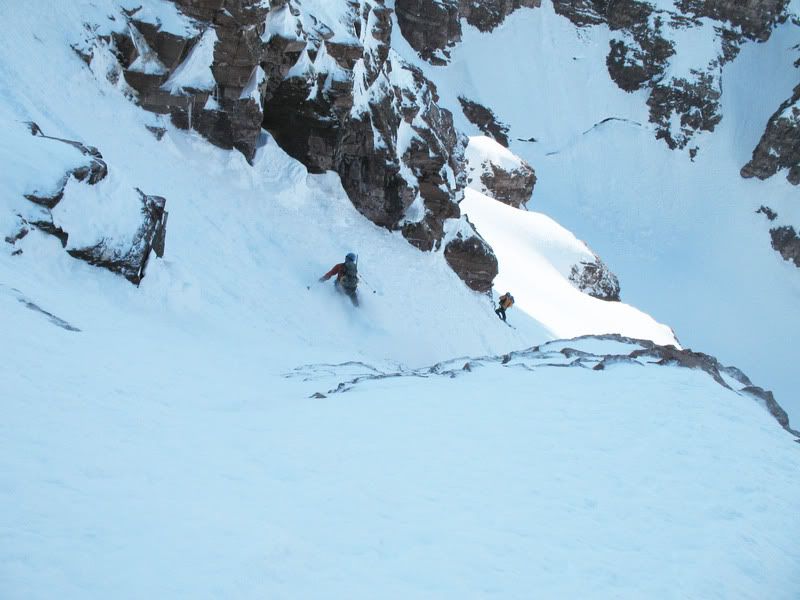 Finally, we reached our exit couloir!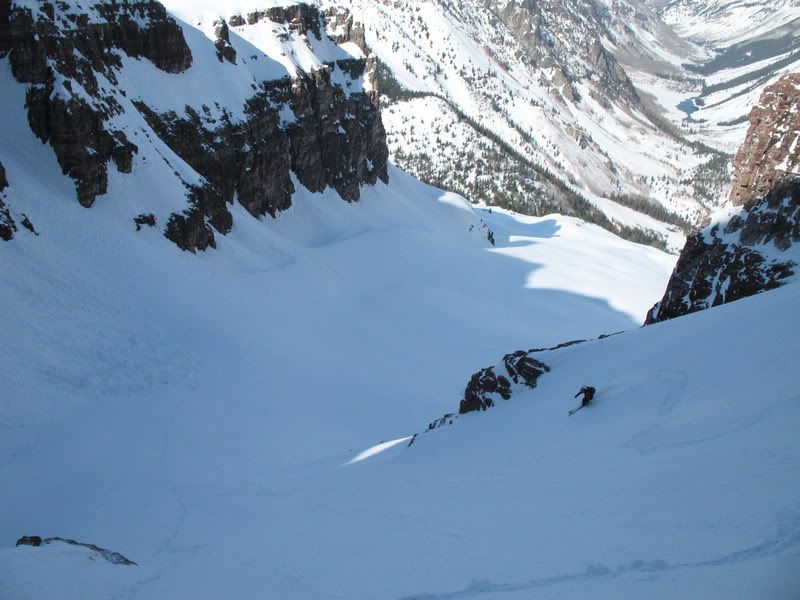 Skiing the apron was fun because you could finally let go! There weren't any more cliffs you could fall over 🙂
Even when we were done with the face, we still had quite a bit of skiing left.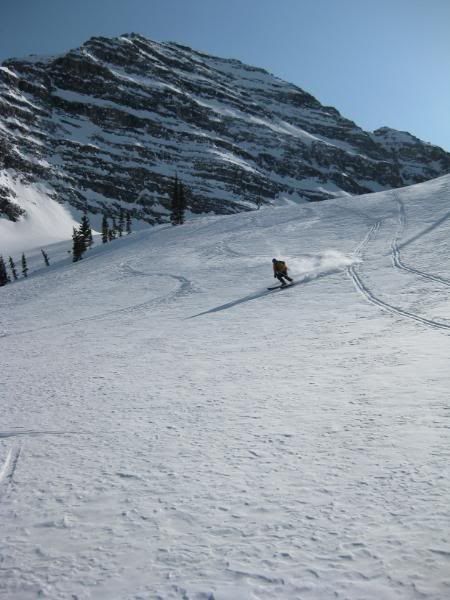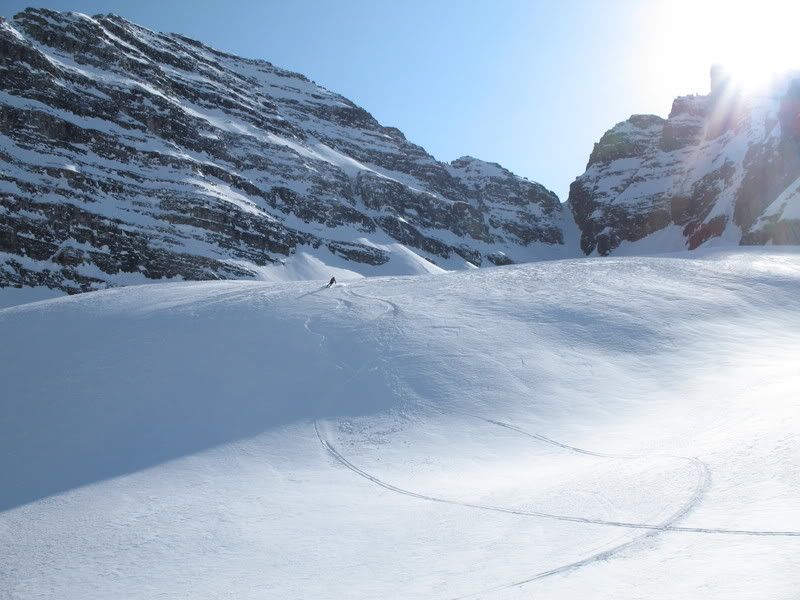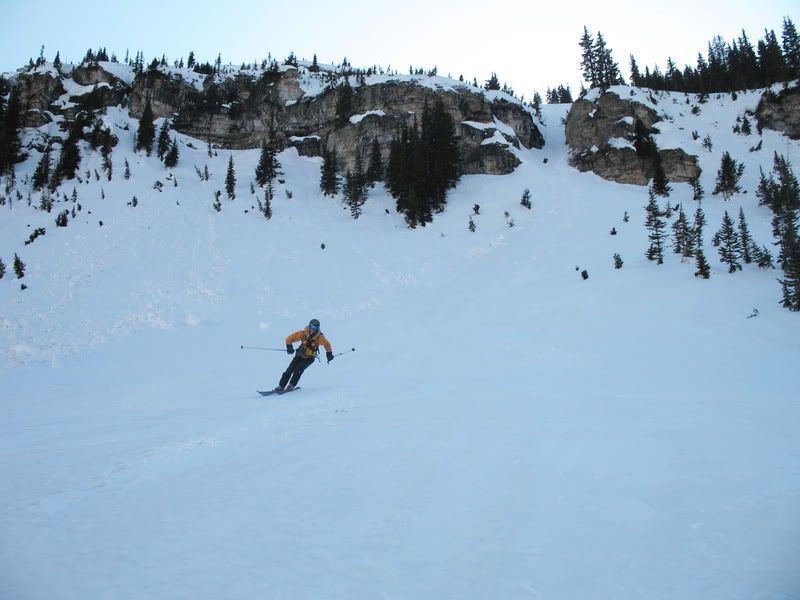 One of the most interesting bits was this bridge.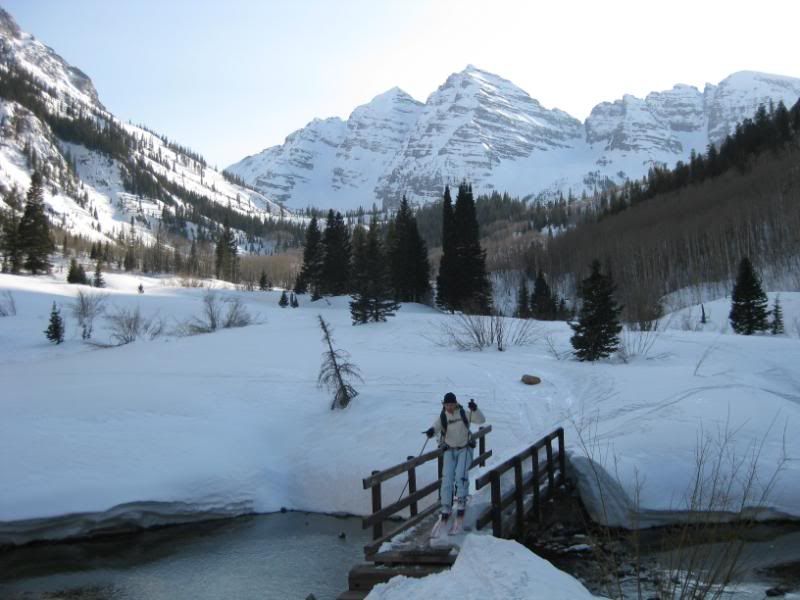 Let's have a closer look at that….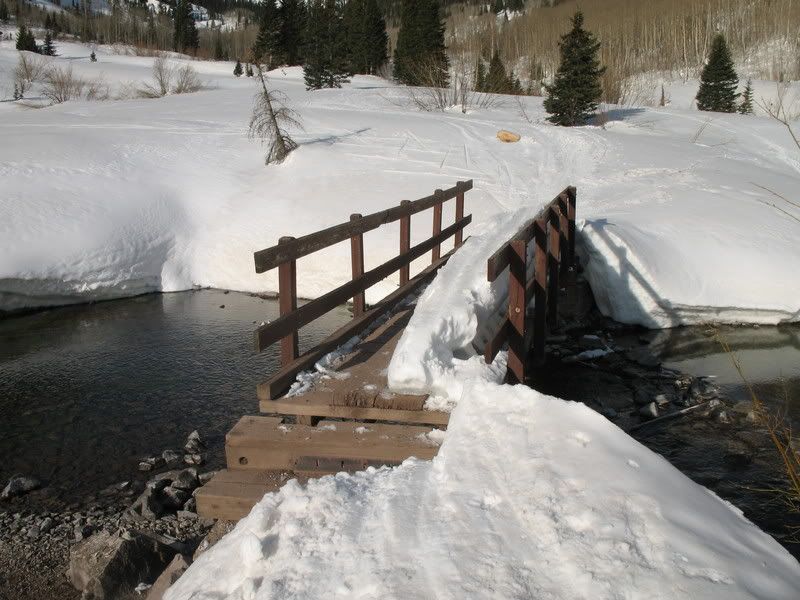 At the end of the day we enjoyed the sunset on the Bells, looking at them in awe. "Dang, we skied that?" Yep, another fourteener skied!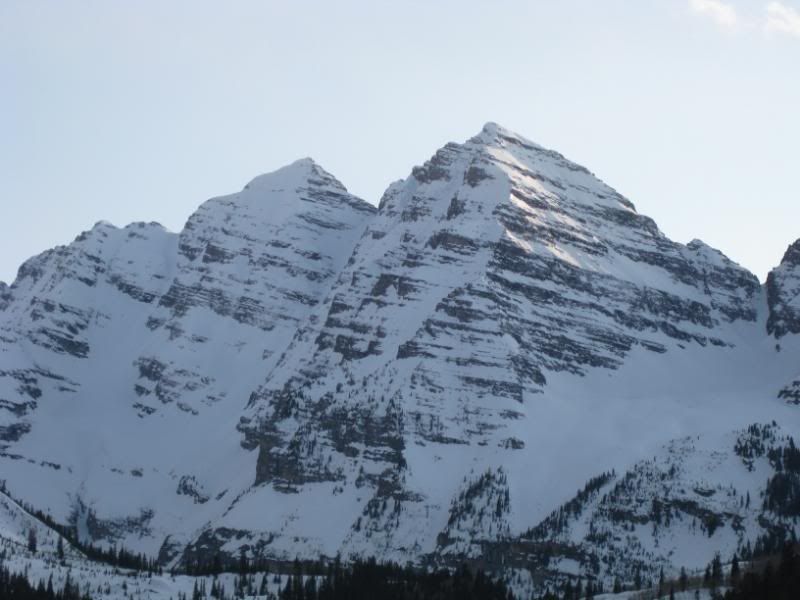 On Sunday, Joe and Andy tackled the Landry Line on Pyramid. Please view their [url=http://www.tetongravity.com/forums/showthread.php?t=121661]trip report[/url]. And, congrats, boys on charging such a difficult line!
It was a great weekend of camping, climbing, and skiing in the Maroon Lakes basin. Thanks Andy and Joe for making it a fantastic weekend!
Aside from skiing, biking, and all outdoorsy things,
Brittany Walker Konsella
also loves smiles and chocolate 🙂 Even though she excels at higher level math and chemistry, she still confuses left from right. Find out more about
Brittany
!
Latest posts by Brittany Walker Konsella (see all)