Good-bye to the Last Great Ski Bum House
(Last Updated On: April 15, 2008)
Originally posted on my Thrillhead Blog
The people in Crested Butte know it as Chi Beta. It's arguably one of the last great ski houses in Colorado. Rent is cheap. It's dirty, and full of ski posters and ski paraphernalia. The residents like biking too. they like it so much they built a bike course which surrounds the house. It goes on the deck railings and twists and turns and has see-saws and everything. The house is usually crammed with people. There's the renters, but there's always a lot of floaters too. The Chi Beta couch has seen more surfers than any other couch in Crested Butte. It has also probably seen the most renters too. If you meet a true ski bum in the Butte, there's a high likelihood he/she has spent some time living or surfing in this house. But, all this is soon to end.
The owners of the "Chi Beta" house have decided to sell their house due to a loss of insurance coverage. Unfortunately, the Chi Beta house has had quite a few insurance claims over the past few years- most flood-related. All this has led to insurance companies ceasing coverage of the house, forcing the owners to put it on the market, ending the era of a great ski house.
It must be a ski bum house if there's spray paint on the walls!
To commemorate the house and it's era as well as a great ski season, Chi Beta held a closing day party in their Snow Caves (which they built in their back yard).
The entrance to the snowcave must be done by sled. It's required 🙂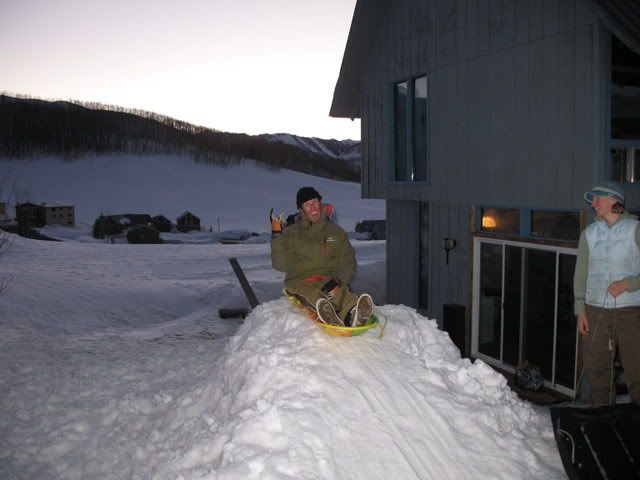 The entrance goes under part of the bike course.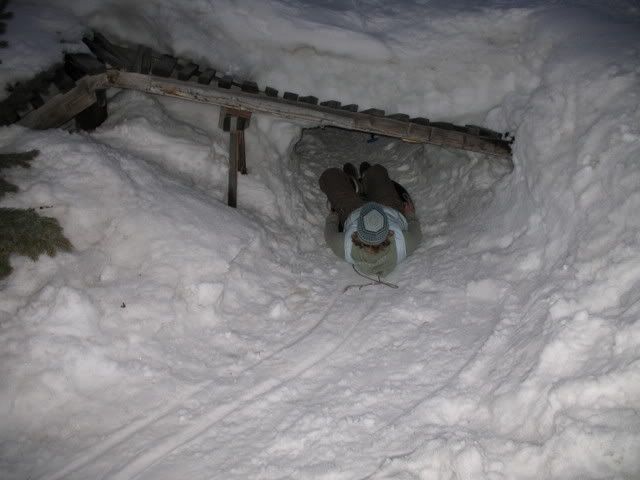 The entrance from the other side.
Despite the entrance, it's pretty big inside.
And it has a lot of ambiance.
It's more fun with people.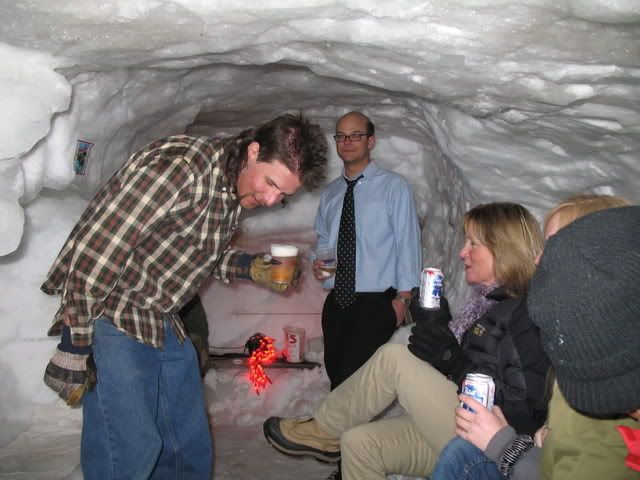 Another room.
Some crawling was required.
There were a lot of smiles that night…

But, deep inside there was a somber feeling. It was the end of an epic ski season, and a good-bye to a great ski house.
Aside from skiing, biking, and all outdoorsy things,
Brittany Walker Konsella
also loves smiles and chocolate 🙂 Even though she excels at higher level math and chemistry, she still confuses left from right. Find out more about
Brittany
!
Latest posts by Brittany Walker Konsella (see all)