Closing Day at Crested Butte (4/13)
(Last Updated On: April 14, 2008)
Originally posted on my Thrillhead Blog
Closing Day at Crested Butte (4/13)

Sometimes I look forward to the closing of a ski area because I know it will be a time of fun and festivities. But, underneath it all, it is always sad to say goodbye to another ski season. This year it was particularly sad to say goodbye when the CB resort was skiing better on closing day than it did nearly the entire season last year. We know that we have at least another 6 to 8 weeks of backcountry skiing. Still, in a season like this year, and when winter won't let go, it's hard to let go of the ski area itself.
Looking around, you can see the snow is quite winter-like for mid-April.
Axtel- look at the HUGE cornice!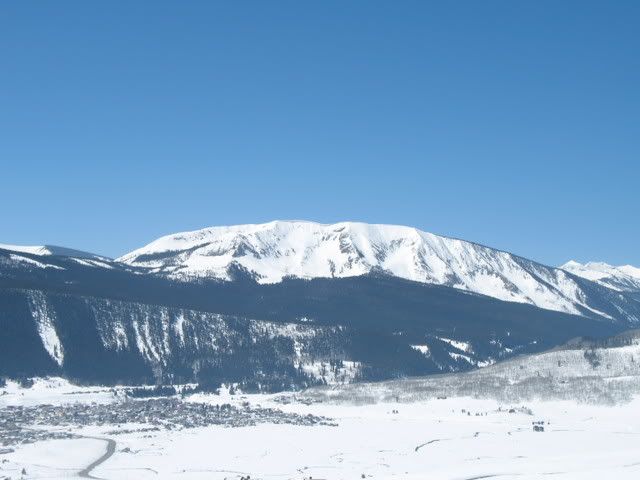 Whetstone
Castle and Teocalli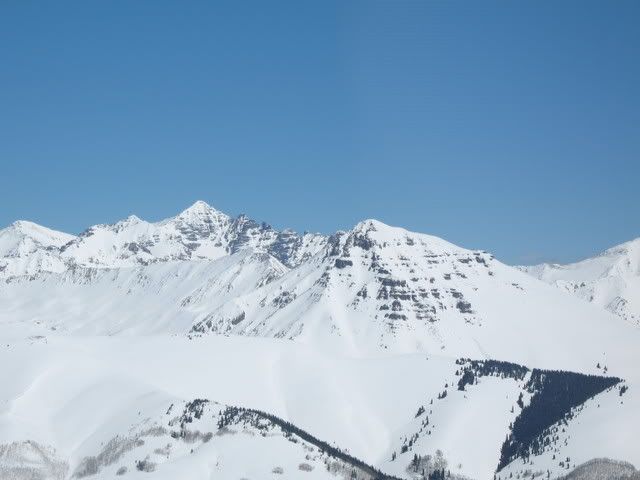 Star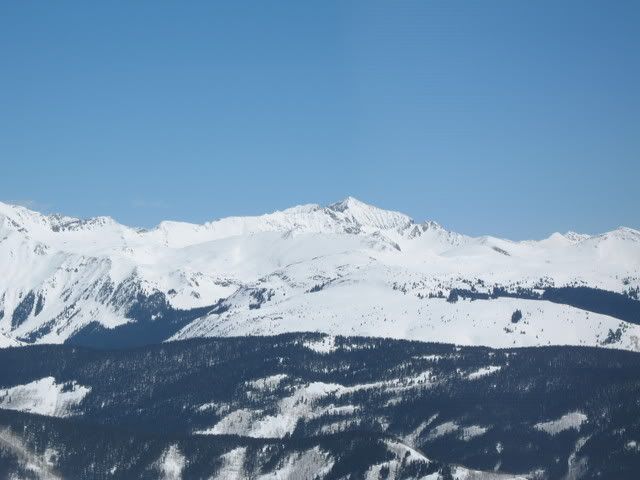 Gothic
On Saturday, the skiing was winter-like. But, Sunday, spring decided to come out from a prolonged hibernation. It was the FIRST DAY of real spring skiing and it was already mid-April!
With spring skiing and closing day, comes fun outfits. Frank was ready 🙂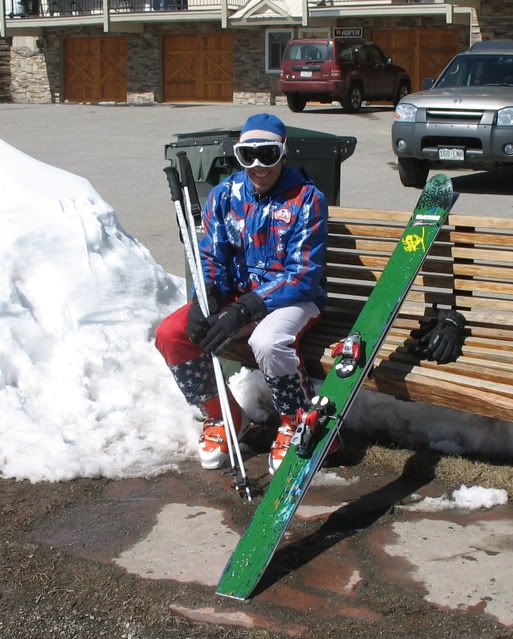 View going up the Silver Queen. The snow still looks great!
About 10 yrs ago a few of the locals got together at the top of the peak at noon on closing day. They raced from the top of the peak all the way down to East River, Chinese-downhill style. The tradition continues.
View of the peak.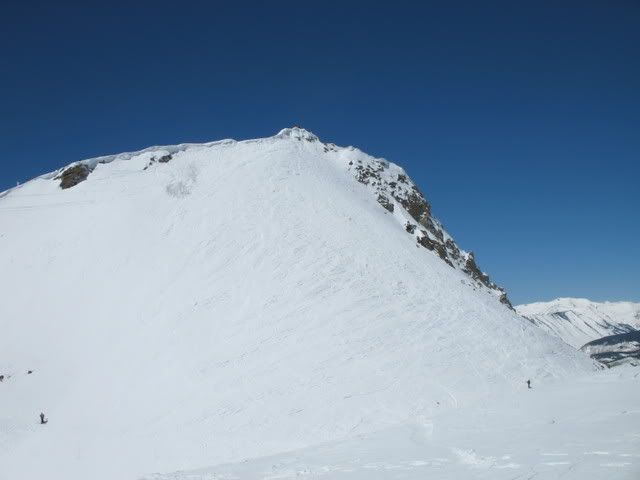 People already gathering.
The rules of Chinese-downhill: There are no rules, except to get to the finish line first!
Half the people left before the starter said "Go!"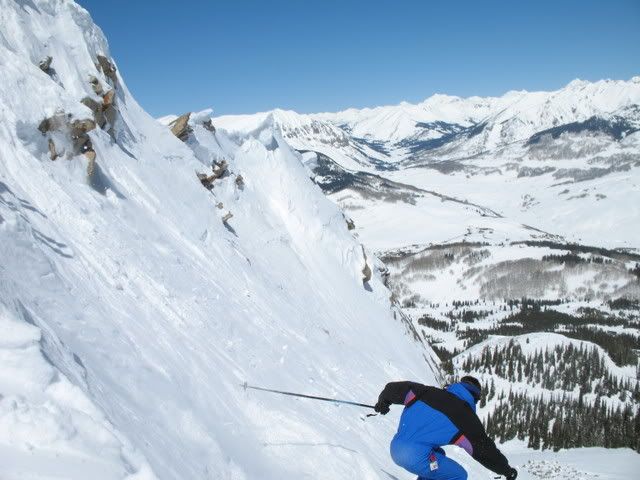 This year's winner: Frank Konsella himself. The local who placed highest in the World Extreme Freeskiing comp (with a broken face and all) found himself 7 weeks later winning the Chinese Downhill. Both are highly regarded wins 🙂
I couldn't end my last day in the Butte without hitting one of my favorite lines: Toilet Bowl. I had been eyeing this line for a few seasons, and finally skied it this season for the first time. This year's coverage frankly made the line easy!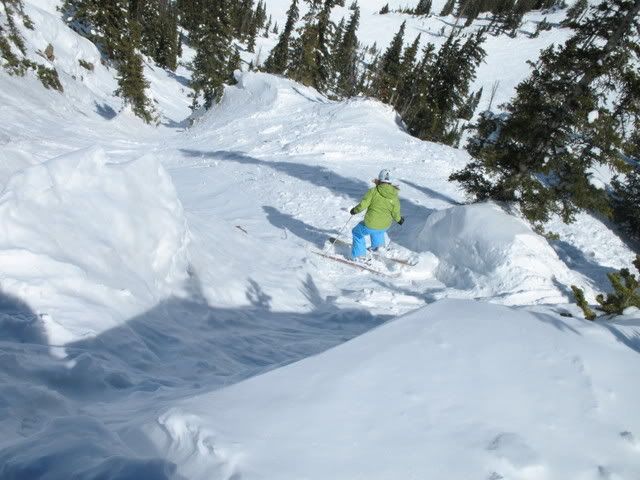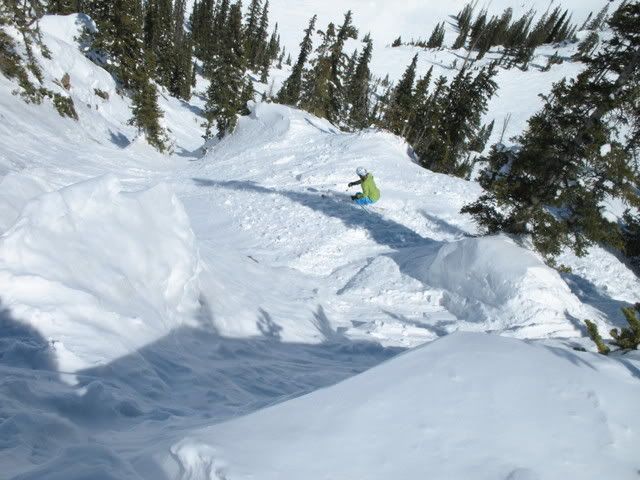 Group shot: Brooke, Ben, Frank, the other Ben 😉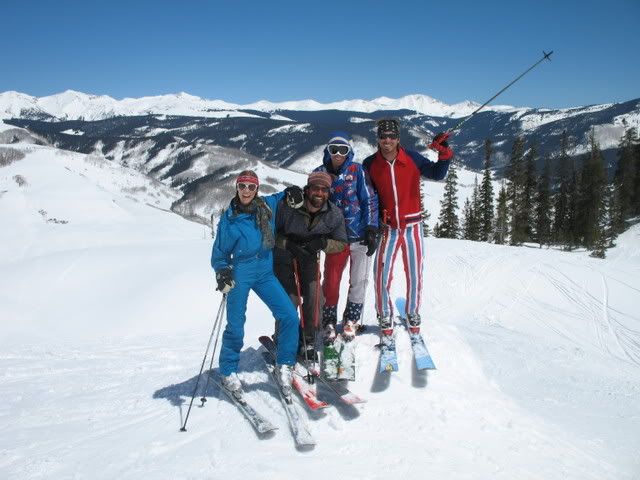 Danny decided to go all out on his costume, getting his hair cut mullet-style and all!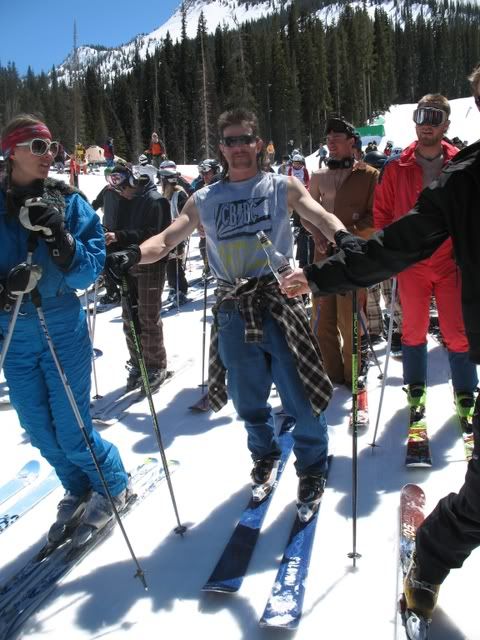 Frank had to hit one of his favorite straight-lines on Fredos: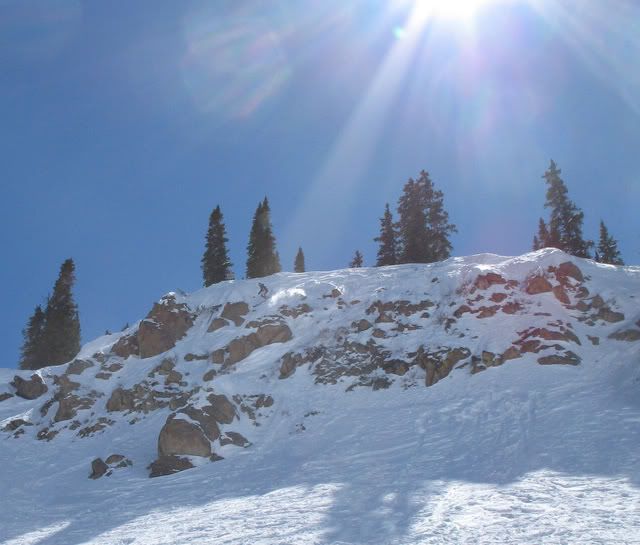 He also hit Sock-It-To-Me in style.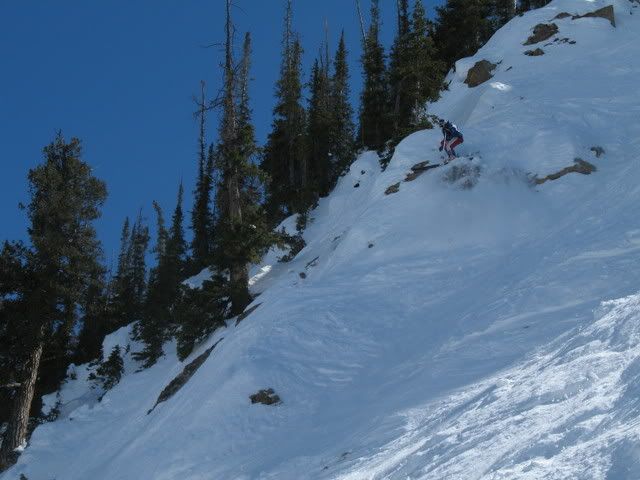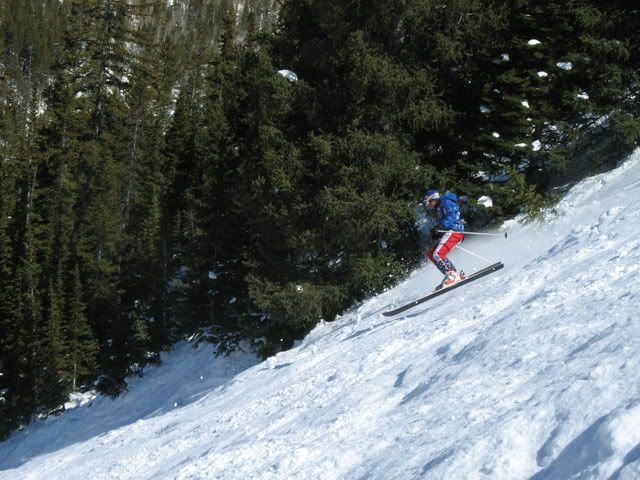 As the lifts began to close people made their way over to Twister. Several "bump-offs" were in action. Who doesn't love slushy bumps every now and then?
We were sad when they started putting up the chairs on the Twister lift 🙁
Everyone gathered at the Ice Bar for one last hurrah.
But, all good things must come to an end. Crested Butte's [url=http://www.thrillheadcreations.com/forum/weblog_entry.php?e=123]record-season [/url]has now ended and will leave memories for many. People will be telling stories years from now about the season of 2007-2008.
Aside from skiing, biking, and all outdoorsy things,
Brittany Walker Konsella
also loves smiles and chocolate 🙂 Even though she excels at higher level math and chemistry, she still confuses left from right. Find out more about
Brittany
!
Latest posts by Brittany Walker Konsella (see all)