Fourteener season has begun!
(Last Updated On: March 10, 2008)
Previously posted on my Thrillhead Blog
Fourteener season has begun, and it started off with a bang when we did Culebra Peak this past weekend.
Culebra is located entirely on private land- by a guy from Texas named Bobby Hill. How would you like to own a whole fourteener? And a few thirteeners to boot! Today, the land is known as the Cielo Vista Ranch, but many Coloradans may know it better by it's former name- the Taylor Ranch. The Taylor Ranch was controversial, as the owners provided very limited access to the land and disturbed environmentalists by engaging in activities such as logging. The new owner, however, seems to be more flexible with access. He also seems to promote environmentally friendly stewardship of the land. Throughout these owners, Carlos, the ranch manager, has been a constant. The ranch is his home and he does what his boss tells him to do, which has often landed him in a position of dislike by the locals. But, he's a man who is simply doing his job. Carlos has many stories to tell. If you go to Culebra, be sure to talk to him as he will give you insight like no other.
The ranch spans for miles and miles, from near the town of San Luis all the way to the New Mexican state border. Gaining permission to access this peak during the winter is a bit tough. But, we were persistent, which seemed to pay off.
Frank and I were joined by Jordan White, Ted Mahon, and Christy Sauer. It was a powerful team of experienced fourteener climbers!

Here's a few teaser pics:
Carlos, the ranch manager, met us at the gates to the ranch. From there we took snowmobiles up to the ranch headquarters.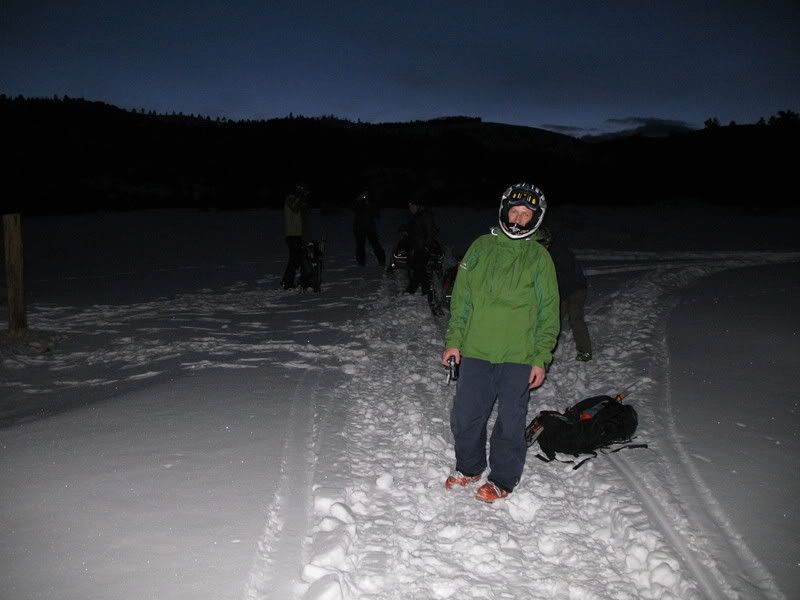 From there, we continued on snowmobiles to the Fourway point at 11,200 ft. Carlos took Jordan on his snowmobile, and made sure we arrived there in good time. We must thank Carlos a lot- earlier that week, knowing of our plans to climb Culebra, he made sure that the road was passable to snowmobiles just for us!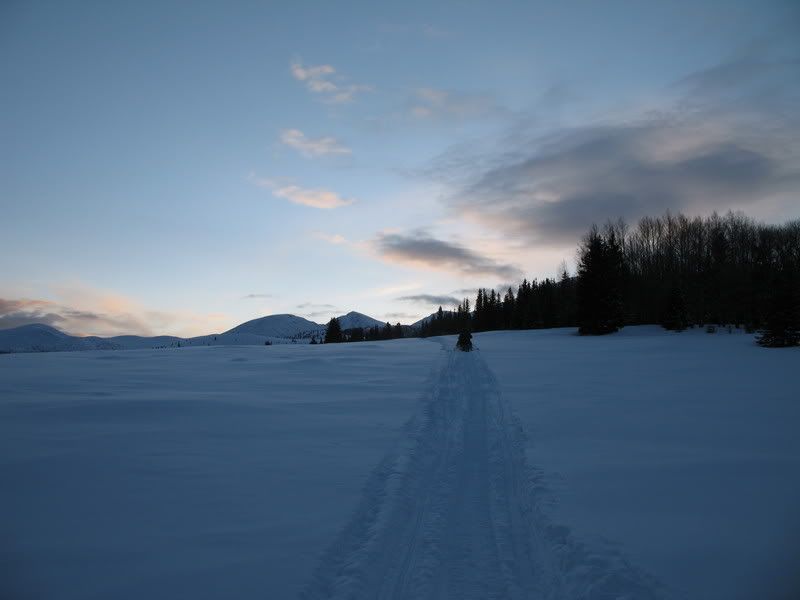 A ridge on Culebra

The weather started out fantastic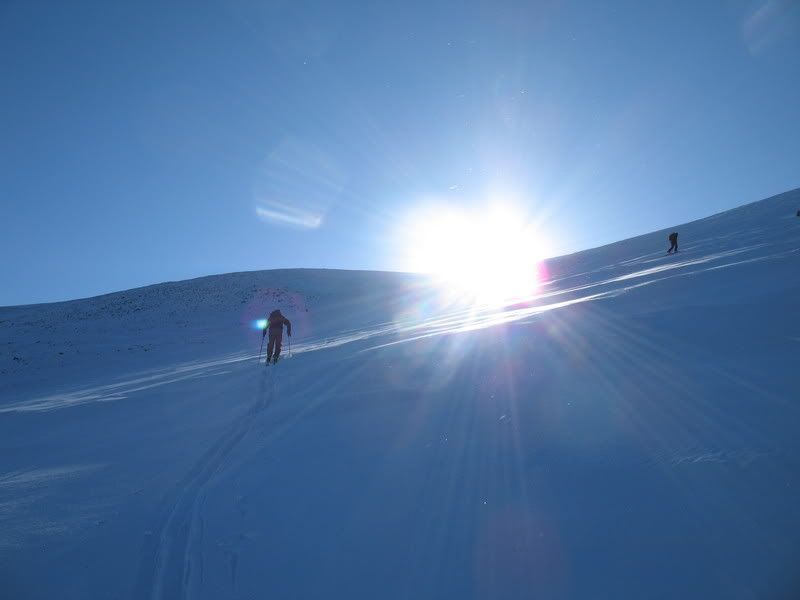 But then got gradually worse: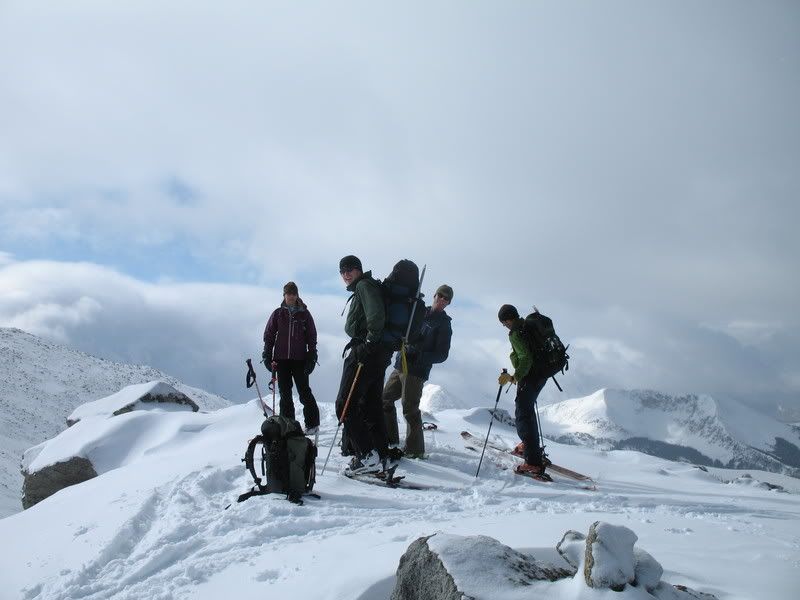 Frank, Jordan, and Ted at the summit: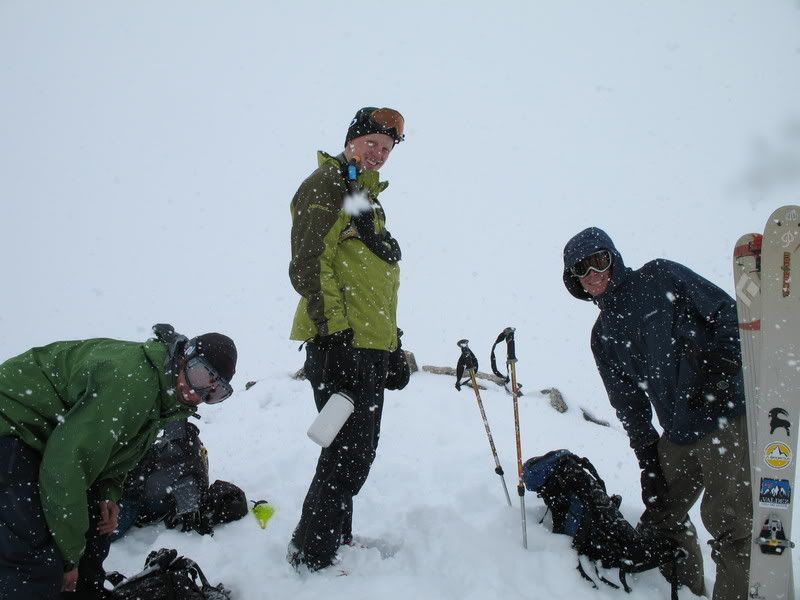 Christy and I at the summit: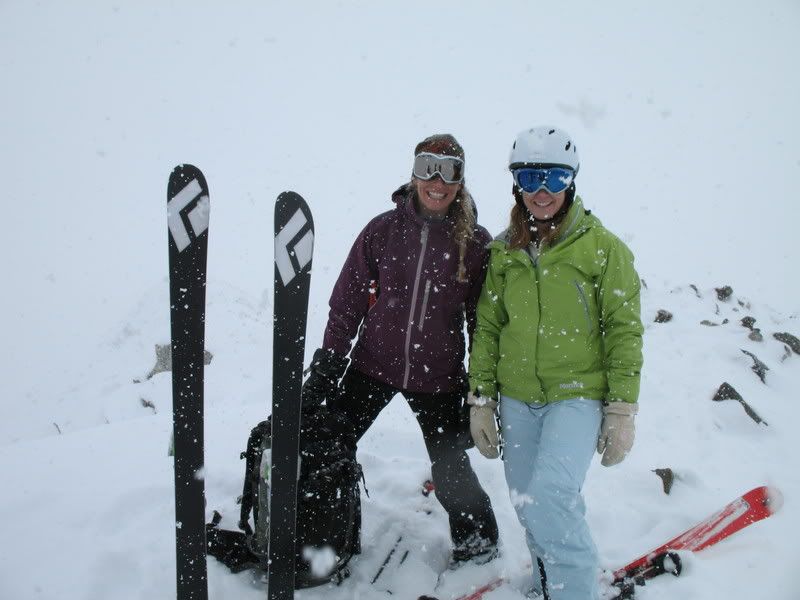 By the time we skied down, it was a complete white out. Skiing went more or less like this: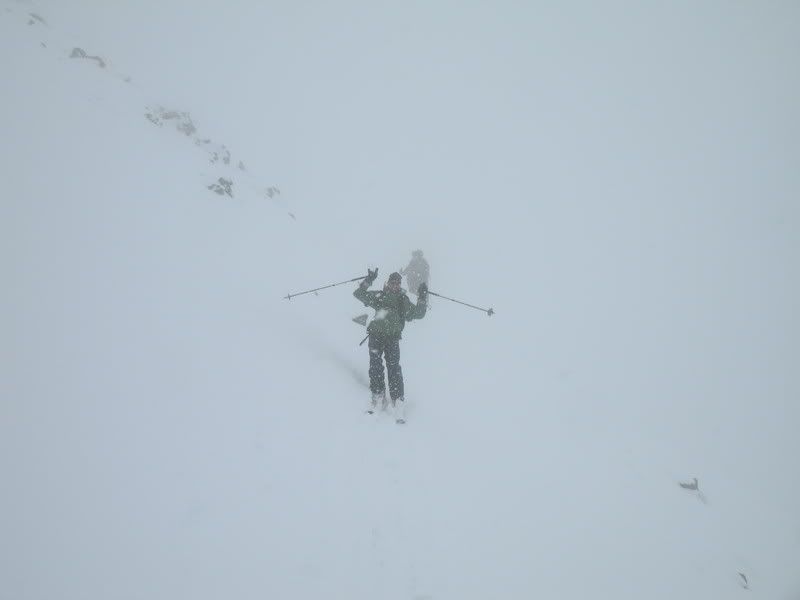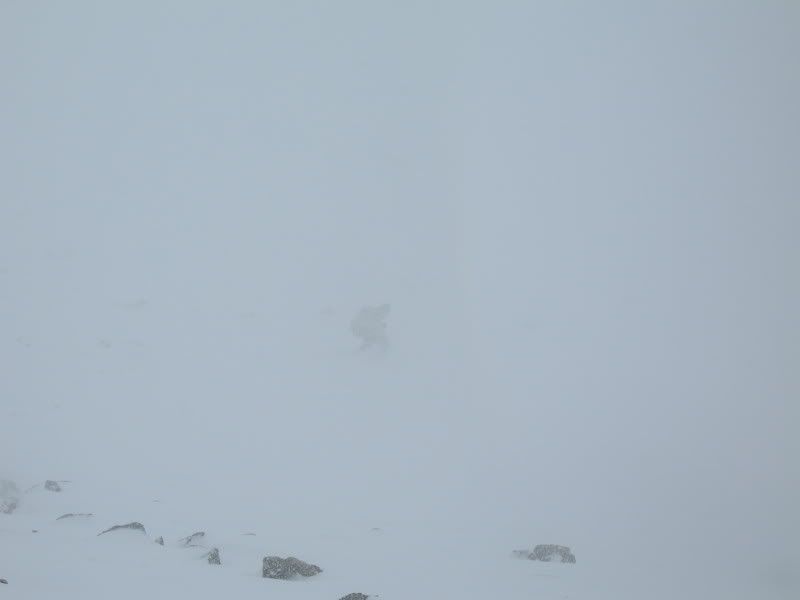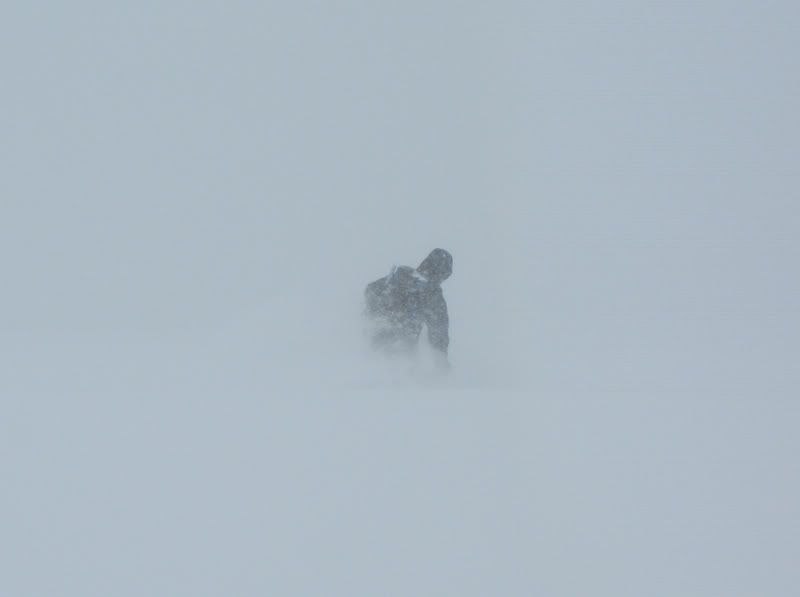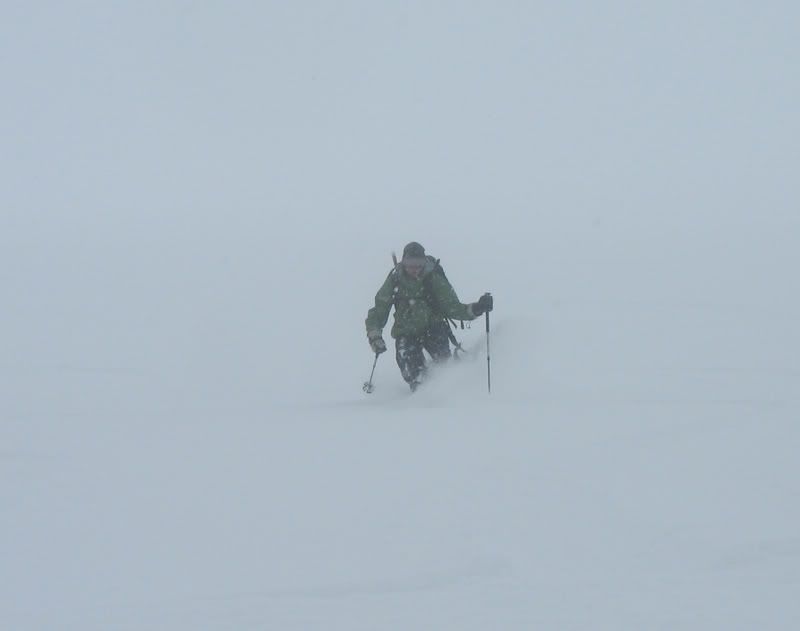 When we returned to the snowmobiles, we found an extra snowmobile waiting there, with a note attached. Carlos had left it for Jordan to take back to the parking lot! Thanks Carlos!!!!
Back at the cars, group shot. Christy, Jordan, Ted, Frank, me.

Christy, Carlos, Ted, Frank, Jordan: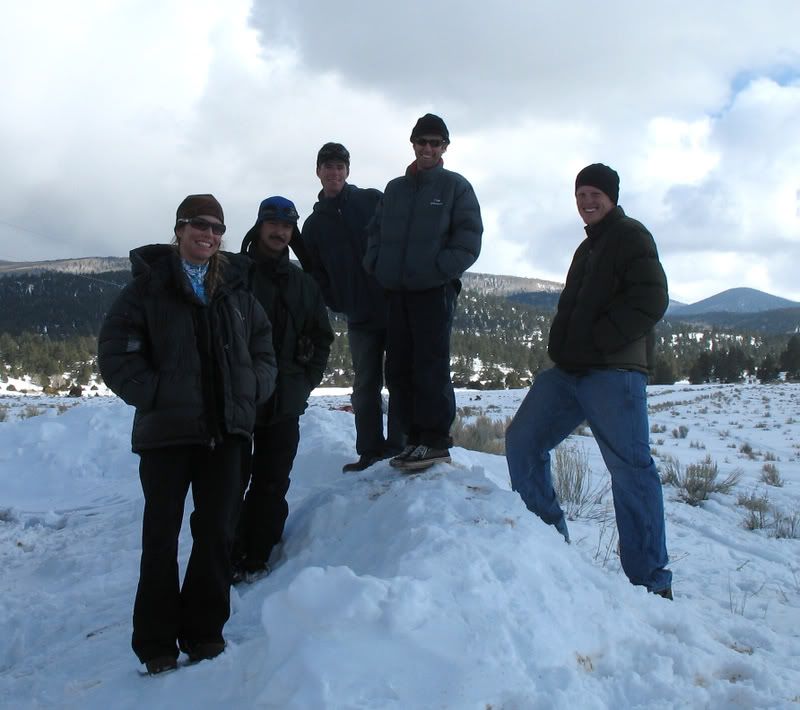 I will post some more pictures later in the week, as this truly was a memorable experience. But, for now, I'm off to Moab with a group of my students!
Aside from skiing, biking, and all outdoorsy things,
Brittany Walker Konsella
also loves smiles and chocolate 🙂 Even though she excels at higher level math and chemistry, she still confuses left from right. Find out more about
Brittany
!
Latest posts by Brittany Walker Konsella (see all)