TR: Mountain Biking Marshall Pass to Tank Seven (26 Sept 2017)
(Last Updated On: October 8, 2017)
There's a pretty good chance you haven't heard of Tank Seven trail #480, or have any idea where it is. Located southwest of Monarch Pass, Tank Seven is a fun trail located just up the Marshall Pass road from Sargents – on the west side of the Continental Divide. You'd hardly know that this trail is open to motorized travel given how narrow it is. And though much of the trail is fast and flowy, there's a fair bit of techy terrain to maneuver through the middle.
But, how do you get there? It's always more fun to make a loop out of something rather than ride a trail as an out-and-back. So, we decided to loop Tank Seven with Marshall Pass. It's simple really – park at the bottom of the trail (which is very hard to find), ride up to the top of Marshall Pass, catch the Colorado Trail south a handful of miles to Tank Seven and descend!
In late September, my friend Heather and I headed down to Sargents to checkout this loop. The fall colors on Marshall Pass were amazing!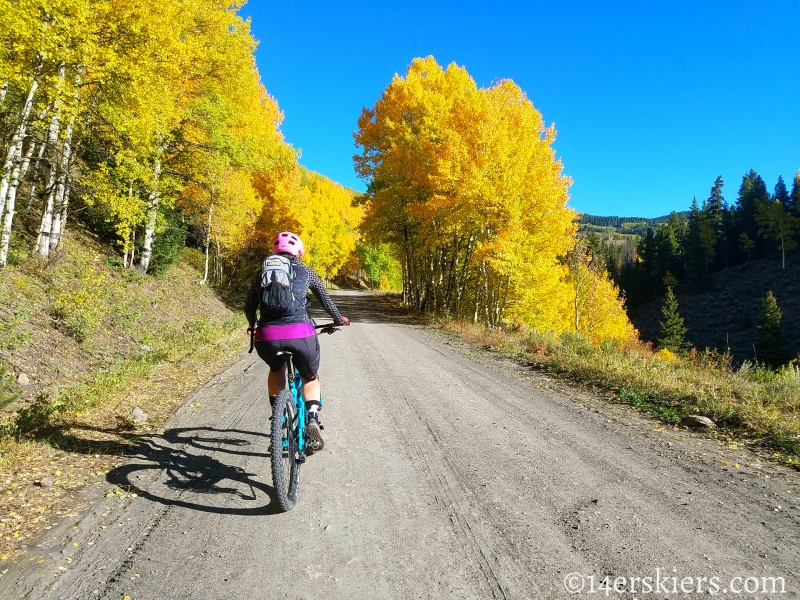 Near the top of Marshall Pass.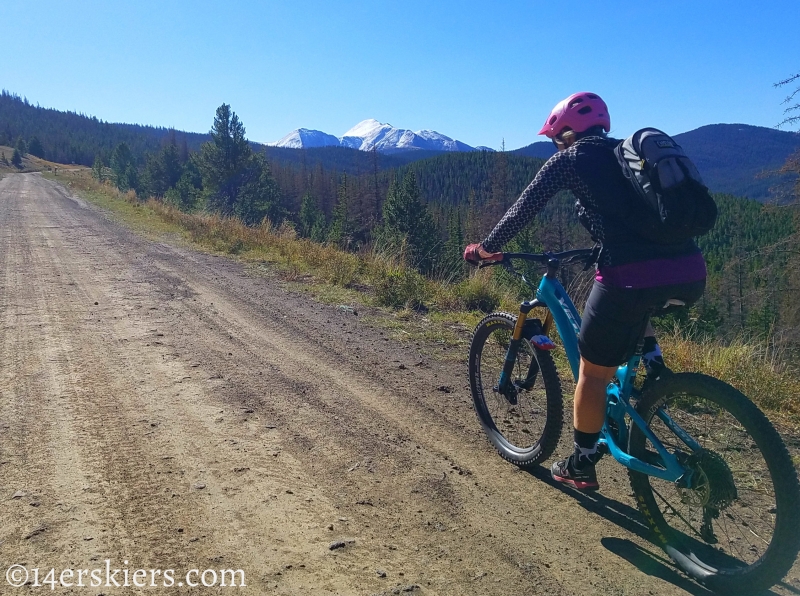 We rode the Colorado Trail to Silver Creek, part of the typical "Monarch Crest" ride. From there, we ventured onward on the Colorado Trail, into unknown terrain for us. No real adventure ride is complete without some hike-a-bike…. Sheep Mountain in the distance.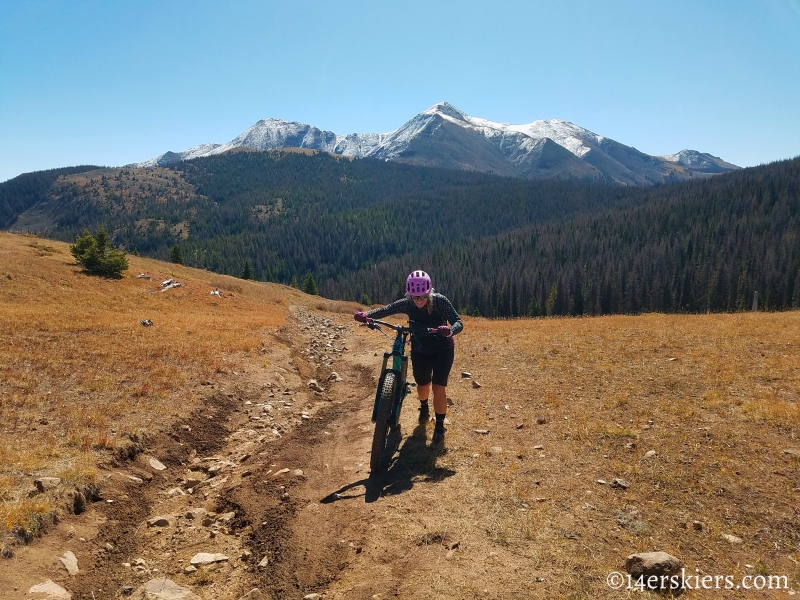 Parts of the Colorado Trail (Segment 16) were fun – really fun.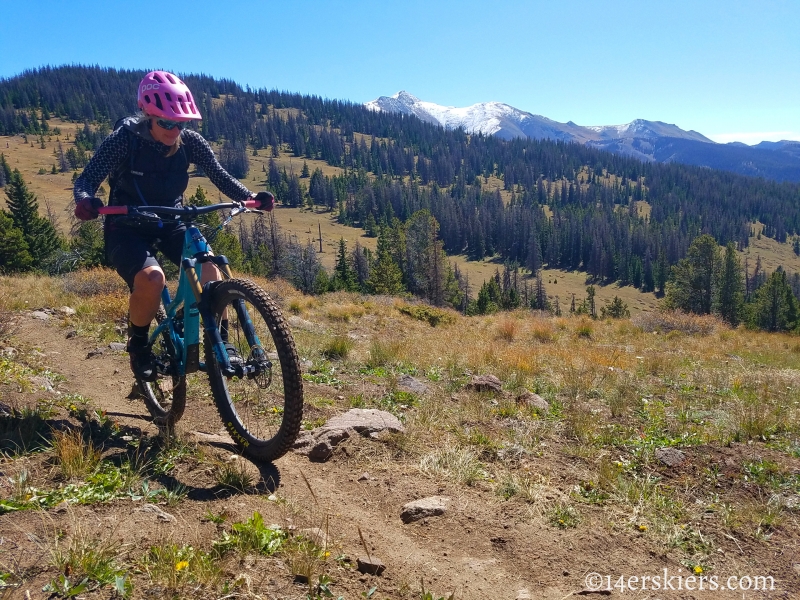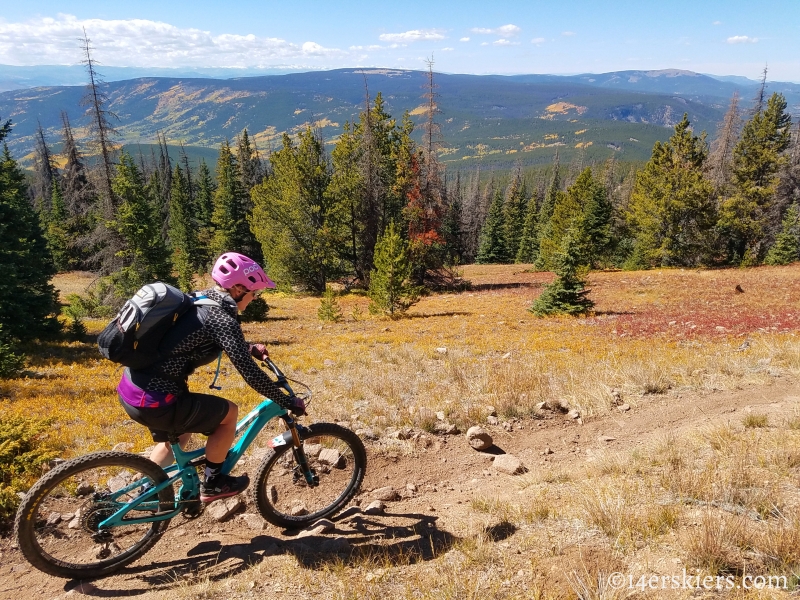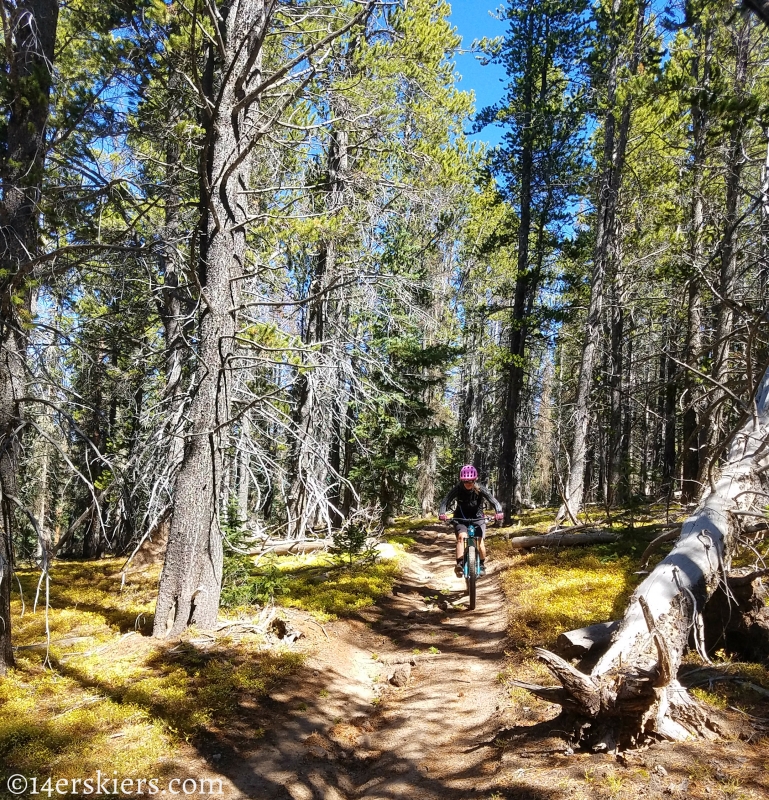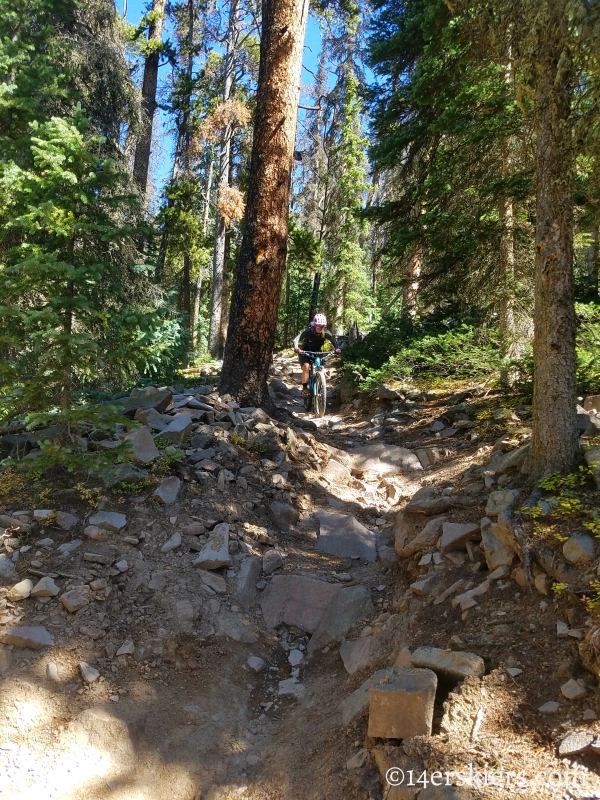 After a pretty worthy descent, the trail became more…. "cross-country". Of course, the views were amazing.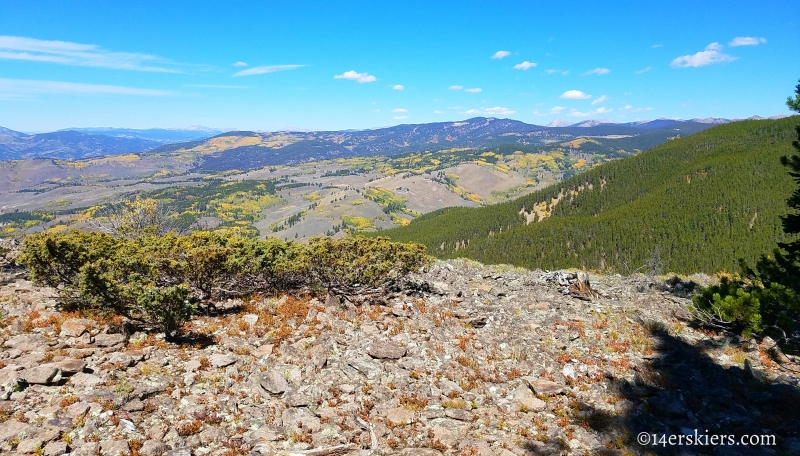 Plenty of fall colors.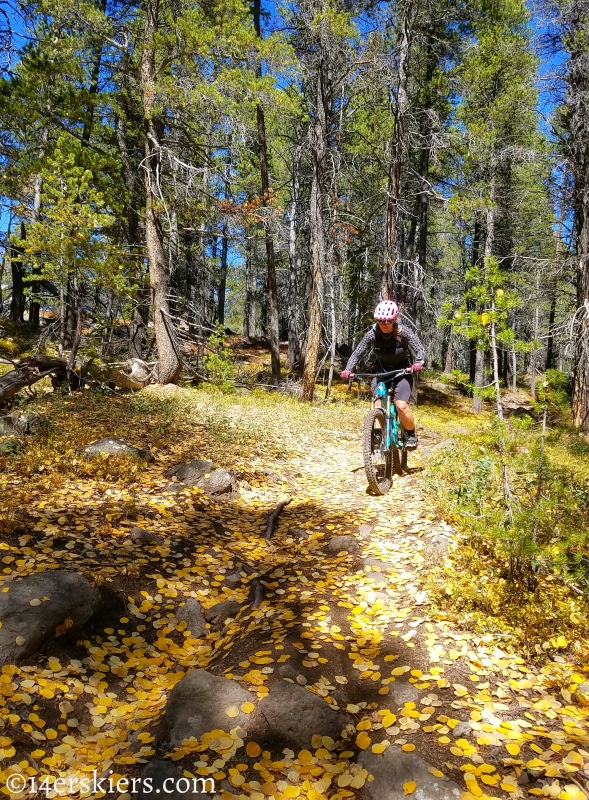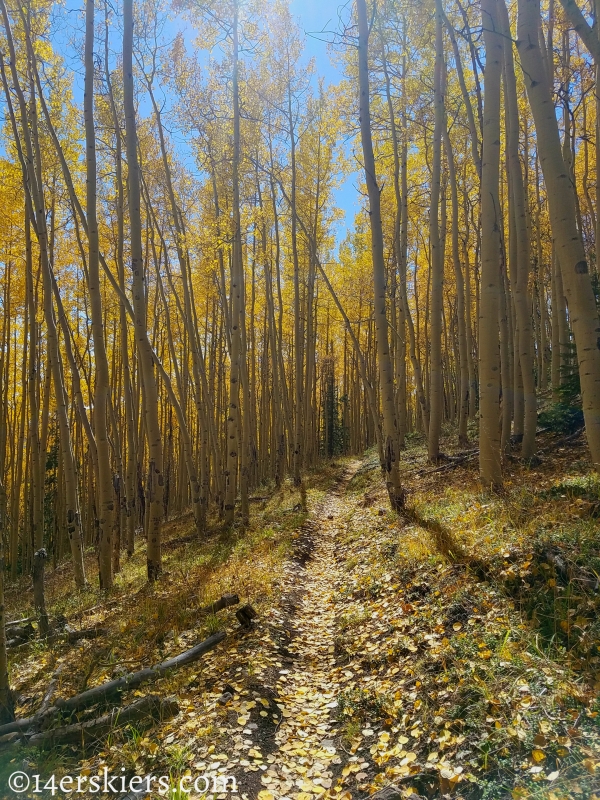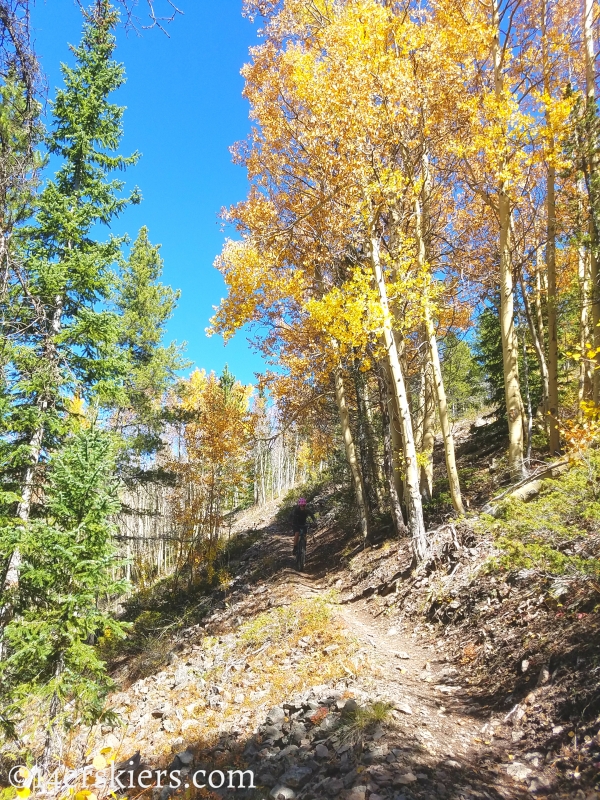 After a couple of hours of riding on the CT, we finally reached Tank Seven.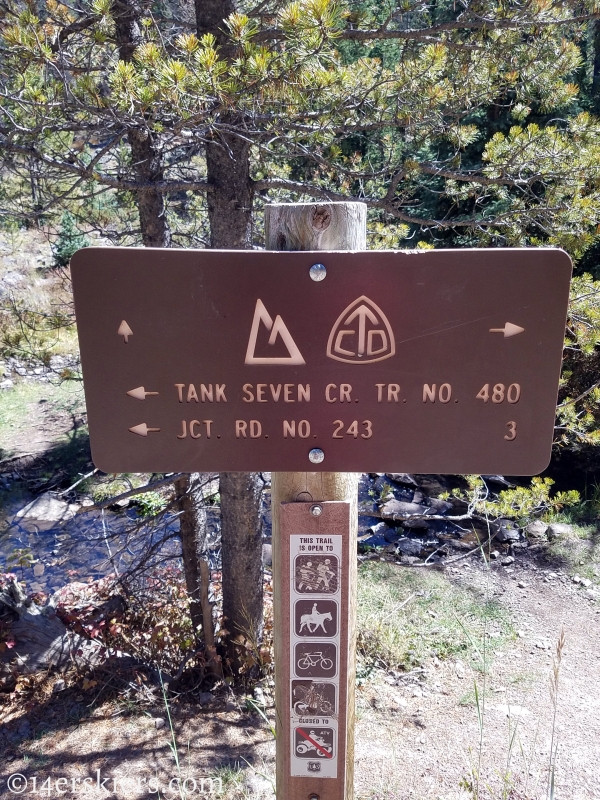 The upper part was fun and fast!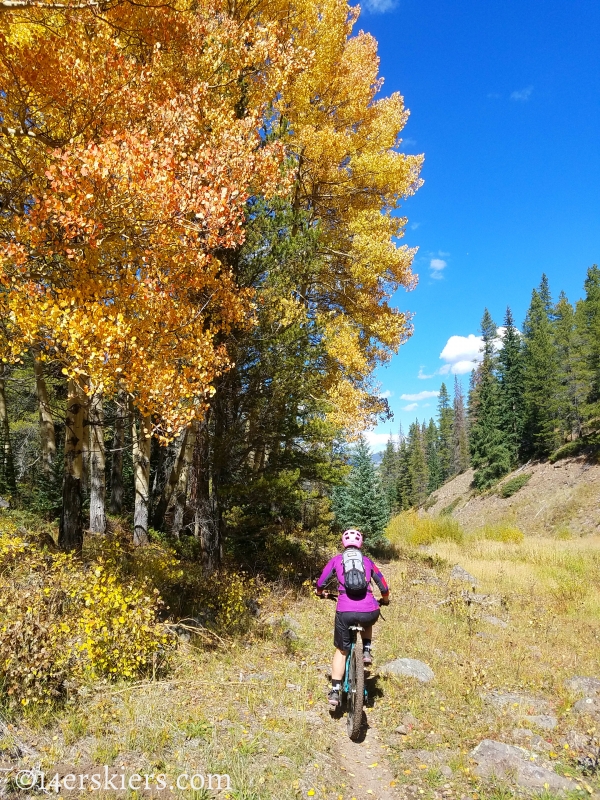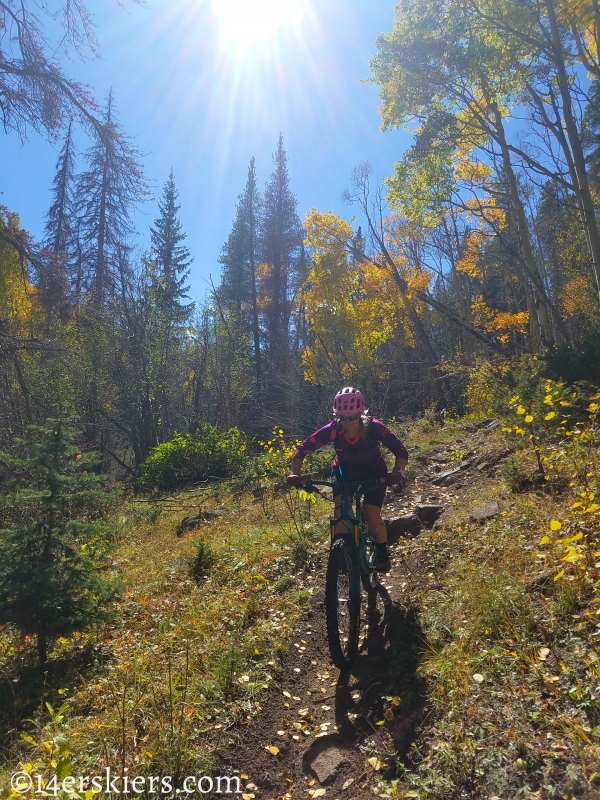 The middle part followed closer to the creek and the rocky terrain made the trail difficult at times.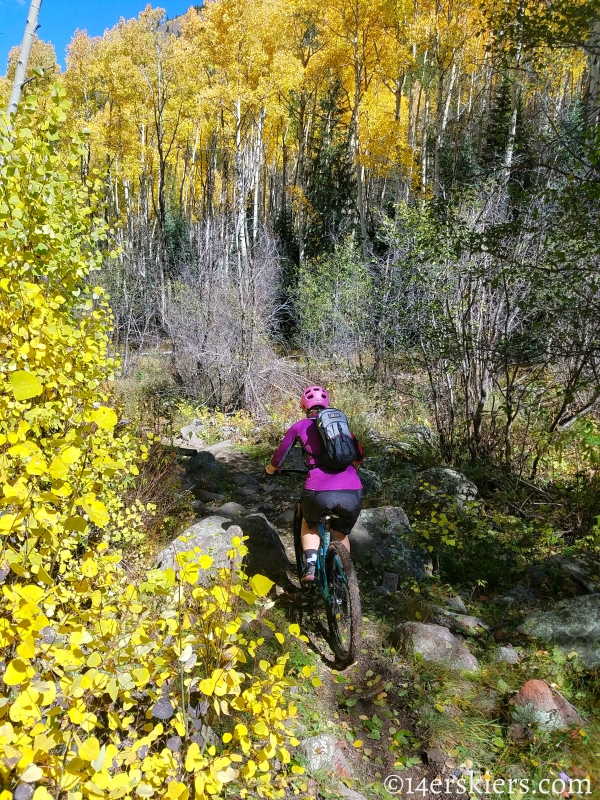 But then it got fast again!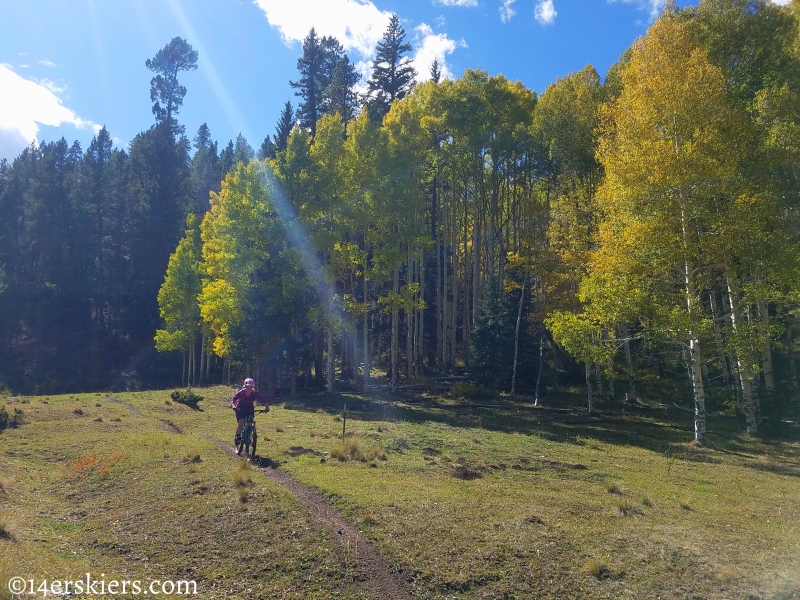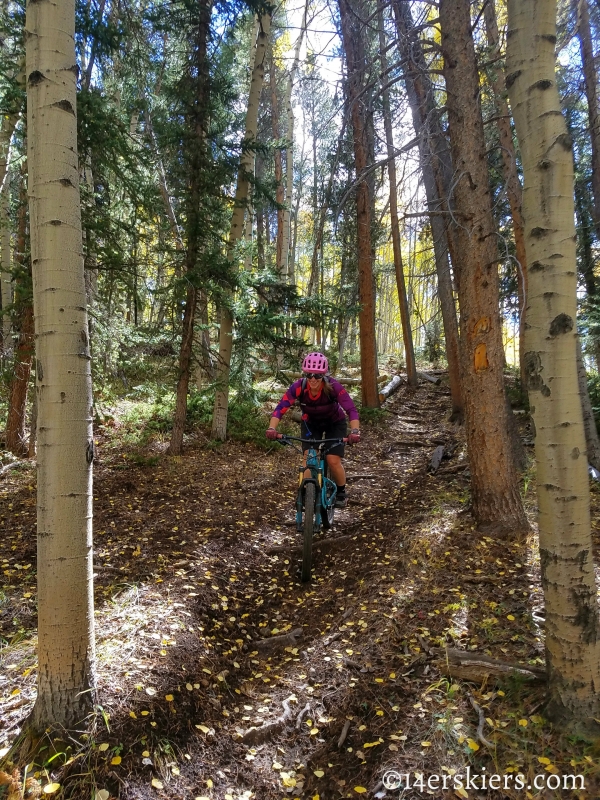 Of course, the ride had to finish with an uphill 🙂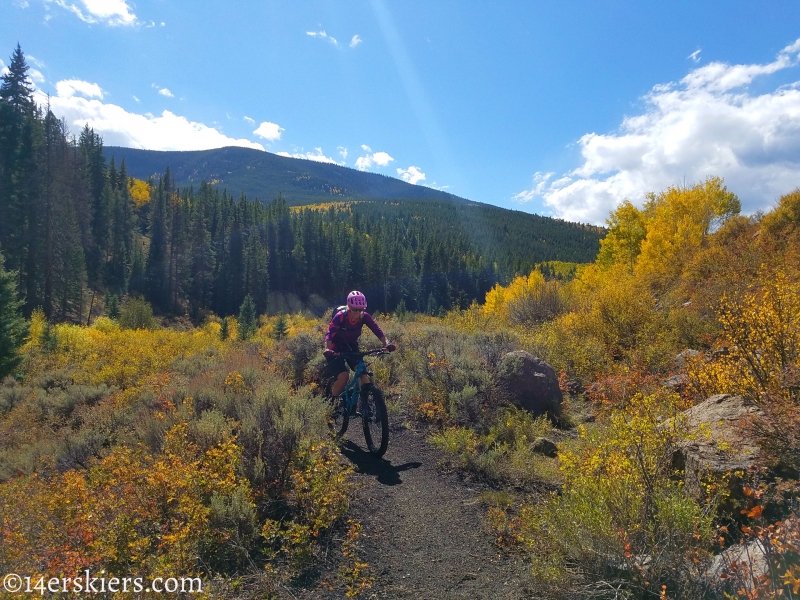 For people looking for something different to ride in the Monarch/Marshall Pass area, you should definitely check out Tank Seven. Thanks to Heather for enduring another day of exploration with me – and all my photo-taking too!
Map of Tank Seven Loop
This loop is best ridden in the clockwise direction.
Aside from skiing, biking, and all outdoorsy things,
Brittany Walker Konsella
also loves smiles and chocolate 🙂 Even though she excels at higher level math and chemistry, she still confuses left from right. Find out more about
Brittany
!
Latest posts by Brittany Walker Konsella (see all)
Summary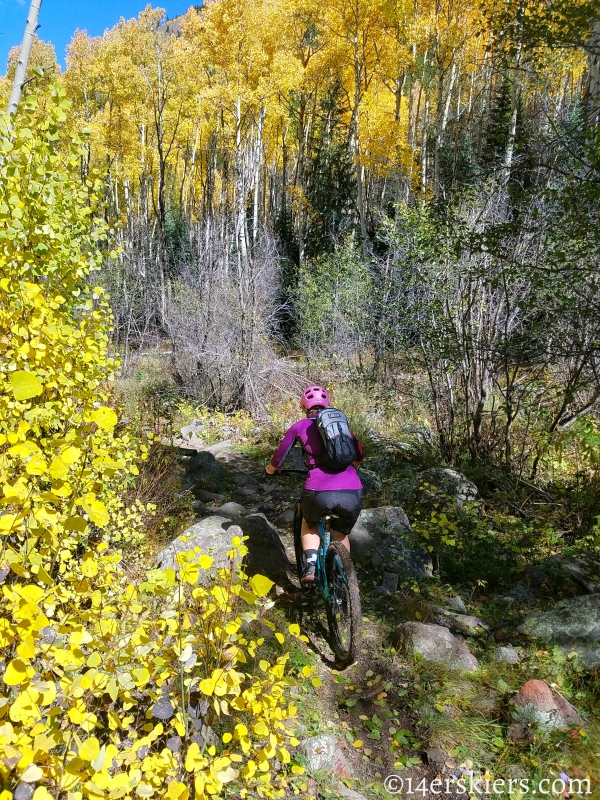 Description
Located near Sargents, Tank Seven trail #480 offers a fun, flowy descent with a techy middle. Loop it with Marshall Pass for a fun mountain bike ride!
Author