TR: Mountain Biking in Snowmass (1 Oct 2016)
(Last Updated On: October 20, 2016)
The first weekend in October took us to Aspen for our friend Jordan's Wedding. With it being peak leaf time over there and the forecast looking pretty good, we planned for some adequate time for riding. Day one we landed in Hay Park outside of Carbondale. For days 2 and 3 we ended up enjoying the company of riding with our Carbondale-based friend Ann. For day 3 Ann thrilled us with a ride of epic proportions on Red Table and Basalt Mountains. Day 2, however was a bit more mellow, sticking to enjoying the fall colors while mountain biking in Snowmass on more established trails. The riding was fantastically beautiful and amazingly fun.
We were a party of five – Me, Frank, Ann and her friends Greg and Twyla. We met in Snowmass and began riding the new trails of the Sky Mountain Park area. Deadline sure was one hell of a fun descent! From there we traversed across the mountain via the beautiful Tom Blake, climbed up the Powerline, descended Verde, and then made our way over to the Rim trail, eventually descending back to the valley for a fun 4 hour loop.
Ann climbing her way up one of the new trails.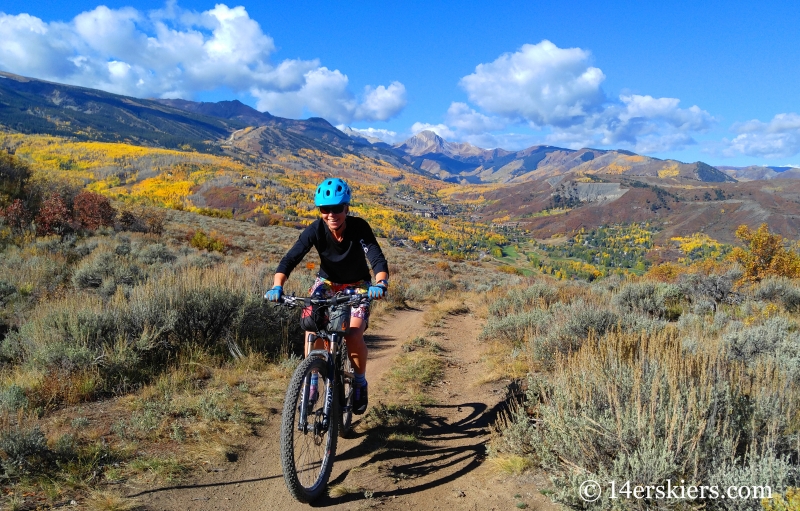 Twyla and me pedaling our way to a fun descent.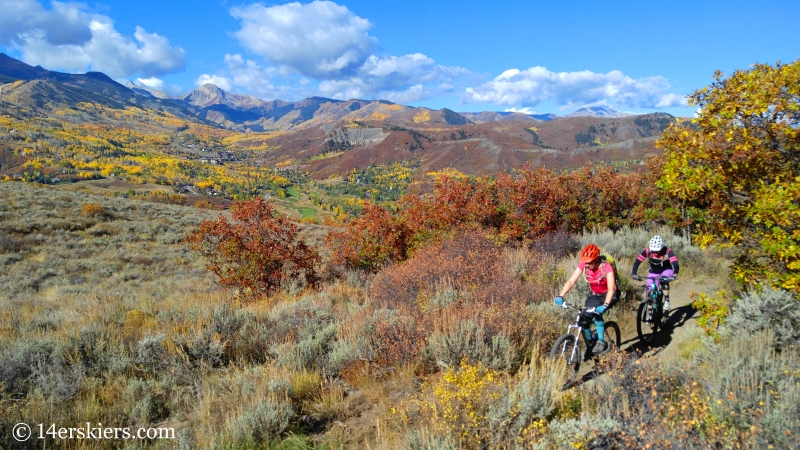 Deadline delivered. Frank.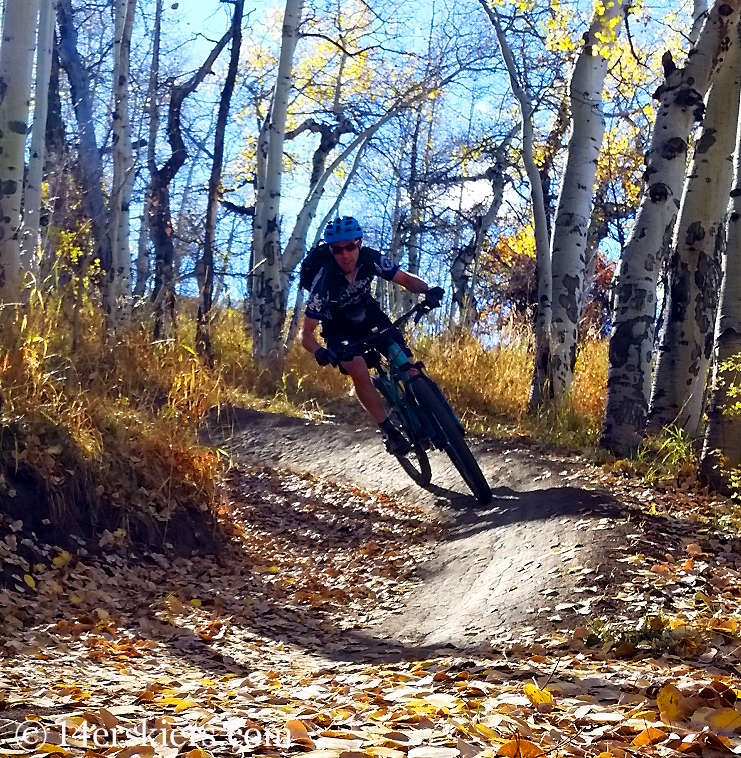 Ann.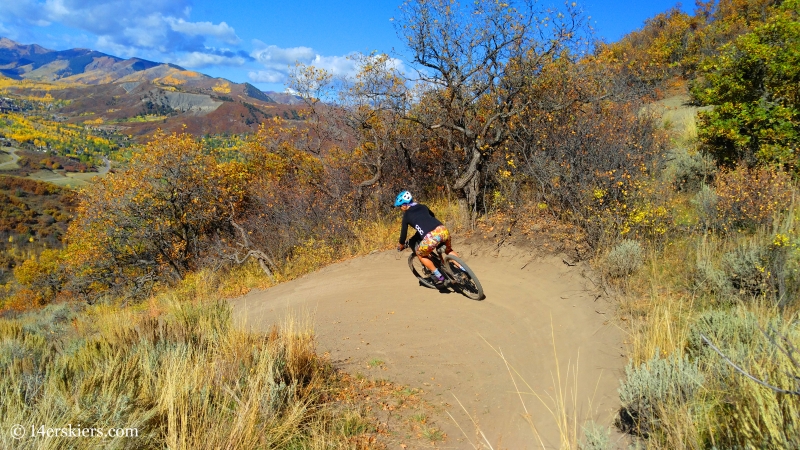 I did say the leaves were at their peak, right?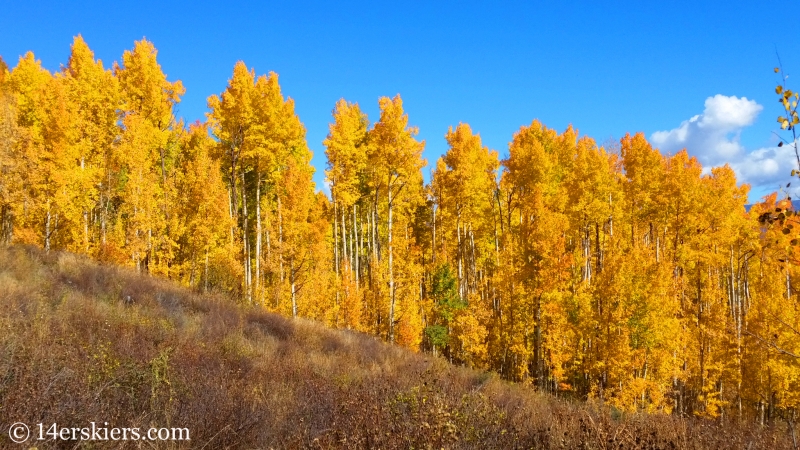 Greg and Frank under a canopy of gold.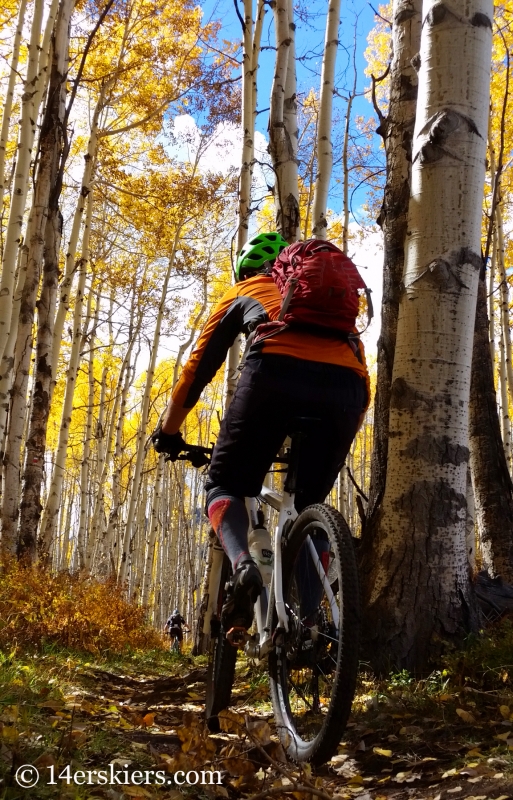 I just could not get over the leaves.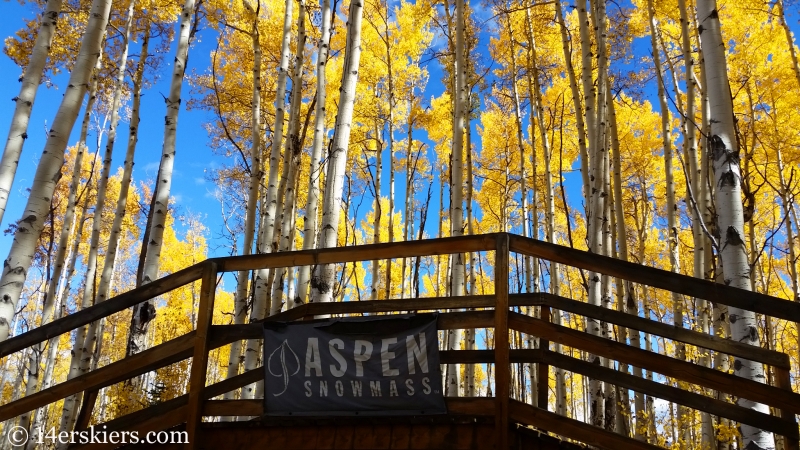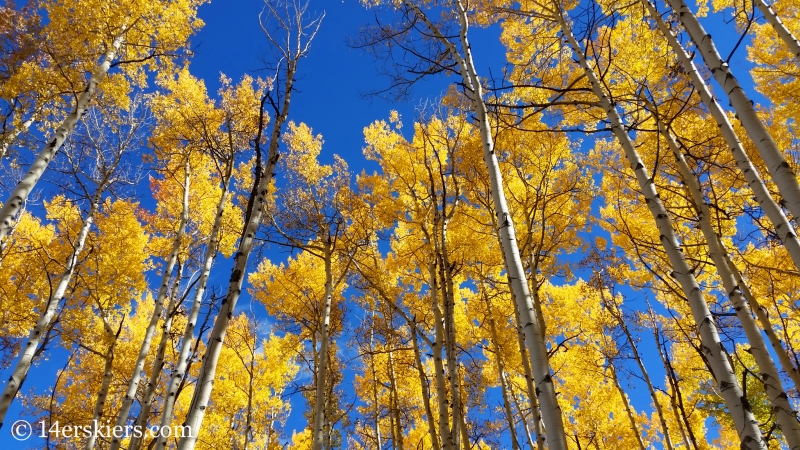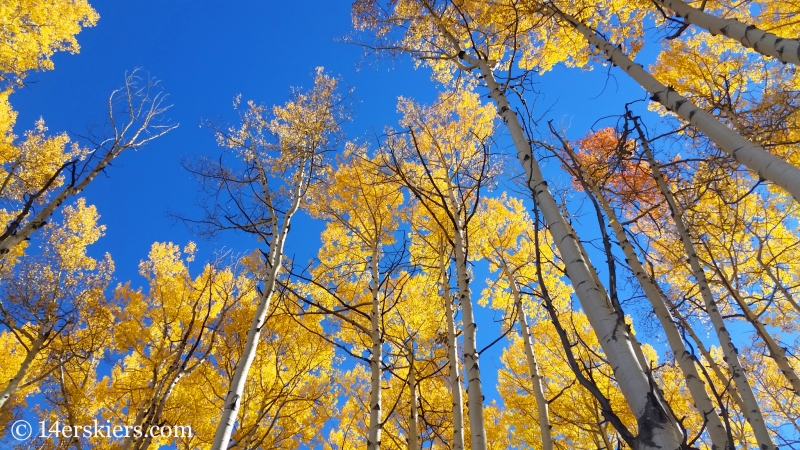 More golden glory. Me and Ann.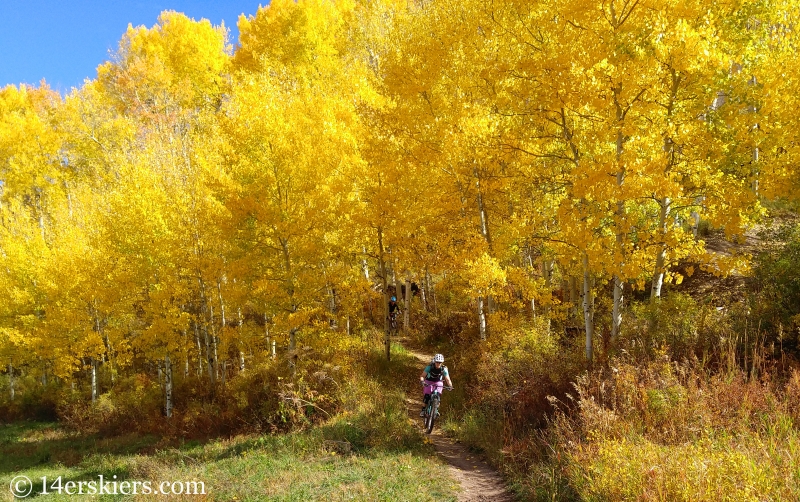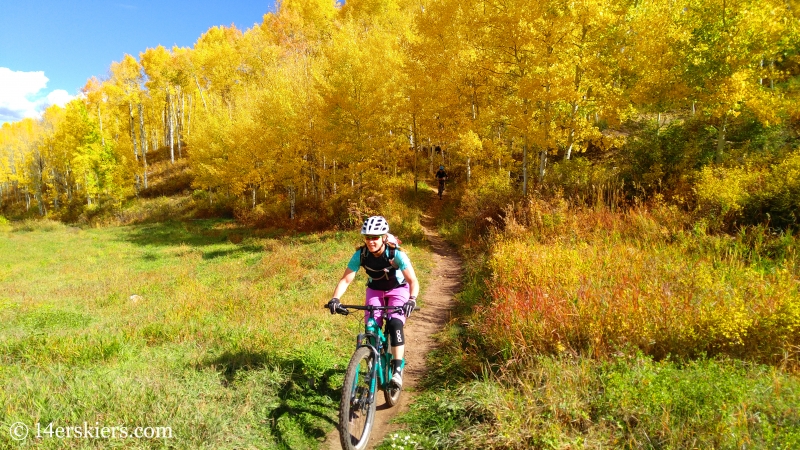 Then, the climb up to the viewpoint on the Rim Trail….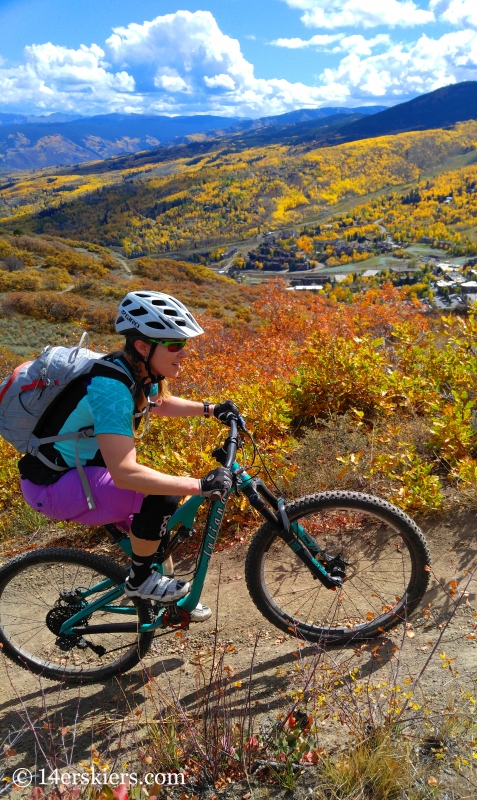 And the viewpoint was surely worthy!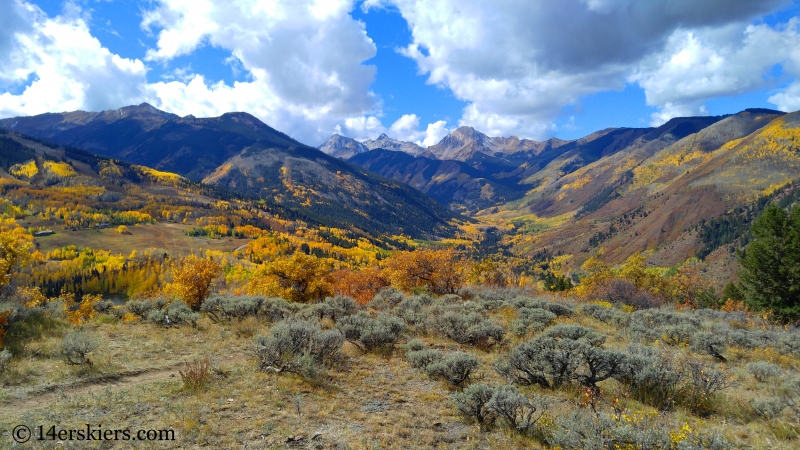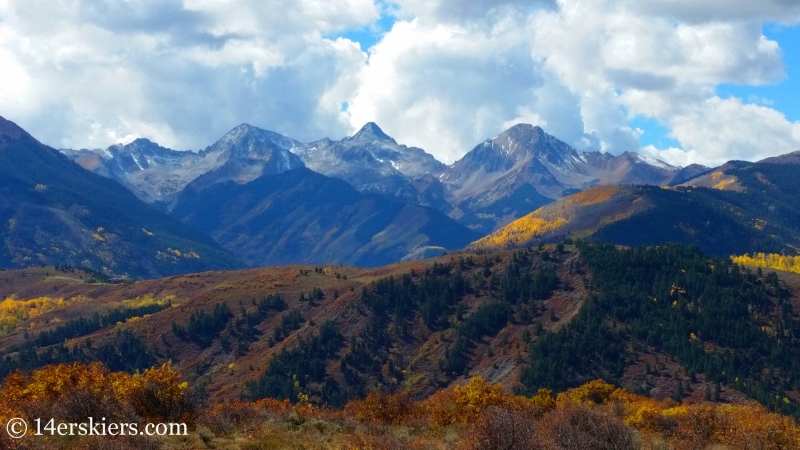 Me on the rim.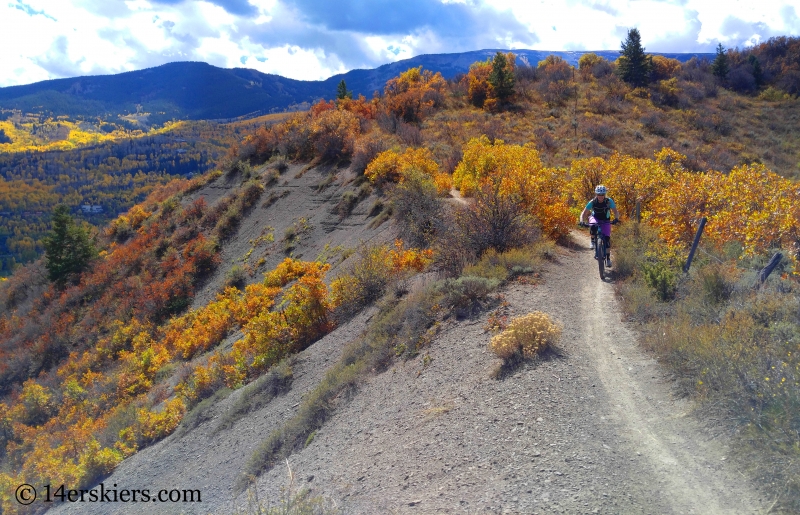 The town of Snowmass below.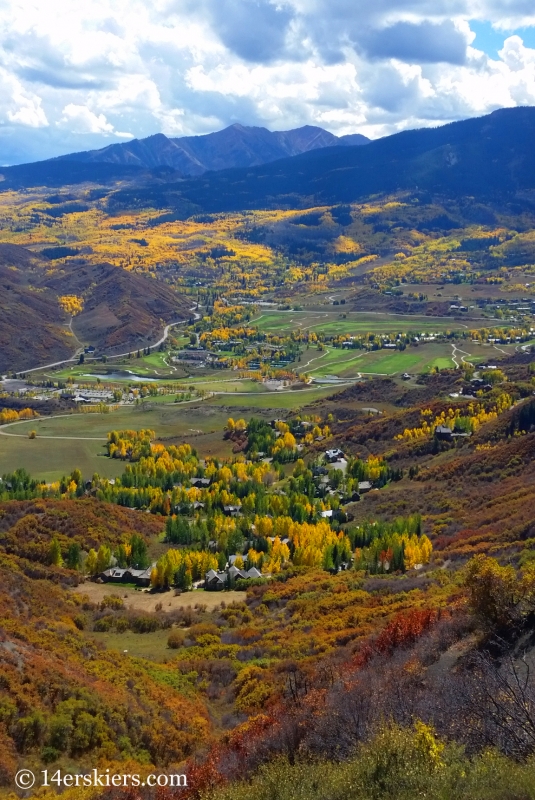 And a colorful descent back into Snowmass.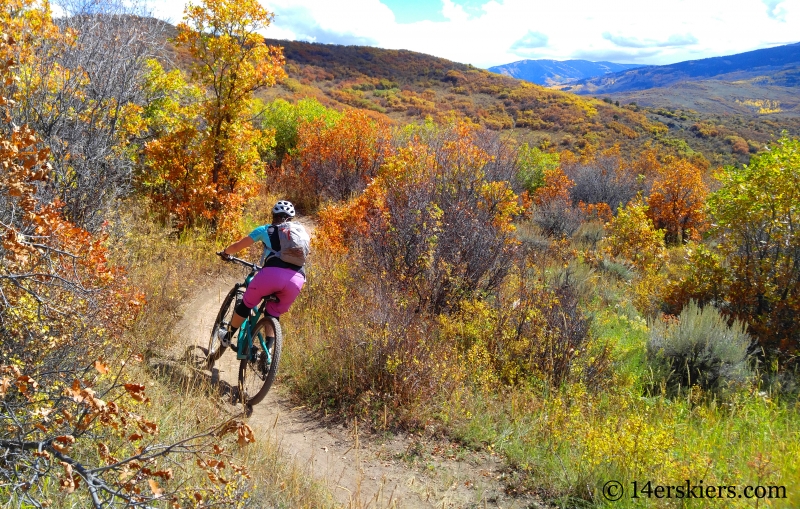 After arriving back to town, we dashed our way back to Aspen. Afterall, we had a wedding to go to!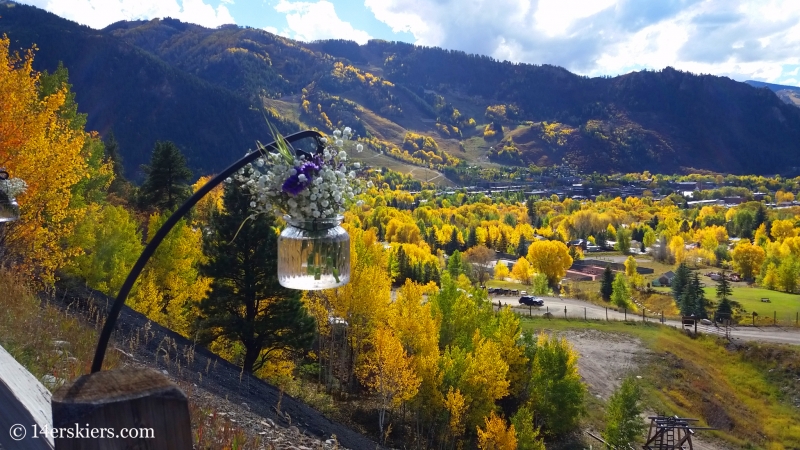 But, what a fun day of mountain biking in Snowmass in full golden hues!
Aside from skiing, biking, and all outdoorsy things,
Brittany Walker Konsella
also loves smiles and chocolate 🙂 Even though she excels at higher level math and chemistry, she still confuses left from right. Find out more about
Brittany
!
Latest posts by Brittany Walker Konsella (see all)
Summary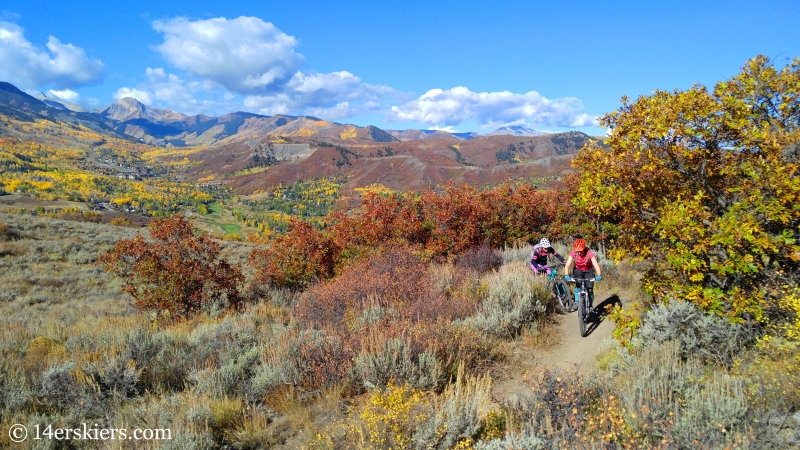 Article Name
Mountain Biking in Snowmass
Description
Mountain biking in Snowmass on fast flowy trails with scenic views in full golden fall colors! Find out what we rode to make a fun four hour loop!
Author