The Thanks in Thanksgiving
(Last Updated On: January 12, 2015)
Thanksgiving is always one of my more favorite holidays. Sure, there's historic significance. But, the best part is that it reminds us to be thankful for what we have. We all have so much to be thankful for, in spite of any troubles we've had.
I could rattle off a list of things that I am thankful for in the here and the now. But, most of you could gather already what would be on that list, as I celebrate my gratitude practically daily through various posts on our blog and social media. But, this Thanksgiving, I want to reflect on a project that became a life-changing event– Skiing all of Colorado's fourteeners.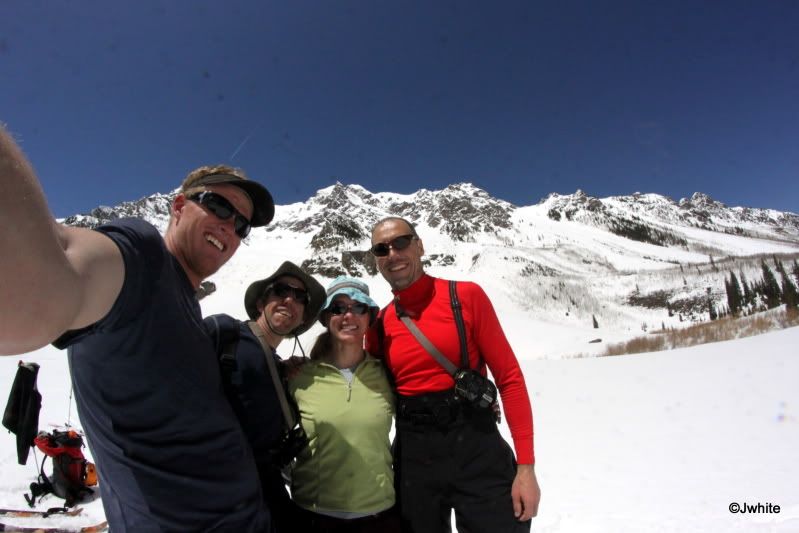 A Return to Fourteeners
I began this fourteener project in April, 2006 and finished just over 5 years later in May, 2011. I started as a newbie backcountry skier, and finished as an accomplished ski mountaineer. This project took me all around the state, visiting isolated and wonderful places – places I would likely have not traveled to otherwise. Along the way, I met some of the world's best people who helped me achieve my goal. And best of all, I met Frank, my now husband. This Thanksgiving, I'd like to take time to be thankful for being able to ski all of Colorado's fourteeners, for meeting all of the wonderful people that I did because of it, and for what accomplishing this goal did for me in other areas of my life.
In my reflections of this project, I have realized that many of you don't know much about it. While skiing the fourteeners was how we started and was a huge focus of our lives for several years, it is not our focus now. We've moved on to other things and other goals. But, skiing the fourteeneers will always remain an important part of our identity. Many of you, our wonderful fans, jumped in well after we'd started our fourteener skiing project. But, even more of you became fans AFTER we accomplished our goal. That means, there's a whole heck of a lot of you out there who have not had the opportunity to share in our fourteener skiing adventures that define who we are today.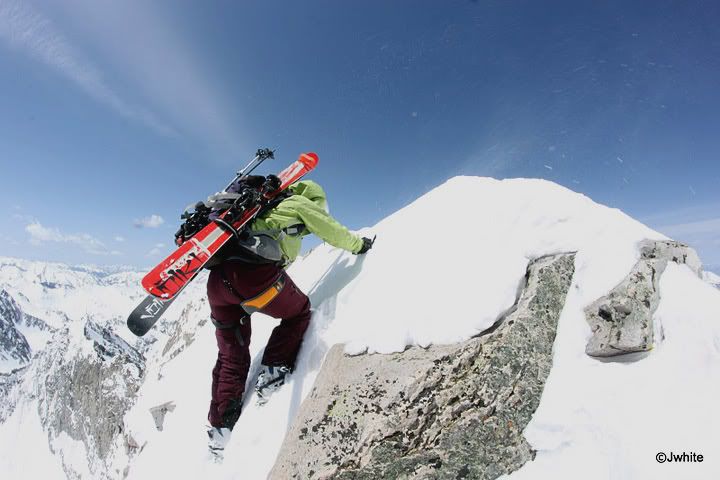 So, I've decided to revisit the fourteeners. No, we're not going to go back and climb every single one of them again. But, we will be revisiting the story. Every Thursday, in honor of Throwback Thursday, I will revisit a fourteener via a blog post. I will start from my very first, Mount Princeton, and recount every single one up to the very last – Pikes Peak. I will recount each peak, in order. Because skiing the fourteeners, afterall, is not so much about the destination as it is about the journey. And we want to share this journey with you.
How it Began
By the spring of 2006, I was a former freestyle skiing competitor and current coach. I had grown weary of that type of skiing and was searching for more out of the sport. That season, I had been introduced to the concept of ski mountaineering and had become fairly addicted. I was living on the Front Range, doing regular commutes to play in the mountains, and during one of those commutes, I was contemplating particularly hard. Chris Davenport was well-into his fourteener skiing project, and I decided to jump on that bandwagon. Although, I didn't quite realize what I was getting myself into at the time.
A few days later, on a gorgeous April day, I sat near the summit of Crystal Mountain in Summit County with my good friend Dave Bourassa. I told revealed to him my goal – "I was thinking I might try to ski all of Colorado's fourteeners. Do you think I can do it?" Dave blurted out an unwavering, "Yes". Of course, we talked more about details. It was through him I learned about the revered lines on Pyramid and Capital. And, in the end, even though Dave and I didn't end up skiing a whole lot of fourteeners together, I never would have started this project without him, his knowledge, and his support.
A few pictures from that day (thanks to Dave Bourassa for the photos):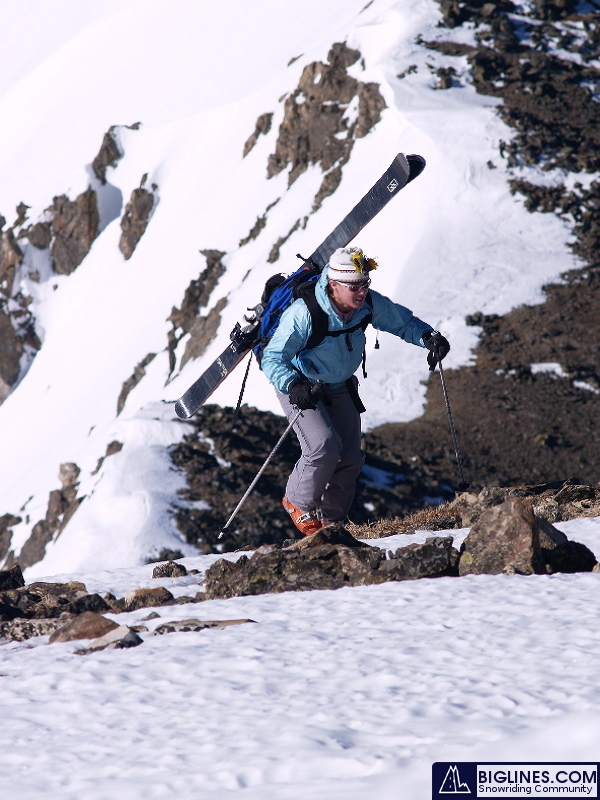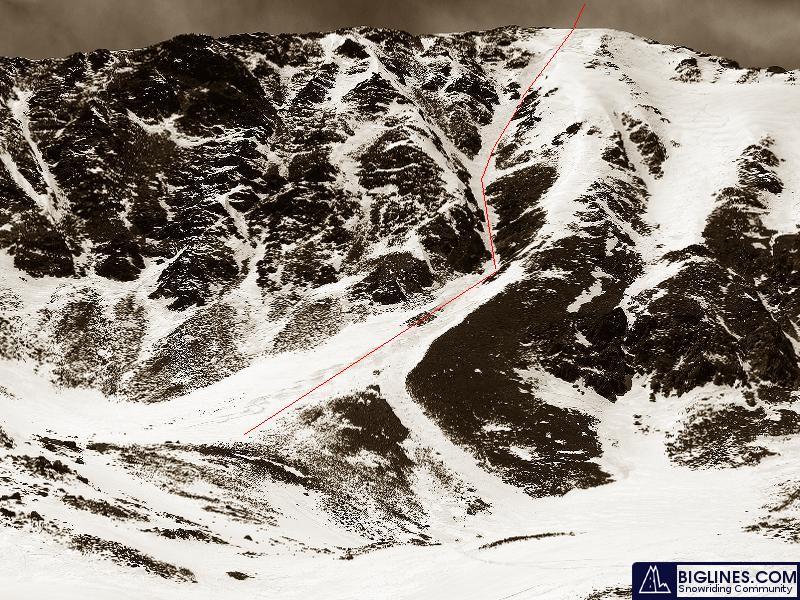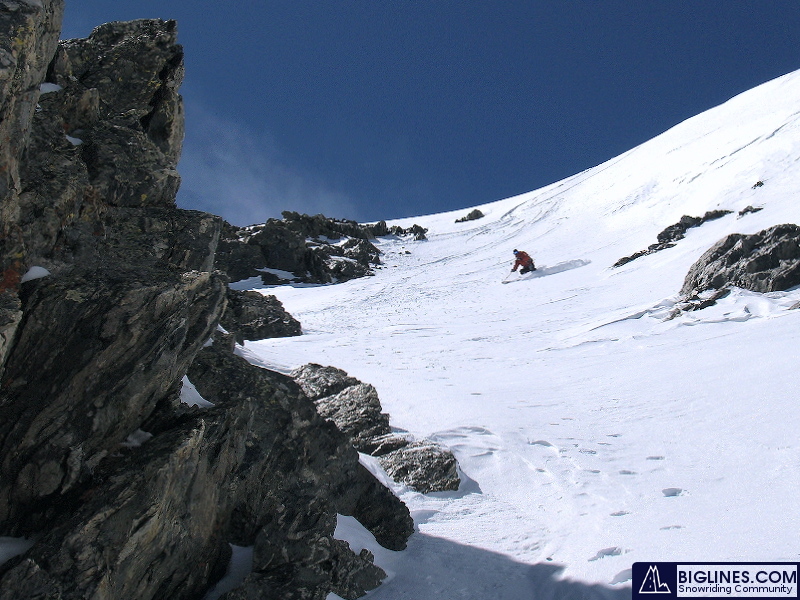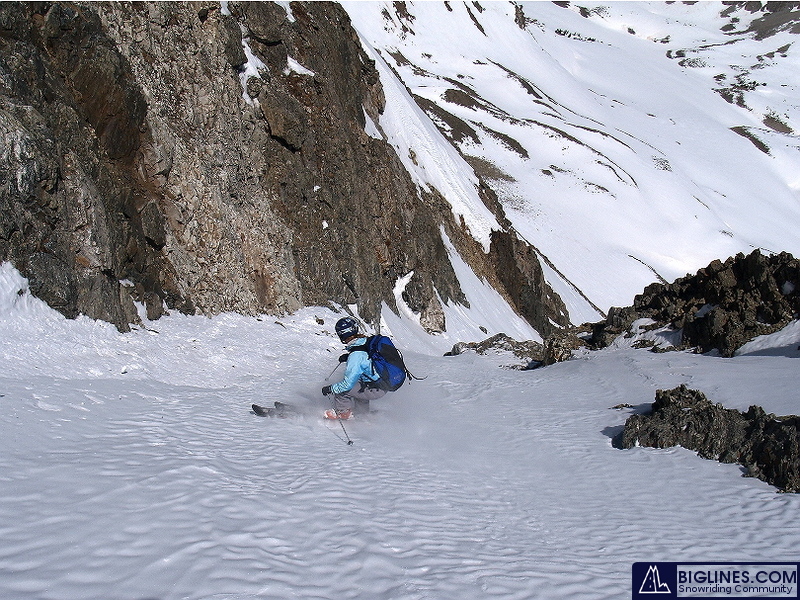 Look for It
Above, I tell how my fourteener skiing journey began. Every Thursday, I will revisit a fourteener – from beginning to end, in order – so that you, our fans, can rejoin us in our journey that has defined us. Look for it every Thursday as part of a Throwback Thursday theme! I am looking forward to having you join our adventure! Follow my journey on this page.
Here's a little taste of the journey:

Brittany Walker Konsella's 14er Skiing Project from 14erskiers on Vimeo.
Aside from skiing, biking, and all outdoorsy things,
Brittany Walker Konsella
also loves smiles and chocolate 🙂 Even though she excels at higher level math and chemistry, she still confuses left from right. Find out more about
Brittany
!
Latest posts by Brittany Walker Konsella (see all)