TR: Colorado National Monument (6 Sept 2014)
(Last Updated On: September 15, 2014)
After my mom and I toured the Grand Mesa the day before, we spent some time in Grand Junction and ended up in the scenic Colorado National Monument. I'd driven through it before, and had done some hikes up the canyons. But, that was many years ago. It was good to travel back to a very scenic spot!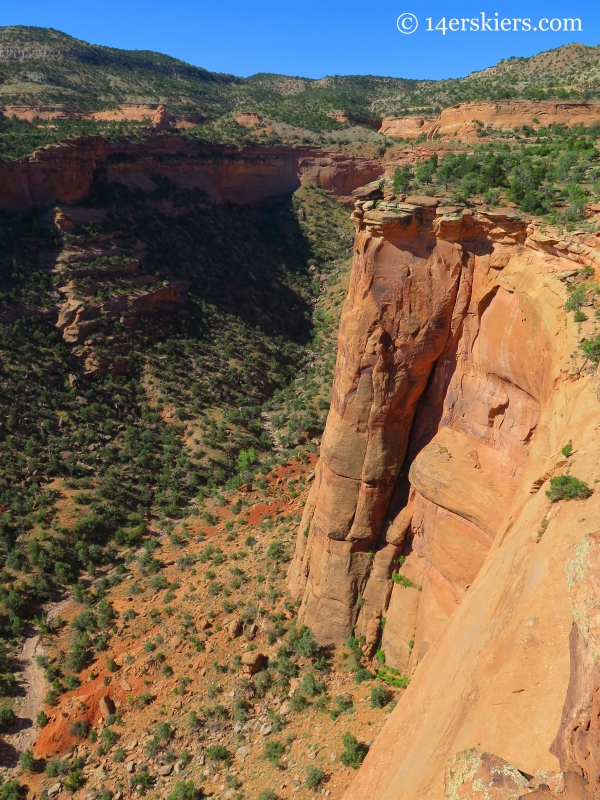 We began our scenic drive from the northern entrance of the Colorado National Monument near Fruita. The road, called Rim Rock Drive, winds people through the Colorado National Monument and is amazing. Another one built by the CCC during the Great Depression of the 1930's, this road was one of many New Deal projects commissioned by FDR. So many cool projects were built at that time that are still so useful today.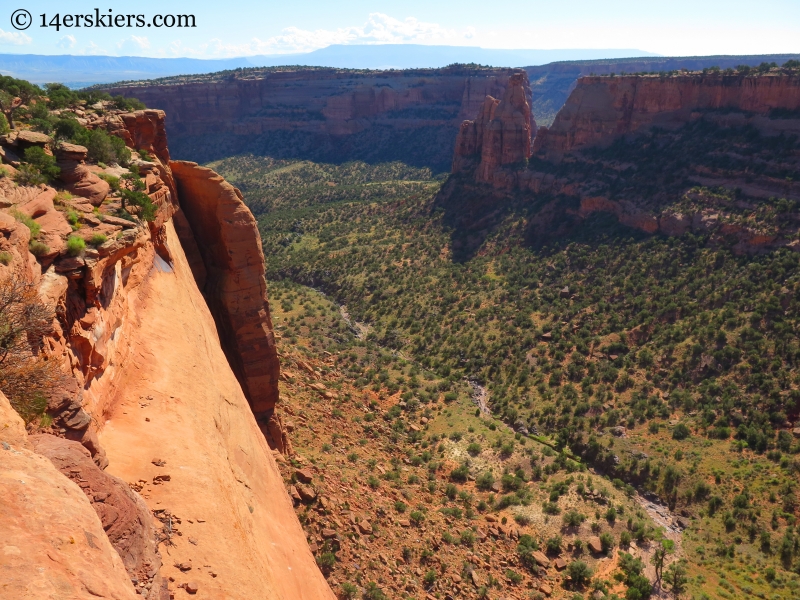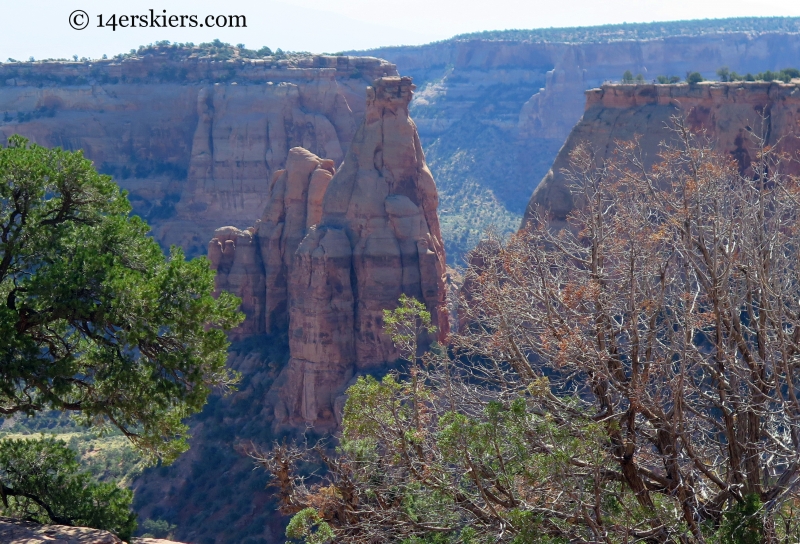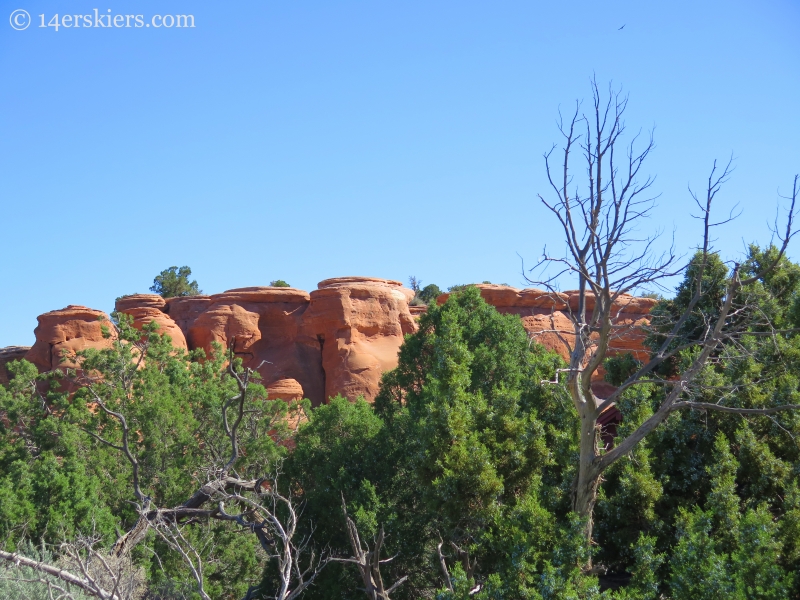 But, the conservation of the Colorado National Monument is really all due to one guy – John Otto. He wrote letters to President Taft and the Daily Sentinel, almost on a daily basis, promoting the conservation of this area. And, due to John Otto's hard work, it became a National Monument in 1911.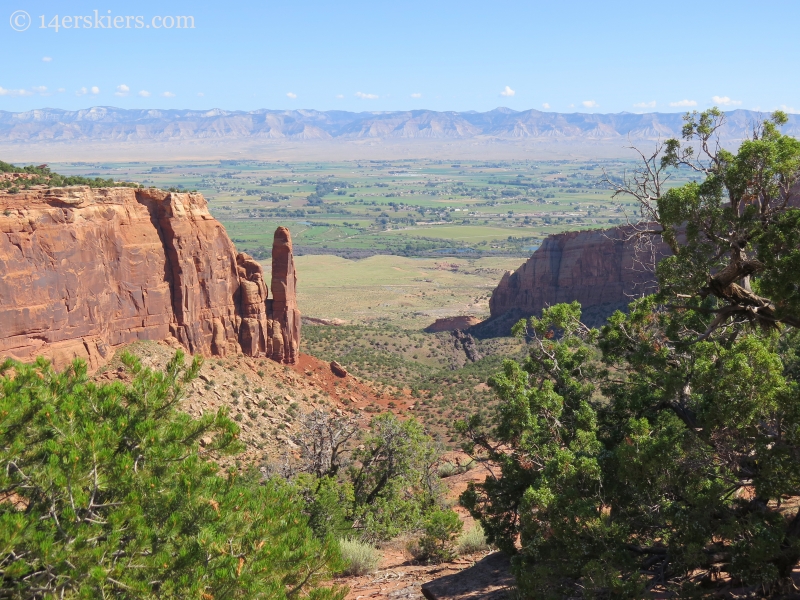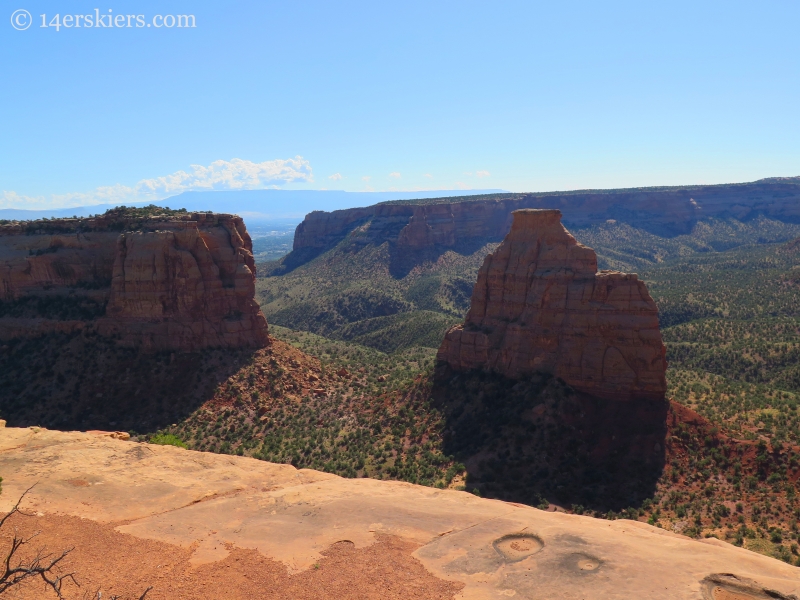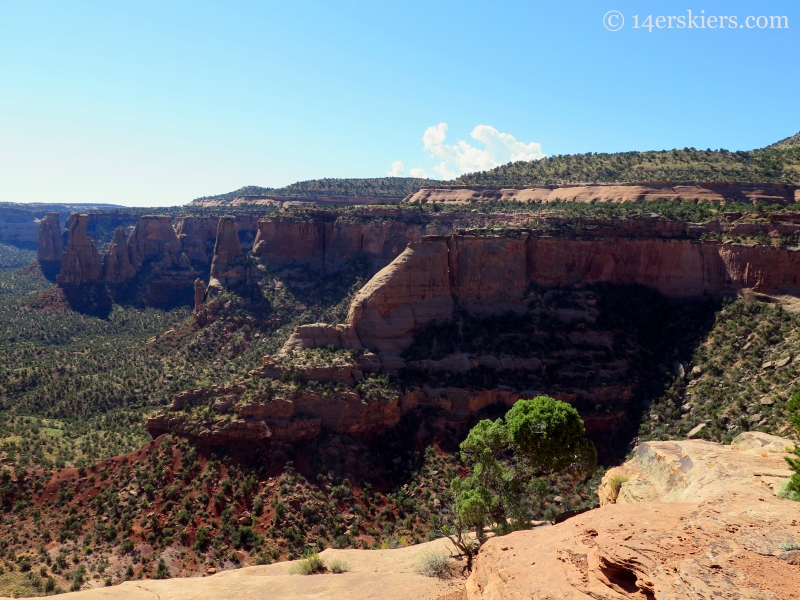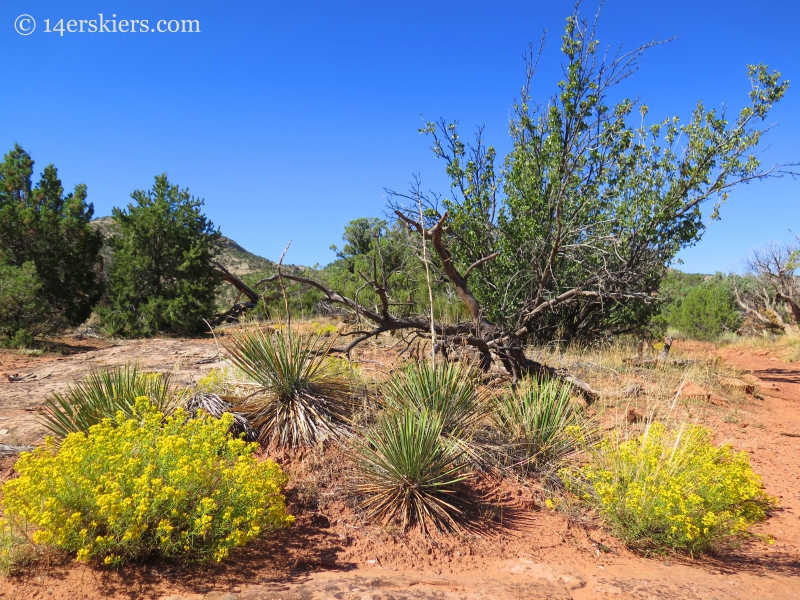 Otto said he wanted the land to be a monument to honor American patriotism. Hence, he named many of the rock features with patriotic themes. But, the only one that has really stuck is the famed Independence Monument. Perhaps this is because John Otto and his wife inscribed the Declaration of Independence on a boulder below Independence Rock.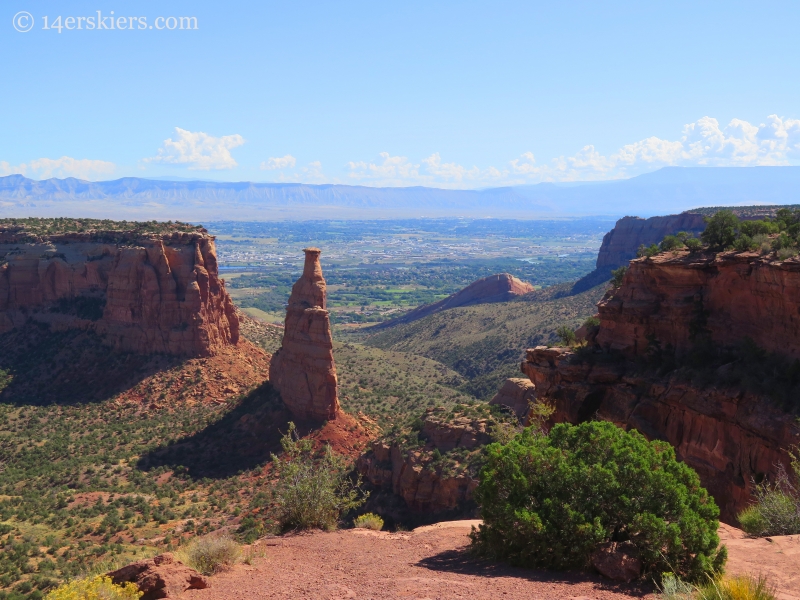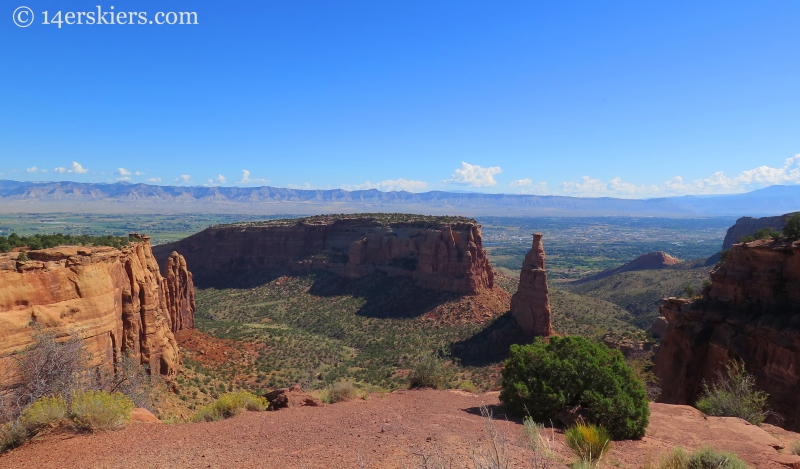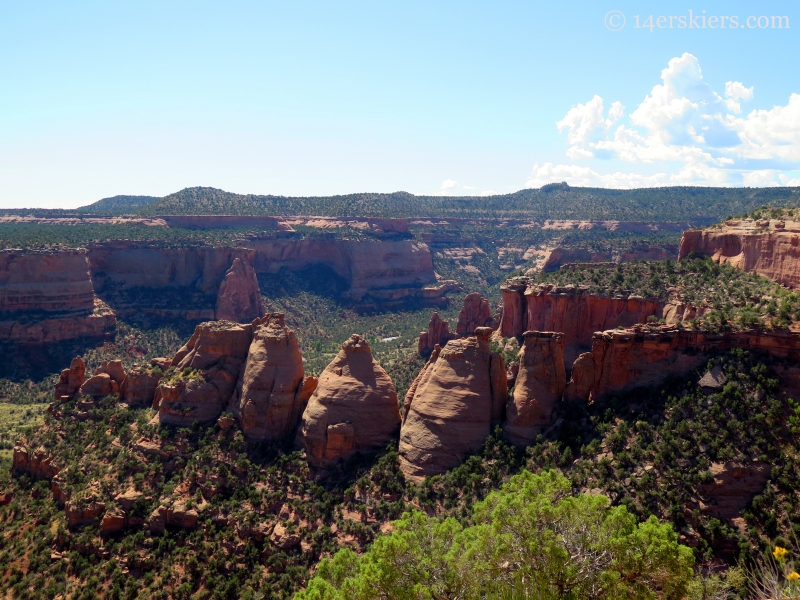 John Otto was a progressive man, fighting against racism & communism, and promoting women's suffrage, the growth of scenic highways, and land conservation. He was so progressive, that eventually he was more or less forced to leave the Grand Valley and lived out his remaining years as more or less a hermit in California. Nonetheless, we owe John Otto a lot for recognizing and working to conserve what is today the Colorado National Monument.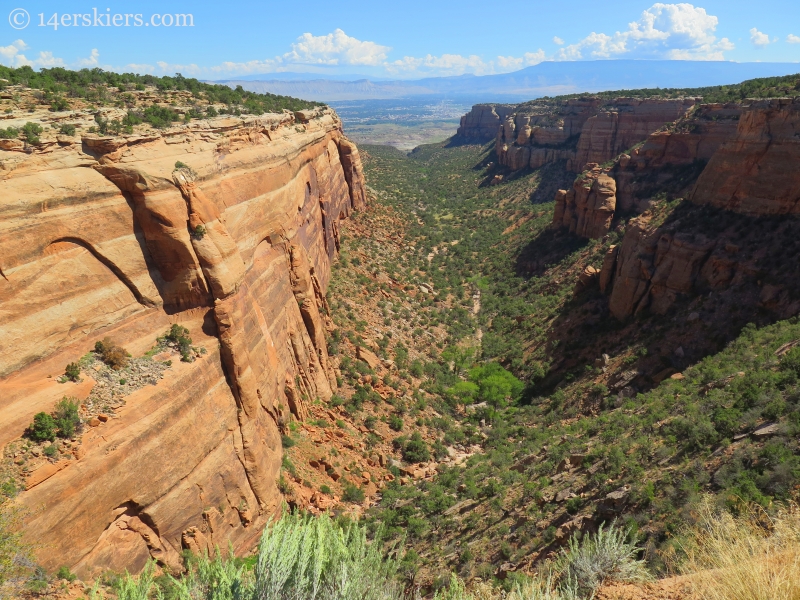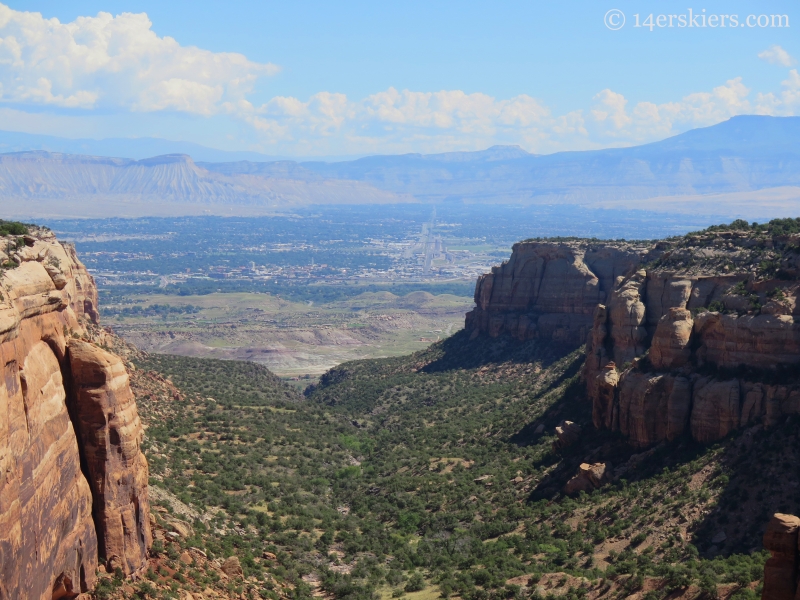 The Colorado National Monument is certainly a special spot. I'd like to spend more time exploring it more as there are many scenic trails in the park. As temperatures are cooling in the mountains, perhaps some more desert trips are in store for the fall 🙂
For More Information
John Otto- Colorado National Monument Founder's Great and Bold Legacy
National Park Service – Colorado National Monument
Aside from skiing, biking, and all outdoorsy things,
Brittany Walker Konsella
also loves smiles and chocolate 🙂 Even though she excels at higher level math and chemistry, she still confuses left from right. Find out more about
Brittany
!
Latest posts by Brittany Walker Konsella (see all)