Hasley Pass Hike Wildflowers (25 July 2014)
(Last Updated On: August 19, 2014)
It's no secret that Hasley Pass is one of my favorite hikes ever. This time of year, not only do you get spectacular views off the top, but you also wander through fields and fields of wildflowers along the way. It's a hard hike to beat, especially for the distance.
Last week, I headed back to Hasley for the first time this year, knowing that the wildflowers would be prime. I grabbed Eddie the Wonder Dog once again, and we headed out for another scenic outdoor adventure to see some wildflowers on the Hasley Pass hike.
The path opens up to wildflowers about a half-mile up the trail. I found the fields to be abundant with Columbine, more than I'd ever seen before.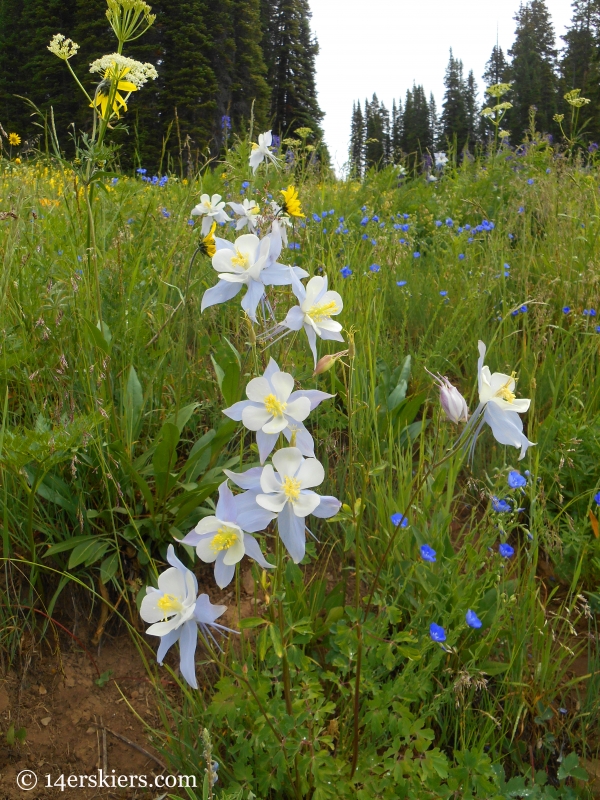 The Columbine were scattered amidst Aspen Sunflowers.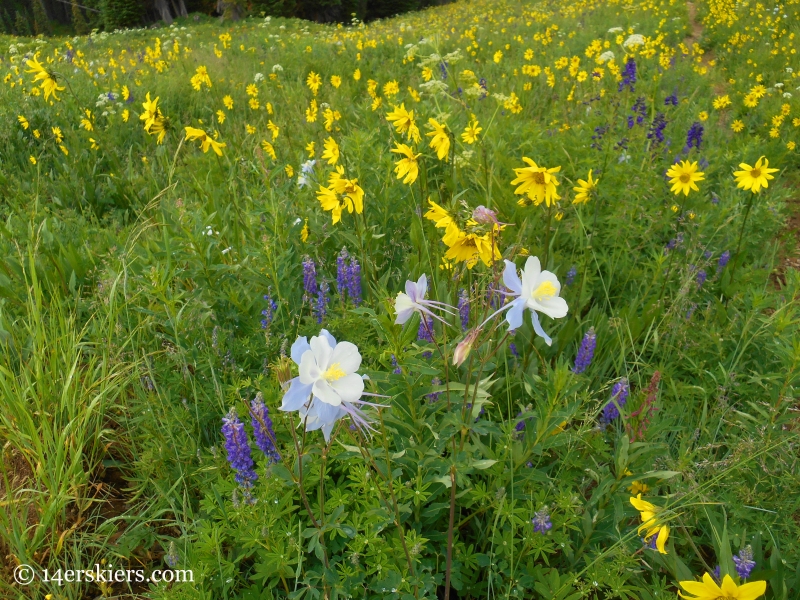 The Paintbrush added a nice red hue to mix with the Sunflowers.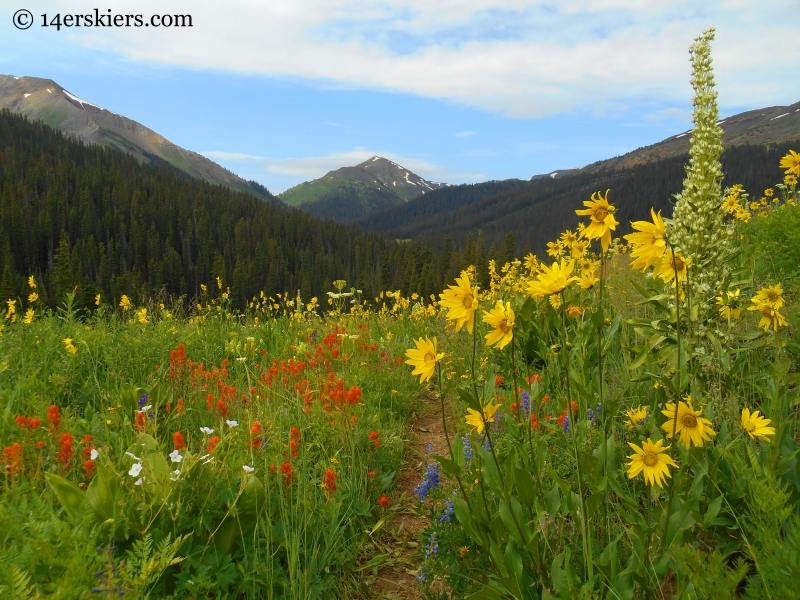 The Monumuent Plants (or Green Gentians) are blooming strong this year. These amazing plants live for an average of 30 to 40 years before actually flowering.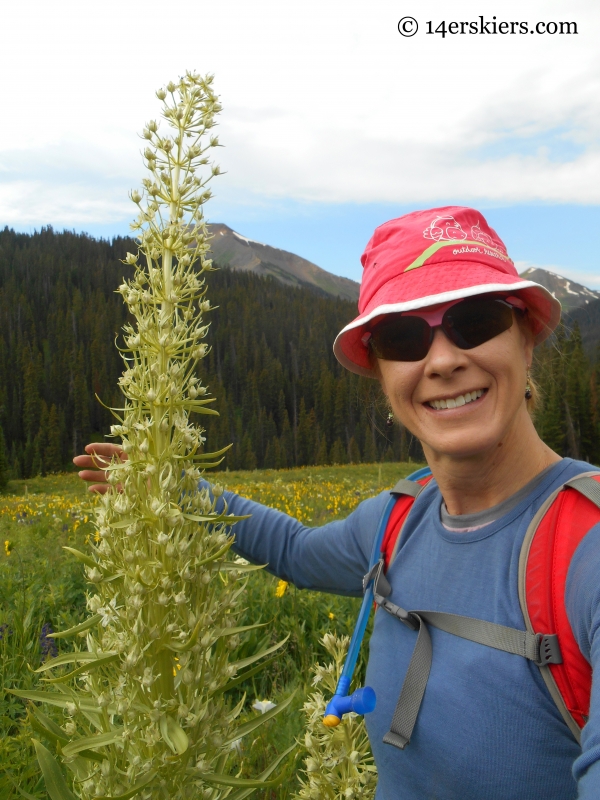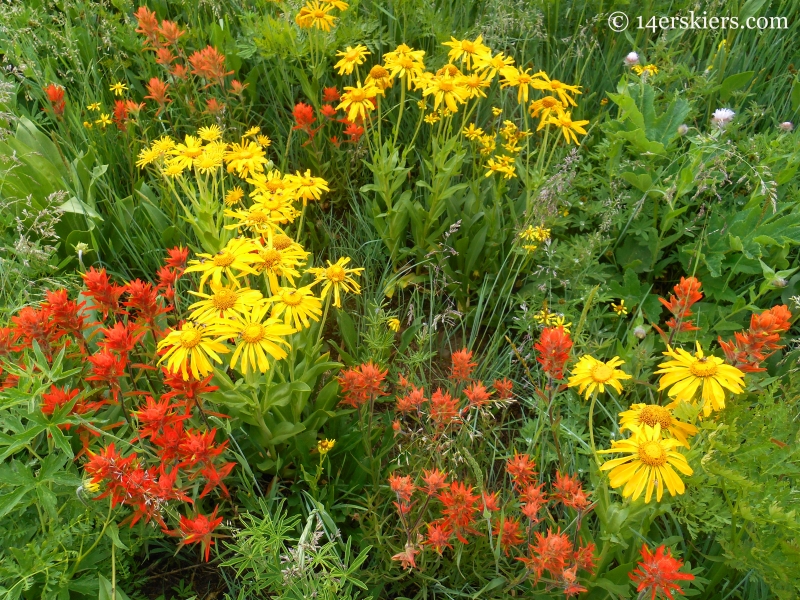 Occasional Larkspur rounded out the spectrum.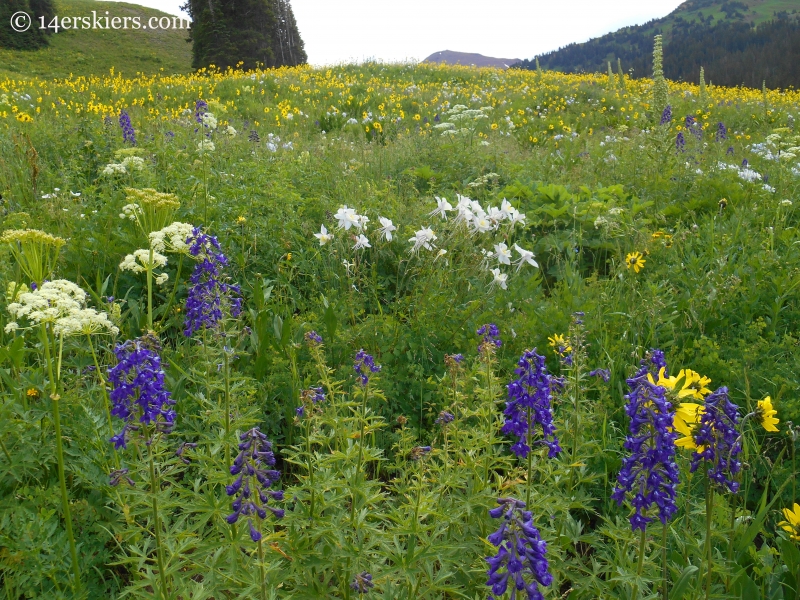 So many beautiful wildflowers, it was distracting, and almost numbing to the senses.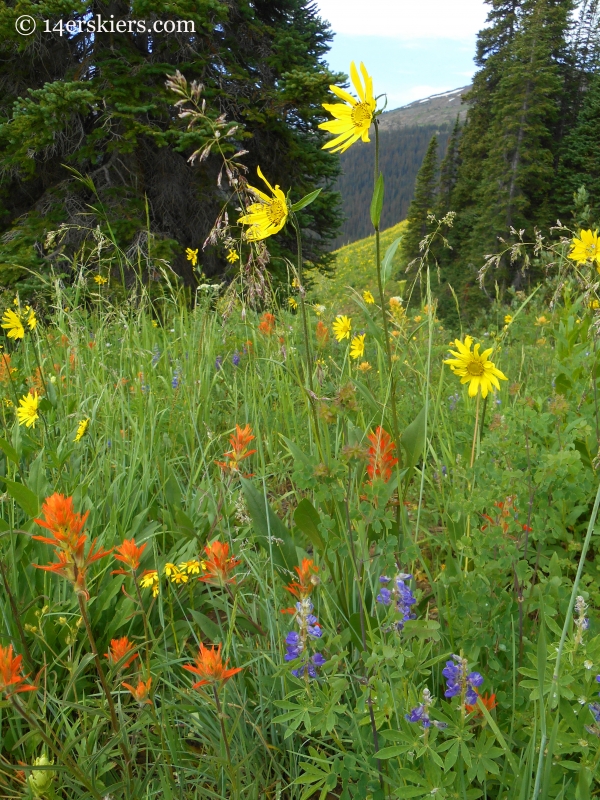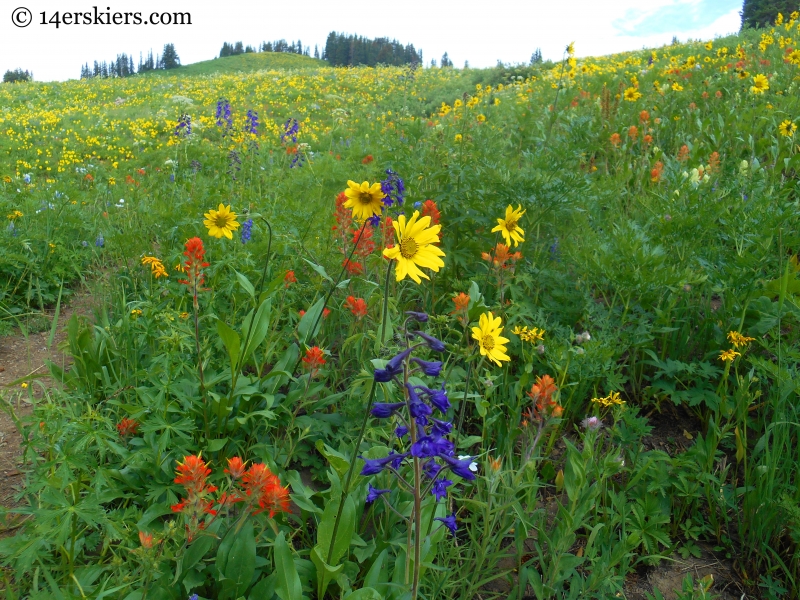 The trail was overgrown with wildflowers.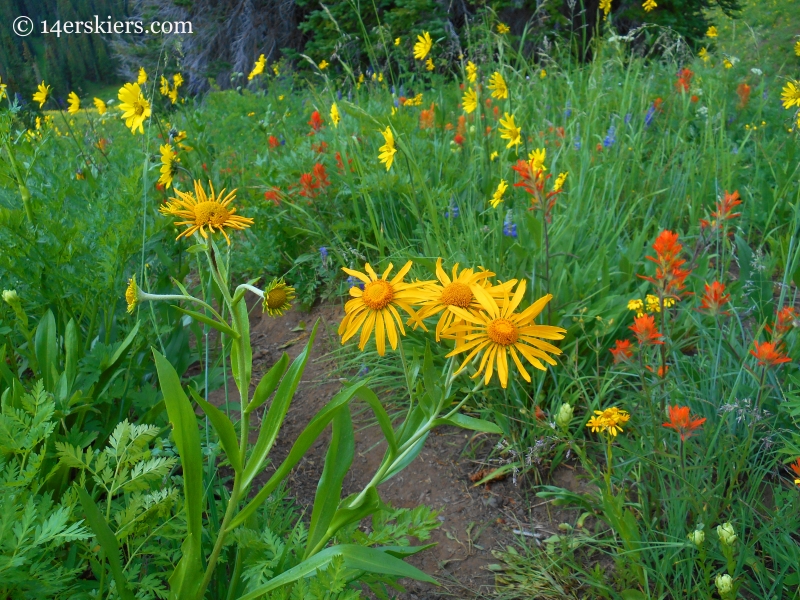 Fields of wildflowers with Galena in the background.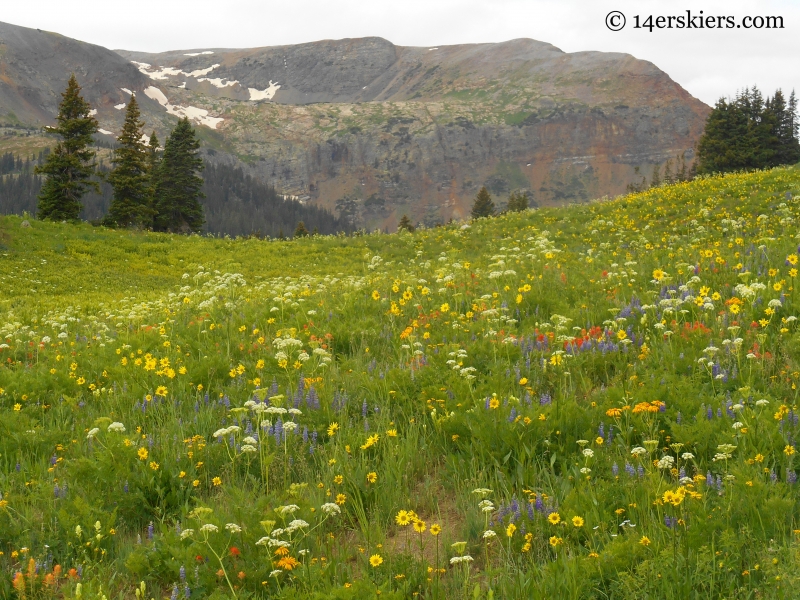 Lupine & paintbrush creating a rainbow of colors.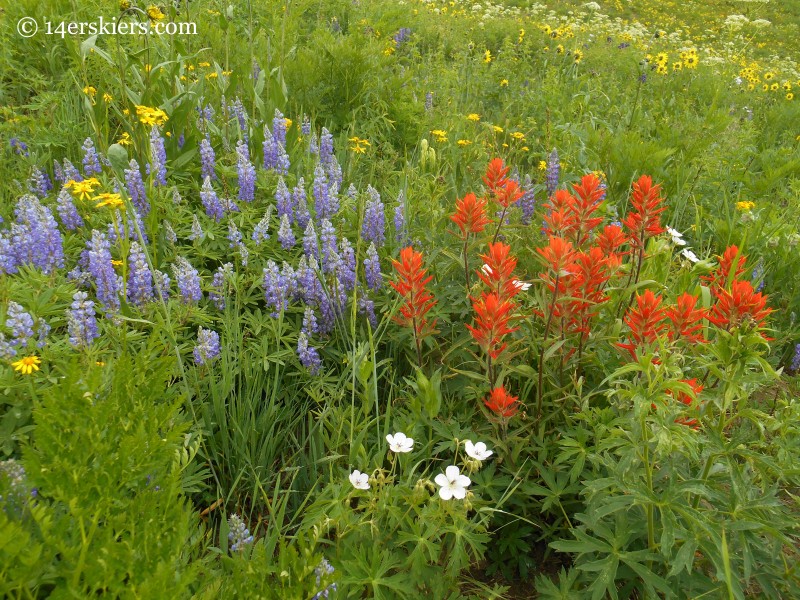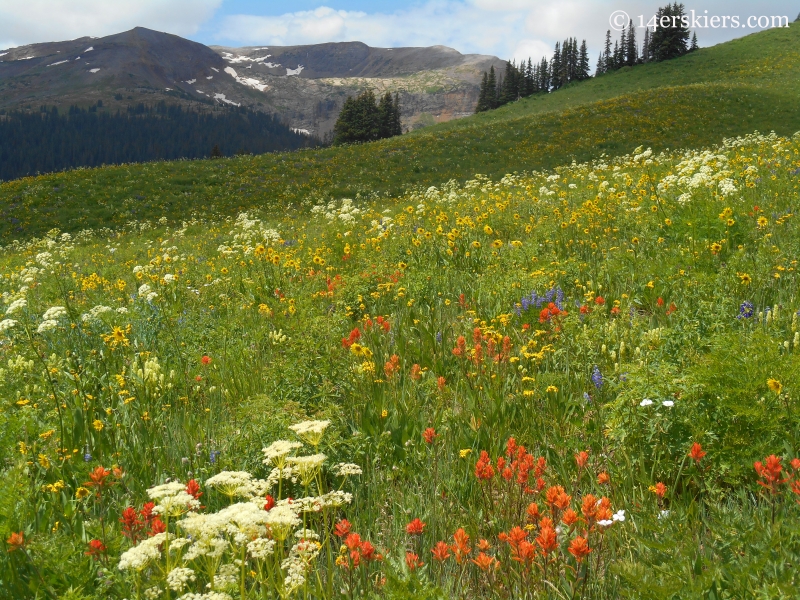 Treasury also makes a scenic backdrop for the amazing wildflowers on this hike.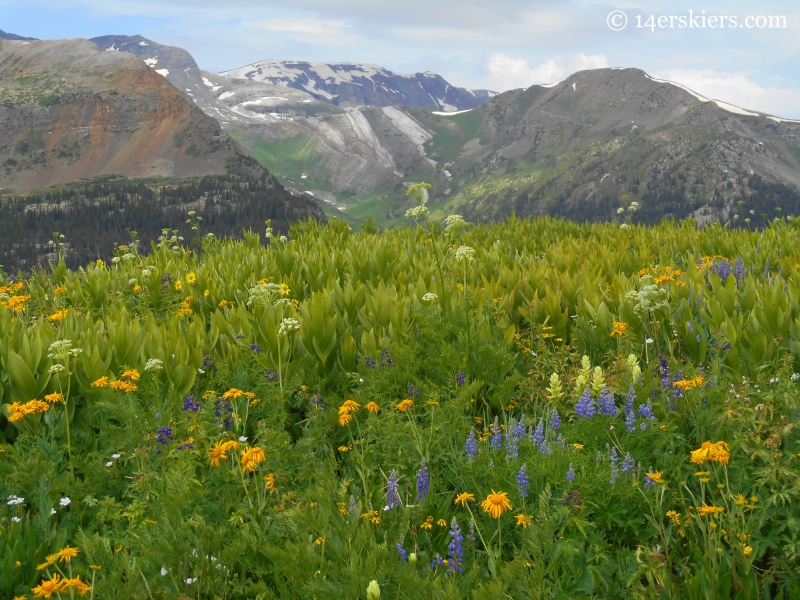 As I climbed upward and moved into alpine tundra, the foliage began to change. King's crown.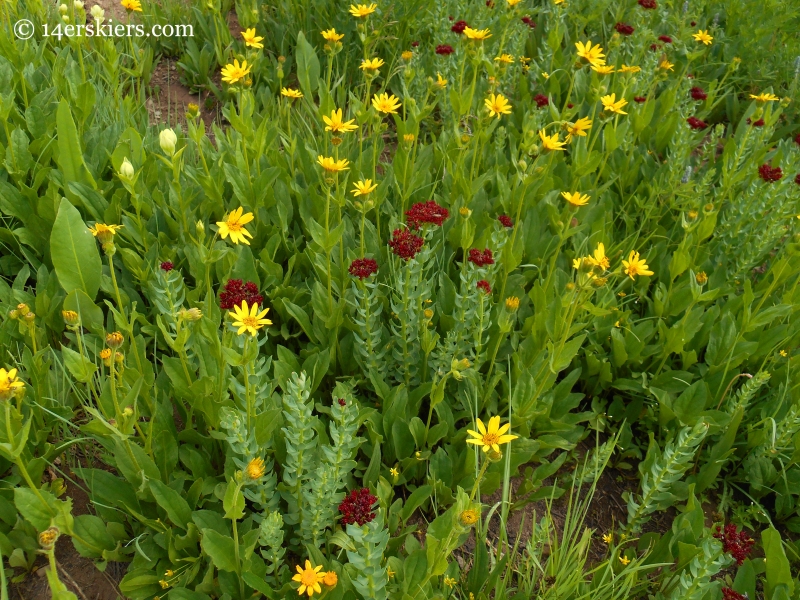 How can something so soft and gentle live in such a harsh environment?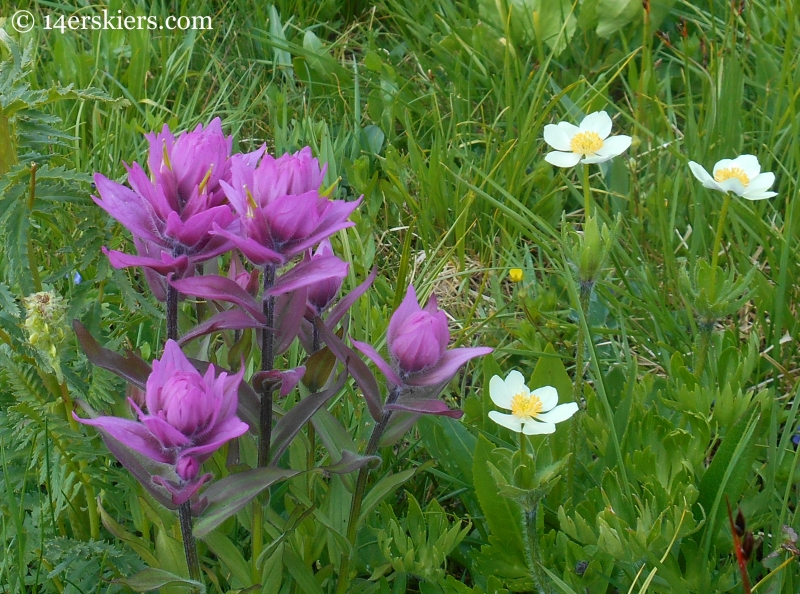 Looking toward West Maroon Pass.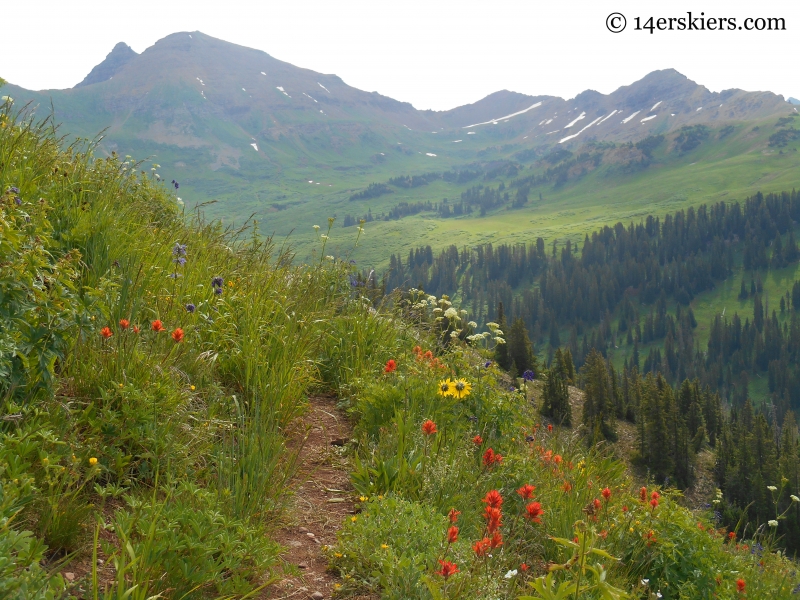 The majestic Maroon Peak pears over Frigid Air Pass.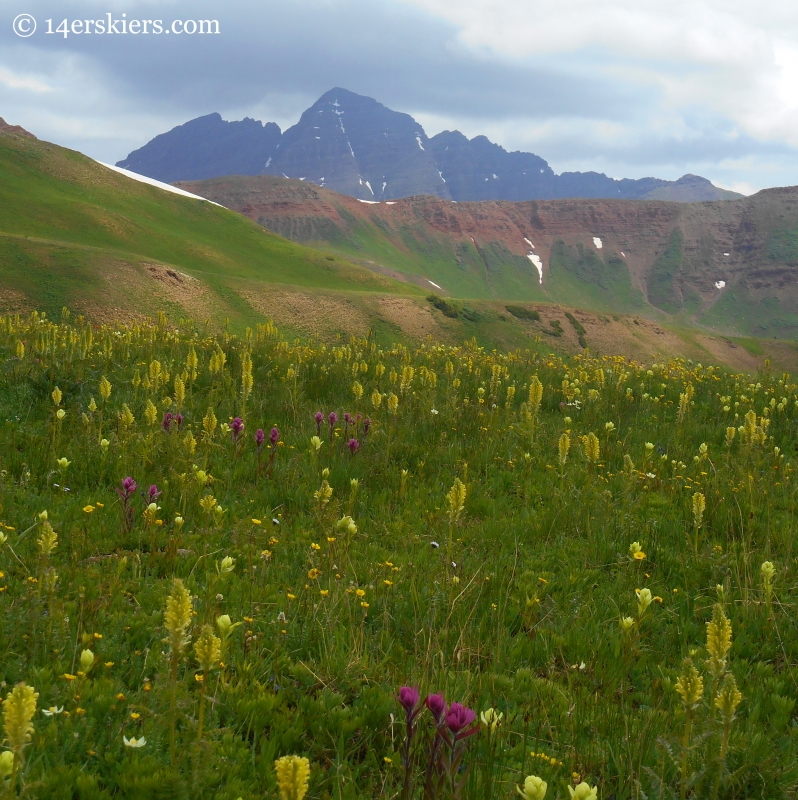 View back towards where I came.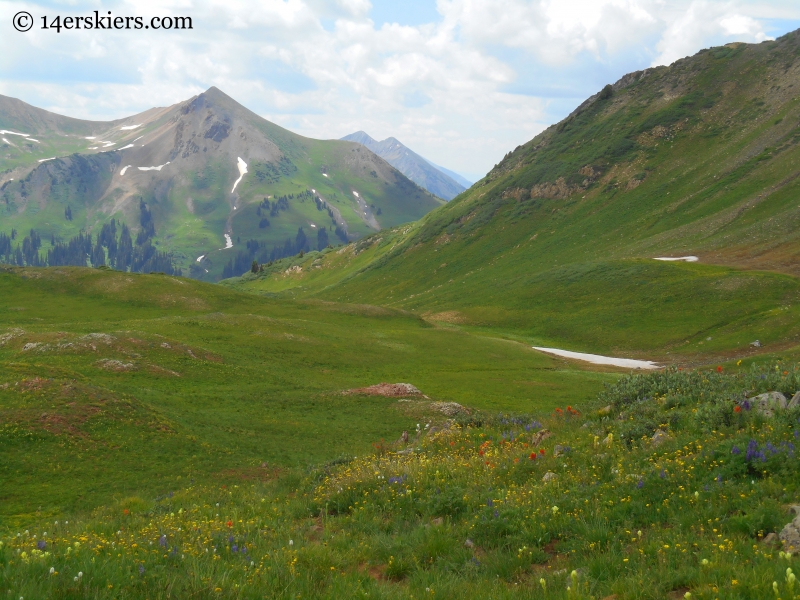 Some views never get old – like this one from the top of Hasley Pass. Snowmass, Hagarman, and Siberia simply look amazing from here.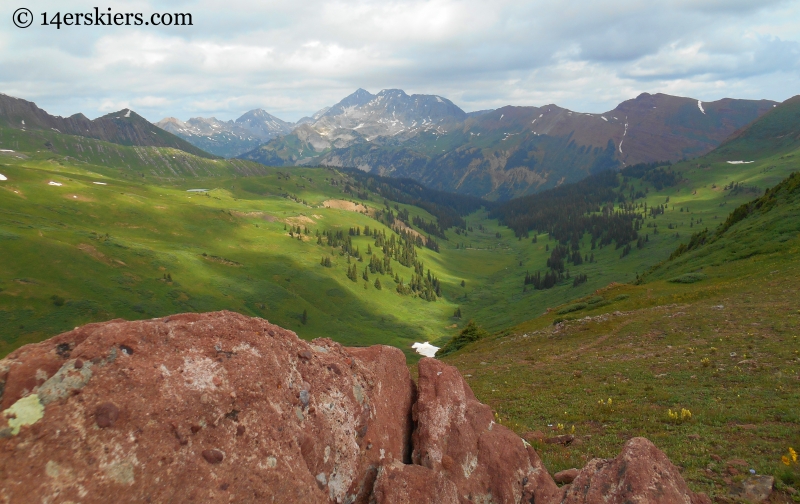 Me and my hiking buddy.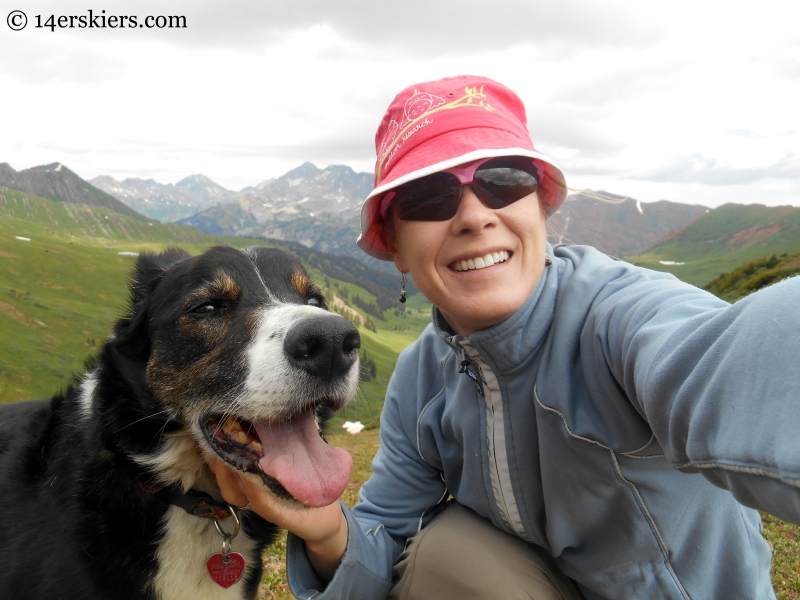 After enjoying a bit of time on the pass, I began heading back down, following my return path, and enjoying the views the whole way. Baldy towering over fields of wildflowers.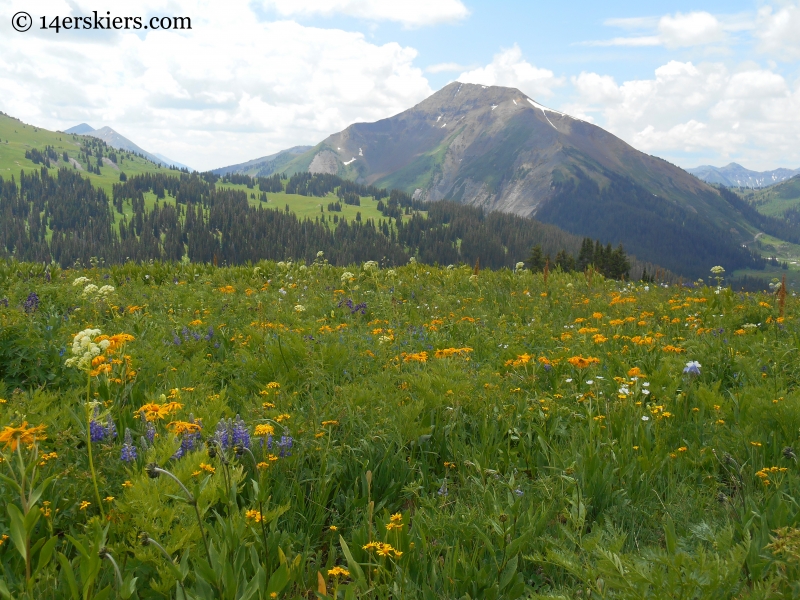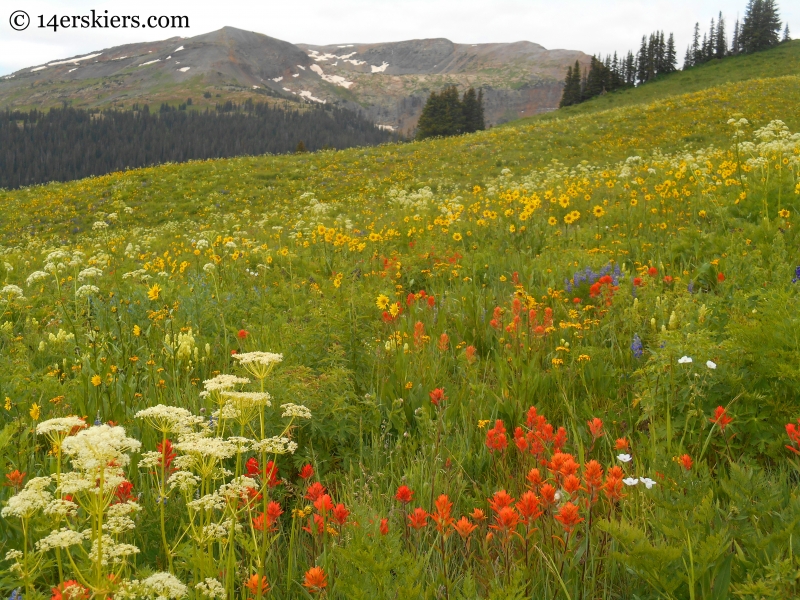 Let's finish this off with a bunch of smiling sunflowers….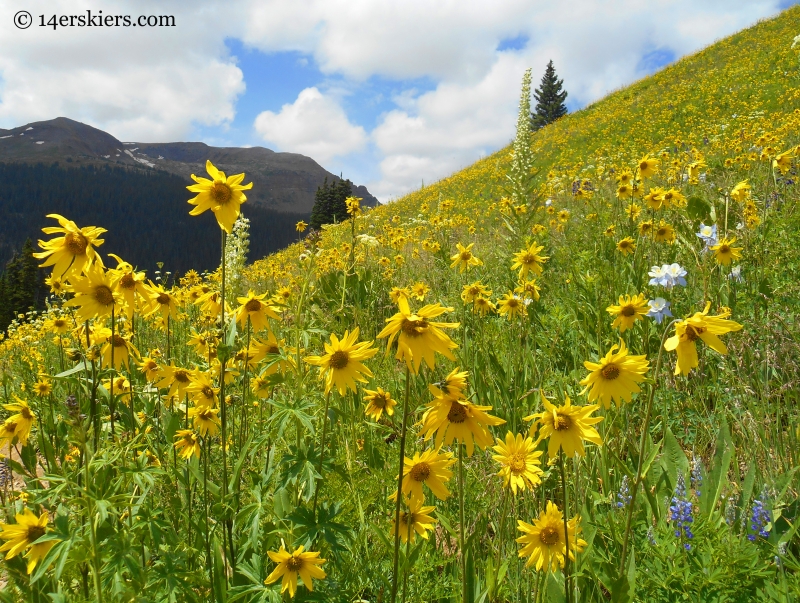 Want to do this hike yourself?
---
Aside from skiing, biking, and all outdoorsy things,
Brittany Walker Konsella
also loves smiles and chocolate 🙂 Even though she excels at higher level math and chemistry, she still confuses left from right. Find out more about
Brittany
!
Latest posts by Brittany Walker Konsella (see all)