Gear Review: Dual Eyewear G5
(Last Updated On: July 23, 2014)

Dual Eyewear is an up and coming company that has found a niche in the sunglasses market. Their claim to fame is their sunglasses are all "bifocals" – providing a reading magnification lens at the bottom of the sunglasses. While I'm not really on the market for bifocals (yet 🙂 ), I hear many of my friends complaining about how they can't read maps and other small-font things while playing in the outdoors. It's a problem for some people, and so I wanted to check out the capabilities of the Dual Eyewear sunglasses and see how they performed for people looking for sunglasses that will allow them to play outdoors, but also allow them to read when they need to!
Recently, I was able to test the Dual Eyewear G5, which I will be reviewing in this post.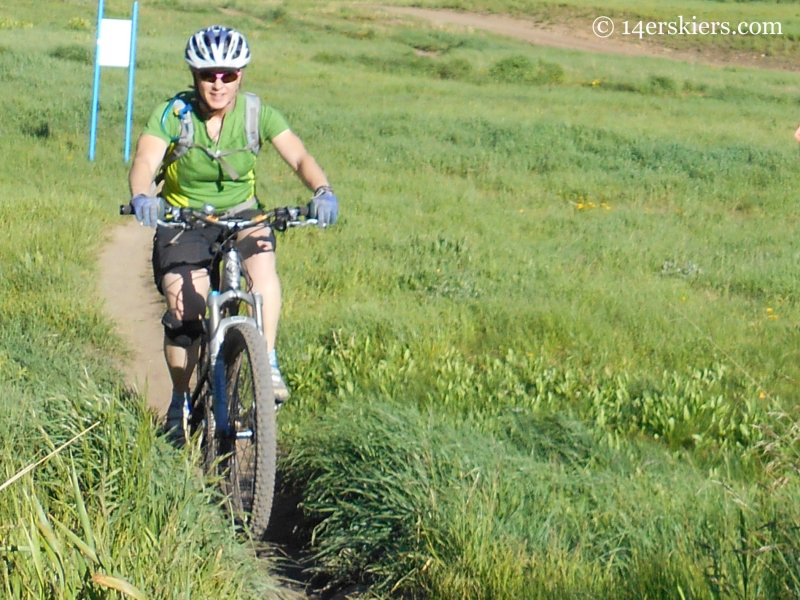 Fit
The Dual Eyewear G5 is geared towards women who have a small face. I often have trouble finding sunglasses and goggles that fit me due to my small face and small nose bridge. But, the G5 fit perfect. Furthermore, the wrap-around construction is perfect for outdoorsy sports like biking, hiking, and skiing.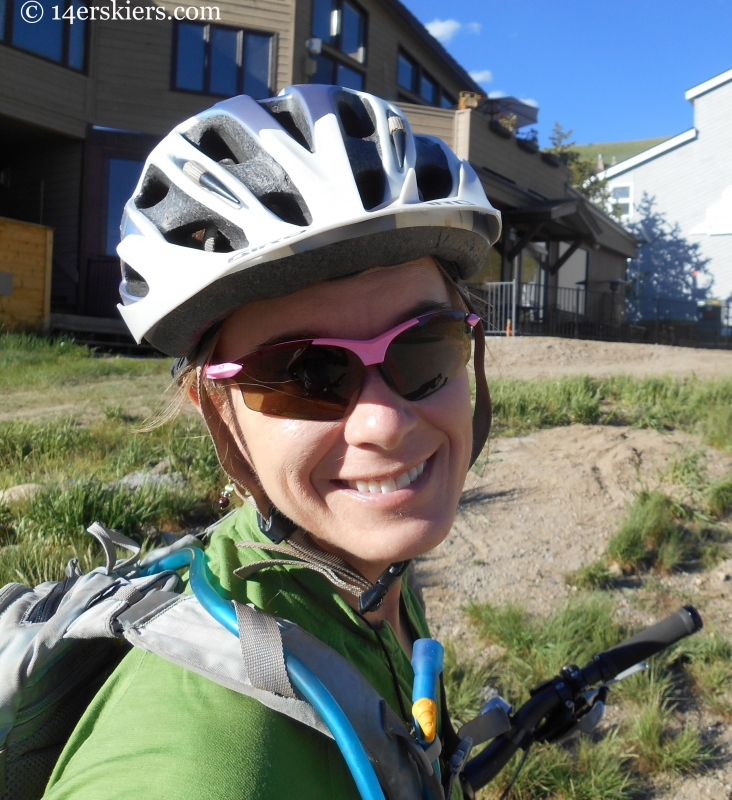 Features
Additional features in the G5 include a no-slip rubber nose piece which is adjustable. Even better, these sunglasses are extremely light (further reducing slippage), coming in at only 0.8 oz.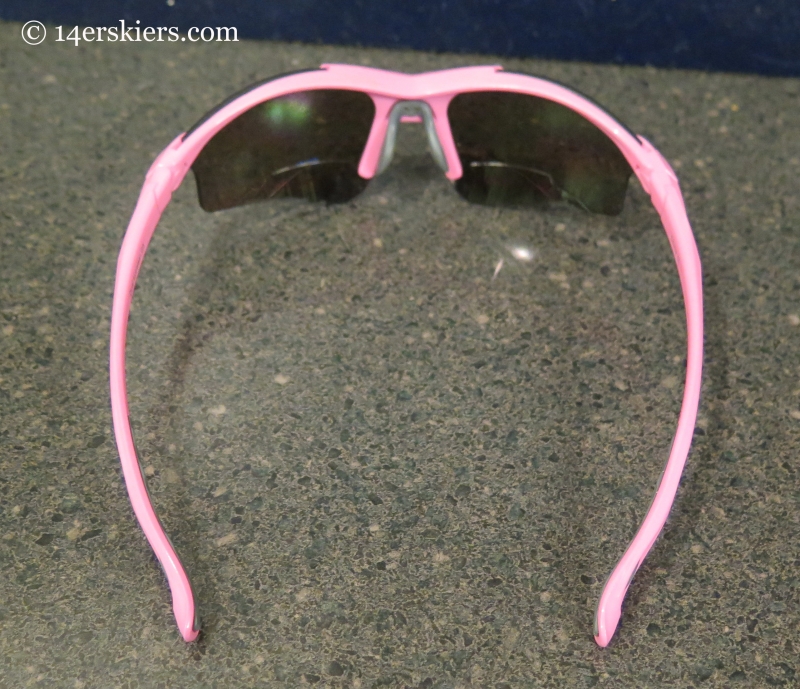 Lens Types
The G5 has a variety of lens options. When purchasing, you can choose between a smoke/gray (for bright conditions) or brown (for varied lighting) colored lens. But, accessory lenses are also available in clear (night) or amber (for low-light and driving).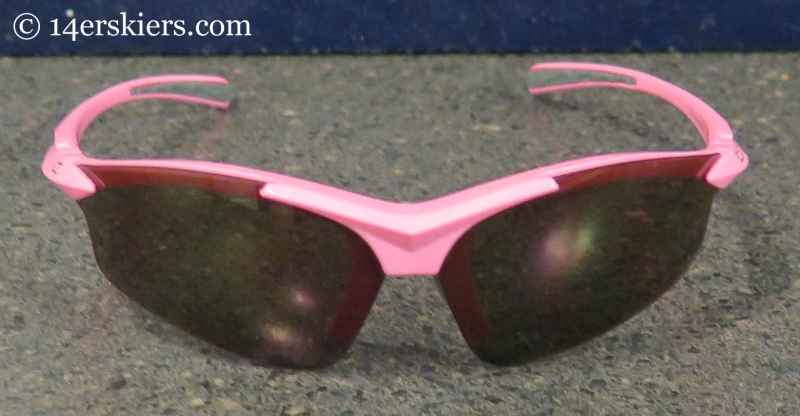 Performance of the G5
I've worn these sunglasses both biking and hiking, but have not yet had the opportunity to wear them skiing. To be honest, I was impressed with their performance.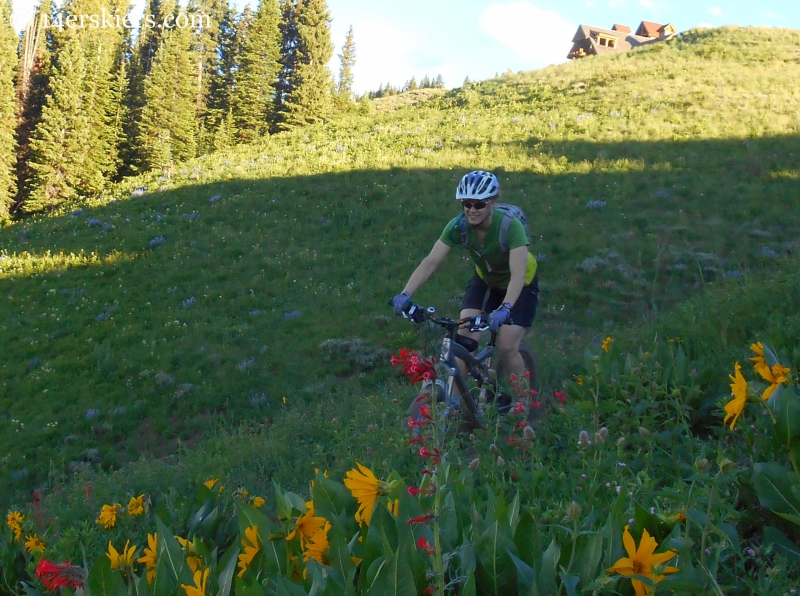 The no-slip grip keeps the glasses snug against my nose. Due to the flexible nature of the frame and lightweight feel, the sunglasses don't give me headaches or pinch behind my ears, even when wearing a helmet. The wrap-around was built perfectly to keep light from coming in the sides. Also, the edge of the lens is out of my peripheral vision. The brown lens that I tested worked really well in the varied lighting conditions often encountered while hiking and biking, switching back and forth from dark forest to bright alpine meadow.
But, I wondered most if the "bifocal" magnification would be distracting to me during my outdoor activities. I was surprised to find that I hardly noticed it – especially while biking. If I kept my eyes straight ahead or upward, which is normally the case while hiking or biking, the magnification part of the lens was barely visible.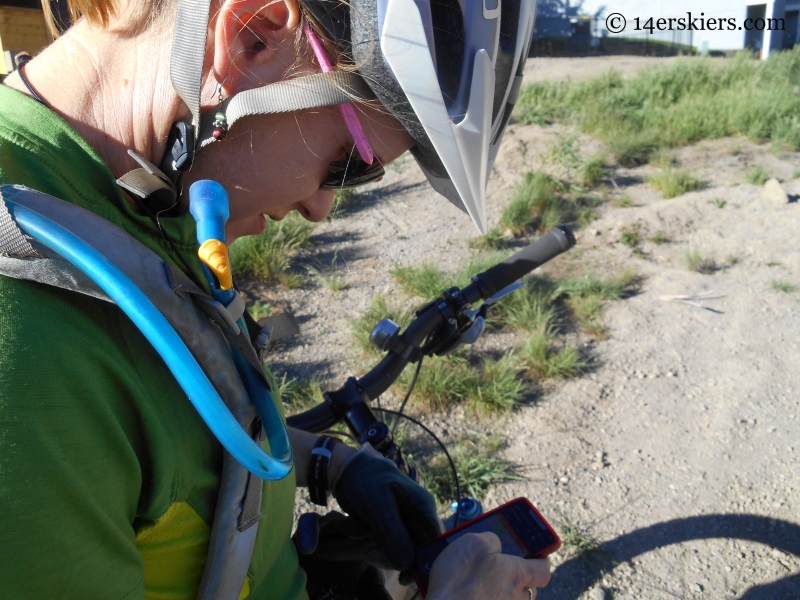 I tested a lens whose magnification was +1.5. While reading smaller fonts this magnification part of the lens was certainly noticeable. I could easily read maps and small text on my phone with the aid of the sunglasses.
Glasses for Larger Fit
The G5 is intended for small faces. Those seeking a medium to large fit frame should consider the SL2 Pro, Dual VR1, or Dual V6.
Summary of Dual Eyewear G5
The G5 sunglasses are a great fit for those sporting in the outdoors who would like to have built-in magnification and need a frame to fit a small face. The magnification part of the lens will not be distracting while engaging in outdoor sports, but will be there to assist people in reading small text when they need it. The light-weight trait of the Dual Eyewear G5 makes this set of sunglasses highly competitive with other protective glasses.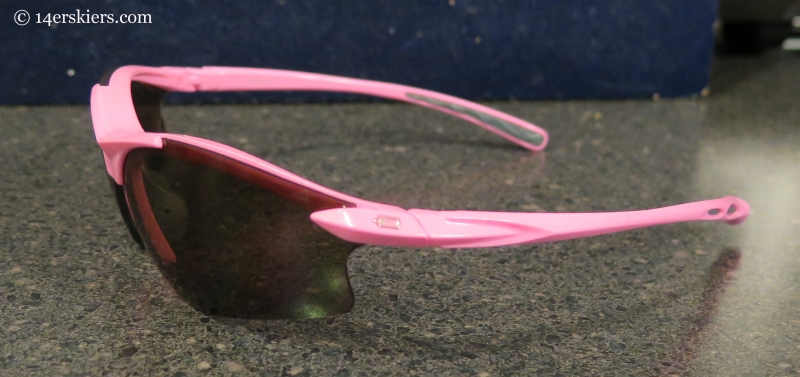 Where Can I get Dual Eyewear Sunglasses?
Dual Eyewear has a wide variety of frame and lens options which can be viewed on their website. You can order sunglasses directly from them, or they are also sold at over 180 locations worldwide. Check to see if there's a store near you!
Aside from skiing, biking, and all outdoorsy things,
Brittany Walker Konsella
also loves smiles and chocolate 🙂 Even though she excels at higher level math and chemistry, she still confuses left from right. Find out more about
Brittany
!
Latest posts by Brittany Walker Konsella (see all)