CBMR Riding Spotlight: Crusader
(Last Updated On: July 20, 2014)
A few weeks ago, we highlighted Crested Butte Mountain resort's trail Meander. Today, we'd like to highlight another CBMR trail – Crusader. These trails, while located in similar proximity on the mountain, couldn't be further apart in type. Meander is very much a cross-country style trail, whereas Crusader is a speedy freeride downhill trial full of features.
There are many ways to get to Crusader. You could take the Red Lady Lift and ride down to the start of the trail. Or, instead of riding the lifts, you could ride up one of the cross-country trails too. On this ride, we chose to ride up Prospector.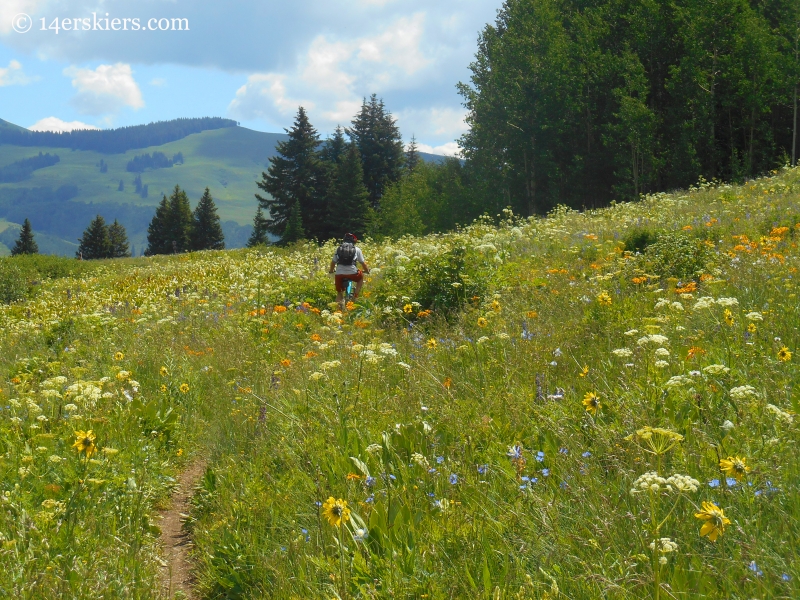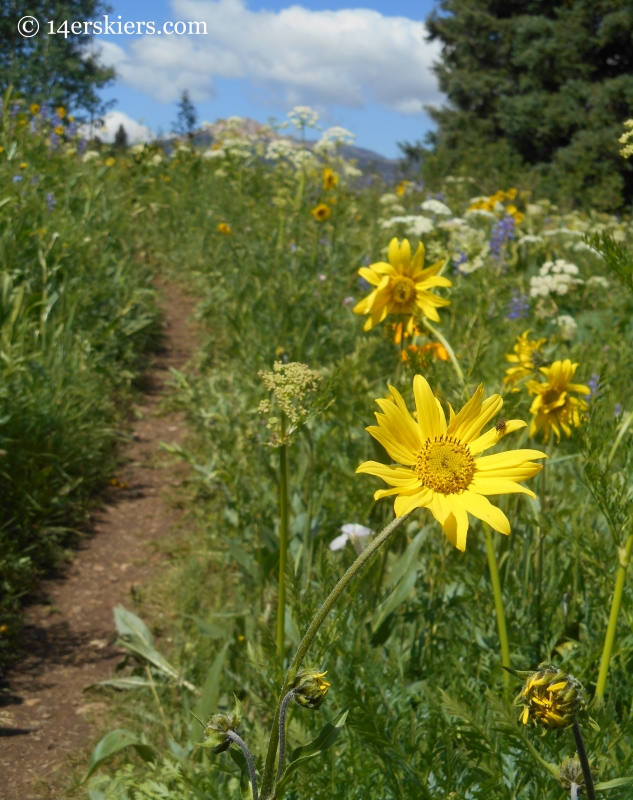 Prospector leads ascending riders right to the top of Crusader.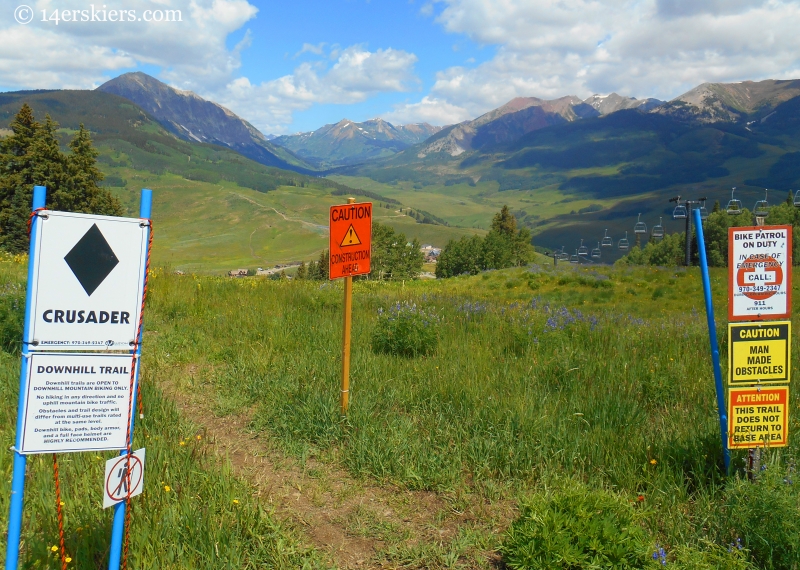 Only built last year, CBMR continues to make improvements on Crusader. But, riders should know that Crusader is a fast downhill trail full of wooden features which seem to increase in difficulty as you descend down the hill.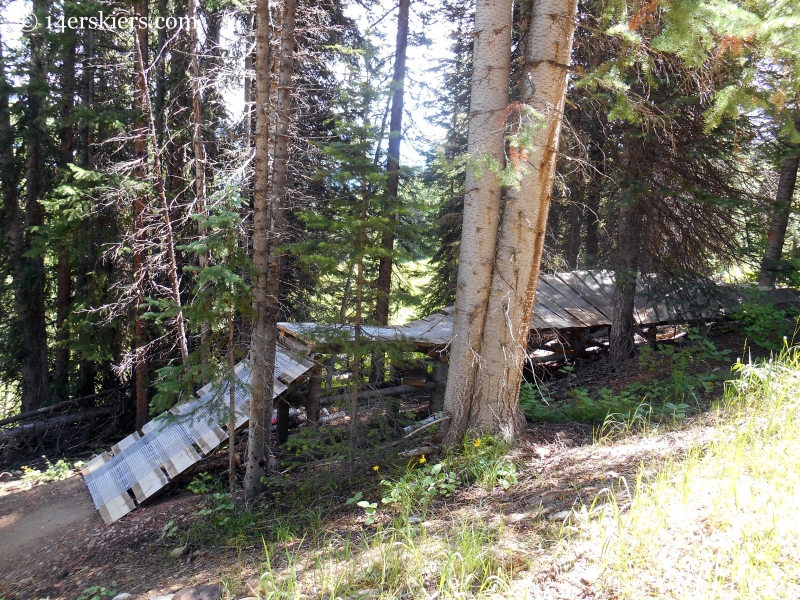 The hardest features are not mandatory.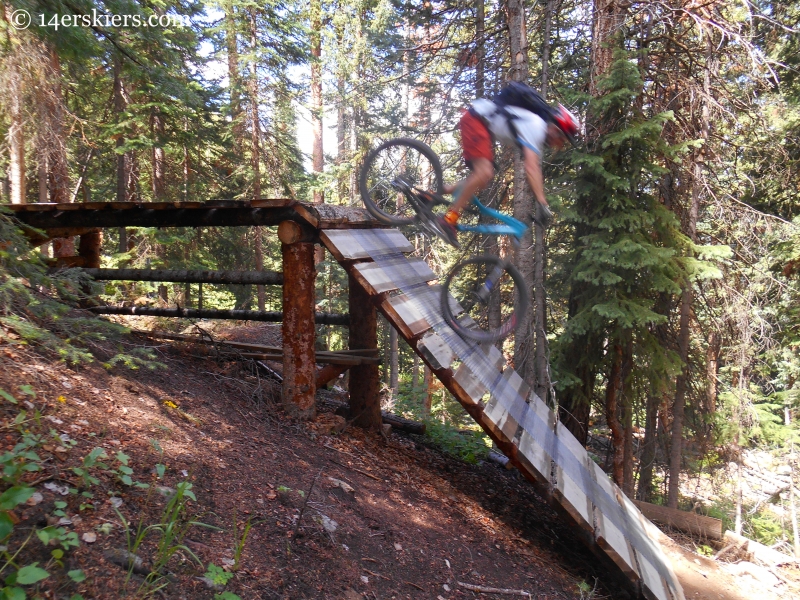 This one was a no go for us 😉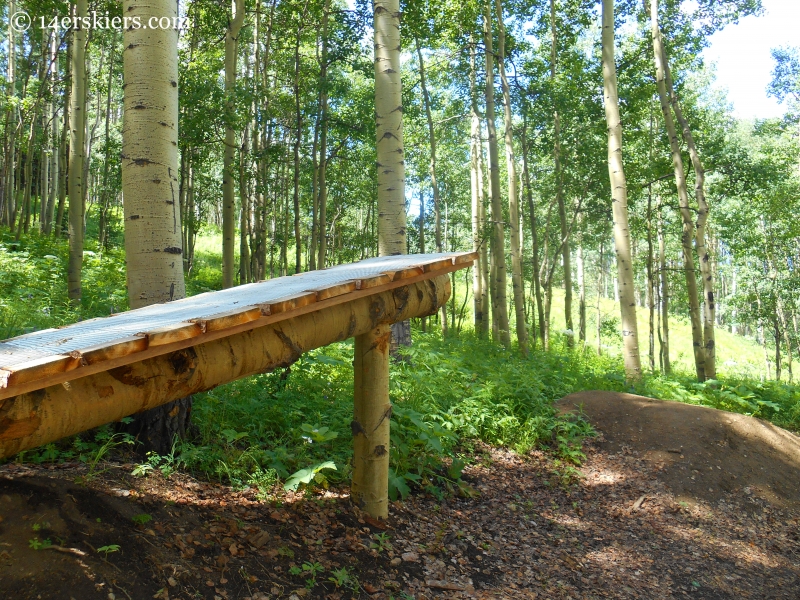 Crusader is a fun trail that is not for just downhill riders lapping on the lifts. The features on the trail are built in such a way to challenge many different levels of riders. Furthermore, this trail is often over-looked as it does not descend directly back to the base area. But, it's an easy cruise down Gothic road back to the base. Crusader is a welcome addition to the already great and varied trail system that we have at Crested Butte Mountain Resort. So, get out at ride it 🙂
Aside from skiing, biking, and all outdoorsy things,
Brittany Walker Konsella
also loves smiles and chocolate 🙂 Even though she excels at higher level math and chemistry, she still confuses left from right. Find out more about
Brittany
!
Latest posts by Brittany Walker Konsella (see all)