June Skiing TR: White Widow Couloir
(Last Updated On: June 18, 2014)
Nestled on White Rock's western ridge, between the actual summit of White Rock and the Spider Face, sits a line that has become known as the White Widow. Some people have transformed this somehow to become the "Widow Maker", but the name is intended to combine the name of the peak where it lies (White Rock) and the face that is adjacent to it (Spider Face). Hence, the name White Widow Couloir was born.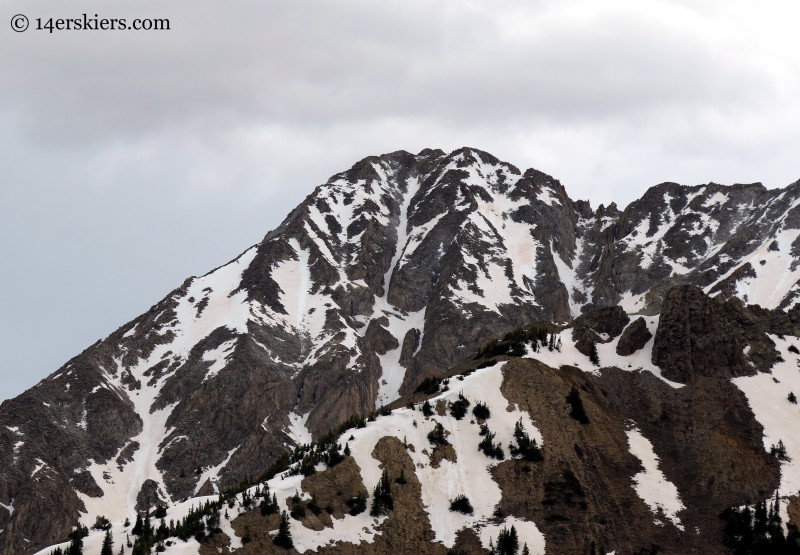 The White Widow Couloir has been a line that has been on my wish list for many years. But, skiing it in June is admittedly late. I didn't know if the line would actually go through the choke. But, Jen and Ben decided they wanted to try for it anyways. So, we headed out Copper Creek once again in the morning light. White Widow seen on the right in the distance.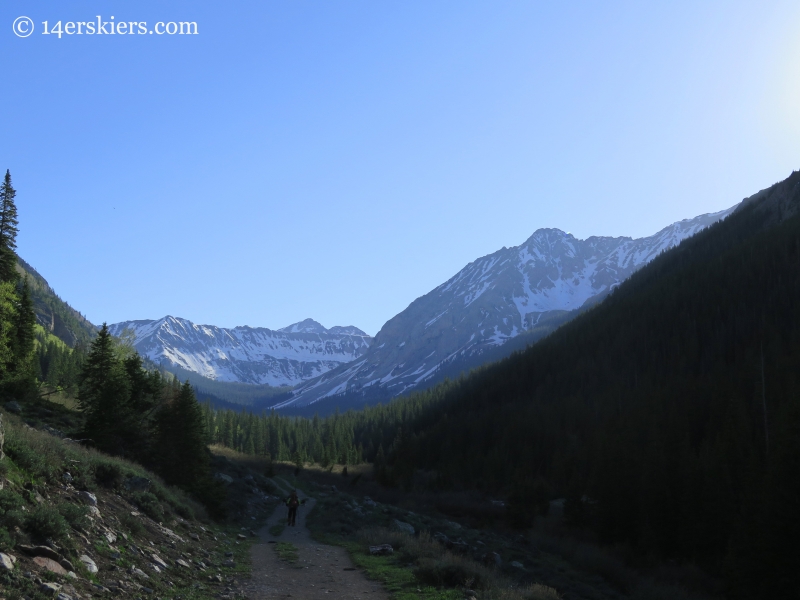 I call this area Mini-Queen Basin, because it is adjacent to the true Queen Basin, but smaller. It's still holding snow quite well!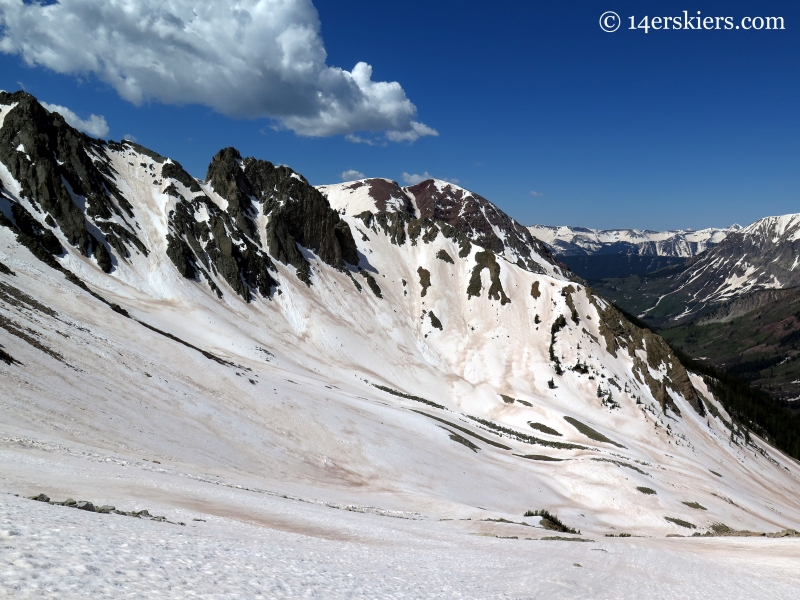 Jen skinning toward the apron of the White Widow Couloir.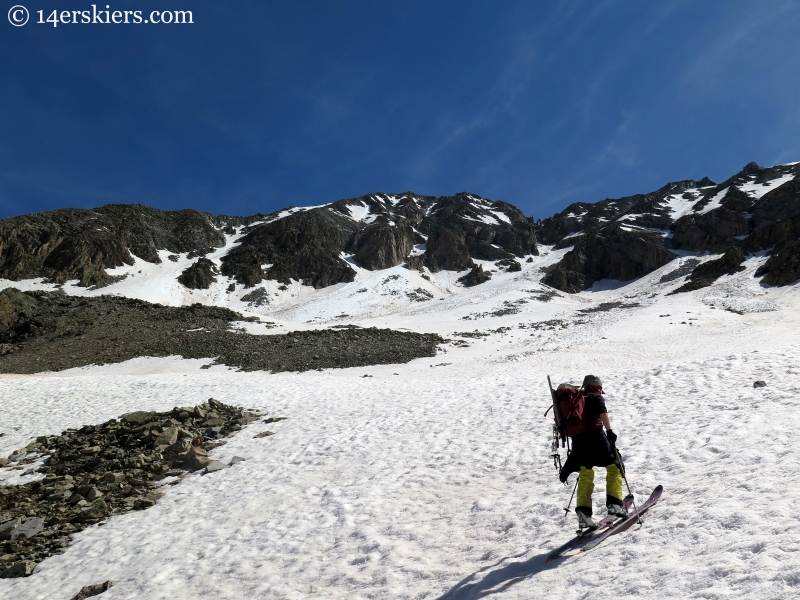 Eventually, we dropped our skins and grabbed for the crampons to begin our ascent of the White Widow. Ben climbing.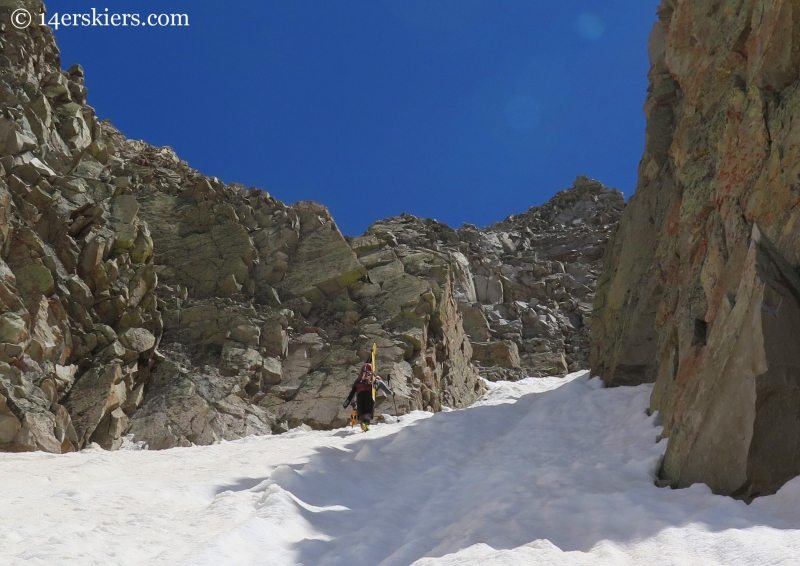 Me.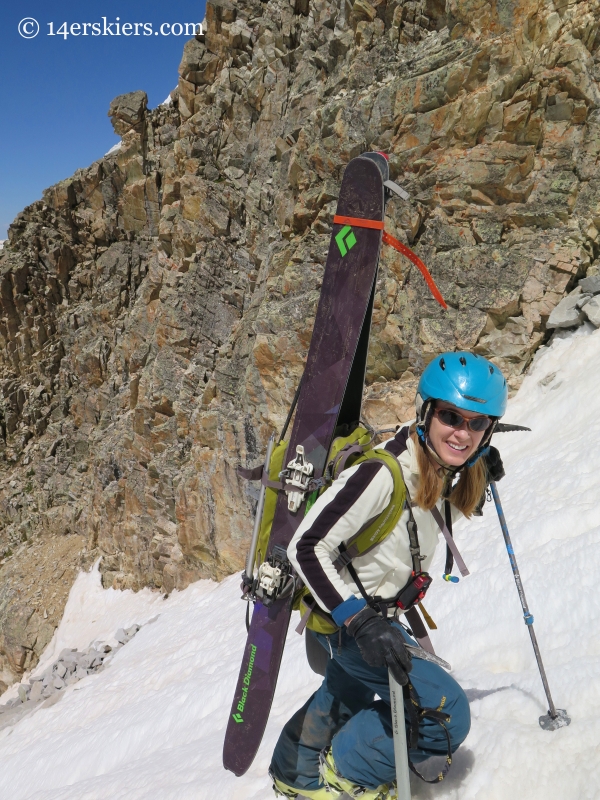 As we approached the choke, things began to look a bit dismal. The choke didn't really go. It wasn't wide enough to ski – it had melted out too much at that point. Sure, there was th option to downclimb it. But, the snow was very firm since it had transitioned to a summer snowpack. We would have had to switch from skis to crampons mid-run in a fairly precarious spot. We decided that the rest of the line would be better skied at another time, and decided to descend.
Ben at the choke.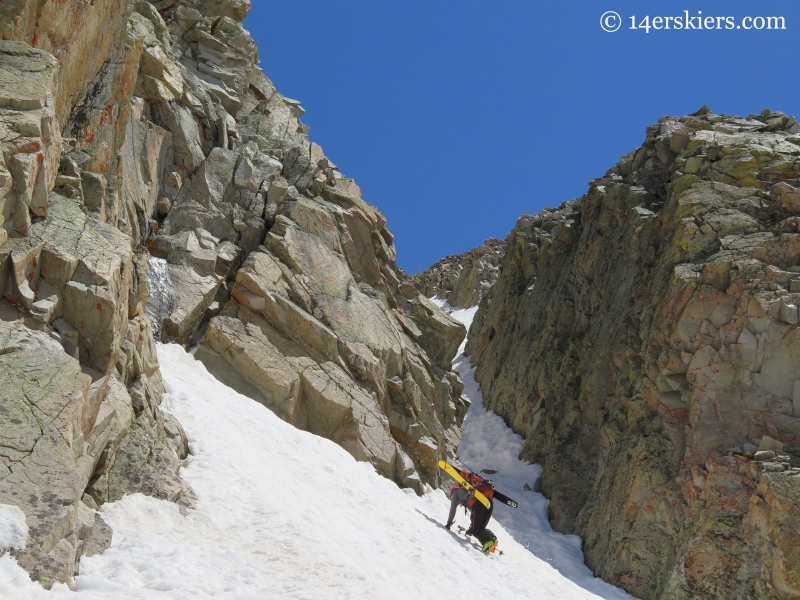 Our descent was pretty fun though. We milked all the good skiing we possibly could. Jen.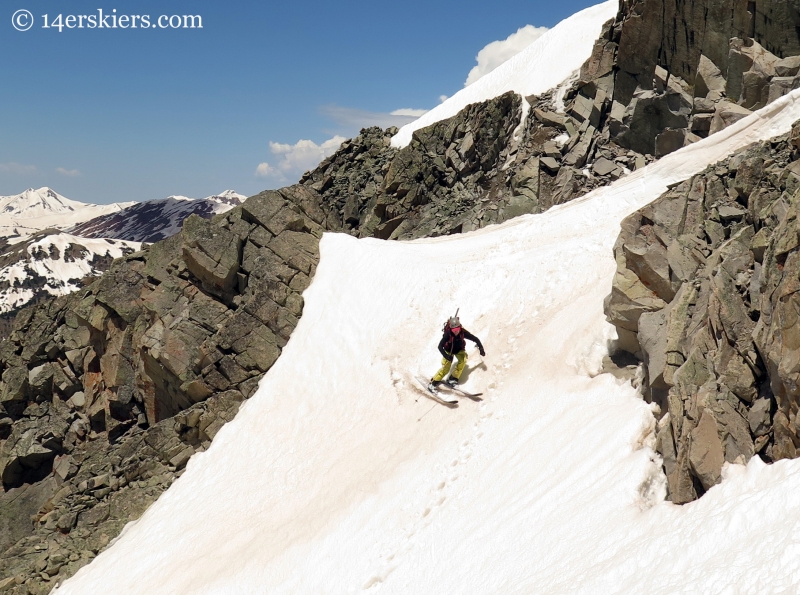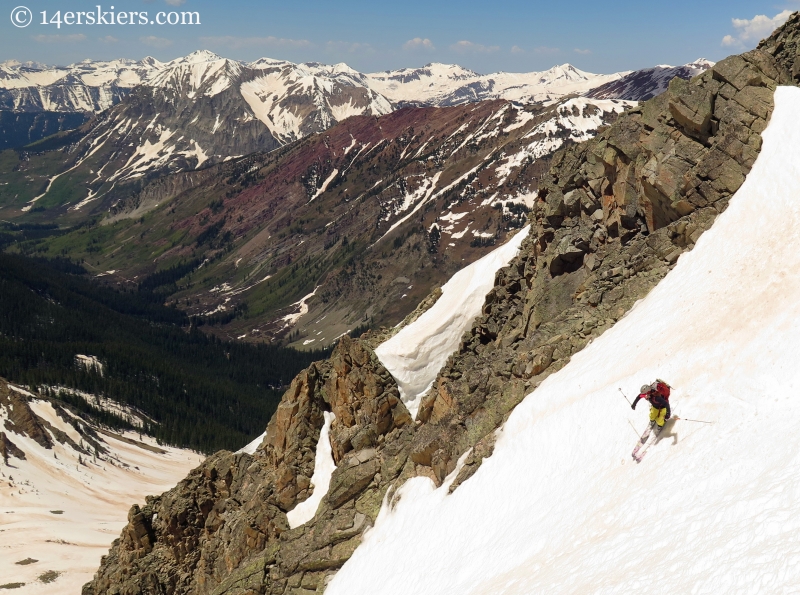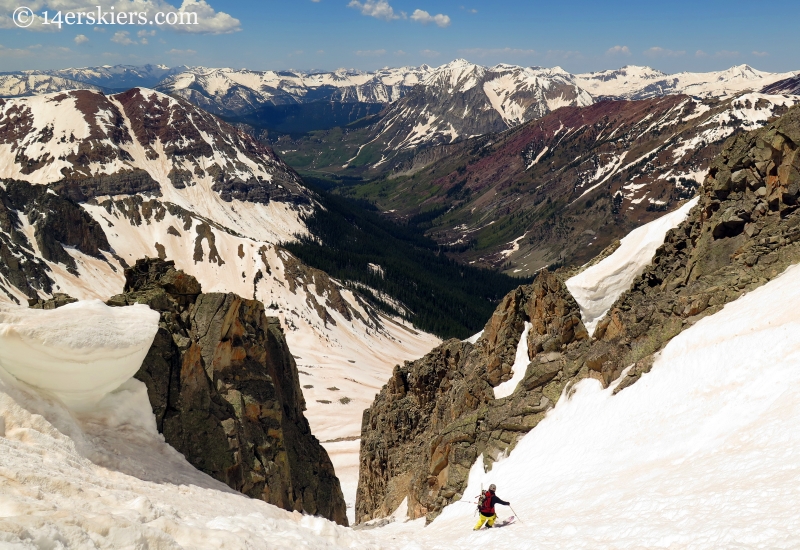 Ben.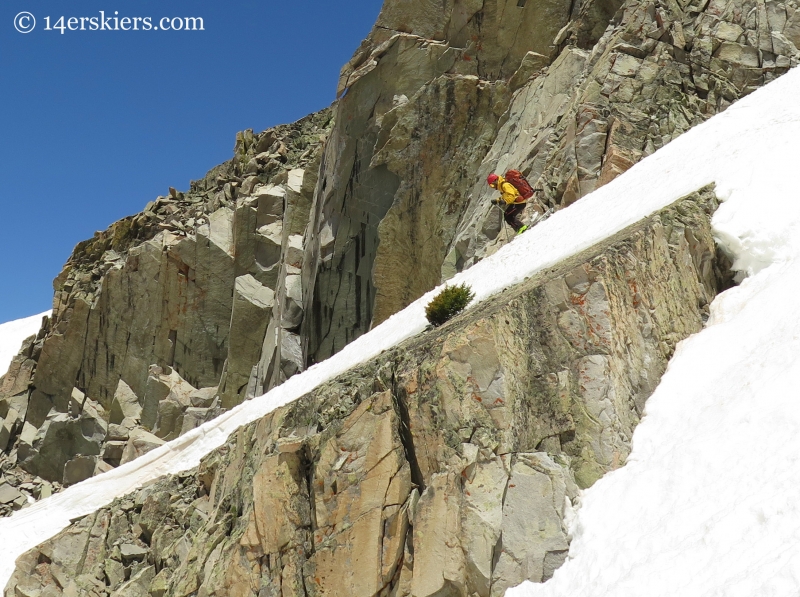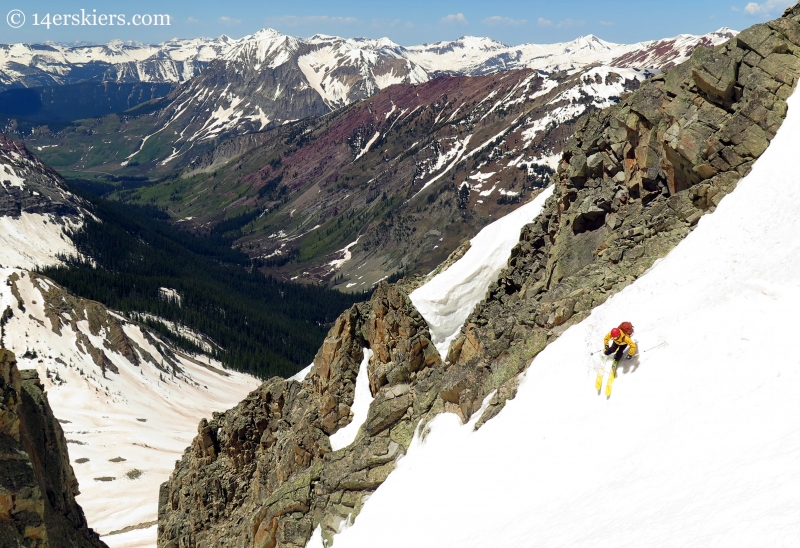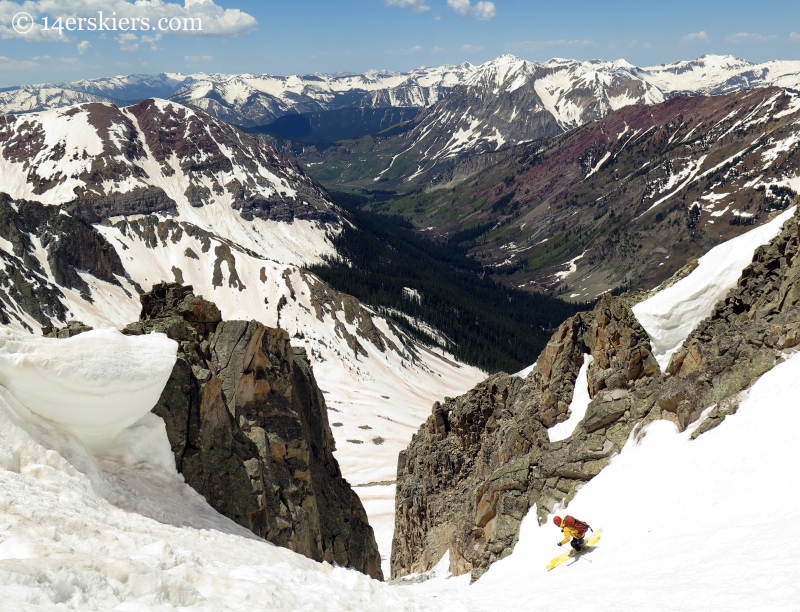 Jen.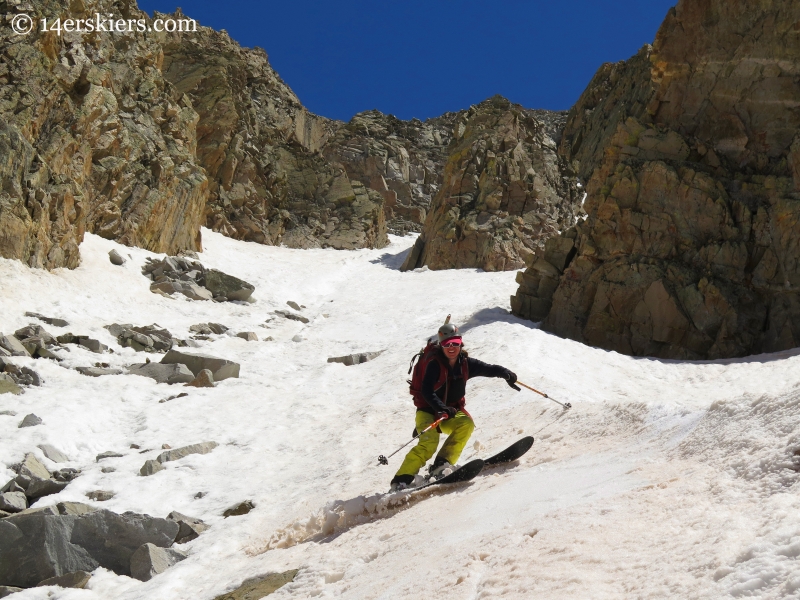 Ben.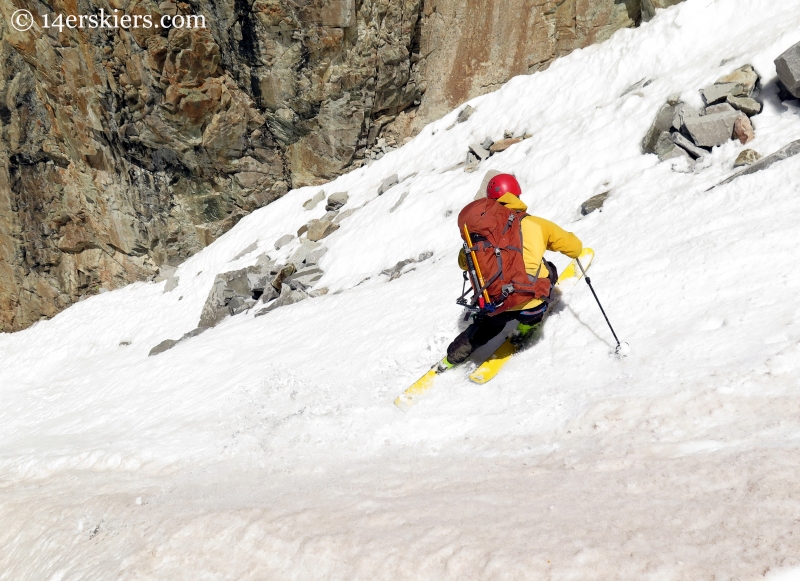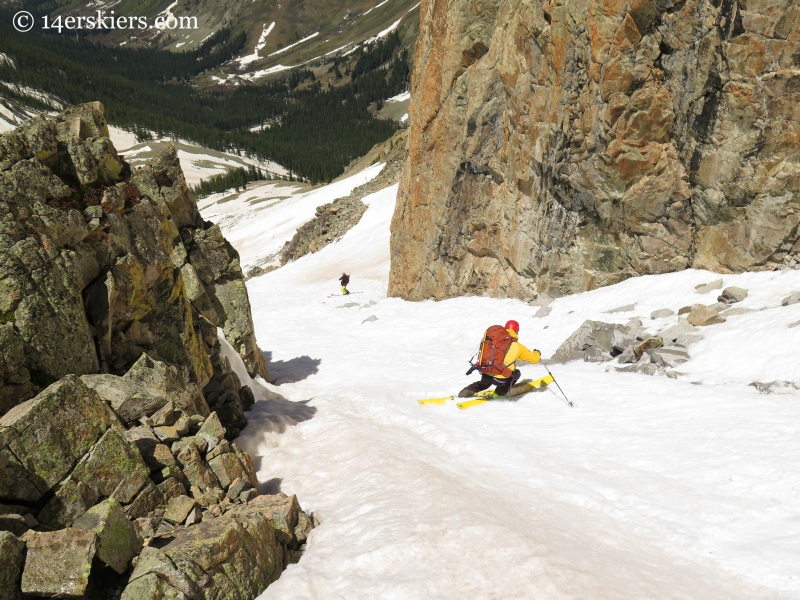 Ben making turns through the apron below the White Widow.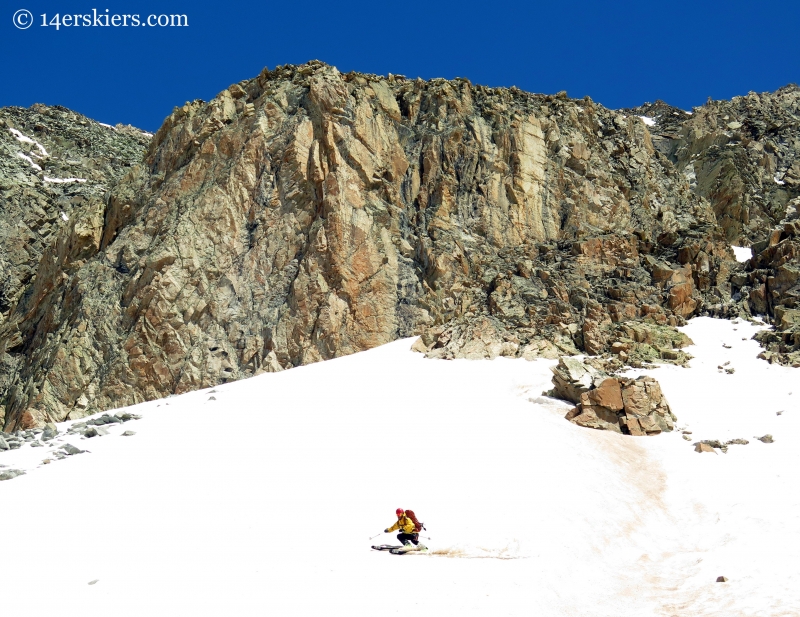 Despite having to turn around short of our goal, it still was a great ski day. But, the White Widow still remains on my Wish List 🙂
Aside from skiing, biking, and all outdoorsy things,
Brittany Walker Konsella
also loves smiles and chocolate 🙂 Even though she excels at higher level math and chemistry, she still confuses left from right. Find out more about
Brittany
!
Latest posts by Brittany Walker Konsella (see all)