June Skiing TR: Baldy East Face
(Last Updated On: June 24, 2014)
After heading up the Copper Creek valley a few different times, we were looking for a change – Looking toward a place where access was easier. While several options came to mind, Baldy's access from Washington Gulch is usually good this time of year. And quick glances at Baldy from town showed that it was still well-covered.
The night before, it thunderstormed. I hoped for the best, and woke up to an inch or two dusting of fresh snow on several peaks above treeline. Baldy was one of them. Jen, Ben, and I headed up Washington Gulch road, parking where we met the snow. We gradually ascended the southeast slopes and ridge to the top of our intended line. Ben, with Baldy in view.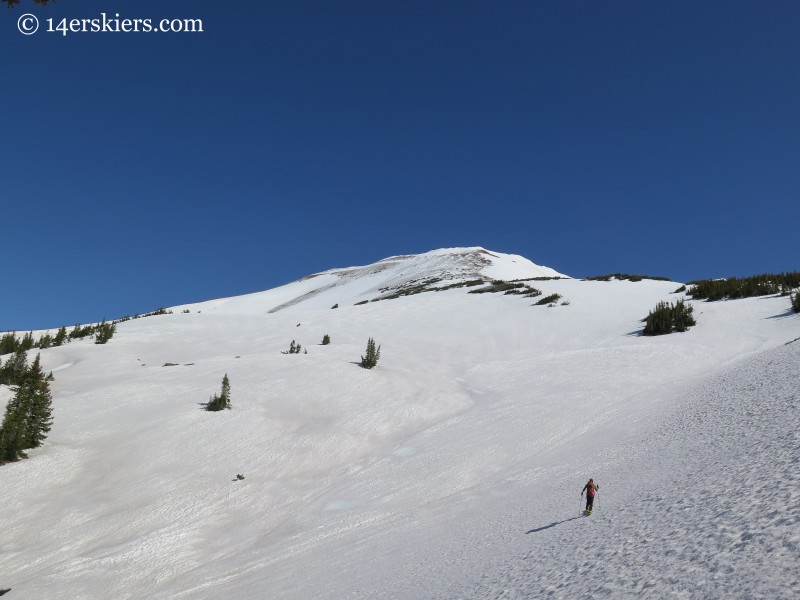 The views of the valley from Baldy are always amazing.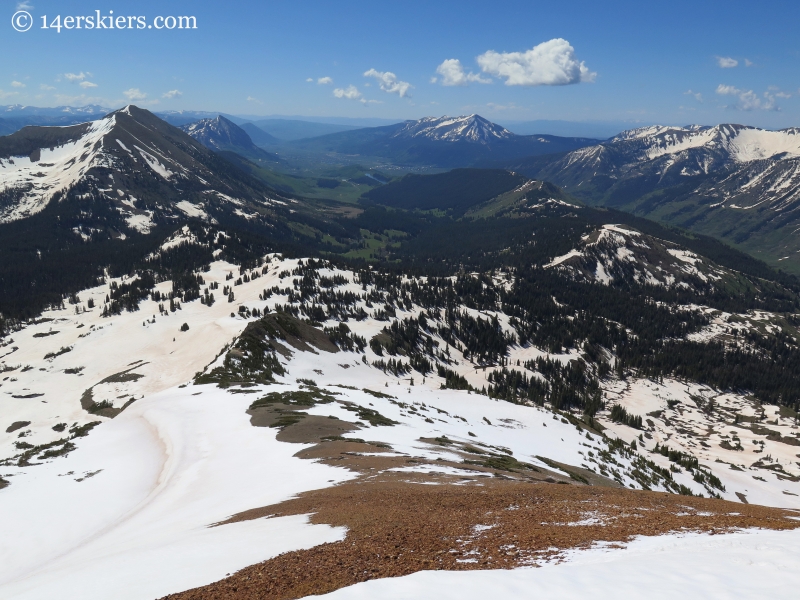 The north side of Gothic Mountain in view.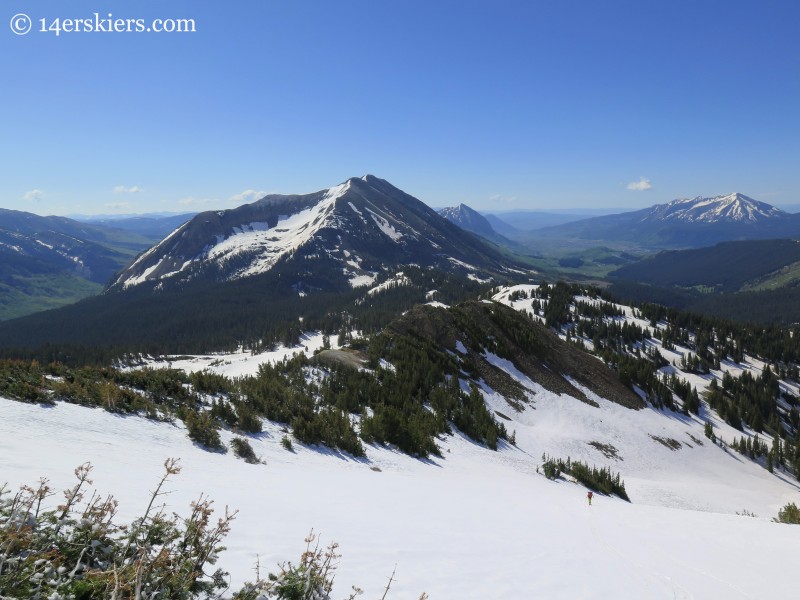 Snowmass and Capital in the distance.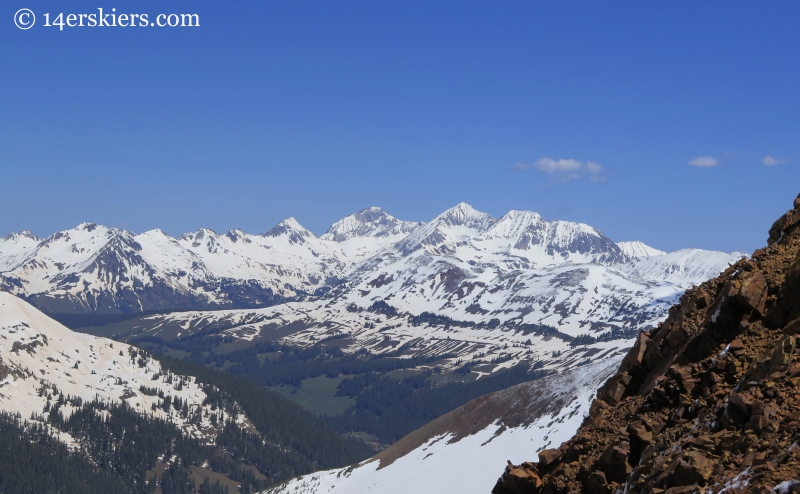 Yule Pass with Purple on the left and Cinnamon and Treasury on the right.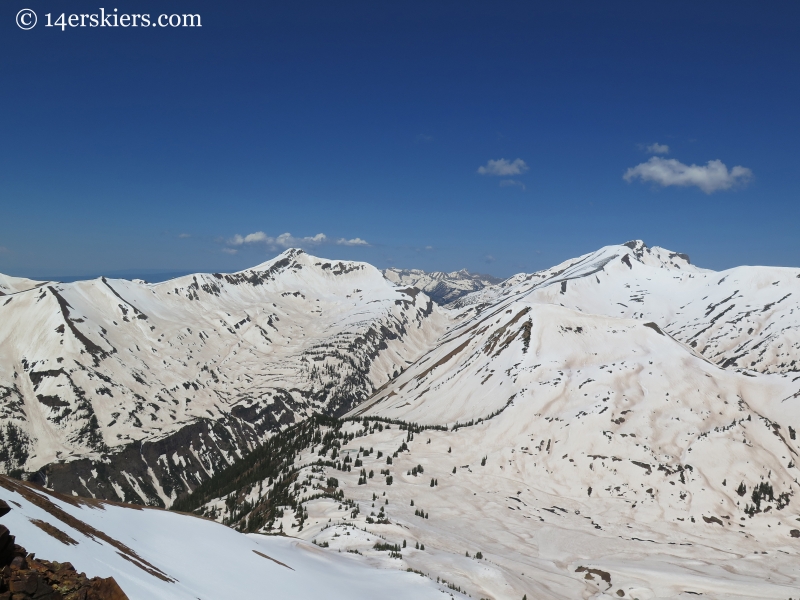 Jen and I ready to ski.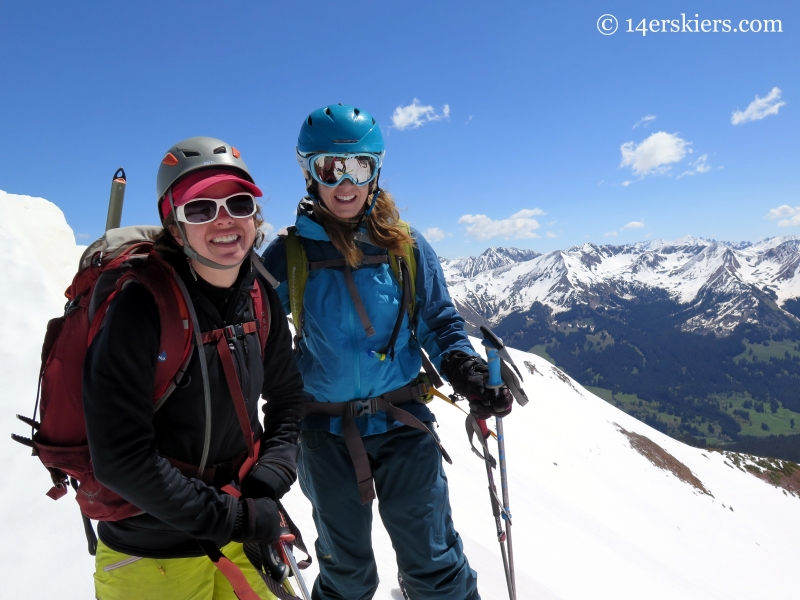 We had decided to ski Baldy's east facing slopes. This picture shows a view of our intended run. Still a lot of vert for June!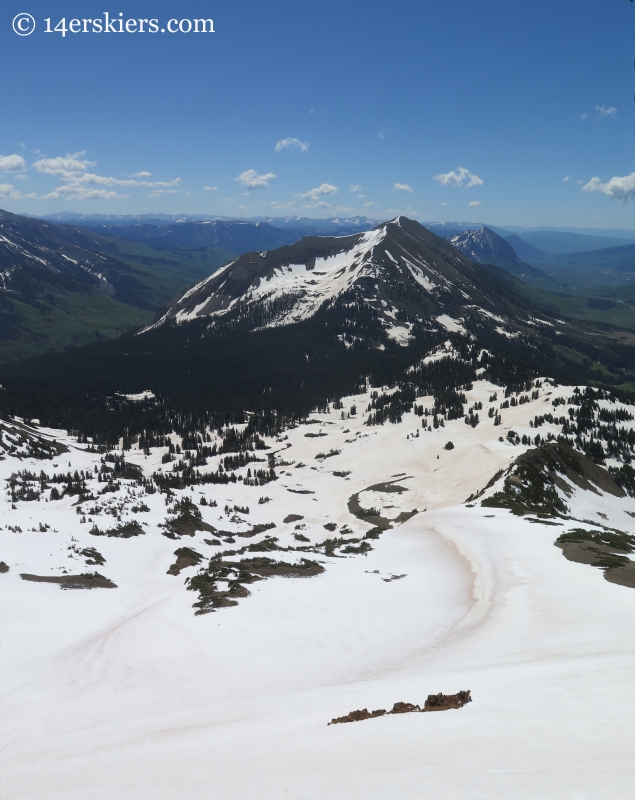 The skiing was quite good for June too. Jenny.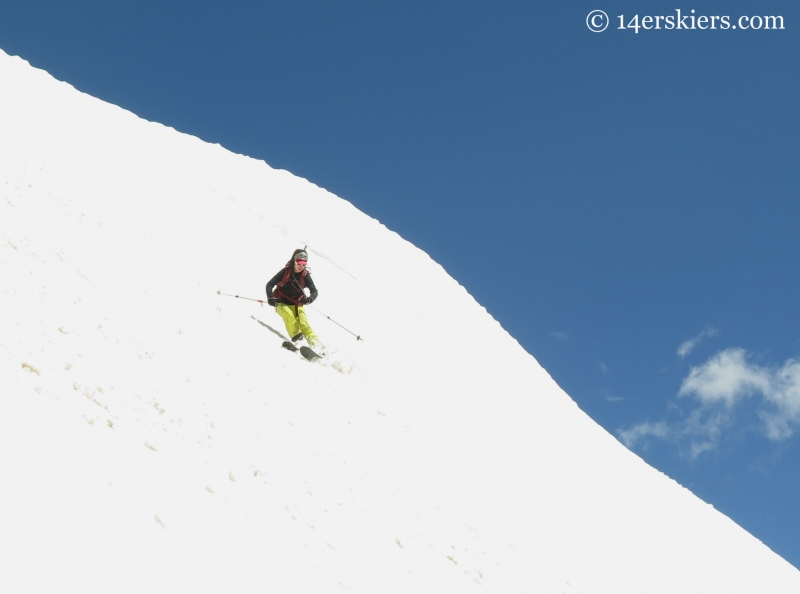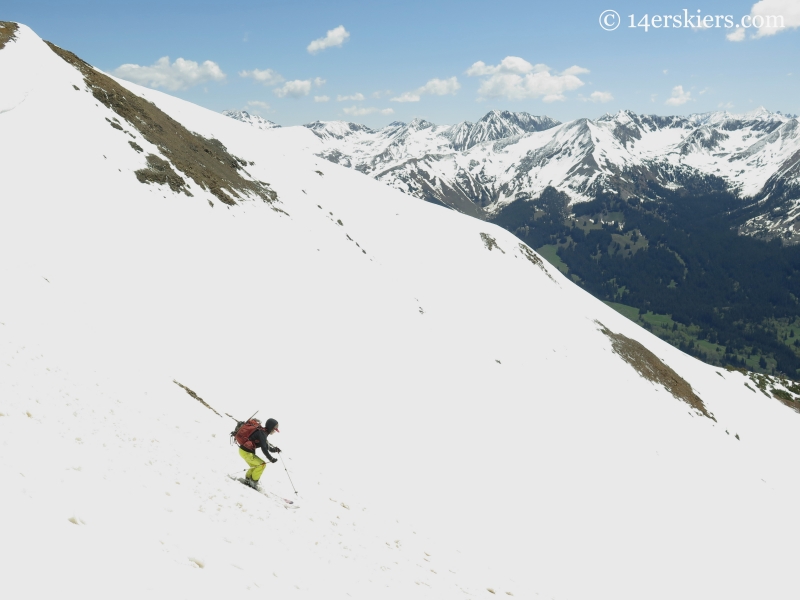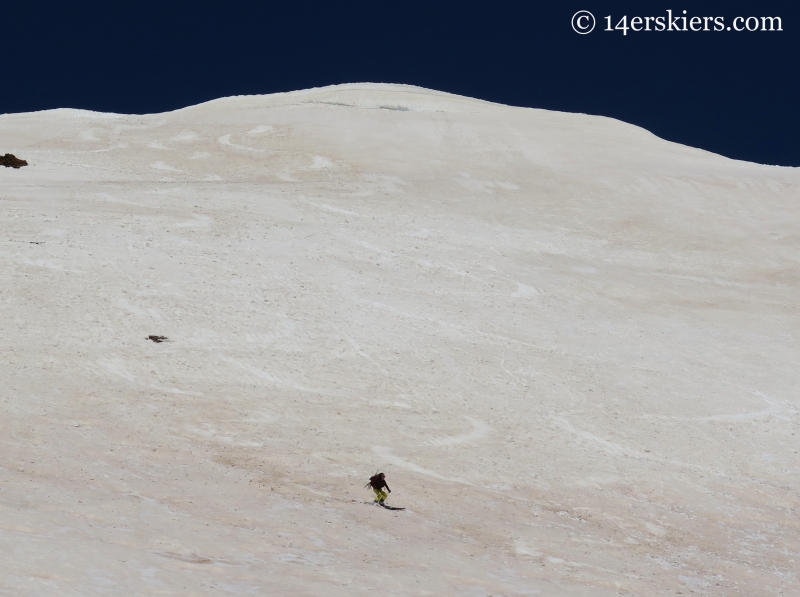 Ben.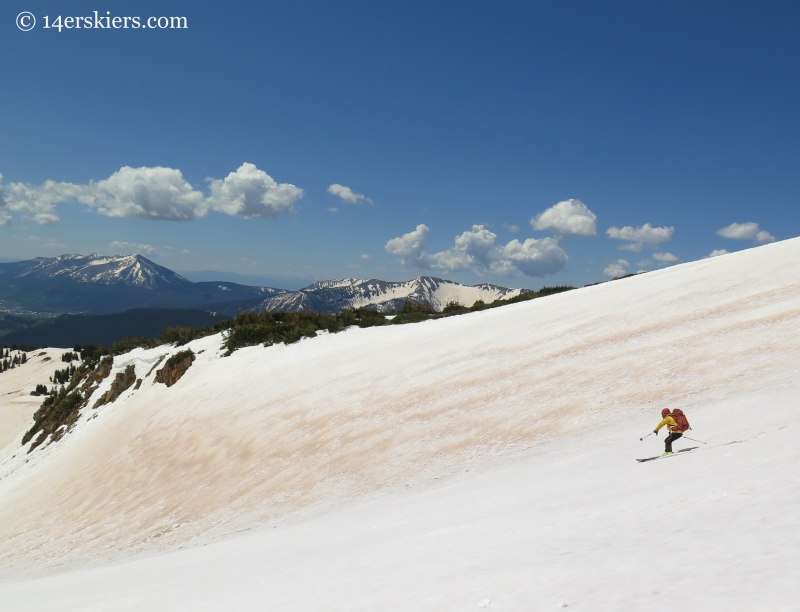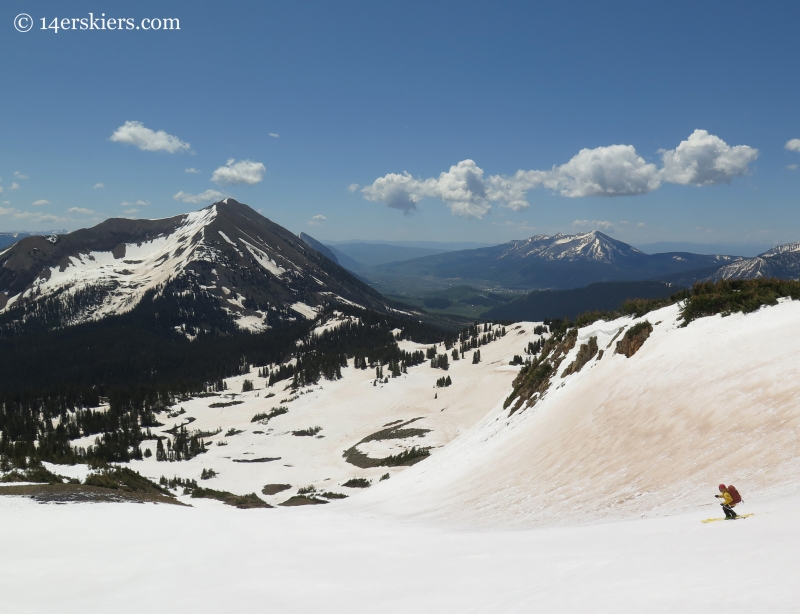 A look back up at the East Face of Baldy.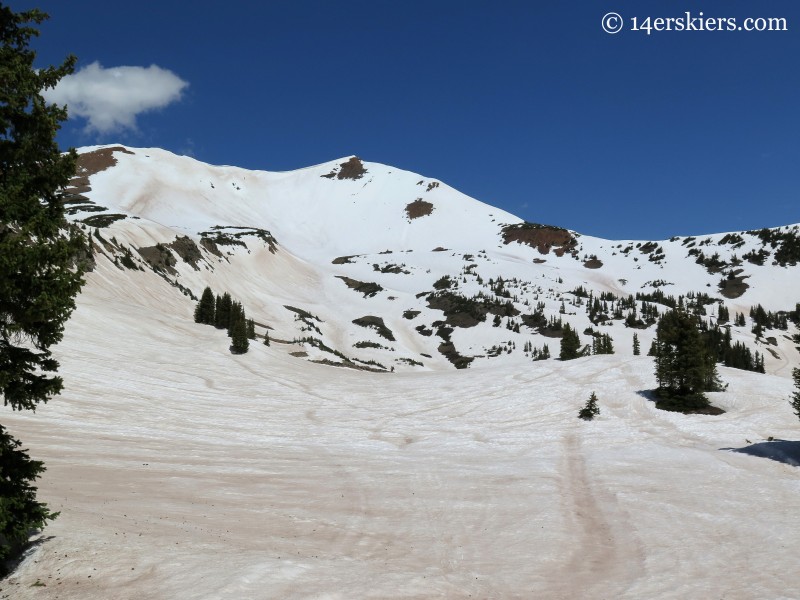 Though we've been hitting the bike pretty hard as of late, the turns are still worthy. I'm pretty sure we'll be milking it until the 4th of July 🙂
Aside from skiing, biking, and all outdoorsy things,
Brittany Walker Konsella
also loves smiles and chocolate 🙂 Even though she excels at higher level math and chemistry, she still confuses left from right. Find out more about
Brittany
!
Latest posts by Brittany Walker Konsella (see all)