TR: Teocalli West (16 April 2014)
(Last Updated On: April 16, 2014)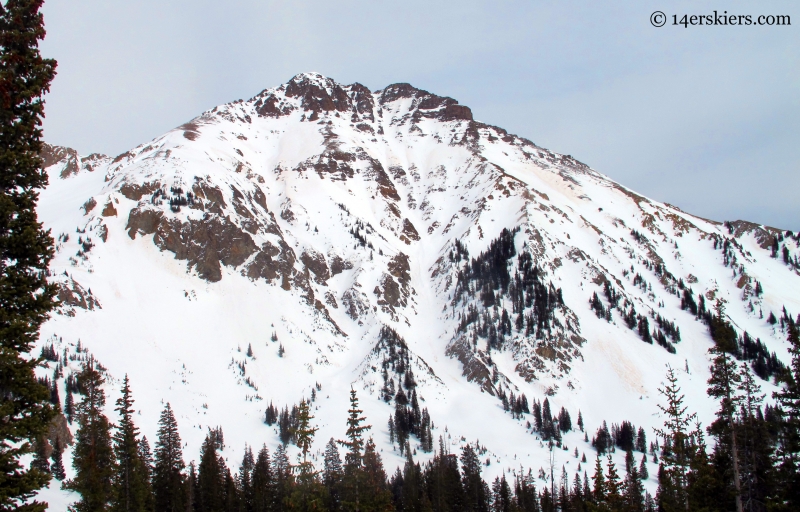 It's always easier to ski things that you can see. In Crested Butte, most of the lines we can see face north, or south, or east. Very few face west. Venturing to the West side of Teocalli is like venturing into the dark side of the moon. The south side is what we gaze upon on a daily basis. But, the west is typically obstructed from our view.
Susan had it on her mind to ski Teocalli- something she'd never done before. It had been a couple of years since I had been able to ski this peak, so I was game. Tuesday turned out to be the perfect weather day for our peak-bagging adventure. So, off we went.
The south side was in full view as we approached Teocalli,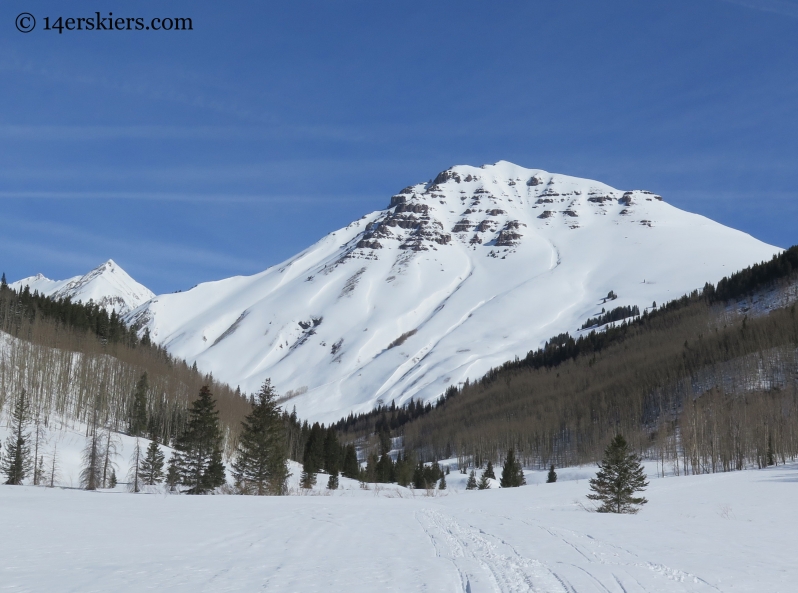 As we climbed, the sun beat down on us with a vengeance. Climbing was hard due to our over-heating bodies. Susan's original plans to ski the south side were in question with the baking sun. And, as high clouds moved in and began cooling things down, we saw a skier trigger a predictable wet slide on the south side.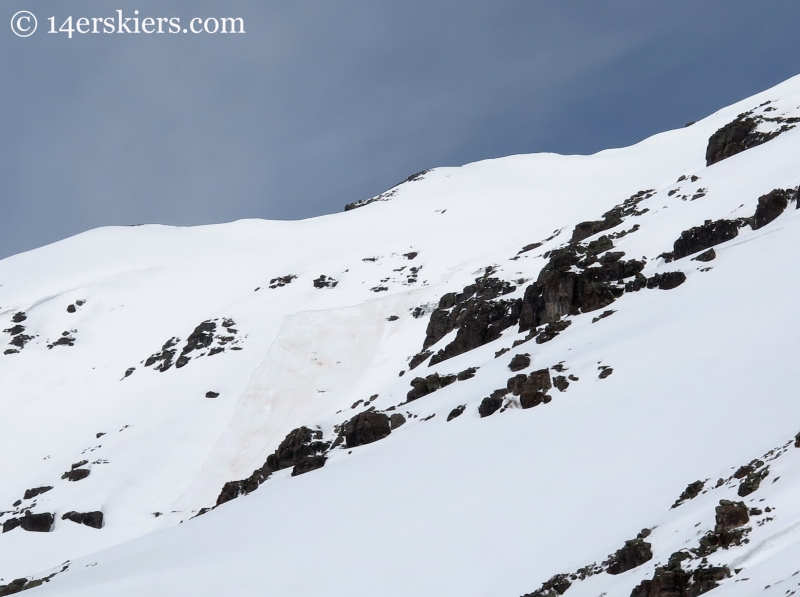 We continued to the top knowing the west side would likely be a better option. Susan checking out the gnar during our ascent.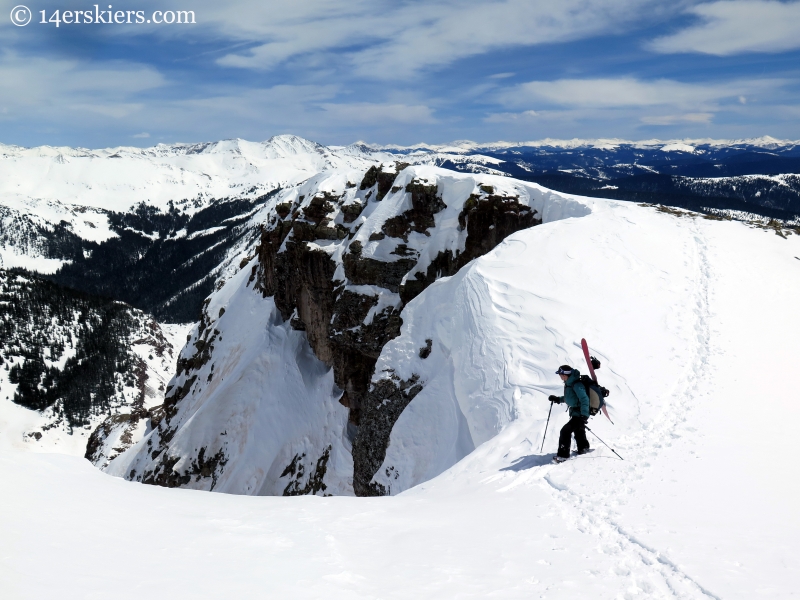 The Teocalli climb is always aesthetic.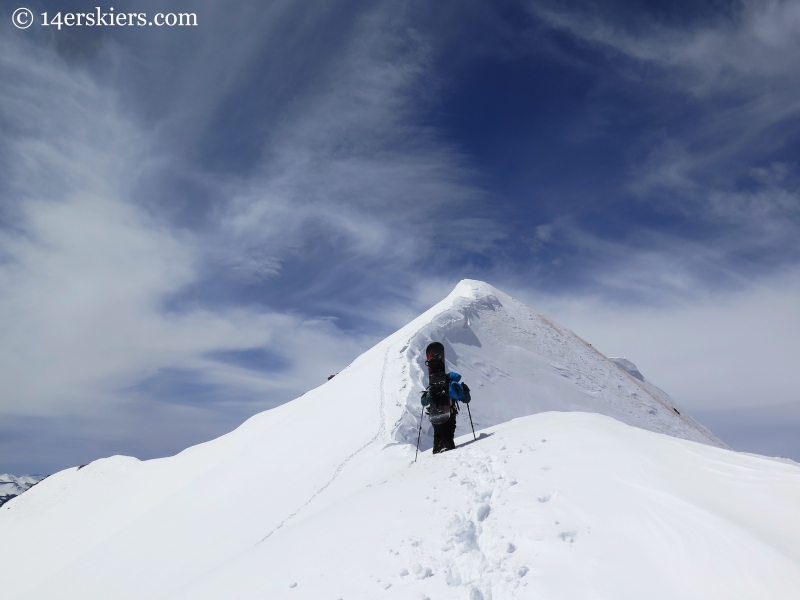 Frank and our friend Pete were out skiing other peaks nearby. Pete captured this picture of the west side of Teocalli as we rounded the summit. See the dot on the top?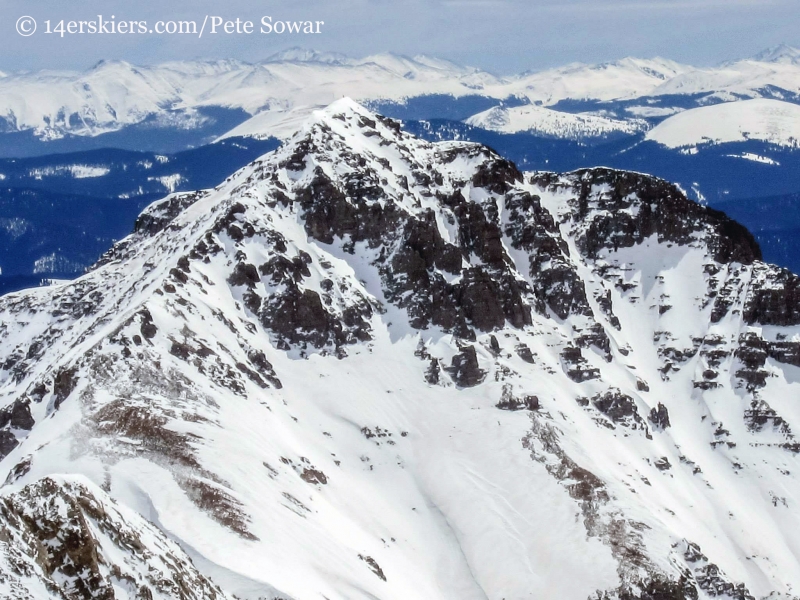 From the summit we gazed down the ridge toward the ski area, in the distance. The south face on the left and the west on the right.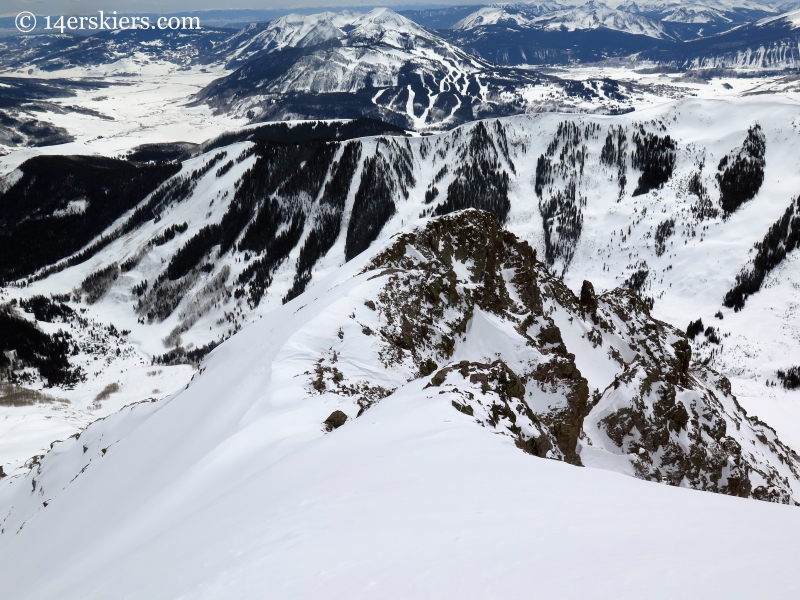 View from the top of the line. The west side of Teocalli harbors a handful of couloirs which eventually all funnel into one main chute. Regardless of the exact route, the line boasts about 2500′ vertical of couloir skiing, making it a true Colorado treasure.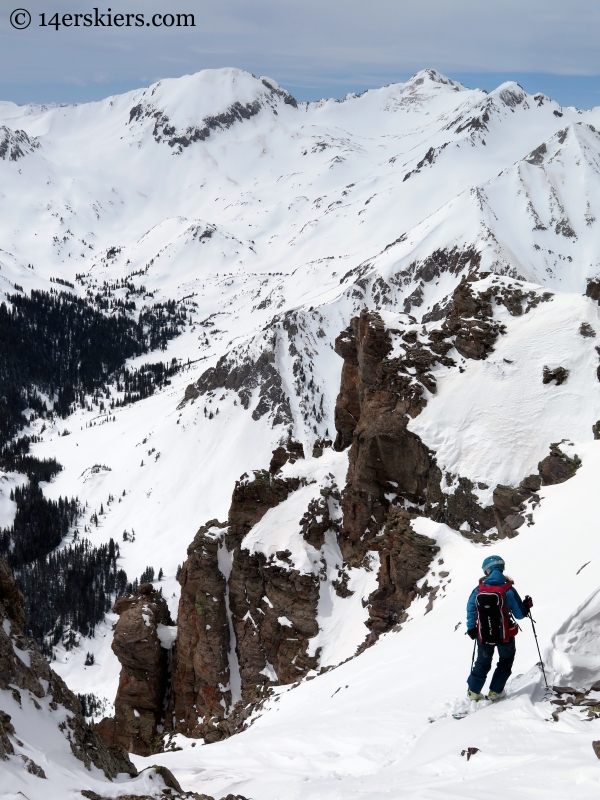 Me dropping in.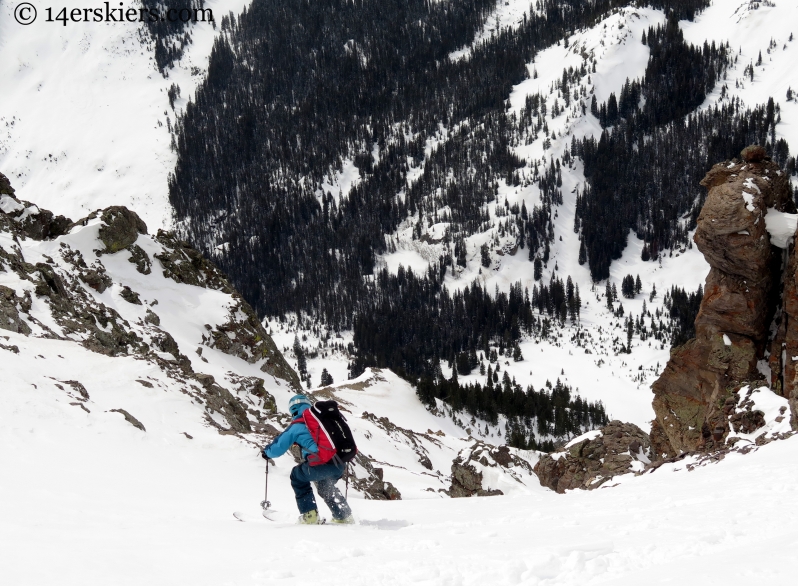 Susan.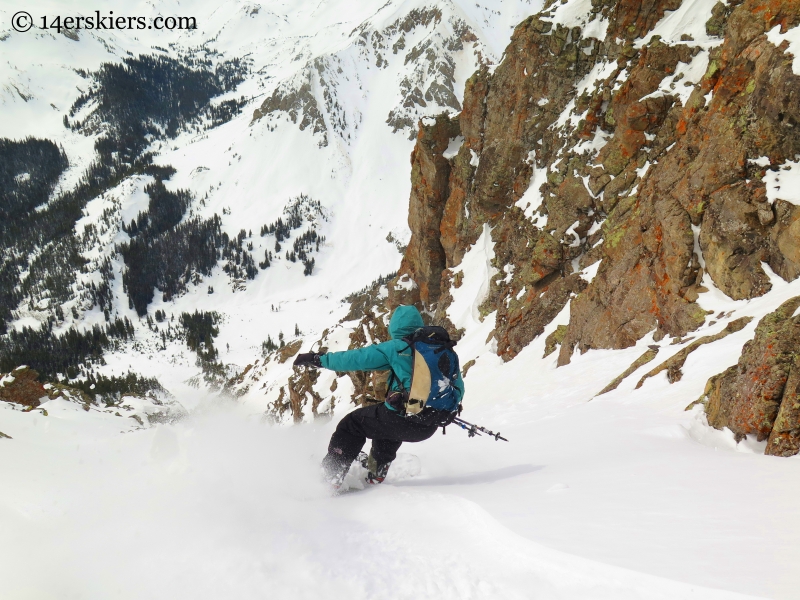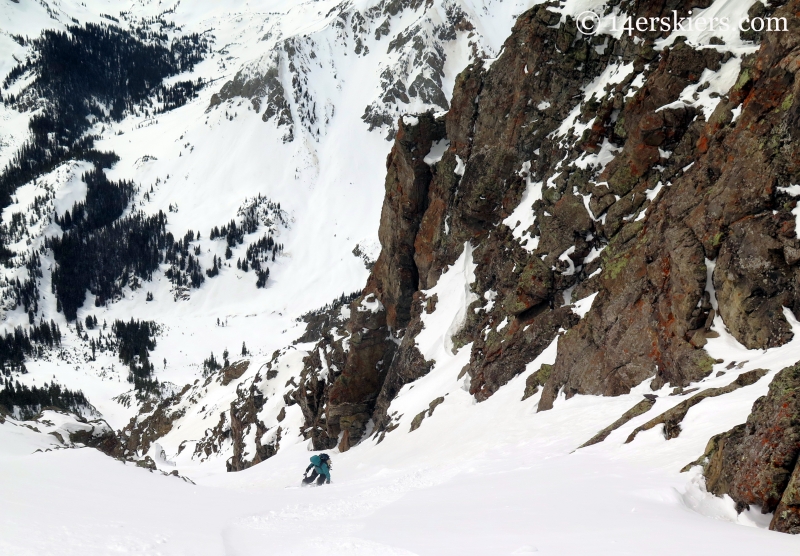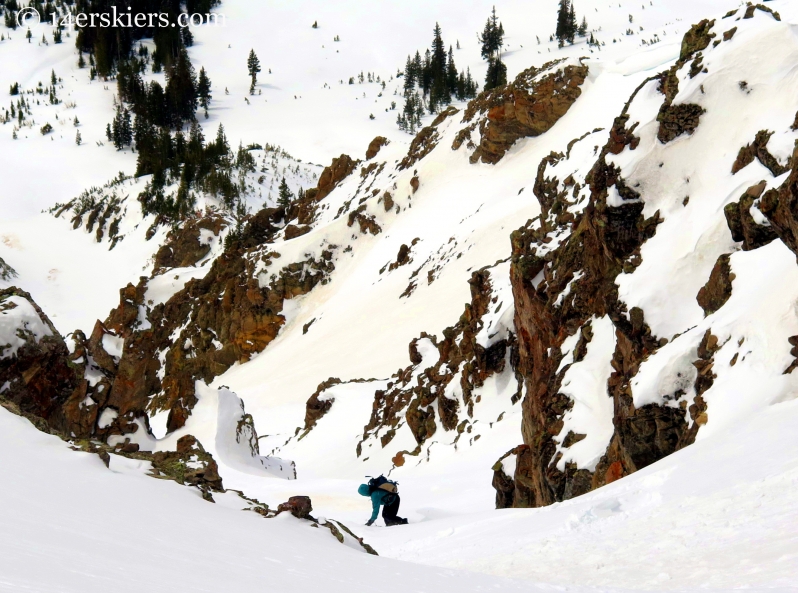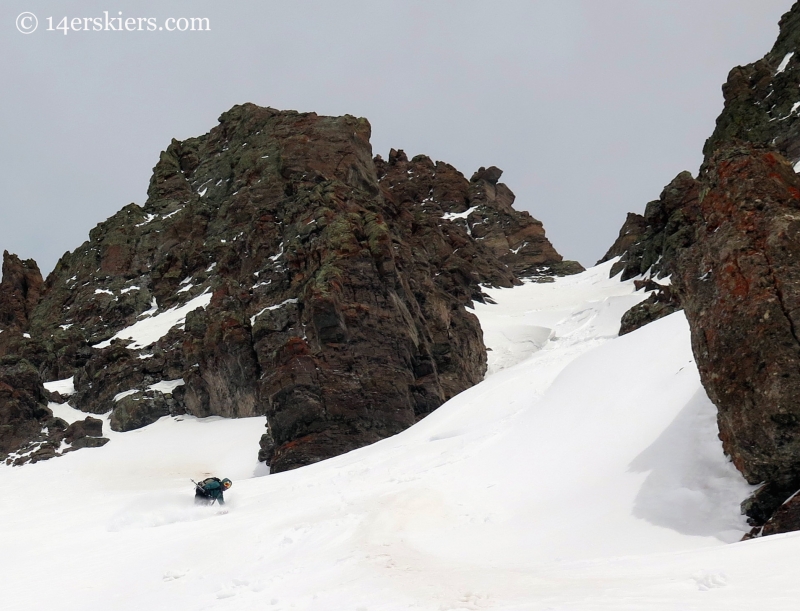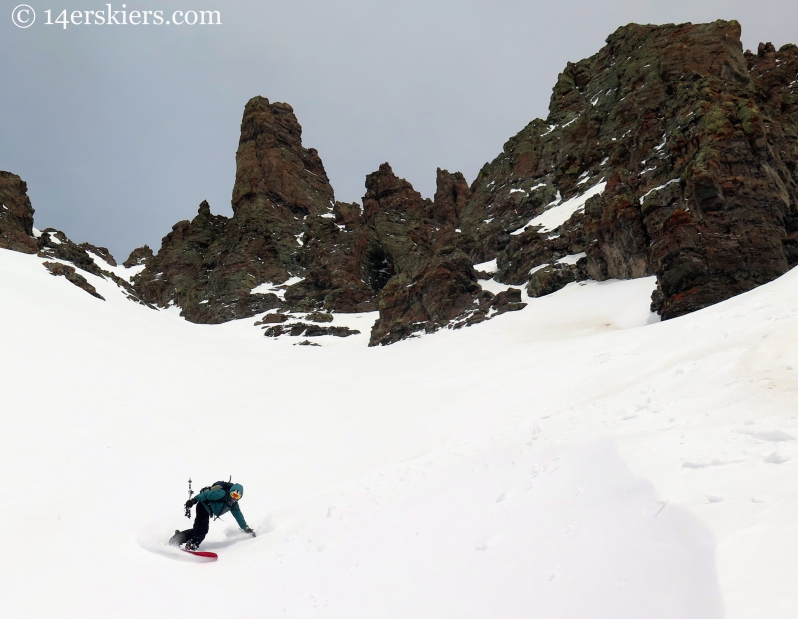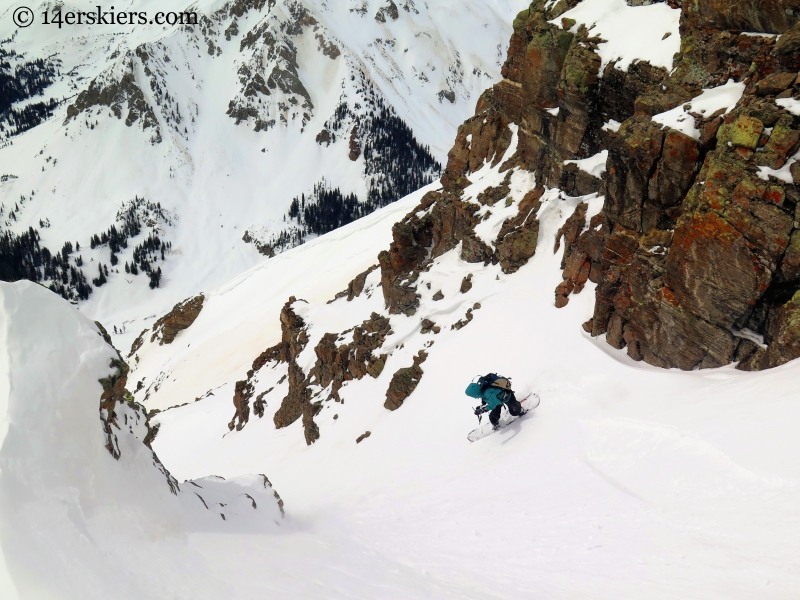 Me.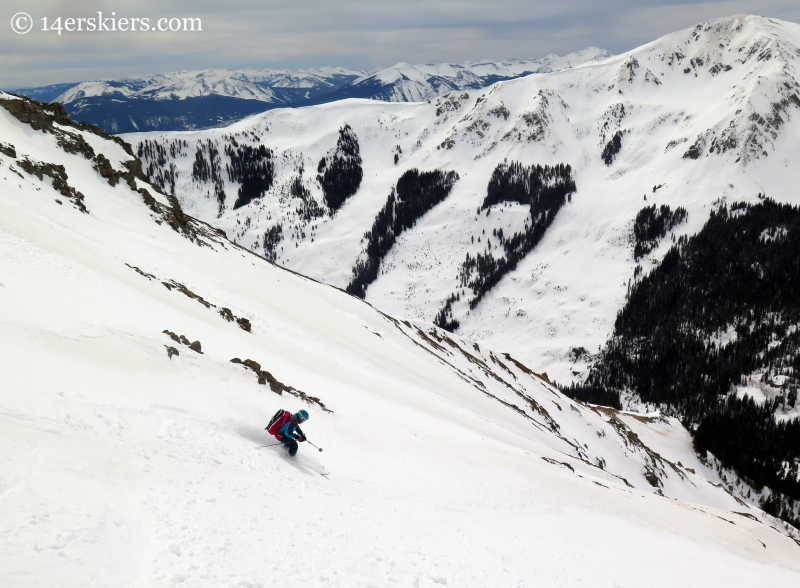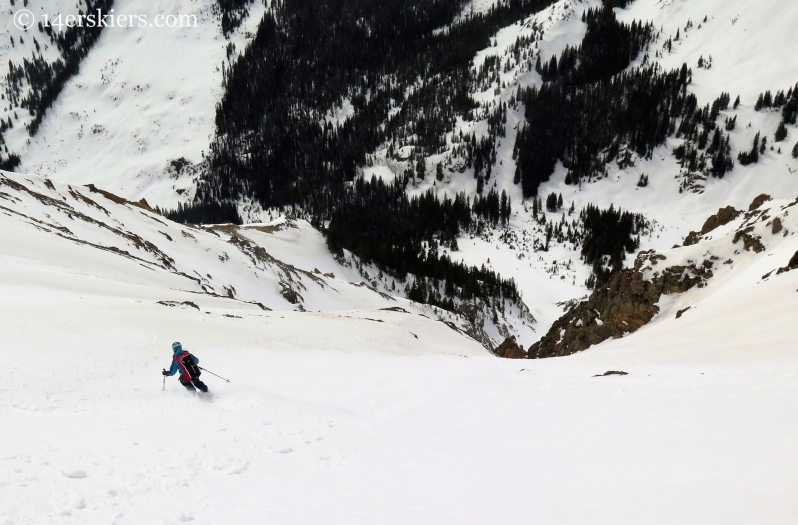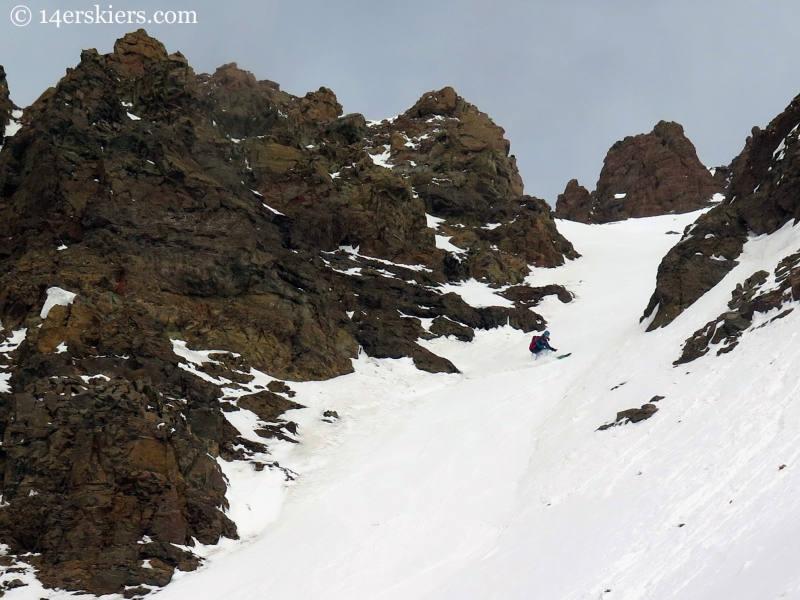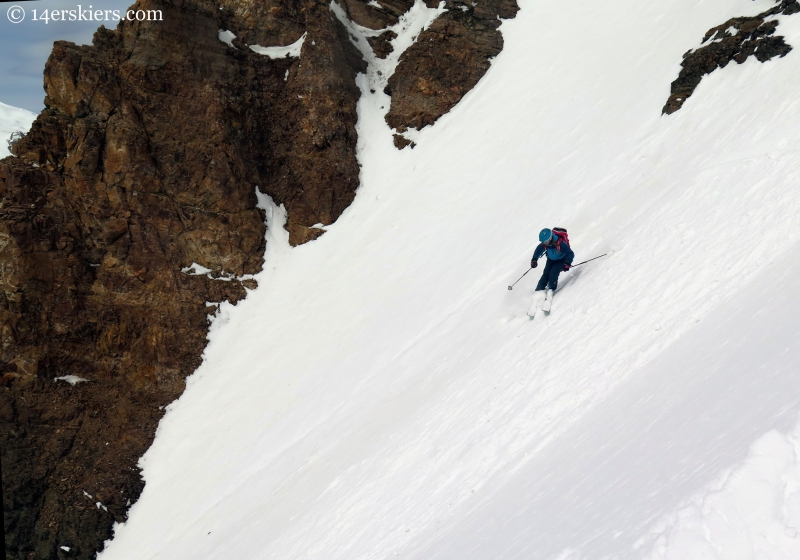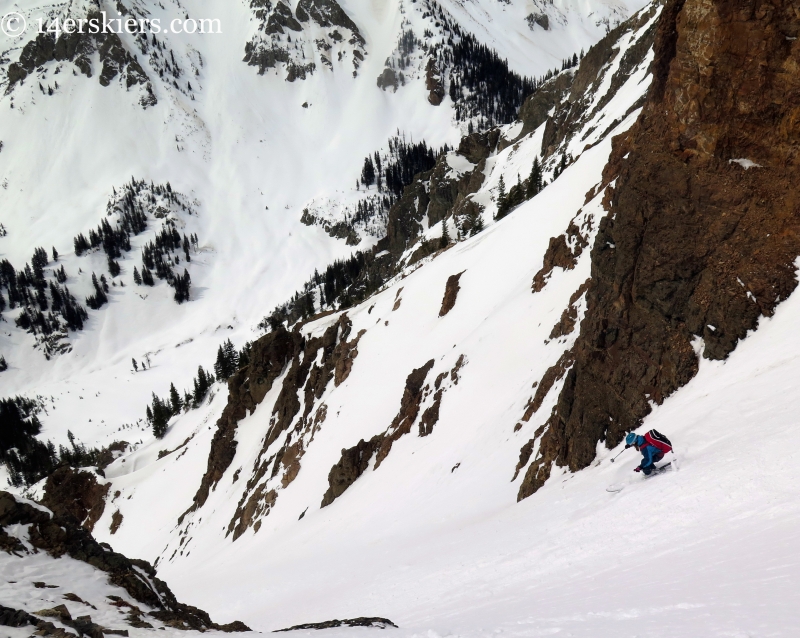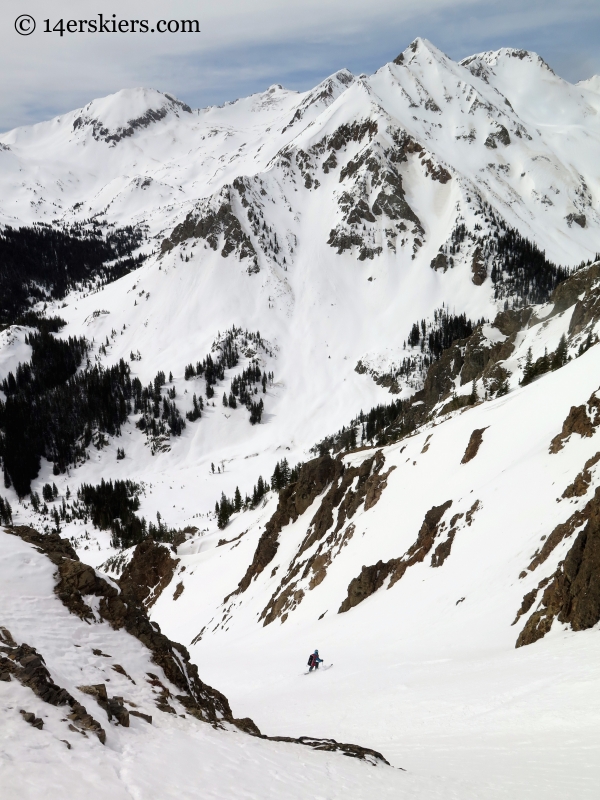 As we reached the bottom of the line, Susan smiled in joy. "I just skied Teocalli, and one of the best lines in the area!" Yep, that's right. We rounded out our accomplishments by engulfing some burritos at the restaurant that calls this mountain its namesake. Great day for sure. Thanks Susan!
Aside from skiing, biking, and all outdoorsy things,
Brittany Walker Konsella
also loves smiles and chocolate 🙂 Even though she excels at higher level math and chemistry, she still confuses left from right. Find out more about
Brittany
!
Latest posts by Brittany Walker Konsella (see all)