TR: Cold Smoke Surplus (4 Jan 2014)
(Last Updated On: January 7, 2014)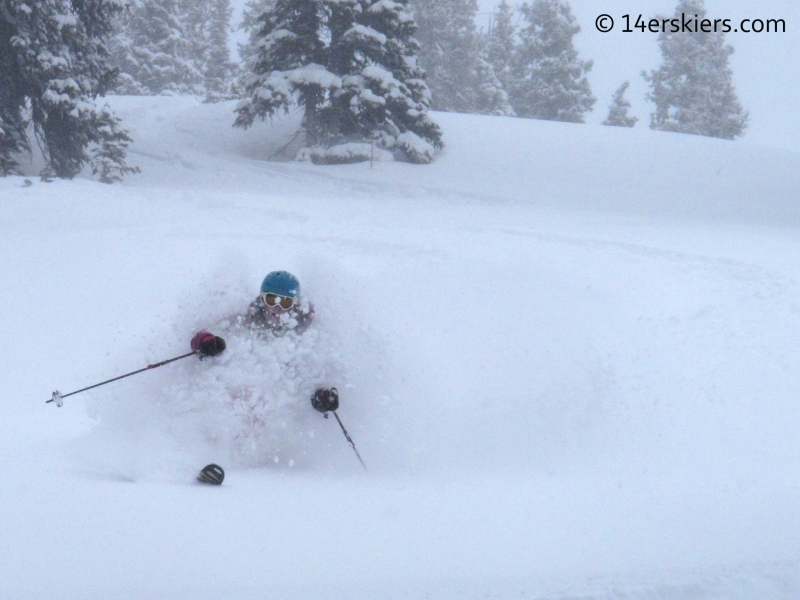 As the polar vortex was making its way south and about to engulf the majority of our country in uncomfortably cold temperatures, the front decided to treat the Crested Butte backcountry with a happy helping of cold smoke. Of course, we couldn't resist the invite to go play in it.
It was dumping. It was dumping so hard that it was difficult to take pictures. But, we tried anyway.
Frank is in there somewhere.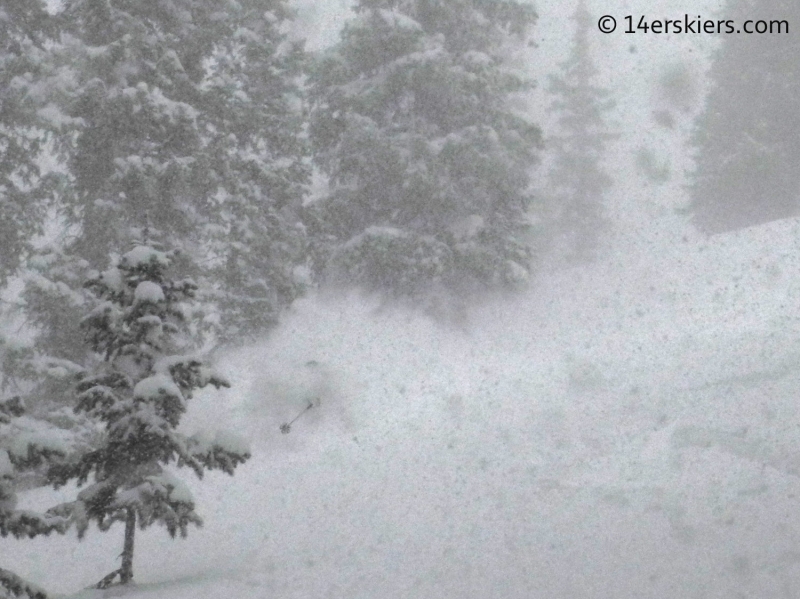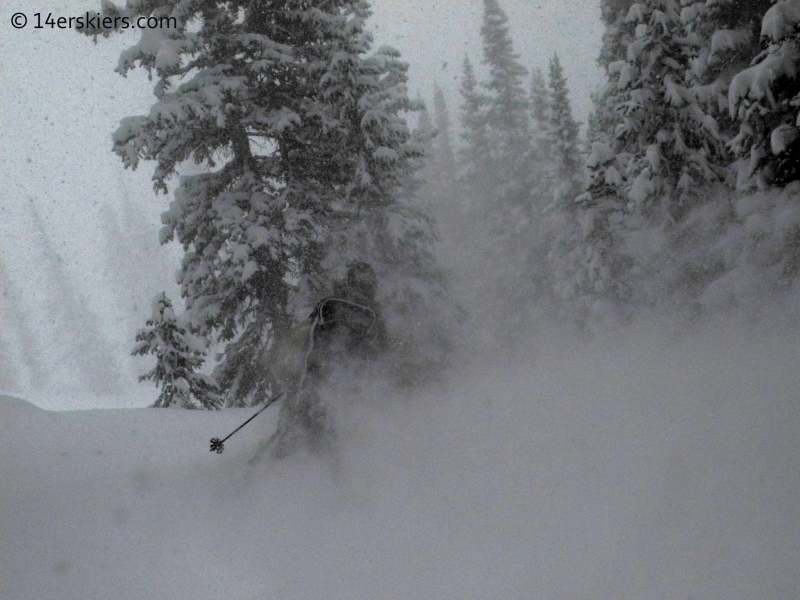 Me.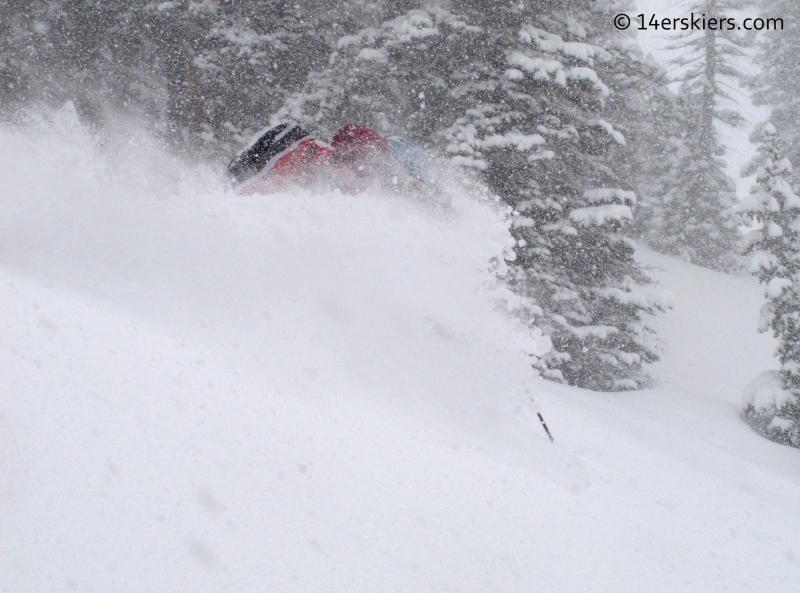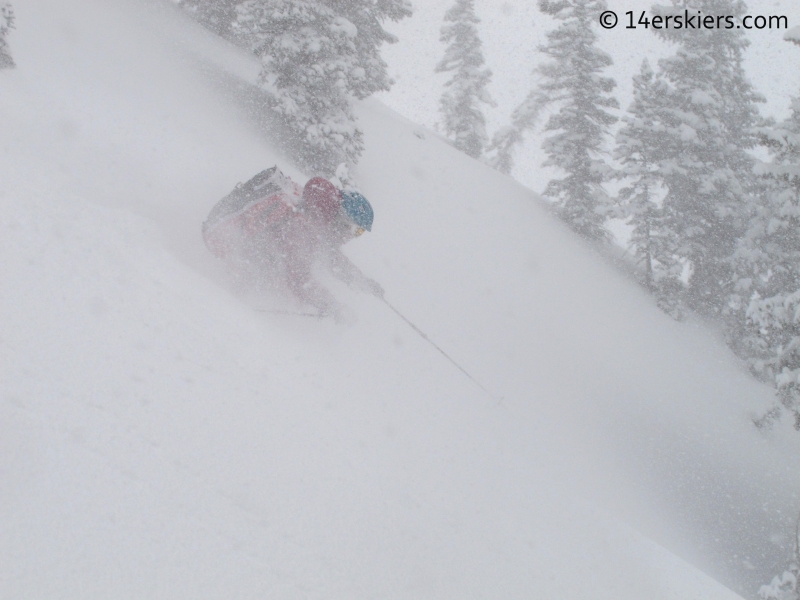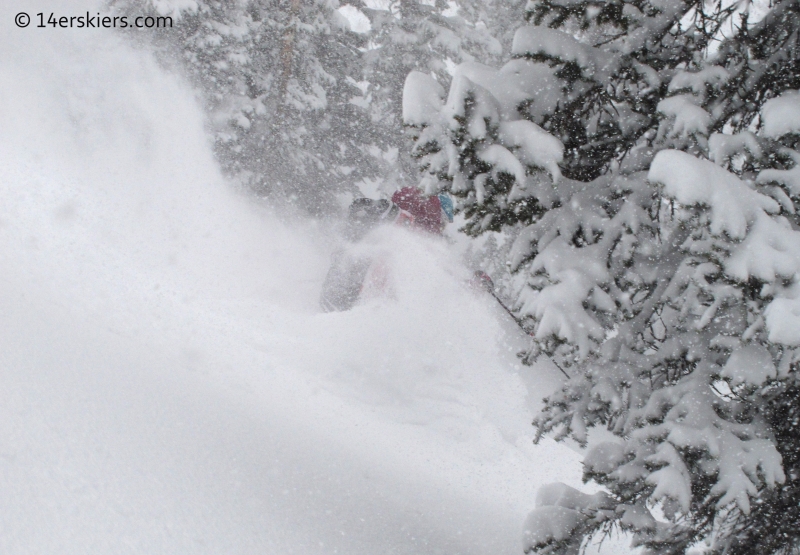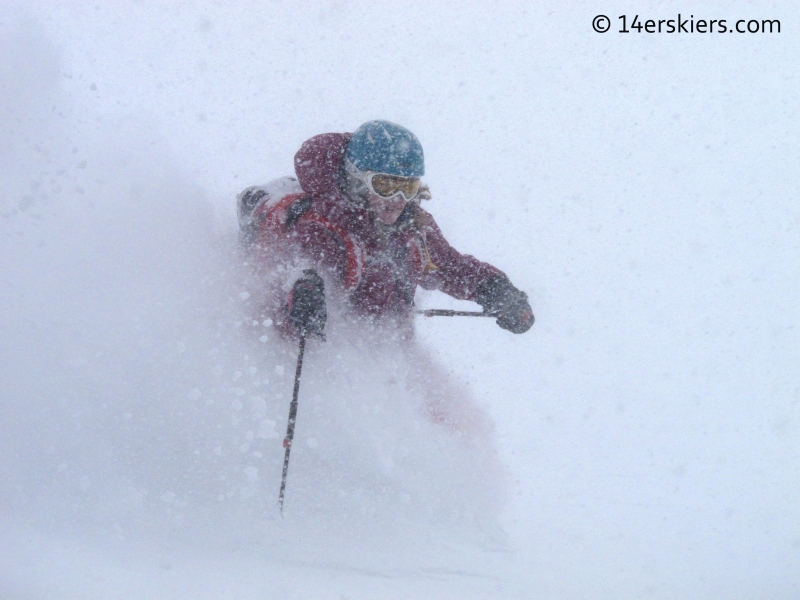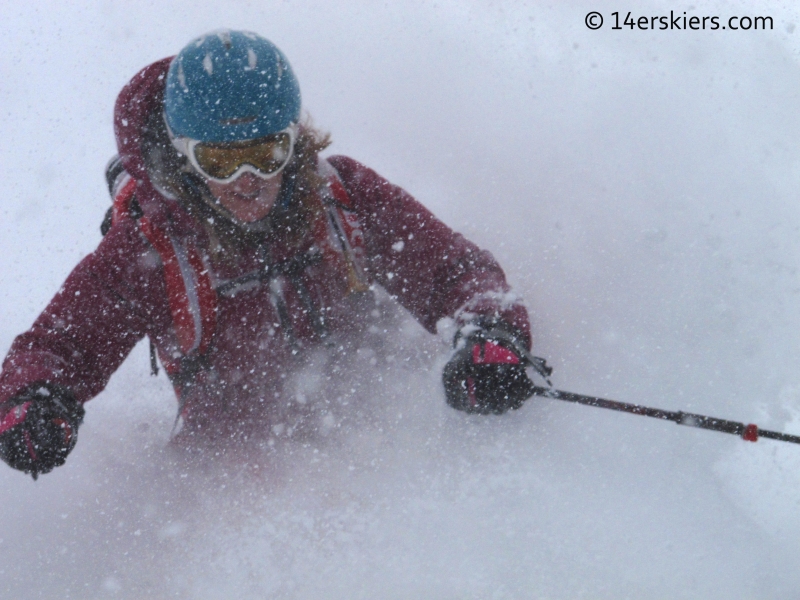 It was the kind of day where we found our tracks. well-covered with a fresh layer of snow as we skinned back up for the next lap.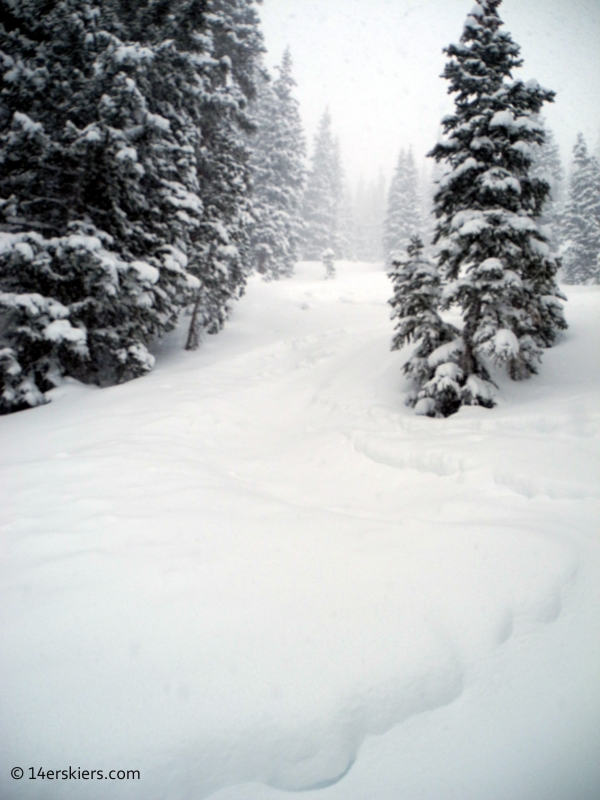 But the cold smoke came with a price. It was also the kind of day where constant movement was essential to keep the fingers and toes warm. It was the kind of day where we wore our shells and hoods on the skin track.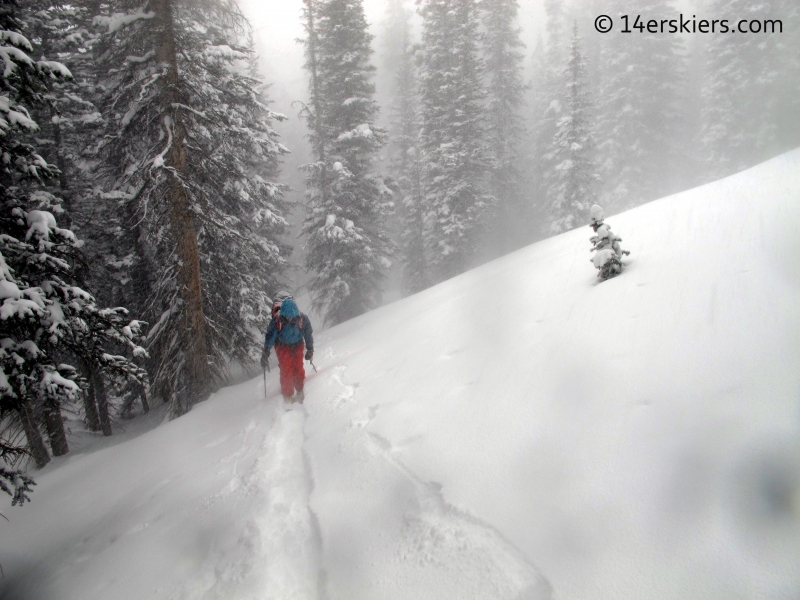 Frank.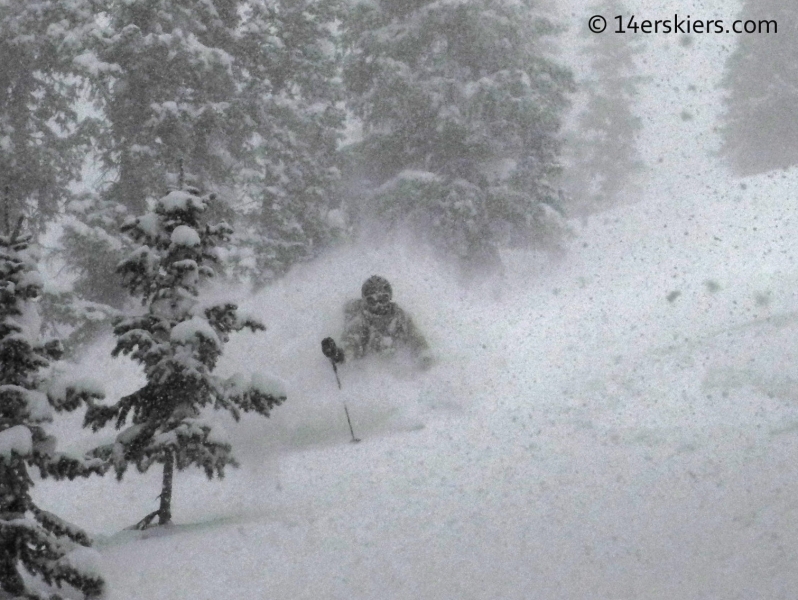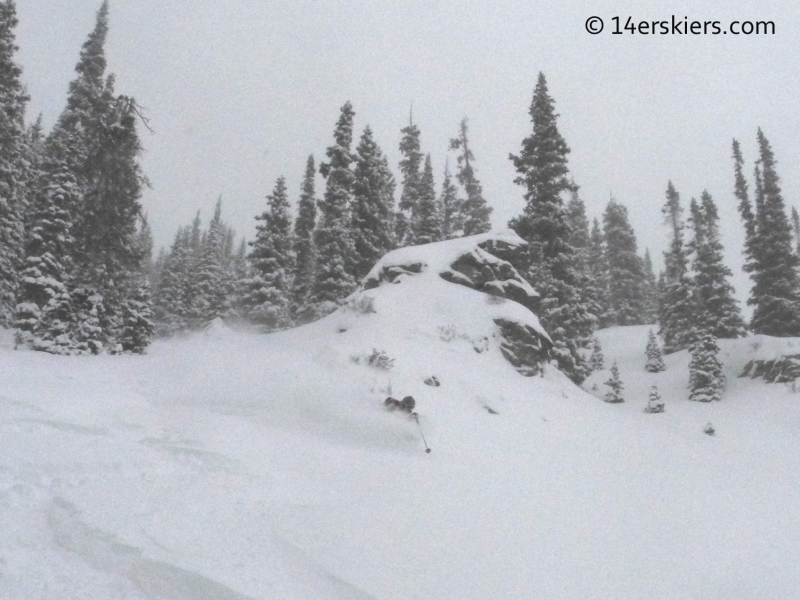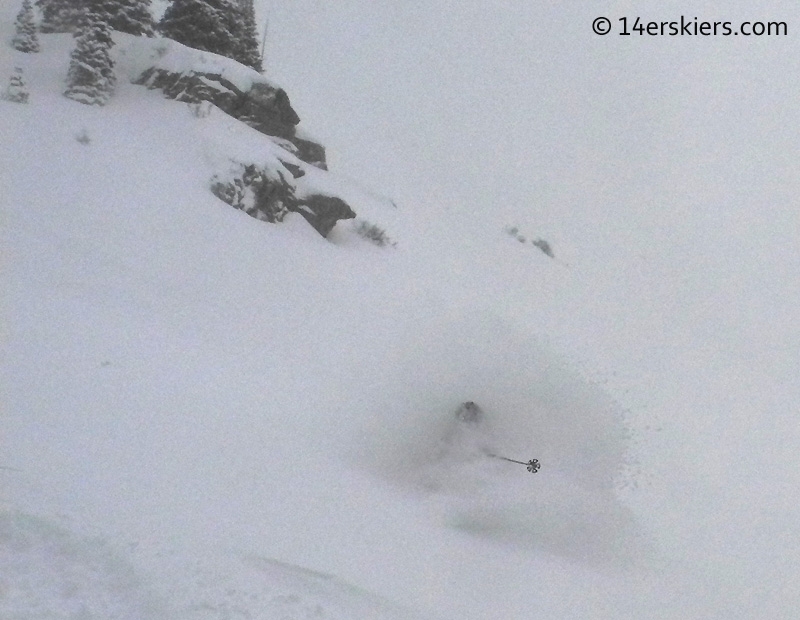 Me.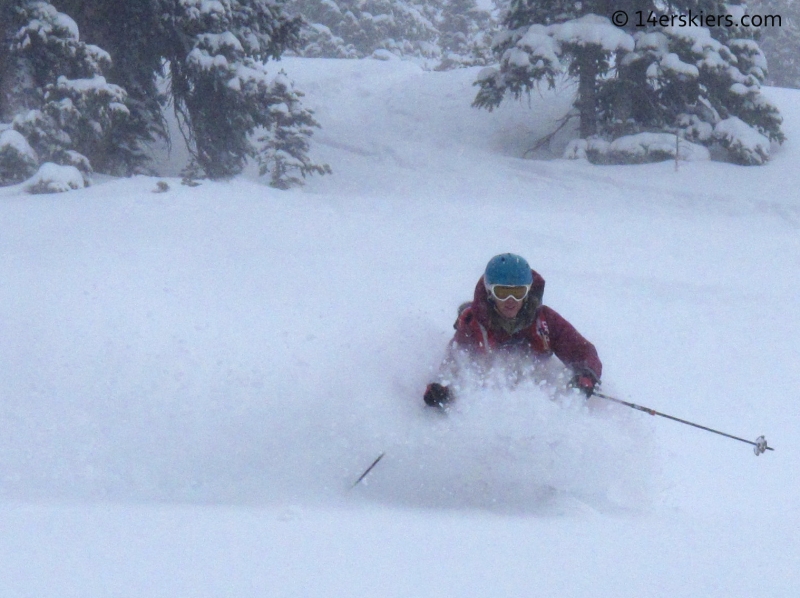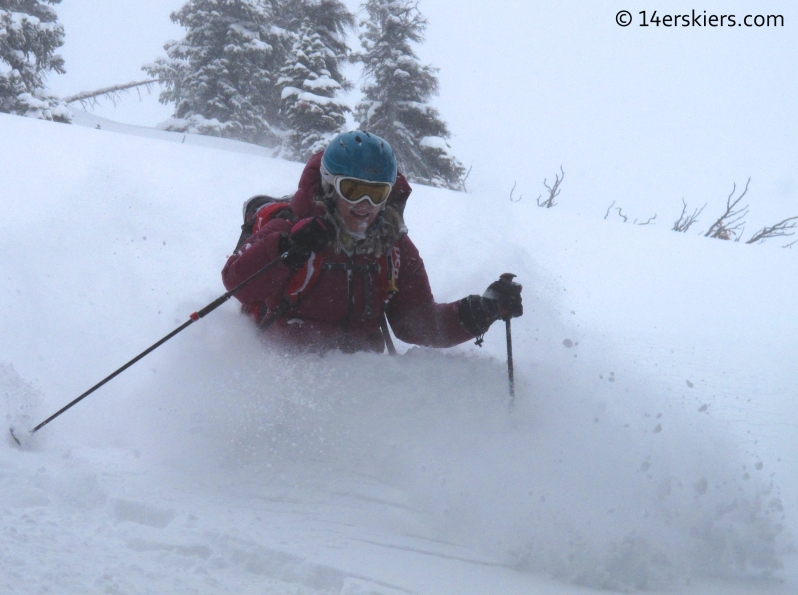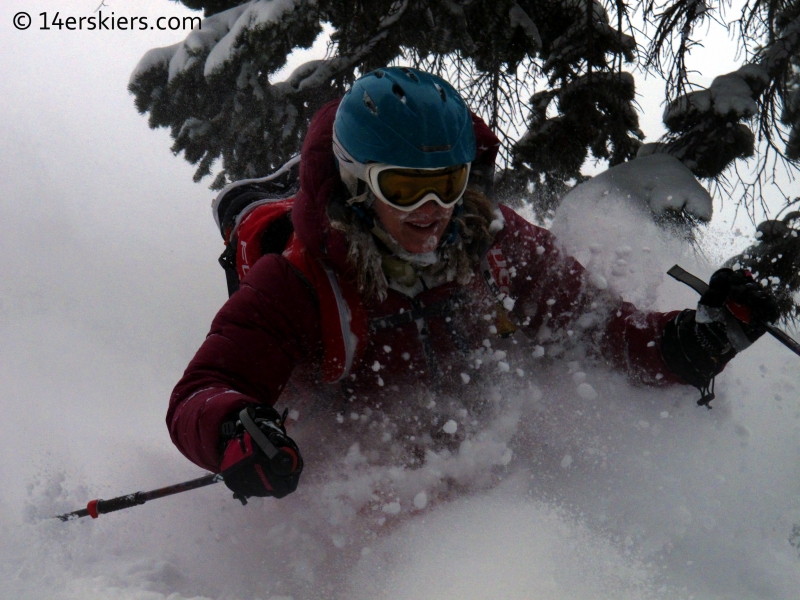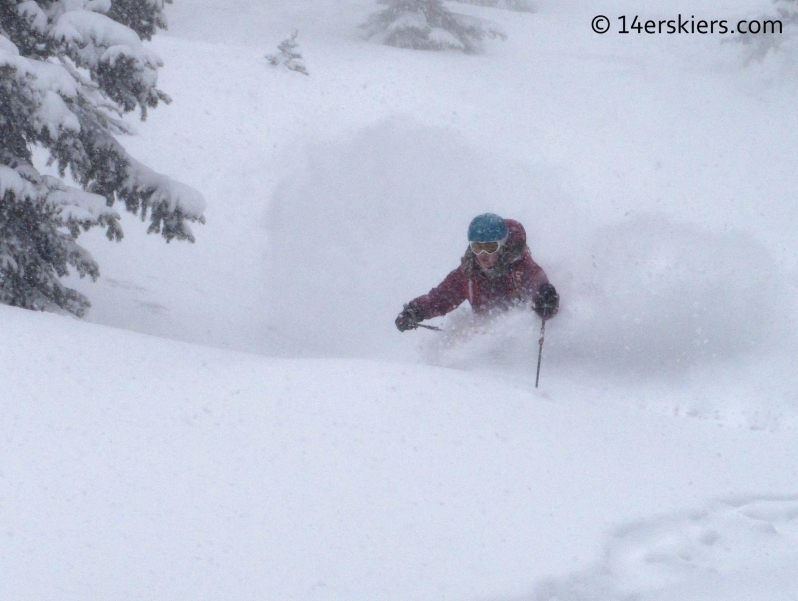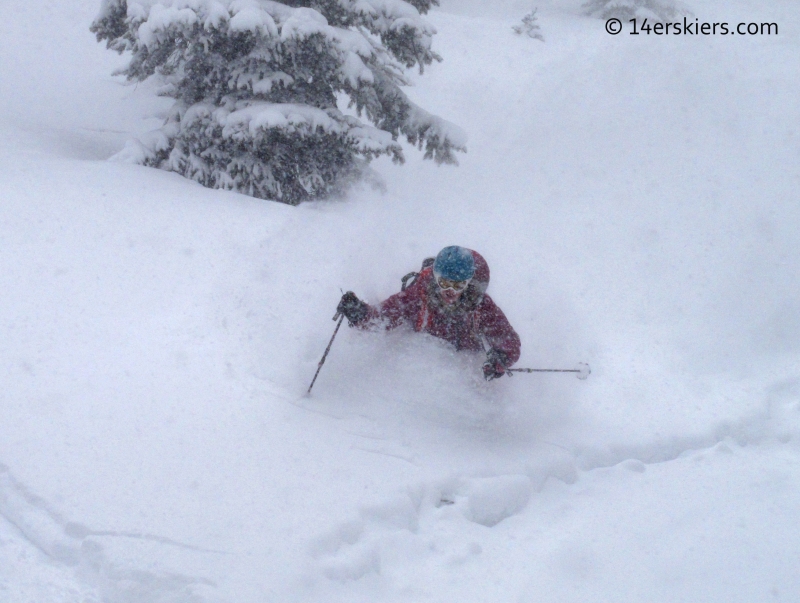 We'll take the polar vortex if it brings snow like this every time 🙂
Aside from skiing, biking, and all outdoorsy things,
Brittany Walker Konsella
also loves smiles and chocolate 🙂 Even though she excels at higher level math and chemistry, she still confuses left from right. Find out more about
Brittany
!
Latest posts by Brittany Walker Konsella (see all)