Ullr Rewards (14 April 2013)
(Last Updated On: April 17, 2013)
Ullr has been a bit scant with us this year in terms of snow. Though the Crested Butte ski area still skied amazingly well with only 160 inches of snow, we had a lackluster amount of powder days. But, as soon as the ski area shut down it's lifts, Ullr began rewarding us with a healthy dose of the white stuff. Many locals complain, saying they wish it would stop snowing so that they could ride their bikes. My thoughts – this is a ski town and Ullr is rewarding those who actually like to ski 🙂
Sunday we woke up to about 18 inches of fresh snow in the backcountry. So, Frank and I headed out to enjoy the powder with our friends Sydney and Janae. In this case, there's not much to say. We milked three great runs. The smiles on our pictures tell more than words can do 🙂
Janae.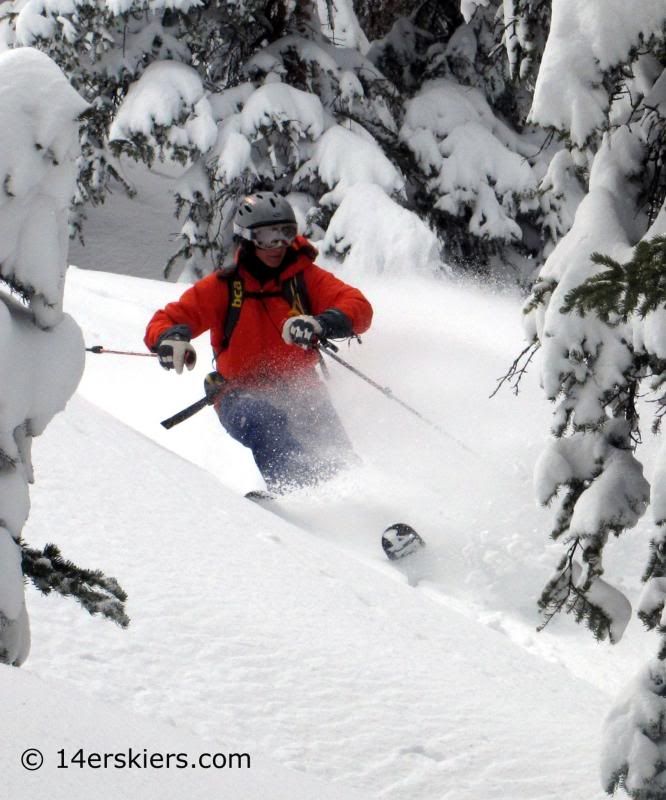 Sydney.

Frank.

Me.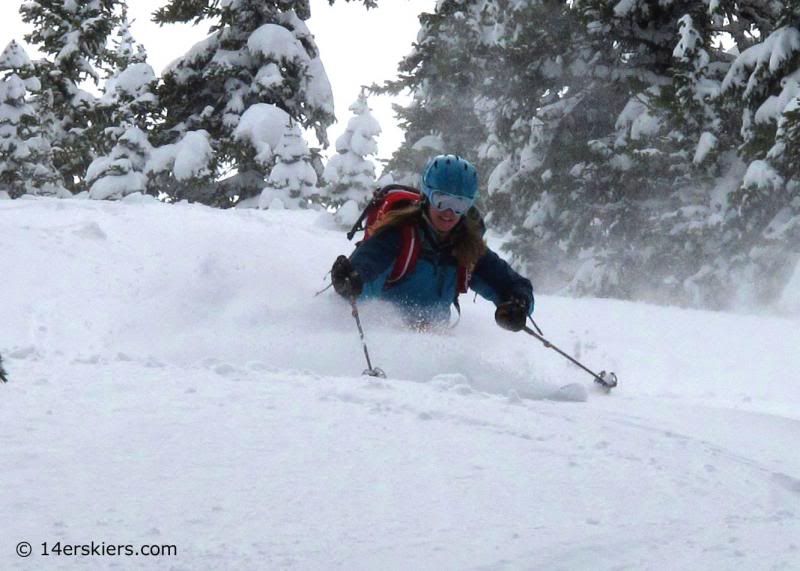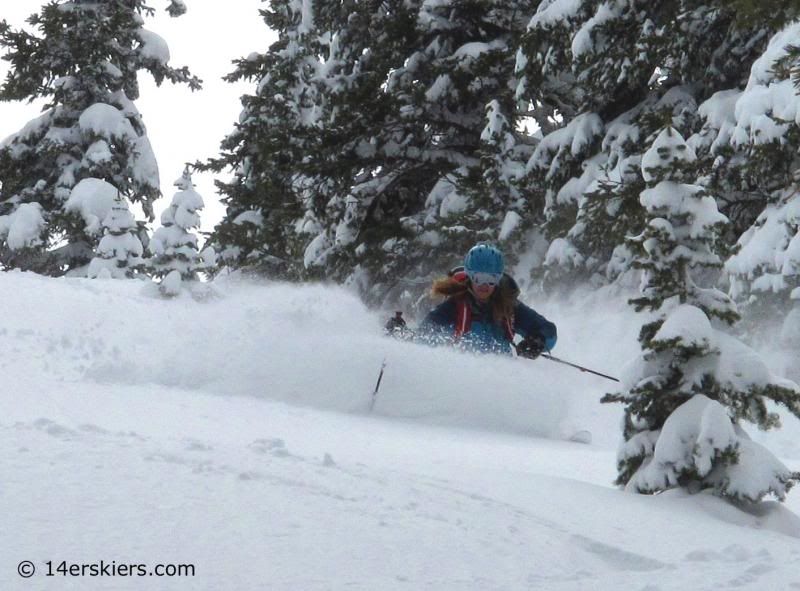 After we got face shots on skis, we sought out some powder carves on sleds. Frank.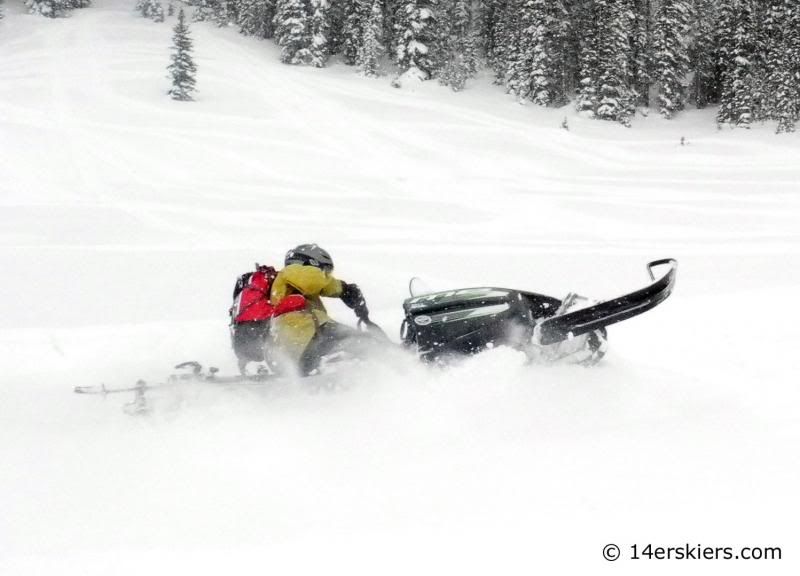 Frank in the White Room.

Thank you Ullr for the best backcountry powder turns of the year 🙂
The best time to buy your ski gear is now. And you may still have lots of time to use it 🙂

Aside from skiing, biking, and all outdoorsy things,
Brittany Walker Konsella
also loves smiles and chocolate 🙂 Even though she excels at higher level math and chemistry, she still confuses left from right. Find out more about
Brittany
!
Latest posts by Brittany Walker Konsella (see all)