Good time for Beacon Practice
(Last Updated On: November 17, 2012)
It was Saturday, and the first big snow finally hit Crested Butte. But, when we awoke, we didn't think that enough snow had fallen to actually go out and ski. Ski plans went on hold until the next day. Instead, we chose to make use of a ski-less snow day with some beacon practice.

We headed up Gothic road where snow was aplenty, and we parked at the campground to do our searches.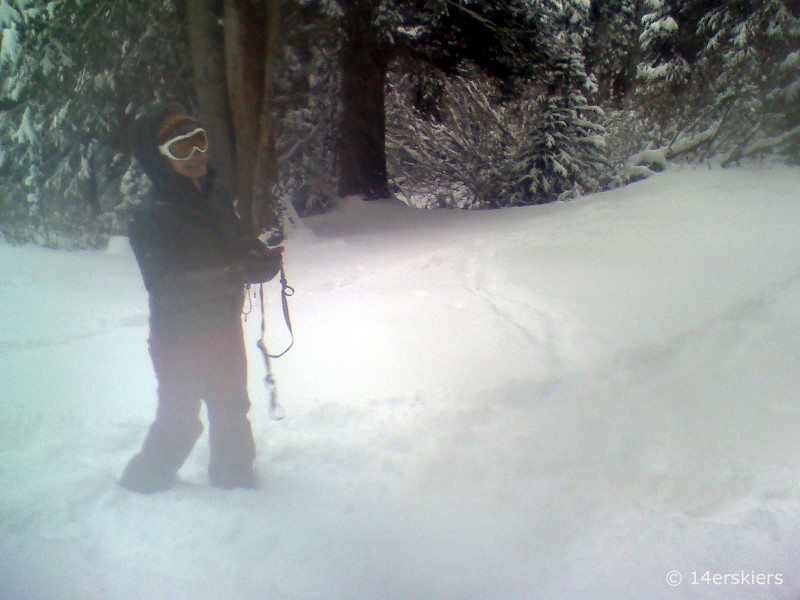 We did both single beacon searches and two-beacon searches, and remembered how our beacons respond to objects like trees- an important skill to have since not all avalanches happen in open terrain.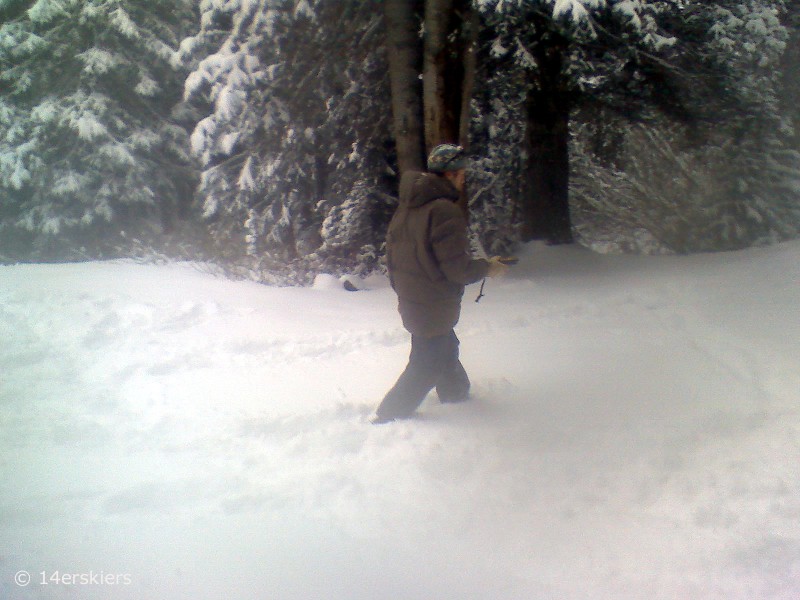 As the first snows fall, avalanche season is upon us. And it's our feeling at 14erskiers that no backcountry enthusiast can ever have enough beacon practice. A beacon is something that you never ever want to actually have to use, but when it is time to use it, you'd better be darned sure you know how. So, here's a reminder to check your beacon, make sure those batteries are fresh, and don't forget to practice 🙂
_____________________________________________________________________________________________
Need a new beacon? Here's a selection for you! While there are many great beacons on the market, our beacons of choice are the BCA Tracker, Mammut Barryvox, and Pieps DSP.

Aside from skiing, biking, and all outdoorsy things,
Brittany Walker Konsella
also loves smiles and chocolate 🙂 Even though she excels at higher level math and chemistry, she still confuses left from right. Find out more about
Brittany
!
Latest posts by Brittany Walker Konsella (see all)