Product Review: Anarchy McCoy Sunglasses
(Last Updated On: August 16, 2012)
I received a pair of Anarchy McCoy Sunglasses this spring and they quickly became one of the few items I make sure to grab every time I walk out the door.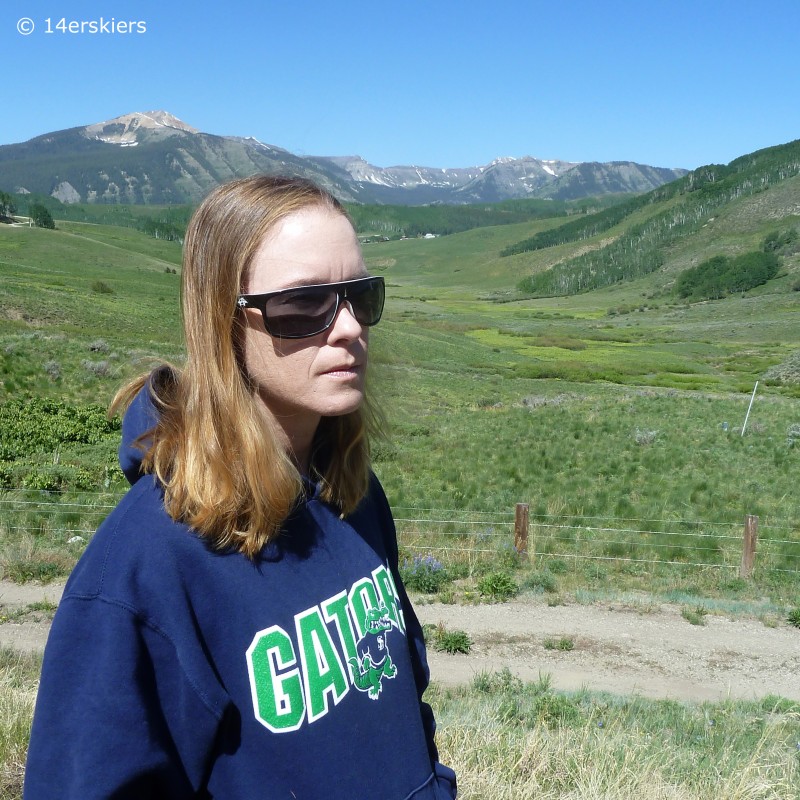 What do I like about my McCoys? Everything. I like the wrap-around design which blocks sun coming in from the sides. Though the glasses are slightly large on my small face, the 5 barrel metal stop hinges hold the glasses tight to my head. Due to the lightweight flexible Nylon frame material, I hardly even notice that I'm wearing them. The McCoys fit well and and function well all around, and look good too!
The lens is also top notch. The polarized lens reduces glare refracted, reflected and scattered light. Because of this, clarity is improved, helping me to see this wonderful world in crisp color. For driving, especially for long periods, these glasses are my favorite, as they really help reduce eyestrain. As expected all of Anarchy's lenses provide 100% UVA and UVB protection.
But do they pass the Brittany test? Those of you know know me know that I use and abuse my equipment. I might not always do this on purpose. But, it happens. I've dropped these glasses numerous times and they amazingly remain unscratched due to the scratch resistant coating build into the lens. I've had glasses fall apart at the hinges within weeks of use, but these did not. I've used them for driving, hiking, biking and skiing. And they work well for all. They haven't broken yet, or even come close, despite repeated use and abuse. I'd say they pass the Brittany test. They are the real McCoy!
A few other good things about these Anarchy McCoy sunglasses:
The lens is shatter resistant, so it provides good protection for your eyes.
They are named after Steve McQueen from the 1972 movie The Getaway
The glasses are built for long lasting durability
Currently this model has 5 different lens/frame combos to chose from
The cost won't bust your bank account, especially for the quality of product – $45, $65 polarized
So, if you're in the market for a new pair of sunglasses, I highly recommend checking out Anarchy. They have put together a great product that suits the needs of athletes in all arenas.
Aside from skiing, biking, and all outdoorsy things,
Brittany Walker Konsella
also loves smiles and chocolate 🙂 Even though she excels at higher level math and chemistry, she still confuses left from right. Find out more about
Brittany
!
Latest posts by Brittany Walker Konsella (see all)