Early-Season Deep (13 Nov 2011)
(Last Updated On: November 19, 2011)
Weekend winter storm warnings spanned all of Colorado this weekend. Though windy, there were good turns to be had below treeline. With Frank out-of-town, I headed out into the Crested Butte backcountry with friends Susan, Alex and Mike. Though having to deal with early-season snowmobiling treachery, we were rewarded with nearly 2-feet of fresh powder since the previous day. Here's a few pics from our 3-lap day.
Susan- Killing on her second day out after breaking her femur while skiing last year.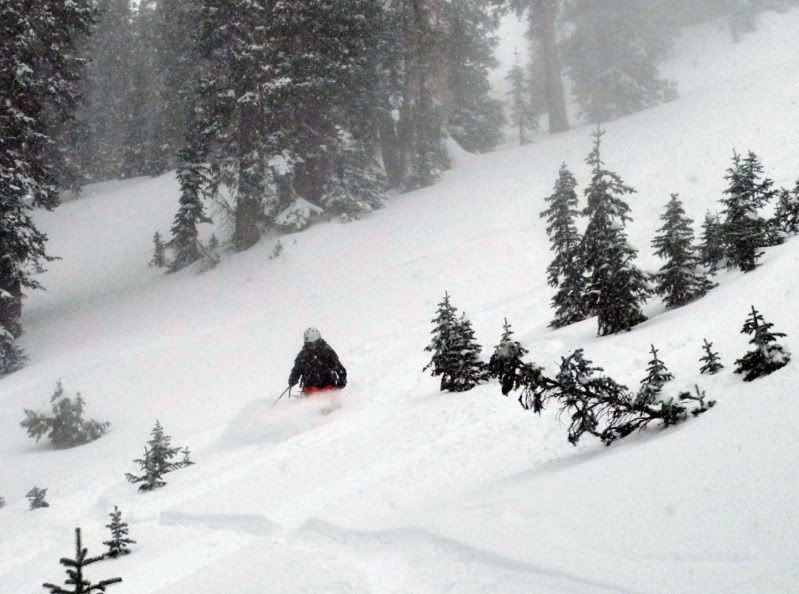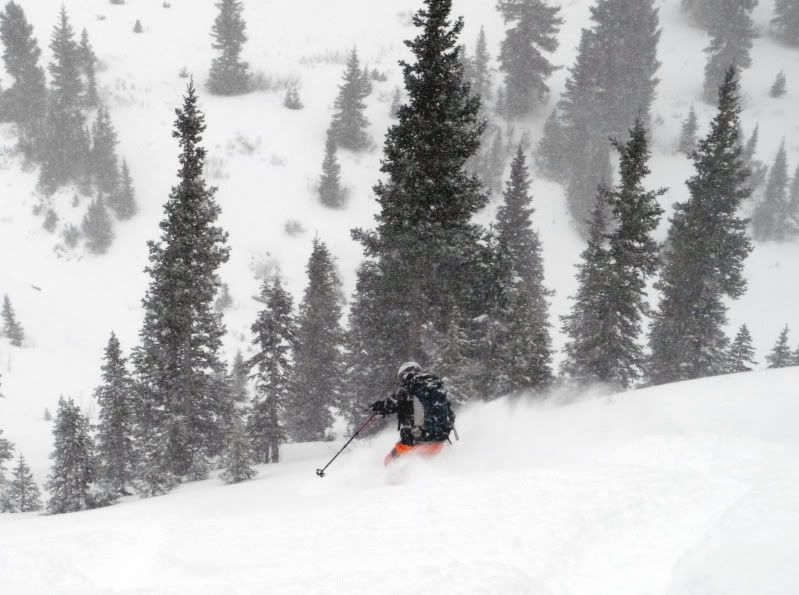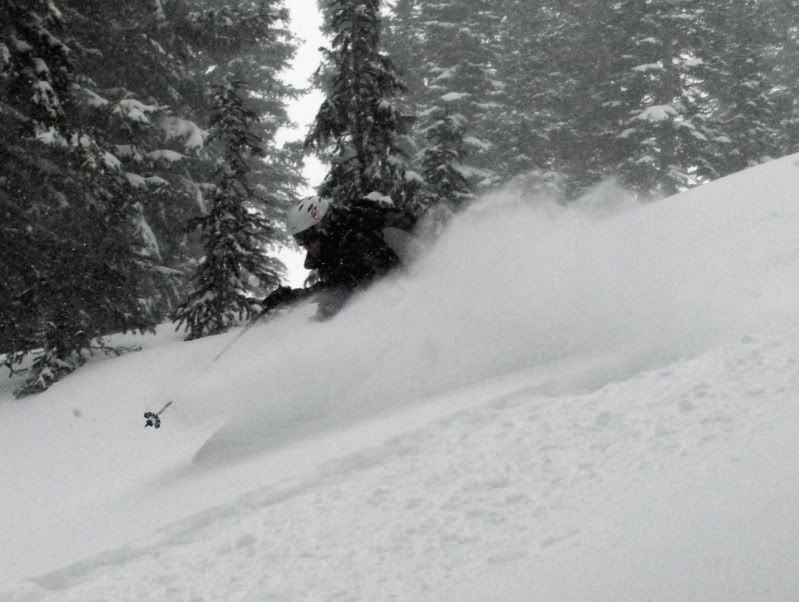 Mike, milking the snow with the tele-turn.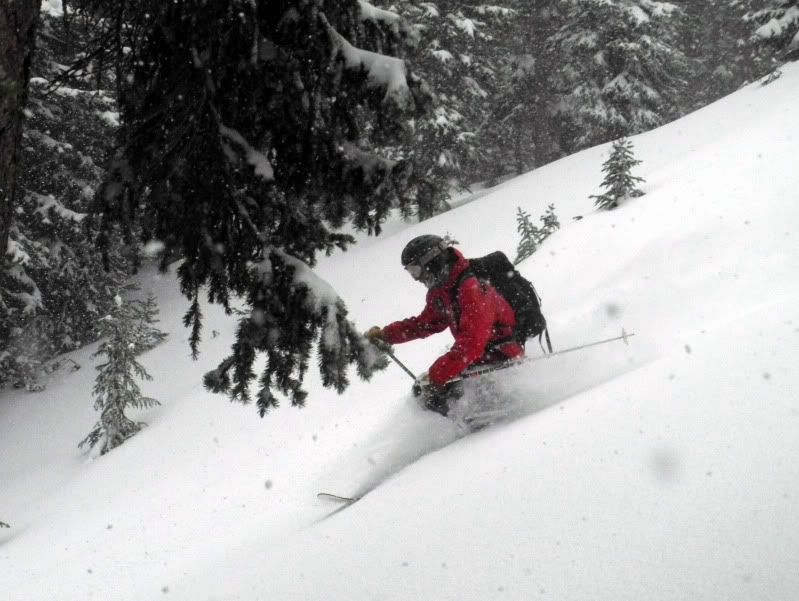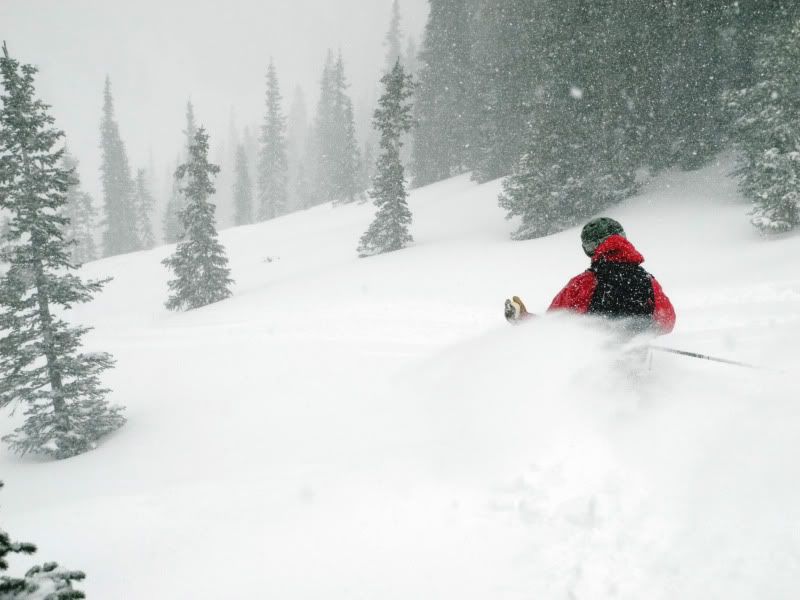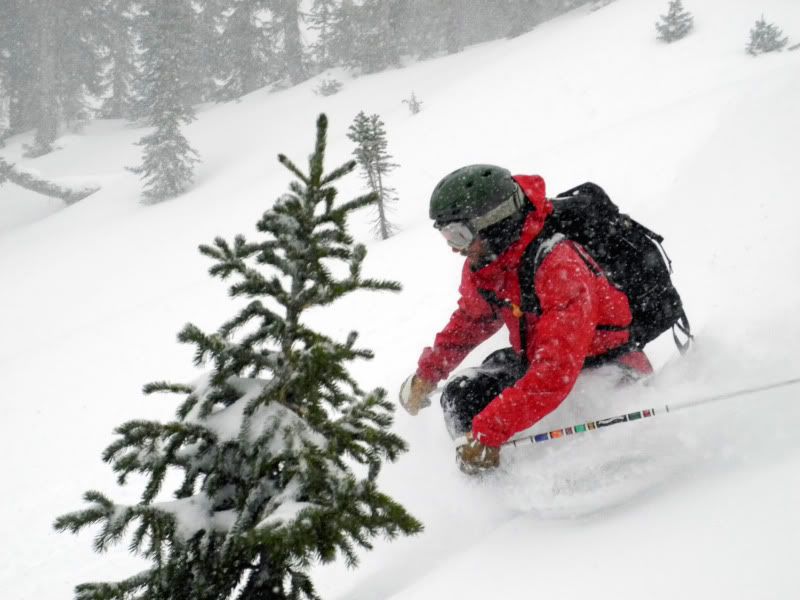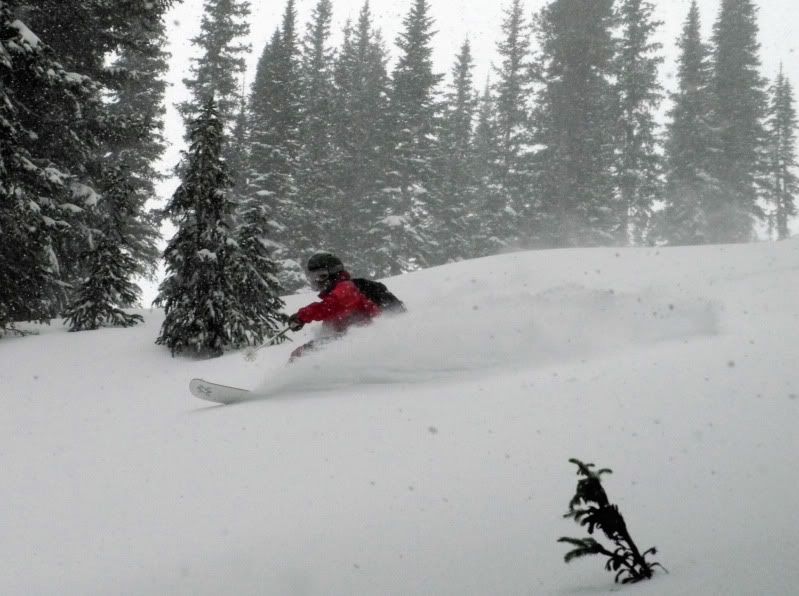 Alex, sporting her steeze and smile.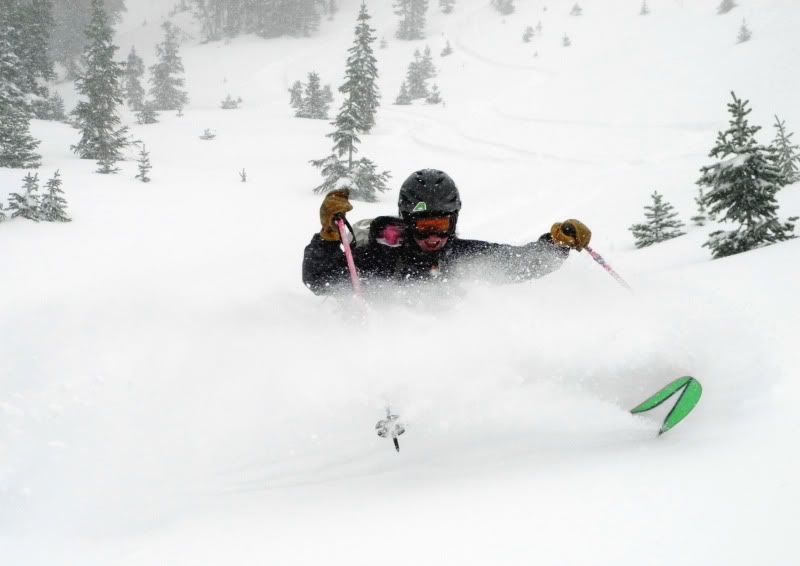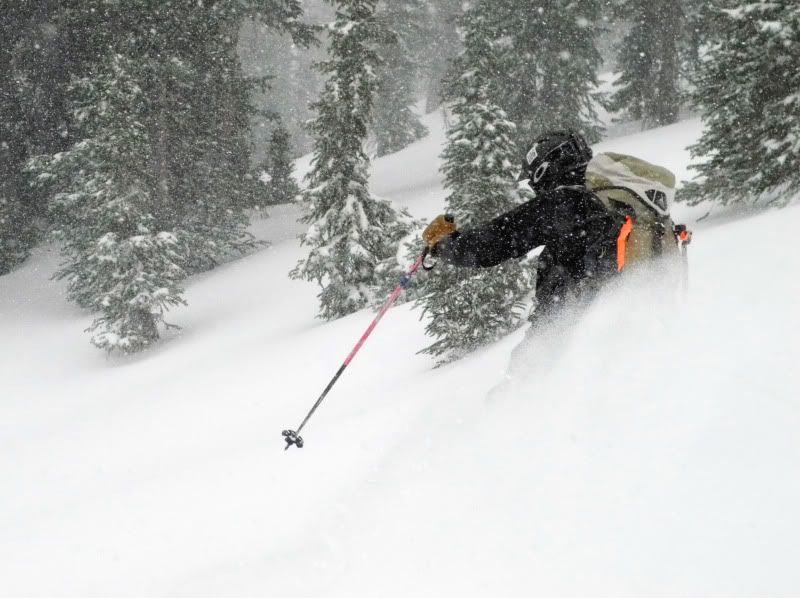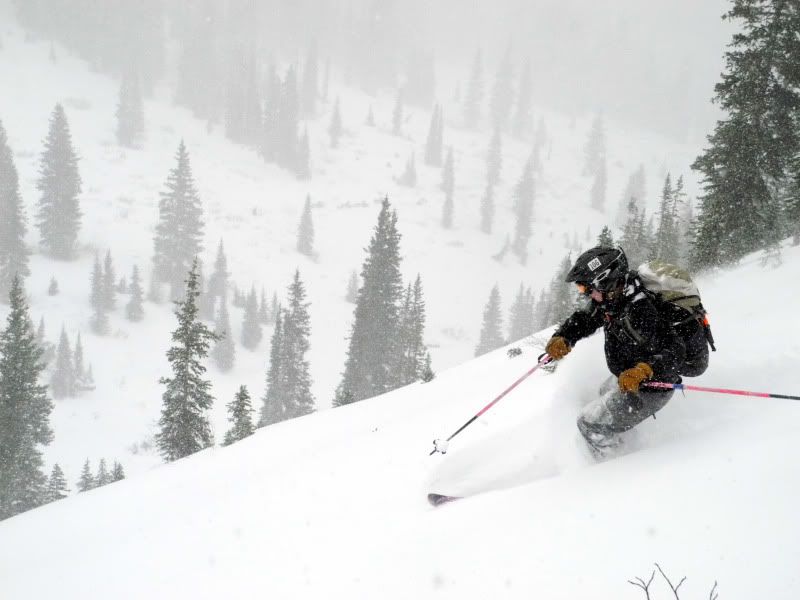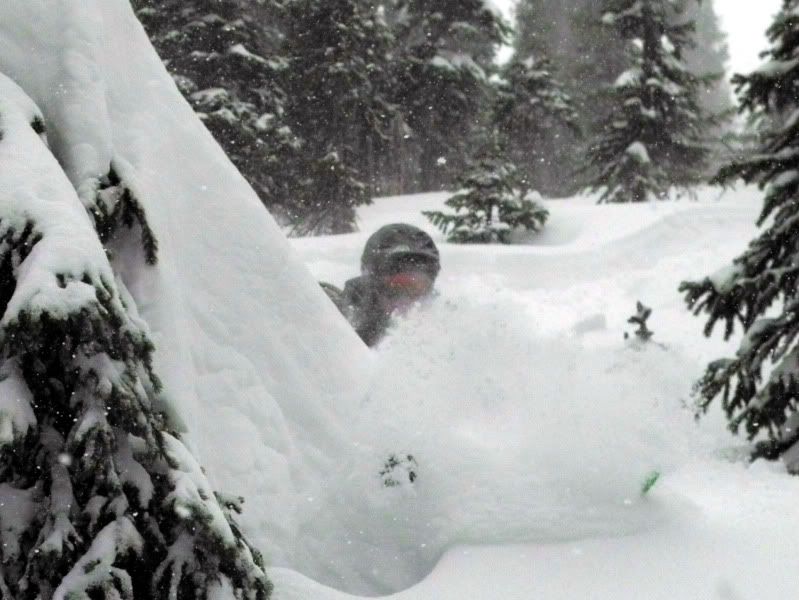 Conditions are shaping up and coverage is significantly improving. Still, this storm came in with a windy vengeance, leaving touchy wind-slabs at and above treeline. Currently, you'll find the best and safest conditions below treeline. Be careful, as the snowpack still has the early-season unpredictability, and have fun 🙂
Thanks for a great deep early-season day out in the backcountry, ladies and gent!
Aside from skiing, biking, and all outdoorsy things,
Brittany Walker Konsella
also loves smiles and chocolate 🙂 Even though she excels at higher level math and chemistry, she still confuses left from right. Find out more about
Brittany
!
Latest posts by Brittany Walker Konsella (see all)