A Few More Miscellaneous USA Pro Cycling Pics & Clips
(Last Updated On: August 27, 2011)
As Frank wrote in his blog entry, yesterday's USA Pro Cycling Challenge was one of the most exciting events to happen to Crested Butte. We were psyched that the Buttians put forth a good showing. The stoke level was off the meter, and a good vibe flowed through the crowd as we watched. I was proud of Crested Butte and honored to be present for this fantastic day and stellar race.
The race continued today with riders traveling over two 12,000-ft passes- a first in professional cycling. But even though the race has moved on, we still have a few remaining pics and clips to share from yesterday's race finish here in Crested Butte.
This USA Pro Cycling Challenge has been the buzz for a couple of years now. Originally referred to as the Quiznos Challenge, it was finally realized about a year ago that this race was really actually happening. With news that high-caliber racers like Cadel Evans, Frank & Andy Schleck, Levi Leipheimer, and George Hincapie were coming – choosing this race over Spain's much more prestigious Vuelta which is happening at the same time – locals knew we had to put on a good show. Lots of work went into this event, a small part of it being putting up bikes like these all around the Gunnison Valley.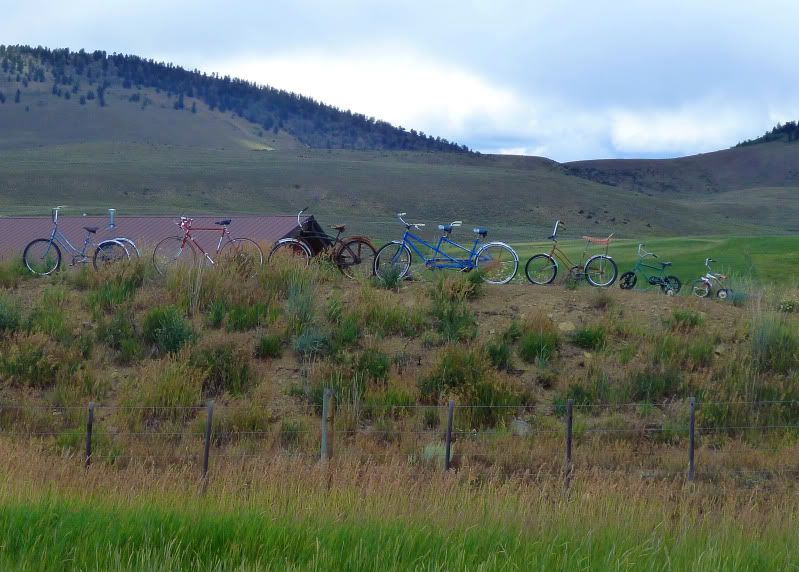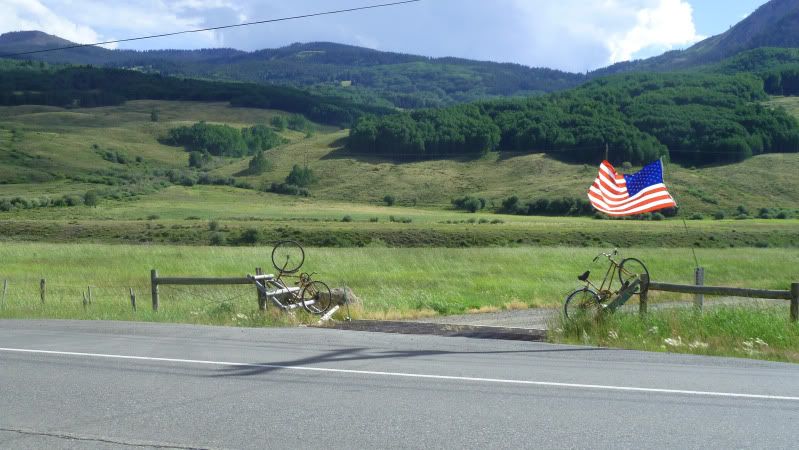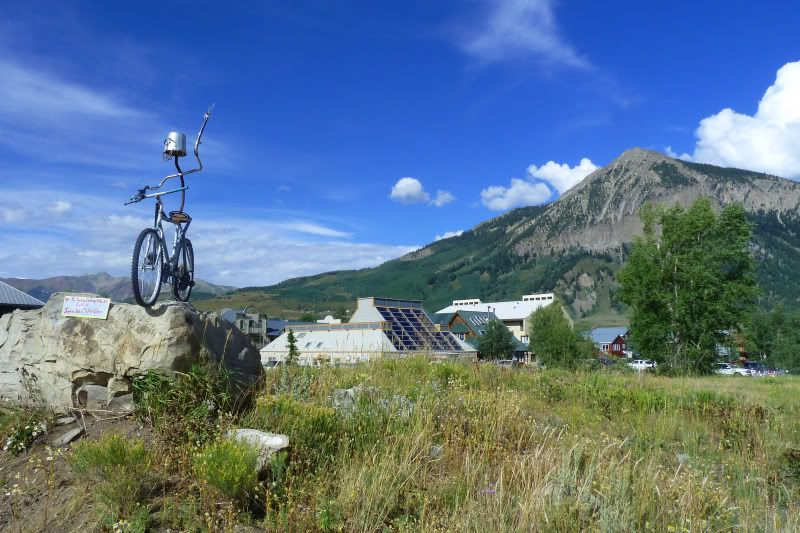 We also decorated the roads.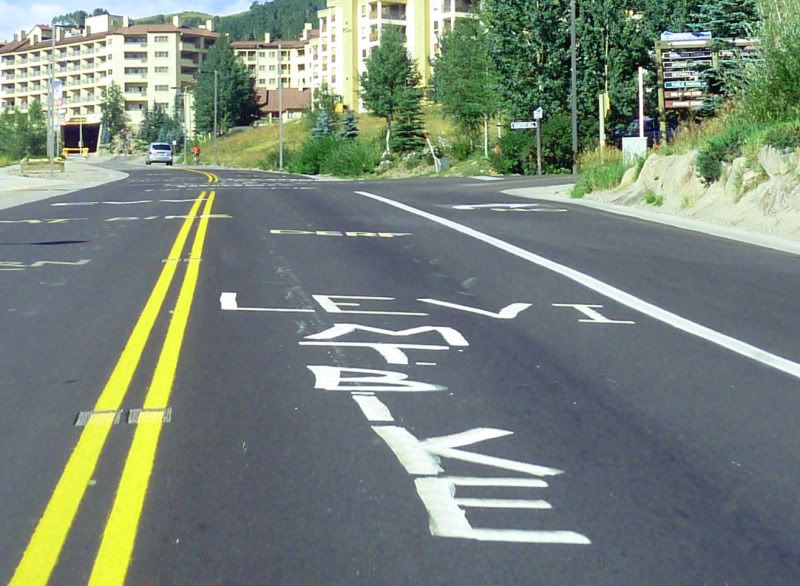 All the famed racers were mentioned, including Hincapie, Tejay, and Tommy Danielson.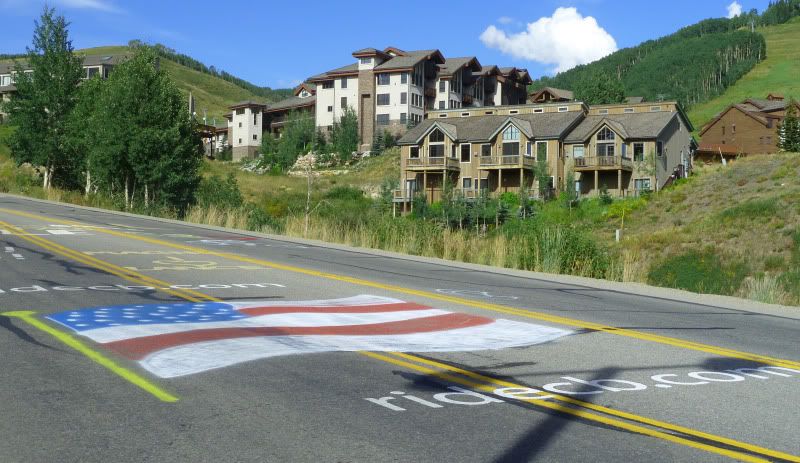 Banners were everywhere.

On Monday afternoon, I drove the road from Gunnison to Crested Butte, enjoying the scenery, wondering if the cyclists the next day would even notice the paradise we live in and enjoy every day.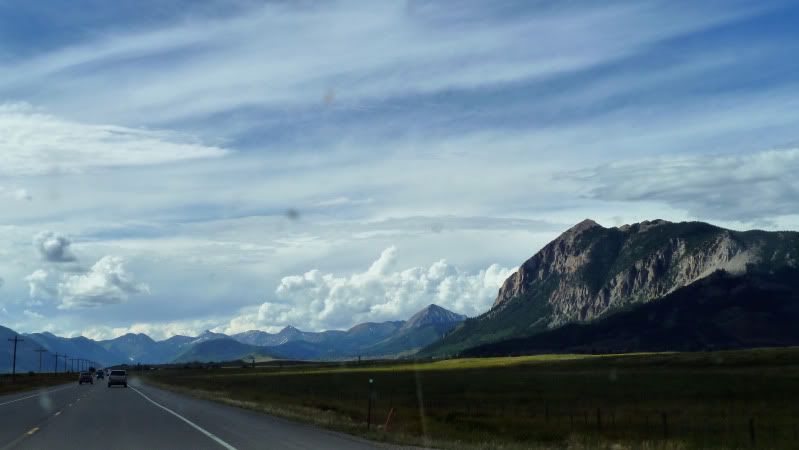 They showed nearly the same scene the next day on TV, but I doubt the cyclists were paying attention to anything but the wheel in front of them.

Watching the peloton make their way through the streets of Crested butte was superb, even if we only saw it on TV.


(If you are having trouble viewing this video, right click and save it to your computer.)
But then watching them finish was even better.

Breaking sports news video. MLB, NFL, NBA, NHL highlights and more.
I woke up Monday morning to the sounds of beeping and humming of trucks across the street and in our own parking lot. Then, as quickly as they came, they left. But they left the memories of a good vibe, good time, and great race. Our own taste of the Tour de France on our hometown soil. I hope it happens again, every year.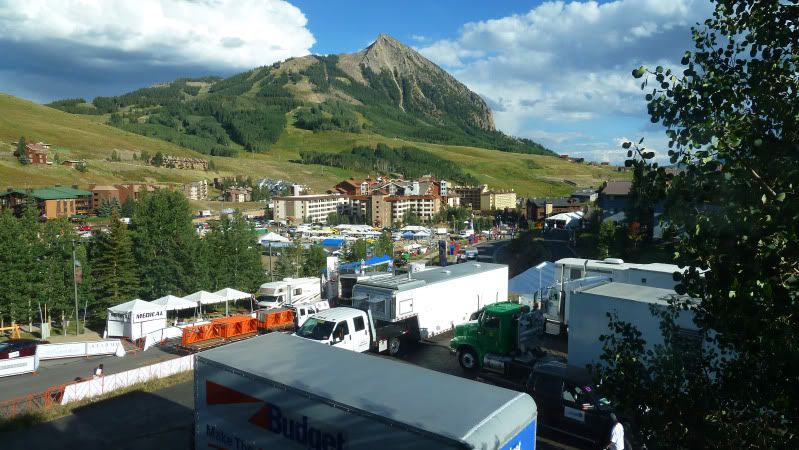 Aside from skiing, biking, and all outdoorsy things,
Brittany Walker Konsella
also loves smiles and chocolate 🙂 Even though she excels at higher level math and chemistry, she still confuses left from right. Find out more about
Brittany
!
Latest posts by Brittany Walker Konsella (see all)