TR: St Pierre on Bikes (20 Aug 2010)
(Last Updated On: September 19, 2010)
St Pierre is a beautiful island. But, it's also a small island with only a few roads. These roads can easily be experienced on a bike.
The local tourist center directed us to a B&B that also rented bikes. They weren't the most desirable bikes and they certainly had their issues. Still, they were bikes. And off we went to experience St. Pierre.
Fully living up to gaper-status.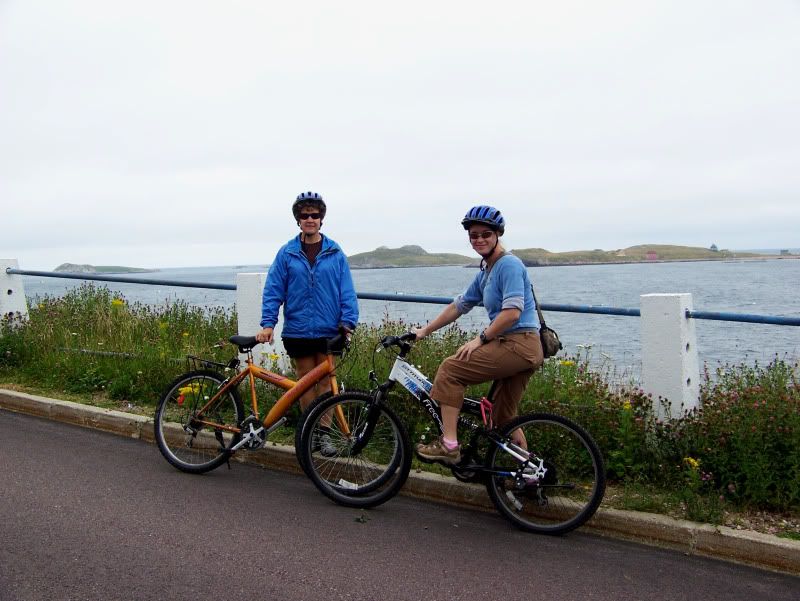 View of St. Pierre as we headed north out of town.

Exploring a side road to the north, we stumbled upon a system of hiking trails.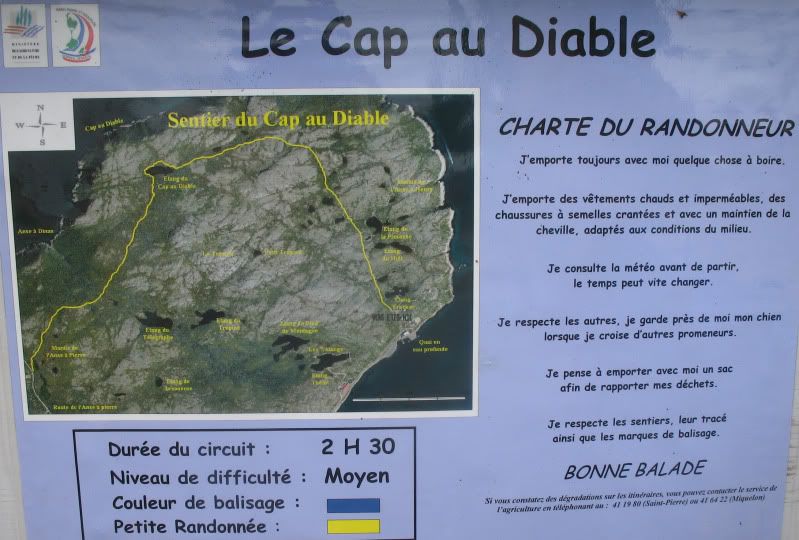 Some trails were well traveled, others were not. We went for a short hike.

View of St. Pierre.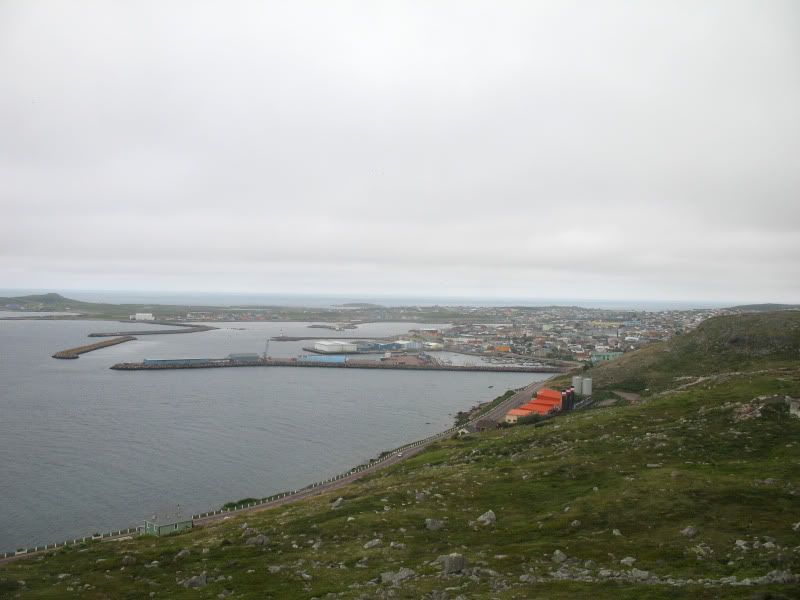 The higher elevation areas of St. Pierre are dotted with lakes.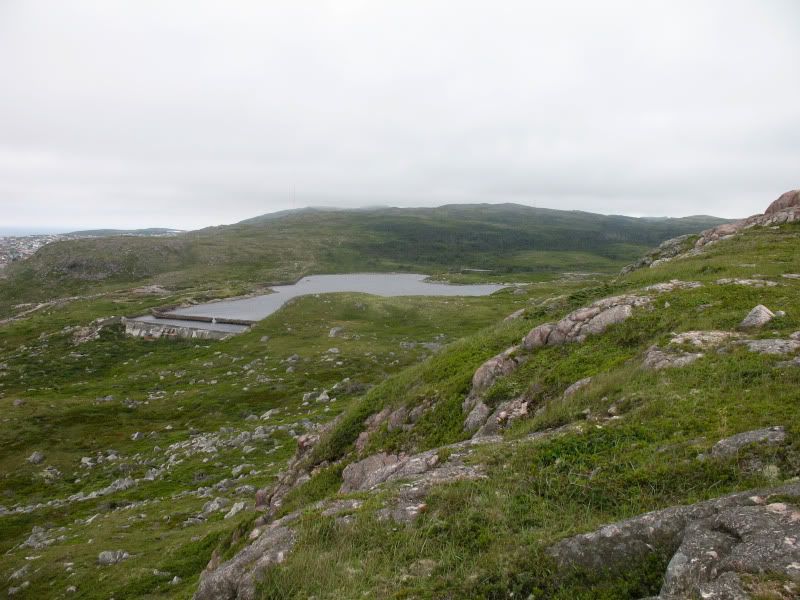 Me with St. Pierre in the background.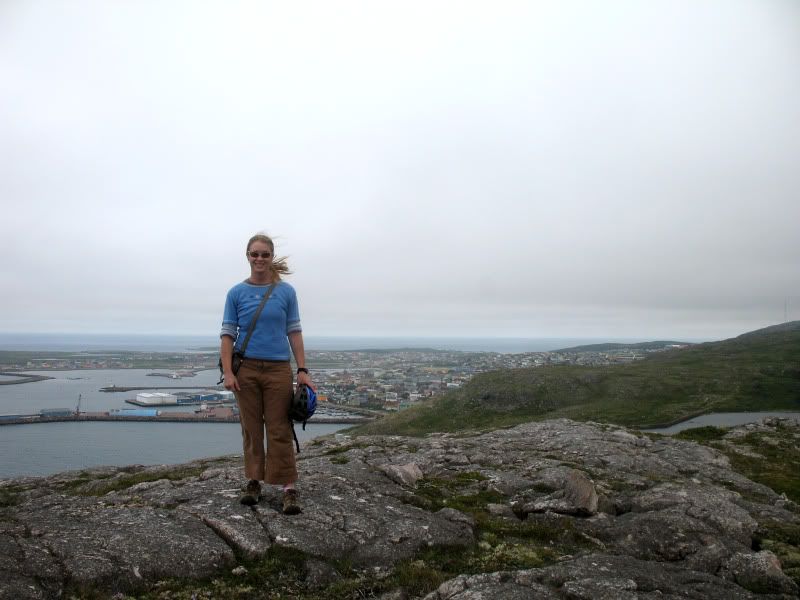 The road to the north quickly dead-ended, so we headed back through the town of St. Pierre.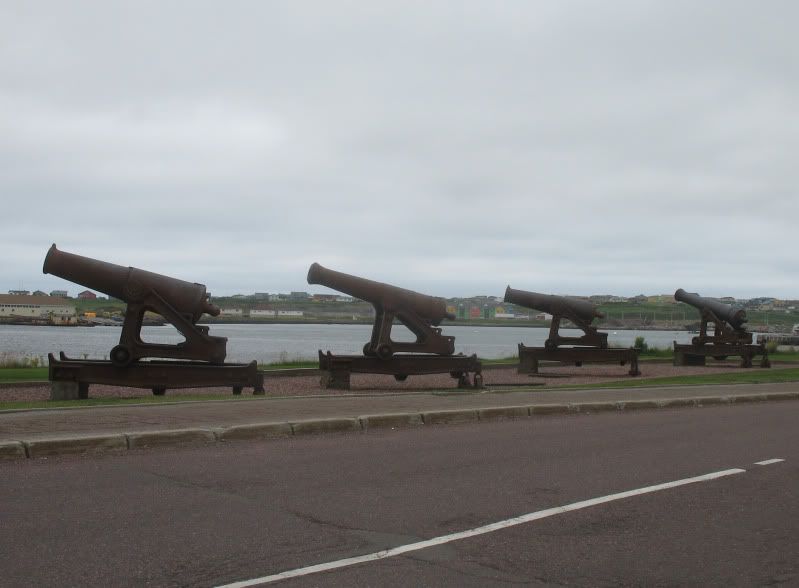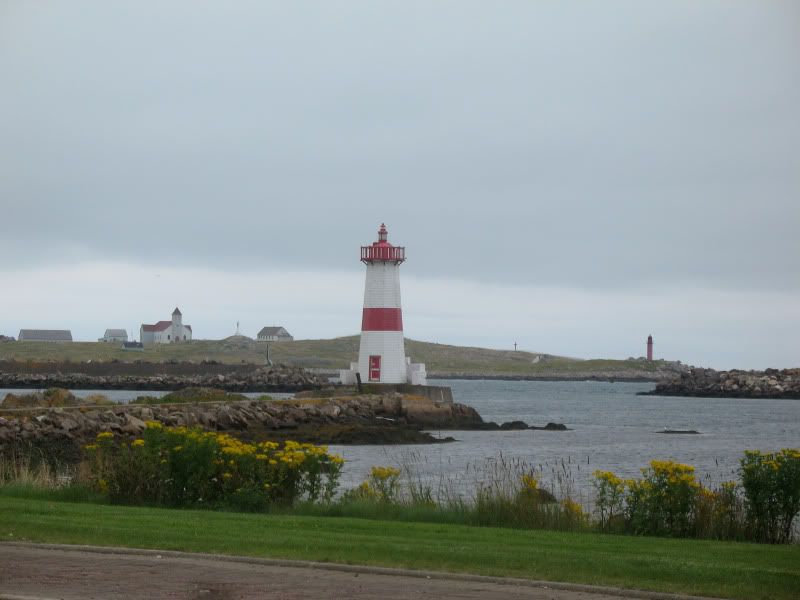 We then followed a road heading southwest. From the viewpoint at Cap aux Basques.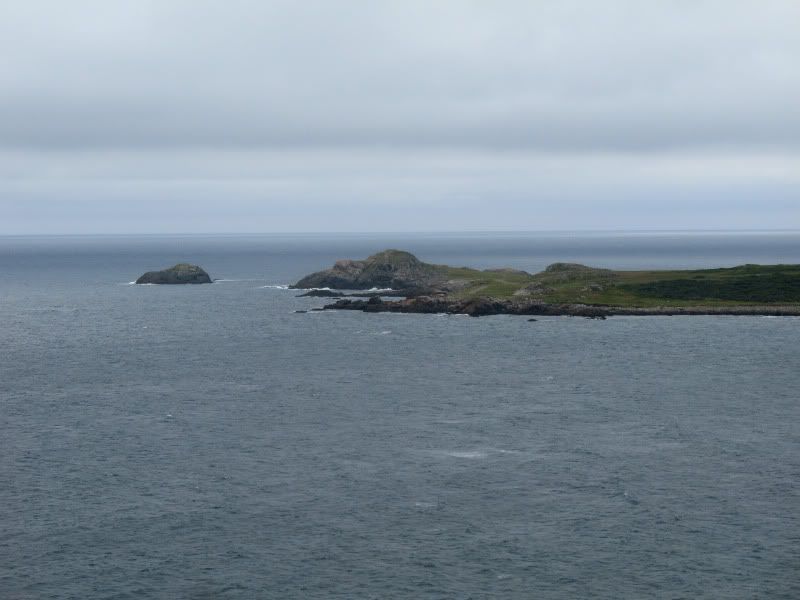 This road too eventually ended at a point on the island.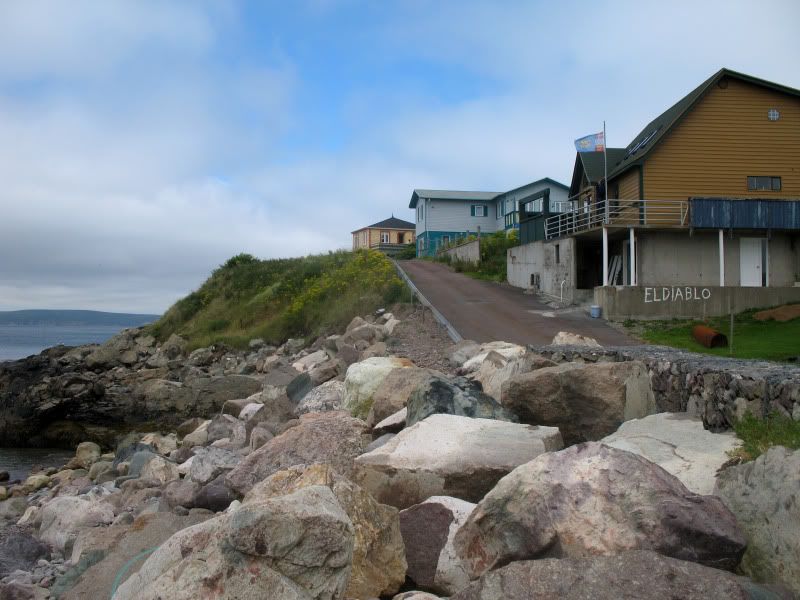 But we couldn't help exploring the point further for some great views.

The island of Miquelon-Langlade is in the distance.

We then headed back to the town of St. Pierre, just in time to see a wonderful sailboat coming into the harbor.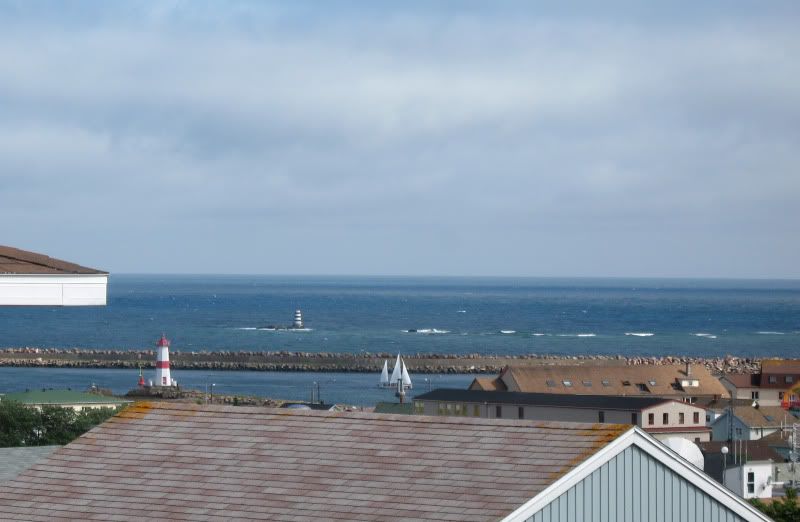 We were sad to say goodbye to St. Pierre the following day. The French food and the French way of life are easily missed. But, it was time to head back to Newfoundland!
The map below shows our general biking route. The pink line marks our first ride north out of town. We then turned around, following our original route back into town. From there, we headed south west out of the town of St. Pierre, following the more southern route marked in yellow. We followed this to the end, and then followed the same road back until it split, at which point we took the more northern route.


Links to other Newfoundland and St. Pierre blog posts
Grand Bank
St. Pierre on Bikes
St. Pierre
Ferry to St. Pierre
Postcards from Newfoundland
Fortune
Cape Spear
Signal Hill
St. John's
Aside from skiing, biking, and all outdoorsy things,
Brittany Walker Konsella
also loves smiles and chocolate 🙂 Even though she excels at higher level math and chemistry, she still confuses left from right. Find out more about
Brittany
!
Latest posts by Brittany Walker Konsella (see all)