TR: Newfoundland- St. John's (17 Aug 2010)
(Last Updated On: September 19, 2010)
It's impossible to think of Newfoundland and Labrador without thinking of the breed of dogs that bear their name. But, many Americans are unaware of the history of the area. For example, did you know that Newfoundland is not a separate province from Labrador? Sure, Newfoundland is an island and Labrador is on the mainland, but the two come together. In fact, in 1949, Newfoundland and Labrador (that's the name of the province) became the 10th province to enter the Canadian Confederation, which had existed since 1867. Prior to that, it was ruled by the United Kingdom. The current population of this province is 510,900- about 1/10th the size of Colorado's population in a land that is about one and a half times the size.
I arrived late last night, with my parents, in the capitol of St. John's. One of the fastest growing cities in Canada, St. John's still only hosts a population of 187,000. St. John's is often referred to as "North America's Oldest City" since it had year-round settlement as early as 1620. But, this is somewhat misleading. If you know you're history you'll know that Santa Fe bacame New Mexico's capital back in 1610. But, St. John's is the oldest British settlement to hold city-status since it's establishment. Either way, it's old. And you can feel the history as you wander through the streets.
We had the opportunity to wander through the streets of St. John's today and here's what we saw.
A view of the harbor from our hotel, the Battery. St. John's obviously has a rich history of fishing and trade.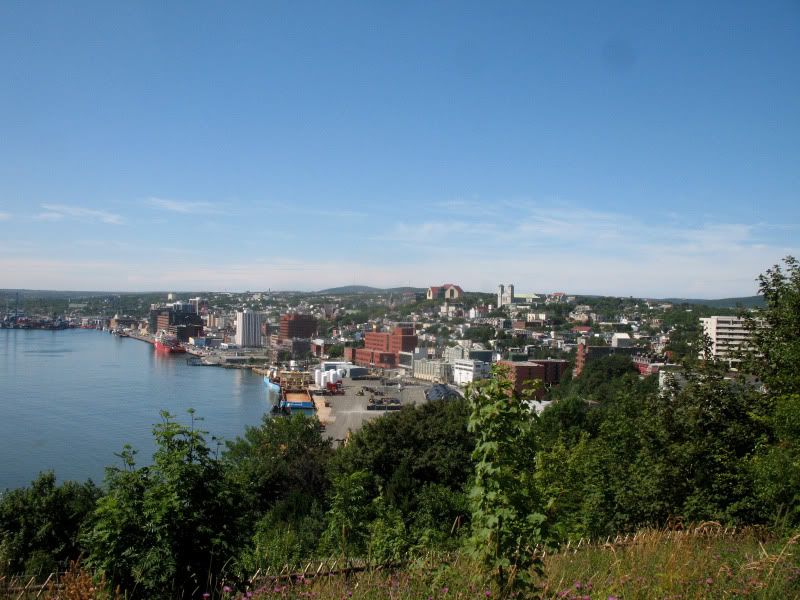 The streets are as rich with color as they are with history.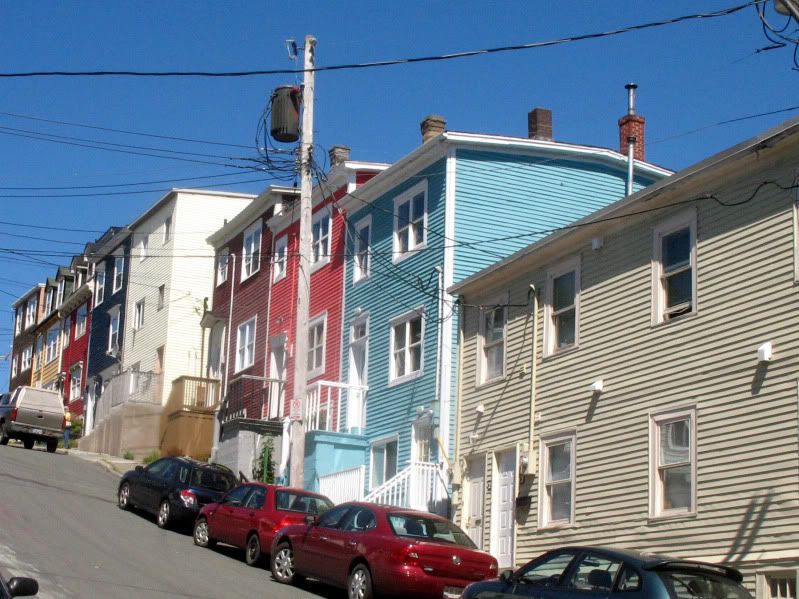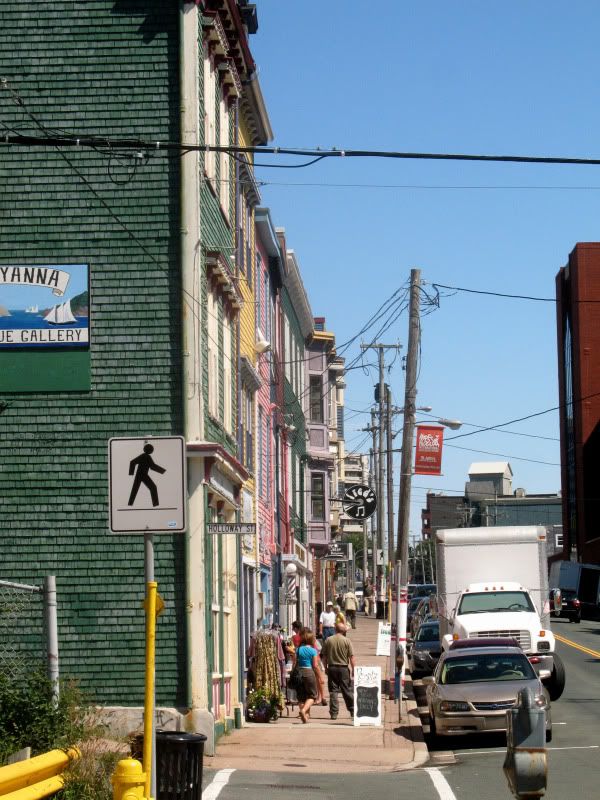 The Supreme Court building of Newfoundland and Labrador.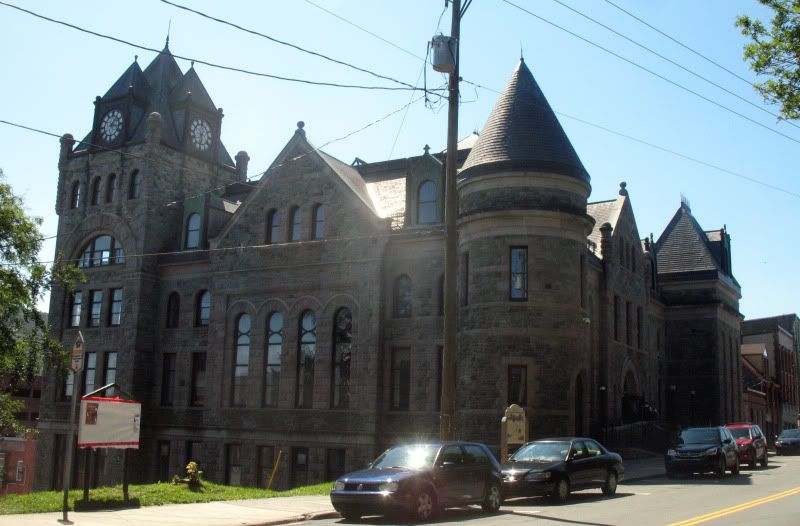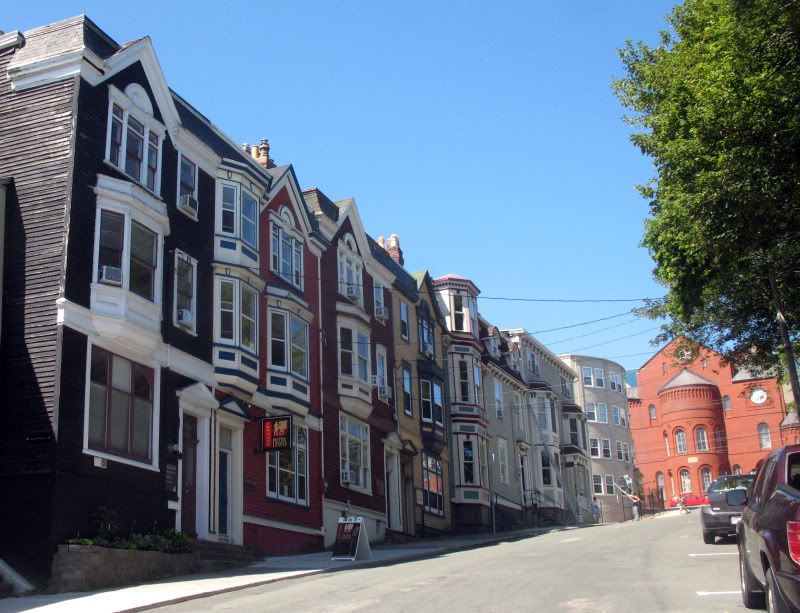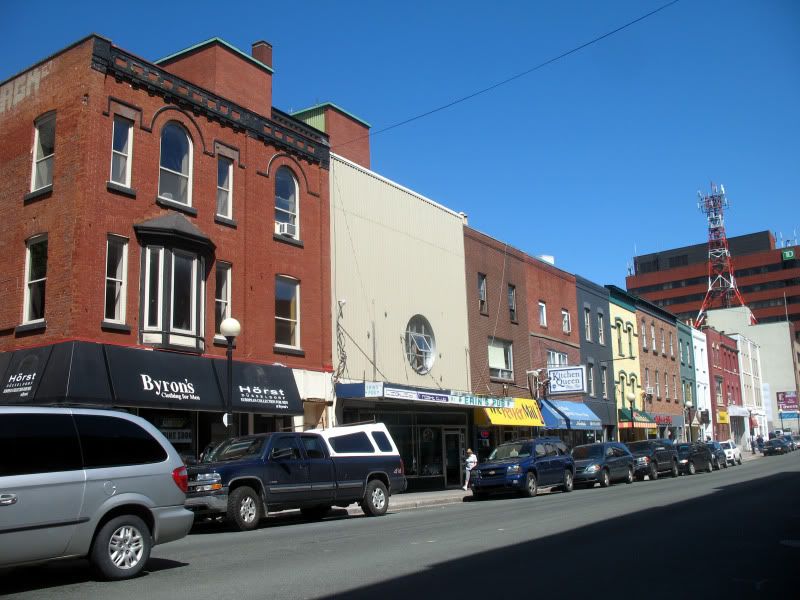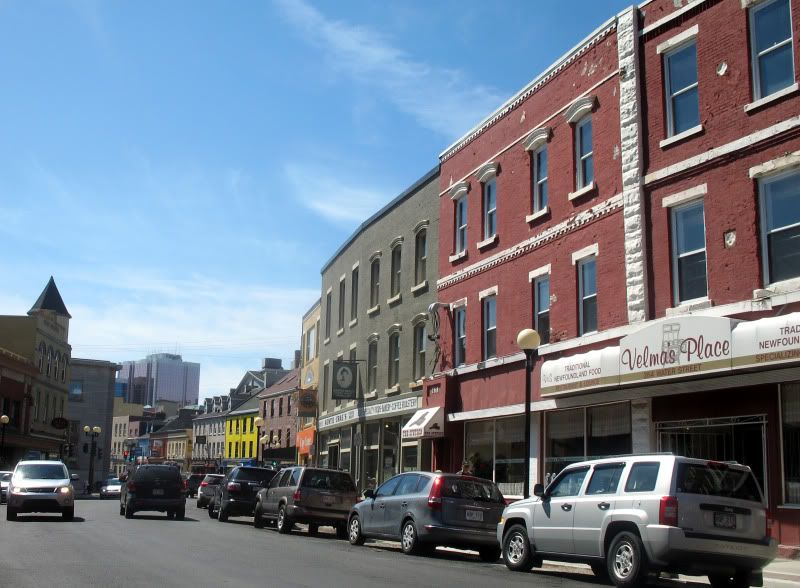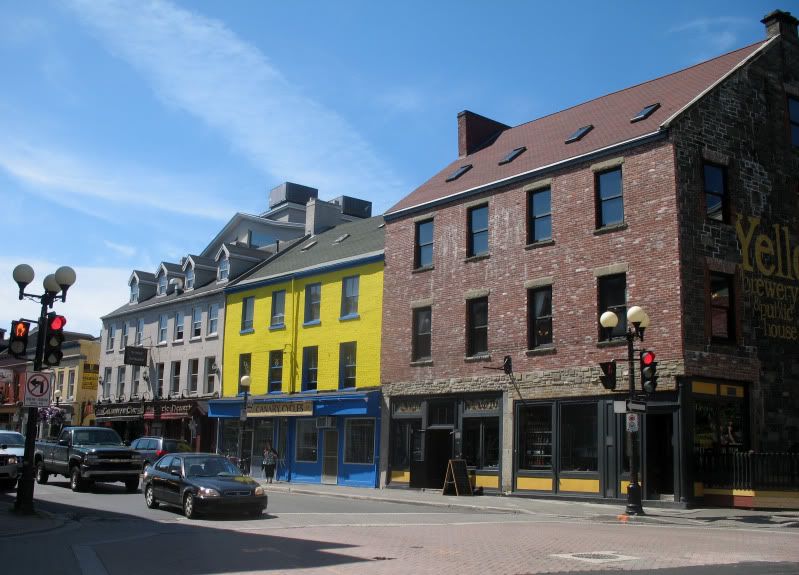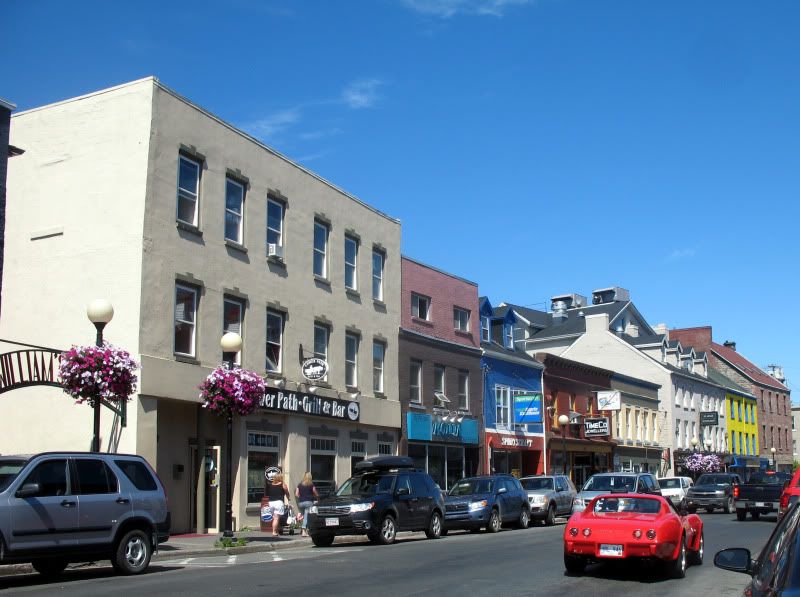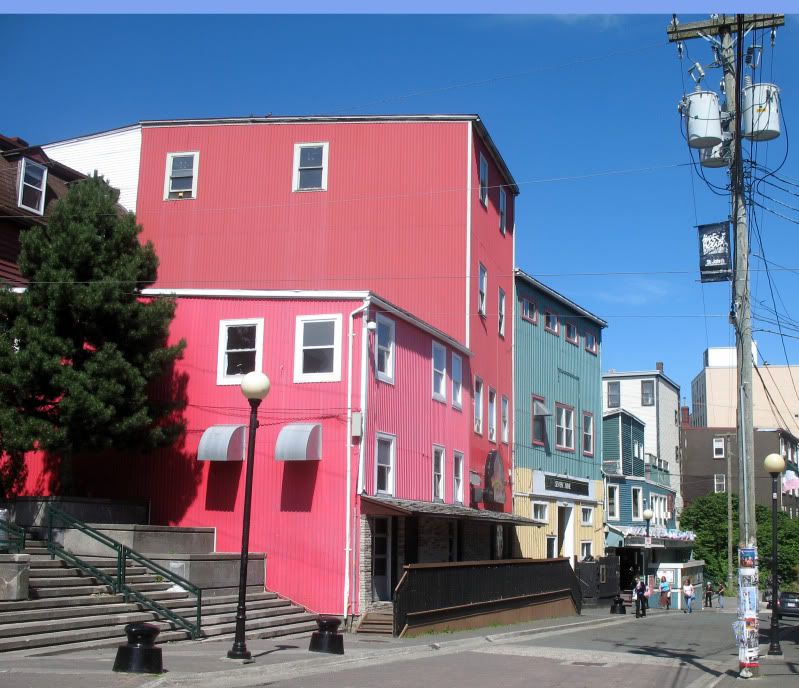 A view of Signal Hill, where we spent our afternoon walking around. (More pics of this later).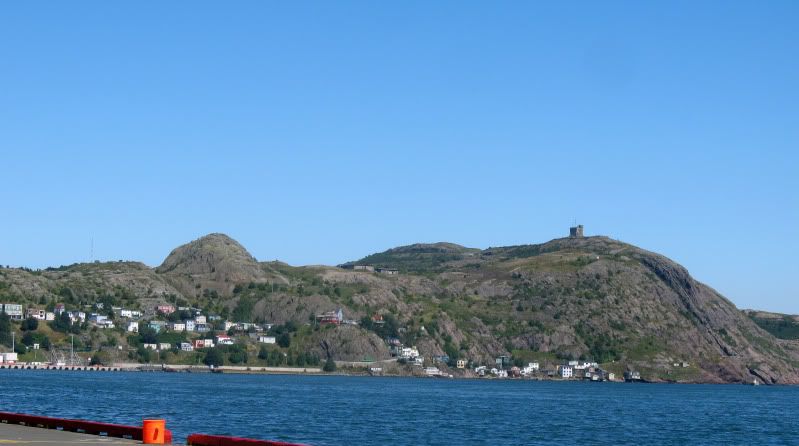 St. John's is not a normal tourist destination, surely. But, it is quite scenic and worth spending a day or two wandering around the streets and checking out the fantastic pubs. This city still has a small-town feel. No one worries about pick-pockets or crime in general. Like Crested Butte, many doors remain unlocked- permanently. People are friendly and kind, and take the time to talk. I like it here.
As we travel through Newfoundland, I will try to post a few more updates of our trip. Stay tuned!

Links to other Newfoundland and St. Pierre blog posts
Grand Bank
St. Pierre on Bikes
St. Pierre
Ferry to St. Pierre
Postcards from Newfoundland
Fortune
Cape Spear
Signal Hill
St. John's
Aside from skiing, biking, and all outdoorsy things,
Brittany Walker Konsella
also loves smiles and chocolate 🙂 Even though she excels at higher level math and chemistry, she still confuses left from right. Find out more about
Brittany
!
Latest posts by Brittany Walker Konsella (see all)