Belated TR: Brittany & Frank take Jen & Jon on a ride
(Last Updated On: August 2, 2010)
Two weekends ago, my friends Jonathan and Jen came to visit Crested Butte from Salt Lake city. I've known Jen since before I was in high school. We were ski buddies in Ohio and traveled to Colorado and Utah a few times to enjoy the goods. But, it was only recently that Jen moved from the east coast to Utah. It was time to show her and Jonathan the goods that Crested Butte had to offer.
We took several pictures through the course of the weekend, but I have not had the time to actually get them up… until now. Life just gets hectic, you know?
The first day we rode from Harmel's and did lower Flag to Bear to Rosebud to Doctor's. Us taking a break on Spring Creek road.


Photo courtesy of Jen & Jon
We ran into Larry, a friend of mine from Denver, and his friends on their ride and sat down to enjoy a snack.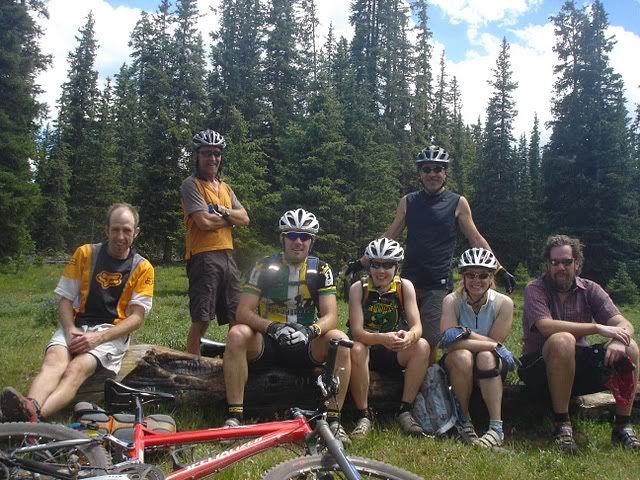 Photo courtesy of Jen & Jon
Frank.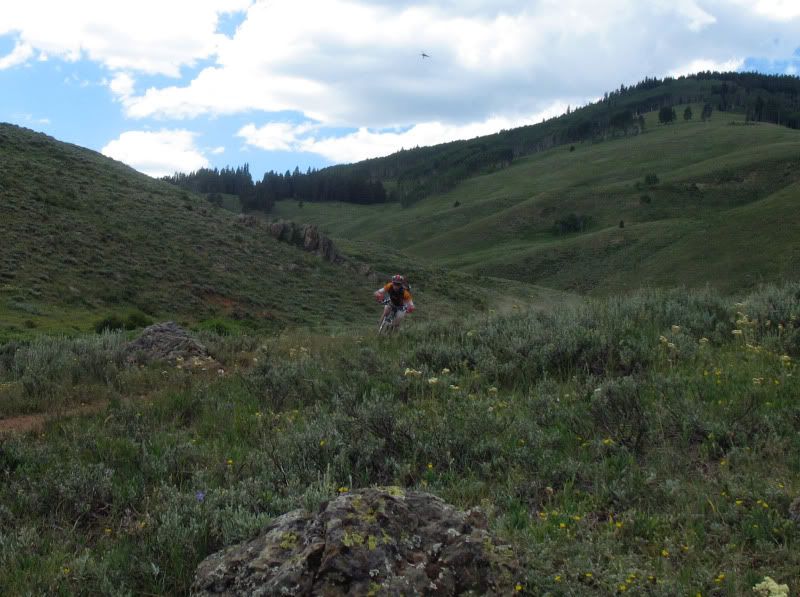 Jonathan.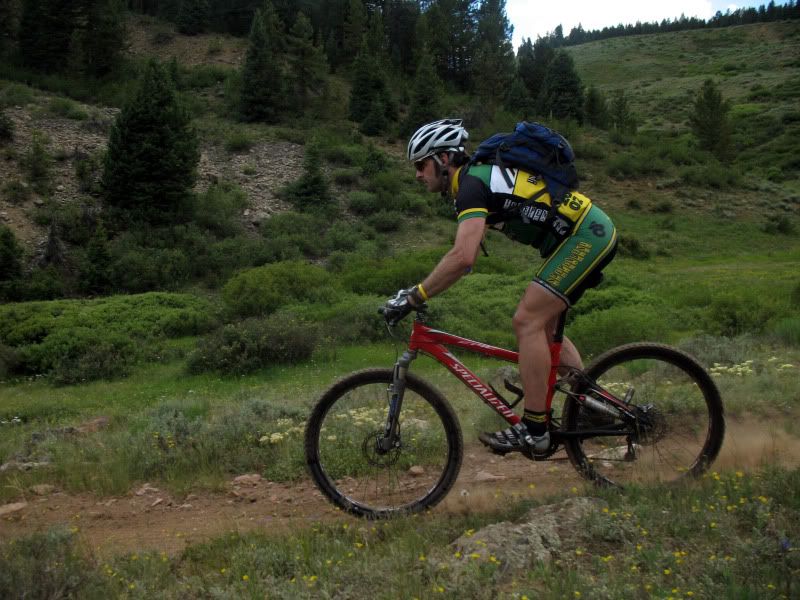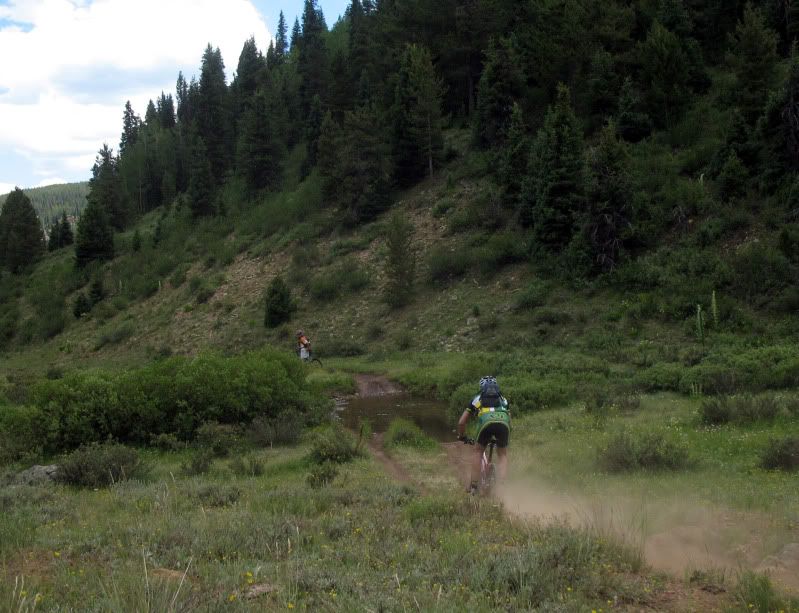 Jen.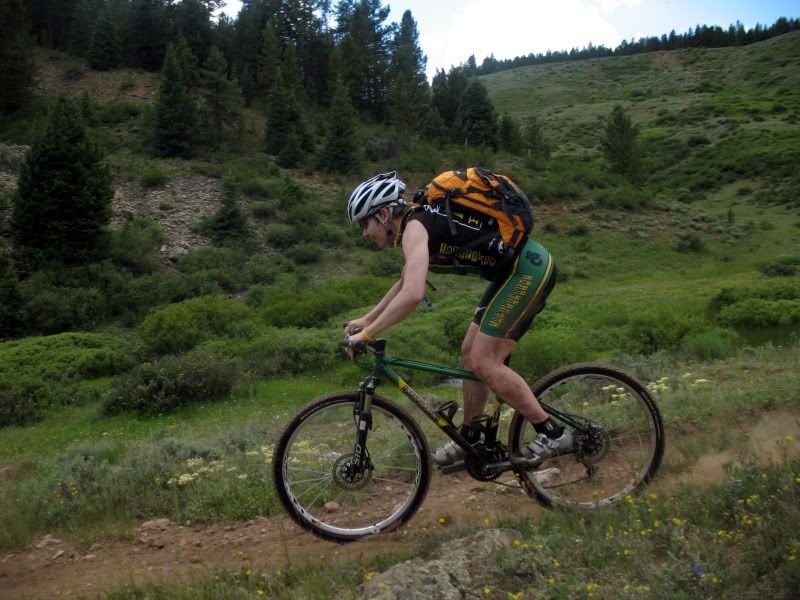 Jon, Jen, and Frank on Rosebud.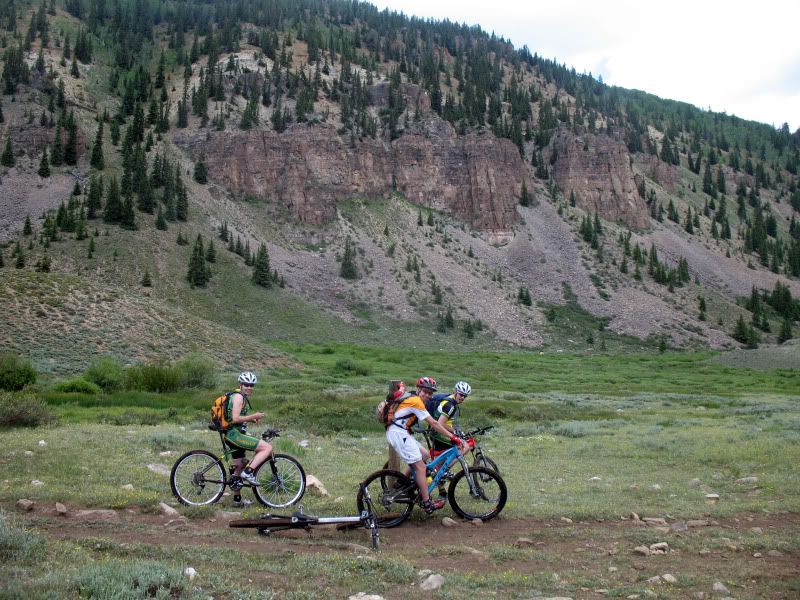 Up the road to Doctor's Park.

Looking over at the drainage where the Bear and Rosebud trails are located.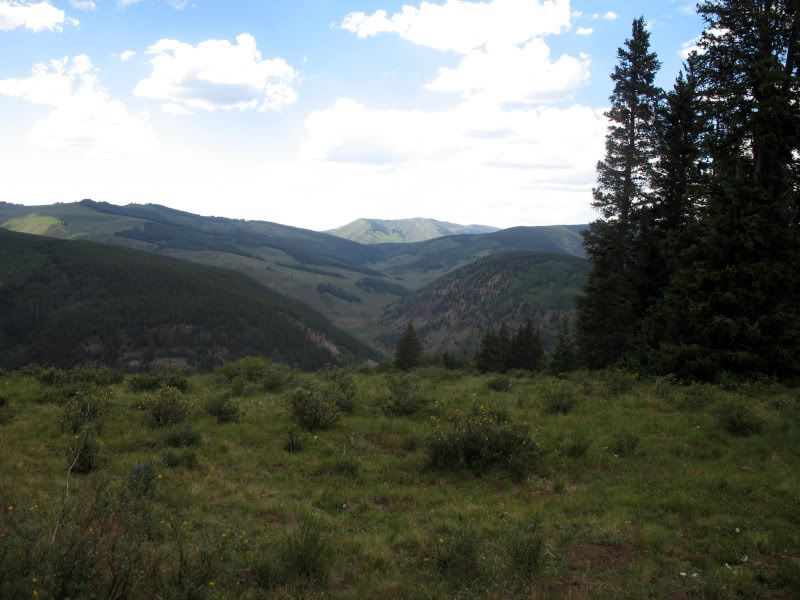 The next day, we headed out for a ride on 409.5 to Strand. It was a beautiful day.
409.5 has a good hike-a-bike aptly called "the wall".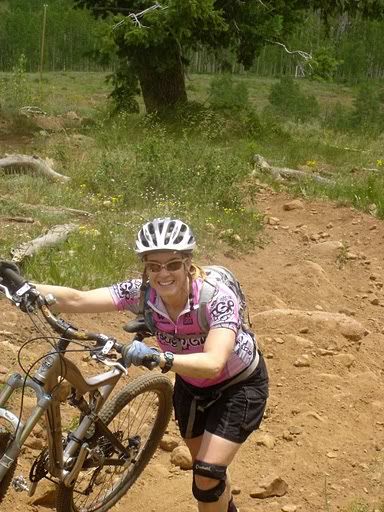 Photo courtesy of Jen & Jon
Me, Frank, and Jon taking a break.


Photo courtesy of Jen & Jon
Frank.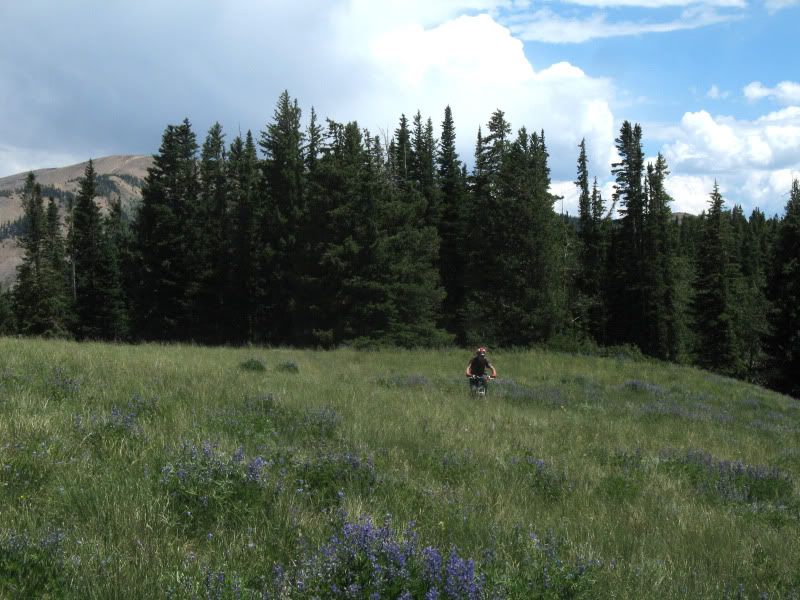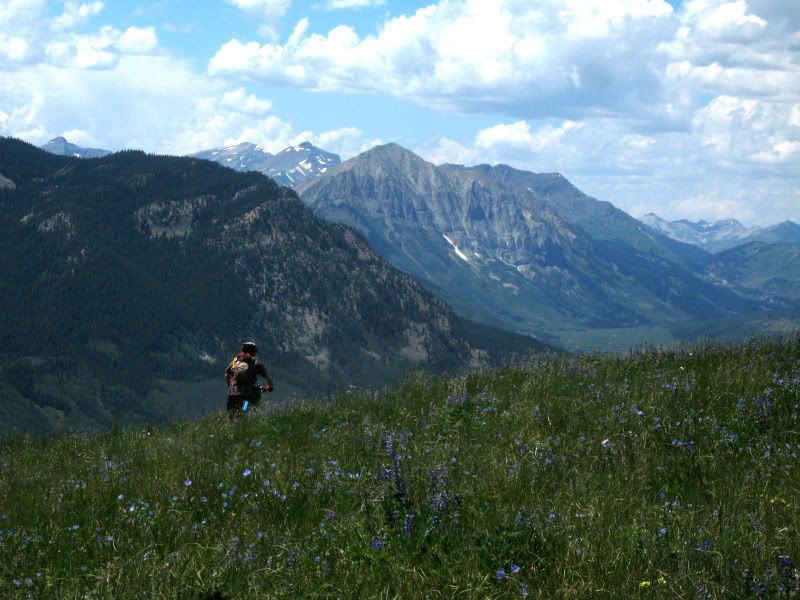 Jonathan.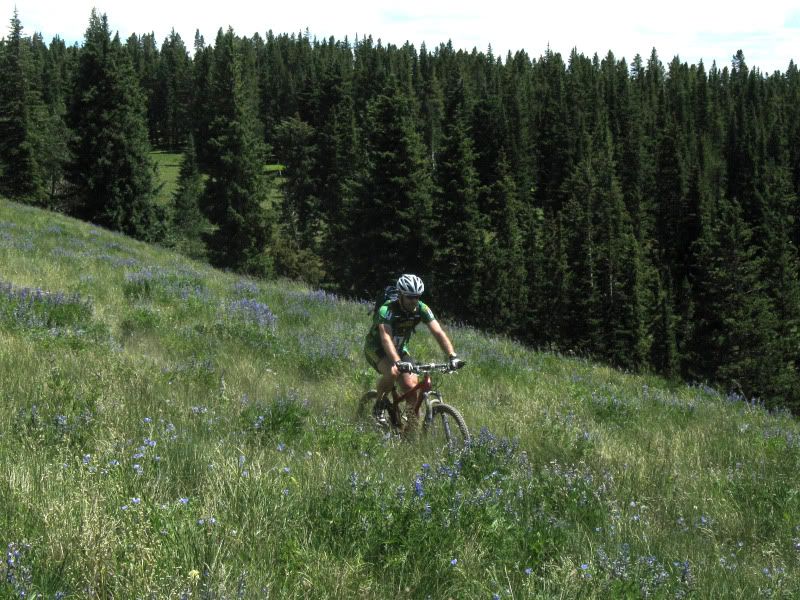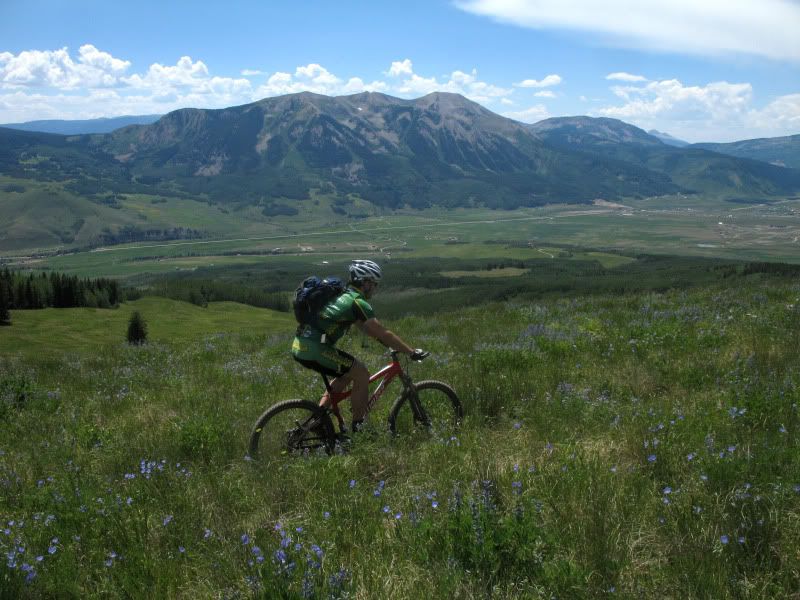 Jen.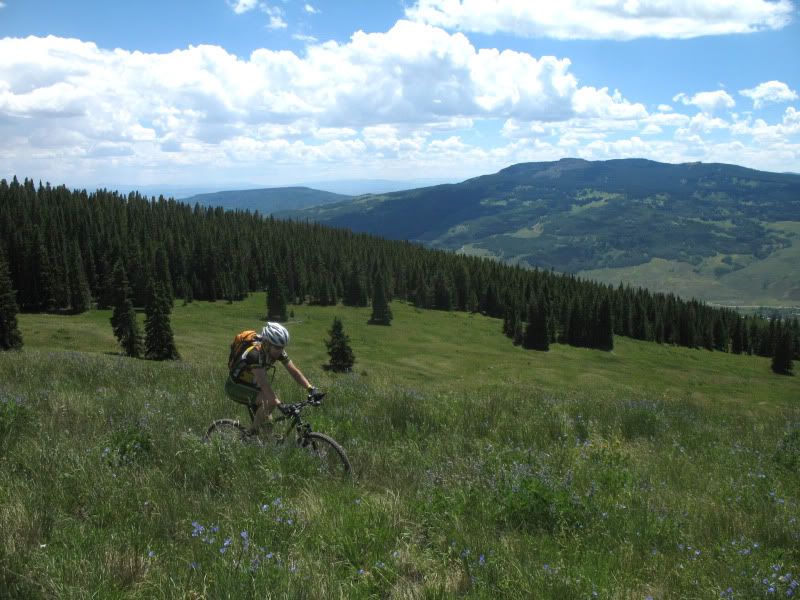 Jon.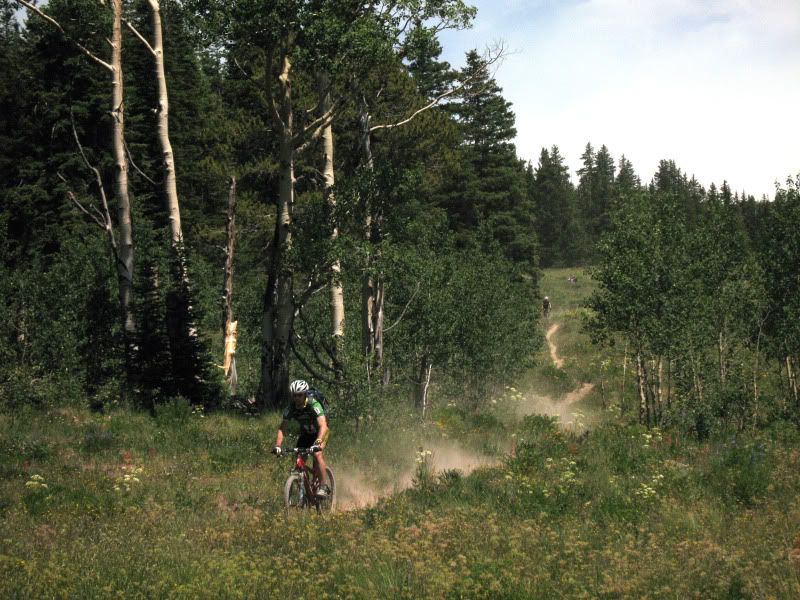 Jen.

The bottom of 409.5

The whole day, Frank looked like this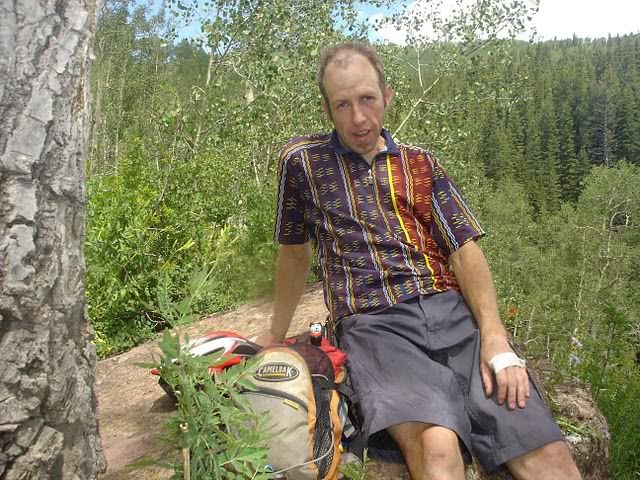 …because there was a lot of this.

Jon.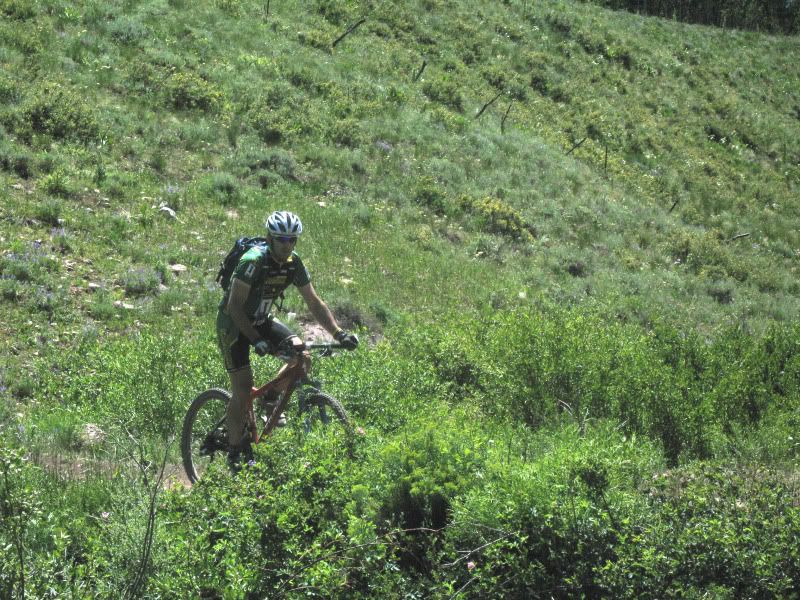 Jen.

And Jen & Jon even took time to take one of the only photos that Frank and I like of ourselves NOT in ski clothes 🙂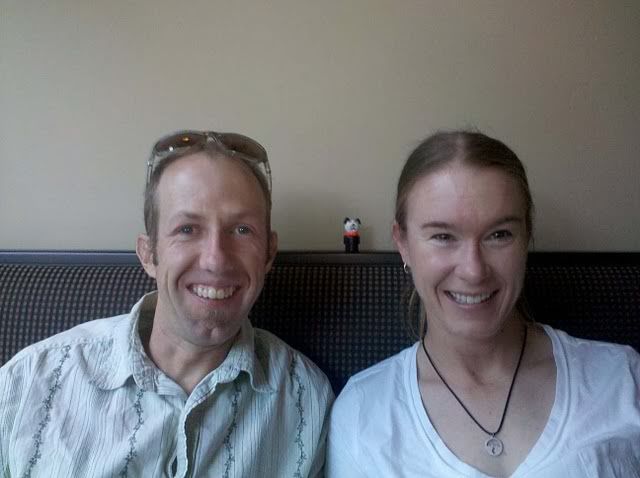 Good rides and great times with an old friend. Fine way to spend a weekend 🙂
Aside from skiing, biking, and all outdoorsy things,
Brittany Walker Konsella
also loves smiles and chocolate 🙂 Even though she excels at higher level math and chemistry, she still confuses left from right. Find out more about
Brittany
!
Latest posts by Brittany Walker Konsella (see all)