TR: Riding at Crested Butte ski area (6 Sept 2009)
(Last Updated On: June 14, 2014)
After riding Reno/Flag/Bear/Deadman's the previous day, we were hoping to ride Doctor's Park on Sunday. But, we woke up to grey skies full of foreboding clouds. The weather reports weren't favorable for the day, and with my knee still not 100% I didn't feel like taking a chance on the rain- The last thing I need right now is to be slipping and sliding around on muddy trails.
We opted for some riding closer to home. In fact, all we ventured was literally across the street! We chose to ride on the trails at Crested Butte ski area. That way, if the rain came, we could quickly get home.
I have always liked riding at the ski area. But, I've always considered it a good place for short after work rides. Only this year did I start to consider riding for longer periods of time at the ski area- and this was spurred by recent CBMR activity. Frankly, CBMR decided to wake up this summer. Once a resort that seemed to hate mountain bikers, they decided to actually do something to start attracting them. What did they do? They built all kinds of new trails. At the same time, they closed a few older trails. But, for the most part, there are more new trails than any that were closed. A few of the old trails actually were merged into newer trails, with huge re-routes in sections, while some of the old trails appear new, but actually just have a new name.
CBMR provides a list of trails and their status, as well as a trail map.
Our route, which led us to over two hours of riding, was as follows: up Westside, down Meander, up Prospector, down Painter Boy, up Houston Road, down Columbine.
Westside- A new trail this year that I think was intended for a fun descent, is actually better ridden uphill. The trail is fairly technical, but not overly so- just enough to keep you interested. It is definitely one of the longer trails ascending the mountain.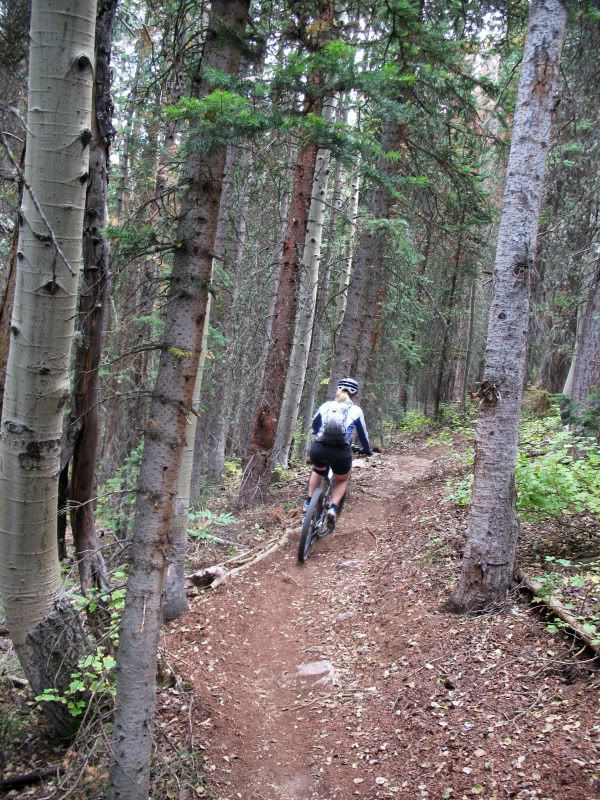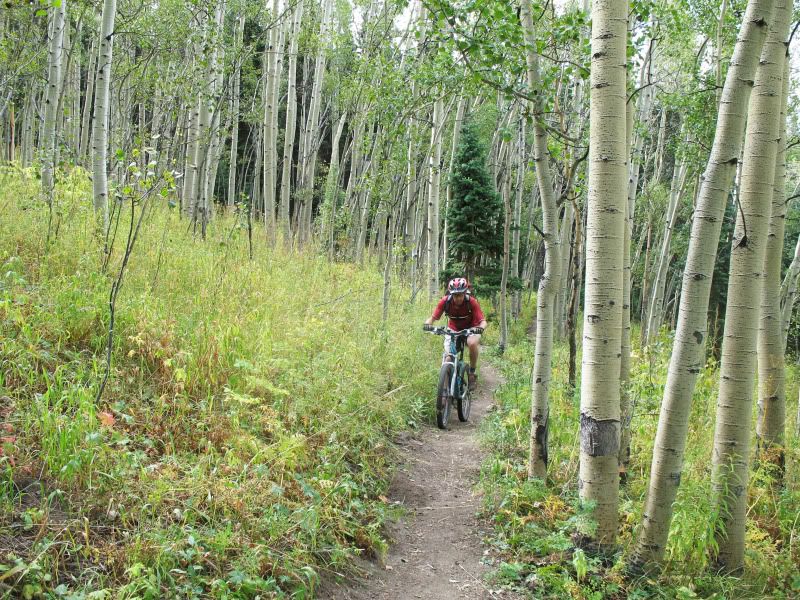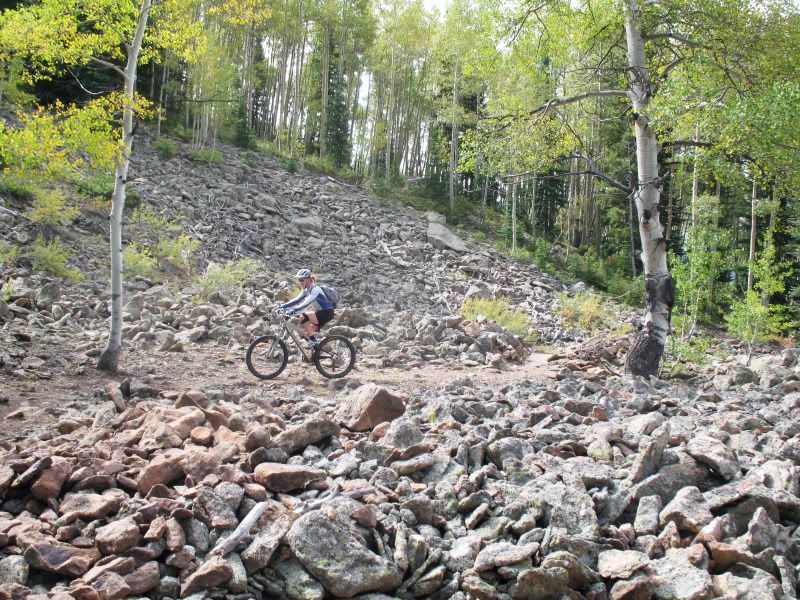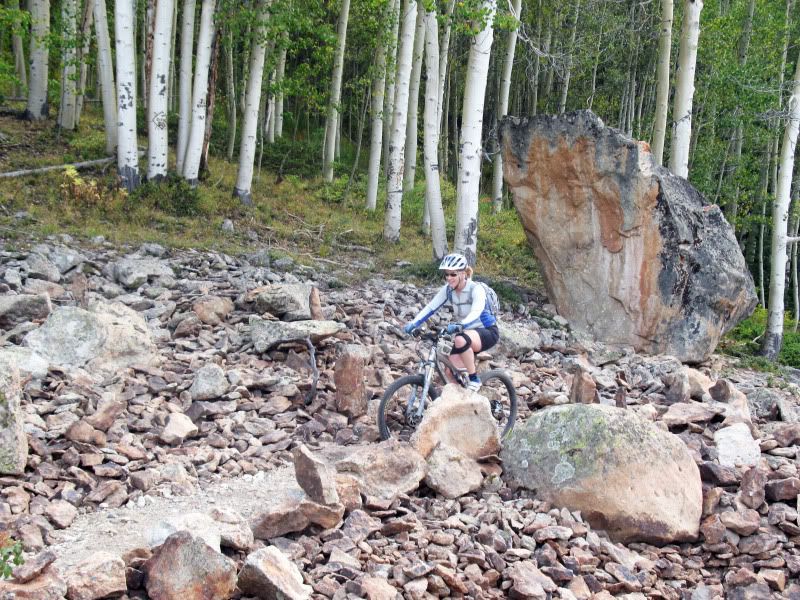 Meander- A trail that begins with parts of an older trail, but has been rerouted. This trail is aptly named as it meanders along the northern side of the ski area, with a few steep fun sections here and there and great views of East River Valley.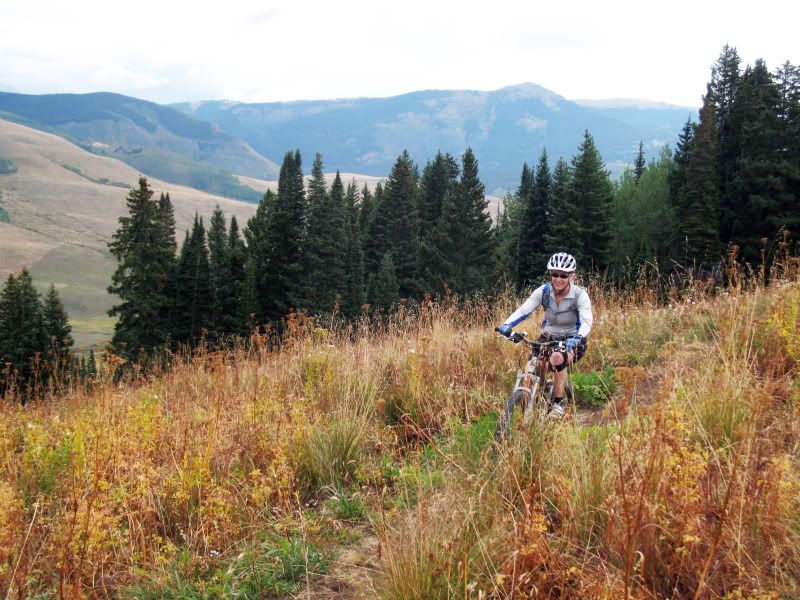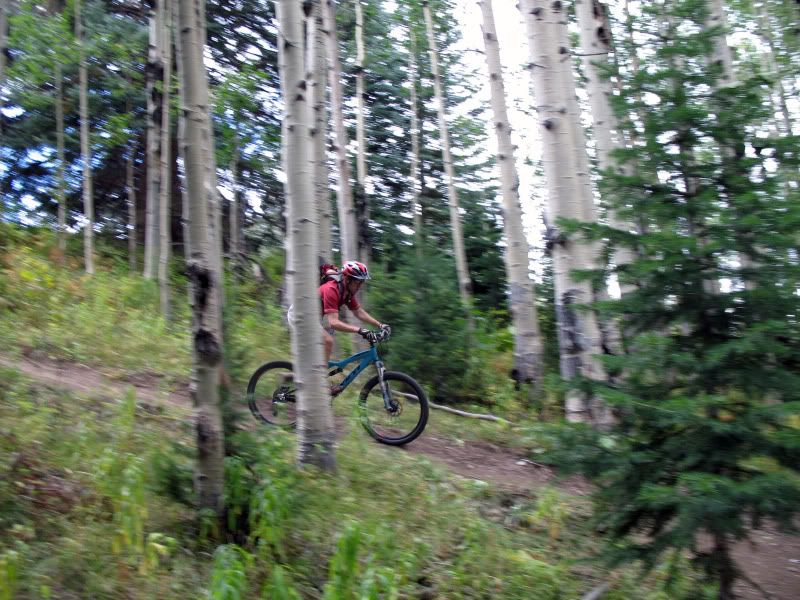 We didn't take pictures of the other trails, but here's a few descriptions.
Prospector- One of my favorite trails. This trail is a fun ascent or descent, but I tend to do it as an ascent. It is easily accessible from Snodgrass Trailhead, so can make a short ride longer. Or, it is great riding for a quick after work loop. Good loop options include Painter Boy or the Wood's Trail.
Painter Boy- A beautiful trail all times of year. This is one of the easier trials on the mountain, but it's ease doesn't make it any less fun. This trail is good as and ascent or descent, and fun for all levels of riding.
Columbine- This trail takes riders up to the top of Columbine hill, offering some of the best views on the mountain. But, this trail can be frustrating sometimes. When descending, it lacks flow. When ascending, it feels like you are going nowhere fast.
We didn't even ride all of the trials available to us on the mountain during our two hour ride. We could have included the Luge, the Wood's trail, and Avery. CBMR trails suddenly have a lot to offer. If you haven't done so, get up here and check them out!
Aside from skiing, biking, and all outdoorsy things,
Brittany Walker Konsella
also loves smiles and chocolate 🙂 Even though she excels at higher level math and chemistry, she still confuses left from right. Find out more about
Brittany
!
Latest posts by Brittany Walker Konsella (see all)