(Last Updated On: August 28, 2009)
This blog entry is a few days past due, but since I've returned from Spain I have been slammed with work. Finally, here's my last few notes about my trip to Spain. I will be posting more pictures and a full trip report from each city we visited soon… So, check back for more!
Spain 8/20

Photo of the inside of the Palau from La Barcelona Modernista.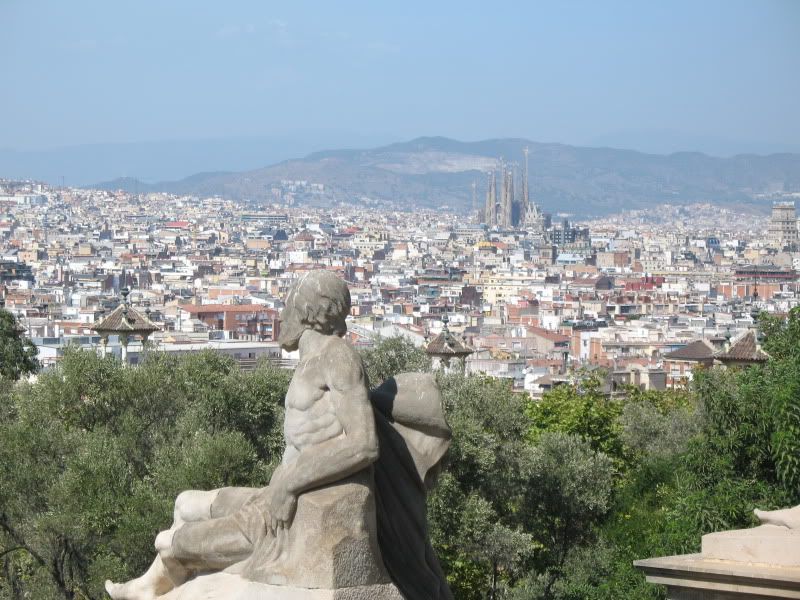 Picture overlooking Barcelona from Museu Nacional d'art de Catalunya on Montjuic.
Well, today was our last day in Barcelona. We toured the Palau music hall which is one of the most elegant buildings I've ever seen in my life. Then we headed to Montjuic, home of the 1992 Olympics. There we toured a Milo art museum, the National art museum, & of course the Olympic venues. Tomorrow we leave early for Madrid!
Spain 8/22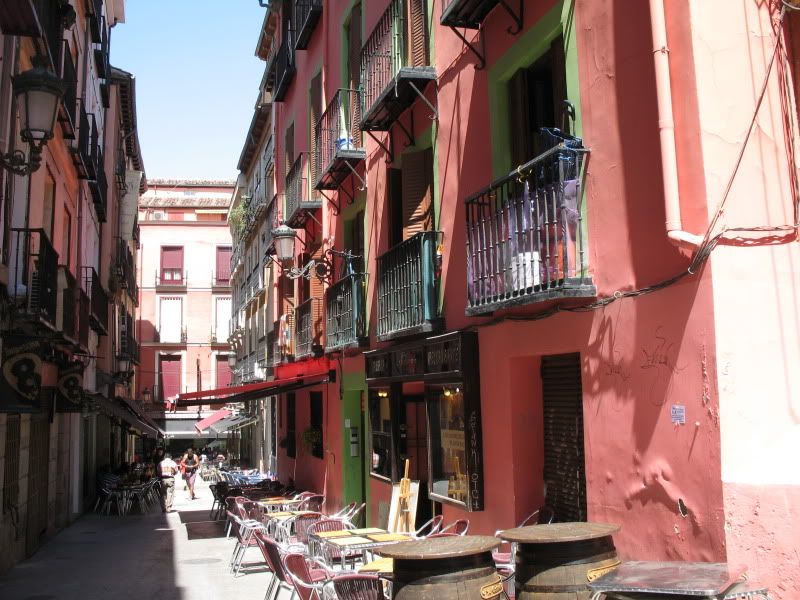 Streets of Madrid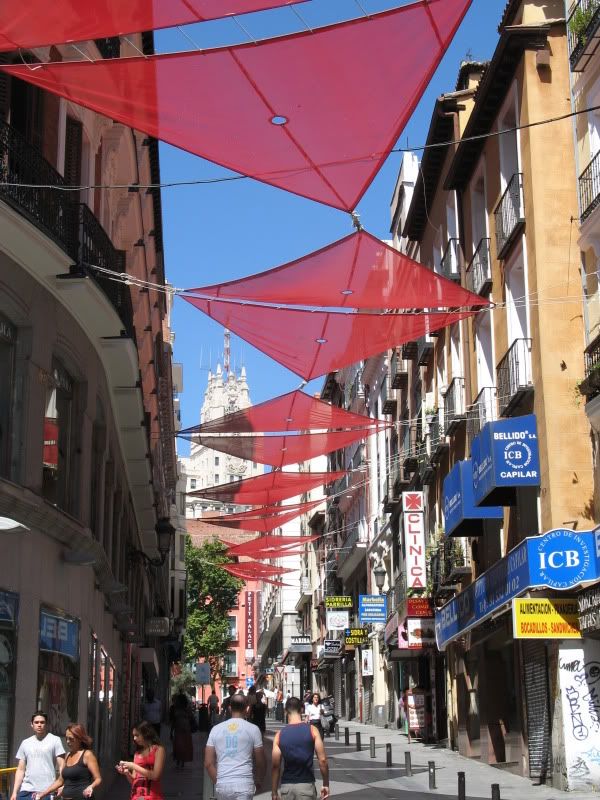 Providing some shade!
Madrid is splendid! We arrived yesterday and wandered all around the center of the city. In the evening we visited the Prada museum, which evidently is free on Fridays from 6 until 8 pm. We went there to see some modernist paintings (Picasso, Miro, even some Goya). But, while strolling through different areas of the I stumbled upon Bosch. I can´t believe the things that this artist painted, especially given that they were painted in the late 1400´s. His paintings remind me of the surrealism depicted with the art by Salvador Dali. Yet, Bosch was painting 500 years earlier! The museum didn´t allow pictures to be taken, so here´s a link.
http://upload.wikimedia.org/wikipedia/commons/b/ba/Garden_delights.jpg
Today we spent more time wandering around the city. We also found time to visit the Palace and the Museo Reina Sofia (The Queen´s museum). The palace is fun to visit, though not nearly up to par with Versailles or Schonbrunn (sp?). We visited the Museo Reina Sofia on a wim because we found out their entrance was free on Saturday afternoons. But, what a delight it was. They had a good collection of Picasso- even a better representation than the Picasso museum in Barcelona. They also had quite a good selection of Miro, which I still find hard to understand. But, my favorite was the Dali. This museum had a great selection of Salvador Dali. Of course, with either the Prada or the Museo Reina Sofia, other contemporary or even older art could be viewed. But we chose to focus this trip on modernist art and art featured around the Spanish Civil War. This was the time that art was doing great things in Spain. Save gothic art for France and Renaissance art for Italy!
Madrid is a lively town and I do love it here. But, it lacks the excitement of Barcelona. I like the fact that it is generally less crowded, although the plazas on a weekend evening are quite packed. Still, Barcelona has a spirit that Madrid doesn´t have. It´s something that can´t be described in writing or even a photo. It´s something you must be there to feel. Madrid is what was, and Barcelona is what will be. Even though people in Barcelona are "Catalan" by blood, it is the spirit of Spain. Barcelona still remains one of the greatest cities in Europe!
Sadly, tomorrow I must say goodbye to Spain and hello to Colorado once again!
Spain 8/23
I love Madrid, but I hold a special place in her heart for Barcelona! What a special spirit Barcelona has! Unfortunately, I must say goodbye to Spain tomorrow. I´ll be heading back to Colorado. Hopefully I´ll be able to make it back to Crested But…te on Sunday, but I am not sure as my flight lands at 8:30 in Denver and I must drive 4 hours from there. Either way, I will be happy to be home!
Aside from skiing, biking, and all outdoorsy things,
Brittany Walker Konsella
also loves smiles and chocolate 🙂 Even though she excels at higher level math and chemistry, she still confuses left from right. Find out more about
Brittany
!
Latest posts by Brittany Walker Konsella (see all)