TR: Riding the Black Canyon (28 June 2009)
(Last Updated On: July 7, 2009)
I've always heard that the ride along HWY 92 which follows the Black Canyon of the Gunnison is a spectacularly scenic road. This highway is the quickest way to our sister city of Aspen on the other side of the Elks during winter when Kebler Pass is closed. Yet, I have never actually been on this stretch of highway before.
Many people in Crested Butte rave about the road riding along this highway. They claim it is one of the most scenic rides around, with very little traffic. I decided it would be a good opportunity to explore the area when my dad was visiting and Frank came along too!
We parked at the dam that forms the Blue Mesa Reservior. Many boaters and fishers use the Marina there to access the lake.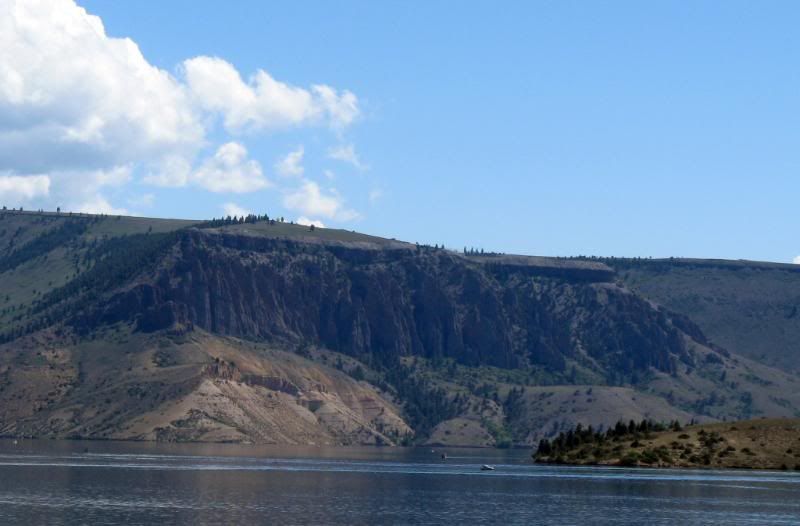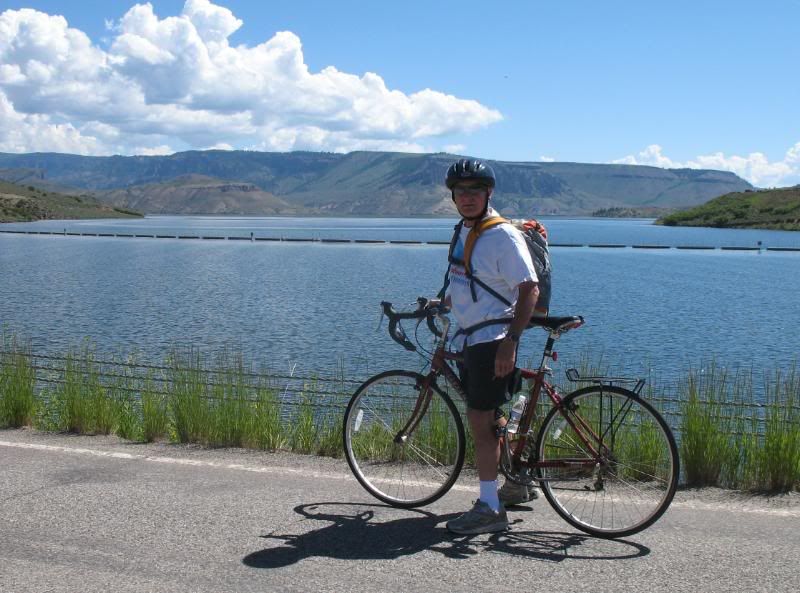 The reservoir was the highest we've ever seen, and water was gushing hugely out of the dam.

The beginning of the Black Canyon.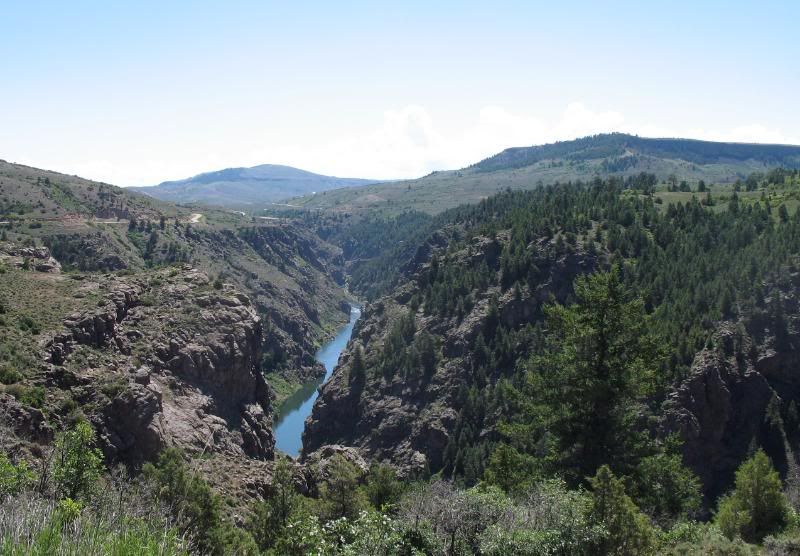 Fabulous views were all around us.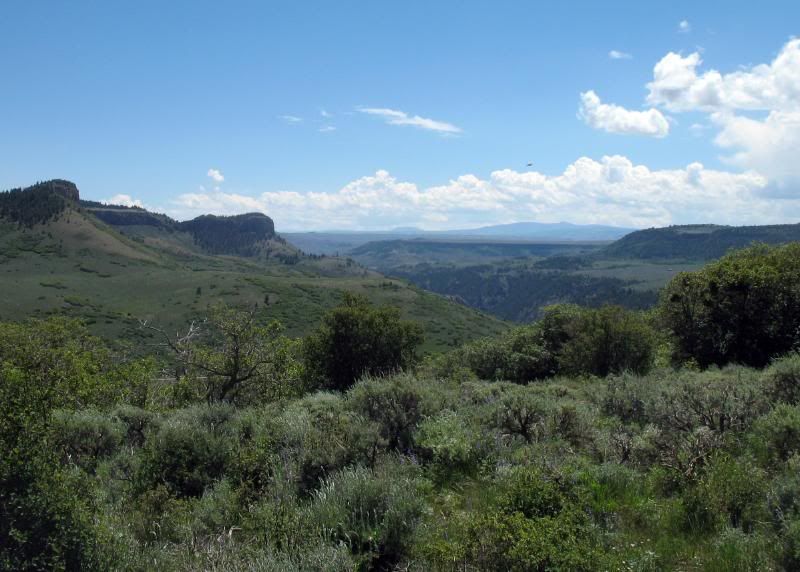 The curve along the Curecanti Ranch was deceiving, huge, and the biggest hill we would climb.

And the canyon kept getting deeper as we climbed higher and higher.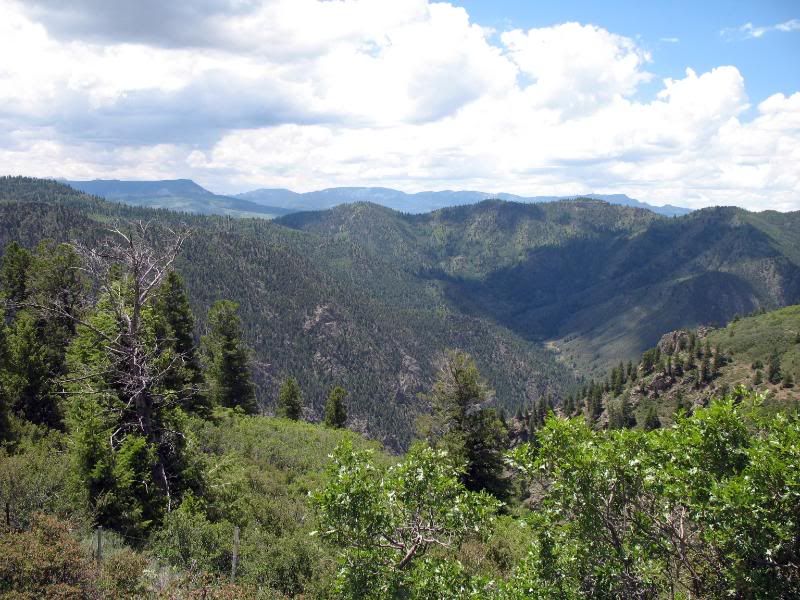 Frank and my dad pause to soak in the views.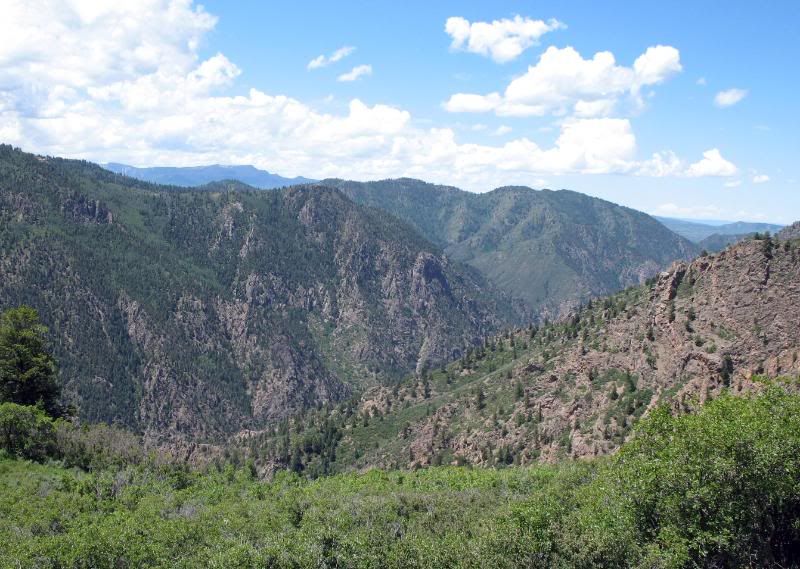 The road slowly climbed and climbed, and eventually we caught some glimpses of the San Juans.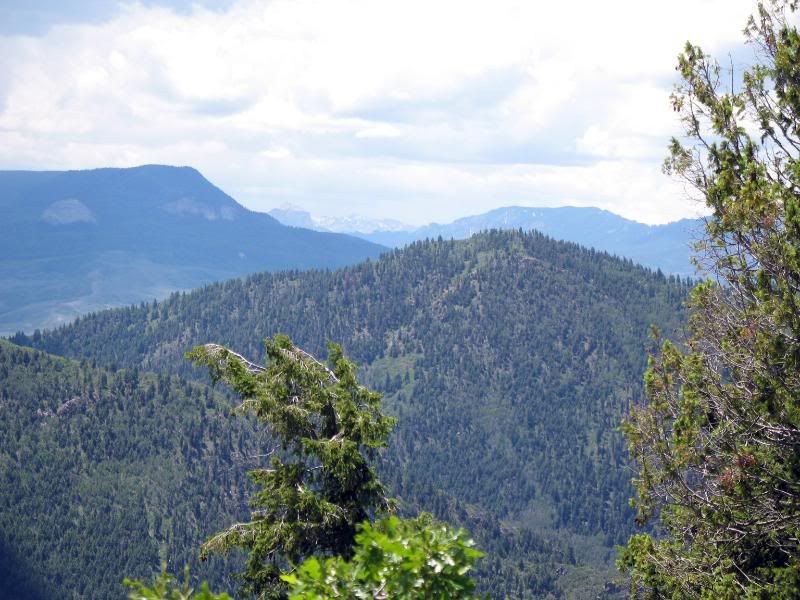 But the views were best from the highest point at the Morrow Reservoir overlook.

Uncompahgre, one of Colorado's fourteeners, with it's flat-top, in the distance.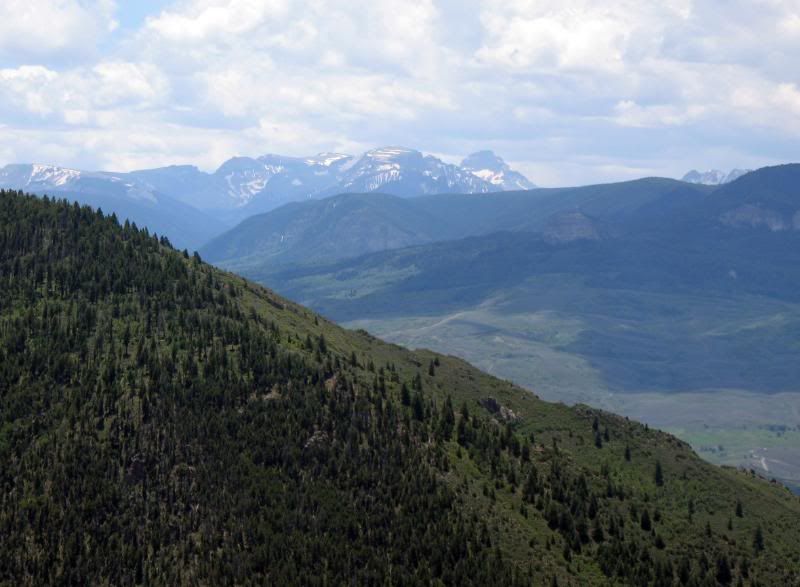 Rain is more beautiful when seen from afar.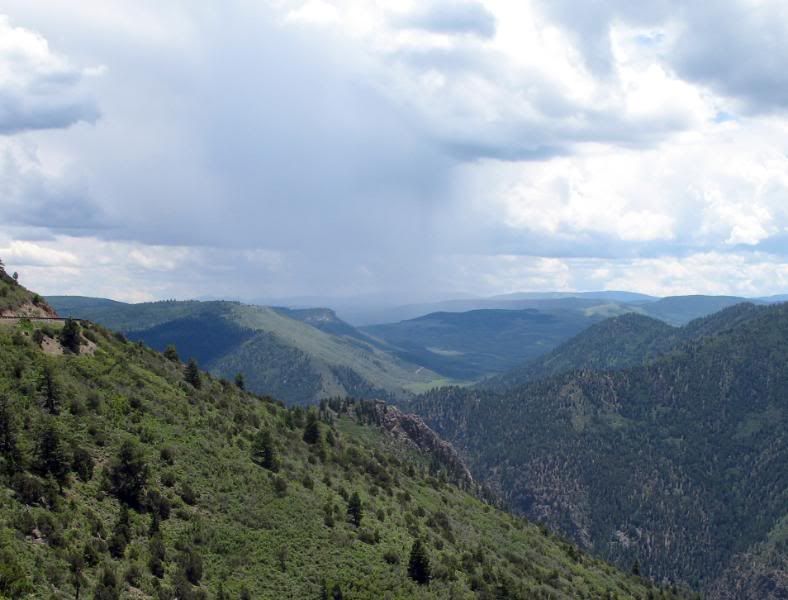 We continued on until we reached the Crystal Overlook. From there, my dad and Frank hiked the 1.25 miles to the overlook. Due to doctor's oders, I was not able to hike this trail. But, Frank took my camera for some photos. Here's a few he captured.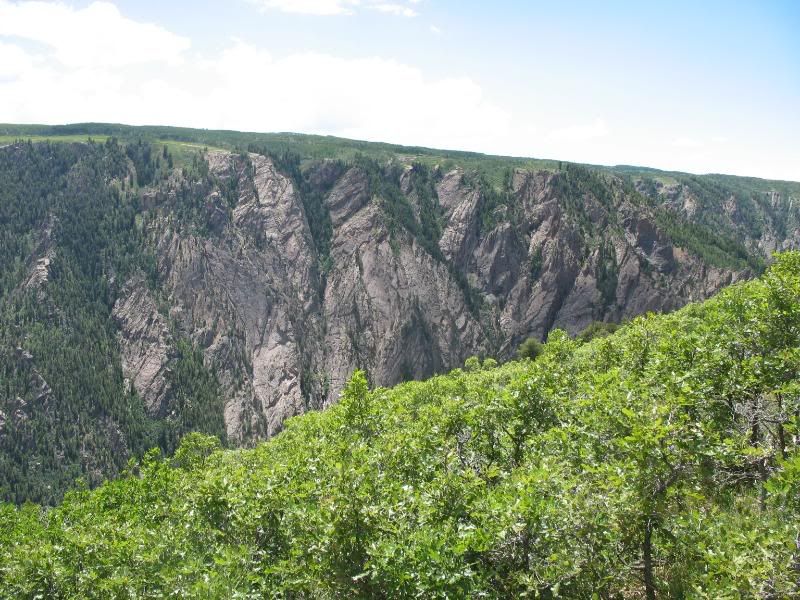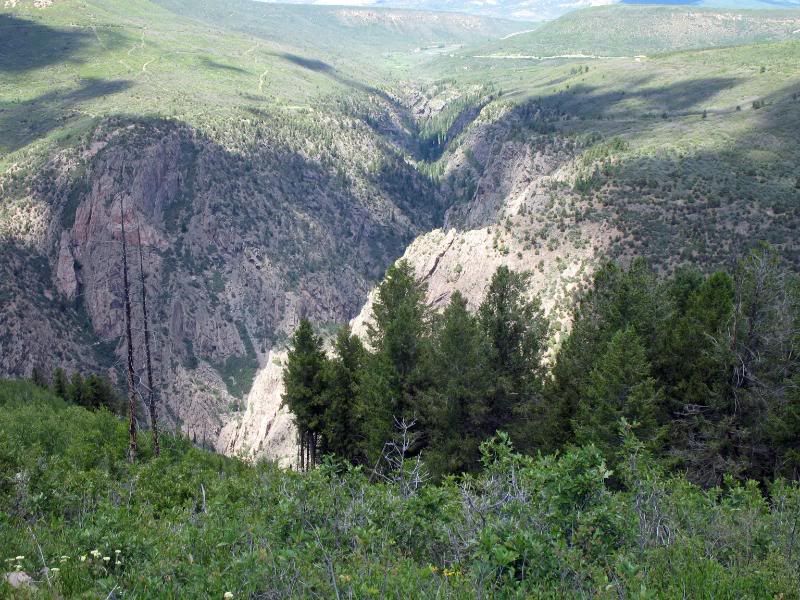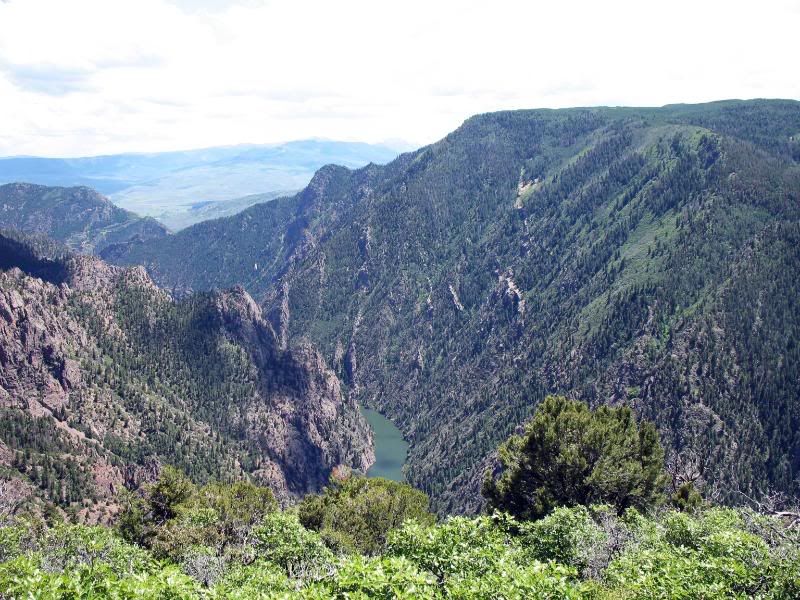 At the Crystal Overlook, the road began to stray from the Black Canyon. If you were to follow along the canyon (apart from the road), you would eventually end up in the Black Canyon National Park. But, we decided that the 26.5 miles we had traveled was far enough, and opted to turn around. From there, we headed back to the Marina at Blue Mesa, making it a 53 mile riding day full of wonderful views!
Aside from skiing, biking, and all outdoorsy things,
Brittany Walker Konsella
also loves smiles and chocolate 🙂 Even though she excels at higher level math and chemistry, she still confuses left from right. Find out more about
Brittany
!
Latest posts by Brittany Walker Konsella (see all)